With so many styles and shades to choose from, selecting a paint color for your kitchen cabinets can seem like a daunting task.
As we dive deeper into the world of popular kitchen cabinet paint colors, one unmistakable trend is clear - homeowners are flocking towards neutral shades, with a profound love for timeless options like Sherwin Williams Pure White SW 7005. A fresh coat of this delightful color can turn your kitchen from drab to fab in an instant.
Many might think that white is just white, but this is far from the truth in the realm of paint colors. There's a depth and richness found in different shades of whites that can create an entirely new personality for your kitchen.
Among these, Sherwin Williams Pure White SW 7005 stands out for its undeniably unique simplicity and adaptability, making it an all-time favorite among homeowners and interior designers alike.
Let me tell you more about this wonderful color and why it's winning hearts across the U.S.A.
How To Choose The Best Kitchen Cabinet Paint Color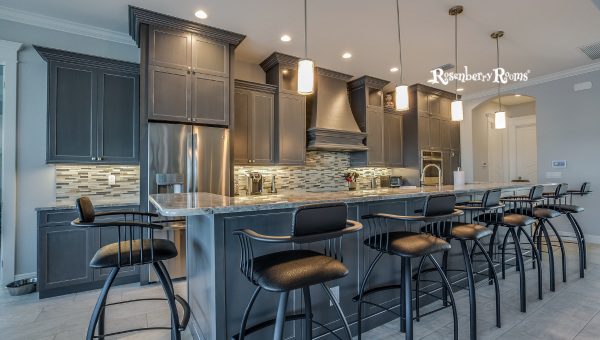 Choosing the best kitchen cabinet paint color can seem like a tall task with so many options available. Here are seven helpful tips to guide you in making the best choice:
Consider Your Kitchen's Existing Colors
Look around your kitchen and take note of the colors that already exist. This includes walls, flooring, countertops, appliances, and even smaller details such as backsplash tiles or decorations. Your cabinet color should harmonize with all these elements.
Choose The Mood You Want to Set
Warm colors can make a kitchen feel cozy and welcoming while cool colors or neutrals might offer a more modern, crisp look. Decide on what mood you want your kitchen to evoke before you choose a paint color.
Test Paint Swatches
Before applying a paint color to your entire kitchen cabinet ensemble, test it first! You can purchase small cans of paint from most home improvement stores for this purpose - it will save you from any unpleasant surprises later.
Think About Lighting
The way natural and artificial light plays on the color of your cabinets throughout the day can drastically affect how they look. Test your chosen shades in different lighting situations to ensure you like what you see.
Sheen Matters
Just as important as the color is the sheen of your paint. Glossy finishes are easier to clean but highlight imperfections, matte finishes hide flaws but can be tough to keep clean.
Complement Your Household
Your family's habits and lifestyle matter when choosing a cabinet color – for instance; white cabinets may not be ideal for homes with young children prone to messes.
Take Your Time
Choosing a paint color is not a decision that should be rushed— The perfect hue is out there waiting for you, patience will pay off!
Remember: At the end of the day, it's your kitchen! Choose something that makes you happy every time you walk into the room.
40 Most Popular Kitchen Cabinet Paint Colors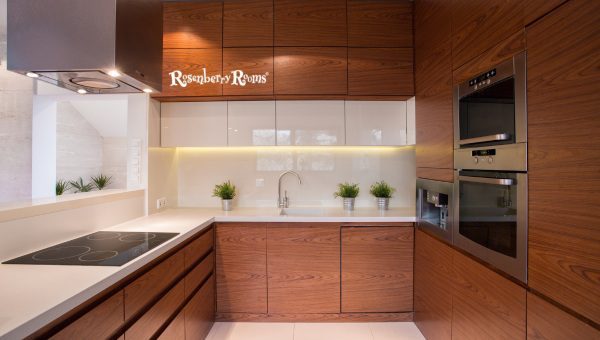 Your kitchen is the heart of your home, and finding the perfect paint color for your cabinets can bring new life to this essential space.
Below are two ever-popular options from a company known for its exceptional quality and innovative color offerings - Sherwin-Williams.
Sherwin Williams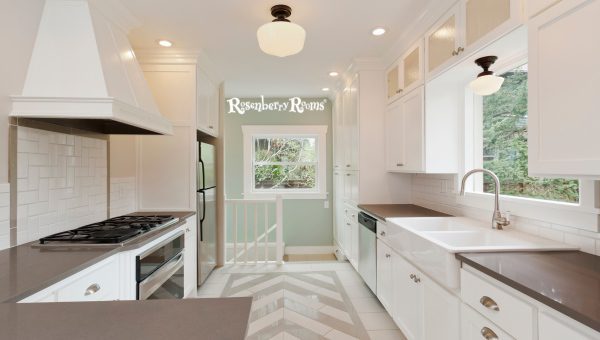 Sherwin Williams is a reputable name in the painting industry, renowned for an extensive color palette that compliments any style or aesthetic.
Two of their most beloved shades for kitchen cabinets are Snowbound SW 7004 and Pure White SW 7005.
Snowbound SW 7004
This crisp off-white shade has subtle gray undertones, providing just enough depth without becoming overwhelming.
It's known as an inviting and warm hue. With a Light Reflectance Value (LRV) of 83, it is considered a medium to light shade, perfect for smaller kitchens looking to create an illusion of space.
Snowbound lends itself beautifully to modern farmhouse or Scandinavian décor styles due to its slightly cool-neutral nature. Pair it with dark granite countertops or black stainless steel appliances to really make that white pop.
Noteworthy qualities:
Light Reflectance Value (LRV): 83
Undertones: Subtle gray
Available in interior or exterior paints
Best paired with: Dark granite countertops or black stainless steel appliances
Let's not forget about Sherwin Williams Snowbound, which can serve as a contrasting tone if you're considering a two-tone kitchen!
Pure White SW 7005
Simple yet versatile, Pure White by Sherwin Williams presents a creamy white hue that effortlessly transcends various décor styles.
Its LRV of 84 indicates that it falls into the light category – perfect for amplifying natural light and giving your kitchen a bright, airy feel.
The balanced undertones make Pure White flexible enough to play well with materials such as marble countertops or even warm wooden floors without causing dissonance between colors.
Noteworthy qualities:
Light Reflectance Value (LRV): 84
Undertones: Balanced and versatile
Available in interior or exterior paints
Best paired with: Marble countertops or warm hardwood floors
You can dive deeper into Pure White by Sherwin Williams here.
Remember, when choosing your cabinet paint color; consider all elements present in your space like lighting condition and other design materials you've planned on incorporating.
Alabaster SW 7008
Next up on our list is Sherwin William's Alabaster SW 7008. This delicate color offers temperate, creamy undertones that generate a serene and harmonious mood.
Alabaster is not a stark white; instead, it leans more towards off-white delivering a soft, tranquil vibe to any kitchen. Therefore, it's suitable for traditional kitchen styles that aim at yielding an inviting yet elegant atmosphere.
Key factors that make up the charm of Alabaster include its Light Reflectance Value or LRV score of 82. This score shows us how beautifully light or dark the color can be - in this case, Alabaster has the perfect score for brightness without being blinding.
What's more? You can enjoy this splendid shade both outdoors and indoors as Sherwin-Williams avails it in interior and exterior paints.
LRV Score: 82
Undertones: Creamy
Availability: Interior and Exterior Paints
Best paired with: Wood countertops or brushed steel appliances
Repose Gray SW 7015
Next, allow me to present Repose Gray SW 7015. Unlike traditional grays that often evoke a cold feeling, Repose Gray is inviting due to its warm undertones.
Its innovative blend of gray with beige creates an exclusive greige shade that promotes tranquility and sophistication in your cooking space.
With an LRV score of 58, Repose Gray strikes a balance between adding enough darkness for contrast without making your kitchen feel smaller or cramped.
In case you're wondering about configurations:
LRV Score: 58
Undertones: Warm gray-beige mix
Availability: Interior and Exterior Paints
Best paired with: White marble countertops or copper accessories
Agreeable Gray SW 7029
Last but not least on our list for today is Agreeable Gray SW 7029. This color fascinates homeowners around the globe due to the flexibility it offers while coordinating with other colors in your interior design palette. It marries warm undertones with hints of greige making it a delightfully adaptable version of gray.
Boasting an LRV score of 60 means Agreeable Gray works wonders brightening up your space all while maintaining visual interest through its deep gray shades.
Here's the rundown:
LRV Score:60
Undertones: Warm greige
Availability: Interior and Exterior Paints
Best paired with: Rustic wooden cabinetry or silver hardware
Every hue discussed herein brings its charm to your kitchen cabinets uplifting them from plain utility furniture to essential parts of your home aesthetics.
Mindful Gray SW 7016
Mindful Gray SW 7016 by Sherwin Williams is a sophisticated and versatile shade that has found resonance with homeowners, designers, and builders alike.
This gorgeous color is all about subtlety and elegance. Now, let's delve into some key aspects that make Mindful Gray a standout in popular kitchen cabinet paint colors.
Light Reflectance Value (LRV)
The LRV of a color signifies how much light it reflects. Mindful Gray SW 7016 tops the chart with an LRV score of 48.
This number gives it an almost perfect balance - not too dark, not too light making it the ideal candidate for kitchen cabinets.
Undertones
Every paint color carries undertones, which are subtle hues visible under certain lighting conditions. Mindful Gray hosts undertones of green and blue which complement most natural stones, tile selections, countertops and backsplashes.
Availability
You can typically buy this nuance at any Sherwin Williams store or even order online on their website if you prefer convenience.
It is available in flat, satin, semi-gloss and gloss finishes.
They can mix this shade for you in various Sherwin Williams products like SuperPaint or Emerald.
You can also get it as a sample to test out before committing to your choice entirely.
Dorian Gray SW 7017
Like its intriguing namesake from Oscar Wilde's classic novel, Dorian Gray SW 7017 is indeed a curious grey. It's remarkable for its adaptability to diverse spaces while adding an exquisite touch to any décor setup.
Light Reflectance Value (LRV)
Dorian Gray stands at an LRV of 39. This particular value implies that it's on the medium point on the light spectrum, neither too heavy nor too pale - just right for those seeking balanced tones for their kitchen cabinets.
Undertones
Dorian Gray showcases stunning brown undertones which counterbalance its gray dominance beautifully. In natural daylight or under warm interior lighting conditions, this understated yet impactful brown element prevails subtly.
Naval SW 6244
In the world of popular kitchen cabinet paint colors exists a royal navy shade—Naval SW 6244 by Sherwin Williams—a color influence that exudes grandeur and drama into your cooking space like no other!
Light Reflectance Value (LRV)
With an LRV of just 4, Naval falls into the dark range spectrum but don't let that dissuade you! It breathes into your kitchen cabinets a regal flair which can be both inviting & soothing when balanced right with lighter tones in your room decor
Undertones
Naval boasts no prominent undertone—it proudly wears its affluent depth as is—but carries an inherent richness & coolness due to its inherent nature.
Indigo Batik SW 7602
The serene, yet bold beauty of the Indigo Batik SW 7602 from Sherwin Williams is in a class of its own. Brimming with richness and depth, this captivating shade transports us to tranquil oceans, clear twilight skies, and lush wildflower fields.
Some important facts to consider about this color include:
Light Reflective Value (LRV): Indigo Batik has an LRV of 8. This places it on the lower end of the scale, which means it reflects less light and absorbs more. It's a darker color that adds depth and drama to your kitchen cabinets.
Undertones: This deep blue paint color boasts subtle green undertones, enriching your kitchen with a cool, tranquil ambiance.
Availability: Widely available through Sherwin Williams stores throughout the country.
RGB: The RGB values for Indigo Batik are 62/80/99
Color Family: This shade is part of the blue family.
Salty Dog SW 9177
The elusive charm of Salty Dog SW 9177 is as intriguing as its name. Evoking the images of rustic naval adventures and distant horizons, this vibrant hue can transform any kitchen into a sailor's delight.
Key details about this color include:
Light Reflective Value (LRV): With an LRV score of only 5, Salty Dog exhibits an intense depth in its character that serves to add drama and a sense of mystery.
Undertones: Employing subtle black undertones, Salty Dog delivers instant luxury and sophistication.
Availability: Extensively available at Sherwin Williams locations nation-wide.
RGB: Its RGB values are 35/64/88
Color Family: It falls within the family of blue paint colors.
Sea Salt SW 6204
In every drop of Sea Salt SW 6204 lies an invitation to embrace tranquility. Inspired by coastal mornings shrouded in mystic mists or pristine beaches bathed in soft sunlight - this unique hue adds a touch of elegance.
Crucial information about this serene color includes:
Light Reflective Value (LRV): It has an impressive LRV score of 63; indicating that it efficiently reflects light thereby adding brightness and airiness to your space.
Undertones: Sea Salt carries soothing undertones—a gentle mix between blue and gray—that infuse calmness to any surroundings.
Availability: Ready for purchase at any Sherwin William locations across America.
RGB: The RGB outlines are 205/210/202
Color Family: Broadly speaking, it belongs in the green spectrum.
By considering factors like Light Reflectance Value (LRV), undertones, availability, RGB values, and the larger color family they belong to, you'll be better equipped in selecting shades that not only elevate your kitchen décor but truly reflect your personality too.
Tradewind SW 6218
When it comes to rich and warm tones with a coastal vibe, one option you simply cannot skip is Sherwin Williams Tradewind SW 6218.
Merely whispering the name evokes images of a serene beach or a gentle breeze on a warm, sunny day. A true chameleon amongst paint colors, its versatility makes it perfect when you're looking for that vacation-like ambience, right inside your own kitchen.
LRV: Tradewind has a Light Reflectance Value (LRV) of 61. This means it reflects a decent amount of light and can be labeled as a light-medium toned paint color. It's certainly not stark or bright but delivers just the right touch of delightful softness.
Undertones and Color Family: Sherwin Williams Tradewind SW 6218 belongs to the blue-green color family with soft grey undertones. These neutral undertones add balance, preventing the color from becoming too vibrant or overwhelming.
Availability: Tradewind is widely available across Sherwin Williams stores nationwide and online stores as well, making it easily accessible for your next kitchen revamp project.
RGB Values: In terms of RGB values, Tradewind stands at 194/207/207. It's these specific proportions that give this color its unique character to transform spaces beautifully.
Its undeniable softness combined with an air of simplicity makes it an ideal choice when aiming to create a pleasantly casual atmosphere in your kitchen.
Its presence creates feels akin to living perpetually on holiday; effortlessly contributing to unwinding conversations over lazy morning coffees or the preparation of hearty meals.
Rainwashed SW 6211
There's an undeniable soothing allure that emanates from Sherwin William's Rainwashed SW 6211. It confidently straddles between being cozy yet cool; offering an invigorating take on conventional kitchen tones while raising tranquility levels up several notches for one great ambiance.
Implementing Accent Colors: Rainwashed is no mere backdrop; It can play well with classic whites and natural woods in detailed cabinetry or serve as the perfect accent wall against earthy tones like taupe and darker greys.
LRV: Rainwashed boasts an LRV value of 59 situated in mid-light range ensuring spaces never feel cramped.
Next time you're craving innovation without compromising comfort levels inside your cooking spot - look no further than Rainwashed!
Krypton SW 6247
From Sherwin Williams' muted pastel palette springs forth Krypton SW 6247 - A cool yet dynamic hue that brings high energy vibes into any cooking quarters while retaining understated elegance levels.
Some noteworthy aspects catering to its growing popularity include -
High Mesmerizing Effect: Despite being subtle overall, Krypton still produces high visual impact thanks to its compelling blend between blue-grey interfaces with slight greenish tints.
Neutral Undertones: These refined grey undertone (52) properties ensure Krypton harmonizes efficiently across variated cabinet structures augmenting main scheme impacts without overpowering core elements around.
Count on Krypton when recreating those favorite seaside getaways right within your handy culinary retreat - encouraging you spend quality while whipping meals together like never before!
Exploring The All-time Favorites from Benjamin Moore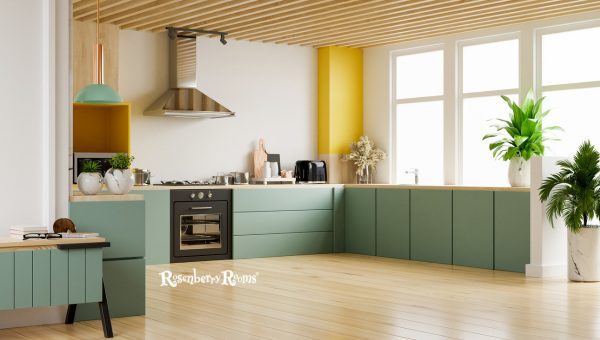 Delving deeper into the wonderful world of popular kitchen cabinet paint colors, I've found that Benjamin Moore consistently enjoys a following among homeowners, architects, and interior designers alike.
Known for its superior coverage and durability, this brand has bestowed us with beautiful shades that have boosted the visual appeal of kitchens across America.
Let's embark on a journey to explore two of their all-time favorite colors; Chantilly Lace OC-65 and Simply White OC-117.
Chantilly Lace OC-65
Chantilly Lace is possibly one of the purest whites in Benjamin Moore's collection. Here are some key attributes:
LRV (Light Reflectance Value): Coming in at a high LRV of 90.04, Chantilly Lace brilliantly reflects light to brighten up any kitchen.
Undertones: This color holds barely perceptible undertones, lending it an incredibly clean and crisp look.
Availability: You can easily find this color in stores and online for between $52.99-$98.99 1 gallon.
Color Family: It falls into the White color family, making it a versatile choice for numerous decorating styles.
Whether your setting is modern or traditional, rustic or sleek, Chantilly Lace perfectly melds into any kitchen design bringing its own touch of elegance.
Simply White OC-117
Another charming white shade from Benjamin Moore is Simply White which was also named their Color of the Year in 2016. Here's what you need to know about Simply White:
LRV: Packing an LRV value above 89.52, Simply White reflects ample light while maintaining a comforting warmth.
Undertones: This gem holds subtle warm undertones that prevent it from looking sterile or stark.
Availability: Available widely in stores and online at around $50 per gallon depending on factors like retailer and region.
Color Family: Within the Off-White color family, Simply White stands out as a versatile yet cozy option for kitchens everywhere.
For those who wish to achieve warmth without compromising brightness then look no further than Simply White.
It's a true chameleon capable of transforming your space with unparalleled grace while offering both freshness and coziness simultaneously.
White Dove OC-17
White Dove OC-17 by Benjamin Moore is a soft white that offers subtle warmth to your kitchen cabinets. This classic, elegant white is not stark or cold, instead, its undiluted color pigments exude a natural, rich depth that stands out in any light.
This particular shade of white is extremely versatile and pairs well with a multitude of color schemes and styles.
Whether your kitchen has a traditional farmhouse style or a sleek modern design, White Dove cabinets can enhance the overall aesthetic.
Here are three points to consider about White Dove OC-17.
Versatility: Can seamlessly fit into different design aesthetics.
Warm undertones: Offers subtle warmth without the starkness of pure white.
Reflective qualities: Works perfectly under natural or artificial lighting, picking up colors around it and reflecting them subtly.
Revere Pewter HC-172
Another popular choice from Benjamin Moore's collection is Revere Pewter HC-172. Known as the perfect greige (a blend of gray and beige), this color offers a warm, inviting tone that makes your kitchen feel like home. It's an excellent neutral that has just the right balance of warm and cool tones.
This shade pairs magnificently with crisp whites for a fresh contrast or darker colors for an edgier look. If you love earthy tones and lack brightness in your kitchen, Revere Pewter might be your solution.
Here are three details to remember about Revere Pewter HC-172:
Balance of warm and cool tones: Neutral without being bland.
Pairs well with different colors: Partners up clean with whites or deeper hues.
Perfect greige paint color: Ideal for those who want their cabinets neither too grey nor too beige!
Edgecomb Gray HC-173
Designed by Benjamin Moore, Edgecomb Gray delivers a softer approach to gray while still providing the sophistication associated with it. Its soft tone ensures it's never overpowering but provides enough character to make your kitchen feel homely and inviting.
Because it sports neutral undertones, Edgecomb Gray can get along with almost any color scheme and design style - from modern minimalism to rustic charm!
This versatility is why many regard Edgecomb Gray as one of the best kitchen cabinet paint colors ever made!
Three important aspects about Edgecomb Gray HC-173 to consider:
Sophistication: Offers subtle elegance without overwhelming the space.
Neutral undertones: Pairs well with almost all colors.
Versatility: Fits perfectly within diverse design aesthetics.
Whether you're aiming for chic sophistication or inviting warmth from your kitchen cabinets, you can't go wrong with these three top choices from Benjamin Moore's collection! To really see how these colours could transform your space.
Stonington Gray HC-170
Stonington Gray HC-170 by Benjamin Moore is an incredibly versatile shade that tops the charts when it comes to sought-after cabinet paints.
This is a medium-tone, classic gray color that adds sophistication and modern appeal to your kitchen cabinetry. Here's what makes it stand out:
Stonington Gray has a paint undertone of blue, which creates a softer look compared to harsh or stark grays.
It is neutral enough to pair well with most other colors, yet distinctive enough to stand alone.
Stonington Gray provides a calming effect, adding an aura of relief to the visual atmosphere of your kitchen.
It features a light reflective value (LRV) of 59.36 which means it reflects quite a bit of light and can make your kitchen feel more spacious.
This gray fits well in modern, contemporary, traditional or coastal style homes due to its versatility.
Gray Owl OC-52
Gray Owl OC-52 by Benjamin Moore is another trending kitchen cabinet paint color loved for its cool elegance and adaptability. Let me delve into the phenomenal aspects of this shade:
Owning to its green-blue undertone, Gray Owl adds an interesting twist to standard gray shades which can bring depth and intrigue.
It pairs well with pure whites for classic contrast and equally harmonizes with bold colors for unexpected flair.
It has a high LRV of 64.51 making it an excellent choice for darker kitchens as it enhances the perception of space and light.
Like Stonington Gray, Grey Owl is also versatile working with contemporary, eclectic or minimalist interior styles effortlessly.
The sample and further details are available on Benjamin Moore's product page.
Hale Navy HC-154
For those yearning for an audacious touch in their kitchen cabinet aesthetics, Hale Navy HC-154 by Benjamin Moore may be just the ticket. Below are compelling reasons why you should consider this vibrant navy blue:
Hale Navy doesn't shy away from making a statement; it's deep rich hue stands as an iconic representation of classic elegance mixed with bold simplicity.
With its warm undertones dwelling comfortably amidst cool blues, Hale Navy plays nice with both warm and cool color palettes justifying its popularity among homeowners.
Its LRV is low at 8.36 though suitable for anchoring bright or larger kitchens while creating stunning contrast against white walls or lighter features around your home.
This navy blue possesses certain versatility - works like magic in rustic farmhouse designs while being equally splendid in modern design layouts too.
Benjamin Moore provides more useful insights about Hale Navy here.
Before committing fully to one paint color recommendation, always purchase sample pots first. Test these shades around different corners of your room under varying lighting conditions – remember how they look in-store isn't always how they'll look at home!
Van Courtland Blue HC-145
Belonging to the Historical Colors palette of Benjamin Moore, Van Courtland Blue HC-145 makes a grand statement in your kitchen. It's an excellent mid-tone blue that isn't too dark or too bright, which offers a lot of versatility.
Color Family: Blue
Finish: This color looks striking in a Satin or Semi-gloss finish.
Complementary Colors: HC-145 pairs well with crisp whites and light gray shades.
This shade is inspired by the manor houses and plantations of early America, hence its name. When paired with white cabinetry, it creates an eye-catching contrast that adds depth to your space.
With Van Courtland Blue HC-145, you can:
Add a sense of tranquility to your kitchen.
Create a classic look with contemporary appeal.
Make smaller kitchens appear larger by using it as an accent color.
Blue Danube 2062-30
Another favorite from Benjamin Moore's color collection is Blue Danube 2062-30. This darker blue injects drama into any kitchen design.
Color Family: Dark blues
Finish: A matte or eggshell finish suits this deep shade wonderfully.
Complementary Colors: Beautiful when contrasted against white or off-white hues.
Blue Danube adds panache to your kitchen cabinets. It's perfect for those who want striking color while retaining that timeless elegance.
With Blue Danube 2062-30, you can:
Go bold and make a big statement.
Establish luxurious elegance in your kitchen.
Illuminate the room with strategic lighting.
Wythe Blue HC-143
When it comes to versatile paint colors, Wythe Blue HC-143 sits at the top of the list. This enchanting aqua is part of Benjamin Moore's Historical Colors palette and can create magic on your kitchen cabinets.
Benjamin Moore's Historical Colors preserve America's historical architectural shades while leaping hundreds of years forward by combining traditional beauty with contemporary design elements.
Key properties about Wythe Blue -
Color Family: Light blues/greens
Works best in a Satin or Semi-gloss finish for maximum impact.
Pairs excellently with eggshell white undertones and warm wooden accents
The beauty of Wythe blue lies in its simplicity and versatility; depending on lighting conditions, it may appear more green or more blue while remaining consistently beautiful.
What you can do with Wythe Blue -
Create a harmonious yet energetic atmosphere in your kitchen
Add soft character to simple, contemporary cabinetry
Use as main cabinet paint for small kitchens as this light tone makes space appear larger
Don't be afraid to dive into the world of cabinet paints! When applied thoughtfully, these popular colors will breathe life into any kitchen setting making them not only functional areas but spaces where memories are created as well.
Sea Haze 2137-50
Benjamin Moore's Sea Haze 2137-50 is a blend of green and gray, and it's quickly becoming a favorite among homeowners for many reasons.
This calm and tranquil color works amazingly well to introduce a touch of elegance to any kitchen space.
Color Family: Bluish-green
Complementary Colors: Creamy whites, light grays, deep blues
Pairs Well With: Stainless steel appliances, white countertops
Mood: Calm, Sophisticated
Versatility Personified
What sets Sea Haze 2137-50 apart from other colors is its versatility. Whether your kitchen boasts rustic brown floorboards or sleek marble countertops, this unique shade will complement it beautifully.
And if you have stainless steel appliances? Perfect. The hint of blue in this deep greenish-gray will tie in exceptionally well.
Light vs Dark Naturally
The actual color you end up seeing on your cabinets depends on the amount of natural light they are exposed to during the day.
In bright light, Sea Haze shifts more towards a light gray-green whereas in areas that don't get as much sunlight, it can look like a darker cool gray.
Sweet Spring 1500
The other rising star in the crowd of popular kitchen cabinet paint colors is Sweet Spring 1500. It's nothing short of an exceptional choice when you're looking to breathe some fresh energy into your kitchen.
Color Family: Pastel Blue-Green
Complementary Colors: Crisp whites, soft yellows
Pairs Well With: White or wood grain cabinets, steel or bronze fixtures
Mood: Cheery, Welcoming
Serene Ambience
Sweet Spring 1500 creates an atmosphere that's naturally serene and welcoming - just like a warm spring day.
Creates Balance
Its subdued pastel tone does a great job at striking the right balance; neither too overwhelming nor too dull.
Whether applied on upper cabinets or the entire kitchen cabinet set up – it lends itself beautifully to creating visual interest.
Remember though; achieving that perfect color requires careful planning around factors like lighting conditions and complementary colors used elsewhere in your kitchen decor.
With Sea Haze 2137-50 and Sweet Spring 1500, give your taste buds something new to feast their eyes upon every time they enter the kitchen!
Farrow & Ball: Top and Best Paint Colors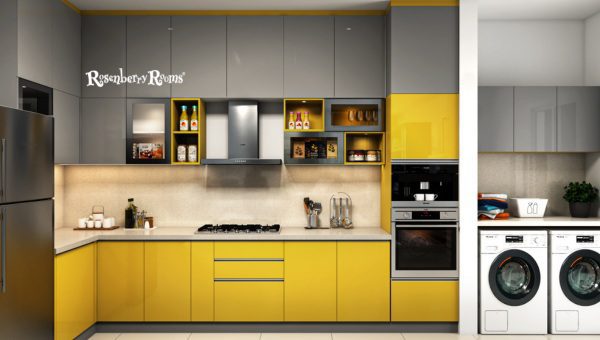 Farrow & Ball is a British paint manufacturer that's renowned for its unique and high-quality colors. Each shade is made with rich pigments, resulting in an unmatched depth that completely transforms your kitchen cabinets.
Let me share with you some of my absolute favorite Farrow & Ball paint options for your kitchen cabinets:
All White No. 2005
'All White', as the name suggests, provides a pure and clean look to your kitchen space. Despite being categorized as white, it's technicolor translucency gives it warmth, creating an inviting aura in your kitchen.
As an unsullied shade of white, it seamlessly matches with all other colors in the spectrum.
This paint has a remarkable light-reflecting property which can make small kitchens appear more spacious.
It's perfect for both modern and traditional kitchen styles. If you own stainless steel appliances or plan to incorporate metallic finishes into your kitchen, this color forms a great backdrop.
Pointing No. 2003
If you want to add subtle warmth to your kitchen cabinets while keeping the overall look fresh and bright, 'Pointing No. 2003' might just be the ideal choice.
It derives its name from its color resembling traditional lime pointing used in brickwork.
A versatile tone, it pairs beautifully with other Farrow & Ball colors.
Pointing creates a soft atmosphere that reflects beautifully under natural sunlight.
Each can guarantees top-notch quality – perfectly blending style and functionality while standing testament to the company's dedication towards producing paint that looks as good on day one as it does years down the line.
Wimborne White No. 239
Wimborne White is one of Farrow & Ball's most beloved paint colors. This warm white shade, named after the beautiful town of Wimborne in Dorset, where the company first originated, showcases a subtle hint of yellow that creates a relaxed and calming environment.
Shade: Wimborne White No. 239
Finish options: Estate Emulsion, Modern Emulsion, Full Gloss, Dead Flat
Ideal rooms: Kitchens, bathrooms and well-lit spaces.
Complementary colors: Hague Blue No. 30; Purbeck Stone No. 275.
When applied to kitchen cabinets, it provides a clean and inviting appearance. While being neutral, Wimborne White does not fall flat or look bland — its warm undertones bring life to any space.
Ammonite No. 274
Ammonite is another very popular Farrow & Ball color. This cool-toned shade takes its name from the treasured fossils often found on the coast of Dorset.
Shade details:
Name: Ammonite No. 274
Finish options: Estate Emulsion; Modern Emulsion; Full Gloss; Dead Flat
Ideal rooms: Any room in need of brightening up.
Complementary colors: Blue Gray No. 91; Shadows WhiteNo.282
Ammonite presents a softness that makes it an ideal choice for kitchen cabinets needing a gentle touch of modernity without overpowering the overall scheme.
Purbeck Stone No. 275
Purbeck Stone is an elegant grey shade with neutral undertones that leans towards a taupe color when painted on cabinets — creating an impressionistic hint of modern atmospheres in your kitchen.
The quick facts about this color are:
Shade name: Purbeck Stone No. 275
Finish options: Estate or Modern Emulsion – perfect for high traffic areas like the kitchen.
Ideal rooms: Works well in all rooms, especially ones which don't get lots of natural light.
Ideal Combinations: Cornforth WhiteNo.#228; Manor House GrayNo.#265
What I love about Purbeck Stone is that even though it's considered complex by some due to its ever-shifting tones throughout the day, this chameleon-like feature only adds character to one's kitchen cabinetry!
Ultimately, Choose Best Kitchen Cabinet Paint Color boils down to one thing – your personal style and how you want your space to feel.
Cornforth White No. 228
Cornforth White No. 228, from the renowned British paint manufacturer Farrow & Ball, is a versatile and endearing hue of gray that can change your kitchen decor game.
It subtly interweaves both cool and warm shades that lend an equal blend of sophistication and coziness to your kitchen cabinets.
It's an understated gray shade with warm undertones, often described as the perfect "neutral grey."
This classic color matches beautifully with marble countertops and brass hardware.
Direct Natural daylight can make Cornforth White look more greyish, whereas in shadowy areas it may appear more beige.
The paint has impressively low levels of VOCs (Volatile organic compounds), making it a safer choice for your indoor spaces.
Cornforth White works beautifully in tandem with stronger colors making it a great option for two-toned kitchen cabinets.
Pavilion Gray No. 242
Coming up next is Pavilion Gray No. 242, also from the house of Farrow & Ball. This lovely mid-tone gray color offers a classic neutral appearance for your cabinets.
Pavilion Gray is known for its cool, grayish-blue undertones which sets apart this adaptable neutral color.
An excellent selection if you have stainless steel or cooler-toned accessories in your kitchen.
The paint finish provides durability against daily wear and tear on kitchen cabinets, especially those high-use areas surrounding handles.
When mixed with whites or lighter colors, this refined shade becomes soothingly demure.
More information about these colors can be gleaned from the Farrow & Ball website.
Railings No. 31
Lastly but definitely not least, let's touch on Railings No. 31 by Farrow & Ball. Railings is a softer alternative to black which gives off an intense dark richness like no other.
Important Points to Remember:
Railings appear almost black but reveal blue undertones under certain lighting conditions — a dreamy twist to conventional pitch-dark tones!
It offers unmatched elegance while also being audacious — not meant for faint-hearted homeowners!
Railings provide great contrast when paired with white or cream shades adding visual interest to your cabinet designs.
This color suits those aiming for an ultra-modern or edgy industrial vibe in their kitchens.
An interesting mix of colors indeed! Whether you're looking at redefining elegance with Cornforth White, seeking tranquil simplicity using Pavilion Gray or bold sophistication through Railings, each color has its unique appeal transforming ordinary cook spaces into captivating kitchens where memories are made!
Pro Tip: Always remember to try out sample swatches under different lighting conditions before finalizing on any paint color — what may seem bright and appealing in broad daylight might turn dull and flat under artificial evening lights.
Hague Blue No. 30
Turning towards a darker, bolder hue for your kitchen cabinets can be an incredible design choice. Let's start with a quick dive into the charismatic Hague Blue No. 30 from Farrow & Ball.
Color Impact: The first thing you'll notice about Hague Blue is its intensity - it's a deep dark blue that tends to look almost black in certain lightings. This attribute makes it unparalleled for creating a striking focal point in your kitchen.
Versatility: Despite its depth of color, Hague Blue plays well with various interior styles and color schemes, from rustic to modern, complementing yellows, greys, and whites particularly well.
Mood Setting: Known for creating character-filled spaces, its richness can add mystery and sophistication to the room. If balanced right, Hague Blue can add drama without being overly oppressive.
Inchyra Blue No. 289
If you're looking for something on the cooler side of the spectrum but still equally captivating as Hague Blue, Inchyra Blue No. 289 may just be your perfect match.
Color Impact: Inchyra is a more subtle cool blue-grey shade that lends itself quite well to transitional or contemporary designs.
Versatility: It works seamlessly with neutrals like white or beige because of its naturally muted tones. It acts as an exciting contrast when paired with warm tones like terracotta or mustard yellow too.
Mood Setting: Its calming canvas-like appearance creates an inviting atmosphere which boosts the overall feel of your kitchen space.
Green Smoke No. 47
Green Smoke is another alluring color option within Farrow & Ball's repertoire. Offering a vintage charm, Green Smoke stands out as being refreshingly versatile yet rich.
Color Impact: As its name suggests, Green Smoke No. 47 infuses soft green hues blended with smoky undertones which creates a soothing finish ideal for cabinets.
Versatility: Its adaptive nature enables it to pair beautifully with traditional wood tones as well as some more modern metallic finishes such as copper or brass.
Mood Setting: This unique blend of green and grey delivers tranquility and warmth at once - presenting the much sought after 'comfortable yet chic' vibe that's so popular today.
Each one of these Farrow & Ball paint colors has its unique impact when used appropriately in your kitchen design plan.
Whether it's the intensity of Hague Blue No. 30, cool subtlety of Inchyra Blue No.289 or refreshing charm of Green Smoke No47; each one brings something special to enhance any kitchen space.
With their cool and calming influences, green hues have long been a popular choice for those looking to breathe with life and vitality into their kitchen spaces. Today, let's zone in on two of the all-time favorite shades from Farrow & Ball - Studio Green No. 93 and Card Room Green No.79.
Studio Green No. 93
Studio Green No. 93 is a striking emerald shade that offers dramatic elegance combined with timeless serenity. Originally created for the studio at Farrow & Ball, this color initially looks black but comes alive when hit by natural light which reveals an enchanting deep, rich green.
Love for the outdoors: This hue encapsulates all that is pleasing about nature providing an indoor oasis which can be particularly inviting in a kitchen setting.
Versatility: It pairs beautifully with other deep tones as well as lighter hues for a well-balanced design palette.
Mood setter: The intensity of Studio Green No. 93 can create mood and drama making it ideal for larger kitchens or open concept designs.
Eco-friendly paint: Like all Farrow & Ball paints, Studio Green No .93 is water-based and eco-friendly.
Card Room Green No. 79
On the more tranquil side of the spectrum lies Card Room Green No.79; a muted green hue that exudes freshness while maintaining a timeless classiness.
Subtle Sophistication: Its subtly adds sophistication to your cabinets without overwhelming your space.
Perfectly Balanced: With its perfectly equal mix of warm and cool pigments, it creates an unusual grey-green finish that brings tranquility to any setting.
Pairing Options: It coordinates beautifully with both darker color tones like greens and blues, or lighter grays and whites, amplifying warmth in your space.
Eco-Friendly: As part of Farrow & Ball's commitment to producing environmentally friendly products, Card Room Green is also water-based.
Which one is right for you? Whether you're after dramatic elegance or subtle sophistication, these stellar tones will not disappoint.
Making a choice finally boils down to your unique taste preferences coupled with considerations about lighting aspects and size of your kitchen area.
FAQs About Kitchen Cabinet Paint Colors
What are some popular paint colors for kitchen cabinets?
Sherwin Williams Pure White SW 7005, Farrow & Ball's Studio Green No. 93, and Benjamin Moore's Chantilly Lace OC-65 are a few popular options.
How do I choose the right kitchen cabinet paint color?
Think about the size of your kitchen, amount of natural light and overall color scheme of your home. When in doubt, neutral shades are often a reliable choice.
Does painting kitchen cabinets increase home value?
Yes, a fresh coat of paint in trendy colors can modernize the look of a kitchen and make it more appealing to potential buyers.
Can I use different colors on upper and lower kitchen cabinets?
Absolutely! This design tactic, known as 'tuxedo' or 'two-toned' kitchen cabinetry, is growing in popularity for its unique and dynamic visual appeal.
How do I keep my painted cabinets from chipping?
Use a quality bonding primer before painting, followed by clear protective topcoat after painting to reduce chipping and ensure durability.
Conclusion
Choosing the perfect paint color for your kitchen cabinets significantly influences the overall aesthetics and ambiance of your home.
Remember that while these popular paint colors are fantastic starting points, it is your personal preference, style, and the architecture of the space that should play a pivotal role in the final decision.
Whether you're a fan of Sherwin Williams Pure White SW 7005, Farrow & Ball's Studio Green No. 93 or any other myriad of shades available, there's no denying that a fresh coat of paint can dramatically transform your kitchen.
So happy painting and here's to creating your dream kitchen with the magic wand known as 'popular kitchen cabinet paint colors'!