As I delve into home decor and design, I've found that paint colors are a major discussion point among enthusiasts.
When deciding on a change in color scheme, it's wise to turn to leaders in the domain such as Sherwin-Williams.
In recent years, though, more than any other color perhaps, gray has dominated design palettes due to its elegance and versatility.
Out of curiosity and an insatiable taste for décor finesse, I decided to explore what might be the best Sherwin-Williams gray-paint colors.
We all know how a new layer of paint can instantly refresh a tired space or revitalize old furniture. And nothing beats gray when it comes to colors that exude warmth while still keeping it sleek.
A beautiful blend of black and white hues reflects depth and mood like no other color spectrum.
They've got everything covered from cool metallic shades that remind me of rainy days to warm earthy tones reminiscent of stony paths. So sit back and let me guide you through the beautiful world of Sherwin-Williams grays!
The Sherwin-Williams Gray-Paint Colors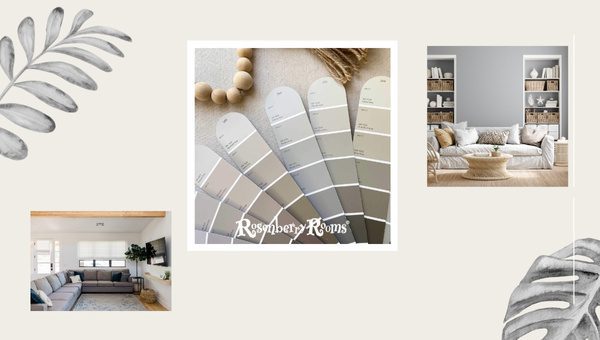 While flipping through a magazine or exploring Pinterest, one might casually notice an ongoing trend in home décor - varying shades of gray. It's undeniable; gray has taken interior design by storm, and for good reasons!
The Importance of Grays in Interior Design
Gray is no longer associated with dreariness or monotony. Instead, it emerges as the hero color, capable of adding depth, mood, and sophistication to your rooms.
Gray hues provide an excellent backdrop against which other colors can pop, adding considerable charm and a fresh feel to spaces. The beauty actually lies in its versatility.
From cooler, bluish grays perfect for modern aesthetics to warmer tones that exude coziness, one could argue there's a shade of gray for every mood and style out there.
The most overwhelming task in a redesign is ensuring new additions don't clash horribly with existing elements. This is where gray save the day- it melds seamlessly with virtually all palettes - definitely taking some stress off your shoulders!
But why are Sherwin-Williams gray paints considered the champions here?
Why Sherwin-Williams Offers the Best Gray Paints
With over 150 years in business, Sherwin-Williams is a trusted name in residential and commercial painting projects. They deliver first-rate quality paints raved about by contractors, designers - amateurs, and professionals equally.
Their range of grays is simply extensive - you'd be hard-pressed not to find one that excels for your needs!
Committed to making your selection easier (believe me when I say it can get overwhelming), they've recently introduced an innovative ColorSnap Paint Color Visualizer. Allowing you to see how any color would look on your walls even before you purchase that paint can.
Sherwin Williams also offers curated palettes correlated around grays (think: greige!), simplifying color pairing significantly.
Whether it's their light grays such as Agreeable Gray, darker intense shades like Dorian Gray, or blue grays like Online, you're assured a blend that just sits right on your walls; never too harsh nor too dull.
For those who aren't keen on frequent repaintings due to trend shifts – a trending gray from Sherwin Williams offers permanence and stylish relevance year after year!
When you delve into Sherwin-William's range of spectacular grays and what each offers uniquely – your decor's "true colors" come alive, fulfilling even unexpressed wishes! Trust me; this attention to detail personalizes living spaces like nothing else.
Best Ways to Incorporate Sherwin-Williams Grays into Your Home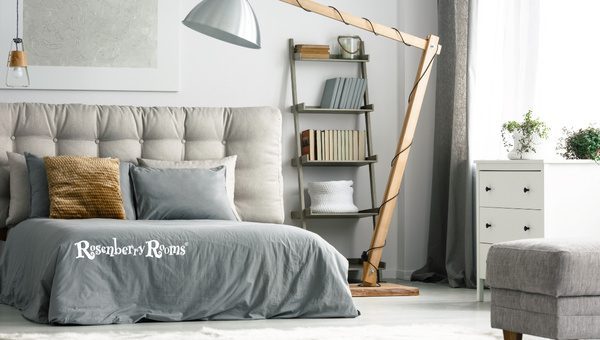 Gray is a color that is both classic and contemporary, making it incredibly versatile. Here are five ways to infuse the elegance of Sherwin-Williams gray paints into your living spaces:
Accent Walls: Painting an accent wall in a deep or vibrant gray color like Gauntlet Gray can be an excellent way to highlight the features of a room without overpowering the space.
All-Gray Room: For those who love minimalistic designs, painting an entire room in light-gray shades like Repose Gray can create a peaceful, calming atmosphere.
Mix Warm and Cool Tones: Combining warmer hues such as Agreeable Gray along with cooler tones like On The Rocks can bring balance and dimension to your room.
Gray Furniture: This isn't about painting but using gray-colored furniture is another brilliant way to incorporate gray, especially when contrasting with walls painted in contrasting Sherwin-Williams grays.
Front Door Statement: Make a bold statement by painting your front door in a dark gray shade like Dorian Gray. This will undoubtedly make your home stand out.
Each Sherwin-Williams gray paint has its own unique character and mood so experiment and see which appeals to you the most - ultimately, it's all about turning the space into something that represents you.
Guide To Selecting the Perfect Shade of Gray From Sherwin Williams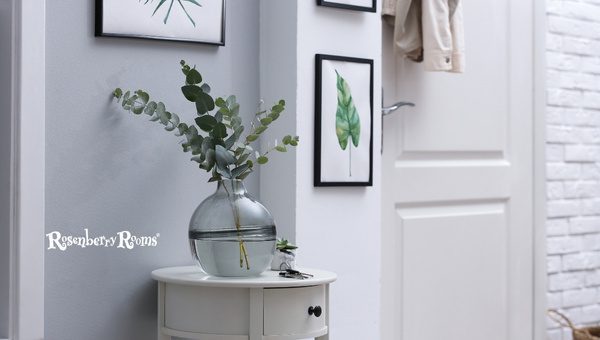 When choosing the perfect gray shade for your space, Sherwin-Williams is always reliable, offering a wide range of tones that cater to every taste. Here are some steps to determine which is the best fit.
Consider Your Space
Different shades work best in different rooms. For instance, Mindful Gray SW 7016, a lighter, softer gray is great in bedrooms or living spaces giving them an airy and peaceful feel.
Check for Undertones
Most grays have undertones. Agreeable Gray SW 7029 has warm undertones that make a room look inviting. Meanwhile, Dorian Gray SW 7017 has cool undertones offering rooms a sleek, modern touch.
Test It Out
Sherwin-Williams provides digital visuals of their paints in different rooms. But it's always best to apply a small test patch in your room to see how the color changes in different lighting conditions throughout the day.
Ideal Light Gray to Dark Gray Spectrum
| Lighter Side | Darker End |
| --- | --- |
| Repose Gray SW 7015 | Charcoal Blue SW 2739 |
Note: Keep balance with complementary colors. Light grays can benefit from bolder accents like burgundy or royal blue while deeper grays pair well with soft pastels or metallics for contrast.
Key Takeaways
Selecting the perfect shade of gray involves looking at your existing decor and architecture, testing samples on walls, and considering not just light but also texture, size, and color intensity.
I recommend taking time to test different shades and observing how they transform during different times of day to ensure you fall completely in love with your selected shade from Sherwin-Williams' rich palette.
Top 10 Best Sherwin-Williams Gray-Paint Colors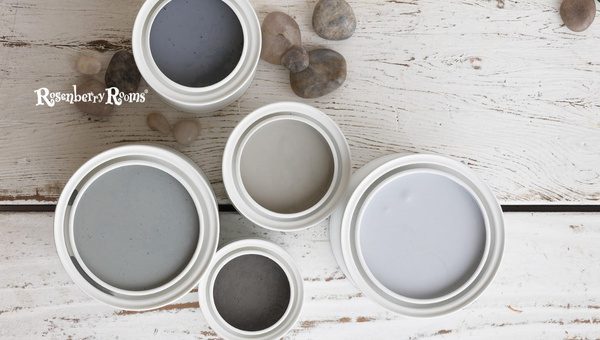 There's a myriad of gray paints to choose from, but over time, I've realized that not all grays are created equal.
SHERWIN-WILLIAMS IMMEDIATELY COMES TO MIND when I think of quality and an array of beautiful color choices.
Here are my picks for the top five light gray paints from Sherwin-Williams that could seamlessly add sophistication to any room in your home.
Repose Gray 7015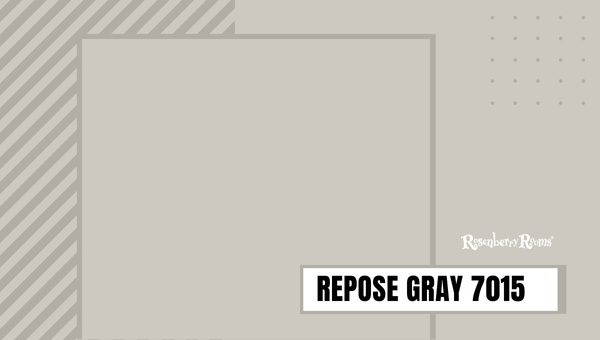 Repose Gray 7015 is one of the Sherwin-Williams portfolio's most versatile and popular colors. It's an incredible choice for those who love neutrals that comfortably straddle the fence between warm and cool.
With its slight undertone of taupe, Repose Gray reflects different tones in varying lighting conditions, appearing cooler in the presence of a lot of natural light.
Where to Use
I personally find it perfect for living rooms, bedrooms, or bathrooms due to its calming qualities. It also looks fantastic on kitchen cabinets, especially when offset by white countertops.
Combining Color
A perfect pairing option for Repose Gray could be Pure White or Black Fox if you're looking to keep things simple yet elegant.
Mindful Gray 7016
Stepping up a notch from Repose Gray, we enter into the domain of Mindful Gray 7016. Now this gray has more depth with noticeably warmer undertones and a greater degree of saturation.
Hence, you often experience an underlying beige or 'greige' sensation making it somewhat cozier than a traditional gray.
Where to Use
The charm of Mindful Gray shines in spaces like office rooms, and home libraries where it can create a focused atmosphere without being too overpowering. Plus, it would work just as well in open-plan kitchens paired with white or wooden accents.
Combining Color
Pair it with colors like Extra White SW7006 or Cityscape SW7067 for a truly harmonious color scheme.
Agreeable Gray 7029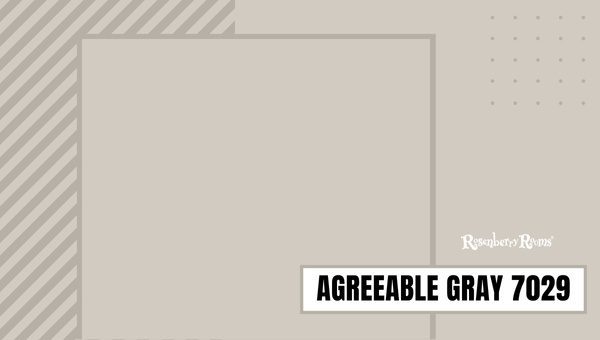 When talking about universally loved grays, I would be highly remiss not to mention Sherwin-Williams' Agreeable Gray 7029. This brighter greige hue is warm and welcoming and is practically neutral enough to fit anywhere.
Where to Use
With its airy feel, I absolutely love recommending Agreeable Gray for communal spaces/reception rooms as this shade consistently radiates an inviting aura adapting amazingly well to any lighting condition.
Combining Color
Some stunning companions for Agreeable Gray might be Anew Gray SW7030 (a darker tone from the same color strip) or Coral Rose SW9004 (for a pop of contrast).
Dorian Gray 7017
Next on our list is everyone's favorite - Dorian Gray 7017, boasting an elevated level of richness compared to its counterparts mentioned above. A clean yet robust shade, Dorian gray is neutral but quite noticeably warmer with visible brown undertones.
Where to Use
Being particularly fond of Dorian gray, I've found it exceptional as a standout feature wall color complemented by lighter shades elsewhere in the room.
Combining Color
In terms of color duos with Dorian gray, try Sherwin-Williams Creamy SW7012 or Svelte Sage SW6164.
Gauntlet Gray 7019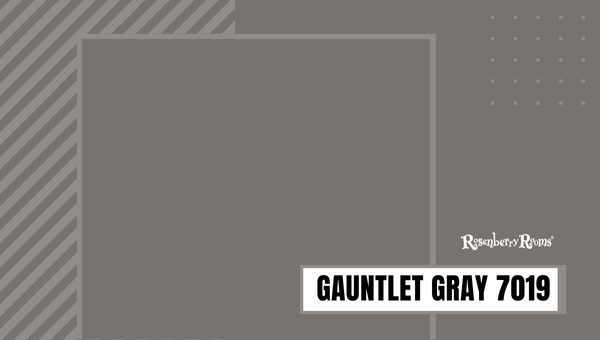 Rounding out our list today is Gauntlet Gray 7019, one of the darkest hues we're exploring here today. This color leans heavily towards cooler tones offering that sophisticated charcoal vibe that always adds an element of drama while retaining elegant subtlety.
Where to Use
Gauntlet grey works excellently when used selectively. Perhaps on accent walls or kitchen cabinets providing beautiful contrast against lighter surrounding hues.
Combining Color
To establish stunning contrasts with Gauntlet Grey I recommend you try High Reflective White SW7757 or Fiery Brown SW6058.
Remember that when deciding your paint colors factors such as your home's natural light exposure, and current decor scheme should all be taken into account so you end up creating your dream space.
Intellectual Gray 7045
If ever there was a gray that was seductively chic and contemporary, it is Intellectual Gray 7045. Treading effortlessly between cool and warm undertones, this particular shade of gray tends to veer slightly towards green, lending a unique fresh feel to any space.
Where to Use
I recommend using Intellectual Gray in larger open floor plan areas or for exterior house paint. When exposed to ample natural light, this hue can evoke the subtlety of gentle moss on a cloudy day; utterly calming.
Combining Color
Great combinations with Intellectual Gray would be Creme SW7556 as your warm pairing or Riverway SW6222 for an energetic pop.
On the Rocks 7671
Moving to lighter spectrums, we have On the Rocks 7671. This shade represents an icy cool blue-gray echo that lends a sense of tranquility and solitude like none other. With undoubtedly subtle blue undertones, On the Rocks is never cold but very refreshing.
Where to Use
In my opinion, On the Rocks could be immaculate in spaces like bathrooms or minimalist-style bedrooms where its softness can truly shine.
Combining Color
For harmonious pairings try options like Juneberry SW6573 for a touch of vibrant contrast or Crushed Ice SW7647 for smooth synchronicity.
Dovetail 7018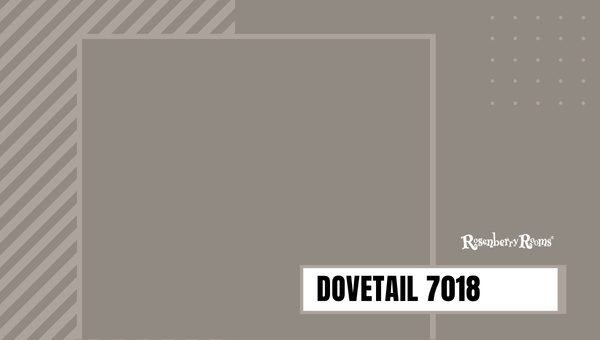 Let's turn up the drama with Dovetail 7018, a significantly darker shade that perfectly balances between being stormy and inviting. This gray has deep brown-red undertones which makes it feel pleasantly dusky.
Where to Use
I've seen dramatic transformations where Dovetail was used intelligently on kitchen cabinets contrasting with lighter walls. Equally mesmerizing on accent walls or exterior sidings!
Combining Color
A terrific duo can be created using colors like Repose Gray SW7015 or Demure SW6295 along with Dovetail.
Ellie Gray 7650
Next, we delve into an any-room superstar - Ellie Gray 7650. A timeless middle-of-the-road shade offering just enough saturation without becoming overbearing- this color adds balance beautifully while maintaining interest.
Where to Use
One really can't go wrong by choosing Ellie Grey for virtually any living space. It's particularly notable when complemented with white trims!
Combining Color
When used alongside Extra White SW7006 or Coral Reef SW6606, you're sure to create eye-catching aesthetics.
Tin Lizzie 9163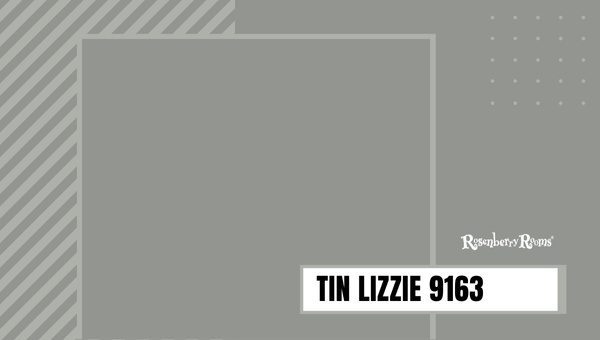 Completing our color journey is Tin Lizzie 9163, known for its unusual chameleon-like character. Despite being intrinsically neutral it shows different nuances based on lighting changes- from bluish-gray during daylight to more slate-toned at dusk.
Where to Use
This transformative quality makes Tin Lizzie especially attractive in transitional spaces like hallways or staircases where changing periods of daylight can add an element of dynamic ambiance.
Combining Color
To support the dashing palette brought about by Tin Lizzie consider using either Peppercorn SW7674 (for sophistication) or Shell White Sw8917 (for pristine charm).
Keep in mind as you embark on your color selection journey that no one formula fits all - every home has unique lighting conditions and décor attributes allowing these Sherwin-Williams winsome grays to display new magic each time! Enjoy your painting project.
Tips and Advice on How to Use These Grays for Different Rooms
So, you've gone through the Sherwin-Williams' gray paints, found some favorites, and now are wondering how to incorporate these lovely hues into your living quarters. Let me share a few valuable tips!
Bedroom Space
Going off my own experience, lighter tones like the Repose Gray 7015 or Agreeable Gray 7029 can create a cozy, restful environment. Pairing them with whites or other soothing shades provides a tranquil haven perfect for winding down.
Living Areas
In living rooms and communal spaces, both Mindful Gray 7016 and Dorian Gray 7017 shine. They provide depth to areas meant for interaction while maintaining an inviting feel.
Kitchen & Bathroom
To make your bathrooms and kitchens stand out and imbue them with chic sophistication, go bold with shades like Gauntlet Gray 7019. As cabinet colors or accents walls, they lift aesthetics while retaining comfort.
Remember with color; it's all about balancing it out! Every room can have differing paint tones which could range from light to dark.
But always ensure there is a consistent unified thread running through it all making sure every room complements the other beautifully.
Inspire With Color: Highlighting Best Sherkin–Williams Gray Paints
One of the hardest parts about redesigning a space isn't deciding what to change but how to change it. Sure, new furniture and decor items can reinvigorate a room.
But it's always the wall paint that makes the most impactful statement. And, when it comes to creating environments that both inspire and transfix, nothing does so quite exceptionally like the best Sherwin-Williams gray paints.
Insight into Color Psychology
Gray, often misinterpreted as 'gloomy,' carries emotional weight in design psychology. The magical charm in the endless spectrum of gray is its ability to set forth countless emotions dictated by their undertones or hue intensity.
From lighter shades promoting serenity and calmness to darker hues exuding feelings of mystery and sophistication - there's a Sherwin-Williams gray for every frame of mind.
For instance, Repose Grey ignites a feeling of tranquillity vital for spaces such as bedrooms or bathrooms where we aim for relaxation.
On the other hand, Gauntlet Gray with its striking presence immediately demands attention making it perfect for feature walls or cabinets.
Understanding this psychology can hence assist in selecting the perfect gray to match your desired ambiance.
FAQs About Sherwin-Williams Gray-Paint Colors
Why are gray paints from Sherwin-Williams so popular?
Sherwin-Williams gray paints are renowned for their versatility, making them suitable for any room. Plus, they come in an extensive range of shades and undertones, satisfying a multitude of aesthetic preferences.
Which is the best Sherwin-Williams gray paint for my living room?
Agreeable Gray 7029 is a fantastic choice due to its warm and welcoming tone that adapts amazingly well to any lighting condition.
What's the best Sherwin-Williams cool-toned Gray?
Consider Gauntlet Gray 7019 if you're seeking a cool-toned and sophisticated gray that leans more toward the darker end of the spectrum.
Can you recommend a warm-toned Sherwin-Williams gray paint?
Mindful Gray 7016, with a noticeable warmer undertone and a 'greige' sensation, would be an excellent choice for a warmer look.
Should I consider lighting when choosing my Sherwin-Williams gray paint?
Yes, definitely! All grays reflect different tones in varying lighting conditions hence your natural light exposure should factor into your decision.
Conclusion
As we've journeyed through just a mere snapshot of Sherwin-Williams' gray spectrum, I hope you've experienced the elegance, versatility, and magic a simple change of paint can yield.
From lighter hues that convey tranquility to deep tones that introduce a note of drama, Sherwin-Williams grays offer solutions to suit every taste and style.
The world of grays is indeed vast and captivating. But remember, at the end of the day, it's your space and it should echo your personality and your comfort above all else.
Paint color can absolutely transform a room, yes, but it's just one piece of the larger puzzle that is home decor.
Try different shades. Experiment with undertones. Embrace the process till you land on something that feels right for you and rest assured knowing Sherwin Williams has got your back.