When it comes to transforming a space, paint is one of the easiest and most cost-effective ways to make a big impact. That's why I was so excited when I first heard about Lick Paint. I couldn't wait to try their products, and in this Lick paint review, I'll share my experience with you.
But with so many paint brands on the market already, what sets Lick Paint apart? Is it worth spending your hard-earned cash on? Keep reading to find out what I think after giving this brand's products a spin in my home.
A Brief Overview of Lick Paint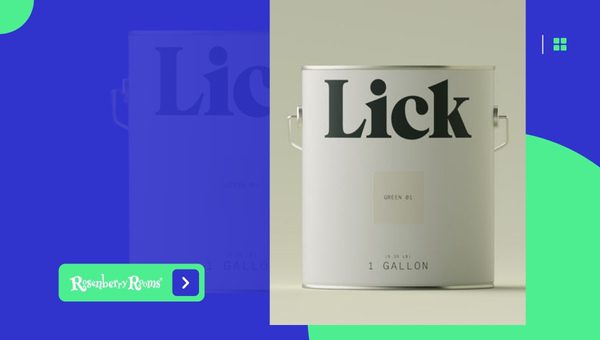 Lick Paint is an innovative and trendy paint brand that has taken the industry by storm, offering an online shopping experience that makes it simple to choose and buy high-quality paint products. Let's dig into what makes this brand so popular.
Company mission and values
Lick Paint is a company that believes in making the process of choosing and buying paint as simple and enjoyable as possible. They seek to create a hassle-free experience for their customers by combining modern technology with expert advice.
Their mission is to provide a wide selection of premium colors with unparalleled customer support, making pigment hunting tailored to individual needs.
Their commitment doesn't stop there. Lick Paint also places emphasis on sustainability. The brand has made it a priority to minimize its impact on the environment by investing in eco-friendly practices throughout every step of production.
Range of products (paint, wallpaper, and supplies)
Lick offers an extensive collection of colors, far exceeding your typical limited palette. With over 55 beautiful shades available in matt emulsion or eggshell finishes, there's something for everyone's taste.
But they don't just offer paint; they also have a variety of other products to satisfy the design enthusiast in you. Alongside their paints sit peel-and-stick wallpapers in gorgeous patterns ranging from quirky geometric designs to calming botanical prints.
What I also found helpful was their array of bundled starter kits. These handy collections include all the essentials you need for your project – rollers, brushes, trays, dust sheets – so you can save time on gathering supplies independently.
Additionally, they provide detailed guides and advice on how to choose color combinations and tips for application - perfect for beginners or those who want extra confidence when approaching their project!
How I discovered Lick Paint
A friend who recently transformed her dull spare room into a vibrant office space first introduced me to Lick Paint. She couldn't stop raving about their easy-to-use website and the modern, striking colors. Being a design enthusiast myself, my curiosity was piqued, and I knew I had to check them out.
I found their Instagram page, which showcased various design ideas using their products and an engaging community of fellow enthusiasts. I quickly found inspiration for my own room makeover project. What stood out to me was how effortless Lick Paint made the whole process seem!
After browsing their social media, I visited the Lick Paint website, where they provide guidance on selecting colors, application tips, and even design consultations with experts!
As a customer looking to invest in paint products for my home, it was reassuring to see such dedication to educating and supporting buyers. It's been a while now since I first heard about this innovative brand, but my excitement about using their products hasn't dwindled.
Lick Paint offers not just high-quality paint products but also strives for excellence when it comes to customer experience. Their company values focus on simplicity, expert advice, and sustainability - clearly shown in every single interaction you have with them.
With such an expansive array of products (paints, wallpapers, and supplies), there's no doubt that you'll find something perfect for your next project. If you're in the process of redecorating or planning a room makeover soon like myself - give Lick Paint serious consideration; you won't be disappointed!
The Ordering Process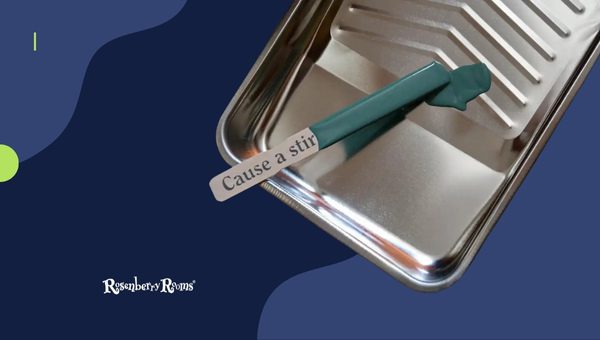 When it came time to buy my Lick Paint, I was curious about the entire ordering process - from browsing their website to receiving my paint cans at home. In this section, I'll provide an in-depth look at how easy and efficient the process turned out to be.
User-friendly website
To start, Lick Paint's website is incredibly user-friendly. Navigating through their range of products and offerings was a breeze, with clearly labeled sections for paint, wallpaper, supplies, and even an inspiration tab showcasing different home transformation ideas. The site has a minimalistic design with large images to showcase its products visually.
Color selection process and color cards
Choosing the perfect paint shade can be daunting, but Lick Paint has simplified this task with its color cards. Instead of spending hours searching through endless swatches at a local paint store, Lick offers 49 carefully curated colors grouped into distinct collections like warm neutrals or deep shades.
The coolest feature is the way you can preview each hue in their online store – you get a sense of how it will look on your walls by viewing it in different room settings.
A color card provides a 29 cm x 21 cm self-adhesive sample that can be easily applied to any wall without leaving a mess behind – making it super simple to compare colors directly on your own walls.
Moreover, before making any purchase decision or buying samples/cards (available for $2 each), you can also order up to 10 color cards for free.
Pricing and shipping information
In terms of pricing, Lick Paint offers competitive rates compared with other popular paint brands in the market. Their paint comes in two finishes: 'Matt Emulsion' and 'Eggshell', starting at $65 per 2.5-liter tin.
A 2.5-liter tin typically covers around 322 square feet (30 square meters), and the website does offer a handy coverage calculator to help you decide how many tins you'll need for your project.
Aside from paint, Lick's website also offers painting supplies like rollers, brushes, trays, and drop cloths. It's worth noting that they have bundle deals where you can save money by purchasing paint and supplies together.
let's talk about shipping. Lick Paint offers free delivery within the contiguous United States for orders over $100. They promise to deliver your shipment between 3-7 business days which is quite speedy considering the nature of the paint products.
Plus, their customer service team is available to answer any queries about the shipping process or to help address any issues with your order.
Ordering from Lick Paint was a seamless experience - their easy-to-navigate website, curated color selection process with color cards that can be tested on my own walls, competitive pricing for both paint and painting supplies along with fast shipping all contributed to a fantastic experience.
If you are considering giving your home a fresh look with new paint colors, I highly recommend checking out Lick Paint for your next painting project!
My Lick Paint Order
Before diving into how I customized my paint order and my experience with the color cards, let me tell you a bit about what Lick Paint offers. They provide an extensive range of colors, finishes, and matching accessories for all your interior design needs.
Customizing my paint order
When I decided to try Lick Paint, the first thing I noticed was its fantastic range of colors. They have curated a beautiful selection of shades that cater to everyone's taste, so I was excited to pick out my favorites.
Their website is extremely user-friendly and even provided a Visualizer tool that helped me envision how the different colors would look in my space.
On the site, you can choose from several categories such as:
Neutrals
Greens
Reds and Pinks
Yellows and Oranges
Blues
Purples
Once I narrowed down my choices, I had some flexibility in the finish options. Lick Paint offers two main finishes: Matt Emulsion for interior walls and ceilings and Eggshell for woodwork and metal surfaces.
For this project, I chose a lovely shade of blue called 'Dolphin Blue 01' in Matt Emulsion finish for one room, and a calming neutral beige called 'Moon 01' also in Matt Emulsion for another. The fact that there were no overly complicated steps or confusing terms made the customization process a breeze.
Receiving color cards in the mail
A sample color card is an essential tool when choosing paint because it helps you visualize what shades will work best with your decor before making a final decision.
Since it's difficult to get an accurate understanding of how colors will look on your walls just by browsing online images, Lick's sample color cards are invaluable.
To receive your own cards, you can simply choose them from their website (up to three samples per order). The samples are generously sized at 8" x 8", much larger than typical paint swatches. This allowed me to get a better feel for how each color might look on larger surfaces in various lighting situations.
Another aspect I appreciated was the minimal wait time. After placing my order, I received the color cards within a few days. The quick turnaround was a pleasant surprise, as I had been expecting a longer wait for such high-quality samples.
Each card not only displays the paint color but also includes other helpful information such as:
Room inspiration images
The Lick Paint logo
A QR code that takes you to that specific color on their website
On the off chance that you're still having trouble making a decision, Lick's website also offers expert advice from their team of color specialists. Their expert guidance can take some of the guesswork out of your final choice.
Once I confirmed my selections using the sample color cards, I placed my full order for Dolphin Blue 01 and Moon 01 paint - eager to dive into my painting project.
Customizing my paint order and receiving color cards from Lick Paint was an easy and enjoyable experience. It was evident that they understand their customer's needs and have gone above and beyond to make the process quick, easy, and effective for everyone.
First Impressions
You never get a second chance to make a first impression, and that's true even for paint! Here's everything about my initial thoughts upon receiving my Lick Paint order and the two main components: packaging and presentation, and initial thoughts on paint quality.
Packaging and Presentation Upon Arrival
Upon arrival, I noticed that the Lick Paint products were shipped in a sturdy cardboard box with the company logo printed on it. It was a pleasant surprise to see how well-packaged everything was. The attention to detail didn't stop at the box. Here's what I observed inside:
Secure packaging: Each piece of paint can be individually wrapped in bubble wrap and placed snugly within the box, ensuring no dents or damage during shipping.
No leakage or spills: All cans were securely sealed upon arrival, with no paint seeping out of them.
Paint swatches included: Alongside the cans of paint, there were color swatch cards that matched my chosen shades. This small addition helped me feel more confident about the colors I'd selected.
Easy-to-follow instructions: Inside the box, I found detailed guidelines on how to prep my space and apply the paint for the best results.
I was quite impressed with how well-presented and secure Lick Paint's products were shipped.
Initial Thoughts on Paint Quality
Of course, the packaging is just one part of considering whether Lick Paint is worth your investment; what truly matters is the quality of its products. Based on consistency and pigment observations alone, here are my initial takeaways:
Consistency: The paint appeared to have a very smooth texture as soon as I opened up the can; it didn't seem too thick or too watery. This consistency made me optimistic about its ease of application.
Pigmentation: Upon taking a closer look at both my chosen shades (italicize shades), the pigmentation seemed vibrant and true to the color samples on the website. However, always remember that paint can look different on your walls due to lighting and other factors.
Given my positive first impressions of packaging, presentation, and paint quality, I couldn't wait to roll up my sleeves and start applying Lick Paint. As with any painting project, though, it's essential to remember that paint performance can only truly be judged once it's applied to your walls and fully dried.
Based on a great unboxing experience with attentive attention to detail and promising initial observations of the paint quality, my expectations for Lick Paint were high as I set out to complete my painting project. Stay tuned for further insights as I delve into prepping my space and applying Lick Paint in subsequent sections!
Prepping the Space for Painting
Before diving into applying Lick Paint to your walls, it's crucial to first properly prep your space. In this section, I will break down the essential steps involved in preparing a room for a new coat of paint, as well as what tools and supplies you should have on hand.
Gathering Necessary Tools and Supplies
Before you begin, make sure you have all the necessary tools and supplies ready. Here's a list of items I recommend having on hand:
Paint - Obviously, you'll need your Lick Paint in the color of your choice!
Primer (if required) - Depending on whether or not you are dramatically changing color or covering particularly dark walls.
Paint rollers - I suggest having both a regular-sized roller and a mini roller for smaller spaces and corners.
Paint tray - This will help keep your painting project organized and contain any paint spills.
Brushes - A good quality angled sash brush cuts precise lines when "cutting-in" along ceiling lines or edges.
Painter's tape - Use this to protect baseboards, trim, and other surfaces from accidental paint splatters.
Drop cloths or plastic sheeting - Cover floors and furniture to protect them from paint drips.
Ladder or step stool - Make sure it is sturdy enough for reaching higher areas safely.
Tips for Preparing a Room for a New Coat of Paint
Now that we've got our supplies ready let's move forward with preparing your space. Here are some helpful tips on how to properly prepare a room before painting:
Remove furniture and wall hangings: It might seem obvious, but many people forget this step! Clear out the room as much as possible so that there is plenty of space to work without obstructions or potential accidents.
Cover any remaining items or floors: Place drop cloths on the floor and over any remaining furniture to protect them from potential spillages.
Clean the walls: Ensure the surface is clean by wiping down the walls with a mild detergent solution and rinsing with clean water. This step removes grease, grime, and dust that can prevent your new paint from adhering properly. Make sure to let the surface dry before starting to paint.
Repair any damaged areas: Fill in holes, cracks, and other imperfections using a suitable filler or spackle.
Sand the surface: Sand rough areas where necessary and remove dust afterward using a damp cloth or tack cloth.
Apply painter's tape: Protect baseboards, trim, electrical outlets, switches, and any other surfaces that you do not want accidentally painted.
Prime (if necessary): If you're painting over a darker color or raw drywall, apply a coat of primer before using your Lick Paint.
With these steps completed, you're ready to start your painting project! Remember that proper preparation will ensure professional-looking results once your Lick Paint dries!
Applying Lick Paint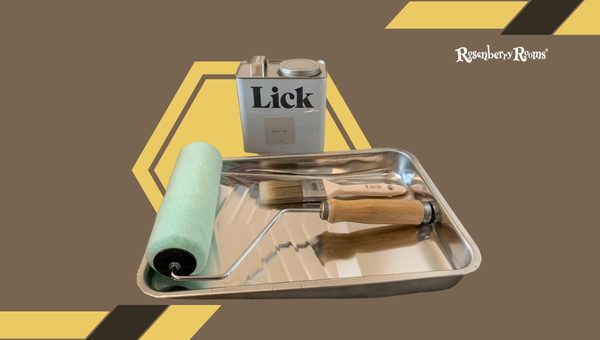 When it was time to apply Lick Paint to my walls, I went in with high expectations. After all, the ordering process had been smooth, and so far, I was impressed with what the brand had to offer. But did the application process meet my expectations? Here's what I found:
Overall ease of application
One of the first things I noticed about Lick Paint was just how easy it was to apply. The paint glided effortlessly onto my walls with both a roller and a brush – no fuss at all! In fact, it seemed that less effort was needed compared to some other brands I've tried in the past.
Its consistency is just right – not too thick or thin – which significantly reduces the chances of dripping and splattering when applying. This feature kept my workspace remarkably clean during painting.
Number of coats needed for full coverage
Another critical aspect worth considering when purchasing paint is how many coats are required for full coverage. No one wants to spend more time or money than necessary on a painting project.
I'm delighted to report that Lick Paint surpassed my expectations in this area as well. Many of their colors only needed one coat! Can you believe it? However, depending on your surface type or if you're working with darker shades, you might need a second coat just for good measure.
In my particular case, applying two coats proved to be perfect for achieving consistent and even coverage all around.
Drying time between coats
One thing that can be annoying when dealing with paint projects is waiting for each layer to dry before moving on to the next. With some brands, this process can take hours – eating up your precious decorating time.
Well, guess what? Lick Paint dries surprisingly fast! In just one hour (sometimes even less), it was ready for me to add another layer or start working on adjacent walls without the risk of causing any accidental damage. I am thoroughly impressed by this efficient drying time.
Please note that the drying time could vary depending on factors such as humidity, temperature, and ventilation in your space, so you'll want to check and ensure your first coat is fully dry before proceeding.
Lick Paint gave me a fantastic application experience. The ease of putting it on my walls, coupled with the minimal number of coats required for full coverage and quick drying times, combined to create an efficient and enjoyable painting process.
Observations During Application
When it comes to painting, there are three main things I believe can make or break the experience: paint consistency, durability during the application, and drying time.
I want to make sure I'm using a quality product that won't disappoint me, so I paid special attention to these features while applying Lick Paint. Here's what I found:
Paint Consistency
To start off, let's talk about paint consistency. Lick Paint boasts a consistent texture that glides smoothly onto surfaces with minimal effort when stirred. Upon opening the paint can, the first thing I noticed was its thickness and rich appearance. It seemed well-mixed and held together well on both my brush and roller.
The even consistency is a significant factor in achieving a professional-looking finish - it prevents unwanted streaks or uneven layers on the wall. As someone who used many paints before, I found the excellent consistency of Lick Paint quite impressive. It provided an easy-to-work-with medium throughout the whole project.
Durability During Application
As much as we all love a smooth finish, paint durability during application is just as important - especially for those high-traffic areas subject to constant wear and tear. When applying Lick Paint, its resilient formula felt different compared to some of the lower-quality products we often see at home improvement centers.
While applying Lick Paint on my walls:
There was no drippy mess or splattering issues
The coat held up well against accidental scratches and nicks
Adhered evenly across different surface textures like woodwork and drywall
These attributes were simply outstanding! It gave me confidence that their claims hold true: they design their paints for real-life demands to be long-lasting and durable.
Drying Time Observations in Comparison to Other Brands
let's discuss drying time since it's an essential aspect that, if wrong, could leave you with a mess of sticky walls. Throughout each coat application, I maintained a keen eye on how Lick Paint's drying time compared to other brands I have used previously.
| Drying Time Comparison | Lick Paint | Brand X | Brand Y |
| --- | --- | --- | --- |
| Touch-dry Time | 1 Hour | 2 Hours | 1.5 Hours |
| Recoat Time | 4 Hours | 6 Hours | 5 Hours |
Surprisingly, Lick Paint seemed to dry faster than some other brands in the market. It was touch-dry within just one hour of application and was ready for recoating in four hours.
Prompt drying time allowed me to finish my project quicker and move forward with other tasks without worrying about accidentally smudging the fresh paint on my walls.
Considering these three critical factors – paint consistency, durability during the application, and drying time – I am delighted with my overall experience using Lick Paint. The product quality is outstanding and has proven itself to be reliable and effective across various surfaces.
The attention to detail by Lick Paint offers a truly enjoyable user experience that may even urge amateurs or novices to tackle their DIY projects confidently without compromising quality.
If you're contemplating your next painting project, I wholeheartedly recommend giving Lick Paint a try – you won't be disappointed!
The Finished Look
After I completed the painting process, it was time to step back and observe the final results. The questions racing through my mind were: how well did Lick Paint's colors match the advertisements, and what are my thoughts on paint durability and coverage quality? In this section, I'll answer these questions in detail.
Effectiveness of Color Matching with Advertised Samples
The color cards I received after making my choices online genuinely helped me visualize how each color would look on my walls.
So, it was no surprise that I had high expectations for an accurate color match. To my delight, Lick Paint did not disappoint.
Matching Bright Colors: For me, one test in particular focused on those vibrant colors that can sometimes be a challenge to replicate accurately. I chose a lively shade for an accent wall in my living room and found that the paint matched incredibly well with the advertised sample. In fact, when holding up the sample card next to the wall during daylight hours, there was virtually no discernable difference.
Harmonious Dark Shades: I used a deeper shade of blue for one of my rooms expecting it might take several coats to achieve proper opacity. To my amazement the true shade achieved after just two coats nearly perfectly mirrored its corresponding sample card.
Impact of Lighting Conditions: One thing worthy of noting is that some slight variation occurred during different times of the day due to lighting conditions in certain rooms – but this is common with all paint brands.
Lick Paint's performance in accurately matching their advertised samples excelled across both bright and dark shades. The few natural variances can easily be attributed to standard lighting condition differences found in any home setting.
Final Thoughts on Paint Durability and Coverage Quality
Beyond mere appearance, it's essential to know that your investment serves you with durability and solid coverage quality – no one wants to be retouching their walls too often! Here are my impressions of Lick Paint in these areas:
Coverage Quality: As I mentioned earlier, I was pleasantly surprised with how opaque and even the coverage was after two coats in the majority of my rooms. Of course, specific colors and surfaces can impact this but I had no issues with patchiness or strange texture.
Surface Compatibility: Another notable point is that Lick Paint adhered well to both my previously painted and newly plastered walls. The product's excellent compatibility allayed any doubts about inconsistent results when painting different surfaces.
Durability: After several weeks of living with my new walls, I am happy to report that Lick Paint withstands day-to-day wear without issue. There have been no chips or peeling corners, and even minor scuffs are easy to clean without damaging the paint itself.
Eco-Friendly Approach: Lastly, I appreciate that Lick Paint is a low-VOC paint option – it's nice knowing that I've chosen a product that aligns well with my environmental values.
Based on my experience, Lick Paint's finished look is certainly impressive. Their commitment to color-matching accuracy means you get precisely what you expect when ordering, while durability and quality coverage make their paint a solid choice for long-lasting home transformations.
Touching Up Over Time
When using a new paint brand, one of the most significant concerns is understanding how well touch-ups will blend in with the original paint job over time.
In this section, I'll be discussing Lick Paint's touch-up capabilities in comparison to other paint brands I've used.
Lick Paint's Performance for Touch-Ups
The true test for any paint comes when it's time to do some touch-ups, which is inevitable with the daily wear and tear room experiences. Here are some observations I made during the process:
Ease of color matching: One of the primary concerns with touching up paint is if the new layer of paint will seamlessly blend with the original coat. To my delight, Lick Paint performed incredibly well in this area. The colors matched flawlessly, making it nearly impossible to see where the old paint ends and the new layer begins.
Consistency: Over time, some paints can change consistency as they sit on your shelf unused. With Lick Paint, I found that even after several months, it retained its original consistency.
Drying time: The drying time for touch-ups using Lick Paint was on par with their initial application – relatively quick compared to other brands I've used in previous projects.
Comparison to Other Brands
Based on my experience, here is how Licks Paint's touch-up capabilities stack up against other popular brands:
Lick Paint: As mentioned earlier, I've been quite impressed with this brand's performance regarding color-matching capabilities and consistency retention over time.
Brand X: While this brand provided adequate color matching for touch-ups, its drying time was noticeably longer than Lick Paint.
Brand Y: In my experience using Brand Y paints, they tend to lose their original consistency after sitting unused for several months. It makes touching up a tad bit more challenging and less seamless.
I found Lick Paint to be the superior option in comparison to other brands I've used. Their color matching is exceptional, and the consistency remains intact over time, making touch-ups remarkably easy. The drying times are also quite reasonable and on par with their original application.
Lick Paint delivers an excellent performance not only during its initial application but also when it comes to touching up over time.
With its ease of use, impressive color-matching capabilities, and consistent quality, I can wholeheartedly say that it has been a delightful experience working with their products.
Cleaning Up After a Lick Paint Project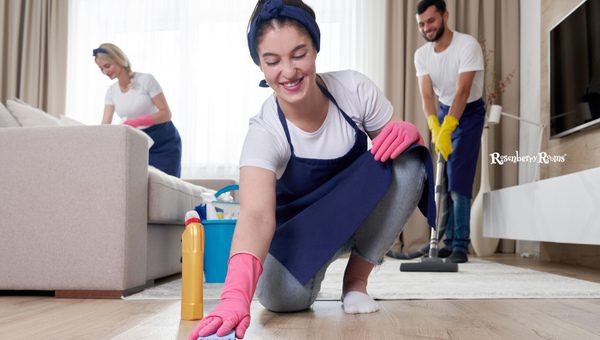 Cleaning up after a painting project is often one of the least enjoyable tasks for most people, and it's no exception with Lick Paint. However, I'm happy to report that the cleanup process was simpler than anticipated.
Let's dive into the specifics of how I tackled the cleanup after I finished painting with Lick Paint and explore their policies regarding environmental impact and waste disposal.
The Cleanup Process Following Painting Completion
Gathering supplies: First, I assembled all of my tools such as a paint scraper, rubber gloves, and plenty of warm soapy water to clean brushes and rollers.
Careful disposal: The first thing that struck me about Lick Paint was its environmentally friendly packaging. Those paint cans were just asking to be recycled! Once I finished painting, I made sure to use the paint scraper to remove any excess paint from the cans.
Cleaning brushes and rollers: Following Lick Paint's instructions, I swirled my brushes in warm soapy water before swishing them around in clear water to rinse out the remaining soap and paint residue. My roller cover required thorough rinsing under running water before being set aside to dry.
Storing leftover paint: Transferring leftover paint into smaller containers helps preserve its quality over time - especially in case you need it for touch-ups later on.
Environmental Impact and Waste Disposal Options Based on Lick Paint's Policies
Lick Paint takes pride in its commitment to reducing its carbon footprint by offering eco-conscious alternatives throughout its practices:
Eco-friendly formulation: One of the standout features of Lick Paint is that their paints are low-VOC (Volatile Organic Compounds) which means fewer harmful chemicals are released into the atmosphere during usage or when disposing of leftovers.
Sustainable packaging: The packaging is recyclable - from the paint cans to the color cards. They encourage customers to recycle these materials after they finish their projects.
Responsible waste disposal: Lick Paint provides guidelines on its website to responsibly dispose of any leftover paint. Most local waste management facilities have designated areas for paint disposal, which ensures that the paint doesn't contaminate local water sources or contribute to landfill waste.
Recycling excess paint: If you don't want to store leftover paint, consider donating it to organizations that reuse it for community projects or recycle it into new products.
Clean-up might not be the most exciting part of a painting project, but I appreciated how Lick Paint made the process as seamless and Earth-friendly as possible. Their commitment to producing sustainable and eco-conscious products reassured me that I made the right choice with Lick Paint.
Necessary Tools for Clean-Up Job
To ensure a smooth and hassle-free clean-up after your paint job, Lick Paint recommends having the following tools on hand:
Brushes and Rollers
Paintbrush comb: This handy tool helps remove excess paint from brushes before cleaning, making the process easier and more efficient.
Paint roller cleaner: A roller cleaner is essential for extending the life of your rollers and maintaining their quality. It effectively removes paint without damaging the fibers.
Water and Cleaning Solutions
Mild soapy water: A gentle soap solution works well for cleaning brushes, rollers, and other painting equipment.
Brush cleaner or mineral spirits: For oil-based paints, use a brush cleaner or mineral spirits to safely dissolve paint residue.
Containers
Paint trays with liners: Using liners in your paint trays makes clean-up a breeze; once you're done with color, simply remove the liner and discard. This keeps your actual paint tray clean.
Mason jars or containers with lids: Store leftover paint in an air-tight container away from heat sources to help preserve it for future touch-ups.
Personal Protective Equipment (PPE)
Gloves: Wearing gloves protects your hands from paint residue during the clean-up process.
Lung protection: If you'll be working with solvents or cleaners that produce fumes, using a respirator is essential to protect your lungs.
Drop Cloths & Protective Sheeting
During the clean-up process, it's useful to have drop cloths on hand to protect surfaces from spills and drips that may occur while handling wet painting tools:
Plastic sheeting
Canvas drop cloth
Painter's tape
Miscellaneous Tools
Some other items that are handy during the clean-up process include:
Rags: Use an old t-shirt or cloth rag to wipe down painting tools and surfaces.
Spatula or putty knife: These can help to easily remove excess paint from tools and surfaces.
Old toothbrush: It's useful for reaching small crevices on your brushes and rollers during cleaning.
By having these tools at the ready, Lick Paint sets you up for success and ensures a smooth clean-up process after your home improvement project.
Is Lick Paint Worth the Investment?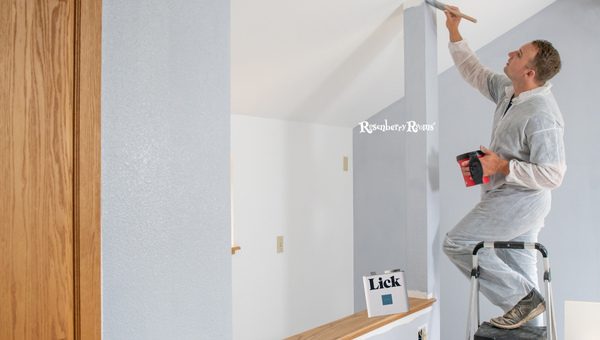 So after going through the entire Lick Paint experience, the big question remains - is it worth investing your time and money into? Below, I'll dig into the pros and cons of my painting journey with Lick Paint to help you decide for yourself.
Pros
Wide color range
Easy-to-use website
Colour cards
Eco-friendly paints
Quality paint
Easy application
Quick drying time
Cons
Price point
Limited product selection
Personal recommendation based on overall satisfaction with the brand
Issues when it comes to being cautious about shipping delicate items or doing international shipping might sway certain people.
Taking into consideration both the pros and cons of my personal experience using Lick Paint, I would say that it is definitely worth considering if you are in search of an environmentally friendly option with an impressive range of colors and great quality paint.
The easy-to-use website makes the ordering process seamless; however, the slightly higher price point may be a deterring factor for those on a tight budget. But as they say, you get what you pay for, and in this case, it's a quality product that delivers notable results.
If you're someone who values eco-friendly options and appreciates excellent quality paint, Lick Paint might just become your new go-to brand. If they continue to expand their product selection to compete with other big retailers in the market, I have no doubt that Lick would make an even more significant impact in the world of paint.
With the help of this review and my firsthand experience using Lick Paint products, I hope you now have a better understanding of what to expect from them as a company and whether it's worth incorporating their paint into your next home improvement project.
Overall satisfaction with Lick Paint is rather high considering its ease of application and beautiful final result. Still, weigh out if the pricing suits your budget, or maybe start by trying it out on smaller projects first before committing to larger-scale painting jobs.
F&Qs About Lick Paint Review
How does the Lick Paint color selection process work?
Lick Paint offers color cards that you can order to see how the paint looks in your space, making it easier to choose among their various shades and finishes.
Is Lick Paint easy to apply?
Yes, I found that Lick Paint was easy to apply, with a consistency that allowed for smooth application and even coverage in just a couple of coats.
How quickly does Lick Paint dry between coats?
In my experience, Lick Paint's drying time was quite reasonable, allowing me to finish my painting project within a single day.
Can I easily touch-up painted surfaces over time with Lick Paint?
Touching up with Lick Paint is simple; it blends well with existing painted surfaces for seamless repairs.
Does using Lick Paint have a significant environmental impact?
The company values sustainability and offers eco-conscious packaging, as well as helpful guidance on the proper disposal of waste materials from painting projects.
Conclusion
My experience with Lick Paint has been positive overall. From the user-friendly ordering process and impressive range of colors to the ease of application and satisfying final results, I am quite pleased with the outcome of my painting project.
The paint itself is of high quality, providing excellent coverage in a reasonable number of coats, while touch-ups, when necessary, are a breeze.
Considering its commitment to sustainability and environmental responsibility, Lick Paint has truly set itself apart in the market. I would definitely recommend giving Lick Paint a try for your next project.
Not only will you be investing in a reliable product but also supporting a company that values eco-consciousness and customer satisfaction.