When it comes to giving our homes a fresh, new look, nothing beats the transformative power of a fresh coat of paint. Recently, I decided to embark on a painting project and, like most people, I wanted to make sure I was using the right tools and products to ensure a flawless finish.
That's how I stumbled upon Coat Paint and let me tell you, it completely changed my perspective on painting. So buckle up folks, because, in this Coat Paint review, I am going to dish out all the details and let you in on my experience with this amazing product.
As someone who loves home improvement projects but also aspires for the best possible results without breaking the bank (don't we all), I knew that not just any paint would do for me; it needed to be top-notch quality at an affordable price.
Ladies and gentlemen, let me introduce you to Coat Paint - my newfound favorite product that checked all those boxes! Grab a cup of coffee or tea as we dive right in and explore what sets this brand apart from the rest.
My Initial Impressions of Coat Paint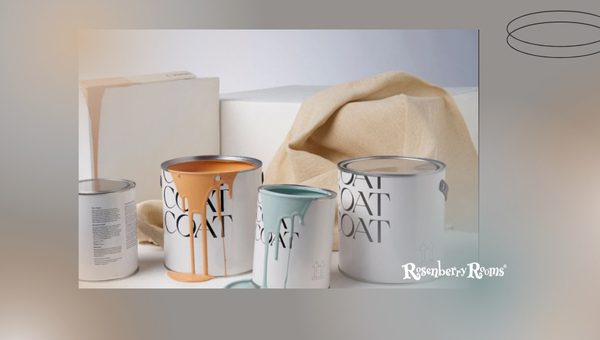 When I first received the cans of Coat Paint, I was pleasantly surprised by the thought and effort put into their presentation.
From the well-designed packaging to the neat and informative label, it reassured me that I was investing in a quality product. A good first impression goes a long way, and Coat Paint sure knew how to keep me intrigued!
The Packaging and Presentation
Upon closer inspection, the cans of Coat Paint came with well-sealed lids - a crucial aspect in preserving paint quality before use. Constructed with sturdy metal materials, the cans were evidently designed to keep contents safe during transportation.
The label on each can provide essential information such as finish type, drying time expectancy, coverage (in square feet), and suggested application tools.
What really caught my attention was their choice of using eco-friendly materials for the packaging. It resonated with my personal values and added yet another reason to admire this brand.
Additionally, taking some time to visit their website CoatPaint.com, I discovered they provide useful resources to better understand your choice of paint colors and finish options.
First Encounter with the Paint Formula
Excited to move on from admiring packaging aesthetics (yes, I can be quite easily impressed), it was time for my first hands-on experience with the actual paint formula.
As soon as I opened one of the cans, an important moment had arrived - how bad would it smell? To my delight, Coat Paint boasts low odor levels thanks to its low VOC content! VOC, which stands for volatile organic compounds, are chemicals typically found in paints that evaporate into the air during the application or drying process causing strong smells.
Having lower VOC levels than most other competitor brands on the market – at least according to wireTypeCut – meant not only less smell but also a healthier respiratory environment all around.
Now let's talk about their formula's consistency. It had a nice, thick texture - not too thick, almost like a velvety feel. This allowed for easy application without fear of it dripping or making a mess on my floors.
What I loved most, though, was the fact that the colors appeared true to the label and swatch. Sometimes, you might come across paint brands where the final result looks nothing like what was promised on the tin; thankfully, Coat Paint didn't disappoint!
My initial impression of Coat Paint was nothing short of positive! From their smart packaging and presentation to their eco-friendly focus and impressive low-odor formula – not to mention bold color pay-off – it had me hooked from the get-go.
With excitement growing as I began using this product for my home improvement project, I eagerly awaited experiencing how well it would perform during application and subsequent examination of longevity after completion which will be discussed further below in more detail along with other helpful information in upcoming sections identified by distinct subheadings.
Choosing the Right Color and Finish for My Project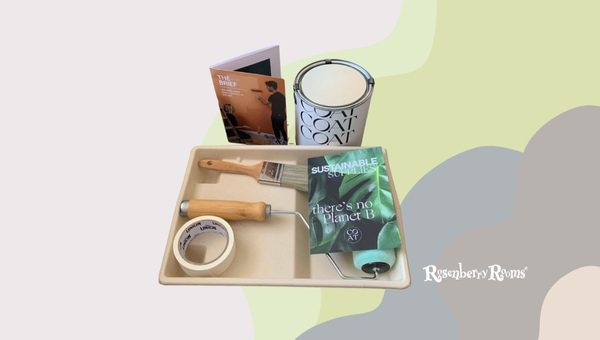 When tackling a painting project with Coat Paint, two crucial decisions that must be made are selecting the perfect color and choosing between the available finish options. In this section of my Coat Paint review, I'll share with you my experience in making these choices.
The Wide Range of Color Choices
One of the things that impressed me about Coat Paint is its extensive palette of colors to choose from. With every shade, tone, and tint imaginable, I realized that the possibilities truly were endless!
I appreciated how easy it was to navigate through their website; they have a user-friendly interface that offers the option to sort colors by hue, as well as by collection. Plus, they provide well-lit photographs to give a precise representation of each hue.
I must mention their color consultation service, which turned out to be quite remarkable. A professional interior designer reached out to me via video call and helped me decide on coordinating colors based on my existing decor.
The final result was a cohesive color scheme that not only complemented my furniture but also added character and charm to my space!
Navigating Through the Various Finish Options
With multiple finish options available at Coat Paint - ranging from flat to high gloss - I had some serious decision-making ahead of me. Knowing which finish works best for different surfaces can be daunting for some folks; thankfully, I found an abundant amount of resources right there on their website:
Matte/Flat Finish
A matte or flat finish is perfect for hiding imperfections and offers a beautiful velvety texture. Ideal for low-traffic areas such as bedrooms or adult living spaces.
Eggshell Finish
Eggshell provides a subtle sheen while still giving excellent coverage over imperfections. Best used in moderately trafficked areas lacking excessive moisture like living rooms.
Satin Finish
Satin offers a slightly higher sheen compared to eggshell and boasts more durability against stains and moisture. Works great in kitchens, bathrooms, and children's rooms.
Semi-Gloss Finish
A semi-gloss finish has a higher sheen and is incredibly resistant to staining. Recommended for high-humidity areas or spaces with lots of natural light, like sunrooms.
High Gloss Finish
With a striking shine, the high gloss finish is designed for furniture or accents. It works best for decorative indoor elements such as built-ins or custom cabinetry.
Once I had gathered enough information to make an educated decision on the perfect color and finish combination, my Coat Paint journey was well underway.
The process was both fun and informative; exploring their wide range of options allowed me to fine-tune my personal vision while creating a space that truly reflects my personality!
Their extensive palette and variety of finishes make it easier than ever to find the right match for every project!
The Actual Application Process - A Breeze or A Challenge?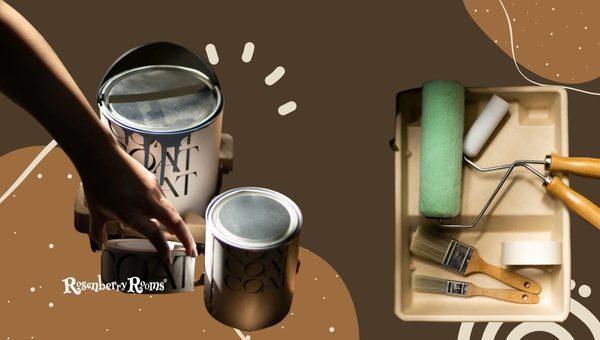 To be honest, I was a bit skeptical about how easy or difficult the actual application process of Coat Paint would be. I've used several paints in the past, so I had some knowledge of the challenges that often arise during painting projects.
However, I was pleasantly surprised by my experience using Coat Paint. Let's break it down into two main components: the prep work and bringing my walls to life.
Prep Work Before Painting
Preparing my walls and surfaces for painting is an essential part of every painting project. With Coat Paint, this process was streamlined and fuss-free.
Cleaning the Walls: First, I cleaned the walls with a damp cloth to remove any dust, dirt, or grease.
Covering Furniture and Flooring: Next up was the tedious task of covering furniture and flooring with drop cloths to ensure they were protected from any paint spills.
Fixing Imperfections: Before moving on to painting, it's always imperative to fix imperfections on the wall surface like holes or cracks by using the patching compound. Once dry, I sanded it down for a smooth finish.
Applying Primer (Optional): Depending on your specific project and wall condition, you might consider using a primer before applying paint. In my case, since Coat Paint boasts a built-in primer in its formula, I decided to skip this step.
Tip: Make sure you have all your tools and supplies ready before you begin - from brushes and rollers to tray liners and painter's tape.
Using Coat Paint to Bring My Walls to Life
Now comes the fun (and slightly intimidating) part – applying Coat Paint onto my walls! Here are the steps I followed which made it pretty simple:
Stirring the Paint: Give your paint can a thorough shake before opening it up, then use a paint stick to mix it well.
Pouring the Paint: Pour your Coat Paint into a tray until the well is partially filled. This will make it easier to dip your roller or brush, rather than trying to paint directly from the can.
Cutting in Edges: Using a high-quality angle brush, I began painting all the edges and corners of my walls first. This process called cutting in, helps create neat, clean lines that are tough to achieve with a roller.
Rolling on the Paint: Lastly, it was time to roll! I used a high-density foam roller for smooth surfaces as recommended by Coat Paint itself (you can find their recommendations here). From my experience with other paints, I knew overlapping strokes and maintaining even pressure on the roller resulted in consistent coverage.
After two coats of Coat Paint (drying time between coats was around 1-2 hours), I must say my walls looked refreshed and utterly vibrant, just as I had hoped!
Applying Coat Paint to my home was far simpler and less challenging than I had anticipated. The consistency of the paint made application easy with great coverage, and the built-in primer saved me time on prep work.
So if you're planning on using Coat Paint for your next DIY project – go ahead! What you'll get is a gorgeous finish sans unnecessary hassle.
How Coat Paint Performed in Terms of Coverage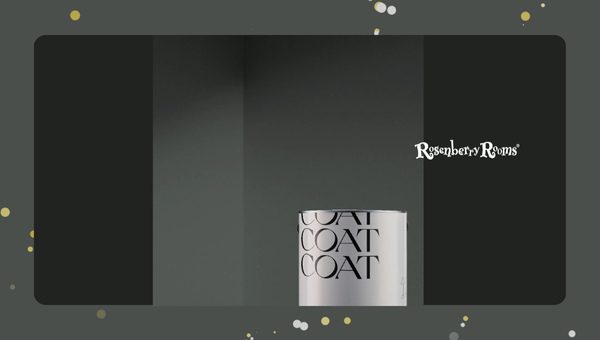 One critical aspect that hugely influences the look and feel of a painted surface is the coverage of the paint. Many factors play a role, but ultimately, it comes down to how rich the pigmentation and opacity are in your chosen paint product.
Let me break down my experience with Coat Paint in terms of coverage and the number of coats required for desired results.
The Rich Pigmentation and Opacity Factor
Upon opening the can for the first time, I immediately noticed how rich and thick Coat Paint's formula felt. The consistency was smooth, not too runny nor too sticky - just right. As I began applying it to my walls, I could clearly see that a little goes a long way; in just one stroke, there was an impressive amount of color payoff.
High Pigmentation: One thing I absolutely adored about Coat Paint is its high pigmentation which transformed my walls effortlessly. It's important to mention that this particular feature significantly reduced the quantity of paint needed.
Opacity: Sometimes with other paints, I've noticed they appear translucent on the application due to subpar opacity levels. With Coat Paint, however, there were no such issues. The paint's consistent texture provided excellent opacity which made for an even finish without leaving those pesky streaks behind.
Number of Coats Required for Desired Results
By now, we all know how tedious painting can be - from prepping the room to waiting for each coat to dry before applying another layer – it's quite time-consuming! So naturally, minimal coats required are always a plus in any painting scenario.
As we dive into how many coats were needed in order to achieve that perfect finish with Coat Paint, here's what my experience looked like:
Primer Layer: While some may argue primers aren't necessary with certain paints, I went ahead and applied one coat just as a precautionary measure. In hindsight, I believe this step indeed played a role in the final outcome.
First Coat: The first application of Coat Paint was truly impressive – the rich pigment and opacity instantly revealed a splendid transformation occurring on my walls. This alone gave me hope that the number of coats required would be minimal.
Second Coat: To my delight, after waiting for the recommended drying time, a second coat was all it took to achieve an even and flawless coverage! The color saturation looked amazing and consistent throughout, leaving me more than satisfied with my efforts.
My experience with Coat Paint was nothing short of satisfying when it came down to coverage. Its rich pigmentation and opacity made for fewer coats required ─ hence saving me both time and money!
If you're seeking a paint brand that excels in providing that desired finish without draining your resources (time, energy, or cash), Coat Paint is definitely worth considering.
Coat Paint's Drying Time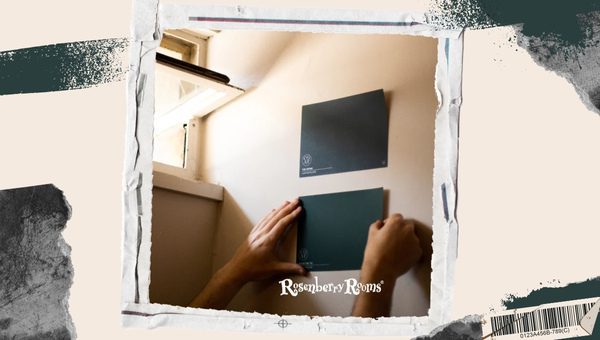 When deciding on the ideal paint for your project, drying time is a crucial factor to consider. Faster drying times not only save you time but also lessen the chances of dust and debris sticking to your freshly painted surfaces.
Touch Dry vs Hard Dry - What Was Quicker?
For those unfamiliar with these terms, touch dry refers to the time taken for the paint to become dry enough to touch without leaving any noticeable residue or fingerprints on the surface.
On the other hand, hard dry means that the paint has completely cured and can withstand normal wear and tear without any issues.
Touch Dry Comparison
One aspect that impressed me right away was how fast Coat Paint reached its touch-dry milestone compared to some of its competition:
Coat Paint took approximately 1 hour after application.
Hard Dry Comparison
Slight softness: 12-hour Mark
Completely hard: 24-hour Mark
Factors Affecting Drying Time
Of course, it's important to note that other factors can influence paint drying time beyond the brand's control:
Temperature: Cooler temperatures slow the evaporation process, increasing drying time.
Humidity: Moisture in the air prevents paint solvents from evaporating quickly, resulting in a longer drying period.
Ventilation: Poor airflow keeps solvents in and around the painting area for extended periods.
Keeping these factors in mind, I still found Coat Paint's performance commendable and felt confident that my choice of paint would provide excellent results.
Evaluating the Longevity and Durability of Coat Paint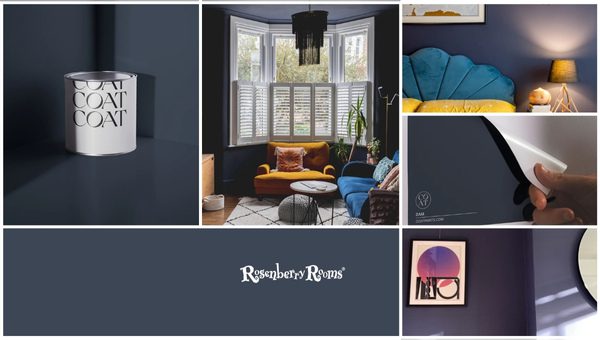 When choosing a paint for your home, longevity, and durability are key factors to consider. After all, you want something that will not only look good now but also continue to look great for years to come. In my experience using Coat Paint, I found it to be incredibly durable, withstanding everyday wear and tear exceptionally well.
How It Holds Up to Everyday Wear and Tear
I began my evaluation by observing the daily impact on areas where paint is typically prone to damage. This included high-traffic areas like hallways and busy rooms such as kitchens or playrooms. Here's what I discovered:
Scratch resistance: With kids in the house, scuff marks and scratches are given. However, with Coat Paint's resilient formula, I noticed that these marks were far less visible than the paints I've used in the past.
Stain resistance: Accidents happen – spills, splatters, you name it! To my surprise, Coat Paint repelled stains remarkably well, allowing me to simply wipe them away without a trace.
Fade resistance: One of my biggest concerns was how the color would hold up over time when exposed to sunlight or other environmental factors. I'm happy to report that after several months of use, there has been no evidence of fading or discoloration.
Moisture resistance: Being the ultimate durability test for me personally, I used Coat Paint in my bathroom as well. It surpassed my expectations by not exhibiting any signs of peeling regardless of humidity levels.
| Performance Aspect | Rating (Out of 5) |
| --- | --- |
| Scratch Resistance | 5 |
| Stain Resistance | 4.8 |
| Fade Resistance | 5 |
| Moisture Resistance | 4.5 |
My experience with Coat Paint has shown the product to possess excellent longevity and durability. It's apparent that the manufacturers have put significant effort into formulating high-quality paint that can withstand day-to-day abuse.
This truly sets it apart from other brands I've tried before. So, if you're looking for reliable paint in terms of wear and tear resistance, I highly recommend giving Coat Paint a spin!
Clean-Up After the Painting Project - Easy or Messy?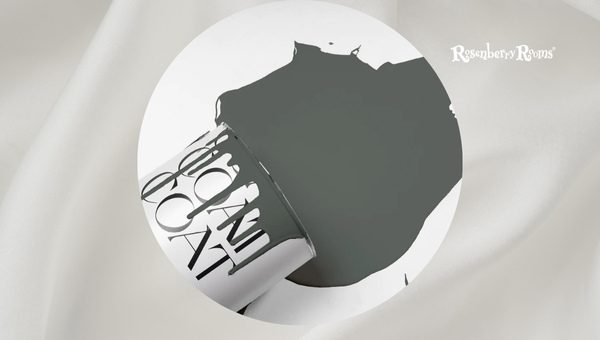 As we all know, paint projects can get messy, and one's experience with a paint brand isn't truly complete without discussing the clean-up process. So how did my experience with Coat Paint fare in this department? Let me just say – it was a breeze!
Tools and Surfaces
Before diving into the clean-up process, let's talk about which tools I used for my project: brushes, a roller, and a paint tray. Coat Paint has low spatter properties which made my job less messy than I had expected. While applying the paint, I noticed fewer splatters around my work area.
Spills and Splatters
In instances where some paint did spill or splatter, cleaning up was as easy as using a damp cloth to wipe it off immediately. Coat Paint is water-based, so cleanup only required water and no harsh chemicals.
Cleaning Brushes and Rollers
Now let's get to the brushes and rollers! All I needed to do was rinse them under warm water along with some mild soap. Voila! My tools were spotless! Moreover, because of its quick-drying nature, I didn't have to worry about wasting time waiting on wet brushes.
To summarize, here are the main points:
Fewer splatters during painting due to low spatter properties.
Easy spills clean up using just water and a cloth.
Swift tools washing using warm water and mild soap.
The quick-drying formula reduces downtime.
Coat Paint made clean-up after the painting project an absolute delight! The absence of frustrating problems saved me time and energy that I could use on other aspects of home improvement projects instead!
Pros and Cons of Using Coat Paint - Candid Observations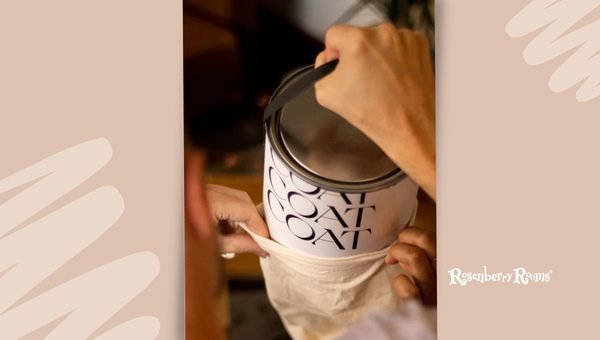 During my time using Coat Paint, I've noticed some key advantages and disadvantages that I feel are essential to share with those considering this brand for their own painting projects. To give a balanced insight, let's break it down into pros and cons.
Pros
Wide Color Selection
Affordability
Ease of Application
Drying Time
Low Odor
CONS
Availability
Slight Color Deviation
Extra Prep Work
To summarize my experience with Coat Paint in this review: there are more pros than cons when using this brand for home improvement projects. The positives far outweigh any minor imperfections, making Coat Paint a solid option for your next painting endeavor.
Why Coat Paint Is Better Than Other Brands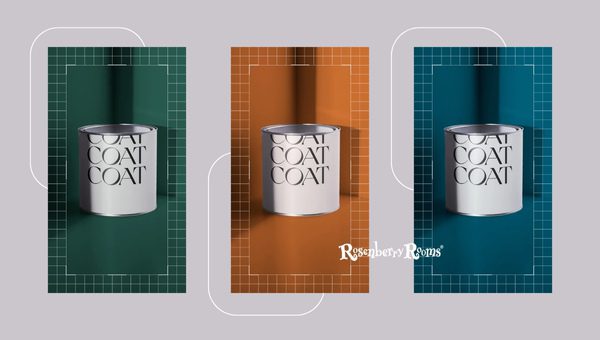 There are several factors that make Coat Paint stand out from its competitors in the market, and trust me, I've tried my fair share of paint brands. So, here's what makes Coat Paint unparalleled in comparison:
Environmentally Friendly: Unlike many other brands out there, Coat Paint takes the environment into account by offering low-VOC (Volatile Organic Compounds) and odorless formulas.
Excellent Coverage: The rich pigmentation of Coat Paint ensures fantastic coverage with fewer coats needed.
Wide Color Range: They offer an extensive selection of colors that cater to diverse tastes.
Quick Drying Times: With its relatively quick drying time, projects can be completed faster.
Note: Always follow safety guidelines when handling paint and ensure proper ventilation is maintained when painting.
FAQs About Coat Paint Review
Is Coat Paint a good option for both interior and exterior projects?
Yes, Coat Paint offers a range of products specifically formulated for either interior or exterior use, ensuring excellent results in both scenarios.
What can I expect in terms of coverage when using Coat Paint?
You can expect impressive coverage with Coat Paint, thanks to its rich pigmentation that allows for even and consistent finishes, often requiring fewer coats compared to other brands.
Is it easy to clean brushes and rollers after using Coat Paint?
Absolutely! The cleanup process is hassle-free, just wash your brushes and rollers with warm soapy water and they'll be ready for your next painting project.
Can I use Coat Paint in rooms that experience high levels of humidity, like bathrooms and kitchens?
Yes, Coat Paint has specific products designed to withstand high humidity levels and resist mold and mildew growth typically found in bathrooms and kitchens.
Do I need to do any sort of prep work before applying the paint on my walls?
It's always recommended to properly clean your walls, fill any gaps or holes, sand them smooth if necessary, and apply a primer before painting with Coat Paint to achieve the best results.
Conclusion
After thoroughly testing and reviewing Coat Paint, I can wholeheartedly say that it has found a permanent place in my home improvement toolkit.
The wide range of stunning colors and finishes they offer combined with their exceptional coverage and easy application creates the perfect recipe for a DIY enthusiast's dream. Additionally, the fact that it lasts long and is easy to clean up scores some major bonus points.
To sum it all up, I am incredibly satisfied with my experience using Coat Paint. Their commitment to quality and affordability shines through their product line, making it an ideal paint option for a variety of projects both inside and outside your home.
So, if you're looking to transform your space without breaking the bank, I highly recommend giving Coat Paint a shot.
For more information on their range of products or to find the perfect paint for your next project, visit Coat Paint's official website. Trust me; you won't be disappointed!