Finding the perfect shade of paint for your interior can be daunting. With so many options available, choosing the right one that complements your decor and suits your style can seem overwhelming.
However, you cannot go wrong with gray regarding sophisticated, versatile hues with a modern appeal.
Today, I would like to share some of the best Behr Light Gray paint colors that might just be what you're looking for to give any space in your home a fresh new look.
Imagine blanketing your room in a tranquil sky-gray hue or perhaps something slightly darker, like sleek steel gray.
There's also an array of mid-tone grays that can deliver an immediate statement of elegance and sophistication.
Whether setting out to paint an entire room or just seeking a fresh color for an accent wall, these Behr light gray paint colors are worth considering.
True Behr Light Gray Color
With warm undertones, the True Behr Light Gray is one of the most preferred gray paint colors because of its versatility.
It offers a neutral tone that combines the simplicity of white with the complexity of black to create a serene backdrop for any interior. It strikes an excellent balance between light and dark tones, making its versatility unmatched.
This shade has the remarkable ability to blend seamlessly with both warm and cool color schemes. Its calming effect makes it perfect for bedrooms, while its sophistication works well in living rooms or offices. This hue shines even brighter with bold or bright colors, creating perfect harmony.
Unsurprisingly, Behr's True Light Gray has remained popular among home decor enthusiasts and design professionals.
Its cozy and classy appeal makes it an ideal option for nearly everything - from full room coverage to highlighting architectural features in your home.
Exploring The Undertone
Understanding undertones, the subtle color beneath the "main" color, is crucial when choosing a light gray paint.
When looking at a Behr Light Gray paint sample, it may read more blue, green, or even purple, depending on its undertone. These undertones can significantly impact how your paint will look on your walls.
An easy way to observe this is by comparing the color to pure white. If the gray appears slightly bluish next to white, it has cool undertones. On the other hand, if it seems more beige or brownish, it has warm undertones.
Here's an important tip: Always look at your chosen shade under different lighting conditions at various times of the day before finalizing your choice.
The right gray with well-coordinated undertones can contribute significantly to achieving your ideal decor vision.
15 Best Behr Light Gray Paint Colors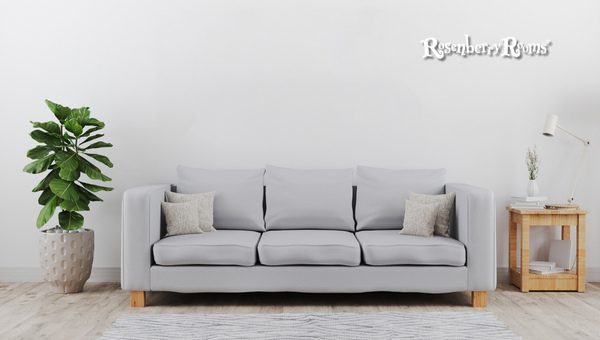 Discovering the perfect hue to match your interior isn't just about settling for the first gray you spot. Truly appreciating the beauty of this modern and chic color is about engaging with its spectrum and seeing which shade speaks to your sense of style. With that in mind, let's dive right into 15 of the best Behr Light Gray paint colors.
Behr Eon N370-2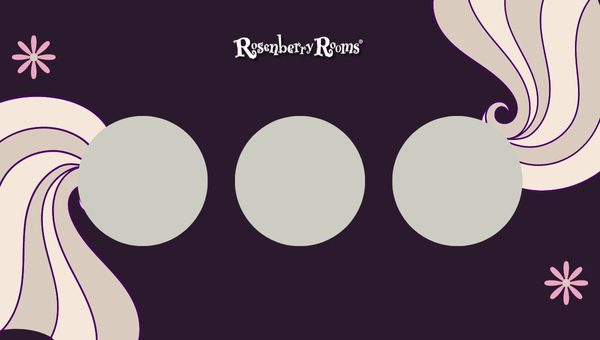 With a name that relates to everlasting time, it comes as no surprise that Behr Eon N370-2 possesses an enduring appeal.
This light gray shade is timeless and tranquil, casting a refreshing calm over any space. From bedrooms to living rooms, this paint color proves its mettle in imbuing your spaces with a quiet elegance.
Subtle undertones: The slight green undertone of Eon offers an earthy yet airy feel, perfect for creating a natural and soothing environment.
Versatility: Eon coordinates beautifully with white trim and woodwork, and even stands well alongside other colors from the cool palette.
Harmony: It exudes an understated harmony when paired with lush houseplants or wooden furniture.
Lighting: Under natural light, it maintains its true color impeccably, displaying minimal color variation throughout the day.
Behr Sterling 780E-30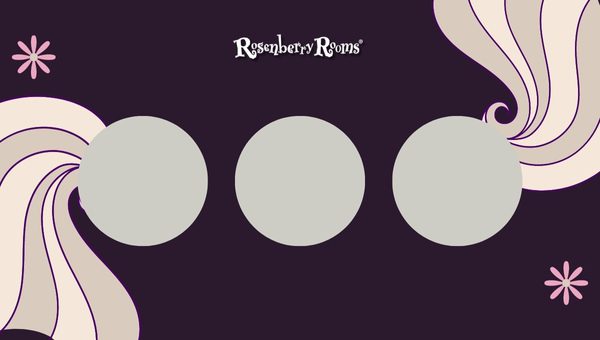 Behr Sterling 780E-30 seamlessly captures the ethereal charm of silver. Slightly darker when compared to some of the lighter grays in the palette, but not quite reaching mid-tone territory either; it straddles along the delicate balance between light and deep tones.
Depth & Character: Although it's on the lighter end of gray spectrum, Sterling possesses depth and character enough to be used as a striking feature wall or even main room color.
Cool undertones: With subtle blue undertones, this color brings a cool sophistication into any space without overwhelming it.
Pairings: Sterling pairs beautifully with crisp whites or deep navy blues for contrasting layers of depth.
Behr Silver City MQ2-59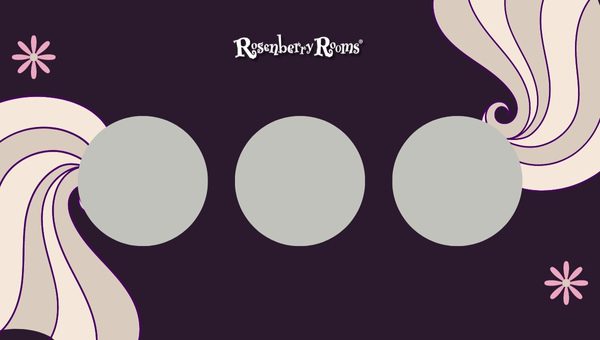 An embodiment of chic urban sophistication—Behr's Silver City MQ2-59 exudes a striking balance between industrial steeliness and finesse. This light gray hue is reminiscent of polished steel structures that adorn modern cityscapes.
Neutral Undertone: An absolute true gray neither leaning too warm nor too cool making it an ideal choice for any room in your home.
Industrial Aesthetic Apart from residential spaces, this color is also suitable for offices or commercial spaces aiming for a modern industrial aesthetic.
Flexible Combination Combine Silver City with pastel tones for soft playful interiors or with clean white accents for sharp, urban effect.
Whether you are looking for some subtle nuance or striking depth within your lighting space–these Behr Light Gray Paint colors offer remarkable choices.
Each unique in their rights yet all carrying that signature elegance we associate so well with the perfect shade of light gray.
Behr Misty Coast PPU25-13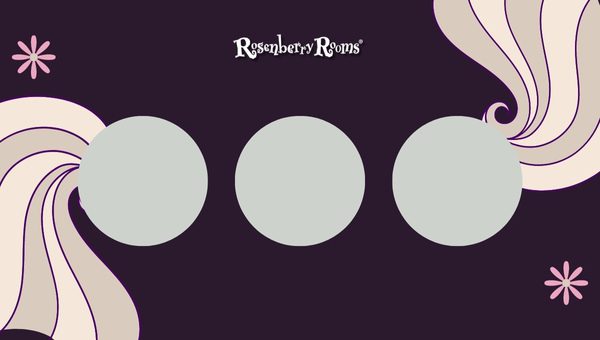 Behr Misty Coast PPU25-13 stands as a testimony to the serene, calming beauty that grays can encapsulate.
Its name perfectly suits the atmosphere it creates – mimicking the cool palette of a distant shoreline under a hazy morning sky, this particular gray transcends peace and tranquility.
Refreshing undertone: This light gray paint showcases a blue-green undertone, instilling refreshing vibes into any interior.
Light Retention: Due to its reflective qualities, Misty Coast maintains and enhances the natural light in space throughout the day.
Versatility: Whether you're aiming for a coastal theme or an urban minimalistic vibe, this shade blends well with both light and dark color schemes.
Pairing potential: Pair it with soft whites or pale blues for a breezy effect or use dark woods for contrast.
Durability: Behr paints are well-known for their resistance against stains and long-lasting finish.
Behr Silver Drop 790C-2
The ethereal quality of Behr Silver Drop 790C-2 moves beyond the ordinary. Portraying an impression of droplets glistening on silver leaves in early morning light, this gray offers an airiness that brings forth tranquility.
Warm undertone - This soft, light gray color has subtle, warm lavender undertones that make it unique in appearance and feel.
Versatility - Silver Drop is versatile enough to paint all types of rooms without any fear of color clash.
Excellent Coverage - With excellent coverage and hiding properties in fewer coats this makes painting job simpler and quicker.
Bold Combination - Mix it up with bold colors like navy or emerald green for visual interest.
Behr Dolphin Fin 790C-3
Behr Dolphin Fin 790C-3 gives off a soothing vibe reminiscent of amicable dolphins frolicking off into the sunset. For those seeking something between warm and cool - Dolphin Fin strikes the perfect balance.
Subtle undertone: The slight green-within-gray undertone ensures its adaptability with different decor styles-from modern minimalistic to vintage chic.
Neutrality: It creates an excellent neutral canvas which can be jazzed up with vibrant statement furniture pieces or artworks.
Versatility: Pale enough for full-room coverage yet distinct enough as an accent wall against darker tones such as charcoal or navy blue.
Behr Gratifying Gray DC-008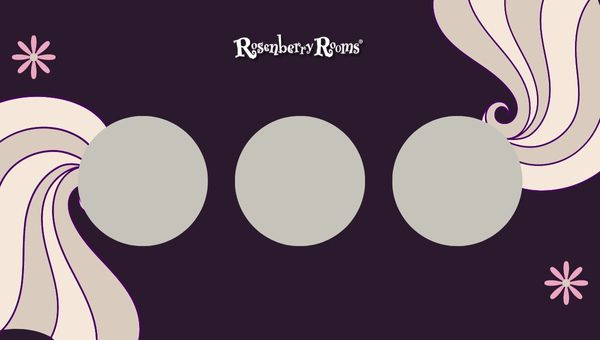 Introducing Behr Gratifying Gray DC-008 – a neat execution combining depth with subtlety. This shade is your treat if you are drawn towards mildly warmer grays!
Warm Undertones: A slightly rose-hued gray makes your room feel softer and more welcoming; perfect match if you favor pastels!
Coordinations: Gratifying Gray pairs exceptionally well with whites/beiges, delivering soft contrast areas around your house
Adaptive: Works spectacularly amidst various lighting situations while maintaining its beautiful tone consistently.
These details can help elevate your space while tailoring to your color preferences.
Behr Classic Silver PPU18-11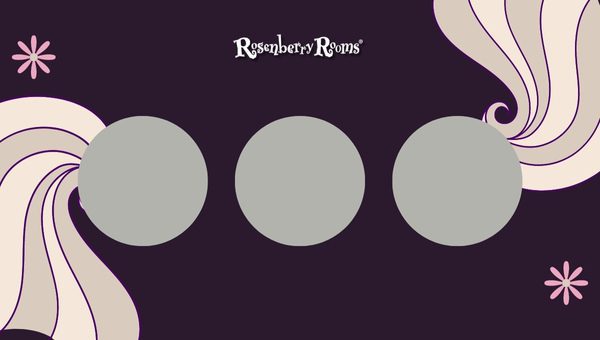 Behr Classic Silver PPU18-11 is another shade of gray that represents the perfect fusion of modernity mixed with timeless elegance.
It's a color that subtly commands attention without being too overpowering. This hue emits an aura of sophistication and tranquility, providing your rooms with a sense of calm and serenity.
Subtle Blue Undertones: The subtle blue undertones provide a calm, serene background, creating an atmosphere of relaxation and peace.
Versatile Appeal: Classic Silver is unique in its versatility - it can be paired with different styles of furniture from modern to traditional.
Works Well in Every Lighting: This paint color not just adapts to but shines in different lighting conditions.
Great for Large Spaces: Works particularly well in larger spaces where natural light can highlight its true character.
Behr White Metal N520-1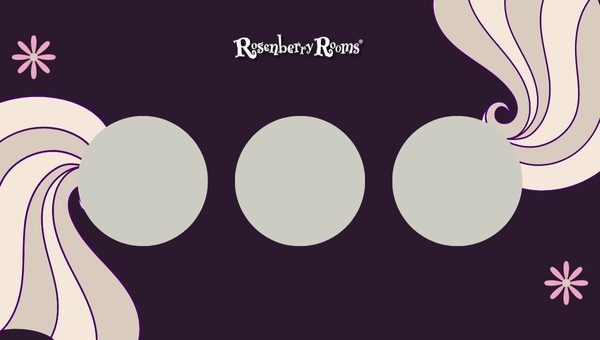 Introducing Behr White Metal N520-1, a shade that elegantly exhibits soft gray with hints of blue undertones. It is an ideal hue for achieving a refined minimalist aesthetic while lending your space an airy charm.
Minimally Modern: Perfect for anyone leaning towards minimalistic and contemporary themes.
Subtle Sophistication: Despite its lightness, there's still depth to the color which brings sophistication to any room.
Kitchens & Bathrooms: Its clean quality makes it popular for kitchens and bathrooms as it complements stainless steel appliances and fixtures.
Behr Flannel Gray N520-3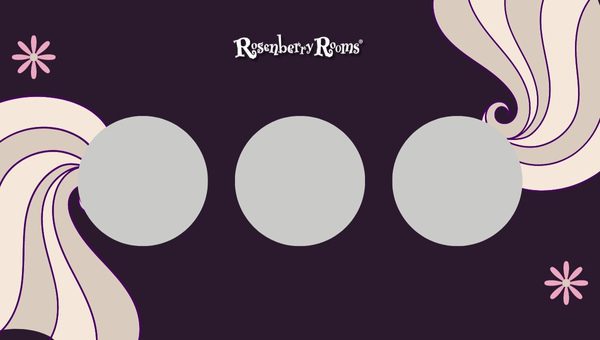 For fans of warmer grays, Behr Flannel Gray N520-3 could be just the answer. A rich mix bearing both warm and cool tones, this color provides any space with a cozy yet elegant ambiance.
Cozy & Warm: There's something undeniably cozy about flannels; this paint color evokes the same comfort for your interiors.
Subtle Green Undertone : The green undertone brings in the warmth while keeping the room feeling cool and collected.
Great Contrast : It pairs beautifully with rich, dark browns or crisp white accents for contrasting playfulness.
Behr French Silver PPU18-05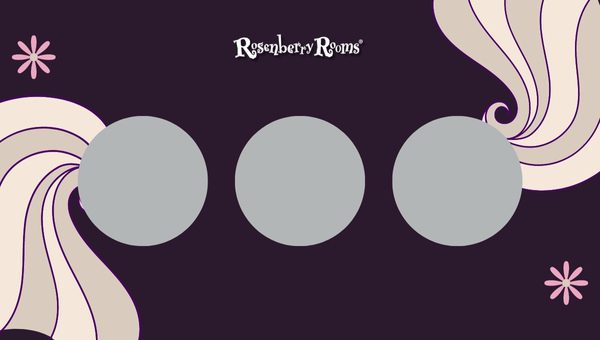 Behr French Silver PPU18-05. As one might gather from its name, this hue takes inspiration from France's sophisticated design culture—offering up a shade that resonates class while retaining a casual chic profile.
Perfect Balance: Straddling between cool and warm undertones—this paint strikes a balance hard to beat! It leans toward cooler shades but retains enough warmth to keep your spaces invitingly cozy.
Adaptable: Given its balanced undertone—this shade is highly adaptable! It complements most colors whether your accent shades are strong jewel tones or softer pastels.
Light Play: The way French silver interacts with light adds depth to your spaces—it tends to look slightly cooler in shaded areas adding subtle texture through aesthetically pleasing contrast!
The elegance enclosed within these cans of Behr Light gray paints can readily transform any living space into realms expressing understated opulence—and each doing so in their unique way!
Behr Silver Bullet N520-2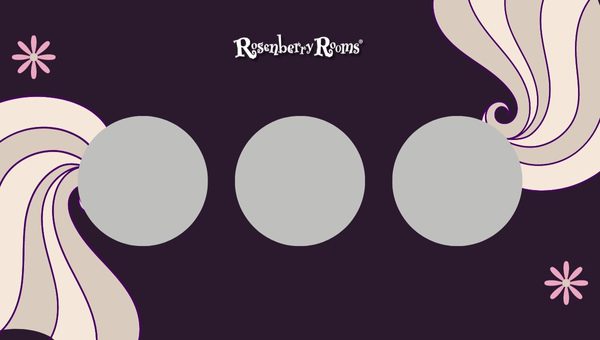 Behr's Silver Bullet, with code N520-2, is arguably one of the most elegant shades of light gray in their extensive repertoire.
Resiliently glamorous yet comfortably grounded, this fantastic hue carries a gracefulness similar to the quiet radiance of polished silver under soft candlelight.
Subtle Undertones: This subtle tone has cool undertones that bring an airy, spacious feel to your rooms. It's incredibly soothing and creates an instantly welcoming atmosphere.
Versatility: No matter your decor style—contemporary or traditional—Silver Bullet is easily adaptable. It allows your furniture and other accents to take the spotlight.
Balance: While Silver Bullet carries a distinct identity of its own, it's muted enough not to overpower other elements in your space.
Pairing: You can pair this paint color with rich hues like sapphire blue or emerald green for a royal touch. Alternatively, pair it with whites and creams for a clean, crisp finish.
Behr Natural Gray PPU18-10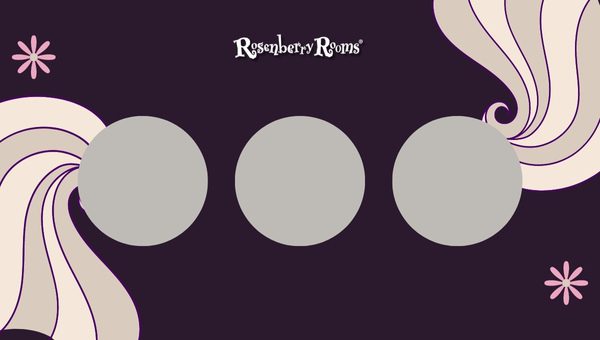 Next on our list is Behr Natural Gray with the PPU18-10 code, this serene shade reflects an organic simplicity that echoes the restful state of nature.
Warm Undertones: Sporting a warm undertone, Natural Gray carries an inviting charm suitable for living rooms or studies.
Complimenting Accents: It also compliments beautifully with natural wood accents or earthy color schemes.
Living Room Friendly: This versatile tone transitions seamlessly between light and dark lighting conditions—a feature greatly appreciated when using in living rooms where natural light fluctuates all day long.
Behr Chic Gray PPU26-10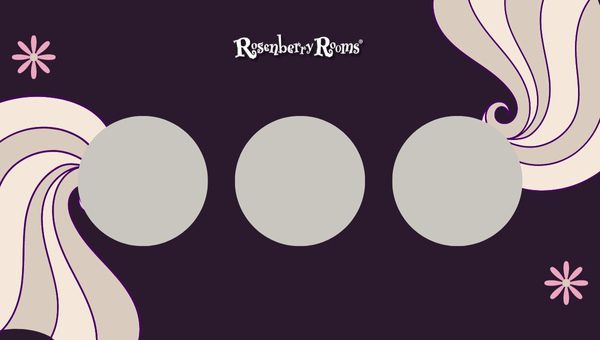 A nod towards the sophisticated elegance—Behr's Chic Gray (PPU26-10) captures all things chic in layering a nuance-infused solace over your spaces.
Cool & Calm: Chic Gray paints each room with cool tranquility, making it ideal for master bedrooms or bathrooms seeking peaceful moods.
Neutral Decor Compatibility Owing to its neutrality, you can match it effortlessly with white trim for a timeless appeal or even metallic accents for a modern edge.
Behr Platinum PPU26-11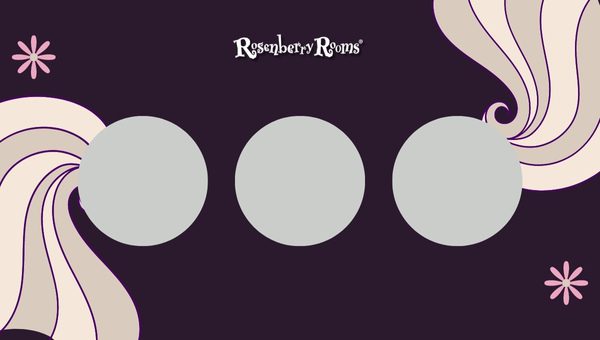 Effervescing a radiant allure akin to valuable platinum—Behr's Platinum (PPU26-11) endows your spaces with exclusive sophistication.
Quiet Opulence: Platinum captures quiet opulence in every brushstroke—an excellent choice for imparting elegance into any space you desire.
Strong Undertones: Despite falling under the 'light gray' umbrella, Platinum has strong undertones that command immediacy without intruding loudly on senses.
Positive Energy: Platinum introduces positive energy into any room while offering expected warmth during daylight hours.
FAQs About Best Behr Light Gray Paint Colors
What makes Behr Light Gray Paint colors a popular choice for homeowners?
Behr Light Gray Paint colors are popular due to their versatile and timeless appeal that blends seamlessly with various decor styles and color schemes.
Can I use Behr's Light Gray paints in any room?
Absolutely! The calming and sophisticated tones of Behr's light gray paints make them suitable for any room, from living rooms and bedrooms to offices and kitchens.
How do undertones affect the look of gray paint colors?
Undertones subtly influence how your paint will appear on your walls– they can make gray hues appear more warm, cool, or neutral depending on their shade.
Can Behr light gray paintwork with bright accent colors?
Yes, indeed! The versatile nature of Behr's light gray paints allows them to beautifully compliment a wide range of accent colors, from pastels to bold hues.
Can light conditions impact the appearance of my chosen Behr light gray paint?
Yes, they can. The same shade can exhibit shifts in depth under different lighting conditions. That's why observing your chosen color under various lights throughout the day is recommended before making a decision.
Conclusion
Behr Light Gray Paint colors offer a diverse palette replete with stunning shades that can bring sophistication and versatility to any room.
Each unique hue carries an underlying elegance, capable of transforming your living space while adapting splendidly to various decor styles and color schemes.
From neutral tones like Silver Bullet to deeper tones like Platinum, these paint colors cater to all tastes.
Whether you're looking for a calm serenity invoked by Eon or an exquisite finesse embodied in Chic Gray—there's a Behr light gray paint color ready to deliver your desired ambiance.
So next time you bring that paint palette out, remember the power held in the beautiful gray spectrum Behr offers. Remember, the beauty of your home lies in your hands, and all it could take is a splash of perfect gray.