A fresh coat of paint can breathe the spark of life into any room, but if there's one color that has my heart entirely, it's Sherwin Williams Pure White SW 7005.
There's a tranquil quality to it that is difficult to ignore. Over time, I have become increasingly drawn toward this shade of white. It's like an untold story whispering grandeur from every corner of the room.
Now, before you jump to conclusions and start thinking, "White is white, what's there to obsess over?" let me clarify – not all whites are created equal.
Just like its fellow colors on the spectrum, white, too, has countless shades and undertones. However, Sherwin-Williams Pure White stands out for its unique characteristics.
It's a blank canvas ready for any artistic endeavor, a soothing retreat for the eyes amidst the chaos of everyday hustle-bustle. In short, it's not just white -perfection embodied in paint form!
The Versatility of Sherwin Williams Pure White SW 7005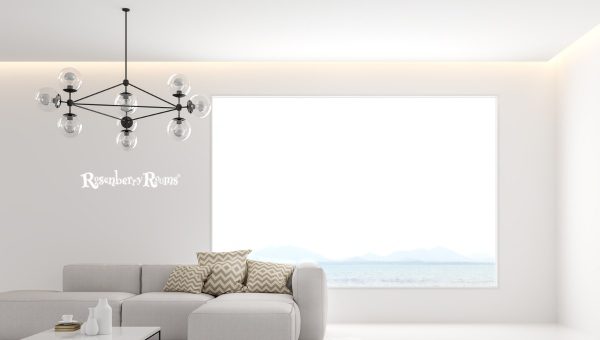 Sherwin Williams Pure White SW 7005's versatility is unprecedented. It helps to create a clean, airy look and feel in any room.
Whether you're leaning toward a minimalist decor creation or contemplating adding layers of complexity, this shade of white can hold its own beautifully.
Its grace comes from its pureness and simplicity - it can smoothly blend with almost any color and give a fresh, crisp finish.
Public spaces like living rooms and kitchens benefit substantially from this soothing shade due to its versatile nature. Similarly, Sherwin Williams Pure White doesn't fail to deliver in private areas like bedrooms or study rooms where one might want a calming ambiance.
Plus point – if you worry about the paint color limiting your options for interior decoration, you'll find that Pure White provides a beautiful blank canvas that allows for all sorts of aesthetics.
Sherwin Williams Pure White in Different Light Conditions
One highlight of SW 7005 is how it interacts with natural and artificial lighting. Daylight sees this shade giving off an elegant soft white ambiance while retaining the crispness of white under artificial lighting in the evening.
Morning Light: With breakfast-time sunlight streaming through the windows, subtle hints of grey undertones take center stage. It gives off a calming yet vibrant appeal that makes waking up easier.
Afternoon Light: As daylight grows brighter and more direct in the afternoon, Pure White turns into a slightly softer shade but still accurately represents white.
Evening Light: Under warm artificial lights in the evening, the white maintains steady without showing noticeable yellow or too many gray shadows, which is usually an issue with many whites today.
The reaction to different light conditions makes Pure White incredibly flexible, ensuring that no matter what time of day or what kind of lighting setup you have at home – this nifty shade carries itself beautifully!
Here's an insider tip: before committing your walls to Pure White completely, try out some sizeable test patches on various walls at home so you will see exactly how it looks under different angles of light throughout the day (It's always a significant step before applying paint!).
But trust me when I say - in most homes, I've seen sporting this adored hue - they love it!
Is Sherwin Williams Pure White a Warm or Cool Shade?
To appreciate the depth of Sherwin Williams Pure White, we first need to dig deeper into the world of color. We often hear the terms 'warm' and 'cool' regarding colors.
Warm shades usually have yellow, orange, or red undertones. On the other hand, cool shades have hints of blue, green, or purple mixed in.
But what about white? Which category does it fall into? Well, here's where things get interesting.
the Undertones of SW 7005
The undertone game plays a crucial role while dealing with whites and neutrals - more specifically for our star of the blog - Sherwin Williams Pure White. It straddles both sides and is a near-perfect balance between warm and cool.
Sherwin Williams describes their Pure White (SW 7005) as a 'White & Pastel'. However, don't let that trick you into thinking this is just another plain white.
When you carefully observe this shade under different lighting conditions, you can discern subtle undertones that lean towards gray – making it stray onto the more relaxed side ever so slightly.
Sherwin Williams introduced Pure White as part of its timeless Classic collection – fitting given its versatility to blend seamlessly into any decor style.
The following attributes define why Sherwin-Williams Pure White stands out:
LRV: This stands for Light Reflectance Value, which indicates how much light a paint shade reflects. For SW 7005, its LRV is 84 – relatively high on the scale – making it an excellent choice for brightening space.
RGB values: RGB refers to Red-Green-Blue percentages representing different color intensities in painting. Looking at these numbers helps us understand how different hues have been mixed to arrive at this particular shade.
Chroma Value: A high value indicates brightness, while low chroma denotes subtleness.
Don't rule out Pure White SW7005 based on its 'coolness' alone! This delicate dance between warm and cool gave this shade its truly 'pure' nature, which can make your home dazzle with grace.
Which Colors Are Best For Trim With Pure White?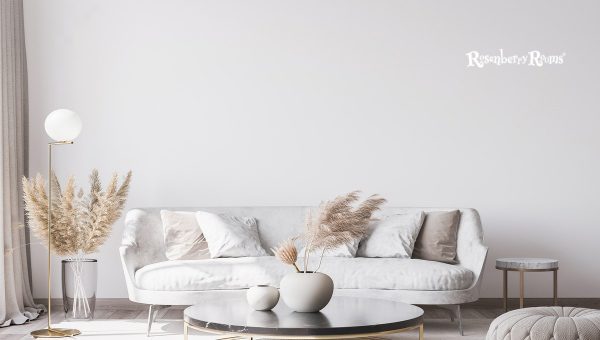 Selecting the perfect trim color to pair with Sherwin Williams Pure White SW 7005 is just as crucial as choosing the wall color.
Trims are like picture frames - they create depth and can significantly enhance the room's overall aesthetic. While Pure White is highly adaptable and pairs wonderfully with most shades, few notable standouts exist.
Go-To Colors for Trim
Here are some top picks for trim colors:
Extra White (SW 7006): This shade of white has cool undertones compared to its "pure" sibling but makes for a beautifully crisp contrast with Pure White.
Tricorn Black (SW 6258): If you're up for a bold, dramatic look, Tricorn Black creates an incredible contrast to Pure White walls.
Dovetail (SW 7018): For a more soft and subtle touch, a warm gray shade can add just the right amount of sophistication.
If you're still unsure what color would be best for your trim with Pure White SW 7005 walls, remember this simple rule:
For spacious rooms with plenty of natural light, darker trims work wonders. On the other hand, lighter trims are perfect when the goal is to create an illusion of space in smaller rooms.
Ultimately though, it boils down to personal style and preference. Whether you pick from these suggested colors or diverge and pen your design story - Sherwin Williams Pure White walls serve as an ideal backdrop.
Where Can We Use SW Pure White?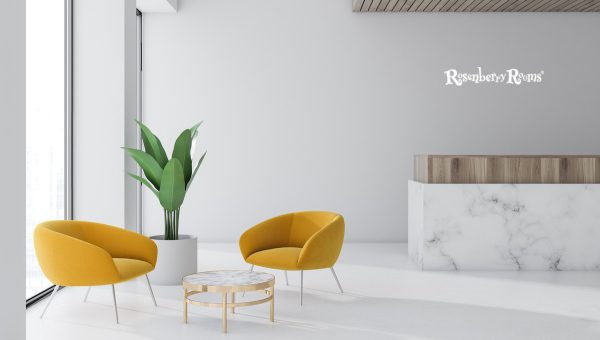 SW Pure White is not just a versatile shade of white but an elegant, neutral backdrop for any space.
Whether you're contemplating jazzing up your living room, giving your bedroom a peaceful revamp, or deliberating the perfect canvas for your kitchen, this shade will never impress.
Living Room
The living room is the heart of any home; we spend most of our time entertaining guests or engrossing ourselves in a favorite novel. The living area should mirror calm and serenity while maintaining its vitality.
When used in a living room, Sherwin-Williams Pure White SW 7005 can create an inviting space characterized by simplicity.
Suppose you have furniture and décor items that are vibrant or dynamic in color. In that case, Pure White provides a subtle backdrop that allows these elements to take center stage.
Back up your white walls with warming elements such as wooden textures, earthy décor items, plush throws, and art pieces with sweeping curves to keep things interesting. You can get inspiration to jazz up your white-walled living room here.
Bedroom
Moving on to the bedroom, a place of tranquility and rest, where we retire after long, arduous days - Nothing soothes better than feeling warmth amidst whites and neutrals.
When used in bedrooms, Sherwin-Williams Pure White enhances the soothing effect by creating an ambiance of serenity. It's linearly pure and visually mild, with no harsh undertones disturbing the tranquility.
Pair it with delicate textiles like subtle pastel pillow covers, bed linens with soft hues, whimsical wall art, or black-and-white photography to balance out the starkness of the whiteness and add visual interest—a gentle yet noticeable contrast works excellently here.
Kitchen
Many people go for wood-tone cabinets because they create a "warm vibe," but I find wood tones against Pure White delightful!
White kitchens have been trending for the charm of spaciousness they bring along. A kitchen painted in Sherwin-Williams Pure White creates an impression of cleanliness and amplifies light making the space appear larger than it is.
If you enjoy contrasts – consider installing darker hardware onto your white cabinets. Chunky black knobs or pulls might do wonders!
For countertops, granite quartz marble, or even wooden ones could complement beautifully depending on how contrasting traditional chic or modern vibe you want to achieve.
So whether it's romantic boho-chic vibes you're aiming at for your bedroom pondering transitional style for your living hub hinting traditional elegance in a heart-your-home-like grand kitchen Sherwin-Williams Pure White undoubtedly makes a top-notch choice.
Bathroom
The beauty of Sherwin Williams Pure White SW 7005 is its unmatched adaptability, making it a perfect choice for bathrooms.
Its high Light Reflectance Value (LRV) of 84 bounces off the natural light entering the room, creating a bright and airy space to start your day on the right note.
Why Choose Pure White for Bathrooms?
Brightness: With its high LRV, SW 7005 brightens space without sacrificing subtlety.
Flexibility: It goes perfectly with various color schemes, textures, and materials often found in bathrooms.
Timelessness: Unlike trendy colors that might go out of fashion in a few years, the appeal of pure white truly stands the test of time.
Tip: Enhance your bathroom by pairing Pure White walls with brass or matte black fixtures.
Office
In our workspace environment, where new ideas are born and decisions are made daily, colors play a significant role.
The neutrality of Pure White creates a calm atmosphere conducive to clear thinking and enhanced focus.
Pure White - The Smart Choice for Offices
Minimalism: Embrace minimalism by choosing pure white, which aligns well with clean lines and uncluttered spaces.
Versatility: Pure White integrates seamlessly, whether industrial chic or contemporary, regardless of your office decor style.
Spaciousness: Given its high LRV value, Pure White can make smaller workspaces appear larger than they are.
However, remember to balance this all-white setup with colored accents like deep blue bookcases or rich green plants, providing visual breaks without unsettling the tranquility that SW 7005 offers.
Hallway
Your hallway is often seen as an introduction to what lies beyond – your living room or your chambers. Help create a perfect impression by choosing Sherwin Williams Pure White, encapsulating elegance and charm in one sweep.
Accentuating Hallways with SW 7005
Consistency: Painting hallways in Pure White helps maintain fluidity throughout multiple rooms
Visibility: In generally low-lit spaces like hallways, higher LRV helps reflect any available light
Accent Wall Creation: You can enrich visuals by using accent colors on one wall while keeping the other walls bathed in pure white.
When working with Sherwin-Williams' Pure White (SW7005), remember – it's versatile enough to align well with nearly every undertone palette you have at home!
What Is The LRV Of SW Pure White
The Light Reflectance Value (LRV) is a crucial aspect of paint colors that tells us how much light a color reflects or absorbs.
It ranges from 0% (absorbing all light, typically in black) to 100% (reflecting all light, traditionally white). Understanding LRV helps you choose colors that enhance natural lighting and pair harmoniously with your home's aesthetics.
Sherwin-Williams Pure White SW 7005 boasts an incredible LRV of 84. This high value indicates that it reflects a significant amount of light into the room, making the space appear more ventilated and larger.
In terms of practical application:
High LRV: These colors are excellent choices for rooms without much natural light or smaller rooms to help them appear brighter and more spacious.
Intermediate to Low LRV: These colors work well in larger rooms or areas receiving substantial sunlight, helping them feel cozier and intimate.
Here's how Sherwin-Williams Pure White's LRV can significantly impact your space:
Immaculate brightness- At an impressive 84%, Pure White is one of the brightest whites offered by Sherwin Williams, which permeates your space generously with comforting luminosity.
Flexibility in pairing- High-LRV shades like SW 7005 go quickly with almost any color palette due to their versatility.
Spacious Feel: Opting for a high-LRV color like Pure White can visually amplify spaces, perfect for cozy apartments or smaller rooms craving airy expansiveness.
It is incorporating Sherwin Williams SW 7005 in your home calls for a conscious decision. Draw from its generous LRV, match it rightly with other hues, and watch how beautifully it unfolds across your walls.
Pure White Is Good For Full House Color?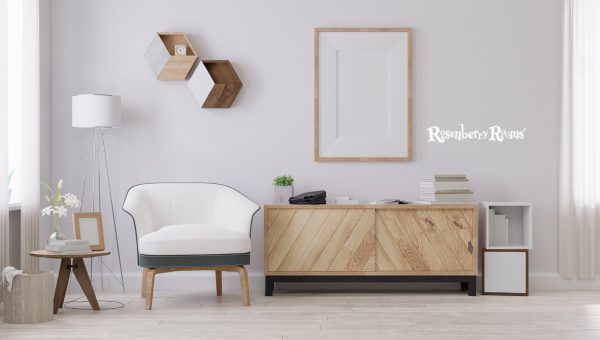 The color of our homes contributes significantly to their overall atmosphere and personality; therefore, choosing the right shade is crucial.
With Sherwin Williams Pure White SW 7005, you might wonder, "Is it a good choice for painting the entire house?" Here's what I've found:
5 Top reasons for painting your Whole house with Pure White:
Versatility: Pure White fits seamlessly with diverse tastes and styles. It goes well with contemporary, traditional, or even eclectic home decor.
Timeless Appeal: Trends come and go, but white never fades out of fashion! It offers a timeless appeal that matches almost any color palette.
More Prominent Appearance: Light tones like Pure White can give the illusion of more space, making rooms appear more extensive and open.
Provides a neutral backdrop: Pure White allows your furniture, artwork, and other decor pieces to shine! Why not let your style take center stage?
Harmony: Having the same color throughout creates a sense of unity and coherence.
Despite all these plus points, there may be reasons why you might hesitate to paint your entire house in Pure White.
3 Caution Points when considering Pure White for the whole house:
Maintenance: Light colors can sometimes show dirt and stains more easily than darker colors.
Absence of Warmth: White gives off a clean and crisp look, but it can feel stern or cold without complementary decor or contrasting elements.
Uniform Look: The beauty of having different colors in various rooms creates unique atmospheres for each space.
Whether you decide to go bold with vivid colors or stay subtle with serene whites like Sherwin Williams Pure White SW 7005, every decision should echo your personality while maintaining a harmonious vibe throughout your dwelling.
Exploring Sherwin-Williams Color Collections
When creating a harmonious color palette for your home, the Sherwin-Williams color collection certainly doesn't disappoint.
With a versatile range of colors and shades, pairing the Pure White SW 7005 with other tones can be an absolute joy.
How Does SW Pure White Complement Other Color Collections?
Pure White is like your basic little black dress; it pairs beautifully with almost anything without stealing the show.
Yet, its silencing effect directly impacts the overall aura of the space. Let's look at how SW Pure White plays along with various color collections:
Bold and Dramatic: Dark hues like navy, emerald-green, or charcoal-gray can be overpowering if not balanced properly. The Sherwin-Williams Pure White can effortlessly balance out these dramatic tones by providing a quiet retreat for the eyes amidst the vibrancy.
Pastel Pallet: Soft and muted shades carry an inherent grace that personifies subtlety. When paired, Pure white allows these light tones to shine while maintaining an airy and delightful ambiance.
Natural Hues: Natural hues like earthy browns or lush greens find a perfect back-drop in Sherwin-Williams Pure White, allowing their richness to resonate.
Whites and Off-whites Collection: Pairing different shades of whites and off-whites together can create a layered yet cohesive look that is elegant and soothing.
Now you might wonder how exactly we should pair different colors together. To make your paint selection task more manageable, Sherwin-Williams offers 'ColorSnap Visualizer,' an intelligent tool that helps you envision how other color inspirations will complement in real-time.
For instance, to find matching colors for Shirwin Williams Pure White SW 7005, simply enter the keyword "Pure white" in their search bar at Sherwin William ColorSnap.
In essence, whether you're leaning towards bold or soft touches of color or perhaps just varying shades of white, SW 7005 is here to help build upon that dream palette in your mind's eye!
So next time you're eager to embark on that paint project, remember Sherwin Williams "Pure White isn't just white…it's unique!"
Balancing Natural and Artificial Light with Pure White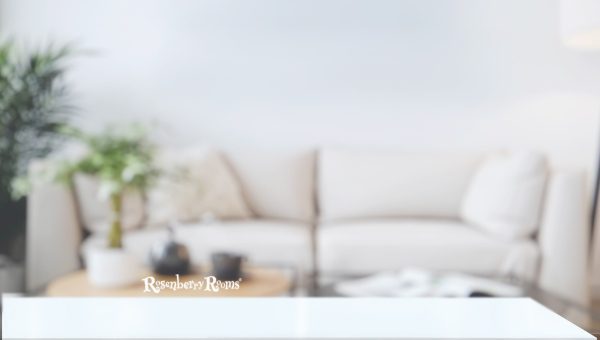 Often, the biggest hurdle while choosing a color is finding one that looks comforting and consistent in natural and artificial light. But, let me tell you, Sherwin Williams Pure White SW 7005 expertly bridges this gap.
Understanding Natural Light
During daylight hours, the luminous quality of SW 7005 reflects the natural light beautifully without distorting its true character.
Depending on where your window faces (north, south, east, or west), the shade can emit an ever-so-subtle warm or cool undertone while remaining strikingly balanced.
The color changes its palette with different times of the day, constantly giving you something to marvel over.
Perceiving Artificial Light
When dusk kicks in and your room switches to artificial lights; be it LED lights, fluorescent lights, or incandescent lamps; Pure white comes alive with a welcoming softness. It maintains its charm under warm-hued bulb lightings without turning stark or sterile.
To round things off aesthetically:
Wall sconces with warmer bulbs can imbue a comforting glow.
Uplighting can cast exciting shadow patterns across your walls.
Layered lighting design can add depth and intrigue.
The absolute beauty of Pure White lies in its flexibility - it allows you to experiment while offering a sense of calmness that few other shades can match.
Indeed, balancing natural and artificial light became more straightforward with Sherwin Williams Pure White SW 7005.
Pairing SW 7005 with Vivid and Subtle Tones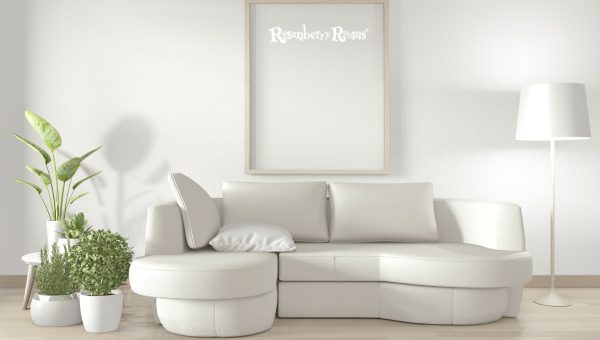 Shimmering spaces can be designed using Sherwin Williams Pure White SW 7005. The chameleon-like nature of this shade allows it to mesh seamlessly with an array of vibrant and muted hues. Here are a few pointers to consider:
With Vivid Tones
Pure White works harmoniously with bold, vibrant colors. It provides the perfect backdrop for rich shades like navy blue, burgundy, or emerald green pop-ups. Imagine a room with Deep Sea Dive (SW 6788) Walls paired with Pure White trims – isn't it captivating?
With Subtle Tones
In contrast, pairing SW 7005 with softer hues creates a serene atmosphere. Consider matching Pure White walls with Aloof Gray (SW 6197) or Sea Salt (SW 6204).
As an accent color in furniture or accessories, this color combination has an elegant simplicity that makes your rooms feel calming and inviting.
While Pure White, on its own, feels fresh and clean, when applied alongside other tones, it serves as the ideal balance, toning down loud colors while elevating more discreet ones.
So whether your style leans toward the bold and dramatic or shaded and subtle - SW Pure White offers countless possibilities for your interpretation of home!
Always test paint samples in your space, as lighting conditions can significantly affect the color's appearance.
FAQs About SW Pure White SW 7005
Is Sherwin Williams Pure White SW 7005 a warm or cool shade?
Sherwin Williams Pure White SW 7005 is a neutral white paint without strong undertones; it sits between warm and cool.
What are the best colors to pair with Sherwin Williams Pure White?
You can pair Sherwin Williams Pure White with either vivid shades for a pop of color or subtle tones for a more serene atmosphere.
Which rooms should I consider painting with SW Pure White?
Thanks to its versatility, you can use SW Pure White in virtually any room, regardless of size or natural light exposure. It's particularly effective in creating airy and bright spaces.
What is the Light Reflectance Value (LRV) of Sherwin-Williams Pure White?
The LRV of Sherwin-Williams Pure White SW 7005 is 84, reflecting a significant amount of light and is considered a very light color.
Does Sherwin Williams offer swatches of SW 7005 for testing?
You can order free color swatches directly from the official Sherwin-Williams website.
Conclusion
Sherwin Williams Pure White SW 7005 is more than just your white paint. It's a harmonious blend of sophistication and tranquility, designed to create the perfect backdrop for your unique interior design style.
Its ability to complement bold and muted tones and adapt to varying light conditions effortlessly offers homeowners unparalleled versatility.
So whether you're embarking on a complete home remodeling project or simply refreshing a single room, consider Pure White for your walls.
With such an adaptable shade at your side, you'll have absolute freedom to experiment with different color combinations - all while ensuring that the final result exudes aesthetic perfection.
After all, there's nothing quite like walking into a room painted in the perfect shade of white - it's like stepping into an embrace from your own home.