Every home deserves that perfect touch of class and elegance, that signature style only you can give. One of the ways I've discovered to achieve this is by incorporating a serene, timeless paint color like Benjamin Moore Silver Satin OC-26 into your decor scheme.
Delving into the world of colors can be somewhat overwhelming, but once you discover that unique shade which perfectly resonates with your style and ambiance desire, it's like unearthing a treasure trove!
This treasure for me is the exquisite Benjamin Moore Silver Satin OC-26, made up of just the right balance of grey, white, and beige undertones.
Now allow me to take you on this color journey as we unwrap the beauty hidden in this precious paint hue.
Benjamin Moore Silver Satin OC-26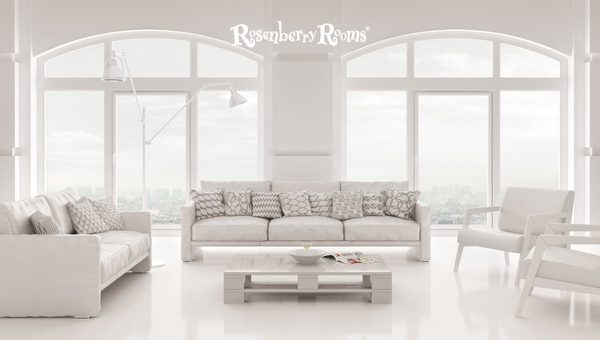 I bet you're wondering what mystical properties Benjamin Moore Silver Satin OC-26 possesses. With a color composition metric of CIE-L*Ch(ab), which equals 89.184, 3.729, and 98.158°, this paint hue is particular.
Considered part of the yellow hue family, albeit subtly, Silver Satin asserts itself as a versatile color that can seamlessly blend with diverse color schemes and styles, from contemporary to traditional.
Moreover, it is significant to highlight its membership in some remarkable color collections - Off White Collection and Best Selling Paint Colors.
It has proven itself a preferred choice amongst homeowners and design enthusiasts who appreciate quality.
Alternately Known As Silver Satin 856
Fun fact; the Benjamin Moore Silver Satin OC-26 is also referenced as Silver Satin 856. This doesn't change the nature or composition of the paint color; it's simply like having an alias for easy identification.
In summary, this elegant hue combines all elements of subtlety and sophistication you desire for your space, carrying a particular enchantment that genuinely sets it apart in any setting.
The Undertones and LRV of Silver Satin OC-26
Silver Satin OC-26 boasts understated elegance with a unique blend of undertones. Predominantly, a subtle presence of gray and beige influences its tone.
This pleasant hue strikingly avoids being overly stark, maintaining a spectrum balance that exudes a warm, inviting vibe.
Furthermore, the faint tinge of yellow subtly complements these undertones providing depth and character.
Besides its soothing color tune, the Light Reflectance Value (LRV) factor also significantly contributes to its popularity.
With an LRV reading of around 80, Silver Satin glides into the higher end of the spectrum, indicating it reflects quite a lot of light.
What this implies for your space is that Silver Satin has brightness without harshness; instead, it's more like natural daylight embracing your room.
Here's a glance at its composition in table format:
| Undertone | Presence |
| --- | --- |
| Gray | Strong |
| Beige | Moderate |
| Yellow | Subtle |
Why Does It Matter?
Understanding not just the primary color but underlying tones matters as they influence how harmoniously your chosen paint can blend with other home decor elements. Moreover, recognizing the LRV helps anticipate how bright or muted your room will feel once painted.
In employing Silver Satin OC-26 in adaptable roles throughout your living space, remember its versatility lies in the richness of its undertones.
Find Out More: Pale Oak OC-20 By Benjamin Moore
Benjamin Moore Silver Satin: Warm Or Cool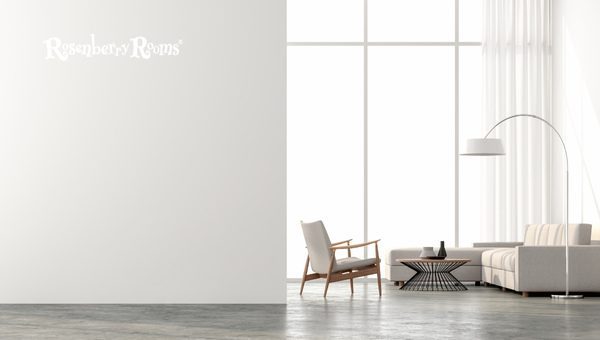 Though it may seem a bit grey initially, Benjamin Moore Silver Satin OC-26 is a neutral paint color with warm undertones.
Warm
Silver Satin becomes warmer when complemented with natural light. The yellow undertone acts like a hidden gem unveiling itself beautifully under the daylight, infusing your room with an inviting warmth.
Cool
Yet, the coolness of Silver Satin's grey pigment makes its presence felt in lesser-lit conditions or when coordinated with more relaxed color schemes.
However, unlike other cool shades, it refrains from emitting a sterile or icy vibration essentially due to its beige undertone subtly mitigating the subtle chilliness of gray.
Benjamin Moore's Silver Satin OC-26 is rather exquisite in its neutrality. Its adaptability to present as either warm or cool based on lighting conditions and surrounding colors makes it an incredibly versatile choice for painting your home.
| Lighting | Cooling or Warming |
| --- | --- |
| Natural/Daylight | Warming |
| Artificial/Less Light | Cooling |
The balancing act between warm and cool in this paint color introduces flexibility into your decor plans while maintaining coherence and aesthetic charm.
With Silver Satin OC-26 ready to serve as a warming or cooling agent in your decor plans, feel free to experiment without reservation!
Before deciding on the best possible outcome, remember to test the paint under different lighting conditions.
Best Light Bulbs to Use
Regarding lighting, the type of bulb you employ plays a crucial role in enhancing or modifying the color displayed on your walls.
Now to amplify the charm of Silver Satin OC-26, here are some bulb recommendations to consider:
Warm White Light Bulbs: As I've mentioned before, Silver Satin carries a soft gray-beige undertone, swirling with a hint of yellow. Using warm white light bulbs accentuates this underlying warmth offering an inviting ambiance. They fall in the 2700K - 3000K color temperature range.
Cool White Light Bulbs: If you want to explore and spotlight Silver Satin's cooler side, that's where cool white light bulbs step in. They emit a crisp and vibrant light, making them practical for functional areas like kitchens or bathrooms. They usually range from 3500K - 4100K.
Daylight Bulbs: To appreciate Silver Satin in its purest form under a near-natural light setting, daylight bulbs are ideal since they replicate daylight nicely, ranging around 5000K - 6500K.
Tip: Establish the purpose of your room before deciding on light bulb type; don't just settle for one but explore combinations for different hours or moods! Here's an elucidative bulb guide below:
| Type | Color Temperature | Best For |
| --- | --- | --- |
| Warm White | 2700K - 3000K | Living Rooms, Bedrooms |
| Cool White | 3500K - 4100K | Kitchens,Bathrooms |
| Daylight | 5000K - 6500k | Showing True Paint Color |
You can purchase these at your local home improvement store or find them online. Whichever your choice is, always let your lighting bring out the best of your paint.
Where You Can Use Silver Satin OC-26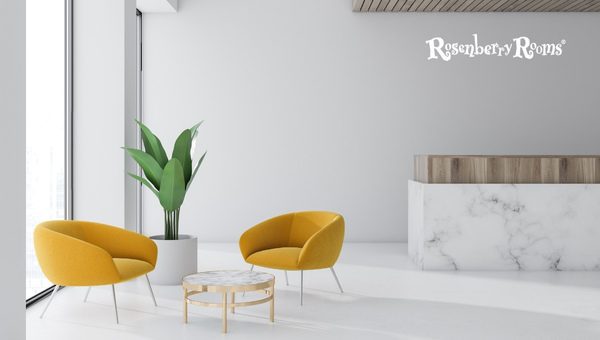 Silver Satin OC-26 is uniquely versatile with its blend of warm and cool undertones. This adaptability makes the paint a go-to choice for various rooms across your home. Here's how you can incorporate this unique shade into your spaces:
Bedroom
This paint color exudes calmness; hence it's particularly well-suited to create an inviting and restful space in a bedroom.
Its soothing character sets a relaxed tone at the end of a tough day or when starting a new one.
Design Tips for Bedroom
Try pairing Silver Satin with fabulous shades, such as pale blues or lavenders, for an airy, tranquil mood.
Dark furniture or accent pieces will provide excellent contrast against this muted backdrop, standing out strikingly without overpowering Silver Satin's subdued charm.
Kitchen
In the kitchen, where we often spend considerable socializing time, the soothing character of Silver Satin OC-26 offers balance against busy elements like appliances and kitchenware.
Design Tips for Kitchen
Using Silver Satin on cabinetry is an ideal way to offset stainless steel appliances and colorful countertop materials.
Using darker hues like charcoal grey or deep navy blues adds dimensions without sacrificing lightness and space.
Living Room
The living room experiences constant activity - from lively family gatherings to quiet evenings spent reading.
The Silver Satin transforms these diverse moods seamlessly by interacting differently under varying light conditions throughout the day.
Design Tips for Living Room
Decorate with neutral-toned furnishings for a minimalistic yet chic aesthetic.
Combine with vibrant colors to bring in extra warmth, or stick to monochromes for that sleek modern look.
Bathroom
In bathrooms, where lighting can be tricky, Silver Satin eliminates harsh glares while maintaining brightness, even in dimly lit spaces.
Design Tips for Bathroom
Revamp dull walls by pairing Silver Satin with pure whites on trims and accents to create depth without losing simplicity.
Arrangements of carefully selected plants can add to your bathroom's spa-like tranquility by using this paint color as a backdrop.
| Room Type | Design Suggestions |
| --- | --- |
| Bedroom | Pair it with cool-toned colors such as pale blues or lavender |
| Kitchen | Offset stainless steel appliances & colorful countertops |
| Living Room | Use neutral toned-furnishings; Add vibrant colors |
| Bathroom | Pair it up with pure whites & natural elements |
Try Benjamin Moore Silver Satins OC-26 at your local store to experience why it could become your next beloved wall color.
Cardinal Directions and Lighting
Every detail in a house matters, from the floor plan to the color of the walls. However, one aspect that is often overlooked is the orientation of your property and how it interacts with natural light.
The cardinal directions (North, South, East, or West) of your room's face can significantly affect how a shade of paint like Silver Satin OC-26 appears.
The same color can look surprisingly different from one room to another based on these factors.
North-facing Rooms
North-facing rooms typically receive less direct sunlight throughout the day compared to rooms facing in other cases, which may foster a relaxed and somewhat more shadowy ambiance.
For such spaces, Silver Satin OC-26 becomes a considerable ally. It's warm undertones and high LRV invite brightness into the room that could otherwise feel drab due to less sunlight exposure.
If you're contemplating painting north-facing spaces with this shade, be ready for a pleasant lighting surprise - as natural daylight lacks intensity, you'll find Silver Satin presenting an invitingly more relaxed and muted vibe.
South-facing Rooms
Onward to south-facing domains, notated for their commanding receipt of strong daylight throughout the day, which usually generates warmer conditions.
In south-facing rooms where daylight wealth stays unchallenged and bountiful throughout the day, Silver Satin OC-26 will possibly reflect more light - showcasing its warm undertones while maintaining a soothing aura.
Imagine your south-facing room glowing beautifully with natural light bouncing off walls basking in Benjamin Moore's Silver Satin - now that's delightful!
East-facing Rooms
If we switch our attention to east-facing quarters - these spaces enjoy generous sunlight in the mornings, but as the sun transits westward by afternoon, lighting tends to cool down relatively quickly.
Silver Satin OC-26 adapts exceptionally well here, welcoming the morning sun rays while retaining a sleek finish by sunset. If you've got eastward-facing areas you're relooking at redesigning consider this elegant hue as part of your palette.
West-facing Rooms
Finally, our journey brings us westwards - these are peculiar zones where they stay cooler during mornings but blaze up dazzlingly by afternoon as Sun descends.
As Sun takes position in Western skies by afternoon or evening hours, rendering an almost golden glow – your Silver Satin OC-26 painted walls would only intensify in warmth exuding an irresistible charm!
Remember, folks – playing around with this naturally occurring light cycle based on orientation would only make your place seem more visually interesting than before.
Gathering insights about your cardinal directions will enable you to pick out paints like Benjamin Moore's Silver Satin for different corners of your home while effectively working with nature's schedule! Isn't that amazing?
Best Trim Colors with Benjamin Moore Silver Satin OC-26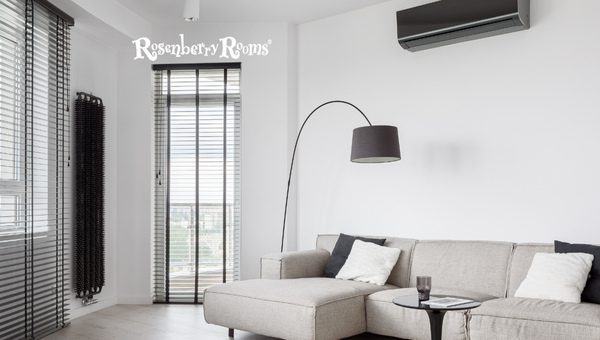 Choosing a suitable trim color can either make or break the overall aesthetics of your room. As you aim for that sophisticated, elegant look, join me as we explore some of the fantastic trim hues that perfectly complement the Benjamin Moore Silver Satin:
Benjamin Moore White Dove OC-17 - This off-white hue carries a touch of cream and gray, making it cozy yet crisp in its demeanor—an excellent choice if you're going for a subtle contrast between your wall and trims.
Benjamin Moore Decorator's White CC-20 - With cool undertones, Decorator's White offers sharper contrast against the Silver Satin, defining architectural details brilliantly.
Benjamin Moore Simply White OC-117 - Truly simple yet impactful, this bright white shade is an outstanding accent to Silver Satin walls.
Using one of these trim colors with the Silver Satin gives you an enchanting play of light and shadow at various times of the day.
So go ahead and experiment -- remember, when it comes to personalizing your space, there are no rules etched in stone.
Choose what feels right—what resonates with your style and soothes your senses! You can always switch it up later.
Find Out More: Balboa Mist – Benjamin Moore
BM Silver Satin: Interior and Exterior?
The beauty of Benjamin Moore Silver Satin OC-26 isn't limited to just indoor spaces. Indeed, this adaptable hue can be ideally incorporated into your interior and exterior design plan.
Create Harmony Indoors
Inside your home, Silver Satin shows off its charm in various settings. It holds a remarkable ability to adapt, reflect light, and create illusions of space where necessary.
A paint color like this is universal; it works sympathetically with your existing decor elements.
Embrace the soft glow it casts in your living room, making it seem warm and inviting. Splash it across your bedroom walls for a peaceful sanctuary feel, or use it to brighten a small bathroom.
Benjamin Moore's durable interior paints ensure a long-lasting finish that withstands the rigors of daily life and retains its sheen for years to come.
Impress at First Sight Outdoors
Silver Satin transforms facades into eye-candy images from home decor magazines when painted on exteriors!
The hue beautifully merges with natural surroundings while lending your home an appealing freshness. Benjamin Moore's exterior paints are formulated tough enough against harsh weather conditions promising lasting superior color and protection.
Use Silver Satin OC-26 as your secret for crafting delightful visual entrances inside and outside! Stand out subtly; make them feel at home before stepping inside.
Why Is Sample Important Before Buying Full Paint Color?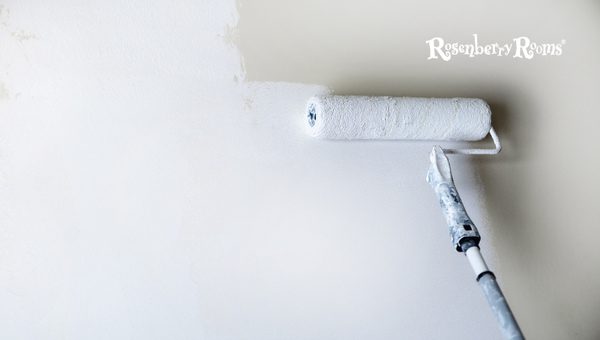 Sampling a paint color before committing to it can't be overstated. Simply picturing a color in your mind's eye, or relying on a splash of tone on an online color chart, can often fall short of fulfilling your expectations.
Here's why I endorse the 'try before you buy approach for paint:
Analyze In Different Lights: Colors don't act alone. Lights play a vital role in defining the actual shade of your painted wall. By sampling, you can witness how changes in natural or artificial light throughout the day affect Silver Satin OC-26.
Understand The Undertones And LRV: A sample allows you to experience firsthand the undertones and gauge how utilized furniture and decor might emphasize or muddle them. Besides, observing how LRV plays out can help avoid brightness or dull surprises.
Visualize With Your Space: Seeing Silver Satin OC-26 on an actual wall space gives you the genuine feel of what your entire room would look like instead of just imagining through images on a website.
So next time, order the sample pots from here, experience the magic Silver Satin OC-26, and then paint your dream space.
Coordinating Colors of BM Silver Satin
One of the beauties of Silver Satin OC-26 lies in its ability to play well with other colors effortlessly. It's uncomplicated, understated, and works as a serene backdrop.
Here are some colors that beautifully complement and balance the fascinating palette of Silver Satin:
When coordinating colors with BM Silver Satin, experiment with mixing different shades within your furnishings or accent pieces to give your room depth and intrigue.
FAQs About Benjamin Moore Silver Satin OC-26
What undertones does Benjamin Moore's Silver Satin OC-26 have?
Silver Satin contains predominantly gray and beige undertones with a slight hint of yellow.
Can Silver Satin OC-26 be used in all rooms?
Its versatility is one of its strengths! It brings radiance and warmth to any room, whether a bathroom, bedroom, kitchen, or lounge.
Is Silver Satin a warm or cool color?
Silver Satin falls in the warm category due to its understated beige and faint yellow undertones.
How does Silver Satin look under different lighting conditions?
The beauty of this shade is that it adapts to various light conditions gracefully, offering warmth and luminosity throughout the day.
Would I need special paintbrushes or rollers for applying Silver Satin OC-26?
No special equipment is required; standard-quality paintbrushes and rollers will finish excellently.
Conclusion
Benjamin Moore Silver Satin OC-26 has made a name for itself by being more than just an ordinary hue in the sea of neutrals and whites.
Its rich undertones and perfectly pitched light reflectance make it a much sought-after choice. Its adaptive nature, from brightening small spaces to adding a serene touch to larger rooms, introduces an unrivaled versatility.
So, whether you're embarking on a home revamp or starting a brand-new decor project, consider adding the magic of Silver Satin OC-26 into your mix.
It's not merely a paint color; it's the ticket to transforming your living space into an elegant, warmly inviting, and timeless abode you'd be proud to call home.