As an avid home decorator, I believe first impressions are everything. As we carefully select our outfits, we should consider exterior paint colors for brick homes.
They set a particular tone, tell a visual story about the people living inside, and heighten or relax curb appeal – all before anyone even steps in the door!
I can't tell you how often folks have poured their time and energy into designing glorious interiors while forgetting to dress their home's outer shell.
Brick homes have a character, and choosing the right exterior paint color can be tricky. But fret not!
This article will take you on an exciting journey of transforming your brick house into a stunning masterpiece using a unique shade - Sherwin Williams Pure White SW 7005. This specific color might be just what you need to elevate your home's facade! Let's dive in.
The Charm of Brick Homes
Brick homes have a timeless, charming appeal that radiates sophistication and durability. Not only do these homes offer aesthetic value, but they also come with multiple pragmatic benefits.
Let's explore why brick for your home might be your best decision!
Why Choose Brick for Your Home?
Weather Resistance: One of the main reasons homeowners choose bricks is their resilience against harsh weather conditions.
Brick homes are known to withstand heat, cold, wind, rain, and more, providing a solid and safe shelter that lasts.
Low Maintenance: Their everyday maintenance needs are another characteristic that sets bricks apart. Unlike wood or siding, which often require annual painting or sealing, bricks can occasionally be washed with a hose. This means fewer chores on your to-do list and more time enjoying your beautiful home.
Energy Efficiency: Bricks have the unique ability to store heat and release it slowly. This feature can help keep your home cool in the summer and warm in winter, reducing energy consumption and potentially lowering your utility bills.
Longevity: Finally, Bricks are known for lasting long - sometimes centuries! So when choosing materials for your home's exterior, remember that brick will hold its color longer than painted wood siding and weather naturally over time.
Noise Reduction: Brick walls also help reduce noise from outside, making them an excellent choice if you reside near a busy road or bustling area.
Quick Tip: When considering exterior paint colors for brick homes always bear in mind that these colors should complement the natural color pallet of the brick itself as well as match the aesthetic of the neighbourhood surrounding it.
And there we have it- various reasons why bricks make superior building materials for homes! Remember these points as we explore how we can breathe life into these solid structures by picking on-point exterior paint colors- notably our highlight.
Tips For Choosing the Best Exterior Paint Colors For Brick Homes
Choosing the right exterior paint color for your brick house should not only be about personal preference - it's also about doing justice to your home's architecture and environment.
The right shade can enhance your property's aesthetic appeal and increase its value significantly.
Consider Your Home's Surroundings
Firstly, observe your home's surroundings. Is it in a wooded area or a beach-side clime? Earth tones can beautifully blend the house with nature for homes nestled among trees. On the other hand, coastal houses look great in lighter shades that reflect sunlight.
Blend or Standout
Decide whether you want your house to blend in or stand out. Warmer tones encourage harmony with other surrounding homes, while bold colors make your home pop. It's all dependent on the kind of statement you want to make.
Test Before Painting
Always test before painting. Light plays a vital role in how we perceive color, which also holds for exterior paint (you'd be surprised how different a swatch can appear outside versus inside). So test a sample under other lighting conditions before making a choice.
Working With Existing Features
Consider any unpainted brick or stone features on your house (like stone steps or a brick chimney). Consider how a particular shade might complement these elements to accentuate them rather than overshadow them.
You can use online tools like Sherwin Williams' ColorSnap Visualizer to help visualize what different paint colors would look like on your house.
Seasoned decorators recommend sticking to 3 colors for the outside – one each for siding, trimmings, and accents. This classic rule never fails!
Remember, choosing the right shade is as crucial as picking high-quality paint to ensure long-lasting results.
20 Exterior Paint Colors that Go with Brick Homes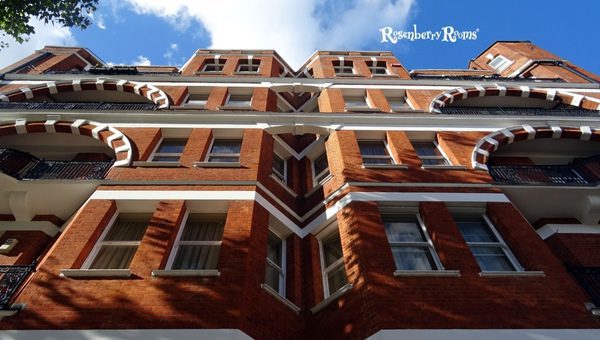 Choosing the perfect color to pair with your brick home can transform it from ordinary to eye-catching. Out of numerous options, we have shortlisted the top twenty paint colors that beautifully complement brick homes. Let's dive into our first two favorites:
Sherwin Williams Svelte Sage SW 6164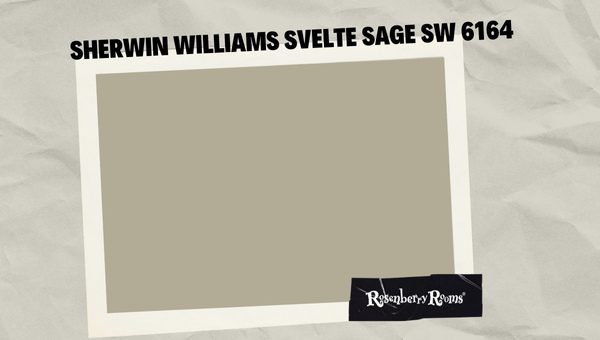 Sherwin Williams' Svelte Sage is a soft, muted green color. It engenders a sense of tranquility and elegance reminiscent of nature and open spaces. This natural hue perfectly pairs with a brick exterior, providing a striking yet harmonious contrast.
Color Properties:
Hue Family: Green
Lightness: Well-Balanced
Chroma: Low
Decorating Tip: Consider this color for shutter accents, trims, or front doors on your home to bring an unexpected pop of color. Also, you can pair this color with neutral beige or soft white accents to balance out the overall palette.
This shade is not only aesthetically pleasing but also complements both traditional and modern architectural styles. It's all about timeless appeal with Svelte Sage!
Sherwin Williams Keystone Gray SW 7504
On a different spectrum, we have Keystone Gray. A confident and warm shade, Keystone gray is one of those colors that brings a specific mood while staying understated.
Color Properties:
Hue Family: Gray
Lightness: Medium-dark
Chroma: Medium-high
Decorating Tip: This robust color can work wonders as an accent piece when paired with lighter hues or give your entire facade an earthy warmth when used as the primary color.
Balance it with crisp white trims for an elevated urban vibe, or blend in some metallic elements for a touch of sophistication.
These colors do not merely go with brick homes; they elevate them into extraordinary sights to behold! Whether you wish your home to blend harmoniously with its surroundings or make a bold statement on its block, these delightful shades from Sherwin Williams have your back.
Benjamin Moore Black HC-190
When discussing creating bold and dramatic makeovers, Benjamin Moore's Black HC-190 comes to mind.
Color Properties:
Hue Family: Black
Lightness: Dark
Chroma: Very Low
This particular shade of black isn't just ordinary black - it has a sense of depth and warmth. That rich dark color highlights the textual beauty of the bricks, making them simply stunning.
Decorating Tip: Try using this color for your front door or window shutters for a dramatic contrast against the rustic brick texture. Pair it with gold profile lighting fixtures to add a classy touch.
Nothing defines elegance better than the simple sophistication of Benjamin Moore's Black HC-190. It's a sure-shot way to make a lasting first impression!
Sherwin Williams Gateway Gray 7644
Sherwin Williams' Gateway Gray 7644 is an excellent choice if you're leaning towards softer hues.
Color Properties:
Hue Family: Gray
Lightness: Medium
Chroma: Medium
This enticing gray shade is a versatile choice as it can work harmoniously with any style, whether contemporary, rustic, or somewhere in between.
Decorating Tip: Try using this hue on your exterior walls or roof tiles to balance out the reddish tones of brick. Add white trims for that classic touch, and viola – your house just got its pristine makeover!
Benjamin Moore Himalayan Trek AC-34
Escaping from conformity? Meet Himalayan Trek AC-34.
Color Properties:
Hue Family: Beige / Tan
Lightness: Medium
Chroma: Low-Medium
Here's an earthy neutral that resonates with calm and serenity. This hue can easily give you that cozy warmth without overheating the overall vibe.
Decorating Tip: Think about combining Himalayan Trek with crisp white features and wooden elements. A combination like this allows the overall aesthetic to stay fresh and inviting while maintaining its quaint charm.
Sherwin Williams Dark Night SW 6237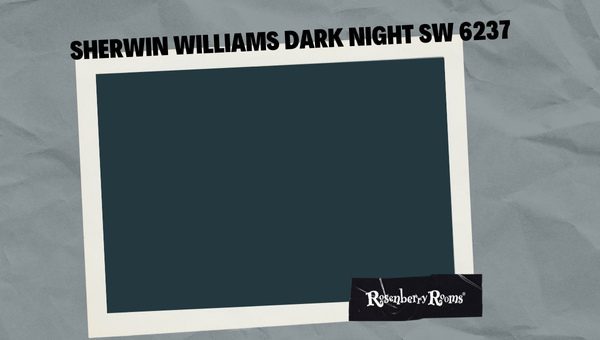 Dare to go dark yet spirited? Say hello to Dark Night SW 6237 by Sherwin Williams.
Color Properties:
Hue Family: Blue
Lightness Values: Dark
Chroma Depth: Medium-High
Dark Night is a captivating shade; its richness brings out a lively yet mysterious vibe – like basking under a moonlit sky!
Decorating Tips: Compliment Dark Night with bricks hued in brownish grey or terracotta - thus highlighting both components perfectly. Use golden metallic accents for added glow, and your neighbors will swoon!
Benjamin Moore Gray Mist OC-30
And finally, there's nothing quite like the tranquilizing effect of Benjamin Moore's Gray Mist OC -30. I bet you'll love its soothing personality!
Color Properties:
Hue Family – Off-White / White
Lightness - High
Chroma - Low
Gray Mist is all about versatility and simplicity while keeping things interesting!
Decorating Tips: Drape your exterior walls with this refreshing hue and see how beautifully it balances with every brick tone – red, rust, or brown! Add black matte-finished fixtures for some extra panache.
Oh, how brilliant our homes can look with just the right color choices! Remember, my friends, when painting brick homes' exteriors, these colors are game-changers!
Sherwin Williams Creamy SW 7012
One color that undeniably casts a flattering glow on any brick home is Sherwin Williams Creamy Sw 7012. Often dubbed as a classic, this soft cream-white paint can instantly bring warmth and brightness to an exterior without overpowering the charm of brick construction.
Color Properties:
Hue Family: Off-white
Lightness: Bright
Chroma: Low
Styling Tips: Creamy SW 7012 exudes versatility. It can balance bolder hues for details like trims and moldings or dominate as the primary color to give your house a fresh, clean palette.
The beauty of this shade lies in its ability to subtly enhance the character of brick, making it one of our top recommendations for exterior paint colors.
Benjamin Moore Salamander 2050-10
Looking for a dramatic flair? Benjamin Moore's Salamander 2050-10 might be your perfect choice! This deep emerald green injects an unexpected-yet-inviting vibrancy into the exteriors.
Color Properties:
Hue Family: Green
Lightness: Dark
Chroma: Medium
Decorating Tip: Consider using a Salamander on your front door or shutters as a bold accent against red or brownish bricks.
Remember that contrast is crucial; this daring green against muted tones can lend your house a double-take-worthy curb appeal!
Benjamin Moore Stone Hearth CC - 490
Benjamin Moore's Stone Hearth is another splendid option in our list of best exterior paint colors for brick homes. It's a warm grayish-brown color that speaks volumes about sophistication and tranquility.
Color Properties:
Hue Family: Brown-gray
Lightness: Medium
Chroma: Medium-low
Decorating Tip: While one might consider using it as an accent color, Stone Hearth holds its ground even if used as the primary shade for an entire home exterior. Pair it with creamy whites or deep browns to achieve appealing contrasts.
As we explore these shades by Sherwin Williams and Benjamin Moore, it's clear that no rules are set in stone.
Home decor choices are personal reflections of individual styles and tastes - all unique. What matters at the end of the day when choosing paint colors for your brick home makes you feel happy every time you pull into your driveway!
Explore these shades, experiment with different contrasts, make bold choices, embrace subtle hues, and weave your story.
Sherwin Williams Redwood Ridge SW 2816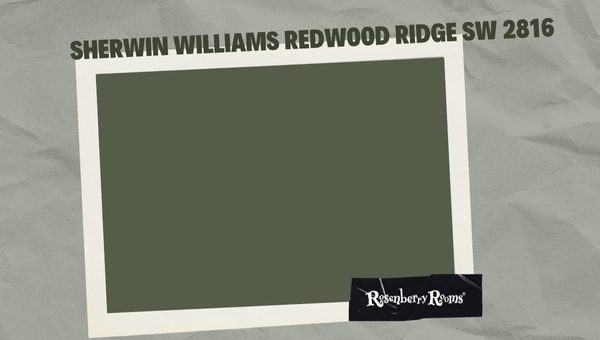 Let's move closer to the warmth of earthy tones with Sherwin William's Redwood Ridge. It personifies profound rustic elegance, drawing inspiration from redwood trees' inviting hues.
Color Properties:
Hue Family: Red
Lightness: Medium-dark
Chroma: Low
Decorating Tip: Engage this color to draw attention to architecture, perhaps for highlighting a porch, pergola, or any other standout feature.
I would also recommend using contrasting colors for trims or ornamentation—maybe a lighter beige or cream—to balance and highlight this impactful shade.
If used wisely, Redwood Ridge can help you create a brick home that exudes charm and expresses individuality without screaming for attention. It brings character and stands through the changing seasons.
Sherwin Williams Terracotta SW 2856
As the name suggests, the Terracotta SW 2856 radiates an earthy charm. It has robust undertones of clay and soothing warmth synonymous with Southwestern desert terrains and sunsets on Tuscan hillsides.
Color Properties:
Hue Family: Orange
Lightness: Medium-dark
Chroma: Medium-high
Decorating Tip: Terracotta can be daring on its own but paired rightly, it can bring your brick home alive with vitality.
When applying Terracotta as your primary paint color, neutralize its intensity by opting for cream or off-white trims that provide visual relief while maintaining interest.
The primary purpose is to let your structure bask in a timeless glow that resonates with nature's goodness and human artistry.
Sherwin Williams Mocha SW 6067
For individuals who appreciate subtlety in sophistication - enter Mocha SW 6067. It is like a comfortable blanket of richness wrapped around your home, merging effortlessly with a brick canvas.
Color Properties:
Hue Family: Brown
Lightness: Dark
Chroma: Low
Decorating Tip: Utilize Mocha as your base and spruce it up with details in lighter hues to prevent monotony establishment.
You can add accents of ivory or ecru for window frames, doorways, rooflines – anywhere you wish to draw attention subtly. It will result in an elegant environment resonating with peace while being luxurious!
When picking exterior paint colors for brick homes, remember - color doesn't exist in isolation - everything around influences it!
Follow these decorating tips while using your creativity! Your home's exterior should reflect the cozy aura encapsulated inside; these paints provide an avenue where your vision meets reality.
Sherwin Williams Sand Dune SW 6086
Welcome to a desert-inspired hue that showcases richness and comfort - Sherwin William's Sand Dune SW 6086. This sophisticated color can offer a warm welcome and an inviting appeal to any brick home.
Color Properties:
Hue Family: Brown
Lightness: Medium
Chroma: Low
Decorating Tip: Pairing this color with lighter trims or window casings can make it pop while keeping it grounded.
An off-white or ivory trim paired with Sand Dune can give your exterior a beachy, summer-like look year-round!
What I love so much about this shade is its flexibility. It adds tremendous depth and warmth without overpowering the natural rustic charm of the bricks. Say hello to casual elegance with Sherwin William's Sand Dune SW 6086!
Sherwin Williams Warm Stone SW 7032
Let's explore a beautiful earthy shade - Sherwin Williams Warm Stone SW 7032. This neutral comfortably sits in warm greige (gray + beige), exuding an aura of calm sophistication.
Color Properties:
Hue Family: Gray
Lightness: Medium
Chroma: Medium-low
Decorating Tip: Complement this soft-toned color with crisp white highlights or broad accents like navy blue or hunter green for an effortlessly chic look. The versatility of Warm Stone lends itself well to various styles, from traditional to modern.
This soft, non-intrusive gray manages to bring out the inviting allure of the brick without overshadowing it - lending an upscale look that never fails to impress.
Benjamin Moore Rustic Brick 2084-10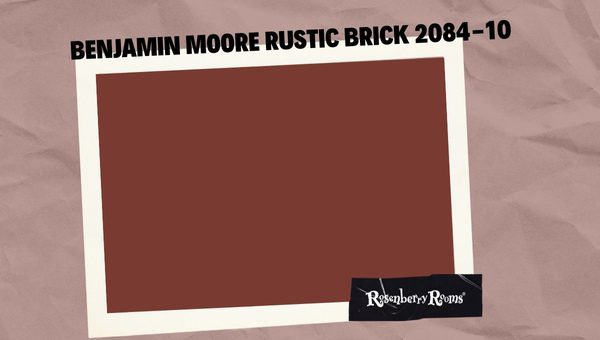 Lastly, our line-up is entirely different yet remarkably captivating - Benjamin Moore Rustic Brick 2084-10. Don't be mistaken by its name; there isn't anything 'rustic' about this elegant reddish-brown hue!
Color Properties:
Hue Family: Red/brown
Lightness: Dark
Chroma: High
Decorating Tip: Try combining Rustic Brick with lighter tones such as cream or tans for a balanced look, or go bold and pair it with dark greens or blues for a dramatic effect! Perfect for significant touchpoints like front doors or shutters for those unafraid of making a statement!
Whether you're looking for a more traditional aesthetic or are keen on stepping out of your comfort zone, Benjamin Moore's Rustic Brick can deliver!
It's undoubtedly a versatile choice for brick homes and any style seeking some severe curb appeal upgrade!
Transform your home's exterior by choosing any one (or more!) from these brilliant hues. Remember, painting is an aesthetic enhancement and protection against elements - so choose wisely and have fun experimenting.
Benjamin Moore Canyon Ridge 2140-40
Introducing Canyon Ridge, a warm, mid-toned brown echoing the hues of rugged landscapes. Deep and inviting, this shade could be the ideal pick for your brick house exteriors.
Color Properties:
Hue Family: Brown
Lightness: Medium
Chroma: Medium
Decorating Tip: The earthy appeal of Canyon Ridge aligns perfectly with the reddish-brown tones of brick.
Try it on your home's exterior with white trim to create the perfect harmony between natural and contemporary design elements. This paint color is versatile enough for both full-wall applications and accent detailing.
Benjamin Moore Cedar Brown HC-73
Next up, let's meet Cedar Brown, an extraordinary deep-toned hue that's amazingly close to the color of natural cedar.
Color Properties:
Hue Family: Reddish-Brown
Lightness: Dark
Chroma: High
Decorating Tip: Pairing this color with lighter neutrals such as cream or beige can showcase its depth spectacularly. You can use it on window trims or doors to bring out an intense pop against your brick exteriors!
Benjamin Moore Soft Chamois OC-13
Soft Chamois is a supremely versatile shade that can serve as a neutral base or a sophisticated statement. This soft, off-white hue leans neither warm nor cold, making it a perfect backdrop for several design styles.
Color Properties:
Hue Family: Off-white
Lightness: Very Light
Chroma: Low
Decorating Tip: White is always right when you need a sublime contrast against brick exteriors. Use Soft Chamois over large surfaces to tone down the dominance of bricks or experiment it as trim accents for strategic vibrancy.
Benjamin Moore Autumn Red 2084-20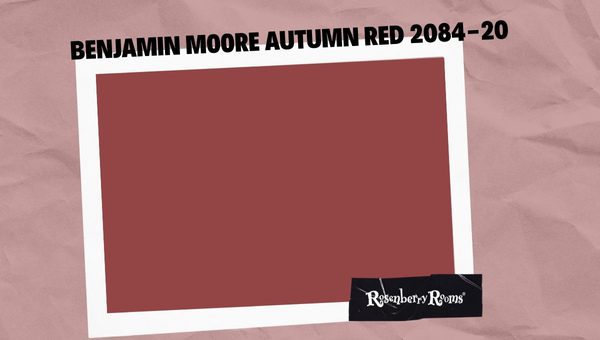 Take inspiration from nature's spectacle itself – Autumn Red! Loud, proud, and distinctly eye-catching; everything you need from an exterior paint color!
Color Properties
Hue Family - Red
Lightness - Dark
Chroma - High
Decorating Tip For homes where daring is in the design DNA, try using Autumn Red on your front door alongside a cool-toned color scheme. Alternatively, unleash its full potential by coating your home's exterior and let its dazzling charm leave passers-by in awe.
What's common in all these suggestions is their compatibility with brick homes while bringing their unique flavor into play!
And that's what makes them real winners in my book! Remember, curb appeal involves achievable artistry – one paintbrush stroke at a time! Let me know which ones strike your fancy.
FAQs About Exterior Paint Colors For Brick Homes
What exterior paint colors go well with red brick?
Neutral tones such as greys, beiges, and whites work well with red bricks. Shades of green, like Sherwin Williams Svelte Sage SW 6164, can also add a nice contrast.
Can I paint my brick house white?
Absolutely! Painting your brick house white, such as with Sherwin Williams Pure White SW 7005, can create a classic yet modern look.
Do dark colors work for brick homes?
Dark colors like Sherwin Williams Keystone Gray SW7504 can give your home an elevated and sophisticated appeal paired with the right accents.
Should I match my roof color with the exterior paint color?
You don't have to match them perfectly, but they should complement each other for a harmonious look.
How do I choose the right exterior paint color for my brick home?
Look for colors complementing the brick's natural hue and consider the overall aesthetic you want your home to project.
Conclusion
The exterior paint colors for brick homes are vital in creating the home's visual storytelling. There's magic in color, and a careful selection can elevate your home from beautiful to breathtaking.
From muted greens of Svelte Sage SW 6164 to the captivating lure of Keystone Gray SW 7504 and the timeless elegance of Pure White SW 7005 – all bestow a unique charm to distinct brick exteriors.
Choosing the perfect color might seem overwhelming with so many options available. But remember, every color tells a tale, and that tale becomes part of your home's narrative.
So experiment bravely, blend harmoniously, and most importantly, have fun along the journey. Your brick house is your canvas – give it character with strokes of perfectly matched colors.