As one who enjoys the detailed home improvement journey, I know the paint selection process can often be challenging.
That's why I've taken the time to give you an in-depth samplize peel and stick paint samples review. This review is crafted to show you how these products can transform decision-making from daunting to delightful.
Swatching paint colors on your walls in home renovation can be tedious and messy. Traditional paint samples often don't give the complete picture: they are subject to color distortion, impervious to various lighting conditions, and frankly, a nuisance to apply and clean up.
Enter Samplize with its innovative peel-and-stick paint samples solution. This product promises an end to the paint sample woes we've all encountered. But does it deliver? Let's find out.
What is Samplize?
Samplize is a company that revolutionizes how we think about and chooses paint for home renovations or design projects.
With the minds of entrepreneurs Taylor Thomas and prominent designer Amber Thomas behind it, Samplize offers innovative peel-and-stick paint samples that make the selection process a breeze.
Here are some critical details about this game-changing company:
Unique Approach: Samplize's vision is to transform the color selection process. Traditionally messy, time-consuming swatching is replaced with sleek, user-friendly peel-and-stick samples.
High-Quality Products: Each sample is painted with two coats of original paint from the noteworthy brand Samplize. This ensures accurate color representation and consistency.
Versatile: Samplize's peel-and-stick samples can be adhered to nearly any surface — walls, woodwork, cabinets — providing a universal solution to traditional sampling methods.
Well-sized Samples: Each sample measures 12" x 12", much larger than tiny swatches provided by standard paint companies, giving you a better perspective on how the color will look in your space.
Reusable: Samplize's samples are repositionable and eco-friendly. You can stick them on your wall, remove them when you're done deciding, and store them for future use without losing their adhesiveness.
Remember to check out Samplize's unique solution next time you consider a new interior color. You might have been looking for it in your home renovation journey.
Benefits of using Samplize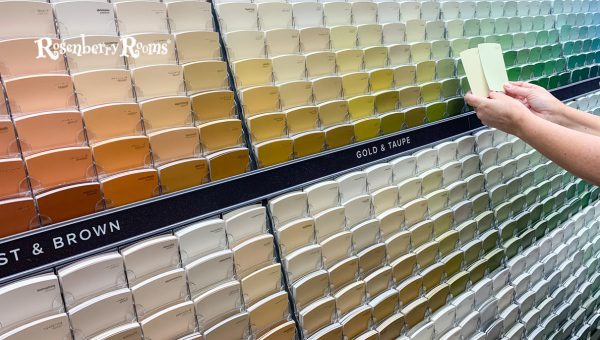 Using Samplize allows you to visualize how different paint colors will look in your space without the mess and fuss of traditional paint sample pots. Let's now delve into the numerous benefits that set Samplize apart:
Accuracy: You can trust the color on a Samplize swatch to be accurate. Traditional liquid samples can appear darker when dried, but with Samplize, what you see is what you get.
No Mess: Forget about the stress of spilled paint or covering furniture and flooring. Even removing the dried-on patches of sample colors can be a chore. All those inconveniences are eliminated with this product.
Flexibility: These squares can be stuck and re-stuck multiple times without losing adhesion, allowing you to play around with different colors in different spots.
Scalability: The 12"x12" size provides a substantial look at the color. It's big enough for visible evaluation yet small enough to comfortably maneuver in corners or against furniture pieces.
Cost-Efficient: With an average price above $5 per square for most colors, I reckon it's fair for 2 coats of premium, true-color paint on a repositionable substrate.
Resources and Where to Buy
Samplize eliminates needing to walk into each paint store for the perfect color. All varieties can be found online on their website, Samplize. Their user-friendly site guides you through many paint colors from trusted brands such as Sherwin-Williams, Benjamin Moore, and Farrow & Ball.
Here are the steps to guide you through the process:
Brand Selection: The home page displays brand logos; you can click your preferred one.
Color Selection: Once you've selected a brand, you'll find color palettes categorized into various collections for easy browsing.
Sample Ordering: Choose your desired color and add it to the cart. Each 12"x12" peel-and-stick sample costs $5.95.
Special Offers
Samplize occasionally runs discount offers on the samples advertised on their website homepage banner. Follow them on social media platforms to stay informed about current promotions.
Suppose you are a professional designer or decorator considering using Samplize regularly for clients. In that case, it's worth noting that they offer a trade program with benefits including exclusive trade pricing and priority service.
Shipping
Standard shipping is free in the US for orders over $20. They also offer expedited options if needed - rates are provided at checkout depending upon your location.
Color Accuracy and Visibility
Color accuracy and visibility are key factors that can make or break your choice of hue for your interior walls.
When selecting paint, it is crucial to have complete confidence that what you see on the sample will be the color that graces your walls. This is where Samplize shines, quite literally!
Color Accuracy
Each Samplize sample is hand-painted with two coats of genuine paint from top brands – no imitations or approximations here.
This means you get to see the exact color on a 12x12-inch swatch before committing to a more significant amount.
I selected a calming blue hue, "Quietude" by Sherwin-Williams, to check the accuracy. After painting an entire wall with "Quietude," I placed the Samplize sample directly next to it.
To my relief, both shades were identical – a testament to Samplize's commitment to color accuracy.
My experiments with other shades like Benjamin Moore's "Hawthorne Yellow" and Sherwin-Williams' "Malamute" yielded similar results – complete consistency between the Samplize sample and the painted wall.
Versatility
Versatility comes in many forms with Samplize samples. These samples can be used on various surfaces like drywall, woodwork, and even cabinets, and they also reflect how paint colors might appear under different lighting situations throughout the day.
Is your preferred room bathed in natural daylight most of the day? Or perhaps it only gets indirect or artificial light?
All these elements could alter how a paint shade appears and whether it works for you. Thankfully, you can now easily stick (and re-stick) Samplize samples in all corners of your room at any time of day to capture how lighting conditions influence your chosen color.
These samples' ability to accurately represent colors on different surfaces under varying lights differentiates them from poor-quality traditional paint chips, making them an exceptional tool for discerning homeowners who want nothing less than perfect for their interiors.
Samplize brings ease to our home decoration projects with accurate color representation and versatile sampling capabilities.
It allows for meticulous color planning without any associated mess - undoubtedly winning here flexibility-wise as well.
Also Read: 45 Pro Painting Tools [List Of All Essential Tools]
Tips for Effective Use of Peel and Stick Samples
To effectively use Samplize peel-and-stick samples, below are my top tips to get the most out of these innovative swatches:
Be Mindful of Lighting
Natural Light: Stick your sample onto a wall with plenty of natural light. This will give you a clear idea of how your color will look in the daylight, making it easier to make an accurate decision.
Artificial Light: Equally important is inspecting your color's appearance under artificial light. Each bulb type (LED, CFL, or halogen) might affect the paint hue, so check under different lighting types.
Test on Multiple Walls
Different walls in your room may receive different amounts of lighting at various times of the day. Therefore:
Place samples on multiple walls to understand how these shadows and lights play on the hue.
Also, consider sticking models near significant furniture or art pieces for an additional perspective.
Wait for Different times
Colors can change dramatically throughout the day. Hence:
Leave the sample on your wall over several days and monitor how it changes in different lighting conditions.
Make sure to check first thing in the morning when you wake up and late at night before bed.
Compare with Neighboring Colors
Place next to colors that will interact with the new paint color, such as
flooring
furniture
cabinets
neighboring walls
This way, you can see how well they work together.
Remember that Samplize's samples are also reusable. If you're caught between a few options, don't hesitate to move around your options over a few days until you're happy with your choice.
Turning intimidating color decisions into exciting adventures becomes possible with Samplize's peel-and-stick samples.
The Pros and Cons of Peel and Stick Paint Samples
As with any product, peel-and-stick paint samples have benefits and drawbacks. Let's delve into these aspects for a comprehensive perspective:
Pros
Mess-Free
Ease of Use
Mess-Free
Versatile Viewing
CONS
Limited Texture Representation
Potentially Misleading on Heavily Textured Walls
To summarize my review of Samplize Peel and Stick Paint Samples: they offer an impressive range of benefits that make color selection convenient – although they may fall short regarding detailed inconsistencies such as textured surfaces or differing paint finishes.
Personal Experience and Testing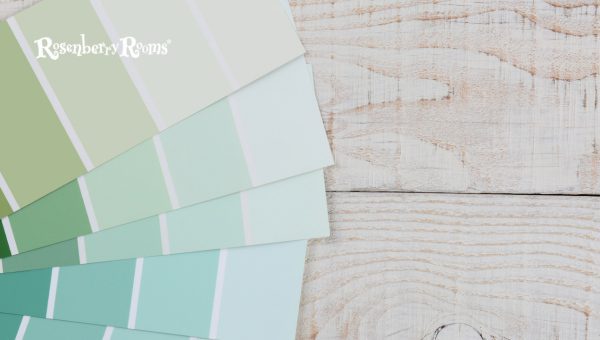 In my pursuit to find the perfect shade for my lounge, I decided to give the Samplize Peel and Stick Paint Samples a go.
I chose a variety of samples from samplize.com, including hot favorites like Sea Salt and Repose Gray from Sherwin Williams and Edgecomb Gray from Benjamin Moore.
Price, Shipping, and Packaging
Considering its convenience, with prices between $5.95 - $7.95 per sample, it wasn't overly strenuous on the pocketbook.
The order process was swift, with attention to customer service visible at every step. Each sample arrived promptly in less than a week with free shipping.
As for packaging, each sample was individually sealed and delivered in sturdy cardboard envelopes preventing any bending or creasing.
Testing Environment
I used these peel-and-stick paint samples to assess whether different surfaces or lighting conditions would affect color rendering.
I started by sticking my chosen samples onto a wall that gets a significant amount of natural and artificial light during various times of the day.
I did this again on another wall surface that only received indirect natural light during dawn and artificial light post-sunset.
Samples on Surfaces
To decipher how versatile these samples were, I stuck them on different textured surfaces, including walls with a matt emulsion finish and wooden casing around our windowsills with a satin finish.
To my delight, Samplize's peel-and-stick paint swatches showcased consistency throughout different lighting situations and surfaces.
When repositioned across multiple spots, the reusable adhesive backing didn't damage any surface or leave sticky residues behind.
Unfortunately, I can not provide photos of these samples for visual understanding, but in my experience, they were accurately depicted as described above.
After assessing Samplize's peel-and-stick paint samples over traditional methods, I vouch for their convenience factor.
So next time you've got some big paint decisions to make - save yourself some hassle (and precious weekends) by opting for these easy-peasy peel-and-stick paint samples.
FAQs About Samplize Peel and Stick Paint Samples Review
What makes Samplize's Peel and Stick paint samples different from traditional ones?
Samplize's samples are convenient, mess-free, and accurately depict the paint color. They offer the freedom to experiment with colors across various surfaces and lighting conditions.
How accurate are the colors on Samplize's peel-and-stick samples?
The colors on Samplize's peel-and-stick samples are very accurate as every sample is painted with two coats of the original paint from top brands like Sherwin Williams or Benjamin Moore.
Are the peel-and-stick samples reusable?
Yes, these samples can be repositioned several times without losing their adhesiveness.
Where can I purchase Samplize's peel-and-stick paint samples?
You can purchase their products directly from their website.
Can Samplize's Paint Samples be used on different surfaces?
Yes, they can safely be stuck on any surface, including walls, cabinets, or furniture, without causing any damage.
Conclusion
Having personally used Samplize's innovative peel-and-stick paint samples, I can confidently assert that they are a game-changer in home renovation and design.
Their peel-and-stick nature eliminates the cumbersome process of traditional paint sampling and offers a mess-free way to envision your color choices in real time.
The quality, accuracy, and versatility offered by Samplize surpass any traditional methods I've used before.
In conclusion, these samples are convenient without compromising quality or authenticity.
From my experience, you'll fall in love with their seamless usage and appreciate the value and simplicity they add to your color decision-making process.
If you plan a home improvement project or pick colors for a new space, try Samplize Peel and Stick Paint Samples. You won't regret it!