Stepping into the realm of interior design can often feel intimidating. With infinite color options available, each promising a unique aesthetic appeal, choosing the right one for your home seems like quite a task.
In this panorama of colors, Sherwin Williams Dorian Gray SW 7017 emerges as one of the most versatile hues to consider for your setting.
Wrapped in an elegant blend of timeless greys and subtle undertones, this color paints a picture of refined sophistication quite like no other.
A relatively popular choice among interior decorators and homeowners alike, Sherwin Williams Dorian Gray SW 7017 brings a fresh perspective to your walls, offering a delicate balance between striking and serene that easily adapts to various styles and themes.
Why is Sherwin Williams Dorian Gray So Popular?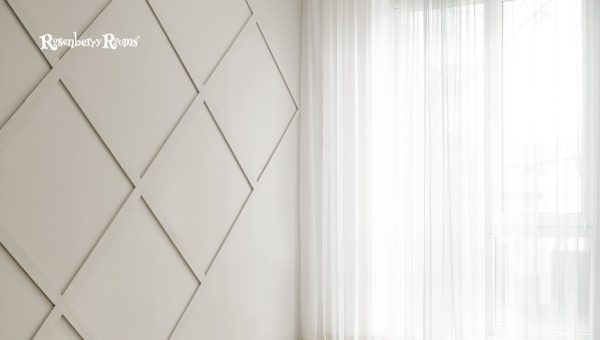 Sherwin Williams Dorian Gray SW 7017 stands out as a crowd favorite for several reasons.
Versatility: One of the main reasons for its widespread popularity is its incredible versatility. This color can easily be adopted in your bedroom, living room, or kitchen.
Balanced Undertones: This beautiful hue boasts a balanced gray undertone that complements warm and cool shades equally well.
Elegance: The elegance that Dorian Gray SW 7017 brings is simply unbeatable. This color adds a sophisticated touch to any space it graces, making it an irresistible choice for interior decorators and homeowners alike.
Compliments Varied Decor Styles: Additionally, this shade pairs well with various decor styles – from modern minimalist to boho-chic and everything in between.
The popularity of Sherwin Williams Dorian Gray SW 7017 is primarily rooted in its ability to effortlessly blend into any setting while creating an aura of exquisite elegance.
Give this warm and welcoming grey shade a try, and you're likely to join the ranks of its many admirers.
The Undertones and LRV of Dorian Gray SW 7017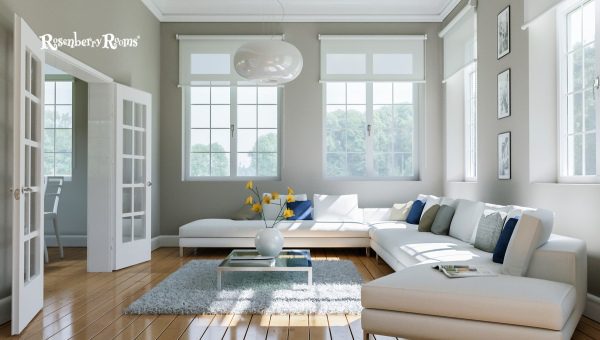 Let's dive into some specifics about this shade that will offer a deeper understanding of what it brings.
Undertone
Sherwin Williams Dorian Gray SW 7017 strikes an admirable balance between warm and cool tones. Its warm undertones give it a smooth and welcoming appeal, steering away from stark or cold expressions often associated with grays.
Its warming undertone pairs beautifully with soft cream, off-white, or muted beige decor elements, effortlessly enriching the narrative of your interior design.
It's worth noting that the undertone of Dorian Gray can subtly shift depending on lighting conditions. Its warm aspects are emphasized in a well-lit room, while its more relaxed characteristics come forward in low-light settings.
Light Reflectance Value (LRV)
Light Reflectance Value, or LRV, measures the amount of light reflected by a given color. This metric is crucial in understanding how dark or light that color might appear under varying light conditions.
The LRV value is 39. This scale ranges from 0 (absolute black) to 100 (pure white), meaning this gray steps more toward the darker side while preserving quite a significant amount of reflectivity.
A higher LRV means more reflection and, thus, a brighter room perceived as more significant to the eye. On the other hand, lower LRVs result in lesser reflection, making spaces feel cozier and more intimate.
Given its mid-range LRV, Sherwin Williams' Dorian Gray can make smaller rooms feel spacious without losing their comforting charm.
The chic elegance of Dorian Gray SW 7017, its harmonious undertones, and its balanced LRV explain why it's an immensely versatile choice for various interiors - befitting larger living spaces and cozy little niches with equal aplomb.
Does Dorian Gray SW 7017 look Warm Or Cool?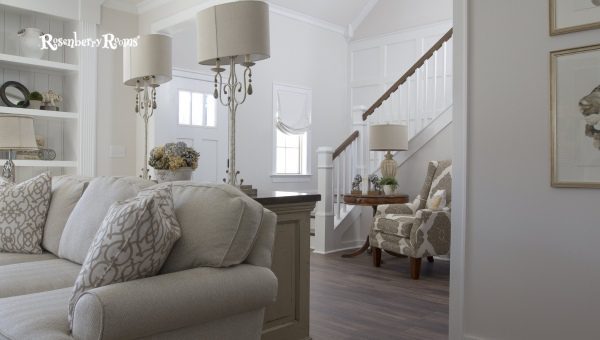 There's an ongoing debate in the design world whether Sherwin Williams Dorian Gray SW 7017 leans more towards the warm or cool spectrum.
Let's dissect some key points to understand its inclination and complexity truly.
Muted Undertones: Dorian Gray SW 7017 carries warm and cool undertones, which can change under different lighting conditions. During daylight hours, with lots of natural light, it may appear more relaxed and more straightforward gray. It may reflect a slightly warm undertone under artificial lighting or in darker spaces, hinting at a mild taupe direction.
Depends on Pairing: This color's warmth or coolness can rely on the colors you choose to pair with it. If placed next to neutrals like crisp white or creamy beige, Dorian Gray will have a cozy vibe. When matched up against blues and greens, the excellent characteristics will become more prominent.
The Surrounding Elements: Your choice of furniture, decor accessories, fabrics, and flooring can influence whether Dorian Gray appears warm or cool in your space.
In conclusion, Sherwin Williams Dorian Gray falls into that sweet spot - neutral gray with warm and cool characteristics depending on the surroundings and lighting conditions. This underpins its versatility to harmonize with various accents and styles.
Remember that perception varies from one person to the next. Therefore, it's always recommended to test samples on your walls before committing – consider using Samplize – they send you large-sized peel-and-stick paint swatches! No paint cans are required!
Sherwin Williams Dorian Gray: Interior and Exterior?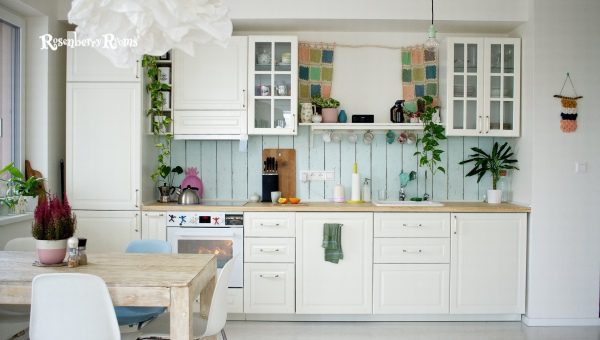 One of the distinguishing aspects of Sherwin Williams Dorian Gray SW 7017 is its versatility for interior and exterior applications.
This distinctive feature makes it effortlessly adaptable, allowing homeowners and designers to extend the color's elegance from inside the home to the outer surfaces.
Interior
Sherwin Williams Dorian Gray exhibits impeccable resolution when it comes to amplifying the aesthetic appeal of interior spaces. Let's delve into some key attributes:
Versatility: It graces varied styles with aplomb, including contemporary, farmhouse, rustic, shabby-chic, and coastal themes.
Living Room: It makes a perfect backdrop for living rooms when paired with crisp white or warm cream trims or moldings.
Bedroom: This color brings tranquility and sophisticated charm to the master bedrooms. Pair it with soft white linens and undertone accents for an inviting atmosphere.
Home Office: Dorian Gray's soothing presence creates a productive workspace. Complement it with whites, blacks, or metallics for office furniture.
Kitchen: It works beautifully on cabinets when contrasted against lighter walls or backsplashes.
Exterior
While the interior applications are diverse, Sherwin Williams Dorian Gray SW 7017 also performs exceptionally well outdoors:
Versatile Hue: Its neutral undertones adapt readily, melding seamlessly into various home exteriors.
Compatible Scale: Despite its deeper hue, Dorian Gray scales effectively on large surfaces without overpowering them.
Craftsman and Bungalows: Complement this color with natural stone or wood finishes.
Colonial Style: Accent this gray shade with stark white trims for added elegance.
So before diving headfirst into repainting your home's interior or exterior, try Sherwin Williams Dorian Gray SW 7017! This versatile color could be that missing link to achieving your dream home aesthetic.
Similar Colors of Dorian Gray SW 7017
Understanding the nuances of color pairings plays a vital role in shaping the visual dynamics of your whole space.
Look at similar colors and coordinating hues that match Sherwin Williams Dorian Gray SW 7017 well.
While these are just some fantastic combinations, testing potential pairings in different light conditions is always recommended before you commit.
Remember, it's all about achieving that cohesive look that truly embodies your style.
Sherwin Williams Dorian Gray: Trim Colors
Selecting the perfect trim color to complement Sherwin Williams Dorian Gray SW 7017 can tremendously enhance the overall aesthetic of your space. Let's dive into some color options that pair beautifully with this stately gray shade:
Sherwin Williams High Reflective White (SW 7757): This is one of Sherwin Williams' purest whites, and it stands out as a brilliant match for Dorian Gray SW 7017. The cool crispness of High Reflective White creates a striking contrast against the warm neutrality of Dorian Gray, highlighting the architectural details in your space.
Sherwin Williams Pure White (SW 7005): A touch warmer than High Reflective White, Sherwin Williams Pure White brings out the best in Dorian Gray without altering its unique color profile. This pairing creates a seamless balance that's soothing to the eye.
Sherwin Williams Snowbound (SW 7004): For those who prefer a blend over contrast, Snowbound is an excellent trim color option that subtly merges with Dorian Gray. It offers softness and warmth while maintaining the elegant simplicity of your decor.
The choice of trim color must ultimately align with your aesthetic and the intended ambiance for your space.
Testing these options with large swatches or small sample cans can give you a clear idea of which one best complements Sherwin Williams Dorian Gray SW 7017 in your interior layout.
Where You can use Dorian Gray
Exploring potential spaces where you can incorporate Sherwin Williams Dorian Gray SW 7017 helps to understand how this shade adapts to diverse settings.
Be it a serene bedroom or an energetic home office, the Dorian gray never fails to capture the right mood.
Bedroom
The bedroom is your private sanctuary, a place of rest and rejuvenation. Using Dorian Gray here brings a calming, soothing aura ideal for relaxation.
It's not too harsh on the eyes, offering gentle comfort with its warm undertones. Whether you choose contemporary decor or keep things simple with minimalistic furnishings, this shade merges flawlessly with any style.
Kitchen Cabinets
At the heart of every house, the kitchen becomes even more inviting when dressed in Dorian Gray. This color on your kitchen cabinets exudes a classic vibe while adding depth and dimension to your space.
Make sure to let ample natural light stream in during the daytime to allow this color to work its soft magic.
Bathroom
In the bathroom, Dorian Gray works wonderfully as it evokes a spa-like environment, thus transforming your everyday routine into something luxurious.
The color's inherent soothing quality creates a tranquil ambiance as the perfect backdrop for unwinding after a long day.
Living Room
Dorian Gray shines exceptionally bright in living room spaces, setting up an engaging backdrop for your furniture and art pieces.
Paired with white trims and bright pops of accent colors, it creates an eye-catching balance of cool sophistry and warm homeliness, which is hard to resist.
Board And Batten
A board and batten wall exquisitely emphasized by Sherwin Williams Dorian Gray offers an extraordinary aesthetic boost to any room it adorns.
This unique application of texture and color transforms an otherwise blank wall into a dynamic focal point that will steal anyone's attention.
Home Office
Incorporating Dorian Gray into your home office instills a sense of calmness conducive to focused work while ensuring you're surrounded by warm elegance as you conquer deadlines or brainstorm new ideas.
Diving deeper into various avenues where one can use Sherwin Williams Dorian Gray SW 7017 has hopefully made you recognize its endless possibilities in terms of application and adaptability alike.
Why is Samplize Important Before Buying Full Paint Color?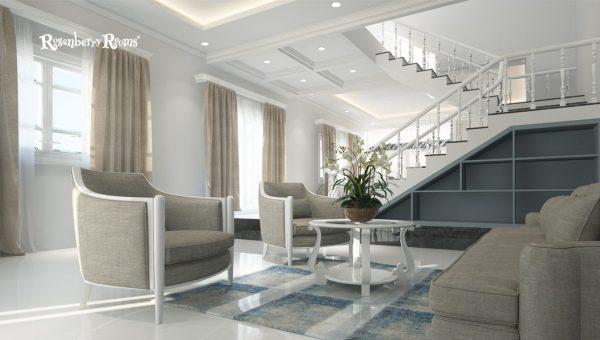 Selecting paint colors involves more than just aesthetic appeal, it's about evoking the right mood and creating a space that is both warm and inviting.
Sample offers homeowners a hassle-free way to preview paint colors, helping them to make informed decisions before buying full paint color.
Here are some key reasons why you should consider Samplize:
Avoid Mistakes: It allows you to avoid costly mistakes and disappointments that often come with choosing the wrong paint color for your space.
Accurate Color Display: Samplize's samples are painted with genuine Sherwin Williams Dorian Gray SW 7017, ensuring you see the exact shade.
Light Influence Reveal: Adhesive samples can be moved around rooms throughout the day so you can observe how different lights affect your chosen color.
Large Samples: With 12"x12" size samples, you get a better view than small paper swatches or brush outs on your wall.
Using Sample can save time and money in your design process by helping you confidently choose the perfect paint color.
It's like having a personal interior designer at your disposal to aid in creating your dream space.
FAQs about Dorian Gray SW 7017
What color is Sherwin Williams Dorian Gray SW 7017?
Sherwin Williams Dorian Gray SW 7017 is a warm, sophisticated medium-dark grey with slightly green undertones.
What is the LRV of Sherwin Williams Dorian Gray?
The Light Reflectance Value (LRV) of Sherwin Williams Dorian Gray SW 7017 is 39, reflecting a moderate amount of light in a room.
In which spaces does Dorian Gray look best?
Thanks to its versatility, Dorian Gray works beautifully in bedrooms, living rooms, kitchen cabinets, bathrooms, and more.
Is Dorian Gray suitable for both the interior and exterior?
Sherwin Williams Dorian Gray SW 7017 is suitable for interior and exterior applications due to its balanced undertones and sophistication.
Which colors coordinate well with Sherwin Williams Dorian Gray SW 7017?
Whites, light grays, blues, beiges, earthy browns, and greens all pair perfectly with Sherwin Williams Dorian Gray SW.
Conclusion
To wrap up the Sherwin Williams Dorian Gray SW 7017 discussion, it's clear why this gleaming color is such a popular choice.
Its balance of sophistication, versatility, and undying elegance offers a winning combination that creates stunning interiors.
Whether you're looking to spruce up your living room, revitalize your bedroom, or give a new look to your kitchen cabinets, Dorian Gray provides an ideal backdrop that effortlessly complements various decor styles and themes.
However, remember that lighting is crucial in how this color turns out on your walls. So it's highly recommended to try samples using tools like Samplize before committing to the entire paint job.
With Sherwin Williams Dorian Gray SW 7017, you're welcoming into your home color and an ambiance of subtle grandeur and tranquility.
It's time to let Dorian Gray turn your house into the cozy sanctuary you've always dreamt of!