Have you ever stood in the paint aisle, overwhelmed by the sheer variety of colors? You're not alone in this predicament.
Choosing the right paint color is daunting, especially when aiming to create a specific ambiance in your home.
In this scenario, you can never go wrong with neutral paint colors. Neutral paint colors are like faithful old friends in the volatile world of interior design. But let's clarify: when I say "neutral," I don't just mean beige or eggshell, no!
Neutral is a broad spectrum that covers an array of hues that bring class and sophistication while offering an excellent canvas for your furnishings and decor pieces to shine genuinely. Now, let's delve into the world of neutrals that will turn your home into an elegant retreat.
How You Can Choose The Best Neutral Paint Colors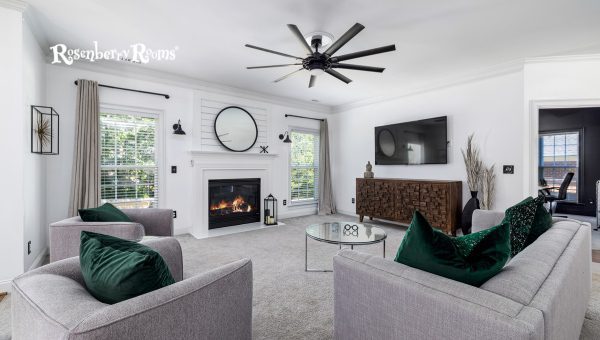 When choosing the best neutral paint colors, there are several factors and steps to consider mindfully. Let's delve into the bullet list below:
Know Your Undertones: Understanding the undertone of color is critical. When I pick neutral colors, I pay specific attention to understanding if it's a cool or warm undertone because this dictates how the paint interacts with other elements in the room.
Consider Lighting: Both natural and artificial light can dramatically impact how your color looks at different times of the day. I should paint and observe swatches on my walls at other times.
Factor in Your Décor: Look at your flooring, furniture, artwork, curtains, and other decor before choosing—the neutral color you select should bolster these items rather than compete with them.
Think About Room Size and Purpose: Lighter neutrals can create the illusion of more space if you're painting a smaller room or area without much natural light. Spaces like bedrooms may benefit from warmer neutrals that offer an inviting and cozy feel.
Test The Colors: Paint large swatches on different walls in your room or poster board. This helps you see what the paint will look like before committing.
Choosing neutrals doesn't have to be mundane or overwhelming—with these simple steps, you'll select colors like a pro.
What Are The Benefits Of Neutral Paint Colors?
As a homeowner, when it comes to redecorating, selecting the right shade can make all the difference. Neutral paint colors have a myriad of benefits that are often overlooked. Let's delve into some of these benefits:
Versatility: If there's one thing I love about neutrals, it's their versatility. Neutrals can seamlessly blend in with almost every color scheme or décor style. From modern minimalist to rustic chic, neutral colors work nicely across different interior types.
Timelessness: Trendy hues may come and go, but neutral tones are truly timeless. They impart a sophisticated feel to any space and remain relevant over time despite ever-changing trends.
Maximum Resale Value: Neutral paints are a safe bet if you wish to sell your home eventually. Prospective buyers prefer homes with neutral walls as they picture their furniture fitting nicely.
Ambiance: Lighter neutral shades such as white or cream can brighten up a room, making it seem more spacious, while darker hues add an element of coziness.
Easy Décor Changes: With neutral walls as your canvas, changing décor can be done without significant overhauls - update accent pieces!
In essence, neutral paint colors always make an excellent choice, whether you crave trend-proof walls or aspire for an elegantly versatile backdrop that allows for easy embellishments or replacements
25 Best Neutral Paint Colors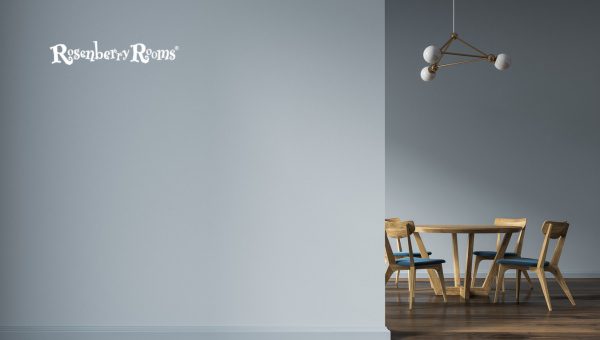 There's a buffet of neutral paint colors you can feast on, but here are my top choices. The right one for you will depend on your taste, light conditions, and home decor. Let's start with one of my favorite neutrals - the chic Cornforth White from Farrow & Ball.
1. Farrow & Ball Cornforth White (228)
Farrow & Ball's Cornforth White is a versatile neutral with a touch of sophistication. Named after John Cornforth, the architectural historian.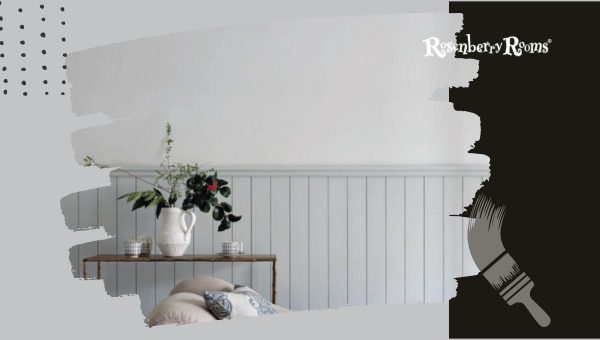 This grey-toned white perfectly complements contemporary and traditional settings. Not too warm and not too cool – it's like Goldilocks' oatmeal, just right.
Versatility: Blends well with different color schemes - from warm reds and earthy browns to cool blues and greens.
Sophistication: This has an underlying hint of grey that gives it an air of elegance without being too pretentious.
Adaptability: Changes beautifully with light changes throughout the day – brighter by day and cozier by night.
Choosing a neutral color like this doesn't mean you're opting for something safe or boring. Instead, it can provide an elegant backdrop to your other design elements.
2. Farrow & Ball Skimming Stone (241)
I remember the first time I saw Farrow & Ball's Skimming Stone. A beautiful warm, earthy color struck a chord with my affinity for soft and chic neutral shades emitting an inviting tranquility and simple, understated elegance.
Warm undertone: Although a neutral shade, Skimming Stone tends to be slightly warm with a vaguely pinkish undertone that creates a wonderfully cozy feel.
Versatility: This paint color is versatile, apt for any room or furniture piece, setting off against white furniture and blending in with wood tones.
Light Retention: It retains light well enough in brighter rooms without the risk of becoming too washed out, making it feel airy yet grounded simultaneously.
Nobody can deny the dynamic appeal of Farrow & Ball's Skimming Stone. The organic charm of this painting transforms each space into a masterpiece of tranquility and subtle elegance.
3. Benjamin Moore Collingwood (OC-28)
Benjamin Moore's Collingwood is a favorite amongst many interior enthusiasts, including myself. This subtle hue oozes sophistication without coming off as too stark or dull.
As charming as the Canadian neighborhood it's named after, you can expect to see why this has become popular among homeowners and designers alike.
Slight warm undertones: Collingwood flaunts an understated grey profile that gives way to subtle beige undertones that naturally encapsulate warmth and ambiance.
Versatility: Like the Skimming Stone by Farrow & Ball, this also holds impressive versatility across various spaces - whether bathrooms or living rooms. Decorate your mantlepieces and hallways or use them to enhance your guest room's appeal - when paired with white trims, you're in for a striking contrast!
Great backdrop: It provides a fantastic location for modern interiors, antique furniture, or distinctive architectural elements within your home due to its inherent balance of grey/beige.
Rest assured, if you go ahead with either! Farrow & Ball's Skimming Stone offers a vivid touch of nature, whereas Benjamin Moore's Collindale serves sophistication galore.
4. Benjamin Moore Revere Pewter (HC-172)
The world of neutral paint colors is vast and varied, but Benjamin Moore's Revere Pewter has become a timeless classic.
This particular shade is renowned for its versatility and gentle warmth. Commonly used in living rooms and dining areas, this shade adds sophistication without overpowering the space.
Perfect Balance: Why do I like it? Well, Revere Pewter brilliantly merges warm undertones of beige with cool gray to achieve a unique balance that works well in any light.
Versatility: Whether your home is styled traditionally or you're more into contemporary designs, the subtlety of Revere Pewter complements all kinds of decor styles.
Complementary Colors: Pair it with stark white trim for a stunning contrast. Or if you want to keep your palette richly neutral, pair it with earth-toned upholstery or wooden furniture, and you're set to impress!
Mood Enhancer: This color can significantly create a comfortable and cozy environment. After all, our surroundings can influence our mood.
5. Sherwin Williams Mindful Gray (SW 7016)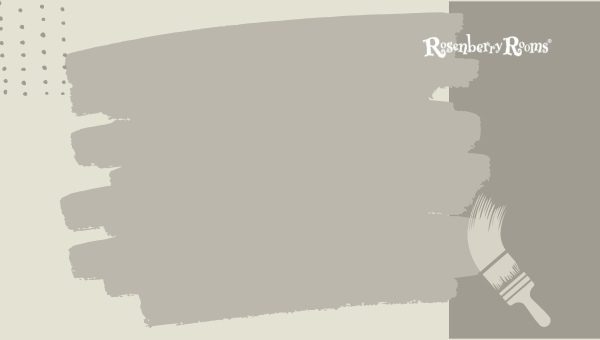 Stepping onto the cooler side of neutrals, we have the Sherwin Williams Mindful Gray. Now don't get misled by "gray" here! This color isn't just gray; it's a beautiful blend that evokes tranquility and luxury simultaneously.
Cool Undertones: What sets Mindful Gray apart from other grays is its cool blue undertones. A peek at it in natural sunlight lifts those blues into prominence.
Adaptive Nature: I've noticed that depending on the time of day, lighting situation, or room angle Mindful Gray can seem more brownish or blueish while maintaining its elegant gray persona.
Subtle Sophistication: Again applicable for both traditional and modern interiors, Mindful Gray brings an understated elegance to any space applied.
Pairing Tips: One brilliant feature of this shade is how it works with deeper shades like navy blue or stark colors like white to create a breathtaking contrast. Try experimenting with different combinations; I'm sure you'll be surprised!
So choose these neutral hues that match your style perfectly, and start your home makeover today.
6. Farrow & Ball Pointing (2003)
Farrow & Ball's Pointing 2003 is a classic off-white shade that provides an exquisite backdrop to your interior space. It receives its name and inspiration from the color typically used in traditional pointing, pure white. The understated elegance of this shade allows you to create a serene and soothing atmosphere.
Versatility: One of the standout features of Pointing is its versatility. It complements a range of home styles, from modern minimalism to classic Victorian.
Harmonious: It blends well with both warm and cool tones. It is impressive how it can bring harmony to diverse color palettes.
Light Reflective: Farrow & Ball Pointing has excellent light reflectivity, making your space more expansive and brighter.
Warm Undertones: This off-white shade boasts subtle red undertones that add warmth to any room without overpowering the overall aesthetic.
7. Benjamin Moore Edgecomb Gray (HC-173)
If you are searching for a neutral paint color with unmatched depth and dimension, Benjamin Moore's Edgecomb Gray HC-173 tops my list. It offers a perfect blend of gray and beige - affectionately called "greige" – treading that fine line between warm and cool.
Elegant Neutrality: The beauty of Edgecomb Gray lies in its sleek neutrality. Its earthy hue feels organic and grounded, thus infusing warmth into your indoor space.
Flexibility: Irrespective of your decor style - rustic farmhouse chic or contemporary elegance - Edgecomb Gray adapts beautifully.
Versatile Complementary Color Options: Whether paired with rich browns or crisp whites, it complements many other colors while holding its own.
Ideal for Open Spaces: Due to its medium-light LRV (Light Reflectance Value), it works wonders in open spaces with abundant natural light interception.
Remember, when chosen correctly, paint colors can dramatically transform your interiors' vibe and visual appeal.
Our top picks, Farrow & Ball's Pointing and Benjamin Moore's Edgecomb Gray are evergreen options in the world of neutral paints that offer timeless charm without compromising style.
8. Sherwin Williams Alabaster (SW 7008)
Sherwin Williams Alabaster SW 7008 is a neutral paint color that has been recognized over the years. Celebrities often grace the red carpet, but in the world of paint - it's Alabaster dressed to the nines! Let's delve into why this particular shade should make your shortlist.
Versatility: What's not to love about a color that can cover your walls, ceiling, and even kitchen cabinets? Its cream undertones beautifully complement wood-based interior décors but work just as well with more relaxed fabrics and materials.
Tranquility: There's something incredibly peaceful about walking into an Alabaster-painted room. Its soft hues bring a calming essence that makes you feel invigorated and relaxed.
Perfect Balance: Not too white or chalky; Alabaster strikes an impeccable balance. It adds warmth without being overly dominant - letting your interior décor items take center stage.
Sunlit Glow: Here's where it shines! In natural lighting, Alabaster reflects a subtly radiant glow perfect for spaces wanting a light-filled ambiance.
9. Sherwin Williams Accessible Beige (SW 7036)
Don't let the name fool you! Sherwin Williams Accessible Beige SW 7036 is far from a dull beige; instead, it is an appealing fusion of beige and grey, often termed "greige." Now, if that doesn't pique your interest already, here are more reasons to consider Accessible Beige for your home makeover.
Elegance Personified: Create an enviable space reeking of sophistication with this color. Its soft undertones make for stunning walls
Changes with Light: Depending on room lighting or time of day, Accessible Beige ebbs and flows between being more beige or grey. A chameleon quality I thoroughly enjoy seeing!
Pairs Beautifully: This color teams incredibly well with white trimmings or warm wood accents – lending itself seamlessly to almost any décor style you have in mind.
A Timeless Classic: Trends may come, but good taste never goes out of style. Choosing Accessible Beige ensures your space remains eternally chic.
Remember, paint is transformative. Choosing the right neutral shade, such as Sherwin Williams Alabaster or Accessible Beige, could be the secret ingredient in creating your dream home.
10. Farrow & Ball Ammonite (274)
Did you ever want your space to have a unique, modern touch with a spacious vibe? You can get this with the Farrow & Ball Ammonite 274.
Known as a contemporary shade of grey, it's perfect for those who want an intriguing balance between warmth and light. Here's why I think it's worth considering:
Subtle Yet Striking: Despite its understatement, this hue makes a statement in any setting, whether small or large spaces, creating an instant transformative effect.
Soothingly Warm: This neutral paint color is warm enough to provide a comforting atmosphere without overpowering the room's character.
Great Versatility: Works with almost any décor style - from traditional to modern, minimalist, or rustic.
Perfect Daytime Reflections: It has an amazingly natural daylight reflection which will help you relish the vibrant ambiance during daytime
11. Farrow & Ball Wevet (273)
If I could describe Farrow & Ball Wevet 273 in two words: Minimalist Magic! The color resonates well with those who appreciate airiness or weightlessness and simplicity in their living space. Here's what makes this hue a designer favorite:
Subtle Sophistication: This gentle off-white color features subtle hints of grey that contribute to its overall sophistication and depth.
Elegant Minimalism: The color perfectly serves minimalistic decor styles where less is more and aesthetics are valued over clutter.
Room Brightening Effects: Amazingly capable of brightening up dark rooms while simultaneously adding depth and dimension to smaller spaces.
Highly Compatible: Great compatibility with darker hues due to its lightly gray undertones. Excellent for living rooms or kitchens paired with charcoal-colored cabinetry or bluish-gray furniture pieces.
Choosing between Farrow & Ball Ammonite (274) and Wevet (273) depends on whether you want more warmth or coolness in your space – both are top-notch choices for versatile neutral paint colors.
12. Sherwin Williams Worldly Gray (SW 7043)
Let me take a moment to rave about Sherwin Williams Worldly Gray. In my opinion, this shade is an unsung hero amongst neutral paint colors.
It's a soft hue with green undertones that's incredibly versatile - perfect for just about any room in your house.
A Versatile Shade: You can't go wrong using Worldly Gray in virtually any room of your home. Whether it's a living area, dining room, bedroom, or office, this color adapts to its environment effortlessly.
Pairing Potential: The beauty of this neutral also lies in its compatibility with other colors. It pairs seamlessly with shades, from emerald greens to deep blues and bright yellows.
Lighting Effects: But remember, like most neutrals, lighting is crucial in visually perceiving Sherwin Williams' Worldly Gray. Under artificial light, it may lean more towards beige, while natural light brings out the grey-green undertones.
Mood Setter: Another advantage? It adjusts well to different moods. This color lays the groundwork without overpowering the space if you want to elicit calm vibes or aim for something more energetic.
13. Farrow & Ball Purbeck Stone (275)
Stepping away from grey and moving into a more brown palette, we have Farrow & Ball's Purbeck Stone. Now if versatile gray has you wanting something edgier but not quite beige – meet your match.
Not Just Beige: The genius of Purbeck Stone is it isn't just another 'beige.' Instead, it operates between gray and beige thanks to warm undertones, which prevent your walls from looking too cold or clinical.
Tweaks with Lighting: Its neutral nature means that under different lightings, Farrow & Ball's Purbeck Stone takes on different moods – sometimes warmer or cooler depending on whether natural or artificial lights hit it.
Complements Woodwork Well: Here's another perk - if you've got wooden furniture or flooring, this could be an ideal choice as it complements wood tones well while maintaining its understated elegance.
I love these paints because they are easy on the eyes and offer flexibility and adaptability to homeowners' evolving tastes over time.
14. Sherwin Williams Anew Gray (SW 7030)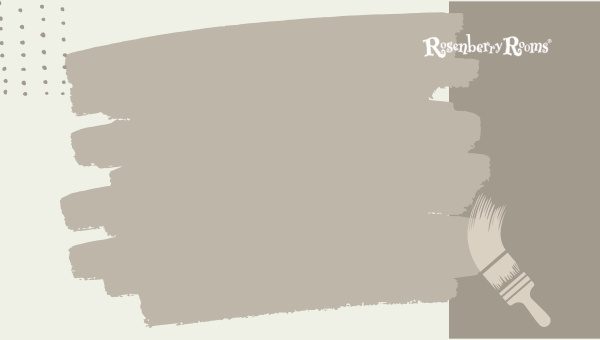 Sherwin Williams Anew Gray SW 7030 is my go-to whenever I desire a rich, warm ambiance in my home. It's a mid-toned, gorgeous neutral color that seems to adapt to the changing daylight. The beauty lies in its versatility - it transforms with the surroundings! Here are some highlights:
It has a substantial Light Reflective Value (LRV), tipping the scales at about 47 out of 100. This means it can reflect quite a bit of light and efficiently brighten your space.
The pigments involved bear green and taupe undertones, giving it an earthy look, perfect for creating a warm and inviting space.
It marries well with light and dark color palettes, providing room decor and furnishing flexibility.
Anew Gray is ideal for spaces like the cozy living room or even the pragmatic office room, effortlessly uplifting any aesthetic from modern minimalist to rustic charm.
15. Benjamin Moore Classic Gray (OC-23)
Benjamin Moore Classic Gray OC-23 is in my heart. For me, it epitomizes freshness reviving any space it touches.
This striking neutral hue is soft and sophisticated - making you feel like you're navigating through clouds! Let's have a closer look:
With an LRV of over 73.67 out of 100, Classic Gray proves tremendous at reflecting natural or artificial light around the room. Even on dull days, this color aids in maintaining brightness.
Its undertones are subtle but slightly toward a warm yellowish-beige, which aids in keeping that luminous effect without turning overly stark or sterile.
Classic Gray works harmoniously with most color schemes making it an impeccable choice for any decorating style from romantic French cottage to cutting-edge contemporary.
Due to its versatile nature, one can dress up this hue anywhere from kitchen cabinetry to bedroom walls to exterior sidings! Your imagination is genuinely the limit with Classic Gray.
Remember Benjamin Moore's quote, "The secret of the classic is that it looks so easily achieved." Well indeed!
With these fantastic neutral colors like Sherwin Williams Anew Gray (SW 7030) & Benjamin Moore Classic Gray (OC-23), transforming your home into something awe-inspiring has never been easier.
16. Sherwin Williams Agreeable Gray (SW 7029)
Sherwin Williams Agreeable Gray SW 7029 is a neutral paint for many because of its versatility. This subtle shade carefully distinguishes between gray and beige, making it an excellent choice for any room.
The color's adaptability allows it to fit in with almost any color scheme making it a top contender when choosing neutral paint colors.
Warm Undertones: One of its alluring features is that despite being gray, it carries warm undertones that prevent it from looking too cold in the room. It's crucial, especially in spaces with minimal natural light.
Versatility: Another enticing characteristic of this soothing color is its versatility. The soft gray meshes well with hardwood floors and the most modern finishes.
Mood Setting: Agreeable Gray sets a serene and calming mood that can significantly influence relaxation and tranquillity. This makes it ideal for bedrooms or study rooms.
Light Reflectance Value(LRV): It has an LRV of 60, making small spaces appear larger while brightening up darker rooms.
17. Sherwin Williams Repose Gray (SW 7015)
Moving on to another favorite in the world of neutrals - Sherwin Williams Repose Gray SW 7015. This paint color is subtly warm with a tiny hint of purple; Not conspicuous but adds depth and sophistication to the color palette.
Elegant Hue: The subtle touch of purple gives a sleek hue that impeccably suits both traditional and contemporary spaces.
Light Reflectance Value(LRV): Repose Gray has an LRV rating of around 58, which means not only does this color help in improvising space utilization perception but also accentuates natural light, effectively causing rooms to appear more prominent.
Adaptability: Similar to Agreeable Gray, Repose Gray blends nicely with different styles and colors, making your home a custom haven full of charm.
Easy Maintenance: Lighter shades tend to showcase dirt easily; however, this medium-tone gray resists showing wear while maintaining its elegant appeal.
The beauty lies within their adaptable nature that enables these colors to shift according to their surroundings creating an unmatched harmony in the living space.
18. Sherwin Williams Dorian Gray (SW 7017)
If you're searching for a versatile shade that melds the authenticity of gray with the warmth of beige, then Sherwin Williams Dorian Gray is an excellent choice.
I found it a beautifully balanced gray, deep enough to make a statement but light enough to blend seamlessly into any unique design.
Dorian Gray is considered a medium-dark color.
It has an LRV (light reflection value) of 39, reflecting moderate light.
A warm gray, it creates a calming and sophisticated atmosphere in your room.
This color pairs well with whites for contrast or earth tones for a harmonious feel.
Something is soothing about Dorian Gray. Its tone gives off an inviting vibe, perfect for common areas like living rooms, kitchens, or even bedrooms if you prefer darker hues for resting spaces.
19. Farrow & Ball Strong White (2001)
Conversely, if you lean more toward lighter neutral colors, let me introduce you to Farrow & Ball's Strong White.
What I adore about this shade is its chameleon-like quality—it changes subtly depending on the lighting and surrounding colors.
Despite its name, Strong White is not purely white but has soft undertones of gray.
It's highly adaptable, working well in nearly any room or setting.
With an LRV of 74, Strong White reflects much more light than Dorian Gray.
This paint color can be a fabulous backdrop for bolder décor items or pops of color.
What I have indeed fallen in love with about this hue is its versatility—it truly shines, whether applied with stark modern furnishings or traditional antiques. Further, Strong White maintains a harmonious visual temperature that prevents your room from veering too cold or sterile, like some whites tend to do.
These two hues prove that neutral paint colors don't need to be boring—they provide equilibrium and flexibility within your home's décor schemes.
20. Benjamin Moore Gray Owl (OC-52)
If I had to choose one color to embody the feeling of tranquility, it would be the Benjamin Moore Gray Owl OC-52.
This particular shade is one of my favorites because it's arguably the purest form of gray. It gives off an air of sophistication and grace while remaining unpretentious and welcoming.
Versatility: Its unique combination of warm and cool undertones makes it suitable for any room, no matter the lighting situation. Whether you've got heaps of natural light or rely more on artificial sources, this paint remains unfazed.
Most compatible colors: This hue complements a broad color palette. Colors like navy blue, forest green, ivory cream, or flamingo pink pair seamlessly with the Gray Owl.
Relaxing ambiance: This color's calming effect is perfect for rooms such as bedrooms or home offices where a serene environment can contribute to productivity.
Effortless sophistication: If you appreciate a minimalist aesthetic, apply this color on your walls without a second thought. Its simplicity blends seamlessly with contemporary decor styles.
21. Farrow & Ball Elephants Breath (229)
When I first came upon Farrow & Ball's Elephant's Breath 229, I was instantly enamored by its comforting yet mysterious persona.
It seems to shift according to your perspective - sometimes appearing a warm taupe while revealing an underlying rosy hue at other times.
Warm undertone: Unlike generic gray shades, Elephant's Breath emanates warmth due to its subtle pinkish tint underneath.
Ideal background color: Elephant's Breath can be used throughout the home without overpowering other design elements – think windowsills, trims, or even doorways.
Pairing with dark tones Enhancing its depth with darker furnishings or textiles will bring an added richness that accentuates its eloquent charm.
Creates an inviting aura: This paint blusters comfort and calmness, making it perfect for spaces where you unwind and relax, like bedrooms and living areas.
22. Benjamin Moore Ballet White (OC-9)
Ever dream of your home as a classic, warm haven that exudes elegance, simplicity, and comfort? Benjamin Moore's Ballet White is here to turn your dream into a beautiful reality.
Let me tell you why this gentle neutral is one of the most luxurious yet understated paint colors.
Elegant creaminess: Ballet White's creamy hue is its signature trait—it's not stark white nor overly creamy. The balance it achieves brings a sleek softness to every space.
Versatility: It pairs incredibly well with both warm and cool shades. Pair it with vivid hues for a stunning contrast or a monochromatic look, and couple it with other similar creamy shades. The possibilities are endless.
Warm undertones: The color features subtle beige undertones. This characteristic warmth is comforting and cozy - especially ideal for living rooms and bedrooms.
Fantastic backdrop: Its warming effect on woodwork and soft wall lighting creates an aesthetic balance. Further enhancing the attention towards artwork or statement furniture pieces.
Light Reflectance Value (LRV): With an LRV of 71.97, this particular shade from Benjamin Moore guarantees light in good measure while maintaining the cozy nature of the space.
23. Benjamin Moore Balboa Mist (OC-27)
Turning our attention to another versatile star from the neutrals palette - Balboa Mist by Benjamin Moore - a soft greyish hue with slight lavender undertones.
Wondering what makes Balboa Mist unique among the abundance of greys? Let me spill some secrets.
Exceptional bluish-gray tone: Sporting a touch of blue and gray gives rooms depth without making them too cool or austere.
Universal appeal: This color's adaptability tickles everyone's fancy, whether in kitchens or living rooms.
The perfect mix: The hue doesn't lean towards being overly warm or cool—making it blend seamlessly into any design style.
Marries well with trims or moldings: It pairs significantly well with white frames for a classic look but also complements darker colors like charcoal and navy blue for more modern spaces.
Light Reflectance Value (LRV): Despite being slightly deeper than conventional neutral paints, Balboa Mist sports an LRV of 65.53, never failing to allow light bounce-back and lesser natural light consumption in day times.
So now that we have wandered through these brilliant neutrals – Ballet White and Balboa Mist – I hope you find them as intriguing as I do! Their versatility and neutral appeal will escalate your walls to unmatched heights.
24. Benjamin Moore White Dove (OC-17)
On our tour of the most fabulous neutral paint colors, Benjamin Moore's White Dove OC-17 is first on the list.
Famous among homeowners and designers alike, I can personally vouch for its sterling qualities. It is versatile and universally appealing and offers a subdued warmth, making it an ideal choice for any room. Let's further explore what makes this color so unique.
Versatility: It seamlessly blends with almost every color palette.
Warm undertones: This paint color has subtle grey and beige, giving spaces a warm glow.
Complement Bright Colors: It enhances brighter colors in your decor or furniture.
Light Reflectance Value (LRV): An LRV of 83.16 reflects light beautifully, creating a spacious feel in your rooms.
I admire White Dove's uncanny ability to adapt to different lighting conditions. Also known as 'chameleon colors,' they change slightly under varying light sources. It's like having several shades in one can!
25. Benjamin Moore Simply White (OC-117)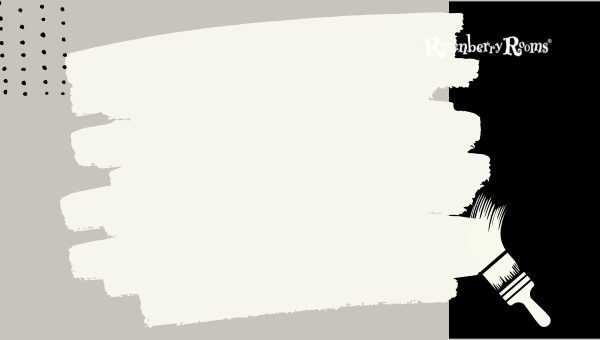 Next up comes another classic from Benjamin Moore - Simply White OC-117. Don't be fooled by its simple name; there's nothing straightforward about this award-winning shade!
Lauded as the 'Color of the Year 2016 by Benjamin Moore, Simply White offers simplistic elegance that redefines your spaces.
Now let's quickly take a look at some critical characteristics of Simply White:
Soothing Ambiance: The tranquility associated with white hues makes it magnificent for bedrooms or living rooms where you wish to establish a relaxing ambiance.
Brightening Effect: A high Light Reflective Value(LRV) of 89.52 reflects more light, magically brightening up the darkest corners of your house!
Unifies Mixed Materials: Whether you've paired wood with metal or silk with jute in your furnishings, Simply White pulls everything together harmoniously by acting as an equalizer.
The true beauty of Simply White lies in its softness and subtlety. Unlike stark whites that might give off an industrial vibe, this shade maintains warmth while keeping it clean and crisp! An ideal blending canvas for all your interior dream projects indeed.
FAQs About Neutral Paint Colors
What exactly are neutral paint colors?
Neutral paint colors are hues that don't appear warm or cool, creating a balanced backdrop. They usually include beige, grey, black, ivory, taupe, and white shades.
Why should I choose neutral paint colors for my home?
Neutral paint colors create a timeless and sophisticated ambiance, offering versatility as they match almost any furniture or decor style.
Are neutral colors dull?
Contrary to the common misconception, neutral colors are not dull. Many variations create warmth and depth in your spaces without overpowering other design aspects.
Can neutral paint colors brighten a room?
Yes, lighter neutral shades with higher light reflectance values (LRV) can bounce off more light and make small spaces appear larger and brighter.
What is the most popular neutral paint color?
Popular choices often change with trends, but classics like Benjamin Moore White Dove (OC-17) & Simply White (OC-117) remain homeowners' steadfast favorites.
Conclusion
Understanding the nuances of neutral paint colors is an art form. Every shade carries charm and charisma, which can transform your space mindfully.
Whether you want to create a relaxing retreat with Simply White (OC-117) or introduce soft elegance with White Dove (OC-17), remember that each hue serves a unique aesthetic purpose.
Neutral paint colors aren't just about providing a safe option for decorating; it's more about realizing their incredible versatility, appeal, and timeless beauty.
So next time you're deliberating on shades in the paint aisle, I hope this guide helps you confidently embrace neutrals. After all, there's a world of possibilities hidden in these seemingly humble hues.