We've all been there, standing in the paint aisle, overwhelmed by the dizzying array of colors staring back at us from those glossy swatches.
And among them all, one color family captures our attention time and again – greens! The fantastic green paint colors available today can instantly bring warmth, calm, or energy to any space.
As varied as nature, these shades range from the softness of a spring meadow to the deep hue of coastal pines.
Now, let me take you on a transformative journey through the world of color. Here we'll explore how you can harness these stunning tones of tranquility and vitality to breathe new life into your living spaces.
Whether it is that corner workspace or your cherished bedroom sanctuary - these verdant hues will impress.
What Things to Consider While Choosing the Green Paint Color?
Several factors can influence your decision when selecting the perfect shade of green. Understanding these aspects allows you to choose the ideal hue with absolute confidence.
Room Size and Purpose: Believe it or not, the room's size and purpose play an essential role. While lighter greens can make a small space appear more open and airy, darker, richer tones might lend a cozy, intimate feel to larger areas.
Lighting: Natural light has a stunning way of bringing out the vibrancy in colors, making them look softer and more dynamic throughout the day. However, rooms with less natural light may benefit from warmer green hues.
Existing Decor: Look at your furniture, artwork, floor coverings, and textiles already in place. Aim for a green that will create a striking contrast or harmoniously complement these existing elements.
Emotional Impact: Green is known for its calming effect when lighter shades are used and invigorating impact when deeper shades are chosen. So consider what mood you'd like to create in your space.
The key takeaway? Always let your personal style guide you. After all, you'll be living with your color choice daily - ensure it's one you'll love!
Where Can I Use Green Color?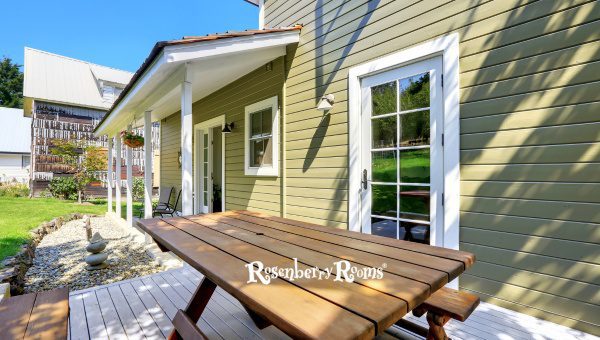 From one room to the following, unique green paint colors can breathe new life into your living spaces. Let me guide you on an exploration through different rooms of a home where these nature-inspired hues can truly shine.
Living Room
Green tones can be magical in your living room, captivating guests while creating an atmosphere of tranquility.
Consider a softer, subtler green like 'Saybrook Sage' complemented by white trim and deeper colored decor for a stylish contrast.
Bedroom
The bedroom serves as a personal sanctuary, and the right shade of green can ensure this oasis exudes comfort and serenity.
I highly recommend an inviting color like 'Sage Green Light SW 2851'. Paired with crisp white linens, you'll be enveloped in a dreamy retreat every night.
Kitchen
It may seem unconventional, but trust me, green kitchens are incredible! A semi-gloss finish in 'Benjamin Moore Avocado' could be what your kitchen needs to invigorate morning coffee routines and nighttime snack runs.
Dining Room
Seeking to capture that rustic farmhouse charm? The robust 'Prescott Green HC-140' in your dining room might be the answer you're looking for.
Warm wooden furniture finishes the look perfectly, creating an intimate space worthy of long dinners and engaging conversation.
Remember, it's all about balancing light and dark hues, gloss finishes versus matte finishes. Find what speaks to you, and let these fantastic greens bring nature indoors.
20 Amazing Green Paint Colors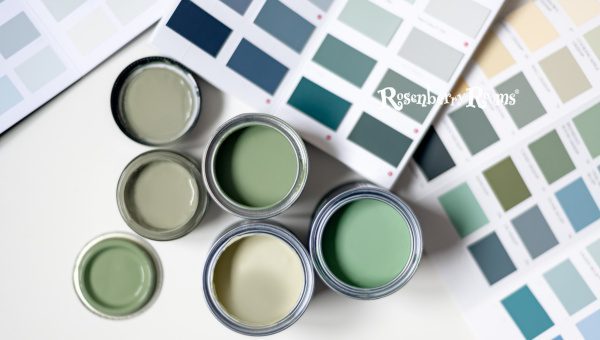 Green, one of the most dominant colors in nature, is a bit of an overachiever when it comes to painting. It can work in any space and instantly injects a serene and calming feel, regardless of the shade. Here are a few standout green paint colors that you may consider.
Prescott Green HC-140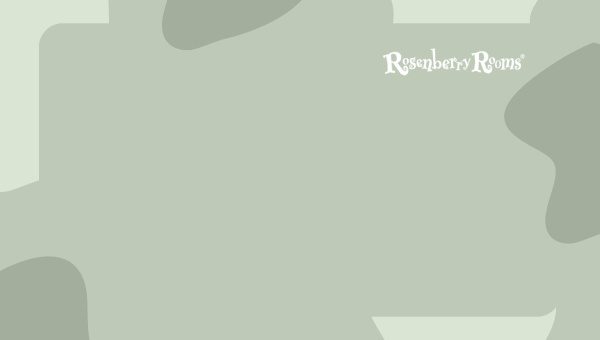 The Prescott Green HC-140 ranks high among my recommended green paint colors. Infused with just enough gray, this paint from Benjamin Moore offers a muted but inviting hue.
Named after one of the oldest towns in the U.S., it carries an underlying historic quality
This shade is perfect for living rooms or bedrooms, where it crafts a soothing ambiance
Its mellow character works harmoniously with whites and softer cream shades
Pair it with wooden furniture for a cozy country-style effect.
Gray Cashmere 2138-60
Gray Cashmere 2138-60, also from Benjamin Moore, is another top-notch choice for spaces requiring something soft but distinctive.
This color seamlessly blends green, blue, and gray into a complex chameleon-like hue.
It's undoubtedly elegant and makes walls feel like silk – luxurious yet understated.
Due to the inherent flexibility of this paint color, it's perfect for several places inside your house - from your home office to your main living areas.
You will evoke a contemporary vibe when combined with metallic finishes or glossier whites for trim work and molding.
Choosing green paints for your interior or exterior doesn't have to be challenging. Instead, consider factors such as room size.
Here are some tips on the type of room (meditation rooms may require darker hues while brighter tones suit home offices), natural lighting available, etc., before choosing any of these paints.
Remember that even within this same family of color – "green" – there are dozens upon dozens of variations, from more botanical versions that feel fresh-cut and alive to those with more earthbound undertones.
Rosemary SW 6187
Stunning and versatile, Rosemary SW 6187 is a breath of fresh air. This green paint color possesses a depth and richness that is the perfect backdrop for traditional and modern living spaces.
Light Reflectance Value (LRV): Rosemary SW 6187 has an LRV of 14, meaning it has the perfect balance of light, creating a cozy yet illuminated environment.
Availability: You can find this paint color at most Sherwin-Williams locations nationwide or order online directly from their website.
Pairing Suggestions: Rosemary blends beautifully with varied materials and textures. Pair it with rustic wood furnishings for a naturally harmonious look, or contrast it beautifully against bright white accents.
Crystalline AF-485
Introducing the soft and relaxing Crystalline AF-485. Belonging to Benjamin Moore's Affinity Collection, considered by experts as "color without complexity," it's an ideal choice when other greens seem too vibrant.
Light Reflectance Value (LRV): With an LRV of 62.81, Crystalline AF-485 is distinctly brighter than other greens, making any room instantly appear more extensive and more open.
Availability: This relaxing hue can be purchased directly at local Benjamin Moore retailers or their official website.
Color Combinations: It pairs excellently with earth tones such as AF-150 Albescent or AF-565 Mysterious to create peaceful and inviting interiors.
Saybrook Sage HC-114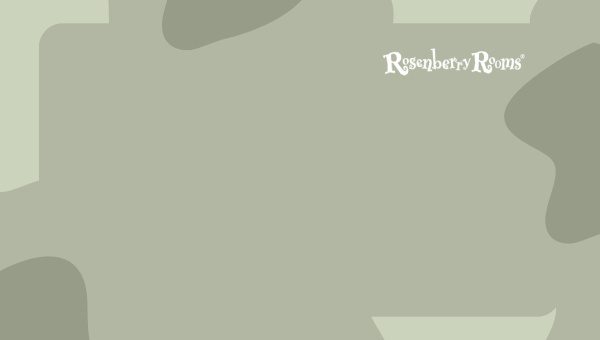 For lovers of muted elegance, we present the lovely Saybrook Sage HC-114. This sublime green shade makes for a tranquil ambiance in any room.
Light Reflectance Value (LRV): With an LRV rating of 45.46, this hue strikes a remarkable balance between comforting coziness and subtlety.
Availability: The Saybrook Sage HC-114 is available at all Benjamin Moore outlets and can be purchased online directly from their website.
Design Recommendations: Marry this delicate shade with deep wood tones or creamy neutrals to evoke a feeling of natural harmony in your interiors.
Sea Haze 2137-50
Meet the modern marvel that is the calming shade of green known as Sea Haze 2137-50—a sumptuous blend that captures all the calming power of big ocean waves under clear skies.
Light Reflectance Value (LRV): Sea Haze has an LRV score of 45.36, offering warmth while keeping spaces light and airy.
Availability: Like other premium Benjamin Moore colors, Sea Haze can be found at Benjamin Moore retailers nationwide or ordered online straight from their store.
Style Pairings: Its versatile nature means Sea Haze harmonizes well with crisp white trimmings or contemporary grays for that added touch of sophistication.
The true magic in these shades reveals itself once they're on your walls exploring different light conditions throughout the day.
Farrow & Ball Green Smoke No. 43
A walk into the world of color would be incomplete without an honorable mention of the perennial favorite, Farrow & Ball Green Smoke No.43. This ageless color rolls the elegance of English country home charm and the allure of rustic wilderness into one.
Light Reflectance Value (LRV) - Green Smoke has a relatively low LRV of 13, making it a mid to dark-tone paint. This LRV makes this paint great for creating cozy, intimate spaces.
Availability - Farrow & Ball Green Smoke No.43 is available online and in-store at leading home improvement and paint stores.
Other important info: It's a testament to its versatility that this color works beautifully with both traditional and contemporary décor. Here are a few points to consider:

Teamed with natural, earthy colors, it can add depth to create a rich room.
It creates an inviting aura when paired with lighter greys and whites.
Works well in south-facing rooms where it perfectly catches the light
Sage Green Light SW 2851
Next on our list is the crown jewel of Sherwin Williams – Sage Green Light SW 2851. This warm hue reflects tranquility and peace amidst the chaos.
LRV - Its LRV stands at 16, meaning it possesses medium-to-light qualities that beautifully reflect sunlight during daytime hours.
Availability - It's readily available online and at physical Sherwin-Williams stores nationwide.
Other important info: Here's more about why Sage Green Light SW 2851 could be your perfect decor partner:

Complements earth-toned furniture and accents.
It creates an open space appeal, making it great for smaller rooms.
It pairs wonderfully with cooler grays or light creams.
Secret Garden SW6181
Secret Garden SW6181 by Sherwin Williams is an embodiment of nature's bounty. It packs an intense punch, reflecting energy yet calming simultaneously.
LRV - With an LRV of just over 8, Secret Garden casts darker shades making spaces appear slightly smaller but infinitely cozier.
Availability - Of course! You can find Secret Garden SW6181 at any Sherwin-Williams retail outlet or order online immediately!
Other details you need:
When used sparingly as an accent, this shade adds personality by deepening the look.
Perfect for entryways or outdoor trim where vibrancy adds welcoming character
Benjamin Moore Soft Fern
Let's delve into Benjamin Moore Soft Fern 2144-40 – A lighter shade carrying all hues from classic greens while kissing the realm of neutrals.
LRV: Boasting an impressive LRV score of 56.67, Soft Fern brightly reflects light, thus expanding space visuals.
Availability: You'd be hard-pressed to find any significant home improvement store not stocking Benjamin Moore Soft Fern!
Other must-know details include:
Ideal for creating softer backdrops in bedrooms or lounging areas
Matches beautifully with white furnishings or natural wood accents
With these fantastic green paint colors now ranging from warm tones like Sage Green Light to bold ones like Secret Garden, you can make informed decisions about your next painting adventure.
Cedar Mountains 706
One cannot help but get lost in the enchanting allure of Cedar Mountains 706. This green paint color wonderfully captures the serene, wooded rich green found in nature's evergreens.
Light Reflectance Value (LRV): The Cedar Mountain 706 has an LRV of around 23.68. That means it reflects a decent portion of light and is an excellent choice for spaces that need a warm, comforting ambiance.
Availability: Cedar Mountain 706 belongs to the Benjamin Moore color deck and is available across all states in various finishes like eggshell, matte, semi-gloss, and gloss at your nearest Benjamin Moore or authorized dealer stores.
Other Information:
It's ideal for your cozy bedroom, study room, or kitchen, where you want to evoke calm.
It pairs well with light neutral tones like off-whites giving room for versatile decor.
To elevate its beauty, you can consider complementing this green with wooden furniture, white upholstery, or brass accents.
Softened Green SW 6177
Imagine enveloping yourself with the comforting aura of Softened Green SW 6177. This shade uniquely blends into both traditional and contemporary decors.
Light Reflectance Value (LRV): With an LRV of 49, Softened Green SW 6177 falls in the mid-light range. Incredibly flexible, this shade works just as well in shaded areas as it shines in bright spaces.
Availability: Softened Green SW 6177 from Sherwin Williams is widely available throughout the US at local Sherwin Williams outlets or recognized vendors.
Other Information:
You can use this paint color liberally throughout open floor plans as it ties different areas together nicely.
Consider pairing it with cream trims or deep oak wood finishes to uplift its elegance.
It does wonders when used as accent walls paired with neutral shades around.
Sensible Hue SW 6198
Rich and earthy yet subtle and refined describes Sensible Hue SW 6198. This gem from Sherwin Williams mesmerizes us, balancing its classic rich tone tranquility.
Light Reflectance Value(LRV): One fascinating thing about Sensible Hue SW6198 is its LRV which stands at 46, making it a medium-dark tone that adds depth to any space.
Availability: As a part of Sherwin William's collection, you can easily purchase Sensible Hue SW6198 from any Sherwin Williams store or an authorized vendor near you nationwide.
Other Information:
Its earthy subtleness makes it suitable for spaces like libraries and dining rooms where classic aesthetics prevail.
Combine with lighter tones like whites or creams verging on yellow undertones to bring out the best dynamics.
Use trendy brass lighting fixtures or vintage art pieces to highlight its approachable character.
Evergreen Fog SW 9130
A symphony of natural fresh greens aptly depicts Evergreen Fog SW 9130 enticing appeal making it one enigmatic green hue by Sherwin Williams.
Light Reflectance Value (LRV): Boasting an impressive LRV 30 (Evergreen Fog exhibits striking adaptability adding freshness to low-lit places while falling back subtly when flooded with light)
Availability: Evergreen Fog from the esteemed brand Sherwin Williams is widely accessible nationwide across the US at local stores and resellers, ensuring easy procurement for your projects all year round.
Other Information:
An excellent fit for bathrooms creating spa-like aesthetics and inviting relaxation home.
Ideal pairing includes textural design elements like jute rugs juxtaposed with grey-toned limestone tiles.
Harmonizes exquisitely with metallic elements, specifically brushed nickel and stainless steel bringing modern flair onboard.
Hunter Green 2041-10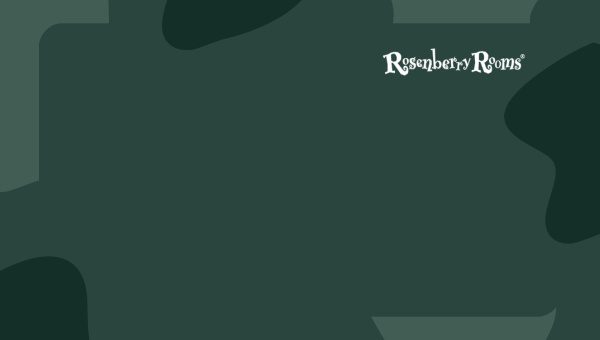 Nothing invigorates quite like the timeless Hunter Green 2041-10 by Benjamin Moore. This shade is a genuinely classic deep green that evokes a deep, forest-like feeling in spaces where it's used.
Like those enchanting evergreens in a deep forest, this hue brings an innate sense of tranquility and grandeur.
LRV (Light Reflectance Value): Hunter Green has an LRV of 6.39, indicating it's a darker color that absorbs more light than it reflects. It adds depth and boldness to any space.
Availability: You can easily find this shade offered by Benjamin Moore at their stores or order it online.
Details:
It is available in Exterior Paint and Interior Paint options
Different paint finishes include matte, eggshell, semi-gloss, and high-gloss
You can even get it in mixed samples
Conservative Gray SW 6183
Next up on my list is Sherwin William's Conservative Gray SW 6183 – a subtler shade of green imparting an airy feel to any room. This gentle hue balances effortlessly between gray and green. Picture those tender shoots amidst morning dew for the perfect visual reference.
LRV (Light Reflectance Value): An LRV of 63 equals a light-medium color depth. Conservative Gray beautifully reflects more light than darker hues, amplifying the space's brightness quotient.
Availability: This color is widely available from your local Sherwin Williams store or can be ordered online via the official Sherwin Williams website
Details:
You can opt for exterior as well as interior paint variants
A variety of finishes includes matte, satin, semi-gloss finish, etc.
Mixed samples are available for significant color combinations with this tone.
Benjamin Moore Mediterranean Teal 2123-10
Rounding out our stellar trio is Benjamin Moore's Mediterranean Teal – an energizing blue-green hue that whisks us away to sun-drenched shorelines and exotic vistas with every brush stroke.
LRV (Light Reflectance Value): Mediterranean Teal measures at an LRV of around 10.56 - its vibrancy lies more towards the darker side of the spectrum but not overwhelmingly so.
Availability: Benjamin Moore has widespread availability across all stores, and you can also access it online on their website.
Details:
Available as exterior paint and interior paint choices
The range of finishes spans from matte to high gloss
Pre-mixed samples are obtainable for primary combinations using this vibrant coastal hue.
These amazing green paint colors offer unique opportunities to transform your space with personality, style, and charm - every stroke wakes up walls and breathes life into anything it graces!
With careful consideration for their varying tones and intensities; light reflecting values; extensive availability; multiple choice in finishes; these shades make decorating inspiringly endless.
Benjamin Moore Avocado 2145-10
Bring a tropical taste into your home with the fabulous Benjamin Moore Avocado 2145-10. It is a rich, deep color that emulates the ripe freshness of an avocado, infusing your space with a vibrant and lively energy unlike any other.
Here are some key features to give you some context:
LRV (Light Reflectance Value): The LRV of this green hue stands at about 16.52. This means it's on the darker end of the scale and absorbs more light than it reflects, thus creating an intense depth in your room.
Availability: Benjamin Moore's Avocado is available in all finishes - matte, eggshell, satin, and semi-gloss.
Further Details:
Setting The Mood: Ideal for creating cozy reading corners or meditation zones within your home.
Pairing: It pairs well with neutral hues such as whites or creams for a stylish contrast.
Color Psychology: This shade promotes feelings of naturalness and harmony since green signifies growth and renewal.
Benjamin Moore Webster Green HC-130
Balancing subtlety and impact effortlessly is the Benjamin Moore Webster Green HC-130. This delicate muted sage shade is perfect for those who prefer understated elegance over bold drama.
Consider these valuable aspects:
LRV (Light Reflectance Value): The LRV for Webster Green stands at 20.02. This indicates it's a middle-tone color, offering a soothing balance without being overpoweringly bright or too dark.
Availability: Fortunately, this shade is widely available through various Benjamin Moore retailers nationwide.
Additional Information:
Rooms To Apply: It's an excellent choice for living rooms or bedrooms due to its calming nature.
Complementary Colors: Works beautifully alongside tans or lighter shades of browns and greens.
Uniqueness: Unlike avocados, this shade has soft yellow undertones that exude warmth.
Sherwin Williams White Mint SW 6441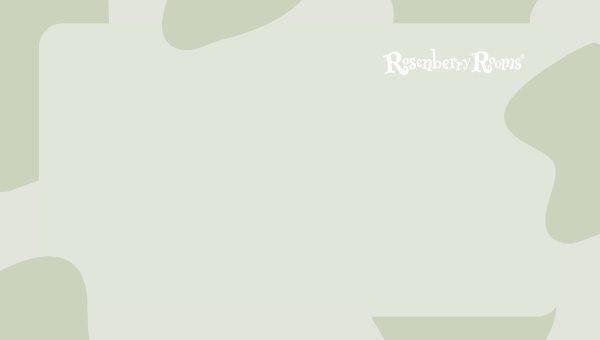 Last but not least on our list today is the ethereal Sherwin Williams White Mint SW 6441, which envelopes your space in serenity like a cool minty breeze on a summer afternoon.
Here are its distinctive features:
LRV (Light Reflectance Value): White Mint has an amazingly high LRV of 78, brightening up any area of your home and making it look spacious.
Availability: Sherwin-Williams White Mint can be easily found across all Sherwin-Williams outlets nationwide.
Noteworthy Information:
Well-Suited Areas – Given its light tonality, using it in smaller rooms or those lacking natural sunlight would be adequate.
Pairs well with – Grey tones provide an attractive visual contrast when combined with White Mint
Unique Aspect - Despite being named 'White Mint,' this gorgeous pastel green hue gently whispers rather than shouts its verdancy
FAQs About Green Paint Colors
Why should I consider using green paint colors in my home?
Due to its connection with nature, green paint can evoke tranquility and renewal. It's versatile, working well in any room to stimulate relaxation or enhance concentration.
Is green a good color for the bedroom?
Absolutely! Lighter greens can create a soothing atmosphere conducive to sleep, while darker shades can add a touch of sophistication.
What colors pair well with green?
Green is highly versatile and pairs excellently with varied hues like whites, creams, tans, grays, blues, and even browns.
Will green paint make my room look dark or more petite?
It entirely depends on the shade you choose. Lighter greens with higher LRVs will keep your room bright and open, while darker greens provide a cozy atmosphere.
How can I get the chosen green paint?
You can purchase your chosen shade online through the brand's website or visit their nearby retail store.
Conclusion
As we pull away from the world of greens, you may find yourself mesmerized by these glorious hues' sheer variety and potential.
They can transport us to lush forests, calm our minds like a gentle spring breeze, or invigorate us like a fresh salad, ready to be tossed!
So, whether it's the profound depth of Benjamin Moore's Avocado 2145-10 or the ethereal calm of Sherwin Williams' White Mint SW 6441, each shade evokes a unique vibe to set your mood.
Don't fear to experiment because that's where the fun lies in the world of colors! With green paint colors holding such wide-ranging moods and tones from our nature's palette – there is a shade for every style and space.
Choose the ones that best resonate with your personality and space requirements. Before you know it, you'll have a revitalized living arena that looks phenomenal and genuinely homey.
And remember, whether you choose to go bold or subtle, in the end, it should ignite joy every time you step inside.