Every homeowner knows the joy that comes with finding the perfect piece of decor. It's not just about filling space; it's about adding a touch of your style, creating a comfortable environment, and making your house a home.
The right home decorations can truly change the vibe of any room, transforming it into a place where you'll love to spend time.
With so many options out there, how do you find those unique pieces that sing to you?
That's where we come in - we've compiled a list of the 25 best home decor brands to help streamline your search.
Interior design is not about following trends or sticking only to what's popular. It's an eclectic mix of your taste, comfort, and functionality.
This is why our list is as diverse as possible, offering something for everyone, no matter your style or budget.
Successful home decorating doesn't have to mean breaking the bank or indulging in luxury purchases all the time.
What are the Considerations Before Buying Home Decor?
The key to successful home decor begins with thoughtful planning. Knowing what you're looking for before diving into shopping can save countless hours and prevent costly decorating missteps.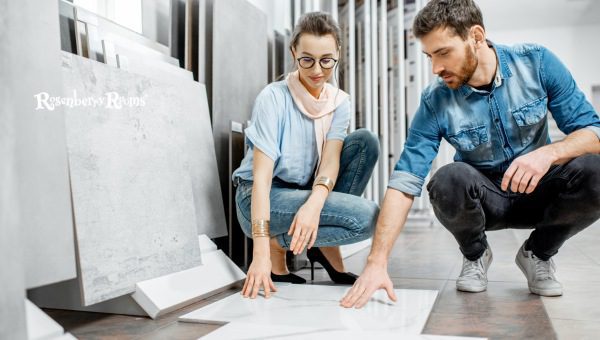 Here is a set of essential factors to consider, allowing you to make well-informed decisions about your space.
Budget: Your budget is a significant determinant in your selection process. It's wise to determine a price range first so you don't fall in love with items that might break the bank.
Style Preferences: What's your style? Do you prefer modern, traditional, bohemian, or something else entirely? Brands lean differently in terms of their style offerings.
Color Scheme: What colors uplift you? Plan your color scheme as per the mood and vibe you want for each room.
Size and Space Constraints: Always measure your space and prioritize items accordingly. An oversized table in a small room can disrupt the balance and functionality of the space.
Functionality: Different rooms have different functionalities; match décor items that complement the purpose of each room.
Material and Durability: You should also be mindful of durability, particularly for furniture pieces that will get heavy usage. The material quality plays an essential role in this.
Maintenance Requirements: Some materials are high maintenance, while others need simple dusting or occasional wiping. Your lifestyle can help guide this decision, too.
Compatibility with Existing Decor: Unless you're starting from scratch, work with what you've got! New additions should blend with existing pieces.
Personal Significance: Find décor that tells a story or carries a memory.
Environmental Impact: With growing awareness about the environment, choosing sustainably made products can leave not just your home but also our planet more beautiful.
The bottom line is aligning these factors with your choices will help you create a home that doesn't just look good but feels good, too.
Your home should project your personality and become your very own cocoon of comfort. Choosing thoughtfully is the first step in this exciting journey.
25 Best Home Decor Brands In 2023
In the realm of home decor and interior design, brands serve as guiding lights, leading the way in terms of style, quality, and innovation.
Many brands have proven to be pioneers in shaping our choices and transforming houses into homes that mirror our tastes.
IKEA
The Swedish giant IKEA is so much more than a brand. It's a lifestyle. What sets IKEA apart from other home decor retailers is its unique blend of function, quality, design, and value.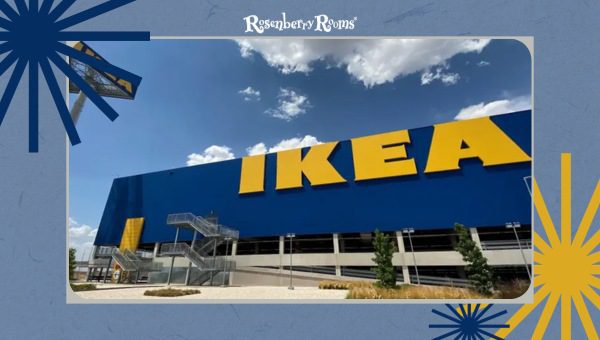 The brand's affordable yet stylish products are perfect for those starting their first home or looking for budget-friendly options to redecorate an existing space.
IKEA believes that fantastic design should be accessible to everyone, not something restricted only to those who can afford premium prices.
With a wide range of modern and minimalistic designs spanning all categories like furniture, kitchen appliances, bedroom decoratives, wall art, or decorative accessories - there's little you won't find here for your household needs.
Another distinctive feature is their flat pack furniture, which especially caters to DIY enthusiasts.
The brand's environmental concern, echoed in their 'sustainable everyday' initiative, showcases multiple eco-friendly products, proving
g that responsible behavior and affordability can go hand-in-hand when it comes to interior decoration.
Also Read: Do IKEA Mattresses Have Fiberglass? [Why Does IKEA Avoid It?]
Wayfair
Anything you need or anything you dream of, Wayfair is your online mega-marketplace offering more than 14 million items from over 11,000 global suppliers ranging from budget-friendly finds to luxurious field trips down high-end décor lines.
With such a vast selection available at your fingertips, customizing your space down to every last detail is not just possible. It's practically guaranteed at Wayfair.
Their broad offering spans every aspect of home décor, including furniture, rugs, bedding sets, and lighting fixtures, ensuring no matter what style you're into or your price range, they have it covered.
Wayfair does an exemplary job when it comes to customer experience. Their easy-to-navigate website and app, along with 3D visualization tools, help to bridge the gap of online shopping for tangible products like furniture.
Personalized product recommendations and everyday sales are other ways the brand takes traditional online shopping several steps further.
The company's commitment to social responsibility is commendable, too, with various initiatives undertaken towards affordable housing and disaster relief.
Read More: Top 70 Wayfair Alternatives [Get Your Perfect Home Decor In 2023]
H&M Home
H&M isn't just a popular clothing brand; it's also a rising star in the home decor world. Recognized by style-savvy buyers, H&M Home provides affordable yet trendy home decor options that align well with the changing seasons and current styles.
Their collection is diverse, including everything from soft furnishings like cushion covers and blankets to cute decorative knick-knacks and stylish kitchenware.
H&M's knack for keeping on top of trends is evident in their offering, too. The brand regularly updates its product range to infuse unique styles inspired from around the world.
Sustainability forms a considerable part of their development process. Their 'Conscious' line is composed of products made from at least 50% sustainable materials.
Buyers can incorporate chic designs with an eco-conscious mindset. H&M proves that affordability doesn't have to compromise style or sustainability.
Zara Home
Spanish fashion powerhouse Zara now brings its flair for design into your living space through Zara Home.
Their stylish and subtle collections will make you believe that elegance lies in simplicity. If a modern yet classic aesthetic appeals to you, Zara Home is a must-visit destination.
With departments dedicated to tableware, bed linen, bathroom accessories, plus textiles for every room in your home - this brand introduces new collections twice per week, keeping up with fast fashion promises.
You'll see close attention paid to environmental and social responsibility with a commitment towards more sustainable retailing.
Whether it's their clothing lines or decor products, Zara consistently blends practicality with runway-inspired trends - transforming everyday household items into must-have pieces.
Zara Home represents sophisticated interior design elements suited for shoppers who have an eye for detail and a panache for blending the traditional with current trends.
AllModern
If you adore sleek lines, stark colors, and minimalist silhouettes, then AllModern should be your go-to option. This online retailer specializes in all things modern and contemporary.
Having curated collections of furniture, rugs, decor, and bed & bath accessories by top brands and designers - AllModern keeps you in sync with the latest trends.
AllModern boasts an impressive assortment of home decor products that radiate chic urban appeal. A mix of Scandinavian simplicity and American mid-century modern classics inspires the designs.
It's genuinely a paradise for those who appreciate clear-cut aesthetics, neat lines, and vibrant colors mixed with subdued tones.
What sets it apart is its 'Room ideas' segment, where spaces are set up as per different themes for customers who need guidance on putting pieces together.
With features like a 30-day return policy, fast delivery, and prices to suit every pocket ranging from economical to extravagance - AllModern makes modern design accessible and affordable for everyone.
Parachute
If functionality met elegance and they decided to make a home together, it would probably look a lot like the Parachute home collection. She was known primarily for its premium quality bedding.
Parachute has gradually built itself into a reputed brand offering a variety of home essentials - from bed and bath linens to kitchen textiles, decor, and even furniture.
Each piece is designed with integrity and sophistication; they are pieces de resistance in their own right. The minimalist aesthetic pairs well with most styles without being too imposing a trait that makes Parachute versatile.
What truly defines the brand though, is its dedication to quality. Parachute uses carefully selected fabrics like Egyptian cotton and European flax materials known for their longevity and comfort.
Their approach towards mindful design doesn't stop at aesthetics but extends to users' health and environmental well-being.
West Elm
Get set for some sleek, chic style; West Elm is all about modern design done right. This sister company of Pottery Barn has made its mark in mid-century modern designs blended seamlessly with contemporary needs and sensibilities.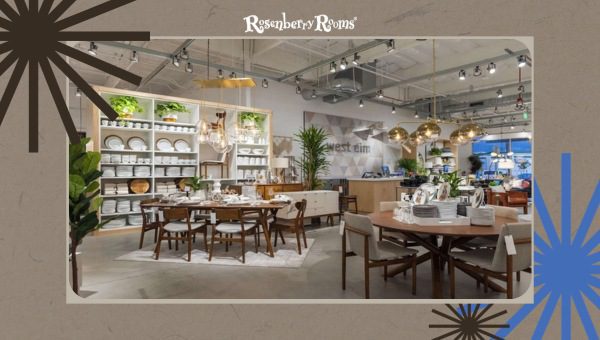 One brow through West Elm's catalog will reveal an expansive product line-up featuring everything from bedding to lighting fixtures to outdoor décor pieces, all framed in appealing color palettes inspired by global trends.
West Elm merits credit for bringing sustainability into the realm of mainstream décor. Every product description includes details about the ecological impact of that piece.
From FSC-certified woods to organic cotton textiles, the brand's commitment to greener choices is commendable.
Apart from eye-catching designs, West Elm also provides free design services, helping customers craft their ideal space while incorporating their chosen merchandise into it, making home décor as personal as it gets!
Crate & Barrel
Traditional shapes meet contemporary trends in Crate & Barrel's signature style, which blends seamlessly across varied décor themes – be it urban-chic or rustic-charm.
With an eclectic mix of high-quality furniture, home accessories, and kitchenware, Crate & Barrel helps your space tell a story that is uniquely yours.
The magic of Crate & Barrel lies in its curation; artisans from all over the world bring their craftsmanship to the table, creating pieces that have both quality and character.
Their collaborations with famous artists and designers have resulted in several limited-edition collections, further enhancing their decor portfolio.
Crate & Barrel's "Crate Design Studio" offers complimentary services to customers needing expert advice on designing their space, a feature that sets this brand apart from many of its competitors.
With an unwavering commitment to quality and design, Crate & Barrel remains a premier destination for timeless, stylish home décor.
Article
The article sits perfectly in the mid-range category of home decor brands. Striking a balance between affordability and high-end design, this brand provides direct-to-consumer pieces that boast modern aesthetics with a surprisingly accessible price tag.
Employing an online-only business model helps cut costs on showrooms and salespeople, allowing the savings to be passed onto you.
Specializing in mid-century modern and Scandinavian designs, Article offers a broad range of furniture options, including sofas, chairs, tables, beds, storage solutions, and even outdoor furniture.
Their sleek lines and neutral colors are perfect for anyone seeking to furnish their spaces with timeless elegance grounded in minimalist design.
Even though they operate mainly online, Article ensures customers can shop worry-free thanks to a 30-day satisfaction guarantee.
Alongside digital convenience with an easy-to-navigate web layout and customer-focused service, it adds to the overall satisfying shopping experience at Article.
Explore More: Article Sofa Review 2023 [Comfort Tested For Up To A Month]
Joss & Main
Shopping from Joss & Main feels akin to uncovering various hidden gems in your favorite boutique. It's exciting as well as fulfilling.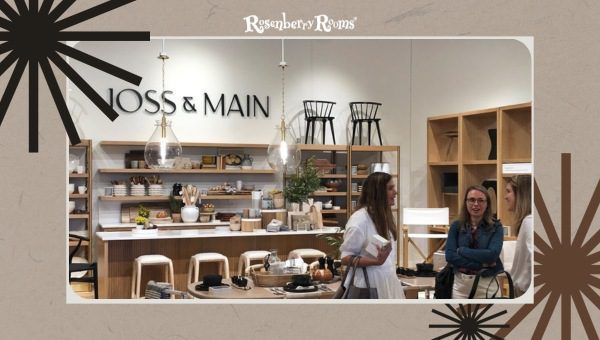 Specializing in fashionable furniture and trendy décor items, this home decor brand is known for its tastefully curated collections that make style accessible and budget-friendly.
Their product offering is dynamic, with constantly updated seasonal merchandise. From vintage-inspired rugs to chic lighting fixtures or even personalized wall art, Joss & Main ensures there's always something new that caters to your evolving tastes.
Their website also features an "Ideas" section full of practical tips and inspirational pictures perfect for anyone needing style guidance or seeking fresh decorating ideas.
Joss & Main offers free shipping for orders over $35, allowing customers to snag amazing deals without worrying about hefty delivery fees.
Pottery Barn
Iconic American brand Pottery Barn, known for being synonymous with high-quality craftsmanship mixed with stylish comfort, has continued its legacy since 1949.
Their décor items are not just about visual appeal but also exude a warm, welcoming feel- just like you'd expect in a well-loved home.
Their thoughtful designs cover every room, from plush living room sofas to perfectly-sized bedside tables or even functional yet artistic kitchenware.
The magic is in the details, and Pottery Barn delivers this with decorative accessories like cushions, throws, or candles that add the perfect finishing touches.
Pottery Barn is also renowned for its eco-friendly line, which includes FSC-certified wooden furniture, organic cotton bedding, and more.
They've not only carved out a niche for sustainable luxury but also encouraged consumers to make environmentally mindful choices.
Pottery Barn's complimentary design services offer expert advice either in-store or at home. This approach proves their commitment to making your dream space come alive beyond just selling products.
One Kings Lane
If you're looking to give your home an upgrade with a touch of vintage charm, One Kings Lane is your one-stop destination.
This brand brings together classic charm and modern functionality to create timeless pieces that can transform your house into a stylish haven reflecting elegance and sophistication.
Beyond offering beautiful furniture, decor, and rugs, One King Lane also provides design services to help individuals get that unique yet picture-perfect look working around anything from revamping a single room to restyling entire homes.
One of its extraordinary features is the "Vintage & Market Finds" option. This section has an array of pre-loved items ranging from traditional furniture to quirky accessories, each piece unique in its history and character.
Whether you want a Victorian settee or a sleek mid-century modern credenza, the chances are high that you'll unearth it at One Kings Lane.
Søciety6
We are looking for home decor that stands out and showcases incredible work by independent artists. Say hello to Søciety6. This online marketplace leverages art in innovative ways.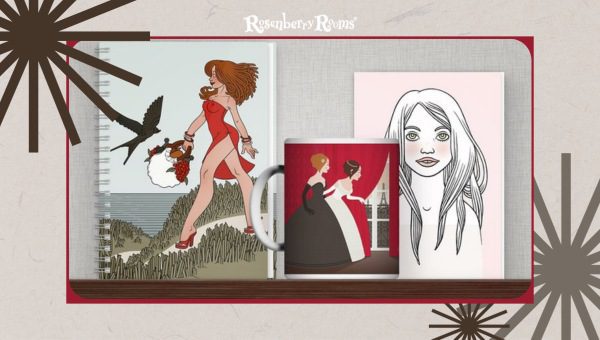 Transforming artwork into remarkable home decor products like wall art, rugs, throw blankets, and even shower curtains.
By purchasing from Society6, you are essentially supporting talented artists worldwide, and part of the profits goes back to them.
Browse thousands of designs provided by independent artists worldwide, everything from fantastic landscapes to abstract doodles!
Søciety6 ensures high-quality products without ever compromising on ethical standards. They closely work alongside their manufacturer partners, abiding by strict safety and quality standards.
Also Read: When Do Costco Mattresses Go On Sale In 2023? [Up to 60% Off]
Joybird
Indulge in an era gone by with Joybird's stunning mid-century modern designs. Their high-quality custom pieces crafted from sustainable materials are bound to be centerpieces wherever they're placed in your home.
An interesting feature the brand offers is customization. With over 50 silhouettes and numerous color and fabric combinations, you can get that perfect furniture piece you've always envisioned.
Joybird's interactive website allows you to see exactly how your custom creation will look. It's fuss-free.
And if all this wasn't enough to get you excited, Joybird is also environment-friendly. All their products are made from responsibly sourced materials, and they've partnered with conservation groups such as "One Tree Planted" to maintain balance in nature.
Design Within Reach
Your hunt for high-end, luxury furniture designs draws to a close with Design Within Reach. You are offering iconic, authentic pieces by celebrated designers.
The brand showcases timeless creations that transform your home into a spectacular embodiment of style and comfort.
Design Within Reach is eloquently named, as it literally brings well-crafted designer furniture within consumers' reach.
The store highlights thoughtfully crafted items that speak to a refined taste, ranging from beautifully sculpted chairs to artistically designed light fixtures.
The brand doesn't compromise on quality or authenticity, and every piece sold by them is licensed and manufactured by the original designer companies.
What's more, with its Design Services, customers get access to a team of experts who can guide them with personalized solutions tailor-made for their homes.
Jungalow
Are you looking to turn your home into an indoor oasis? Let us introduce you to Jungalow, the brand drenched in color and patterns advocating.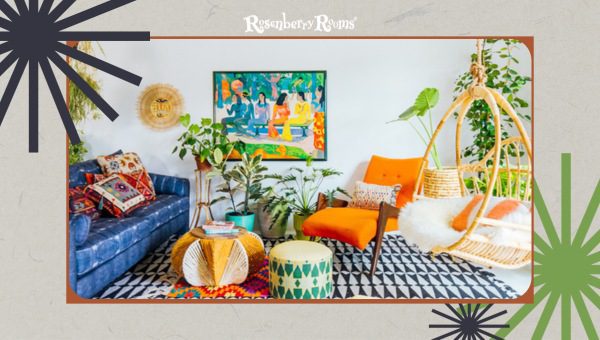 The Jungalow style has a unique paradigm shift towards bold colors, varying textures, and a general sense of abundance that gives off a very global-rustic-gypsy vibe.
Founded by designer Justina Blakeney, Jungalow perfectly embodies her bohemian aesthetic decked with plants. You will find not only wild and colorful home goods but also products crafted sustainably, promoting eco-conscious shopping.
From vibrant wallpapers and textiles to quirky planters, Jungalow motivates you to create unique spaces connecting you with nature.
With Jungalow's design services offering styling tips and consultations, turning your living space into a green haven couldn't be easier.
Serena & Lily
Serena & Lily was born out of the desire for cozy yet cool home décor. The brand puts exceptional focus on craftsmanship while delivering airy.
Relaxed vibes, a nod towards their Californian roots. It's this distinct coastal yet chic blend that sets Serena & Lily apart.
Their collection doesn't just emphasize aesthetics but also texture quality, material durability, and thoughtful design, delivering an experience that's high on style as well as comfort.
From outdoor furniture bedding to bathroom accessories, the brand evokes a summery, vacation-like feeling through its décor pieces.
Serena & Lily even spread their design sensibilities outside your home with a unique range of wallpapers and a delightful array of fashion accessories paralleling their quintessential relaxed refinement.
What's exciting is that with their virtual design services, one can easily visualize how Serena & Lily's fresh take on beach style could transform their living space.
Read More: When Is The Best Time To Buy A Mattress In 2023? [Best Months]
Jonathan Adler
If you have a palate for modern, bold, and playful designs, Jonathan Adler is the brand for you.
Founded by a potter artist in New York City in 1993, Jonathan Adler began as a ceramics collection and has since transformed into a complete lifestyle brand that breathes life into every corner of your home.
Unafraid to mix vibrant colors and patterns, this brand encourages customers to create their personalized chic haven.
This high-end home décor brand brings its unique design ethos to multiple product lines, including pottery, furniture, lighting fixtures, rugs, bedding, and more.
One highlight of Jonathan Adler's offerings is their remarkable gift range crafted with precision, providing excellent options for any occasion or celebration.
Jonathan Adler's confident statement-making pieces are designed to stand out and make any space look unique and polished.
Anthropologie
Known for its boho-chic aesthetic and featuring an array of styles from vintage-inspired classics to quirky contemporary pieces, Anthropologie fills your home with charm and personality.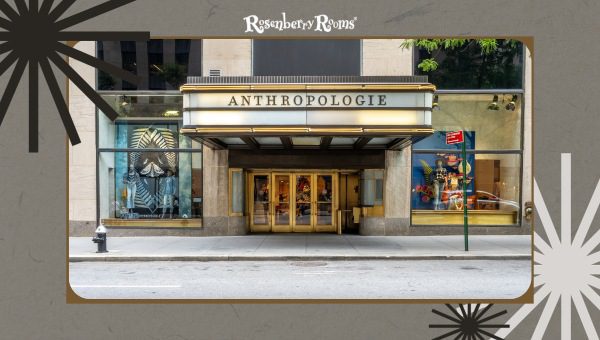 This Philadelphia-based retailer charms with an artful curation of items from around the world, making it feel international rather than being tied down to a single regional style.
Where Anthropologie shines is in the finishing touches, from vibrant throw pillows and distinctive cookware sets to scented candles that fly off shelves.
They offer artist collaborations that result in splendidly crafted exclusive pieces fully capable of standing alone as the "statement piece" in any room.
Add in their selection of clothing & accessories, and you get a one-stop-shop meeting all your household needs.
CB2
When it comes to modern design aesthetics meeting affordability, you'll find CB2 at the crossroads.
Created as an offshoot of Crate & Barrel, intended for younger apartment dwellers needing smaller-scale items but not compromising on trend-driven style, CB2 has attracted people far beyond its initial target audience.
The brand offers everything from versatile furniture & modern lighting options to practical, clutter-cutting solutions for every room in your home.
Collaborations with high-profile designers have allowed them to step into the luxury segment without straying much from a more affordable price range.
What CB2 offers is a design-forward approach that fuses functionality with visual appeal that's constantly updating with fresh and mindful designs.
If you're looking for a brand where style meets affordability, it could be your perfect match.
Explore More: 55 Beautiful Farmhouse Kitchen Decor Ideas [2023 Latest]
Uncommon Goods
If you're someone who cherishes uniqueness in design, Uncommon Goods should be your go-to for home decoration. This creative marketplace is all about products that haven't been mass-produced, showcasing an exceptional amalgam of ingenuity and craftsmanship.
Uncommon Goods stands out from the clutter, specializing in handcrafted gifts, special designs from artists, and just the kind of quirky merchandise that will make your space truly distinctive.
But the brand isn't only about being different. It's about making a difference too. It focuses on sustainability and social responsibility, featuring many items made from recycled or upcycled materials.
Equally important is their commitment to their makers: you'll find a substantial portion of sale proceeds goes right back to this talented individual.
From unique artwork to hand-thrown pottery to artisan-made furniture pieces, Uncommon Goods does an excellent job at turning everyday home accessories into memorable conversation starters.
Blu Dot
Next in line is the Minneapolis-based Blu Dot, a brand that is nothing short of a pioneer in modern furniture design and manufacturing.
Blu Dot was born out of frustration due to gaps in affordable modern design furniture and filled that gap brilliantly with their range.
Their inspiring catalog covers sleek, well-designed furniture pieces for every room, including sofas, tables, and storage solutions, as well as an appealing range of elegant home decor and lighting accessories.
Each product reflects a perfect blend of creativity and modern aesthetics while maintaining functionality.
The style-savvy consumer will love Blu Dot's clean lines and contemporary designs combined with clever material usage, an effortless merger of form and function.
Blu Dot focuses on enduring quality, so investing here means purchasing pieces that will last while retaining their aesthetic appeal over time.
Urban Outfitters
Talking about unique brands without mentioning Urban Outfitters would be incomplete. Known primarily for clothing, Urban Outfitters has also created quite a reputation in the home decor department.
Trendy, quirky, and bursting with personality, their home decor range is perfect for those looking to add a youthful, eclectic touch to their space.
Urban Outfitters offers a distinct bohemian flair that reflects in various products, wall art, tapestries, rugs, and unusual lighting fixtures- there's an exciting collection waiting to be explored.
Besides the ready-to-use decor items, Urban Outfitters also stocks beddings and textiles in vibrant colors or patterns, letting your space be as expressive as you are.
It's refreshing to see a brand catering to the tastes of younger customers so brilliantly. With such unique and affordable style offerings, making your first apartment feel like a real home has never been easier!
Also Read: 21 Best French Country Decor Hacks For A Timeless Look 2023
The Citizenry
The Citizenry is an online destination for discerning shoppers who like their homes filled with stories as well as style.
The Citizenry collaborates with artisans around the world, preserving traditional crafting methods and bringing these high-quality handmade goods right to your door.
Each item on The Citizenry's list is much more than just a product. It represents generations of skills honed over time.
They work directly with artisan partners in several countries like Argentina, Peru, and Uganda, offering everything from handwoven rugs to handblown glassware, each piece unique and ethically made.
Read More: Mediterranean Decor Style Guide [10 Tips You Can't Ignore]
FAQs About the Best Home Decor Brands
Why choose IKEA for my home decor needs?
IKEA offers affordable, design-forward furniture and decor, with pieces that are functional, practical, and easy to assemble.
What makes Wayfair a good choice for online home decor shopping?
Wayfair offers an enormous selection of home decor items from thousands of global suppliers catering to every style and budget, paired with user-friendly online shopping tools.
Which brand offers unique and creative options for home decor?
Uncommon Goods is a great option if you're seeking unique, handcrafted pieces that you won't find everywhere else.
Are there any modern design-focused brands offering enduring quality in furniture?
Blu Dot specializes in sleek, modern designs with high-quality materials designed to last.
Where can I find ethically-made, artisanal home decor pieces?
The Citizenry sources handmade goods from global artisans, focusing on quality craftsmanship, sustainable production practices, and fair trade principles.
Conclusion
Choosing the right home decor brand can be a personal journey, as the perfect furniture and décor can truly transform a house into a home. From affordable and innovative pieces at IKEA to the vast selection offered by Wayfair.
From quirky finds at Uncommon Goods, modern aesthetics at Blu Dot, eclectic collection at Urban Outfitters, to ethically crafted assortments from The Citizenry, there's something for everyone.
Remember that great design is meant to be enjoyed; it's about creating a livable space that brings you joy and comfort. With so many fantastic brands to choose from, discovering pieces that speak to your style has never been easier.