Ah, bonjour, my delightful design enthusiasts! Prepare to be whisked away on a whimsical journey to the enchanting world of French country decor, where rustic charm meets exquisite elegance. Picture yourself strolling through fields of lavender, sipping on a glass of fine wine, and embracing the joie de vivre that only the French can inspire.
Today, we dive into the complete guide on French country decor, a compendium of all things: chic, cozy, and ridiculously charming. So, grab your berets, dust off your finest croissants, and let us embark on a delightful adventure filled with baguettes, brie, and breathtaking interiors. Ooh la la!
What Is French Country Decor?
French Country decor is like a beautiful symphony composed of the whimsical countryside of France. It captures the essence of quaint allure and elegant simplicity, transporting you to a world where timeless beauty meets effortless sophistication.
Combining elements of nature, antiquity, and understated luxury, French Country decor creates an ambiance that envelops you like a gentle embrace. Let's register the below popular elements of French country decors:
Earthy Color Tones
At the heart of French Country decor lies a deep appreciation for the natural world. Earthy tones dominate the color palette, with muted hues of beige, cream, soft pastels, and warm greys that evoke the sun-kissed fields of Provence. These colors are the canvas upon which the rest of the decor comes to life, creating a sense of tranquility and harmony.
Natural Materials
To truly embrace the French countryside, embrace the beauty of natural materials. Wood plays a starring role, with weathered and distressed finishes adding a touch of rusticity. Exposed beams, reclaimed farmhouse tables, and vintage wooden furniture create a sense of history and character.
Hand-carved details and intricate craftsmanship showcase the artisanal traditions that have been passed down through generations.
Fabrics
Soft and alluring fabrics bring comfort and elegance to French Country decor. Think of delicate floral prints, toile patterns, and textured linens that exude a sense of refinement. Drapes and curtains, billowing with grace, allow sunlight to filter gently into the space, casting a warm and cozy glow.
Plush cushions and throw pillows in natural fibers invite you to sink into their embrace, creating a haven of relaxation.
Accessories and Accents
Accessories and accents in French Country decor are carefully curated to reflect a blend of antiquity and charm. Vintage ceramics, delicate china, and ornate chandeliers add a touch of luxury and refinement. Wrought iron accents, such as candle sconces and intricate light fixtures, lend an air of old-world romance.
Bouquets of freshly picked flowers, arranged in simple vases, infuse the space with the vibrant colors and scents of the countryside. In a French Country home, no space is left untouched.
Kitchens become healthy gathering places, with open shelves showcasing well-worn copper pots and pans, while a farmhouse sink serves as a focal point.
Living rooms are adorned with comfortable seating arrangements around a rustic fireplace, perfect for cozy evenings with loved ones.
Bedrooms are transformed into tranquil retreats, with soft linens, plush rugs, and vintage armoires holding cherished treasures.
French Country decor is not merely a style; it is a way of life. It celebrates the simple pleasures found in the countryside, embracing the beauty of imperfections and cherishing the passage of time.
It is a timeless aesthetic that welcomes you with open arms, inspiring you to slow down, relax, and savor the beauty that surrounds you. So step into the world of French Country decor and let its enchanting melodies transport you to a place of serenity and timeless elegance.
21 Best French Country Decor Ideas
Step into the rustic beauty of a French country home, where timeless elegance and cozy simplicity merge in perfect harmony. French country decor encapsulates the essence of provincial living, combining natural elements with delicate details to create a fabulous ambiance.
Here, we present 21 delightful French country decor ideas that will transport you to the idyllic countryside of France.
Weathered Wood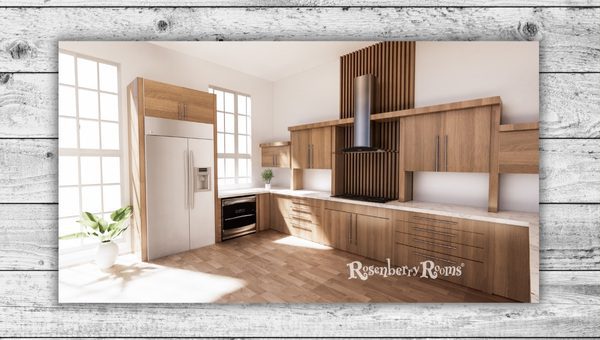 Bring the outdoors in with weathered wood accents. Choose natural materials such as oak, pine, and walnut to give your home an authentic farmhouse feel. For an authentic French country look, opt for weathered wood in your much-treasured decor as that has been lovingly aged by the sun.
Witness the story of time told by the beauty of weathered wood furniture. You can also go for a vintage dining table, intricately carved armoires, and distressed wooden chairs.
Reclaimed wood is one of the hallmarks of French country decor. Add rustic charisma to your home with weathered wooden beams to frame an open kitchen or vintage furniture that's been given a new lease on life.
Let reclaimed furniture, vintage cabinets, and rustic tables fill your home with character. Worn-out beams and furniture are a great way to add an aged patina to your home.
Lavish Linens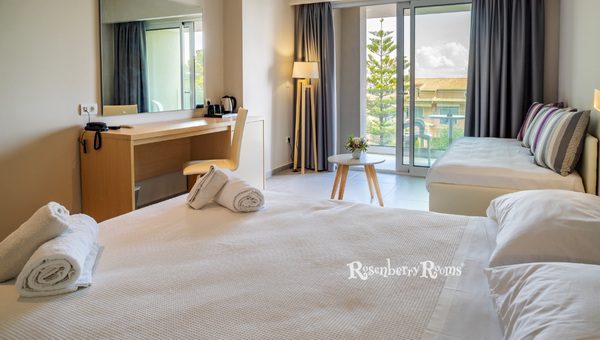 Plush linens are reminiscent of the countryside. Choose from fine fabrics such as velvet, brocade, damask, and cotton. Use these sumptuous materials to upholster furniture or layer them over curtains and lampshades for a truly elegant effect.
Create a luxurious look with sumptuous bed linens, plush quilts, and cozy throws in various textures such as velvet or chenille. To add a touch of French country flair, choose fabrics in classic Provencal prints or ticking stripes. Pick rustic textures, such as burlap and linen, to evoke a sense of rural charm.
If you prefer a more polished look, seek silky or velvet fabrics instead. Pick playful printed bedding, embroidered pillows, and cozy quilts. Different textures of linen and lace can be used to create beautiful curtains and bedspreads.
Provençal Prints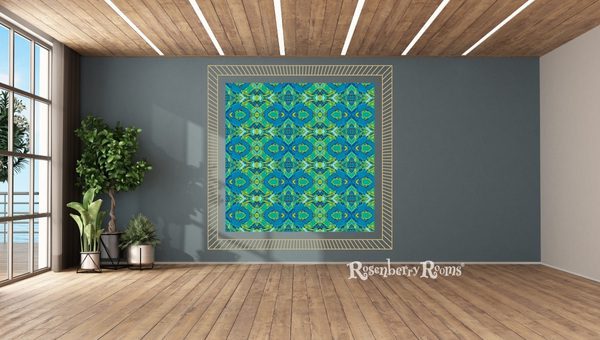 Incorporate these cheerful designs through upholstered chairs, throw pillows, or even wallpapers to evoke the lively spirit of the French countryside. Traditional French country decor often features small motifs such as lavender, olives, and sunflowers printed on table linens or curtains.
From vintage maps to grand floral designs, these prints are perfect for creating a cozy atmosphere. For an added dash of French charm, hang some antique postcards and framed artwork on the walls.
Add a touch of Provence to your walls with traditional prints and fabrics. Choose from classic floral designs or go for bolder patterns that feature roosters and other animals native to the region.
Wrought Iron Accents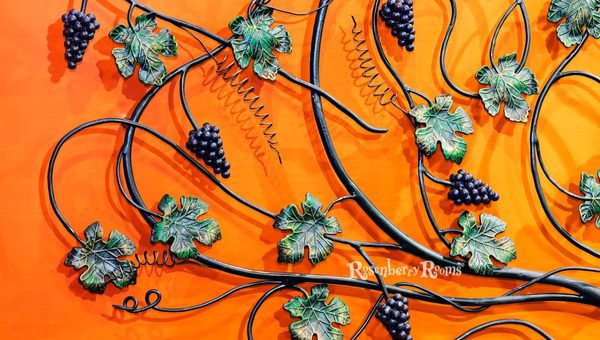 Hang a chandelier with delicate metalwork in your dining room or add wrought iron candle sconces. Add a hint of old-world elegance to your home with wrought iron accents. Hang a set of traditional chandeliers from the ceiling for an instant transformation.
Or, integrate smaller touches like candle holders or framed mirrors with intricate metalwork to add a dash of luxury. Adorn your home with luxurious linens in soft pastel shades and delicate floral patterns. Dress your beds and windows with flowing curtains and crisp, embroidered pillowcases for an air of romance.
Enhance your decor with touches of wrought iron on furniture, doorways, and staircases to give your rooms an air of refinement. Choose from intricately detailed pieces that feature scrolls and leaves or simpler designs that lend an understated elegance.
Choose distressed wrought iron accents such as chandeliers, wall sconces, and door knockers. You can also incorporate wrought iron pieces into your kitchen to give it a rustic delight. Hang a vintage pot rack over the stove or try adding some decorative touches with an iron shelf or cupboard.
Sun-Drenched Colors
Capture the warmth of the French sun by incorporating a palette of sun-drenched colors. Explore options such as shades of buttery yellow, terracotta, and soft lavender to create a cheerful and inviting atmosphere. Make sure to add plenty of texture and layers with colorful quilts, rugs, and cushions for a cozy vibe.
Farmhouse Sink
Install a traditional farmhouse sink in your kitchen to evoke the simplicity of French country living. Its timeless design and practicality make it a charming centerpiece, perfect for both meal preparation and washing up. For a more modern look, team up with a stainless steel version with sleek faucets and finishes.
These classic touches will add an effortless touch of charm to your home and evoke the beauty of Provence. With these elements, you can create a peaceful and cozy atmosphere that is perfect for any time of year.
Vintage Mirrors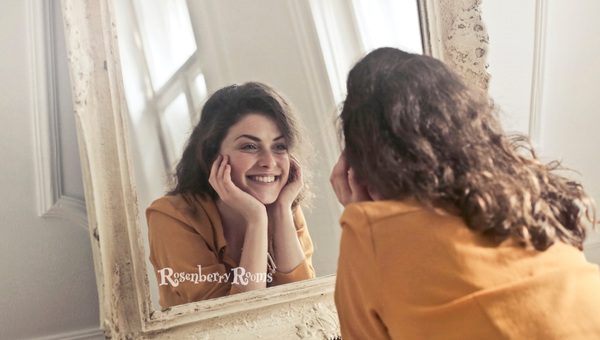 Adorn your walls with vintage mirrors adorned with ornate frames. Not only do they add a touch of elegance to your French country decor, but they also reflect light and create an illusion of space in smaller rooms. Place one in a hallway or bedroom to add a touch of charm and style.
Herb Garden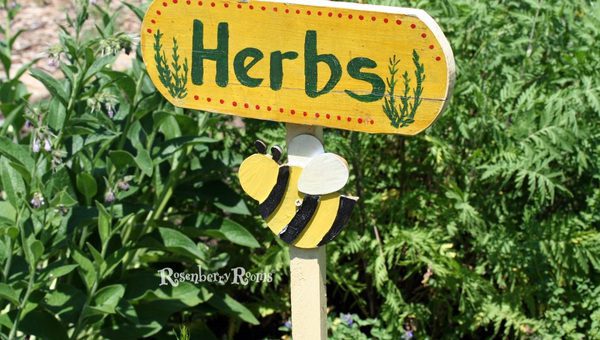 Nothing completes the French country look more than an herb garden! Plant some herbs like sage, thyme, and oregano to give your kitchen that traditional Provençal scent. Position them near windows for plenty of sunshine and water them
Provincial Pottery
Fill your shelves with provincial pottery and vintage accessories for an effortless French country look. Find colorful plates, bowls, mugs, and jugs in traditional patterns and shapes. Rustic wooden beams are also a great way to add a natural touch to the decor.
Display an assortment of handmade pottery on your kitchen shelves or open cabinets. The earthy tones and imperfect textures of these ceramics will add an authentic rustic elegance to your French country home.
Cozy Fireplace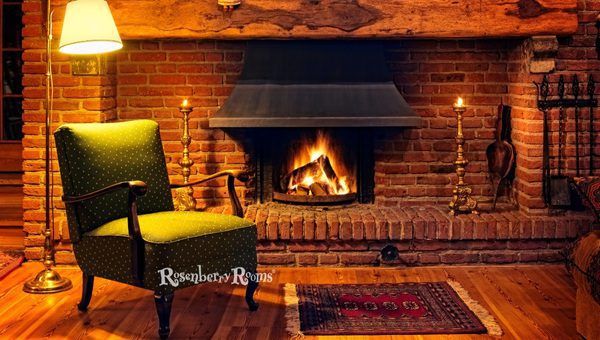 If you're lucky enough to have a fireplace in your home, make sure to style it with rustic accents to capture the warmth of Provençal living. Fill your hearth with natural materials like stacked logs, piles of wood chips, and vintage throws.
Add some ticking stripes or floral wallpapers along the mantel to give your room a cozy atmosphere. Create a cozy nook in your living room with a traditional fireplace. Adorn the mantel with a collection of vintage candlesticks, decorative plates, and fresh flowers for a charming focal point.
Ticking Stripes
Introduce some classic ticking stripes into your French country decor with the help of fabrics and wallpapers. Soft, muted tones like blush pink and blue-grey work best for a vintage-inspired look. Hang striped curtains in the bedroom or living room to create a calming atmosphere.
For an extra layer of texture and color, go for patterned rugs and throws. Incorporate ticking stripes into your French country decor for a touch of timeless elegance. Use them in upholstery, curtains, or even on lampshades to add a classic, understated charm to your rooms.
Fresh Flowers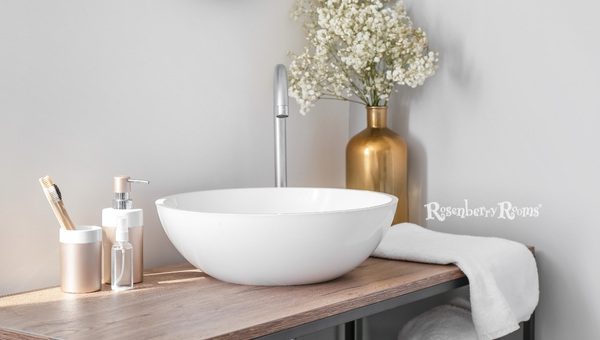 Fill your home with the scent and beauty of reinvigorated flowers to add a pop of color and life to your home with them. Arrange bouquets of lavender, roses, or sunflowers in vintage vases to infuse your space with the natural essence of the French countryside.
Place small bouquets in the entryway, kitchen, and living room. Think of including wildflowers or daisies for a more rustic look, or go for colorful roses and tulips for something a bit more sophisticated. Fresh flowers are also a great way to add some fragrance to your space. Keep them in pretty vases or mason jars for an effortless French country look.
Rustic Wooden Beams
Capture the essence of French country living with some rustic wooden beams for your ceiling or walls. You can find a wide variety of materials in various sizes, styles, and finishes to suit your home decor. This is an especially great idea if you want to style a room with low ceilings. Hang boards horizontally along the ceiling for a cozy, rustic look.
Alternatively, you can hang vertical planks along the walls for a more modern edge. Integrate some rustic wooden beams into your French country decor to add an authentic touch of Provençal charm to your home.
If you're lucky enough to have exposed wooden beams in your home, embrace their rustic beauty. Highlight their natural charm by leaving them unpainted or applying a subtle wash to enhance their texture.
Charming Toile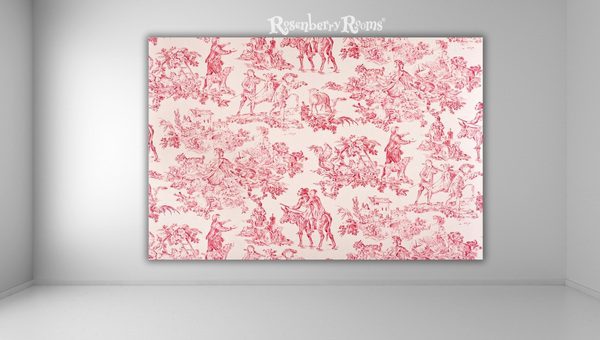 Introduce some classic French country style with the help of charming toile fabric. Traditional patterns like stripes and florals are a great way to add an instant dose of classiness and delicacy to any room. Hang toile curtains in the bedroom or living room for a touch of vintage inspiration. You can also use it on upholstered furniture for an effortless French country look.
For a more subtle approach, proceed with neutral tones like beige or cream on your curtains and furniture. If you want to add some color and pattern, look for toile fabrics with bolder hues like red or blue. Use it in draperies, bedding, or upholstered furniture to add refined elegance to your living spaces.
Vintage Accessories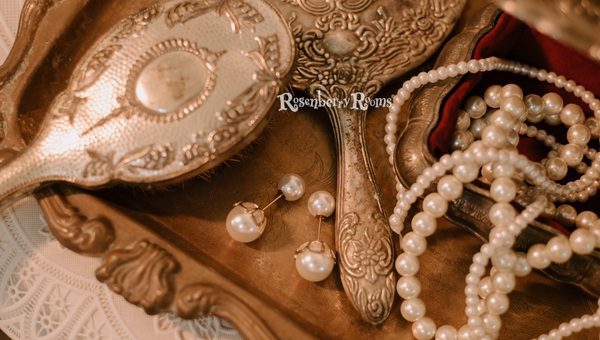 Enhance your French country decor with an array of vintage accessories. Display antique clocks, porcelain teacups, and aged books on your shelves and tabletops to create a sense of nostalgia.
Complete your French country decor with vintage accessories that will give your space a timeless character. Look for antique furniture pieces, clocks, chandeliers, rugs, and mirrors to add some well-loved charm to the room.
Search markets and flea fairs for unique finds. Look for distressed finishes or rustic wooden frames to evoke a feeling of age and authenticity. Choose vintage accessories in muted tones like beige, ivory, and pale green for a subtle accent in your home.
Natural Materials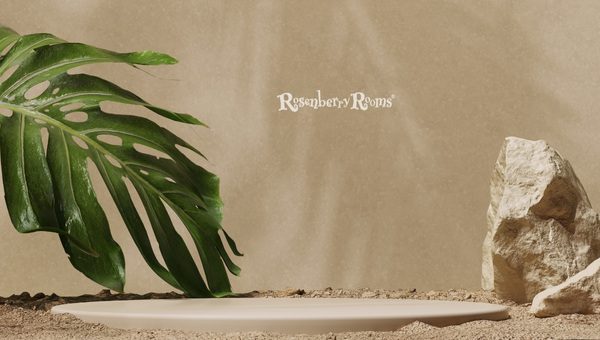 Emphasize the connection to nature by incorporating natural materials into your decor. Utilize elements like rattan, jute, and wicker in your furniture, light fixtures, and decorative accents to achieve an organic and earthy atmosphere.
Look for fabrics like linen and cotton that will give your space a relaxed, airy feel. Hang linen curtains in the living room or bedroom. Choose lightweight duvet covers and throws made with natural fibers. Incorporate natural woods like oak or pine into your decor for a classic look.
Let wooden furniture pieces that are left unfinished come into the scene. Use wicker baskets to store blankets and other items around the house. Display terracotta pots with succulents and herbs.
Floral Wallpaper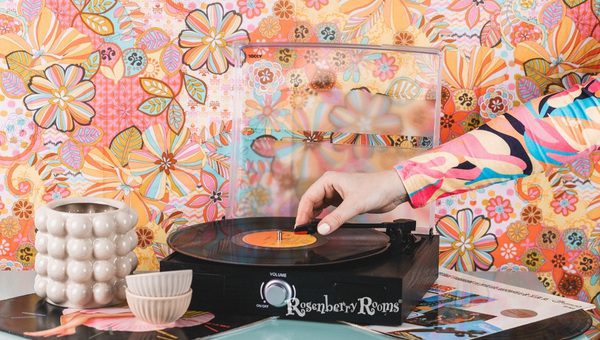 Introduce a romantic flair to your French country decor with floral wallpaper. Look for vintage patterns like toile or damask for a traditional feel. Choose softer hues in tones of pink, blue, green, and yellow that will give your space an airy and graceful look. Bring in delicate prints featuring roses, lilacs, or peonies to create a romantic backdrop for your living spaces.
Alternatively, go bolder with brighter shades of orange and purple. Hang floral wallpaper in the bedroom or living room for an elegant and romantic touch. For a more subtle accent, hang it in the kitchen or hallway to provide a pleasing contrast against lighter-colored walls. Complete your decor with fresh flowers on your tables and shelves for a truly French country look.
Distressed Finishes
Bring some age-old character to your home with distressed finishes. Choose furniture pieces that are intentionally aged, like vintage dressers and sideboards made from reclaimed wood. Incorporate other weathered materials like metals and ceramics.
Seek furniture with natural markings or intricate details. Look for pieces with a distressed paint finish that will give them an authentic vintage vibe. Consider furniture with intricate carvings and ornate designs to add depth and dimension to the room. Place these pieces in the living room, bedroom, or kitchen.
Open Shelving
Open shelving offers a convenient and stylish way to display your French country decor. Hang shelves in the kitchen or living room to create an organized and clutter-free look. Choose wall units with rustic wooden frames that will complement your vintage furniture pieces.
Set up cabinets for storage solutions, or add baskets on top of shelves for an effortless way to store items. Showcase plates, teapots, and other provincial pottery on the shelves for a charming display.
Hang tapestries or textiles next to framed photographs and mirrors. You can also use open shelving to house books and potted plants.
Replace upper cabinets in your kitchen with open shelving to showcase your collection of French country-inspired tableware. Display stacks of white dishes, antique glassware, and copper cookware for an effortlessly charming look.
Tapestries and Textiles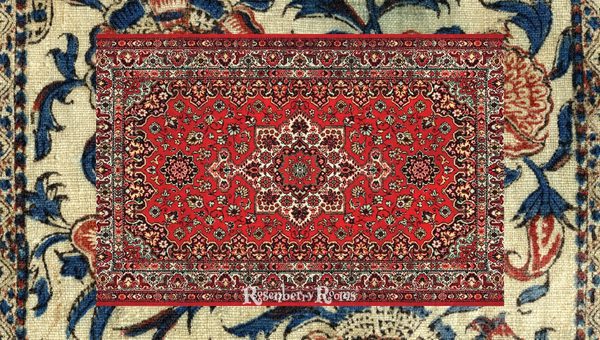 Choose beautiful tapestries with floral patterns or geometric designs. Hang them on walls or drape them over furniture pieces for an elegant touch. Bring in lightweight fabrics like cotton voile and organza that will give your space an airy feel. Look for fabrics with colors like blue, yellow, and pink that will add a bright touch to the room.
Add texture to your decor with ticking stripes or plaids. Choose bedding or upholstered furniture pieces made from these traditional fabrics for an unmistakable French country look. Introduce other natural materials like burlap or linen to create a cozy atmosphere.
Complete the decor with vintage accessories like mirrors, vases, and candlesticks for an authentically French feel. Adorn your walls with richly woven tapestries or display an array of patterned textiles. Hang them as wall art or drape them over furniture.
Provincial Florals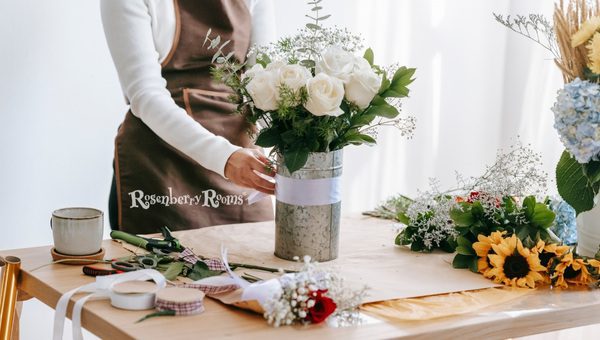 Incorporate provincial floral patterns into your bedding, curtains, and upholstery. Delicate sprigs of lavender, dainty roses, or cheerful sunflowers will infuse your space with the quintessential charm of the French countryside.
With these French country decor ideas, you can transform your home into a haven of rustic elegance and timeless beauty. Embrace the simplicity, warmth, and natural elements that define the French provincial style, and create a space that exudes the enchanting ambiance of the French countryside.
10 Benefits of French Country Decor
Unveiling the enchanting allure of French Country decor, where rustic enchantment meets refined elegance. Let's uncover the ten captivating benefits that this exquisite style bestows upon your home:
Timeless Elegance: French country decor exudes a timeless elegance that never goes out of style. With its charming blend of rustic and refined elements, it creates a cordial and happening atmosphere.
Natural Beauty: One of the key benefits of French country decor is its emphasis on natural beauty. It celebrates the beauty of the outdoors by incorporating natural materials like wood, stone, and wrought iron, bringing a sense of the countryside indoors.
Comfortable and Cozy: French country decor is known for its cozy and comfortable aesthetic. Soft, plush furnishings, such as overstuffed armchairs and vintage-inspired sofas, create a welcoming ambiance that encourages relaxation and enjoyment.
Warm Color Palette: The color palette of French country decor is rich and warm, featuring shades inspired by the natural landscape. Earthy tones like soft yellows, warm browns, and muted greens create a soothing and harmonious environment.
Rustic Simplicity: French country decor embraces rustic simplicity, focusing on organic and unfussy elements. Distressed furniture, exposed beams, and raw textures contribute to the rustic appeal, evoking a sense of authenticity and history.
Charming Accessories: The beauty of French country decor lies in its delightful accessories. From delicate floral patterns and vintage linens to decorative ceramics and ornate mirrors, these accessories enhance the aesthetics.
Relaxed Lifestyle: French country decor embodies a relaxed and laid-back lifestyle. It encourages you to slow down, savor the simple pleasures, and enjoy the present moment. This style promotes a sense of tranquility and balance in your home.
Inviting Ambiance: French country decor creates an alluring ambiance that makes you feel instantly at ease. The combination of amiable lighting, soft fabrics, and natural materials generates a cozy atmosphere that makes guests feel comfortable.
Versatile Style: French country decor can be adapted to different tastes and preferences. Whether you prefer a more traditional approach or a modern twist on the style, you can easily incorporate elements of French country decor into your home and tailor it to your unique aesthetic.
Connection to Nature: French country decor fosters a deep connection to nature. Whether through the use of floral motifs, botanical prints, or natural materials, it brings a sense of the outdoors inside, allowing you to experience the beauty of nature in the comfort of your own home. This connection to nature promotes a sense of well-being and harmony.
10 Maintenance and Care Tips for French Country Decor
The key to maintaining French country decor is to handle it with care, avoid harsh cleaning agents, and address any maintenance needs promptly. By following these tips, you can ensure that your French country decor remains a timeless and captivating style statement in your home.
Dusting Delicately: French country decor often features intricate woodwork and delicate surfaces. To maintain its charm, use a soft, lint-free cloth or a feather duster to gently remove dust from furniture, frames, and decorative items. Avoid abrasive materials that could scratch or damage the surfaces.
Polishing Wooden Furniture: Wood is a prominent element in French country decor. To keep your wooden furniture looking its best, periodically polish it with high-quality wood polish or wax. This will enhance the natural beauty of the wood and protect it from wear and tear.
Upholstery Maintenance: French country decor often incorporates fabrics like toile, linen, or cotton for upholstery. Treat stains promptly using mild detergents or fabric cleaners suitable for the specific fabric type. Regularly vacuum upholstered furniture to remove dust and prevent dirt from settling in.
Preserving Patina: Many French country decor items embrace an aged or distressed look. To preserve their charm, avoid using harsh chemicals or abrasive cleaning agents. Instead, use gentle cleansers that won't strip away the unique patina of these pieces.
Caring for Rattan or Wicker: Woven rattan or wicker furniture is commonly found in French country decor. Protect these pieces by keeping them away from direct sunlight and excessive moisture, as these can cause the material to weaken or fade. Wipe them down regularly with a damp cloth to remove dust and maintain their appearance.
Floral Arrangements: Flowers and greenery are essential elements of French country decor. Keep your floral arrangements fresh by changing the water regularly and trimming the stems. Remove any withered blooms promptly to maintain the vibrant atmosphere that French country style is known for.
Curtain Care: French country decor often features beautiful, flowing curtains. Gently vacuum or shake them out regularly to remove dust. If they require washing, check the fabric care instructions and follow them carefully to prevent damage. Iron or steam the curtains to keep them looking crisp and elegant.
Wrought Iron Maintenance: Wrought iron is a popular material in French country decor, seen in furniture, chandeliers, and other decorative elements. Keep wrought iron pieces in good condition by periodically wiping them with a soft cloth to remove dust and prevent rust. Apply a light coat of protective spray to maintain their luster.
Care for Decorative Accessories: French country decor often includes delicate ceramic or porcelain accessories. Clean them with mild soap and water, or a specialized cleaner if required, to remove any dust or grime. Handle them with care to avoid accidental breakage.
Regular Inspections: Regularly inspect your French country decor for any signs of wear, loose components, or damage. Promptly address any issues by contacting professional craftsmen or restoration experts if necessary. By staying vigilant, you can preserve the beauty and longevity of your cherished French country pieces.
FAQs About French Country Decor
What is French country decor?
French country decor is a style of interior design inspired by the charming and rustic aesthetics of rural France. It combines elegance and simplicity, incorporating natural elements, vintage furniture, and a color palette inspired by the French countryside.
How can I incorporate French country decor into my home?
To incorporate French country decor into your home, focus on using natural materials like wood and stone, incorporating vintage furniture and accessories, and choosing a color palette that includes soft, muted tones such as pastels and earthy hues. Adding floral patterns and natural textiles like linen and cotton can also enhance the French country style.
What are the key elements of French country decor?
Some key elements of French country decor include distressed or whitewashed furniture, exposed wooden beams, wrought iron accents, antique chandeliers, toile or floral patterns, and natural materials such as stone and brick. These elements create a cozy and inviting ambiance reminiscent of a French farmhouse.
Can I incorporate modern touches into French country decor?
Yes, you can certainly incorporate modern touches into French country decor to add a touch of contemporary flair. Consider adding sleek lighting fixtures, minimalist furniture pieces, or abstract artwork to create an interesting contrast with the rustic elements of the French country style.
How can I create a French country kitchen?
To create a French country kitchen, opt for a combination of open shelves and closed cabinets to showcase your vintage dishes and cookware. Use natural materials like stone or brick for the backsplash, and choose a farmhouse-style sink. Incorporate a large wooden dining table and add a touch of elegance with a vintage chandelier or pendant lights.
What colors work best for French country decor?
Colors that work best for French country decor are soft and muted tones inspired by the French countryside. Think pastel blues, pale yellows, sage greens, creamy whites, and earthy browns. These colors create a serene and relaxed atmosphere that is characteristic of the French country style.
How can I create a cozy bedroom with French country decor?
To create a cozy bedroom with French country decor, choose a wrought iron or wooden bed frame with intricate details. Use soft, floral-patterned bedding, and layer it with textured throws and pillows. Add a vintage vanity table, and a decorative mirror, and finish the look with antique-style bedside lamps.
Are there any specific window treatments for French country decor?
For window treatments in French country decor, opt for light and airy options. Sheer curtains in soft colors like white or pastels can be used alone or paired with heavier drapes made from natural fabrics like linen or cotton. You can also consider adding decorative tiebacks or valances to enhance the French country aesthetic.
Can I incorporate French country decor in a small space?
Yes, you can incorporate French country decor in a small space. Focus on choosing furniture with a smaller scale and lighter finishes to avoid overwhelming the room. Use mirrors strategically to create an illusion of space and maximize natural light. Keep the color palette light and choose multifunctional pieces to make the most of the available space.
Where can I find authentic French country decor pieces?
You can find authentic French country decor pieces at antique stores, flea markets, and vintage boutiques. Online marketplaces and websites specializing in vintage furniture and decor also offer a wide range of options. Additionally, consider exploring local artisans or craftsmen who specialize in French country-inspired pieces for a unique touch.
Conclusion
In conclusion, French Country decor captivates us with its combination of comfort and sophistication, inviting us into a world where simplicity reigns supreme. It transports us to a serene realm where nature-inspired design brings solace and allows us to savor life's small pleasures.
The allure of weathered wood, delicate toile fabric, and graceful wrought iron resonates with our desire for authenticity and connection. French Country decor celebrates imperfections and the history embedded in each piece, uncovering beauty in unexpected places.
Let us embrace the elegance of French Country decor, infusing our living spaces with its timeless charm. Our rooms can become vessels of storytelling, reflecting our unique personalities and values, offering havens of tranquility amidst our fast-paced world.
While designing and curating our own French Country-inspired haven, let us remember that the essence lies not in strict rules but in expressing our vision and creating spaces that speak to our souls. May the beauty of French Country decor inspire us, nurture our spirits, and remind us of life's extraordinary simplicity.