Are you looking for the ideal time to change up your sleep game? Well, you're in the right place. Asking, "When do Costco mattresses go on sale?" is a great step towards attaining that sweet slumber.
As thousands of satisfied customers can confirm, there's something truly special about finding a mattress that suits your exact needs at Costco - and even better when it comes with an attractive discount.
Let's cut to the chase - knowing when these sales occur can undoubtedly save you some hard-earned dollars, and we've got the scoop for you. Unraveling Costco's mattress sale schedule might lead to that perfect night's sleep you've been longing for.
When Do Costco Mattresses Go On Sale?
Costco mattresses usually go on sale during major holiday events such as President's Day, Memorial Day, Fourth of July, Labor Day, and Black Friday. With an ever-changing sales schedule, it might seem a challenge to discern just when these beds go on sale.
By keeping an eye out during specific times of the year and observing particular shopping patterns, you can anticipate when Costco will have its next mattress sale.
New Year
The New Year can present an ideal opportunity to bag a bargain on a new mattress at Costco. As the calendars switch, retailers often end up with surplus stock from the previous year they're keen to clear. This move makes room for incoming models and often results in great deals for shoppers.
In January specifically, Costco may run its "New Year Savings Event" or "Special January Savings" that includes substantial discounts on mattresses.
These savings events, along with additional deals available only for Costco members, make it one of the best times to upgrade your sleep situation.
Christmas
The Christmas season is indeed a popular time for shopping bargains, and Costco does not disappoint. Costco's Holiday Savings event typically happens from the end of November through mid-December, featuring impressive price cuts on a range of items, including mattresses.
Costco often has holiday deals that last for a certain number of days or while supplies last. It's common to see promotional offers such as "12 days of deals," where a specific category of products (including mattresses) can go on sale for one of those days.
Right after Christmas tends to be a lucrative period, too. The post-holiday clearance sales often kick into high gear as retailers clear shelf space for newer models and inventory.
Bear in mind that regardless of when you shop, being a member at Costco often yields additional discounts or benefits. So, if you're planning any substantial purchases like a mattress, it might be worth signing up.
Also Read About Costco Mattress Return Policy 2023 [Online And In-Store]
What's the prime time for mattress deals?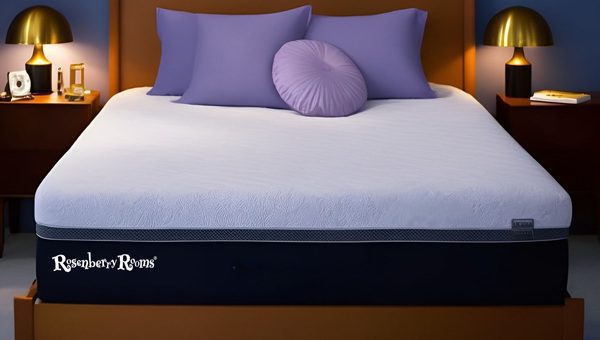 Black Friday, which falls on the day following Thanksgiving, is often considered the prime time for scoring mattress deals at Costco and other retailers. This massive sales event marks the beginning of the holiday shopping season and is notorious for offering steep discounts across a wide range of products.
Costco typically has Black Friday mattress deals that offer significant price cuts, making it an excellent time to invest in a new mattress. The deals usually extend over the four-day weekend into Cyber Monday online as well, giving shoppers plenty of opportunities to snag a great bargain.
It's crucial to remember that many of these deals sell out quickly, given the high demand. If you have identified a mattress you want that will be part of the Black Friday sale at Costco, being prepared by starting your shopping early on in the day can be beneficial.
The actual sale prices aren't typically announced until closer to Black Friday itself, as part of a catalog or flyer showcasing all of their Black Friday deals. Joining Costco's mailing list or watching their website are good strategies to ensure you get this information as soon as it becomes available.
As always, while shopping during Black Friday sales, make sure not only to look for deep discounts but also focus on getting good value.
Best Months to Buy a Mattress Set
Are you dreaming of purchasing a new mattress set but waiting for just the right moment? Understanding when retailers change their inventory could be the key you've been looking for.
The months of March, April, and early May are often the best times to make your purchase. Not only is this a transition period for many retailers.
But it happens to coincide perfectly with spring cleaning. Imagine tucking into a fresh new mattress after a thorough out-with-the-old, in-with-the-new tidying binge!
Here's why these months are particularly suitable:
March: March is the beginning of a significant shift in the retail calendar. Around this month, many stores receive their new mattress stock and need space to accommodate it. This storage crunch means they are more likely to reduce prices on current models.
April: The trend continues into April as well, with an increased influx of newer models triggering further discounts on old ones.
Early May: By early May, retailers are eager to clear out the remaining old stock completely before the peak buying season (May through September) kicks in. And here lies your opportunity to grab those excellent discounts!
So, if you're flexible on design specifics and open to previous-year models that still offer great comfort and quality, then mark these months on your calendar!
Explore More: What Is An Orthopedic Mattress? [Types, Benefits & Drawbacks]
When is the best time for affordable bed shopping?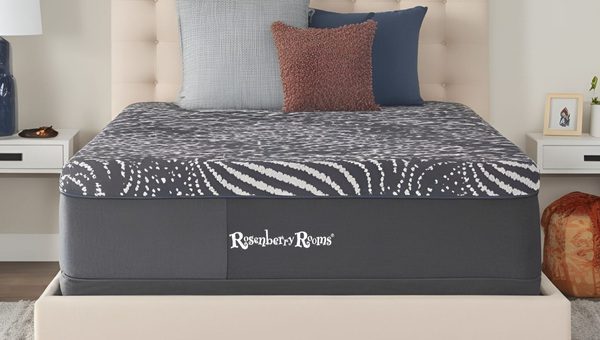 May is often an excellent time for affordable bed shopping, primarily due to two reasons: Memorial Day sales and the introduction of new mattress models.
Memorial Day Sales: Many retailers, including Costco, typically offer significant discounts on mattresses around Memorial Day, which falls on the last Monday of May. Its long weekend serves as a mini "Black Friday" kind of shopping event that unofficially ushers in the summer season. These sales events can offer impressive discounts, often rivaling those given during the post-Thanksgiving push.
New Models Arrival: Traditionally, mattress companies tend to release new models in June. To make room for this new inventory, retailers often start clearing out their existing stock in May. This "out with the old" mentality can translate into some serious savings for customers on last year's models.
Keep in mind that while older models might be cheaper, they are not necessarily lesser quality. Mattress technology doesn't advance at quite the same pace as something like electronics; a design from a year or even two years ago will likely still provide a great night's sleep.
How much money can you save on sale?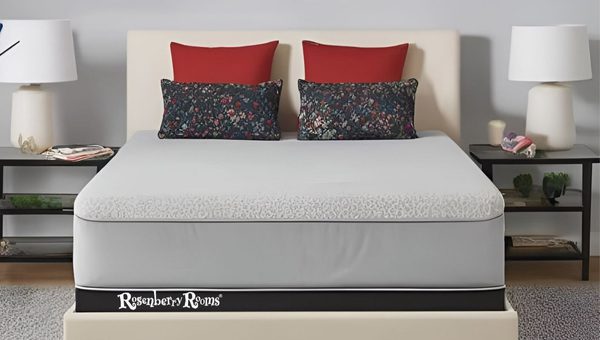 The amount of money you could potentially save on a mattress sale at Costco can vary widely depending on the original price, type of mattress, and specific discount or sale event. However, savings usually range between $150 to $300 per mattress during significant sales events.
This typically results in discounts of around 15-20%. This estimation is based on common sales practices, but actual amounts can fluctuate with each specific deal and product.
Occasionally, Costco may offer deeper discounts during certain sales events like Black Friday or Memorial Day. Limited-time offers, and clearance sales for particular models might also give you a more significant percentage off.
Read More: Mattress Pad Vs Mattress Protector 2023 [Which Is Better?]
FAQs about Costco mattress sale
Do Costco mattresses go on sale during Black Friday?
Absolutely! Black Friday, which falls at the end of November, is a prime time for markdowns on mattresses at Costco.
Are there any Labor Day sales for mattresses at Costco?
Yes, Labor Day sales events usually include Costco mattresses - so stay tuned to grab that deal!
What are Costco's typical mattress promotions around Memorial Day?
Memorial Day often sparks nationwide sales, and yes, you will find discounted mattresses at Costco during this period.
Does Costco offer special deals on mattresses during the holiday season?
Undoubtedly! The holiday season is ripe with discounts and deals; check out Costco's mattress section then.
Is the New Year a good time to scout for mattress deals at Costco?
Absolutely! With potential inventory changes in January, you can usually find some fantastic mattress deals at this time of year.
Conclusion
Navigating the often tricky landscape of mattress sales need not be a daunting task. With a little bit of planning, understanding seasonal changes, and being aware of major retail events, you can time your purchase perfectly at Costco.
The allure of a tranquil night's sleep on a high-quality yet discounted mattress might be a few calendar marks away.
So whether you're a dedicated bargain hunter or simply someone committed to carving out comfort without unnecessary expense, we hope these insights help you realize your dream sleep setup soon. Sweet dreams!