Are you an ardent online shopper constantly on the hunt for new platforms to draw inspiration from for your home decor and furnishings?
There's a good chance you might have scrolled through Wayfair for that perfect living room centerpiece or bedroom set.
It's always refreshing to expand your horizons and stray off the beaten path. This is when considering a Wayfair alternative comes into play.
Switching things up not only provides you with a broader selection of products but also brings innovative design ideas and diverse price points to your fingertips.
Don't limit your options to a single catalog - a world of style awaits outside the comfort zone of your regular go-to online store.
So, let's embark on this exploration journey together to find some really promising alternatives to Wayfair, delivering excellence right at your doorstep.
Why Seek Alternatives to Wayfair?
While Wayfair stands as a well-established platform for home decor and furnishings, there are several reasons why finding alternatives might be beneficial for you.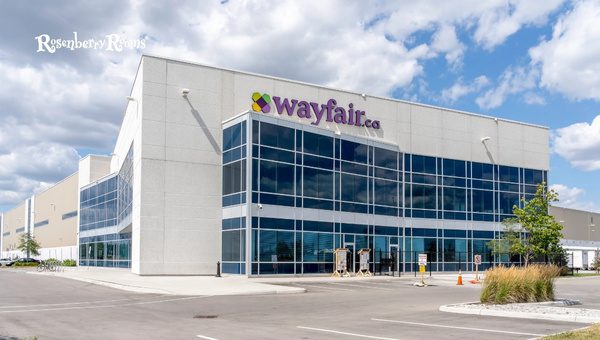 Sometimes, that particular piece of furniture or quirky home accessory you're on the lookout for may not be available on Wayfair.
Diversifying your sources can open up new avenues and a broader range of styles to satiate your inspiration.
Pricing variations across different platforms also allow you to land the best deals without exhaustive research.
It's always exciting to see innovative designs and unique concepts from lesser-known brands popping up on alternative platforms.
Variety is the spice of life, and exploring these alternatives can infuse that extra flair into your living spaces.
70 Wayfair Alternatives
A cascade of Wayfair alternatives is waiting to adorn your home with their unique flair and aesthetic.
As a committed shopper, broadening your options and dipping your toes into new waters will most definitely provide a fresh perspective on home décor.
Get ready to experience an array of styles, designs, and furniture ideas from stores such as Slumberland, ABC Carpet & Home, and Pier 1 Imports - all stellar alternatives to Wayfair.
Slumberland
Embarking on our journey of discovery, the first stop is Slumberland, a hidden gem in the world of home furnishings.
Its primary focus is on mid-range to high-end furniture that reflects pure craftsmanship. With more than 50 years under its belt, Slumberland balances beautifully between modern charm and timeless classics.
Renowned for its bedroom sets accompanied by comfy mattresses, they also feature a chic collection of living room and office furniture. Plus, their frequent sales are an absolute hit with bargain lovers.
ABC Carpet & Home
ABC Carpet & Home is a haven of design inspiration straight out of Manhattan's fashionable district if you've got a taste for luxury items coupled with sustainable practices.
This store could be your go-to destination. They offer curated collections from across the globe, catering to eco-conscious consumers who look beyond everyday styles.
From vintage silk rugs sourced responsibly to authentic tribal artifacts adding character to any room - ABC Carpet & Home presents a fusion of cultures within its varied catalog.
Pier 1
Our introductory list is Pier 1 - an online platform synonymous with uniqueness and elegance. Having said farewell to its brick-and-mortar stores recently but keeping up the same charm online, it's ready to fill in the gaps left by many other retailers.
Pier 1 excels in creating eclectic decor pieces that transform any ordinary setup into something extraordinary.
Their wide range spans furniture, lighting, outdoor setups, window treatments, and even holiday decorations. A glance at their collection is sure to fill your shopping cart in no time.
Joss & Main
Streamlined elegance and upscale charm define Joss & Main, another impressive Wayfair alternative. This online store skillfully blends modern trends with timeless designs, offering furnishings that will never go out of style.
From plush sofas and gleaming chandeliers to stylish wallpapers and vibrant rugs, you will find any decor item you could wish for here.
You might also enjoy their user-friendly website, which features style guides and creative room layout ideas.
Read More: Can You Burn A Mattress? The Dangers And Eco-Friendly Options
AptDeco
A crafty haven for budget decorators is the New York City-based platform – AptDeco. It's a marketplace selling high-quality pre-owned furniture, perfect for those who appreciate experience over brand-new buys.
All products listed on AptDeco go through a thorough examination, ensuring your purchase is as close to new as possible.
Besides the economic benefits it offers, sustainability is also a point in its favor compared to other retailers.
Arhaus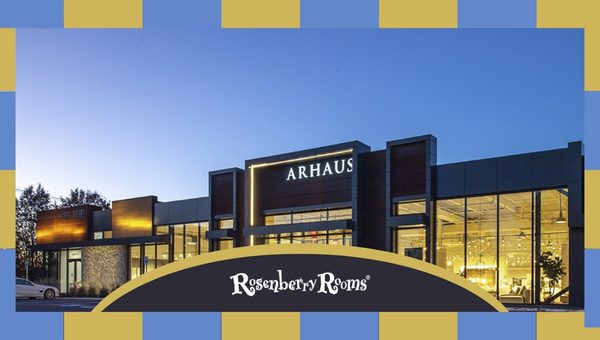 At Arhaus, luxury meets sustainability, a remarkable feature that makes it stick out in the crowd.
It sources reclaimed organic materials from around the world to create each unique piece from its expansive collection - be it majestic wooden dining tables or intricate lighting fixtures.
Alongside this commitment to sustainability, Arhaus doesn't compromise on comfort and quality, making it a fine choice for discerning homeowners.
The Citizenry
The Citizenry sells home goods from artisans across various regions globally. The company focuses on providing exclusive handmade goods in small batches that portray authentic international craftsmanship at its best.
This store celebrates diversity by getting creative with different cultural influences, leading to unique designs you won't find anywhere else.
Each item comes with an inspiring story of its origin that entices anyone who seeks more than just physical beauty in their living space.
Kirklands Home
Your next decor fixation could be Kirklands Home, a Tennessee-based retailer popular for its southern charm.
Their style revolves around classic, rustic themes but also makes room for modern and contemporary items.
The store is applauded for its wall decor pieces, framed art, mirrors, and functional decorative items that deck up any living space with personal touches.
If you wish to get your hands on preppy home accents without burning a hole in your pocket, then Kirkland's should be on your radar.
Lumens
Unleashing the power of spectacular lighting is crucial to setting the ambiance of your home just right. Lumens is the online haven for those seeking to adjoin an architectural essence with aesthetic illumination.
This platform has successfully garnered a hoard of modern-inspired lighting designs that are simple yet spectacularly transformative.
Everything from chandeliers, ceiling fans, and sconces to sharp LED lights - Lumens promises a unique blend of elegance and functionality.
The Black Home
If distinctiveness is what you're aiming for, The Black Home stands as a promising pit stop in your shopping quest.
Started by interior stylist Neffi Walker, this platform offers products designed by her that radiate boldness via their pattern selection and color palette dominated by black.
Every item here tells a tale of cultural rootedness combined with modern twists - giving you an admirable fusion design sensibility for home decoration inspirits.
Home Depot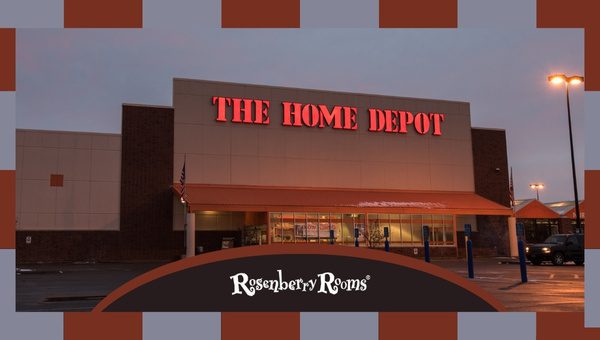 A name synonymous with comprehensive solutions for all home improvement needs is none other than Home Depot.
Beyond being a one-stop destination for DIYers and professional builders, they also offer an impressive range of decor items at highly competitive prices.
With their substantial collections spanning different departments like furniture, kitchenware, and outdoor needs- convenience feels natural when you shop at Home Depot.
Explore More: 22 Best Bed Rails For Seniors 2023 [Ensure Safety During Sleep]
Schoolhouse
Venturing forward, we enter the realm of Schoolhouse. Rooted in classic industrial design, this Wayfair alternative is a one-stop shop for homeowners with a love for vintage charm and refined simplicity.
The American-manufactured pieces available here range from trendy modular furniture to intricate lighting fixtures.
Each product narrates a story of functionality and longevity coupled with a splash of nostalgia. Schoolhouse breathes life into old-world aesthetics while staying true to contemporary needs.
The Container Store
What if you could find decluttering solutions for your home that are as elegant as they are practical? This is what The Container Store promises.
Specializing in storage and organization options, this Wayfair alternative is your secret weapon to maintaining tidiness without compromising aesthetics.
From innovative closet systems to compact office organizers, every product serves the purpose of bringing order amidst chaos with style. Comfort and convenience run through the core philosophy of their vast product range.
Castlery
Emphasizing contemporary design at accessible prices is Castlery's forte. This Singapore-based online retailer merges comfort with understated elegance, serving up collections designed to inspire the modern homeowner.
The pared-down style found here aims to exhibit natural beauty through minimalist designs that embody sophistication and simplicity at its best.
Whether you're seeking out sleek sectional sofas or compact dining tables - Castlery's versatile selection caters to all tastes and budgets.
Parachute Home
Ending our journey for today is Parachute Home – a beloved name amongst fans of cozy but chic home interiors.
Their claim to fame lies not in extravagant furniture varieties but high-quality bedding sets, bathrobes, rugs, and towels crafted from premium materials such as Egyptian cotton and pure linen, all designed with your comfort in mind.
Items here evoke a sense of tranquility akin to luxury hotel stays right inside your own home. Conventional staples find new meaning in Parachute Home's dreamy and plush offerings.
Knoll
Dive deeper into the sphere of stylish and sustainable home decor with Knoll. High on the list for architects, designers, and homeowners worldwide, Knoll leads the way in delivering modern and innovative furniture designs.
This award-winning company specializes in ergonomic furniture pieces that are not only aesthetically pleasing but built to support your wellness.
With a zest for combined beauty, comfort, and functionality - Knoll promises lasting investment pieces perfect for every space.
Crate & Barrel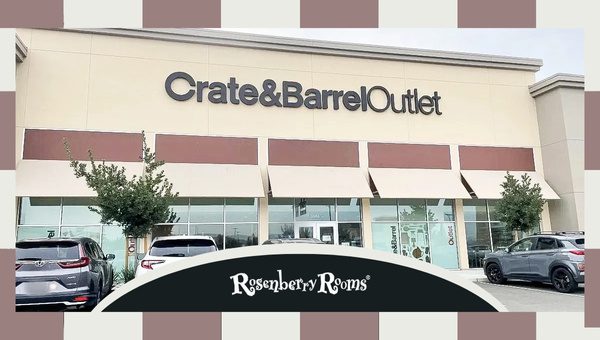 Crate & Barrel needs little introduction within the realm of interior design lovers. This retail giant earns its merit from its trendsetting collections of indoor and outdoor furnishings, kitchenware, decor pieces, and nifty children's items.
Whether it's about refining your dining space or adding luxury touches to your master bedroom, Crate & Barrel holds an endless spectrum of elegant solutions.
Society of Workplace Designers (SWD)
The Society of Workplace Designers (SWD) is rather an unconventional inclusion to our list. As professionals navigating remote work lifestyles now more than ever before, we crave workspaces that blend seamlessly with our home environments yet cater to our productivity needs.
SWD aims to transform your workspace into an ergonomic haven, harmonizing personal style with professional needs.
Tactile desks, versatile storage solutions, adjustable chairs - they offer you just about everything to nail down that 'work from home' setup.
One Kings Lane
One Kings Lane captures a bygone era beautifully merged into contemporary designs, allowing you a real taste of 'modern vintage' decor.
Offering anything from furniture to art and even designer vintage pieces, One Kings Lane takes pride in their carefully curated collections that go beyond ordinary catalog listings.
It has been making quite a name amongst people who enjoy mixing styles while preserving a sense of nostalgia within their living spaces.
CB2
No matter how contemporary or modern you wish to go, CB2 makes that happen.
As a brainchild of Crate & Barrel, it serves as an urban contemporary outlet for savvy shoppers eyeing designs imbued with city vibes.
From sleek dining sets to edgy decor pieces, each piece screams sophistication and is perfect for anyone looking to infuse their space with modernity.
Also Read: 8 Best Truck Bed Mattresses Of 2023 [Road Comfort Redefined]
Design Within Reach
'Design Within Reach' holds to its name, delivering designer furniture reachable by all. Offering an array of architecturally designed modern furnishings seamlessly blending form and function, it has become the vanguard of minimalistic aesthetics.
If you've got a flair for iconic designs from legendary designers like Charles and Ray Eames or Le Corbusier, look no further.
Birch Lane
Do you still feel the lure of traditions? Birch Lane brings a sense of comfort and familiarity with its classic furniture collection, reminding us home is where the heart truly belongs.
Replete with aesthetically pleasing details and subtle finishes evoking nostalgia, Birch Lane helps transform your house into a home.
Living Spaces
The ultimate one-stop shop for home furnishings is Living Spaces. It thrills its visitors by offering everything from functional furniture to stylish accessories.
Whether you seek to refurbish your living room, bedroom, or outdoor patio area - this store has got you covered in every aspect.
It provides opportunities to shop room-wise, making the ordeal hassle-free for shoppers who aren't sure where to start.
Jonathan Adler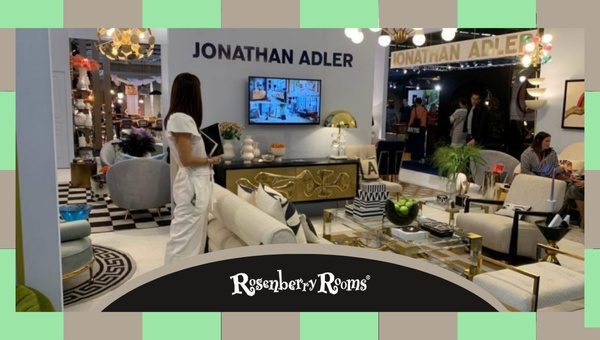 A master in the world of chic and sophisticated home decor, Jonathan Adler offers you a refined alternative to Wayfair.
With an inclination towards a modern and luxury lifestyle, Adler's design philosophy brings forth an assortment of elements that are strong on style and character.
Whether it's beautifully crafted ceramics, plush furniture pieces, or signature candles, every pick from this store brings an edge to your interiors.
Adler's love for vibrant colors and unique shapes makes the products stand out from regular household items.
Blu Dot
If you have a penchant for modernistic and minimalistic interior decisions, Blu Dot is at your service as yet another promising Wayfair alternative.
Their well-curated catalog highlights the beauty of simple lines accompanied by functional design principles.
Born out of a mutual love for furniture and creation, Blu Dot presents refreshing collections consisting of sofas, chairs, tables, and lighting fixtures, among others, all bearing hints of innovation while radiating a simple charm.
Target
While Target needs no introduction in the US market space, it definitely deserves a spot on the list as a Wayfair alternative.
Known for offering value-for-money products across various categories, including home decor and furniture, Target's strong suit lies in balancing style within budget constraints.
Whether you're selecting something from their Project 62 line exuding mid-century appeal or going rustic with the Hearth & Hand with Magnolia collection, the variety is sure to keep your aesthetic spirit satisfied.
Lulu & Georgia
For those who dare to experiment with their home aesthetics, Lulu & Georgia opens up a world where traditional meets contemporary.
What sets them apart is how each piece feels like a hand-pick moment reflecting carefully crafted details while keeping up with design trends.
From lush velvet sofas that are eye candy to rugs woven with stories and light fixtures that act more than just illuminators, every single item at Lulu & Georgia oozes charm bound to create conversations around your tasteful selection.
HomeGoods
Within the TJX Companies' banner, HomeGoods single-handedly sets a higher bar for affordable yet tasteful home décor items.
Imagine enjoying the thrill of a treasure hunt as you scroll through unique items from across countries, all within an excellent price range.
The combinations of different styles and functions housed under their online roof make shopping an indulgence, one that consistently breaks the monotony while helping your home shine in a new light.
Anthropologie
Anthropologie stands out in the realm of home decor with its exclusive handcrafted designs. The attention to detail and a taste for exuberant colors and patterns remain unmatched.
Anthropologie crafts a world with globally inspired furniture, intriguing wallpapers, and stunning chandeliers that bring about an alchemical transformation to every corner of your house.
Alongside innovative designs, their commitment to quality makes each piece worth investing in.
Terrain
For those passionate about merging indoors with outdoors, Terrain could be your perfect virtual shopping destination.
With an affinity for aesthetic and botanical décor, this brand is deeply rooted in nurturing Mother Nature inside our homes.
The store is known for its premium garden furniture & tools, outdoor lighting solutions, and planters, all designed to evoke the feeling of being close to nature even within urban confines.
Apart from that, they also hold workshops on gardening tips online!
Lamps Plus
As America's largest lighting retailer, Lamps Plus lives up to its name by offering far more than just lamps.
Their extensive collection boasts gorgeous chandeliers, ceiling fans, and interior and outdoor lighting fixtures, all designed impeccably to reflect various styles ranging from vintage charm to modern chic.
No less impressive is their selection of home furnishings that can create beautiful accents alongside their bright decor offerings.
Homesense
They are moving on to Homesense - a sister store to the well-loved HomeGoods and TJ Maxx in the home decor industry.
What makes Homesense stand out is its unmatched eclectic mix of off-price furniture and home accessories.
Think of vast and globally inspired aisle-after-aisle dominated by rugs, lighting, art, and so much more. The thrill lies in their unpredictable inventory as they constantly replenish with new, vibrant products at unbeatable prices.
Shopping at Homesense is much like a treasure hunt: you never know what gem you might stumble upon!
Read More: 10 Best Medium Firm Mattresses [Balance Comfort And Support]
All Modern
Speed up your quest for contemporary aesthetics with All Modern. Like Wayfair, they're an online retailer delivering sleek, chic designs that align with today's minimalist trends across every budget range.
Their selection ranges from Scandinavian-inspired light fixtures to industrial-styled coffee tables - offering an enviable variety of modern accouterments without breaking the bank.
Consider them your go-to for affordable contemporary pieces that inject a sophisticated splash of modernity into your living space.
Z Gallerie
Keep up pace with emerging trends with Z Gallerie, a high-end yet attainable brand offering dazzling and unique options few others do in this price range.
It doesn't play safe with neutral shades; instead, it embraces bold colors, mirror finishes, and oversized furniture to breathe life into any space.
If unabashed glamour is what defines your style, Z Gallerie's collection of luxe velvet upholstery, shiny metallic accents, or sparkly cushions will truly sizzle up your home's style quotient.
Serena & Lily
Our final highlight of this segment is Serena & Lily, purveyors of laid-back luxury that promises California cool vibes throughout their unique catalog.
The brand stands out by blending effortless comfort with upscale design elements - think breezy bedding sets or beachy rattan furniture subtly exuding refinement without losing its homely appeal.
Their offerings extend from elegant home furnishings to serene paint colors in tune with their sophisticated yet relaxed style ethos.
Explore Serena & Lily to bring home that relaxed vacation feel while staying incredibly chic.
Houzz
Houzz is another excellent alternative to Wayfair that has a distinctly different advantage. This platform doubles as a source of inspiration and an online store.
Houzz presents an opportunity to engage with an active community of home improvement enthusiasts and professionals.
You can draw design inspirations from real remodeling projects, discuss ideas, and then shop for products tailored to your liking from their wide collection.
The marketplace ranges from contemporary furnishings to energy-efficient appliances, making it a one-stop solution for all your home update needs.
Overstock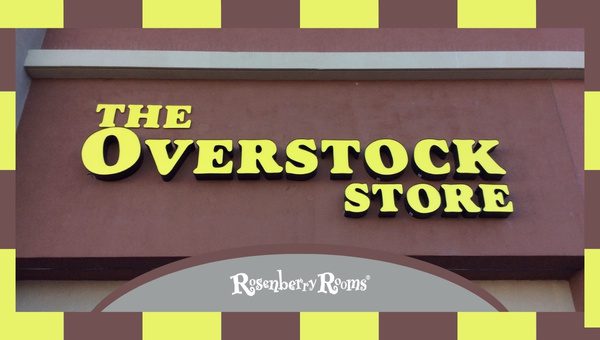 If you're seeking a combination of variety and value pricing for home goods, Overstock may have the ticket.
Becoming notorious in the online retail sector for their closeout deals, Overstock offers everything from budget-friendly bedding to plush sofas that can redefine luxury.
With thousands of products across various categories, including furniture, rugs, décor items, and outdoor products, Overstock is ready to cater to every visual palette and budget range.
Jungalow
Exploring deeper into our list of alternatives leads us to Jungalow, the spirited brainchild of designer Justina Blakeney.
Envisioned with the passion for bringing good vibes home, Jungalow stands out with its vibrant colors and daring patterns.
With an emphasis on eco-friendly, artistically created pieces that speak volumes about a culture, their catalog is genuinely exciting for those who need a feel-good ambiance at home while also doing good by shopping, as a portion of sales profits goes back into supporting creative artisans worldwide.
Amazon
Amazon, This global marketplace behemoth, needs no introduction when it comes to expansive product offerings fitting every possible need or want you might conceive of under one roof, including home décor and furniture.
From hosting well-reputed brands like Ashley Furniture to showcasing promising emerging designers -, you can access millions of items at varied price points and style preferences.
Amazon's user-centric reviews and ratings, moreover, make it easier to discern product quality before a click seals your purchase.
Also Read: How To Get A Free Mattress From Amazon? 2023 [Is It Possible?]
Bed Bath & Beyond
Bed Bath & Beyond is a go-to staple for all American households. With an expansive selection of bedding, furniture, bath essentials, and kitchen gadgets, this store is your one-stop shop.
It originates beyond the necessities, offering a delightful range of decorative accessories and items to spruce up your home decor.
Add their commitment to high quality and affordability to the mix, and you've got yourself a worthy Wayfair alternative.
Hayneedle
Are you ever in pursuit of distinctive yet affordable furniture? Hayneedle might be just what you need.
This Omaha-based online retailer has carved itself a niche during the past two decades with its appealing amalgamation of styles from rustic to modern.
They pride themselves on their high-quality selection at every price point, covering both indoor and outdoor living spaces.
From chaise lounge chairs for your patio to impressive bookshelves for your study, Hayneedle's collection will never disappoint.
Vivaterra
Vivaterra could be right up your alley. This eco-friendly home décor platform is driven by 'green' principles promoting fair trade articles that imbibe beauty without harming Mother Earth.
From reclaimed wood furniture pieces indicating warmth and timelessness to organic cotton beddings signifying purity.
Every product entails an environmental backstory. With Vivaterra, you can beautify your home responsibly while supporting ethical consumerism.
Zulily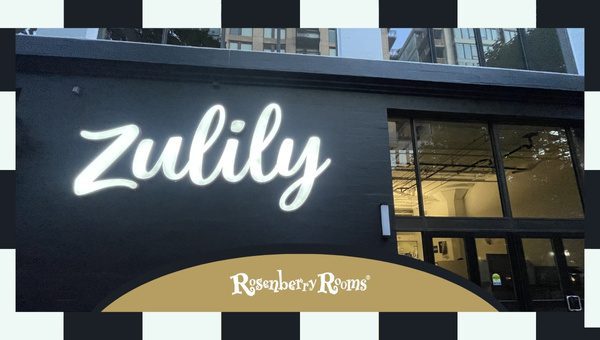 We will present Zulily, the kingpin of flash sales in home decor! An online platform is popular among bargain hunters as it offers limited-time sales labeled as events that last 72 hours typically.
Their catalog encompasses a broad spectrum ranging from furniture pieces for every corner of your house to kitchen appliances that lend modern convenience and style.
Charmingly patterned rugs or modish throw pillows, Zulily is teeming with affordable homely treasures waiting to be uncovered.
Ashley Furniture
Continuing on our quest, Ashley Furniture is a name that's hard to miss when talking about high-value home furnishings.
With affordability and variety as its biggest strengths, this brand ensures that you find something fitting for every corner of your house without breaking the bank.
Ashley Furniture presents a pleasing blend of traditional designs with modern touches, extending from trendy statement pieces to bundles and sets, offering seamless theme continuity across your home.
Industry West
Navigating further into the world of alternatives to Wayfair, Industry West emerges as a top contender in modern furniture design.
Celebrated for its bright and vibrant pieces, Industry West thrives on presenting industrial aesthetics wrapped in contemporary sophistication.
This brand is your destination if you're looking for chic office furniture or outdoor decor that's both durable and stylish. Take a stroll through their unique collections – you might discover your next favorite piece.
Explore More: How To Sleep After Cervical Neck Surgery? [Do's and Don'ts]
T.J. Maxx
Delving into larger retail chains brings us to T.J. Maxx, an underrated treasure trove for home decor enthusiasts due to its acclaimed clothing range overshadowing hidden decor gems.
You can find affordable designer products varying from furniture and bedding to chic decorative accents for every room in the house. Add T.J.Maxx's discounted prices into the mix; now that's one winning combination!
Restoration Hardware
We present Restoration Hardware as a mecca for luxury furniture seekers who don't shy away from premium price tags accompanying superior quality products.
From grandiose chandeliers suspending from high ceilings to fine Italian leather sofas adding richness and comfort - Restoration Hardware offers it all with effortless elegance.
Its ability to blend historical periods' designs with modern aesthetics sets it apart from many other styles, both online and in-store.
IKEA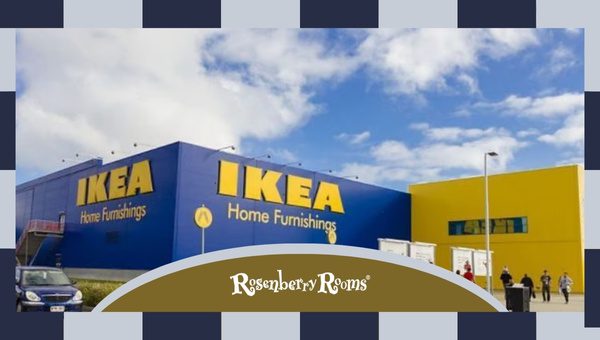 There's a very slim chance you haven't heard of IKEA, a brand that has converted countless people into confident DIY experts.
Famous for their flat-pack furniture offerings, IKEA punctuates simplicity with affordability. Functionality is at the heart of their designs, ensuring products cater to daily needs without compromising style.
Whether you're moving into your first apartment, revamping your workspace, or just seeking quick decor updates - the Swedish retailer stands as a reliable choice.
Read More: Do IKEA Mattresses Have Fiberglass? [Why Does IKEA Avoid It?]
Williams-Sonoma Home
Step into the luxurious realm of home furnishings with Williams-Sonoma Home. This store brings to the table a sense of refined elegance through its premium collections.
If quality collaborations excite you, this renowned outlet features designer partnerships that impart a high-end feel to every corner of your house.
From luxury bedding to artisan-crafted furniture and sophisticated fixtures – Williams-Sonoma Home serves luxury on a silver platter.
H&M Home
Offering more than fashionable clothing items, H&M Home mirrors its parent brand's commitment to style and affordability in its home line, too.
With an ever-evolving catalog, expect the latest trends at reasonable prices here. Be it chic candle holders or plush throw pillows.
They have got you covered from kitchen to bedroom upgrades. Sustainability is also well-integrated into their operations if mindful shopping is on top of your list.
Apt2b
Come aboard and find respite in Apt2b's fashionable and affordable line-up, an online space perfect for modern homeowners striding towards minimalistic living spaces without breaking the banks.
Apt2b enthralls users with its impressive selection of sofas, chairs, tables, and many other must-haves for transforming barren areas into cozier spaces within the house effortlessly.
Pottery Barn
Taking a step farther from Wayfair's sphere, you'll discover Pottery Barn - an iconic American home furnishings store that stirs your imagination with its upscale collection.
Maintaining a delicate balance between comfort and style, Pottery Barn's handpicked items ensure that elegance echoes in each corner of your dwelling.
From blendable neutrals for your living room to vibrant patterns for children's bedrooms, each section is crafted keeping diversified tastes in mind.
It's also known for collaborations with prominent designers, always keeping their collection innovative and trending.
Burrow
Famous for its modular furniture design, Burrow is another must-visit Wayfair alternative.
Offering a shopping experience that prioritizes convenience, they offer direct-to-consumer furniture that can be assembled, disassembled, and reconfigured without any hassle.
If you're living in compact urban spaces, their sofas will serve as perfect fits while also accommodating city relocations effortlessly.
They make home styling fun and flexible with their versatile range of seating options, storage solutions, and even sleep layers.
Also Read: Burrow Range Sofa Review 2023 [I Love Built-In Charging System]
Nordstrom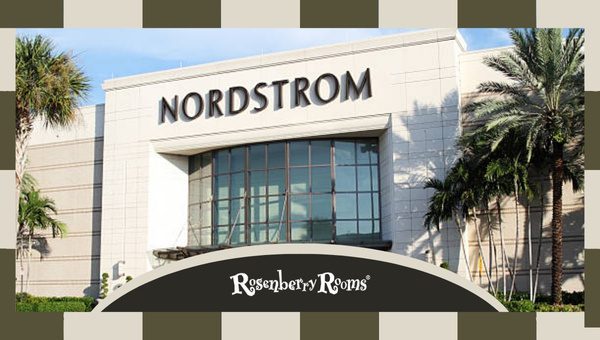 The name Nordstrom rings a bell, all too familiar with fashion enthusiasts. However, their home decor division, known as Nordstrom Home is often underappreciated.
Housing well-curated collections of bedding, kitchenware, bathroom accessories, and much more - it carries the same sophisticated charm known to the brand.
Featuring collaborations with top designers and celebrities alike - their collection maintains an aura of bespoke extravagance without breaking the bank entirely.
Jason Home
Jason Home is another Wayfair alternative. Have you thought of incorporating decorator-favored European furnishings into your home?
This Chicago-based brand serves as an excellent choice to explore high-end vintage furniture, channeling European charm into American homes.
Gearing minimalist yet impactful design aesthetics, they house everything from Moroccan rugs to Swedish antique chairs, putting a high emphasis on craftsmanship and detailing.
Turn your Wayfair shopping habits around and discover Jason Home for a touch of old-world elegance.
The Inside
Whisking you away to a world of made-to-order home furniture is The Inside. Rooted in the belief that your home should reflect your unique style and personality, they offer endless opportunities to customize your furniture.
From headboards and ottomans to curtains and chairs, everything can be tailored to fit your concept.
Their collection of more than 100 fabric options ensures your final product will cater exactly to your taste and budget. The Inside is reinventing the wheel in personalizing home decor, one design at a time.
Horne
Imagine a platform where both contemporary pieces and classic items merge into an exclusive collection. That's Horne for you, the store that holds its ground by offering only authentic designs manufactured by genuine craftsmen.
From iconic lighting arrangements to outdoor furniture items and accent pieces, Horne prides itself on uncompromised quality and innovation #echoed in each corner of its collections.
Amara
When it comes to luxury homeware with a sprinkle of trend-setting designs, Amara takes center stage.
They work directly with over 300 of the biggest names in fashion homeware globally, guaranteeing you original high-end products right at your doorstep.
Amara brings a fresh breath of air through their collections, ranging from modern geometric patterns to vintage-inspired art decor pieces.
Urban Outfitters
Though originally known for its boho-chic clothing line, Urban Outfitters has successfully branched out into home decor over the years, capturing the hearts of younger demographics especially.
Offering everything from cozy beddings to trendy lighting options and chic kitchenware, Urban Outfitters successfully embodies modern living trends with affordable price tags.
With unique pieces that seamlessly merge fashion trends with lifestyle needs, it's little wonder why this brand has become a favorite alternative for Wayfair customers.
Also Read: What Color Light Helps You Sleep? [Science-Backed Answers]
World Market
Undeniably eclectic, distinctly unique, and a real crowd-pleaser - that's World Market for you.
Also known as Cost Plus World Market, this Wayfair alternative brings an international vibe right to your doorstep. It is your one-stop shop for home accessories representing crafts from around the globe.
Offering an exotic collection of furnishings at bargain prices, it's a mini travelogue that takes you across continents to source decorative items, kitchenware, and outdoor furniture topped up with fine food and wine. A truly global shopping experience awaits you here!
Candice Luter
Stumbling upon Candice Luter's world feels like unfolding the pages of a dreamy interior magazine.
This brand is all about creating statement mirrors and art installations that can revolutionize any interior setup.
Her designs embody minimalistic elegance with a twist of modern appeal which makes her creations a work of art rather than just home décor pieces.
The use of natural elements and neutral shades screams sophistication in every piece from her collection. If you're looking to add a dash of luxury to your space while maintaining simplicity, Candice Luter might be the designer to turn to.
Joybird
Aiming to bring 'joy' into your abode, Joybird is another excellent alternative to Wayfair. With their modern mid-century aesthetic designs combined with vibrant hues, they have something for everyone's taste.
Apart from offering customer-favorite sofas & coffee table collections, they also provide customized furniture services according to your preference. Talk about unmatched personalization.
High-quality materials coupled with detailed workmanship form the backbone of Joybird's approach to furniture making.
Walmart
No list would be complete without the mention of Walmart – the retail giant dominating both online and offline shopping avenues nationwide. Its vast range includes everything under the sun- yes, even home décor.
If you are under budget constraints but still want something stylish for your home, Walmart should be your choice of store.
They offer free shipping on over a thousand items and easy in-store returns, which makes shopping a breeze. From patio sets to curtains, good luck resisting the urge to click 'add to cart.'
Explore More: Walmart Air Mattress Return Policy In 2023 [In-Store & Online]
Frontgate
Gradually broadening the horizon of our search, we come across another commendable Wayfair alternative - Frontgate.
If quality tops your list of requirements, you will find this platform riveting. Offering an array of high-end outdoor and indoor furnishings curated from influential designer brains across the globe, Frontgate is known for its durability and aesthetic appeal.
One visit to their website and you'll find yourself awash in a sea of premium products: lavish pool inflatables, ornate patio arrangements, plush bedding, and a well-appointed pet section will make your home look like a page out of an upscale lifestyle magazine.
1StopBedrooms
Next on our tour is 1StopBedrooms. True to its name, it's a veritable 'one-stop-shop' for bedroom furniture encompassing a variety of designs, retro, modernistic, and even avant-garde concepts that push boundaries.
Ideal for budget shoppers who yearn for diverse styles without breaking the bank, 1StopBedrooms delivers quality without the hefty price tag often associated with such diversity.
Alongside varied bedroom essentials like bed frames, dressers, and nightstands, they also offer solutions for living spaces, offices, and more – ensuring every corner of your home reflects your persona.
West Elm
Progressing further on our journey, we find West Elm an extension to the illustrious Williams-Sonoma franchise, adding modern flair to living spaces.
Constantly innovating with cutting-edge designs combined with high functionality, West Elm is a favorite amongst lovers of contemporary aesthetics.
The remarkable diversity it offers encompasses everything from sleek modular sofas and chic dining sets to sculptural light fixtures, making every square foot in your house exude modern charm.
An impressive roster of collaborations with independent artists further adds exclusive limited edition pieces to their enchanting collection.
Read More: 10 Best Mattress Toppers for Side Sleepers 2023 [Top Picks]
FAQs About Wayfair alternative
Can you suggest some prominent alternatives to Wayfair?
Absolutely, some quality substitutions for Wayfair include names like Slumberland, ABC Carpet & Home, Frontgate, Stopbedrooms.com, and West Elm, to name a few.
Does each substitute operate in the same style and price range as Wayfair?
Not necessarily. Each platform possesses its unique style and price range, which often varies from that of Wayfair.
What are the benefits of exploring alternatives to Wayfair?
Exploring substitutes can introduce fresh perspectives on home décor, provide a wider selection of designs, and deliver products at diverse price points.
Do all of these substitutes ship products across the US, like Wayfair?
Most of these platforms provide shipping services across the US. But we recommend checking their shipping policy for confirmation.
Are return policies similar between Wayfair and its alternatives?
Each platform has unique return policies aligned with its business strategies and customer service objectives. Make sure to check out each company's specific return policy details.
Conclusion
Exploring the digital marketplace beyond Wayfair introduces you to a universe brimming with untapped potential.
From luxury high-end pieces reminiscent of grand mansions to compact minimalistic designs perfect for modern apartments, the alternatives are as diverse as your imagination.
It's all about stumbling upon the right platform that resonates with your style, fits within your budget, and aligns with your sustainability views.
Embarking on this exciting journey of discoveries is also about acknowledging there's no one-size-fits-all in home décor.
It's about embracing the charm and variety these alternatives bring - all while personalizing each corner of your precious abode.