Choosing the perfect color for your nursery can feel like a daunting task. With an endless palette to choose from, it's only natural to want the best for your little one's sanctuary.
But don't worry! I'm here to simplify that choice with some of the best Benjamin Moore paint colors for nursery.
Carefully selected colors can usher in a warm and inviting environment, stimulating yet soothing at the same time-- ideal for your baby's room.
Creating a serene and nurturing atmosphere is essential in any nursery. The walls are the canvas, setting the room's overall mood and theme.
This makes the paint color an essential element of this overall setting. This is where Benjamin Moore steps in - a go-to brand known for its superior quality and alluring hues.
But how do we narrow this selection to find the right shade? Let's set that worry aside and stroll through my top Benjamin Moore paint choices - perfectly suited for your enchanting nursery vision.
The Power of Neutrals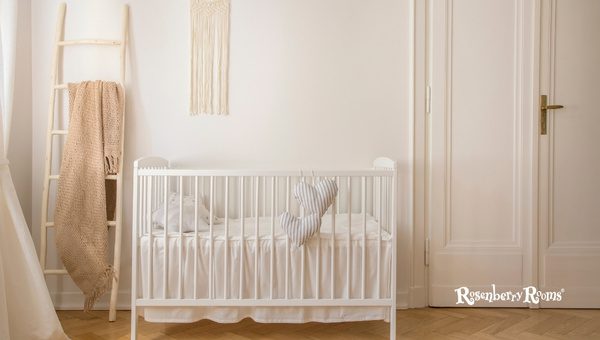 Neutral shades, often underestimated, can create an ambiance of tranquility and comfort. These hues are winning choices for a nursery due to their versatility and timelessness.
Neutrals like white, gray, or beige have a calming, minimalist effect that induces relaxation and contributes to a good night's sleep - a must for both babies and tired parents.
With neutrals creating the base, adding colorful nursery essentials is easier without clashing colors or overstimulating.
For instance, Benjamin Moore's White Dove (Oc-17) is an exceptional neutral shade that blends effortlessly with most color schemes, bringing in warmth without overpowering other aspects of the room decor.
Key benefits of using neutral colors:
Timeless appeal - They mature with the child.
Flexibility - Easy to pair with vibrant accents.
Versatility - They suit various themes & styles.
Serenity - Most neutrals promote a peaceful environment.
While choosing a color scheme may seem stressful initially, it should be a fun part of prepping for your new arrival.
Steps to create an excellent neutral theme in your nursery:
Choose your base paint color.
Select matching furniture & decor elements.
Integrate some colorful toys or accents if desired.
Remember: It's essential to make choices that reflect your aesthetic sense while also being conducive to your baby's development and comfort.
14 Best Benjamin Moore Paint Colors For Nursery
With the blend of elegance, subtleness, and warmth that tie a room together, Benjamin Moore's paint colors for nurseries are a favorite for many parents. Let me walk you through my favorites, from the gentle pastels to the calming neutrals.
1. Benjamin Moore Raspberry Ice 2072-70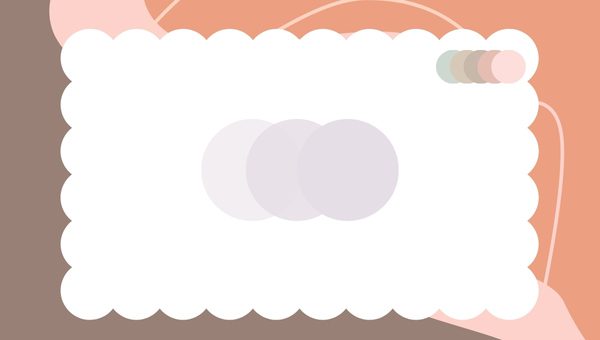 Stepping away slightly from traditional pastels, introduce your child's nursery to a pop of fun-contemporary with Benjamin Moore's Raspberry Ice (2072-70). It is a bright and warm shade with the perfect dash of playfulness.
Raspberry Ice is a delightful burst of color ideal for accent walls. With this creative hue enhancing your room:
A sense of youthful energy and an engaging environment is created.
It's perfect for creating an eclectic theme in your child's room.
It pairs magnificently with lighter shades or whites.
The color has soft feminine undertones but could be balanced with gender-neutral decor.
Bright colors evoke happiness, promoting positivity in the child's space.
2. Benjamin Moore Edgecomb Gray HC-173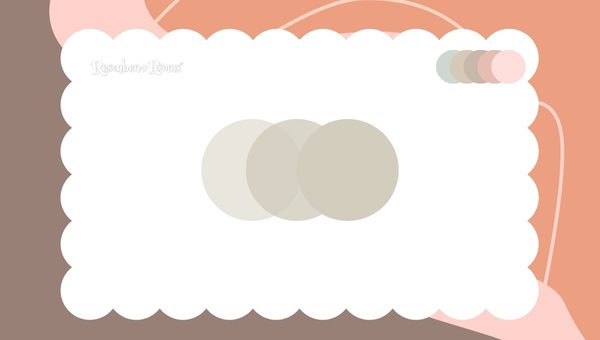 If modern elegance is more your taste, Benjamin Moore Edgecomb Gray (HC-173) is bound to impress. A timeless neutral, it never fails to establish an environment of soothing comfort and serenity.
Why choose Edgecomb Gray?
The subtle warmth imbues the space with coziness.
It provides an elegant backdrop for vibrant artwork or colorful furniture.
This gray supports a variety of nursery styles – from classical to modern themes.
A versatile choice that grows as your child matures.
3. Benjamin Moore Featherbed 928
Introduce your nursery to Benjamin Moore's Featherbed (928) - a soft neutral that beautifully enhances natural light while rendering warmth and freshness onto every wall it graces.
The appeal and advantages of Featherbed:
Its soft undertones stand out against standard whites while keeping its simplicity intact.
A tranquilizing hue ideal for inducing relaxation and sleep among infants.
Excellent adaptability to different lighting conditions throughout the day, maintaining a consistent look.
We quickly paired up with both bold and pastel accents.
4. Benjamin Moore Gray Cashmere 2138-60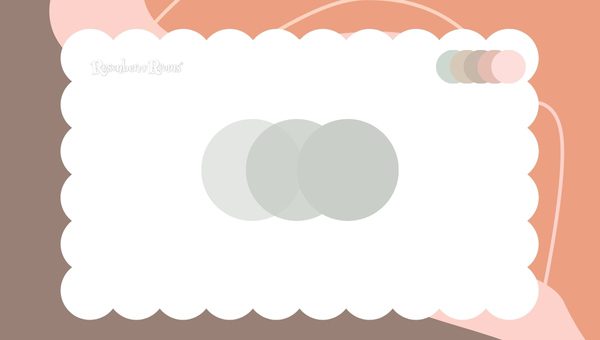 Benjamin Moore's Gray Cashmere (2138-60) is a mesmerizing shade that magically transforms any space it touches.
Its versatility and ability to add depth and dimension make it an ideal choice for your nursery, setting a relaxing tone for you and your little one.
Key Attractions of Gray Cashmere:
Soothing Appeal: This muted, mild green-gray, suggestive of eucalyptus leaves, imparts a serene aura perfect for calming those little bundles of joy.
Versatility: The ease with which it adapts to different styles or themes makes this color a fantastic backdrop for nursery decors from Scandinavian to Boho!
Transitional Hue: You can stick around as your child matures without feeling outdated.
Pairs Well with Others: Great ability to harmonize with other colors & materials – be it dark wood furniture or soft pastel curtains.
5. Benjamin Moore Gentle Butterfly 2173-70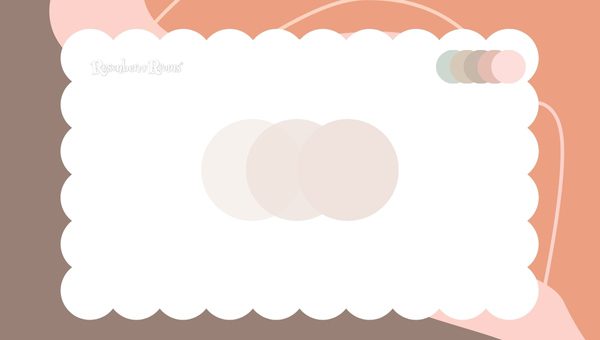 Take flight on the wings of Benjamin Moore's Gentle Butterfly (2173-70)! A charming pale pink hue, it brings about whispery gentle vibes perfect for your newborn's sanctuary.
Attributes of Gentle Butterfly:
Feminine Charm: This shade embarks on a subtle sweetness perfect for a delicate ambiance.
Bright Yet Calming: Illuminates the room during the day while maintaining the calmness necessary for nighttime.
Pairs Beautifully: Combine this hue with brighter pinks or cool grays to add depth and dimension.
6. Benjamin Moore Healing Aloe 1562
Immerse yourself in Benjamin Moore's Healing Aloe (1562), a charming soft greenish-gray color that uplifts any space with its soothing effect – perfect for a peaceful slumber.
Qualities Making Healing Aloe Unique:
Mildly Lustrous: Creates an ambient glow when paired with natural light.
Peaceful Environment: The blend of green and gray promotes tranquility in a nursery room.
7. Benjamin Moore Pink Bliss 2093-70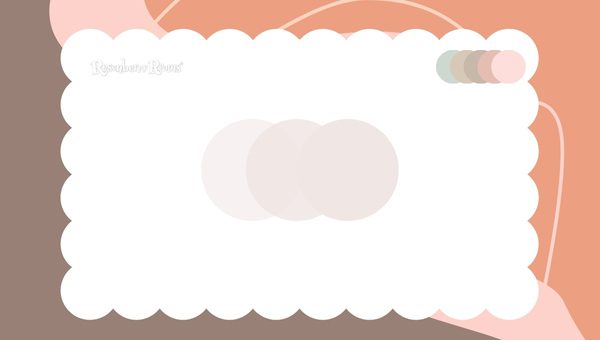 Welcome home Benjamin Moore's Pink Bliss (2093-70) - Its light-hearted yet sophisticated soft pink tone will nurture joy in every corner of your nursery.
Delights Brought by Pink Bliss:
Light-hearted Feel-Good Tone: A perfect mix of warm and cool tones makes any room pleasing and comfortable.
Harmony in Hues: Joins forces brilliantly with different shades giving your room an aesthetic rhythm.
8. Benjamin Moore White Dove OC-17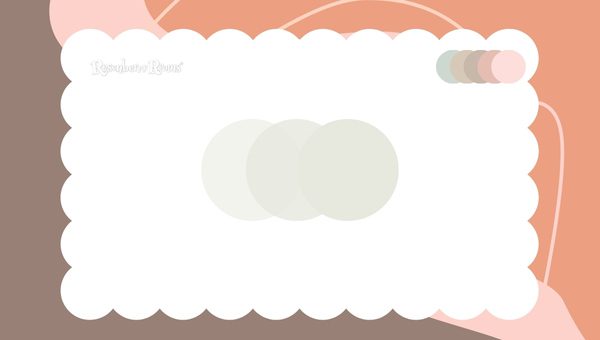 Benjamin Moore's White Dove (Oc-17) is an incredibly versatile off-white that radiates warmth and sophistication.
This soothing color creates a serene setting imbued with ageless elegance—ideal for a tranquil nursery.
Why is White Dove a supreme choice?
Timeless Appeal: It's a classic shade that never goes out of style.
Versatility: Pair seamlessly with any color, vibrant hues, or other calming neutrals.
Warmth: Unlike stark whites, this gives the room a soft, welcoming feel.
Adaptability: Looks stunning in both natural and artificial light.
Subdued Elegance: Adds quiet sophistication to your nursery, making it look clean and spacious.
9. Benjamin Moore Gray Owl OC-52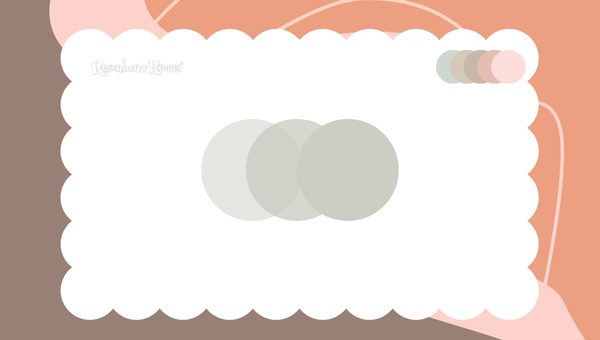 If you want to infuse your nursery with understated vibrance, then Benjamin Moore's Gray Owl (OC-52), a gentle grey-green blend, is just for you. This soft gray color delivers an idyllic atmosphere ideal for your child's sanctuary.
The best facets of Gray Owl:
Harmonious Balance: Strikes the perfect balance between warm and cool tones.
Serenity: Its soft hue invokes calmness in the room.
Versatility: Works excellently as either an accent or base wall color.
Light Reflecting: It brightens spaces and works wonderfully in rooms with abundant natural light.
10. Benjamin Moore Seaside Sand 2110-40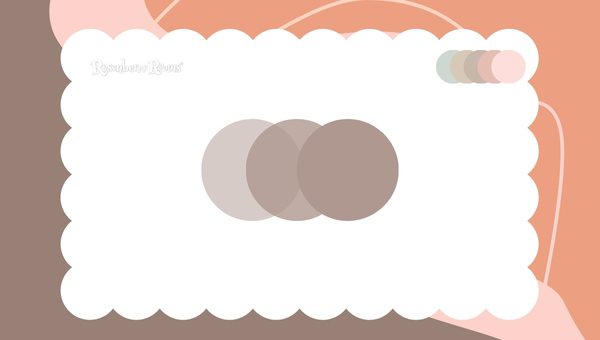 Welcome coastal tranquillity into your child's room with Benjamin Moore Seaside Sand (2110-40). With its muted allure reminiscent of a sandy beach, it crafts peaceful environments perfect for drifting into dreams.
Why consider Seaside Sand?
Natural Warmth: Instantly makes the room cozy and inviting.
Evocative of Nature: Enhances the room with serene coastal vibes.
Versatile Pairing: Matches well with bright and pastel shades bringing in flexibility while decorating.
11. Benjamin Moore Chelsea Gray Hc-168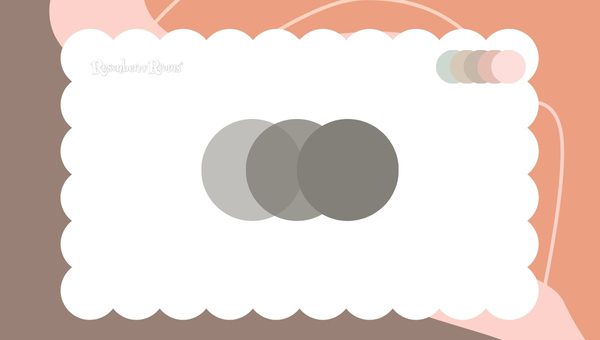 A shift into the darker spectrum of neutral, Benjamin Moore's Chelsea Gray (HC-168) is a centerpiece for the urban chic theme.
This elegant gray with undertones of warm brown exudes sophistication, serving as a backdrop where your nursery accessories can steal the show.
Noteworthy features and benefits of using Chelsea Gray:
Bold addition - Introduces a dramatic effect in the room, making it less traditional.
Dynamic shade - Has adaptability to lighting variations throughout the day, giving it different appearances.
Transitional hue - Suitable for nurseries aiming to age gracefully with the child.
Balance - Works as a perfect canvas, balancing vibrant decorative elements
and nursery furniture.
12. Benjamin Moore Backwoods 469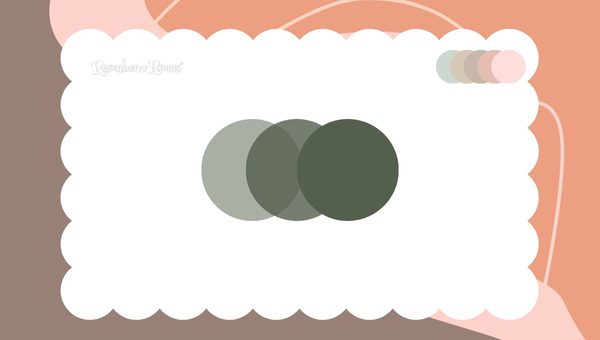 Embrace the beauty of earthier tones with Benjamin Moore's Backwoods (469). This dark green shade brings a touch of nature right into your baby's nursery.
The appeal and advantages of Backwoods:
Nature-inspired: Creates an environment grounded by feelings of calm and stability.
Rich Color: Adds depth to smaller spaces without making them feel confined.
Versatility: Complements rustic or scandi-themed nurseries fitting effortlessly
into any design style.
Pairing Potential: Looks stunning when matched with lighter surroundings or wooden furniture.
13. Benjamin Moore Arctic Gray 1577
Introduce softness to your nursery with Benjamin Moore's Arctic Gray (1577), an exquisite blend of blue-gray that emanates tranquility.
Reasons to opt for Arctic Gray:
Calming Impact: Evokes tranquil, serene vibes promoting restful sleep.
Flexible: Effortlessly matches varied décor and highlights architectural details.
Light Reflective: Amplifies natural light brightening up the room without being overpowering.
Chic Tone: Adds an unexpected hint of modernity to traditional themes.
14. Benjamin Moore Balboa Mist OC-27
Benjamin Moore's Balboa Mist (Oc-27) offers an undeniably elegant touch for those in love with airy and spacious spaces.
It's a subdued gray tone with warm taupe undertones that provide a velvety finish-- perfect for creating an enchantingly ethereal glow.
Discover why Balboa Mist has earned such acclaim:
Understated Elegance: Capable of conveying luxe without being loud.
Warm Undertone: Ensures the room feels cozy by reflecting warmth into space.
Versatile Choice: Compliments diverse décor hues from cool blues
to burnished metallics; works magic across different design styles!
FAQs About Paint Colors For Nursery
What are some good Benjamin Moore paint colors for a nursery?
Benjamin Moore offers a broad palette ranging from neutrals to vibrant hues, some popular choices include Raspberry Ice 2072-70, Edgecomb Gray Hc-173, Featherbed 928, Chelsea Gray Hc-168, and Balboa Mist Oc-27.
Can I use any Benjamin Moore paint in a nursery?
Yes! All Benjamin Moore paints are made to be long-lasting, with a variety of safe finishes and hues to choose from that cater ideally to a baby's room.
What sheen should I go for when painting the nursery?
A washable matte or eggshell finish is ideal for nurseries due to its durability and easy touch-up feature; perfect for those inevitable wall smears!
What's the best way to choose a Benjamin Moore paint color for my child's nursery?
Consider your nursery's overall theme and all other contrasting elements when choosing the color. Also, possible lighting changes throughout the day can affect how colors appear.
Are Benjamin Moore paints safe to use in nurseries?
Absolutely! Benjamin Moore's Natura paints are zero VOCs (volatile organic compounds), making them one of the safest choices for painting your baby's sanctuary.
Conclusion
Choosing the perfect color for your baby's nursery is a labor of love. Balancing aesthetics and providing an environment conducive to sleep and tranquility is pivotal when decorating your baby's space.
Benjamin Moore provides exceptional options to merge style and functionality seamlessly. From the soothing Featherbed 928 to the elegant Chelsea Gray HC-168, Benjamin Moore's hues offer an eclectic palette that caters to diverse personal tastes.
Remember that color ultimately adds personality and energy to a room - a factor worth considering while designing your baby's little oasis. Neutral tones render versatility and age well with time, while vibrant colors introduce an element of fun and creativity to your baby's room.
Whether you prefer muted elegance or leaning towards bursts of vivid hue, these wonderful Benjamin Moore selections will help you easily navigate your choices.
Here's to creating enchanting spaces brimming with warmth, comfort, and endless charm for our little ones.