In the bustling world of home design and interior inspiration, it's easy to feel overwhelmed by the plethora of color options.
The rainbow is endless - with variations of warm and cool tones battling for the spotlight in every paint store. Amid the chaos, one particular shade has made quite a name for itself - Sherwin Williams Mindful Gray SW 7016.
Imagine wrapping yourself in a soft blanket on an overcast day where the shadowed gray sky brings calmness and tranquility.
That's the charm of Sherwin Williams Mindful Gray SW 7016; soft, soothing, and inexplicably comforting. This shade rapidly becomes everyone's go-to gray, balancing cool and warm tones. Stick around as we explore more about this unique shade.
What color is Sherwin Williams Mindful Gray SW 7016?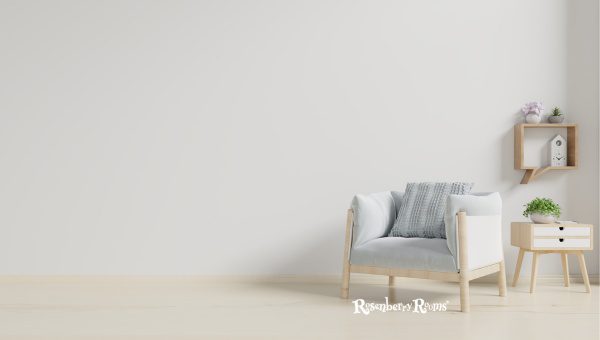 Undertaking an exciting exploration of this painting, I've realized that Mindful Gray is unquestionably one of those shades full of surprising depth.
It bears the visual sensation of a warm, welcoming blend of gray and beige, though it leans more toward the gray side. But don't simply wave it off as just another 'greige.'
Sherwin Williams Mindful Gray SW 7016 is not an ordinary color, it's the clever chameleon of paint colors. It smoothly sways between showcasing distinct gray tones under bright lighting to revealing subtle beige undertones in dimmer environments.
All these complexities together construct the distinctive character of this versatile hue. A phrase that keeps returning to me when I think about this color is "elegantly balanced."
The particular tint masterfully maintains an equilibrium between being too flashy and too faded - making it a tastefully stylish choice for modern-day homes and offices.
Mindful Gray: Warm Or Cool?
Entering deeper into my investigation of Sherwin Williams Mindful Gray SW 7016, I've been faced with the often-asked question – is it a warm or cool-toned shade?
Well, it's a bit of both. If I were to categorize it strictly as warm or cool, I'd say it leans more towards the more generous side - being a 'greige' – but not overly so. Allow me to explain.
The Subtle Warmth
Mindful Gray isn't outright beige (warm), yet there's an undeniable influence and hint of warmth that can't be overlooked.
It's just enough to add depth and character to this shade while ensuring flexibility across different settings and pairings.
Deceptive Coolness
On the other hand, under certain lightings (especially cool led lights), you might see Mindful Gray reflecting cooler tones. But let me assure you - it never strays too far into the icy territory.
Sherwin Williams Mindful Gray SW 7016 stands out with its unique balance between warmth and coolness without drastically tipping over to either base.
It's like walking on an invisible line between two traditional color bases – effortlessly maintaining equilibrium without faltering.
The conflicting tones blend masterfully- another testament to why so many homeowners are clamoring for this charismatic shade! Now is perhaps the perfect time for you to join them in reaping the benefits of this trendy palette.
The Understone Of Mindful Gray SW 7016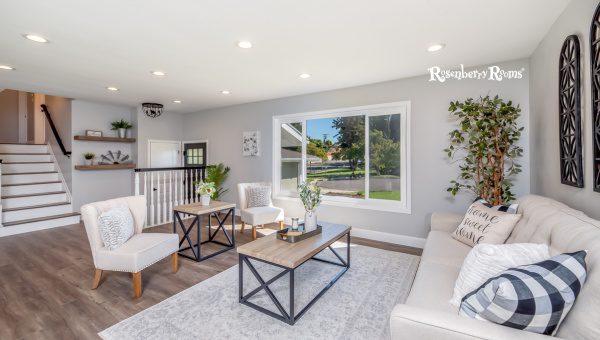 When we kick-start the discussion about the undertone of Mindful Gray, there's more to it than meets the eye.
In paint lingo, an undertone is the meager trace of color that emerges from beneath the primary color when exposed to different lighting conditions.
Sherwin Williams Mindful Gray SW 7016's underlying tones are an extravagant blend of muted green and blue, creating a strikingly soft and appealing output.
Hence, this shade can sometimes be perceived as having a slight blue or greenish tinge under specific artificial lighting.
However, people often confuse undertones with "warm or cool tones," thinking they are synonymous. But trust me, these concepts tread on a somewhat different path. To clear up this misunderstanding:
Gray with Blue Undertones: Typically associated with more fabulous vibes
Gray with Green Undertones: Leaning towards more neutral spectrums
Mindful Gray SW 7016 balances its cool undertones beautifully, imparting an atmosphere of elegance without making your room feel chilly.
This versatile aspect makes it an ideal selection for any room in your home or workspace.
Mindful Gray: Lighting
One of the critical things to consider when choosing paint colors is how they perform under different lighting conditions and in various room orientations.
Let me unravel what happens when you lay the charismatic Mindful Gray in areas with diverse light exposures.
North-facing rooms: North-facing rooms generally have cool and relatively dim lighting all day. But worry not because Mindful Gray SW 7016 is your perfect companion here. It holds its ground splendidly, making the spaces feel warm and cozy rather than gloomy. This color transforms those usually frosty north-light environments into soft, inviting areas where you wouldn't mind spending a lazy afternoon.
South-facing rooms: Our graceful chameleon adapts brilliantly in south-facing rooms as well! These rooms enjoy abundant bright light throughout the day, bringing out cooler tones in paints. Fret not, Mindful Gray manages not to turn too icy, its beige undertone subtly counteracting the sharpness of natural daylight. Thus, it gives off a neutral cozy vibe while appearing fresh and radiant.
East-facing rooms: East-facing rooms are blessed with bright morning light that eventually transitions to a calmer tone as the day goes by. Since east light can sometimes cast a blue hue which might cause colder gray shades to seem slightly unwelcoming, Relatively warmer grays like Mindful Gray hold their charm superbly without letting spaces appear stark or uninviting.
West-facing Rooms: West-facing rooms often start with muted tones, then get bathed in warm hues as afternoon approaches and bask under intensely bright light during sunsets. In these settings, Sherwin Williams Mindful Gray makes your room appear splendidly balanced throughout all periods of daylight, neither overwhelmingly sunny nor drearily dull.
I believe that the versatile color palette of Sherwin Williams' Mindful Gray SW 7016 is more than capable of catering to any room's unique lighting characteristics.
It embraces all vicissitudes of sunlight — morning or evening glow or chilly shadows— with finesse so that every corner shines with personality and warmth.
Where You can use Mindful Gray
Sherwin Williams Mindful Gray SW 7016 is that trusty paint color you can lean on for any part of your home.
Its delicate, tranquil charm enhances every room's appeal, adding a sense of warmth and sophistication that's hard to resist. Let me walk you through its applications room by room:
Kitchen: In kitchens, the neutrality of Mindful Gray creates an inviting ambiance. Whether classic or modern kitchen cabinetry, this color intertwines gracefully with light and dark woods. Pair it with white marble countertops and brushed nickel hardware to create a stunning heart of your home.
Bathroom: Mindful Gray bestows a serene environment in bathrooms - ideal for your at-home spa experience. It pairs subtly with white fixtures and provides the perfect backdrop for vibrant towels or decorative pieces.
Home Office: In-home offices, this adaptable hue promotes calmness and concentration – the essentials for productivity. Complemented with natural wood desks or white office furniture, the combo adds a professional yet inviting look to your workspace.
Hallway & Entryway: Your hallway or entryway painted in Mindful Gray will leave an unforgettable first impression on any visitor. By tagging along with warm lighting and complementing décor, it exudes an aura of elegance right from the doorstep!
Dining Room: Here's where you can get creative. With Mindful Gray as a backdrop in your dining room, let richly colored paintings or striking wall hangings take center stage without stealing the scene.
Living Room: The neutrality of Mindful Gray comes into play beautifully in living rooms - harmonizing well with varied textures like leather sofas, velvet curtains, and wood furniture – you name it!
Bedroom: Painting your bedroom walls with Mindful Gray could be perfect if you seek tranquility! Paired with soft lighting, plush pillows in various textures like velvets or silks could craft a refuge of profound relaxation.
So there we have it – Sherwin Williams Mindful Gray SW 7016: dynamic all around the house - shaping each space uniquely yet cohesively.
Is Mindful Gray good for both the exterior and interior?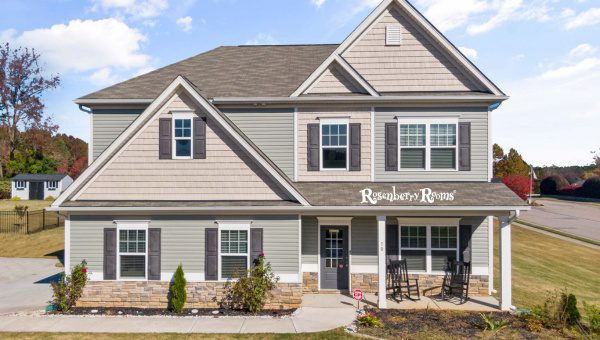 The simple answer is - absolutely! Sherwin Williams Mindful Gray SW 7016 demonstrates impressive versatility and adaptability, making it an excellent choice for exterior facades and interior spaces. But let's delve a bit deeper into the specifics:
Exterior Spaces
Curb Appeal: Mindful Gray impressively amplifies curb appeal. Its neutral tone gives your home a sophisticated look without being ostentatious.
Versatility: This shade can complement various architectural designs, from traditional ranch-style homes to modern minimalistic abodes.
Seamless Transition: Its understated elegance allows a smooth transition between different areas outside the house - like the deck, garden, or garage.
Interior Spaces
Ambiance: Sherwin Williams's Mindful Gray creates an ambiance of serenity and tranquility inside the home. It's neither overly cool nor too warm but strikes the perfect balance.
Spaces: Whether used in a sprawling living room, cozy bedroom, or functional kitchen, it sets a calming backdrop allowing your decor to shine.
Complementary Color: Being a neutral gray with hints of a beige undertone, this shade can coordinate flawlessly with almost every other color!
Sherwin Williams Mindful Gray SW 7016 is an intelligent choice if you're looking to paint interior or exterior spaces.
It's timeless yet modern; subtle yet striking; versatile yet unique; beautifully balancing between warm and cool - making it not just "mindfully" named but also "mindfully" crafted where it certainly stands out in the vast sea of grays.
For those who believe that every color has a personality and mood that influences our surroundings and us in return - choosing Mindful Gray could be a path worth exploring in your next DIY project or professional revamp adventure.
The LRV of Mindful Gray - A Critical Factor
To truly understand the uniqueness of Sherwin Williams' Mindful Gray, it's crucial to delve into a critical paint parameter that often slips under the radar - Light Reflectance Value or LRV. So, what is this so-called LRV?
The Light Reflectance Value measures the percentage of light a paint color can reflect. This number ranges from 0 (pitch black) to 100 (pure white). Why is it essential, you may ask? Well, this single figure can be invaluable in determining how bright or dark a room will feel when painted with a particular color.
Understanding LRV for Mindful Gray
Looking at the LRV for Sherwin Williams Mindful Gray, we see an intriguing value: 48. Now what does this mean?
With an LRV of 48, Mindful Gray sits comfortably in the mid-range on the spectrum. It's neither overwhelmingly light nor oppressively dark.
This unique aspect makes it adapt quickly to areas with variable lighting conditions- whether dimly lit rooms or spaces flooded with natural light.
Practical Implications
Such an adaptable range means that Mindful Gray covers a broad spectrum of utility. It possesses an artfully balanced ability to bring either bold depth or subtle warmth depending upon the following:
Lighting conditions
Location within your interior space
Surrounding Colors
Topping off these practical benefits, its relatively neutral LRV at 48 further underscores its versatility, allowing it to work harmoniously within most design schemes without becoming overwhelmingly dominating.
Best Trim Colors with Mindful Gray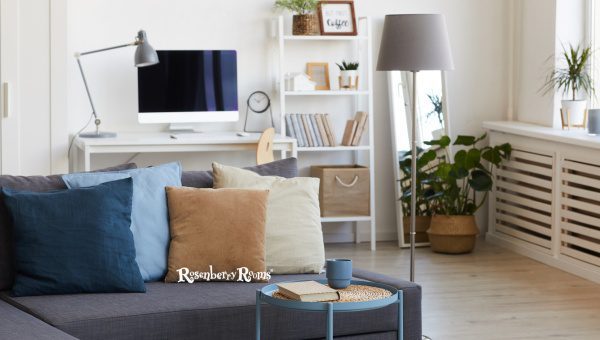 In my journey of discovering and experimenting with colors, the trim color that best complements your primary wall shade holds significant power in dictating your space's overall look and feel.
Those toying with Sherwin Williams Mindful Gray SW 7016 have a generous spectrum of trim color options available. Here they nestled in bullet points:
Pure White: My absolute favorite is Sherwin Williams, Pure White. This extra crisp white paint accentuates the balance that Mindful Gray naturally possesses, resulting in a striking, contemporary look.
Alabaster: Consider pairing Sherwin Williams Alabaster with Mindful Gray for an earthier touch. The inherent warmth in Alabaster harmonizes flawlessly with the subtle beige undertones in Mindful Gray.
Snowbound: Another sterling option is Sherwin Williams Snowbound. This grayish-white subtly shifts and plays with different light influences throughout the day – creating a dynamic ambiance that works wonders in conjunction with our primary discussion point today, Mindful Gray.
Each trim color creates a distinctive narrative with Sherwin Williams's Mindful Gray. Your choice of trim would ultimately depend on what story you would like your space to tell.
It's essential to keep in mind, though, that styles can significantly differ based on personal fondness and functional necessities.
For some, bolder colors may tickle their fancy, while others may find solace in neutrality. Therefore, these suggestions should act as guiding stars rather than fixed laws.
To see how these hues converse live with each other, availing Sherwin Willams ColorSnap™ Visualizer tool can be an exceptional help.
It allows you to upload pictures of your room or home and play around digitally painting it with numerous SW colors - letting you practically try before you buy.
Coordinating Colors of Mindful Gray SW 7016
Once you've chosen Mindful Gray as your primary color, the next step is to select the perfect coordinating colors.
These tones will enhance and harmonize its features to create a designer-worthy color scheme. The beautiful thing about Sherwin Williams Mindful Gray SW 7016 is its versatility, allowing it to work harmoniously with many colors.
Below are some shades I believe can make perfect companions with Mindful Gray. They will help you enhance the beauty of your space and showcase your unique taste for design.
But remember, my suggestions are only guidelines. After all, everyone's taste is different. So feel free to coordinate colors until you find something you love.
Examine these suggested hues under different lighting conditions during various times of the day to ensure they harmonize well with your primary shade - Sherwin Williams Mindful Gray SW 7016 in every possible scenario! Never forget: Your space needs to reflect your style.
FAQs About Mindful Gray SW 7016
Can Sherwin Williams Mindful Gray SW 7016 be used in any room?
Absolutely! Its versatile nature makes it perfect for everything from the bathroom to the living room, offering a warm yet sophisticated atmosphere.
Is Sherwin Williams Mindful Gray SW 7016 an excellent exterior color?
Indeed. Its neutral tone beautifully complements natural elements like stone or wood, making it a lovely choice for your home's exterior.
Does Sherwin Williams Mindful Gray SW 7016 present warmer or cooler undertones?
Mindful Gray is a balanced blend of both warm beige and cool gray. However, it slightly leans towards gray, which gives it a relaxed yet welcoming appeal.
What colors are best to pair with Sherwin Williams Mindful Gray SW 7016?
Eider White, Black Magic, Extra White, Fawn Brindle, and Naive Peach are some shades that wonderfully complement Mindful Gray.
Where can I buy Sherwin Williams Mindful Gray SW 7016 paint?
You can find Sherwin Williams' paints at any of their local stores or purchase them online from their official website or other home improvement retailers.
Conclusion
It's pretty clear why Sherwin Williams Mindful Gray SW 7016 has gained such popularity. Its versatile nature, alluring subtleness, and warm 'greige' hue make it an inclusive color that can instantly lift your space.
Whether you're going for modern chic or rustic charm, Mindful Gray promises to infuse a sense of tranquility and order into any area while leaving room for your style to shine through.
Remember, paint color can significantly influence your surroundings' mood and aesthetic appeal. So take your time when deciding.
Sample it out, and consider its interplay with other elements in your room during different times of the day.
If you're looking for a balance between elegance and comfort—a kind of quiet sophistication—then Sherwin Williams Mindful Gray SW 7016 might be the perfect choice.