We all know the importance of first impressions, which remains steadfast in our homes. Whether you are buoying up your home's value, planning to sell, or simply aiming to shake things up, choosing the right paint color is crucial.
Popular Sherwin Williams exterior paint colors, stand tall in this arena due to their quality and unlimited palette selection.
What makes Sherwin Williams's colors so great? I get asked this question nearly every time I bring up exterior makeover discussions.
Trust me, it's not merely about slathering your home's exterior with a coat of paint that will physically stick on the surface.
It goes beyond that—choosing a shade that fits your style, complements your home's architecture, and increases curb appeal.
Let me guide you through some popular Sherwin Williams exterior paint colors that could be just about perfect for your project.
Is Sherwin Williams a Popular Paint Color Brand?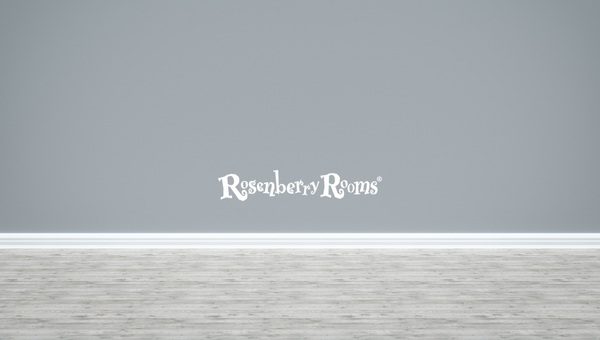 You may wonder why I seem glued to bringing Sherwin-Williams paint colors into every conversation surrounding home exterior remodels.
Well, there's a good reason for that. Let's deeply dive into what makes this brand so popular and reputable.
Established in 1866, Sherwin Williams has had more than a century to build its brand reputation. You can trust their long history of dedication to quality paints and customer satisfaction.
Constantly driven by innovation, Sherwin Williams has, over the years, developed different paint types suitable for other applications - not just limiting it to the exterior of homes. This versatility resonates with many customers.
Numerous positive reviews also attest to the popularity of this brand. Customers consistently praise the durability, vibrant pigments, and extensive selection of colors.
The impact-resistance and longevity of Sherwin Williams paints have made them highly sought after by contractors and DIY homeowners.
With more than 4,000 stores across North America alone, accessibility has also played a role in its success story.
With these facts at your fingertips, it is clear why Sherwin-Williams stands tall among other paint brands. Their commitment to quality products consistently results in remarkable transformations for home exteriors.
What Types of Paint Colors Does Sherwin Williams Have?
Sherwin Williams's paint colors portfolio is like a rainbow- All the beautiful colors at your disposal. This enormous color palette makes it easier to find that exact shade able to elevate your home's aesthetics.
Color Spectrum
Red&Orange: Vivid and high energy or tempering and muted, the Sherwin-Williams Red & Orange spectrum captures the warm dynamics of these colors.
Yellow: Denoting happiness and warmth, different hues of yellow paint are on offer - from soft buttery yellow to vibrant, bold lemony shades.
Green: As a shade denoting tranquillity and health, the Green palette competes with those looking for peaceful nuances or vibrant, verdant impressions.
Blue: Either dark like the deep sea or light as the sky above? Look no further than Sherwin Williams's Blue palette. There's a tone for every space.
Purple: Whether you're choosing a vivid violet or opting for muted lavender tones, Sherwin-Williams has mastered Purple's spectrum.
Neutral: With an array of neutral shades ranging from rich browns to subtle grays and whites, you can always find your perfect backdrop with this palette.
White & Pastel: Timeless Whites & Pastels bring elegance and lightness to any exterior facade. These subdued colors, from cloudy grays to lily whites, are excellent for maintaining a classic or understated appearance.
Broad Selection
Sherfwin-Williams hasn't limited themselves to just A-Z cataloging of their colors, although that would already offer ample choices.
They have further categories such as Historical Colors, Outside Inspirations, and Emerging Colors, demonstrating their commitment to making it easier when choosing exterior paint colors for specific architectural styles and personal preferences.
On their website, you can find an interactive color selection tool from Sherwin-Williams that simplifies your selection process.
Also, their handy 'ColorSnap' mobile application is designed to help visualize color schemes in real-time even before you buy your paint.
Trust me, whether it's about finding unique avant-garde shades or sticking with more traditional tones, Sherwin Williams has got everyone covered.
20 Most Popular Sherwin Williams Exterior Paint Colors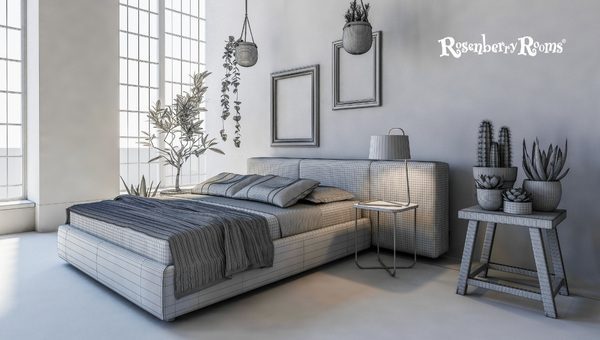 Let's dive in and explore the vibrant world of Sherwin-Williams exterior paints. Whether you lean towards cool, neutral shades or prefer to make a statement with bold hues, this guide will help steer your future creative endeavors.
1. Sherwin Williams Pure White SW 7005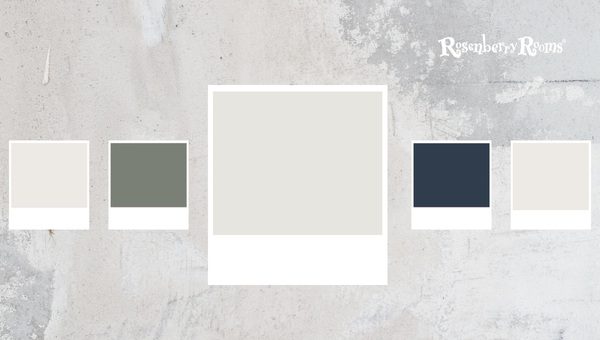 Looking for a universal canvas to redo your exterior? Look no further than Sherwin Williams Pure White SW 7005.
This color offers a fresh, clean look, just what the doctor ordered for homeowners seeking simplicity. Its neutrality helps it blend effortlessly with any color scheme or exterior details.
Features of Sherwin Williams Pure White:
Brightness: Pure White stands out due to its luminous, light-reflecting property that effortlessly illuminates any space.
Versatility: Being a neutral shade, it complements any architectural design and works well with other colors on doors, shutters, or trims.
Temperature: Despite being in the white family, it is known for its warm undertones that give off cozy vibes.
2. Sherwin Williams Gauntlet Gray SW 7019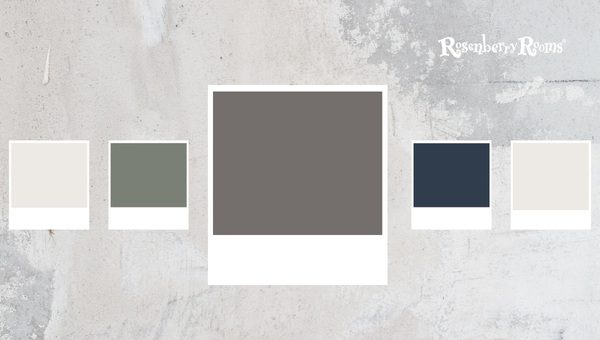 Stepping away from the world of whites and off-whites, Sherwin Williams Gauntlet Gray SW 7019 sets an entirely different tone.
This deep-shaded grey color powerfully captures attention and conveys a sense of sophistication and depth. It's an excellent choice if you want an alternative to your standard lighter options.
Features of Sherwin Williams Gauntlet Gray:
Intensity: As a dark-hued shade, this color brings an exciting contrast to your exterior setting when adorned on doors and shutters.
Temperature: Despite being a gray shade, it has warm undertones making it inviting rather than cold or industrial.
Versatility: Like Pure White paint, this color also pairs perfectly with various styles—from modern to traditional finishes.
Well-chosen paint can be transformative—breathing life back into outdated exteriors or complementing beautiful architectural features.
With Sherwin-Williams paints like the Pure White SW 7005 and Gauntlet Gray SW 7019 at your disposal, upgrading your home's exterior becomes more than just another task—it becomes an exciting project!
3. Sherwin Williams Alabaster SW 7008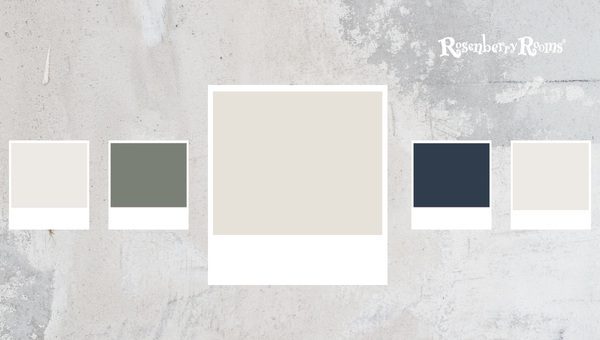 If you're seeking a serene, pure, and inviting tone for your home exterior, then Sherwin Williams Alabaster SW 7008 could be your best pick.
This color captures the charm of old-world sophistication convincingly when used on exteriors. With its versatility and understated elegance, this color easily fits any architectural style.
Features
Versatility: Alabaster can provide a subtle backdrop for any style of architecture. Whether contemporary, traditional, or country-inspired homes, it fits in beautifully.
Timelessness: Unlike trend colors which might age swiftly, Alabaster possesses an evergreen appeal that never dates.
Brightness: Despite its creamy undertones, this hue is bright enough to uniquely make your house stand out.
Pairing: It pairs splendidly with sandy tans and black or brownish hues for soffits, trim details, or shutters.
4. Sherwin Williams Light French Gray SW 005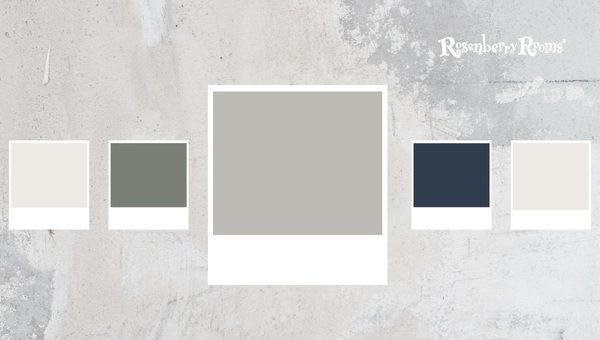 The recommendation of Sherwin Williams Light French Gray SW 005 isn't taken lightly. Apart from usual grays––this nuanced shade lends a sophisticated touch to exteriors.
Its soothing quality makes it suitable for various houses, no matter their architectural style.
Features
Subtleness: Its finely balanced tone of gray simultaneously comes across as elegant and unpretentious.
Versatility: Like Alabaster SW 7008, the Light French Gray fits most styles and materials well.
All-weather suitability: It holds its identity equally well in varying light conditions through different seasons.
Pairing: It syncs perfectly with white trims to present a classy exterior facade.
5. Sherwin Williams Dovetail SW 7018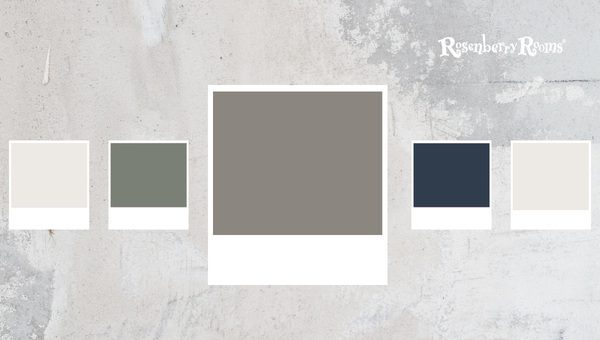 Embark on a grand style narrative using Sherwin Williams Dovetail SW 7018 on your home's exterior. When tastefully paired with other colors, this darker shade can add depth and definition to your property's look.
Features
In-depth hue: The rich charisma of Dovetail adds an element of drama, making it tempting on surfaces it graces.
Stylish strength: This variant isn't shy hence empowers chic settings handsomely.
Adaptability: Despite its dominating character in the palette card—it elegantly adapts to flashings or gutter lines comfortably without appearing overwhelming at all home styles.
Pairing Conceptions: To achieve maximum appeal—combining this shade with lighter hues pairs brilliantly on trims or plinths.
6. Sherwin Williams Retreat SW 6207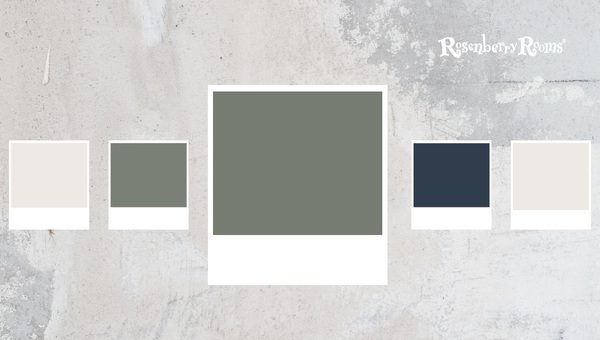 The moment you look at Sherwin Williams Retreat SW 6207, it embodies a sense of tranquility reminiscent of an inviting lake house illuminated by the sunrise.
It carries the charm of refreshed energy, making it perfect for those looking to adopt a mid-tone color that exudes calmness.
Features
Mid-tone Magic: Neither too bold nor too underwhelming, this gray-green color sits perfectly in the middle providing a balance.
Serene Appeal: As the name suggests—Retreat sparks invigorating calmness due to its inherent nature-inspired hue. It's like embedding a stroke of peaceful woodland into your home outward—how relaxing!
Versatility: Its understated sophistication fits various architectural styles - colonial, farmhouse, or even modern apartments.
Timelessness: The retreat performs extraordinarily well in its lifeline chart. Fortified to brave extreme weather conditions without flinching on its visual appeal—this can be your long-term companion.
Color Pairing: It looks fabulous when paired with other neutral tones like whites or grays for trims and finishes.
7. Sherwin Williams Oyster White SW 7637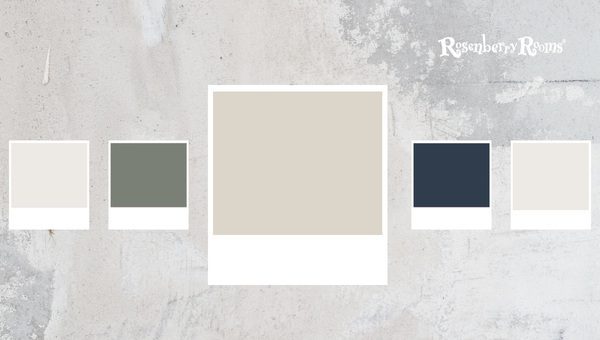 Sherwin Williams Oyster White SW 7637 is a stunning off-white paint color with warm undertones reminiscing about the beautiful mystery hidden inside an oyster shell. Boasting touches of beige and gray, it stands out subtly but unmistakably.
Features
Warm Welcoming Tone: This off-white shade spells warmth lending a welcoming aura to your house exterior.
Understated Confidence: It's comfortably understated yet makes a pretty strong impression—a concoction not easily found so harmoniously blended!
Versatility: Compliments various building materials like stone, brick, or sidings effortlessly.
Pairing Guidelines: A dark trim like in Urbane Bronze or Tricorn Black makes Oyster White pop out more appealingly.
8. Sherwin Williams Tricorn Black SW 6258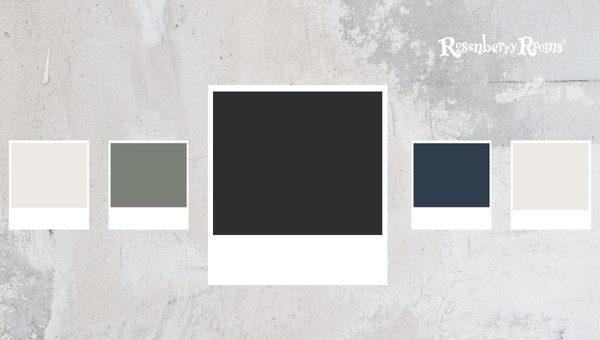 Embrace boldness with confidence with Sherwin Williams Tricorn Black SW 6258. This profound black paint conveys strength and power while maintaining sophistication and class - the perfect choice when you aim to make an unforgettable statement.
Features
Statement Shade: No faster way to make dramatic home facades than with Tricorn black—I assure you!
Rich Depth: Drenched in-depth, this shade brings enigmatic strength that can maintain interest for years.
Generously Adaptive: Despite such depth—Tricorn Black respects intricate details such as trims, turrets, and friezes, where it camouflages tactfully without overpowering them.
Complement & Contrast: Pairs extremely well with bright colors for shutters or doors against its neutral backdrop creating perfect harmony through contrast.
9. Sherwin Williams Eider White SW 7014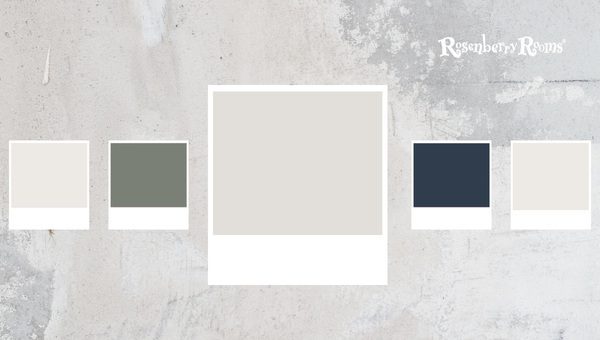 Are you looking to bring a breath of fresh air to your home's exterior? Sherwin Williams Eider White SW 7014 gives you this and much more.
Teetering between gray and white, Eider White brings an elegant charm that plays well with various architectural styles and landscaping.
Features
Warm undertones: This color is characterized by fascinating warmth that brings a comforting yet sophisticated vibe to various exteriors.
Versatility: Whether you own a modern or vintage-styled house, Eider White adapts beautifully.
Diminishing dominance: Despite its presence, it doesn't dominate or overshadow. Instead, it exhales harmony through delicate whispers.
Pairing: This hue pairs well with grays, blacks, or even navy, which excellently highlight details such as window trims or doors.
10. Sherwin Williams Urbane Bronze SW 7048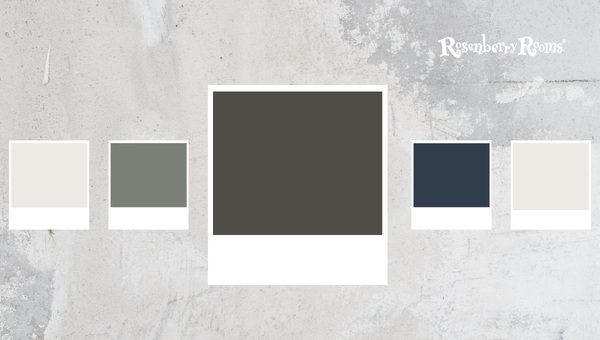 For those who appreciate the bold yet balanced beauty, Sherwin Williams Urbane Bronze SW 7048 is here to fulfill your most profound design visions.
Reflecting the strength of bronze yet exhibiting soft urbanity, this color makes a stylish statement on any facade.
Features
Luxurious dark: Urbane Bronze's irresistible luxe darkness will give your home a striking street-side appeal.
Architectural highlight: It accentuates architectural details subtly, resulting in an eye-catching display.
Modern Identity: This shade is notably popular among owners of modern architectural designs thanks to its edgy persona.
Pairing Notes: Urbane Bronze pairs exquisitely with warm wooden tones and natural stone finishes.
11. Sherwin Williams Lazy Gray SW 6254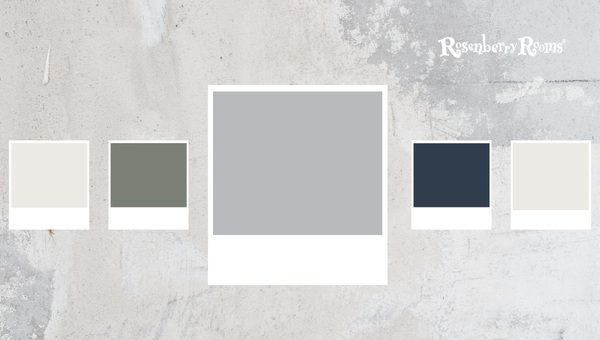 Inject delightful calm to your house exterior with Sherwin Williams Lazy Gray SW 6254. This shade dances serenely between blue and gray, providing homes with a peaceful allure that draws attention casually but leaves lasting impressions.
Features
Relaxing Dial: The tranquility encoded in this tone adds peacefulness without appearing overly cold.
Sophisticatedly neutral: As a neutral color with creative eloquence— Lazy Gray wears versatility naturally.
Light Retention: Its brilliance holds through varying lights creating an enduring visual charm all year round.
Pairing: Consider matching Lazy Gray along crisp whites for trims while using vibrant blues or greens for doors or shutters.
12. Sherwin Williams Colonnade Gray SW 7641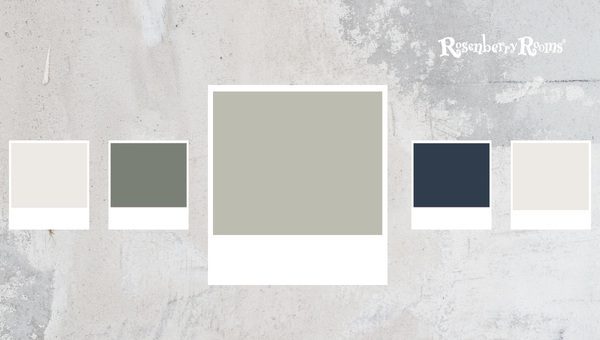 Sherwin-Williams Colonnade Gray SW 7641 secures its spot as one of the most frequently chosen shades for exteriors – without surprise.
A distinctive gray possessing warm undertones that never fail to add beautiful depth to any surface it adorns.
Features
Warm neutrality: Colonnade Gray swings into a comfortable neutral territory enriched by warm undertones that never fail to emit inviting vibes.
Broad usage: This color is favored among homeowners due to its timeless appeal — seamlessly fitting into countless architectural styles.
Color retention: Its ability to retain actual color throughout fluctuating seasons places it high on the popularity radar!
Pairing Ideas: Consider pairing colonnade gray with stark whites on the trims or complementing it against deep blues on the entrance doors for astounding impact.
13. Sherwin Williams Naval SW 6244
Envelop your home's exterior with the striking hue of Sherwin Williams Naval SW 6244. This color is a confluence of chiaroscuro, a deep and compelling shade that extrudes warmth and coolness in just the right proportions making your exteriors stand out with distinct individuality.
Features
Depth: As a prominent expression of indigo-blue, it adds depth to exteriors and a striking touch unmatched by lighter hues.
Versatility: Whether you own a ranch or colonial-style house, this color adapts harmoniously without losing its aristocracy.
Personality: A confident color statement that projects authority and exquisite taste. If you're aiming to make an impression Naval is undeniably worth considering.
Pairing: Complements perfectly with lighter shades or white trims for doors and window ledges.
14. Sherwin Williams Accessible Beige SW 7036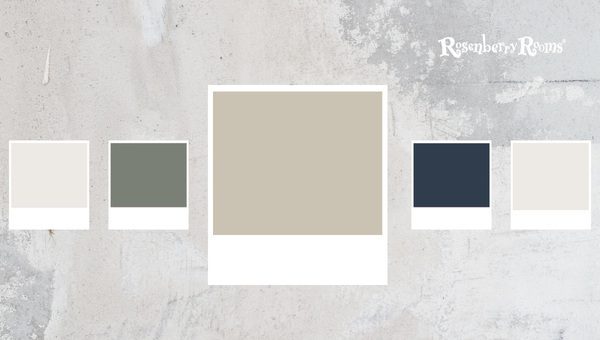 For those who crave simplicity elegantly expressed on their home's exterior, Sherwin Williams Accessible Beige SW 7036 is your answer.
It neither overpowers nor recedes into the background. Instead, it rests comfortably in between to give your property a well-balanced appeal.
Features
Balanced Hue: Neither too stark nor too creamy—Accessible Beige exudes just about the perfect demeanor for your exteriors.
High Compatibility: It matches superbly with most exterior finishes—from traditional wooden facades to modern panel housings—it never fails to impress.
Warm Undertone: Despite being named beige, this shade has warm gray undertones, making it soothing yet appealing throughout the seasons.
Pairing Propositions: Works exceptionally well when paired with chocolate brown, muted blues, or deep maroons for trim accents.
15. Sherwin Williams Dorian Gray SW 7017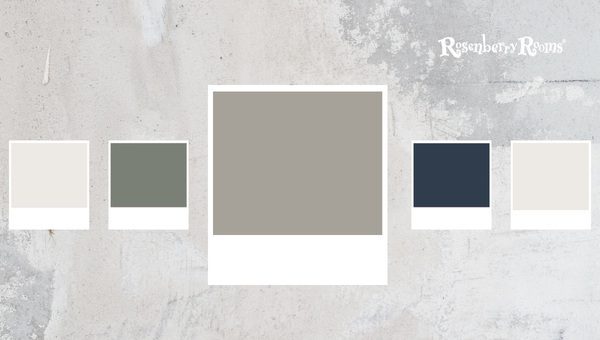 Conjure up an elegant facade for your home using the dignified allure of Sherwin-Williams Dorian Gray SW 7017. This impactful gray marries beautifully with almost any style of architecture while retaining its charm.
Features
Sophistication: With its touch of sophistication that emanates from Dorian Gray—it makes heads turn each time.
Versatility: Typically seen in modern home styles, it complements classic Victorian homes equally well.
Striking Presence: Its understated beauty projected boldly—is magnetic indeed and embodies quiet energy convincingly.
Pairing Potentials: Pair wonderfully with whites or creams for eaves overhangs—and darker grays for downpipes and flashings.
16. Sherwin Williams Accessible Gray SW 7036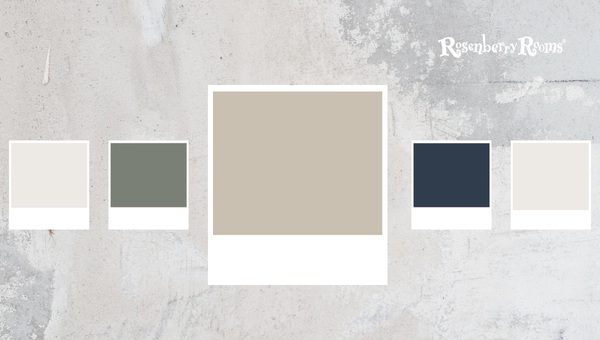 Often considered Accessible Beige's more astonishing twin, meet Sherwin Williams Accessible Gray SW 7036. This much-adored gray by users stands as testimony— offering timeless aesthetic appeal for all architectural forms when embarking on home painting projects.
Features
Neutral Undertone: Its signature neutral undertone balances warmly in natural light, making it highly favored among homeowners.
Architectural Style Homogeny: Fitting uniformly across different building styles—traditional or modern alike—it maintains an enduring elegance succinctly portrayed in every single instance—so powerful indeed!
Pairing Promise: Easily pairs alongside whites, appearing bright against darker accent shades adding further dimensions to overall curb appeal subtly put across.
17. Sherwin Williams Natural Choice SW 7011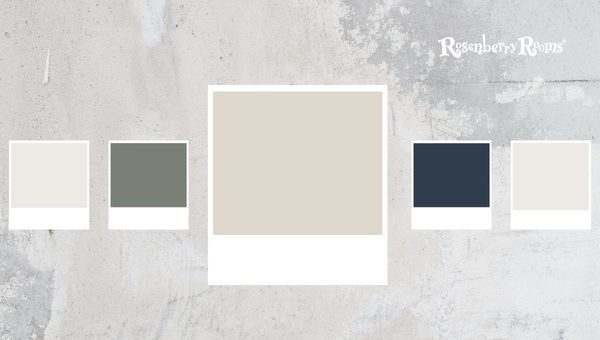 Something is refreshing and uniquely inviting about Sherwin Williams Natural Choice SW 7011. Purely tranquil, this hue offers an understated elegance that breathes life into any architectural façade.
Its creaminess mingles easily with exterior light conditions, presenting a serene and calming vibe.
Features
Impeccable Neutrality: Natural Choice is a perfectly balanced neutral tone setting remarkably sophisticated aesthetics.
Flexibility: It allows you to use it solo or combine it with other complementing colors to highlight architectural details.
Light Play: The color visibly modifies depth and intensity in different lights— day or night.
Pairing Possibilities: This shade creates a splendid composition with warm-toned hues or darker colors for trims.
18. Sherwin Williams Mindful Gray SW 7016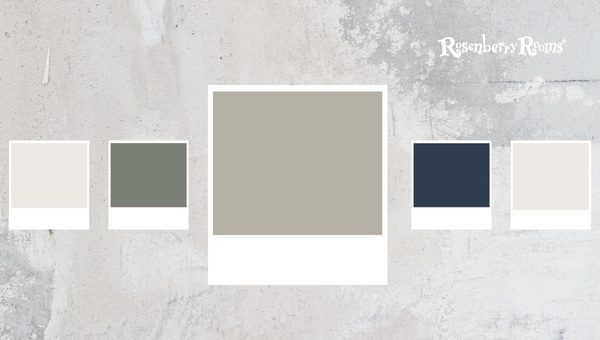 Sherwin Williams Mindful Gray SW 7016 is a blissfully balanced gray tone that adds grace and poise to your home's exterior.
This paint color masterfully fuses warm and cool undertones, making it exceptionally versatile in delivering a welcoming appeal.
Features
Balanced Tone: By being neither warm nor too cool, Mindful Gray sets an equilibrium of temperature in its hue.
Versatility: The adaptability of this shade fits well on exteriors of mid-century homes, modern-era bungalows, and everything in between.
Warm Appeal: Despite its subtlety, it still has a warmth that keeps the façade from appearing overly sterile.
Pairing Excellence: Impressive pairings can be created with a range of whites or off-whites for trims or detailing work.
19. Sherwin Williams Snowbound SW 7004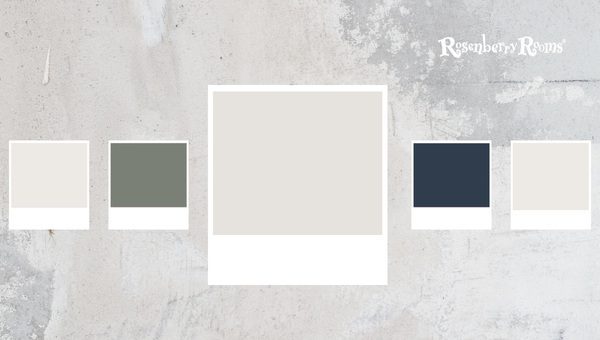 Amidst my favorites from the white palette stands Sherwin Williams Snowbound SW 7004. Its slightly grey undertones intensify this clean white shade's charm, making your house's exterior splendor akin to pristine winter snowfall.
Features
Clean Hues: As the name suggests, Snowbound is an impeccable white lending purity to your wall surfaces.
Grey Undertones: Despite being considered a "cold" shade due to gray undertones, it surprisingly radiates warmth on walls.
Reflectivity: It shines bright during sunny daylight, adding fresh buoyance to your house's dimensions.
Pairing Flexibility: This crisp white sits comfortably with vast variants of darker hues on shutters, awning shades, or half-timbering – if you own Tudor style revival home!
20. Sherwin Williams Ellie Gray SW 7650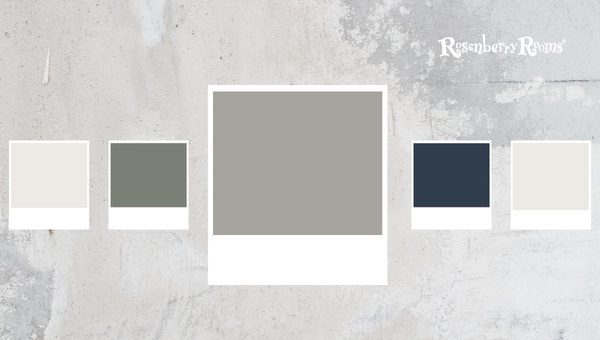 You can't overlook Sherwin-Williams Ellie Gray SW 7650 regarding trustworthy gray tones. This mid-tone paint color delivers neutral charm with understated elegance wrapped in quality.
Features
Neutral Impact: Ellie Gray can moot loud design while supplementing minimalist architecture elegantly
Adaptability]: Be it residences styled from the Victorian era till craftsman homes—it honors every style beautifully
Comfortable Hue Despite its medium-range intensity—it doesn't put forth overwhelming appearances at all
Complementary Pairings] Paired creatively with shades like dewy whites or deep browns—it stages visually enriching canvases for home exteriors.
Try Sample Before Buying the Whole Paint Color
Making a final decision on a paint color can be challenging. You, like me, may have found that what you see on the swatch isn't always what you get on your walls.
What considers light may appear dark on your exterior and vice versa due to changing daylight conditions. Considering this, sampling paint colors before fully committing is an intelligent step.
Steps to Consider
Follow this uncomplicated process when sampling paint:
Step 1: First, zero into four or five Sherwin-Williams shades that may work for your home's exteriors.
Step 2: Grab 'Color to Go' samples from the Sherwin-Williams store or shop online.
Step 3: Paint these samples on separate sections of the same facade and observe them at different times of the day. Notice how artificial lights affect them in the evening.
Where to Buy Samples?
You can purchase them from the nearest physical store or the official Sherwin-Williams website.
Remember, each shade reacts differently based on its surrounding environment and changes subtly with varying daylight conditions or artificial lighting at dusk.
Hence, studying samples thoroughly will ensure you decide which hue to commit to your home's exterior makeover plans.
FAQs About Popular Sherwin Williams Exterior Paint Colors
What makes Sherwin Williams exterior paints popular?
Sherwin Williams offers high-quality, durable paints in a near-endless palette of colors, ideal for suiting differing home styles and personal tastes.
Which Sherwin-Williams color is an excellent choice for a trendy exterior?
Sherwin Williams Naval SW 6244 is gaining popularity for its rich, bold appeal that offers a modern look to home exteriors.
Can I try Sherwin-Williams paint before making a purchase?
Absolutely! Sherwin-Williams provides 'Color to Go' samples that you can test on your home before making your final choice.
Are Sherwin Williams paints durable for exterior use?
Yes, Sherwin-Williams paints are known for their superior durability and are designed to withstand varying weather conditions.
Where can I purchase Sherwin-Williams paint?
You can buy it from any physical store of Sherwin-Williams or order online on their official website.
Conclusion
As we discuss popular Sherwin Williams exterior paint colors, let's recall key points.
Beyond making your home aesthetically appealing, the right exterior paint color should bring out your home's architectural details, harmonize with the surrounding setting, and reflect your style. And we've seen how Sherwin Williams paints can help you achieve just that.
Sherwin-Williams offers a multitude of palettes, making it possible to find the perfect color for any home's exterior.
The brand remains trusted for quality and durability in various weather conditions. With an option to try 'Color to Go' samples before making a significant purchase, you are sure to find your dream shade.
So explore these popular choices, and flaunt the right hue on your dream home.