As spring turns into summer and throughout the year, one thing that frequently stirs my thoughts is revamping the exterior color of my home.
After pouring over countless paint swatches and considering an array of color schemes, I've found the true-blue answer, literally: Blue exterior paint colors.
There's a special charm in a blue-clad house that effortlessly commands reverence with its striking, yet tranquil allure.
Whether it reminds us of wide-open sky or the majestic sea, blue has a way of infusing peace and serenity into a place.
Let's take a dive into the refreshing palette of blue exterior paint colors to transform your house from ordinary to extraordinary.
Is Blue Color Popular For Exterior Paint?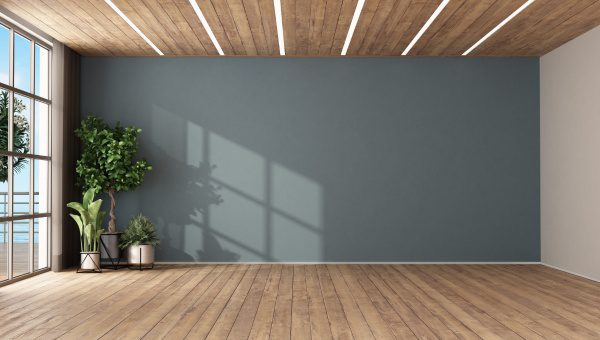 Yes, there's no doubt about it - blue is indeed a popular color choice for exterior paint. From light hues that mirror the clarity of a summer sky to deep shades echoing the serenity of an ocean depth, blue exteriors are cherished by many homeowners around the globe.
The reasons are bountiful. Firstly, blue has an uncanny way of making large structures seem less overwhelming, a trick that it borrows from nature - think about the expansive sky above us or the wide seascapes stretching out into infinity.
Secondly, depending on its shade, blue can make your home look brighter or cozier. Light blues bring in a dash of freshness and vivacity while dark blues have a knack for radiating opulence and sophistication.
Moreover, blue seamlessly blends with most colors on the spectrum. It partners particularly well with whites and creams but also makes an interesting contrast with oranges and reds.
This versatility extends to different architectural styles too; whether it's Cape Cod houses or modern minimalistic designs, blue stands out spectacularly in all respects.
You might ask "But doesn't blue fade quickly under harsh sunlight?" There is some truth in this statement but remember that quality trumps all issues - if you choose high-grade exterior paint with UV protection, your beautiful blue exteriors will stay looking bright and fresh for long years! The popularity of blue exterior paint colors isn't thus surprising at all.
Benefits Of Blue Paint Color
There's no denying that selecting a good exterior paint color can consume a significant chunk of your home renovation time. Here are the top seven benefits that might make you consider indulging in blue.
Versatility: The best part about blue is its range. From subtler shades like powder blue to darker ones such as navy, the color offers an incredibly versatile palette that can impressively uplift the aesthetics of your house.
Timelessness: Blue has always been a classic color choice, lending an ageless charm to your house that never goes out of style.
Calming Effect: Known for its calming attributes, shades of blue can induce a peaceful environment around your house. Can there be anything more inviting than coming back home to tranquility after a long day?
Increases Property Value: Believe it or not, research from Zillow reveals that houses with blue exteriors hold high market value.
Alluring Contrast: Blues when paired with whites or grays for trim, doors, or shutters create striking contrasts making your house stand out beautifully in the neighborhood.
Season Friendly: Unlike some colors which might appear dull in certain seasons, blues maintain their vibrancy year-round.
Psychological Boost: Studies have suggested that the color blue impacts our mood positively and helps reduce stress.
By considering these benefits, I hope you have enough reasons to give blue some serious thought for your next exterior paint project.
17 Best Blue Exterior Paint Colors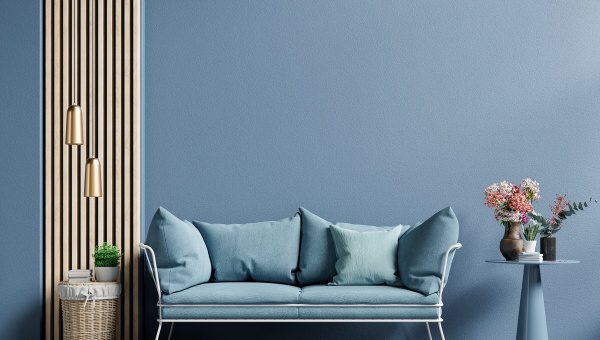 Diving into the world of home improvement, there's an ocean of blues awaiting to be discovered. Let me guide you through my personal selection of 17 best blue exterior paint colors that stand out with their aesthetics and durability.
1. Sherwin Williams Tempe Star Sw 6229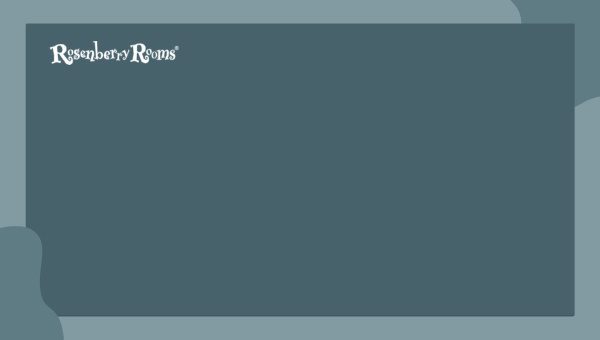 The Sherwin Williams Tempe Star Sw 6229 is a timeless choice for your home's exterior. Its subdued shade gives a sophisticated touch to any style of house, whether it's a modern bungalow or a grand Victorian.
Color Description: A mid-toned blue-gray hue that brings both serenity and elegance to your home's exterior.
Durability: Sherwin Williams paints are known for their durability; they resist fading and withstand varied weather conditions.
Matching Trim Color Ideas: Try matching with crisp white trims for contemporary homes, while beige or taupe complements traditional designs ideally.
Atmosphere: This unique shade effortlessly blends in with nature and creates a calming atmosphere that appeals to the eyes.
2. Sherwin Williams Grays Harbor Sw 6236
If you're leaning towards darker shades, Sherwin Williams Grays Harbor Sw 6236 is a winning choice. This deep, moody blue mimics the enchanting marine horizon at dusk and adds texture to your dwelling's facade.
Color Description: A deep smoky blue-gray color resembling the sky at early evening or the depth of an untamed sea.
Durability: Like all Sherwin Williams paints, it guarantees longevity even under harsh sunlight or severe winters.
Matching Trim Color Ideas: For a striking contrast, pair this dark shade with light trim colors such as off-white or cream. Or opt for warm wood tones if you love the rustic theme.
Atmosphere: Transform your house into an eye-catching focal point in the neighborhood with this dramatic yet refined hue.
Blue is more than just color; it sets mood and ignites emotions. Hence, choosing the right shade of blue can provide not only the aesthetic appeal but also foster tranquility around your living space.
Make sure to sample your chosen paint colors on different parts of your exterior before finalizing; remember what looks great on paper might look different under natural light!
Keep exploring until you find 'the one' - after all, it's about creating your cozy nook under the vast blue sky.
3. Benjamin Moore November Skies 2128-50
Benjamin Moore November Skies, with its code 2128-50, is a fascinating choice when considering exterior paint.
I find the color supremely versatile and strikingly distinctive. The unique shade of blue paint perfectly brings out the elegance in any style of home.
Color Tone: It's a soft, muted medium-blue shade with slight gray undertones, giving it an almost vintage appearance.
Versatile: This shade of blue is not only beautiful on its own but also pairs well with crisp white trims for that classic look.
All-year-round Color: Despite its name, November Skies proves to be an excellent pick for any season or weather conditions.
Finish Options: For exterior surfaces, I suggest using a satin or semi-gloss finish as they withstand outdoor conditions better and provide a slight sheen enhancing the color depth.
4. Sherwin Williams Cyberspace Sw 7076
If you lean more towards dramatic and deeper hues, then Sherwin Williams Cyberspace SW 7076 might be your perfect fit.
Color Tone: This blue paint leans more towards navy with pinches of deep grey undertones. It's like a darker shade of midnight sky.
Ideal For Accents: Given its deep hue, it works wonderfully for accentuating architectural features like doors and shutters or paired with lighter siding for contrast.
Flexible Compatibility: CyberSpace displays an excellent partnership with materials like wooden shingles or brick exteriors.
Durability: Owing to its dark tone and quality formulation, the color is resistant to fading even under intense sunlight.
5. Sherwin Williams Ocean Mist SW 6506
Finally in our list is Sherwin William's Ocean mist SW 6506—a magnificent hue that captures the essence of oceanic tranquility.
Color Tone: As the name suggests, this tint draws inspiration from sea waves under sunlight—a mellow mix of pastel blue coupled with hints of green undertone.
Versatile & eye-catchy - It's distinctive yet soothing enough that it doesn't overpower when used as your primary exterior color.
Suited For Beach Houses and Cottages: The calmness embedded within the color brings out best in beach houses or cottages nestled amid nature.
Pairing possibilities: Try pairing it up with crisp whites or sandy browns—you'll end up creating coastal charm right at your doorstep.
6. Sherwin Williams Indigo Batik Sw 7602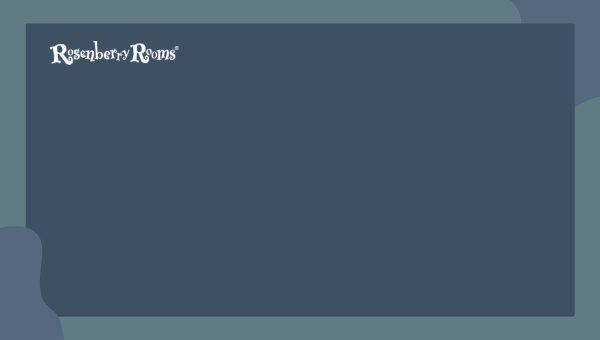 As I embarked on the quest to find the perfect blue exterior paint, my exploration led me ever further into this multi-hued color's profound depths. Among the myriad of shades, I discovered one profoundly compelling shade: Sherwin Williams Indigo Batik Sw 7602.
Mesmerizing Sophistication: With its rich splendor, Sherwin Williams Indigo Batik greets with a curiously invigorating mixture of royal blue and deep marine undertones, giving your exterior an air of dignified sophistication.
Versatile Hue: This distinctive tone pairs well with a range of color combinations. Whether you have stonework or woodwork facades or want to enhance architectural features, the adaptability of this hue makes it an ideal option.
Timeless Appeal: Despite the revolving trends in exterior paint colors, choosing Indigo Batik affords an evergreen appeal. Its timeless charm ensures your home facade never falls out of style.
7. Benjamin Moore Coastal Breeze 2056-60
Stepping away from profound hues and into brighter territory, let's think about transporting ourselves to soothing coastal vistas with Benjamin Moore's Coastal Breeze 2056-60.
Refreshing Ambiance: This shade never fails to generate breezy reminiscences of beach walks on a warm summer day. Every single glance at your home can feel like a miniature beach vacation.
Soft Tone: Unique with its calming ambiance, this Soft Sky Blue merges tranquillity with exhilaration. It perfectly enhances charming architectural features like porches or pillars without overpowering them.
Stellar Combinations: It combines seamlessly with white for trim and accents or pairs nicely with grey and earth tones.
8. Sherwin Williams Sapphire Dream SW 6963
Lastly, let's descend into our vibrant voyage through exquisite blues featuring Sherwin Williams Sapphire Dream SW 6963.
Vibrant Impact: If you're ready to make a bold statement, this vivid sapphire blue is the way to go! Its lively appeal injects energy that leaves long-lasting impressions on viewers.
Diverse Styling Options: This brilliant blue paint color is perfect for both Victorian-style houses and contemporary exteriors that require a punchy pop to stand out amidst neutral-toned exteriors in the neighborhood.
Ideal Combinatory Effect: Try it in combination with contrasting whites for trimmings and details or blend it with dark grays for an effortless cool look.
By exploring this exceptional blue paint in detail, you are well-equipped to imbue your house façade transformation journey with knowledge about these distinctive options.
9. Sherwin Williams Skyline Blue SW 6495
Skyline Blue is a fresh breath from the high quality line of Sherwin Williams paint. This mid-tone blue exhilarates with its surprisingly tranquil demeanor. Captivating and inspiring like the endless skyline, it's perfect to bring a sense of calm to any exterior.
A Mid-tone color with graceful energy
Best paired with white trim for stunning contrast
Ideal for classic as well as contemporary exteriors
Provides excellent weather resistivity
Easy application, covers surfaces smoothly
Since its hue lies somewhere between a sky blue and deep sea, it saves exteriors from being too stark or too dramatic.
Houses painted in Sherwin Williams Skyline Blue are sure to turn heads, welcome guests and simultaneously project an ambience of tranquility.
10. Benjamin Moore Heavenly Skies HC-155
Benjamin Moore's Heavenly Skies is a beautiful blend imbued with the subtle undertones of an overcast sky. An ideal choice if you want to paint your exterior with a soothing blue atmosphere reminiscent of endless open skies.
Gorgeous gray-blue shade
Emanates cool breezy feel
Perfect for coastal homes or those aiming for beach vibes
Offers superior durability and coverage
Despite its relatively muted nature, it doesn't fail to make a compelling statement. Paired with crisp white trims, this color plays well against natural textures like wood or stone.
Now put away those hundreds of paint chips; your search ends at Heavenly Skies HC-155!
11. Sherwin Williams Inky Blue Sw 9149
Are you ready for something more adventurous but equally elegant? Then Sherwin William's Inky Blue has got your back.
The beauty of this dark eggplant hue lies in its complexity as it seamlessly bridges the serenity of blue and the richness of black.
Deeper shade that stands out beautifully
Elegant alternative to black or dark grey
Works best when offset against light architectural details
A bold choice that adds profound depth and character
Given its intense charm, Inky Blue offers unbounded potential when applied strategically on house exteriors.
Whether used all over or just for accentuating specific features, this color never fails to add personality to your façade that's unmistakably unique.
12. Sherwin Williams Rainstorm Sw 6230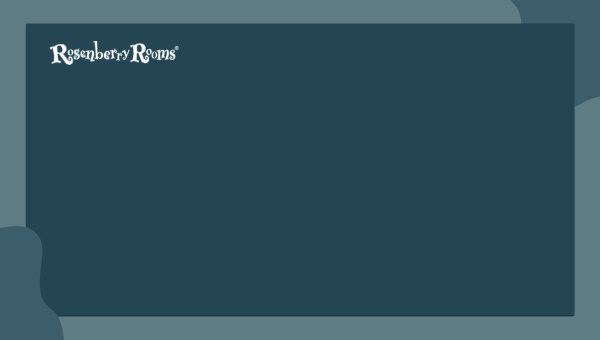 When I look at Sherwin Williams Rainstorm SW 6230, I see drama, elegance, and depth. It's a deep navy color with strong undertones of blue and gray that makes an imposing first impression and can leave anyone in awe.
Don't let the intensity fool you; it brings a surprisingly serene vibe to your home's exterior and gives depth that no other color can. Here's why this color is one of my top picks:
Versatile: The Rainstorm Sw 6230 has an uncanny ability to adapt beautifully to any architectural style, be it traditional or modern.
Timeless: This shade never goes out of style. Its classic appeal around its depth ensures that your home remains aesthetically pleasing year after year.
Standout Color: If you want your home to stand out in the neighborhood without being too flashy, the deep navy tone of Rainstorm is just what you need.
13. Sherwin Williams Coastal Breeze SW 6507
Delving into coastal hues, Sherwin Williams Coastal Breeze SW 6507 makes you think of a breezy summer day on the beach without leaving your home.
To me, this light shade of azure has an airiness about it that transports you directly into those calm moments. Let's explore some high points about this alluring hue:
Matches any Exterior: Being lean on the pastel side, coastal breeze compliments virtually any exterior material - wood, concrete or stone.
Pairs well with almost anything: You can pair this color with different shades like crisp white trim for a classic seaside look or warm tan accents for a soft and inviting appearance.
Lifts aesthetic appeal: While maintaining its subtlety, this shade doesn't fail to add a vibrant punch to your exterior.
14. Benjamin Moore Schooner Af-520
Lastly in my list today is Benjamin Moore Schooner Af-520 - a quiet chameleon among blue exterior paint colors blending seamlessly into nature's palette while retaining its distinct identity.
Its slight gray undertone balances the soft blue providing elegance with an edge. What makes it loveable? Take quick peeks below:
Adapts well in various lightings: Under different lighting conditions throughout the day, watch BM schooner unveil its various faces going from cool heather bluish-gray during daylight hours to warmer steel blue at dusk.
Enhances Traditional Architecture: Especially endearing when applied to cottages or bungalows styled homes due to its understated charm.
Pairs Beautifully: Compliment scooner by pairing it with white trims for contrast or another mute-tone like "Revere pewter" giving an overall soothing persona.
I have no doubt that these three shades have much room for consideration when making your final decision around Blue Exterior Paint Colors for residences.
Each stands alone in unique characteristics exemplary underlining why "Blue" could possibly be that transformative choice.
15. Benjamin Moore Amsterdam Af-550
If you're someone who seeks depth, mystery, and sense of tranquility on their home exterior, Benjamin Moore's Amsterdam AF-550 is a prime choice.
This blue color, rich with undertones of gray and sometimes revealing a hint of green under certain lights reflects maturity and will make your house feel like a natural part of the landscape.
Encapsulating the timeless elegance of the beautiful city it's named after, Amsterdam AF-550 is your ticket to an elusive color that anchors to any style.
A deep gray-blue hue that mirrors sophistication
Provides an earthy yet distinct look
Ideal for homes with landscapes
16. Benjamin Moore Gentlemen's Gray 2062-20
As counterintuitive as it may sound, Gentleman's Gray by Benjamin Moore isn't precisely what one might call 'gray'.
It's a rich, dark blue beaconing warmth and comfort. Much like the perfect host at a glamorous soirée treating every guest with charm – this paint color woos everyone towards it. Opt for this beautiful shade when you seek to design an exterior matching style with subtlety.
In spite of its name, leans more towards blue than gray
Suitable for traditional or contemporary exteriors
Offers contrast against lighter architectural elements
17. Benjamin Moore Van Deusen Blue HC-156
When our journey across the realm of blue exterior paint colors brings us to Benjamin Moore's Van Deusen Blue HC-156, we meet a hue saturated with the spirit of audaciousness blended effortlessly with grace.
It calls to mind images of grand mountains brushing shoulders with clear skies; it stands assertive but not bold enough to be brash.
Whether your home plays host to Victorian gingerbread trim or clean modernist lines, Van Deusen Blue adds depth without risking ostentation.
A strong yet graceful dark blue
Transitions well from traditional to futuristic designs
Best paired with white or other light accents
FAQs About Blue Exterior Paint Colors
What are some popular blue exterior paint colors?
Benjamin Moore's Amsterdam AF-550, Gentlemen's Gray, and Van Deusen Blue HC-156 are some of the most sought-after options.
Why should I consider painting my house exterior blue?
Blue can infuse peace and serenity into your home making it stand out while blending in with natural surroundings.
I have a brick house, does blue paint work well with brick?
Absolutely! Shades like Sherwin Williams' Tempe Star or Cyberspace can complement the rustic charm of brick beautifully.
What colors pair well with a blue house exterior?
Traditional white trim often pairs well with blue, but don't shy away from exploring tans, grays, and even reds for contrast.
Does a dark or light blue exterior age better?
Generally speaking, both can age well if properly maintained; however, darker shades might show weathering or dirt slightly more.
Conclusion
In the end, your home is your sanctuary, and the blue paint you choose should reflect the calm and peace you want your abode to project.
From deep, intense hues that echo the mysterious depths of the ocean to lighter undertones that mirror clear summer skies, blue exterior paint colors offer an incredible range of options. Which one will be yours?
Whether you're revitalizing an old favorite or venturing on a new journey of color transformation, remember - when selected thoughtfully and applied lovingly, a simple blue exterior paint color can turn the house you live in into a home you love.
So dive in, explore, experience with our eye-catching blues and let those external shades reflect your internal vision. Happy painting!