Home selling demands meticulous attention to detail, from deep cleaning to strategic staging. Still, one aspect that carries much more weight than individuals might initially think is the choice of paint colors.
As someone who's invested considerable time and energy in transforming houses into coveted properties, I can tell you that finding the best light-neutral paint colors for selling your home can significantly elevate its overall visual appeal.
Choosing neutral shades over bright and bold ones creates a welcoming atmosphere that allows potential buyers to visualize their lives within the space better.
Still, which hues should you particularly gravitate towards? There's an overwhelming number of options available out there.
But don't fret—I am here to guide you on this path by recommending the finest light-neutral paints that could help hasten your home-selling endeavor.
Creating a Welcoming and Neutral Environment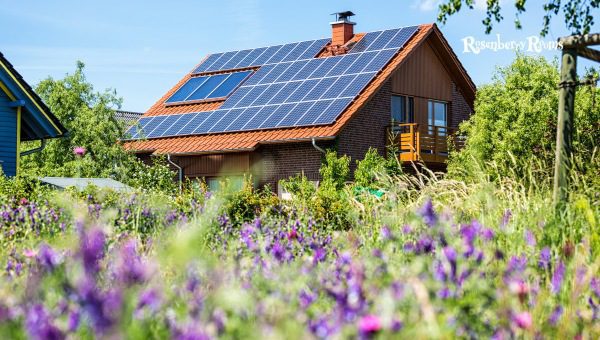 The first impression drastically matters when selling your home. To make your buyers feel "at home," you want to strike the right balance in creating a welcoming space that accommodates their tastes.
A neutral environment can manifest as a blank canvas, enabling potential buyers to picture themselves living in your home.
Color Palette
A soft, light-neutral color palette suffices for all room types. These colors blend seamlessly with various decor styles while opening up spaces to appear larger and brighter.
Textures & Furnishings
Adding textures or furnishings that complement the neutral palette is essential in creating warmth without overpowering the neutrality of the design.
Lighting Enhancements
Strategically use natural and artificial lighting to enhance your interior space, accentuating your chosen neutral paint tones for each room. Well-executed lighting can bring out the best of these colors, setting a cozy yet modern mood.
As you stage your home for sale, keep these strategies at the heart of your operation. Stick with classic lines, inviting accents, subtle textures, and, most importantly—a light-neutral color palette—that encourages potential buyers into an ambiance they'd love to call theirs.
The Art of Pre-Sale Painting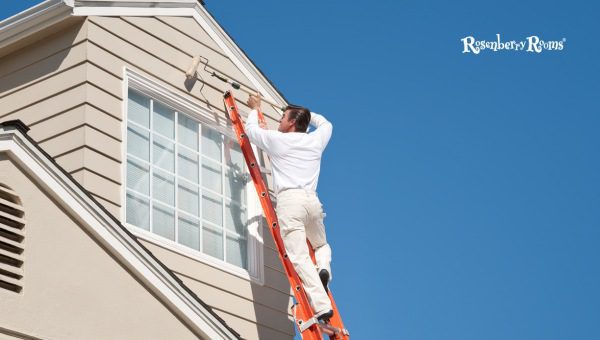 The pursuit of selling your home successfully frequently starts and ends with a well-executed paint job. It's an art—mastering each room's color selection, quality application, and finishing. All of creating a warm, inviting abode that potential buyers can't resist.
The Importance of Preparing Your Home for Sale
Preparing your home for sale isn't merely about decluttering and cleaning; it's about constructing an irresistible lure—casting out a vision of possibilities that ignite a buyer's imagination. It involves transforming your beloved lived-in space into an appealing product on the housing market.
Pay Heed to Peeling Paint: The first point of action should be to tackle peeling paint or patchy areas. Distressed or worn paint can distract buyers and sometimes lead them to question the level of care invested in maintenance.
Beyond Curb Appeal: Interior Painting Matters Too
While it's true that curb appeal matters significantly in creating a solid first impression, successful staging doesn't stop once someone steps over the threshold.
There is something intrinsically comfortable and alluring about freshly painted walls—it creates an image of cleanliness, care, and opportunity. It subtly conveys that you've prepared this property just for them.
Rules of Thumb for Pre-Sale Painting
Stick with Light Neutrals: Aim at retaining buyer focus within space instead of distracting attention towards bold or unusual colors.
Use High-Quality Paint: Do not compromise on paint quality since buyers will notice poor finishes or streaks left by cheaper paints.
Do Not Forget Doors & Trims: Ensure doors, trims, and detail work are freshly touched up too. Their finish can significantly alter room perceptions.
The 99% Rule: Why Neutral Colors Dominate
The dominance of neutral colors boils down to simple market research—most people like them! They often appear fresh, clean, and well-maintained—a blank canvas potential homeowners can project their future life without the distraction of bold aesthetics.
Light neutrals have broad appeal because they can be easily combined with various interior styles—from elegant traditionalism to sleek modernity—and possess an uncanny ability to maximize apparent space within rooms while highlighting features such as woodwork or architectural details.
Committing to an Undertone: Warm vs. Cool Neutrals
It's important to differentiate between warm (e.g., creams & beige) neutral tones that emit a cozy feel versus cooler (gray & blue-tinged) hues providing fresh modernity.
Observing your house's building style might guide your decision here—a classic country home could benefit more from warm undertones, while contemporary architecture might play well with cooler ones.
Following Neighborhood Trends Without Going Overboard
Understanding neighborhood tastes can help you situate your home appropriately in its locale, but while doing this, ensure that you do not mix too many styles resulting in buyer confusion.
Analyzing nearby sold properties might render valuable insight into color schemes working within your area—and what hasn't—but remember at all times: simplicity is essential when aiming at broad appeal for rapid sale success.
Read More: 18 Best Modern Farmhouse Paint Colors In 2023
Best Paint Colors for Interior Spaces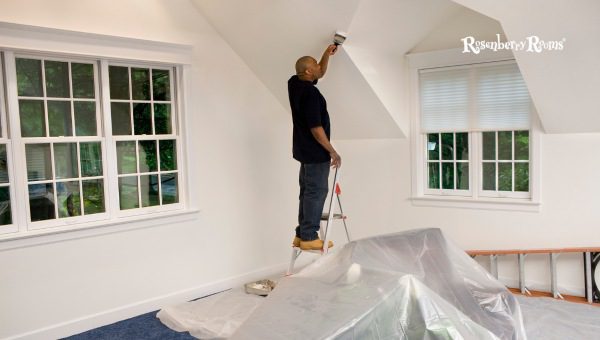 When selecting a palette for staging, it's crucial to consider each room's function. Different rooms in your home serve other purposes, which carefully chosen colors can significantly enhance.
Living Areas: Creating an Inviting Atmosphere
Your living room is the center of your home—an area where family and friends gather to socialize and relax.
Therefore, it is the perfect space to focus on creating an inviting atmosphere that evokes feelings of relaxation, warmth, and comfort.
Benjamin Moore Revere Pewter HC-172: Often described as the perfect light gray, this subtle yet warm gray paint generates a friendly and inviting ambiance.
Sherwin Williams Agreeable Gray SW 7029: Don't let the name mislead you—this color is actually more of a taupe, merging warm gray with beige for an all-around agreeable and versatile hue.
Kitchens and Dining Areas: Cleanliness and Versatility
The kitchen is where meals are prepared, often becoming a hub of activity during gatherings. Dining areas should reflect inviting, soothing tones, making meals more enjoyable and leisurely.
Farrow & Ball Pointing No. 2003: This gentle off-white paint displays pure elegance without losing its welcoming nature.
Behr's Silver Drop 790C-2: This muted gray carries soft touches of lavender that emit vibes of cleanliness while staying versatile.
Bedrooms: Calmness and Tranquility
The bedroom is your haven—a peaceful retreat after a busy day.
Benjamin Moore Classic Gray OC-23: A timeless favorite. This pale-grey shade offers tranquility synonymous with restful sleep.
Sherwin Williams Sea Salt SW 6021: With hints of green-blue undertones, this light-muted color fosters calmness, echoing the peacefulness associated with the sea.
Bathrooms: Crispness and Freshness
Bathrooms should espouse freshness and cleanliness, bearing light tones to give small spaces depth.
Sherwin Williams Extra White SW7006 This crisp, clean white stays true under most light conditions—perfect for bathing spaces often lacking natural lighting.
Clark + Kensington's River Rapids Blue 29B-3 Harnessing calming blue shades and subtle gray undertones spark refreshing yet serene bathroom impressions.
While these are some exemplary choices to guide your pre-sale makeover strategy—remember every home bears unique characteristics.
The goal always lies in amplifying each room's best features by creating inviting spaces that potential buyers can see themselves in—homeowners need not merely mimic trends but use them wisely within their home's context, thereby amplifying chances at quick-sales success!
It must be noted too that different computer screens will show color slightly differently—a safe step involves buying small quantities initially and then seeing how chosen hues appear within each particular space under varying daylight and artificial lighting conditions before committing fully—the added effort could ultimately save regret later down the line!
The 15 Best Light Neutral Paint Colors for Selling Your Home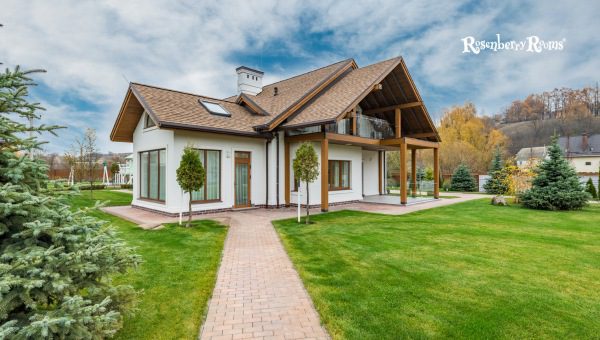 As a homeowner getting set to put your property on the market, it's essential to consider that the interior paint colors you choose can often make or break a sale.
After much deliberation, let me introduce you to fifteen of the best light-neutral paints to make your house an irresistible haven for buyers.
Benjamin Moore Edgecomb Gray HC-173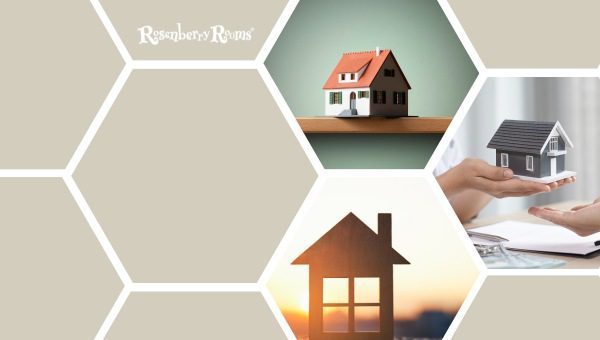 From the world-renowned classic palette of Benjamin Moore, the Edgecomb Gray HC-173 is a mellow and versatile neutral hue. It effortlessly brightens up rooms while maintaining an aura of warmth and coziness.
Versatile Undertones: Though it's dominantly gray, subtle beige undertones bring warmth to space.
Excellent Light Reflector: The light-reflecting quality can breathe life into dark spaces.
Pairs Well: It beautifully complements both modern and traditional interiors.
Subtle Contrast: Pairing Edgecomb Gray with bright white trims creates a subtle contrast, making your rooms appear more prominent.
Brighten up your living room or foyer with this crowd-pleaser and see how it highlights the best features of your space!
Benjamin Moore Balboa Mist 1549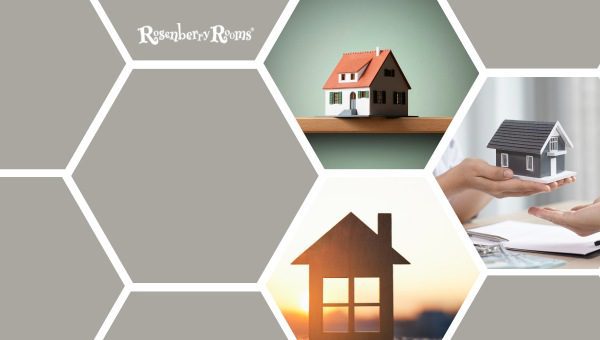 An epitome of elegance and tranquillity, Benjamin Moore Balboa Mist 1549 is a soft neutral with creamy undertones that create a welcoming aura in any home.
Soft & Serene: The pristine blend of grey and beige gives off a uniquely calm vibe.
Light Enhancer: Its ability to reflect light makes rooms look spacious and airy.
Universal Appeal: Whether for farmhouse-style interiors or Scandinavian design spaces—it works well with all.
Complementary Color Choices: Perfectly pairs with deep tones like navy blue or rich greige for contrast.
Its timeless appeal will truly make potential buyers feel at home instantaneously!
Benjamin Moore Classic Gray OC-23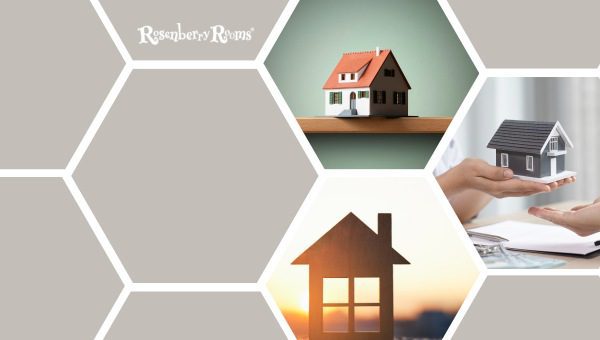 As its name implies, Classic Gray OC-23 by Benjamin Moore, this incredible shade stands up to its reputation—neither cold nor warm, but just right!
True Neutral: Its perfect balance between warm and cool tones provides true neutrality that appeals to most tastes.
Illuminating Effect: Best suited for rooms with ample natural light as its lightness enhances brightness.
Broad Range Compatibility: Complements ultramodern minimalist designs as seamlessly as it suits traditional décors.
Soft Visual Impact: It does not overpower bold furniture pieces; instead provides them with a sophisticated backdrop.
This fail-proof color will unquestionably give your home sale efforts a competitive edge!
Benjamin Moore White Dove OC-17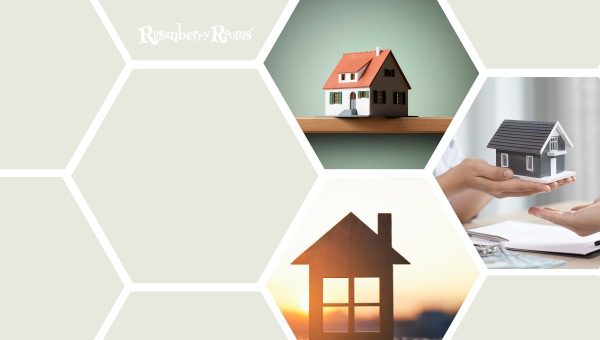 Astonishingly versatile, Benjamin Moore's White Dove OC-17 is an unparalleled choice for a clean and bright look. This color seamlessly imparts an inviting, soft ambiance, ensuring a sophisticated yet approachable aura.
Versatility: Its neutral undertone ensures it pairs well with almost any color, accentuating other tones within the room.
Subtle Warmth: It's a warm white paint that adds slight coziness to the overall soothing aura.
Climate Adaptable: Surprisingly versatile—it adapts well in different light conditions or climate zones.
Enhances Features: Being white, it acts as the perfect backdrop against which intricate architecture or art pieces truly shine.
This spectacularly adaptable shade will ensure your home portrays a fresh brightness that potential buyers will love.
Sherwin Williams Canvas Tan SW 7531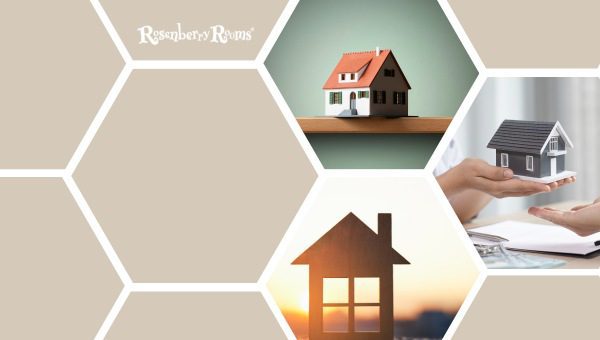 Introducing the gentle warmth of Sherwin Williams' Canvas Tan SW 7531. This beautifully balanced color infuses coziness into contemporary minimalism.
Subtle Warmth: Its gentle beige undertones create an inviting atmosphere.
Perfect Backbone Color: Ideal for open floor layouts where continuity is required.
Invariably Beautiful: It looks gorgeous in both natural daylight and with interior lighting.
An excellent contender to give your home that welcoming touch while still maintaining an air of elegance and simplicity!
Sherwin Williams Creamy SW 7012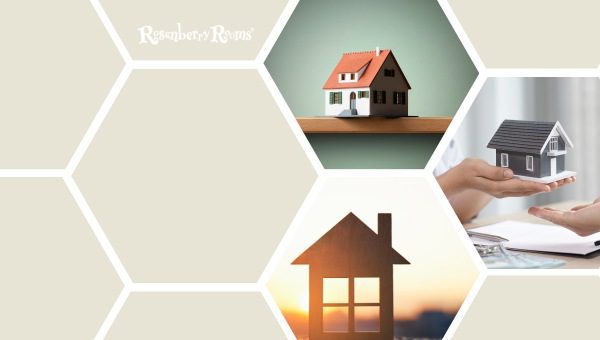 For those who prefer a sophisticated blend of warm hues in their palette—behold Sherwin Williams' Creamy SW-7012. A natural cream hue with fleeting yellow accents that render spaces with comfortable radiance.
Enduring Elegance: Perfect for traditional or classic designs due to its timeless appeal.
Warm Undertones: The creamy yellow undertones wrap rooms in inviting warmth.
Adaptable: Flawlessly adapts to various design styles—classic modern, traditional, transitionary fashion—and complements other colors excellently.
A hue that exudes comfort while delivering sophistication!
Benjamin Moore Gray Owl OC-52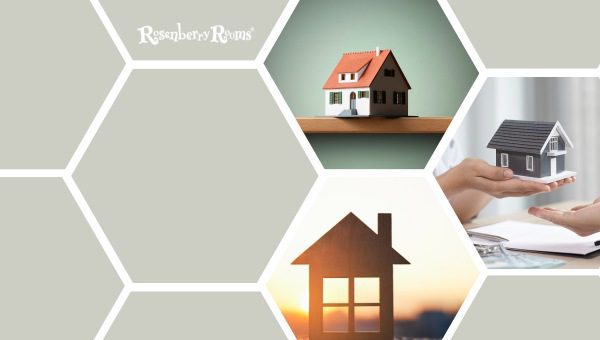 Enchanting yet inciting—the Benjamin Moore Gray Owl OC-52. A tranquil blend of blue and green hues swirled into nostalgia-evoking gray. This unique mix makes it an interesting yet neutral option.
Ideal Balance: Outstanding balance between cool and warm tones—azure blue and mint green notes subtly offset by sober gray.
Multifaceted Vibe: Fresh enough for modern interiors yet nostalgic enough for vintage styling; equally stunning in living areas as well as office spaces!
Flexible & Forgiving: Transforms with lighting changes across the day—characteristic potential buyers would find appealing since it confers dynamism yet subtle complexity within the room environment.
Adopt this poetic blend, providing your property a magical aura potential buyers won't resist.
Benjamin Moore Stonington Gray HC-170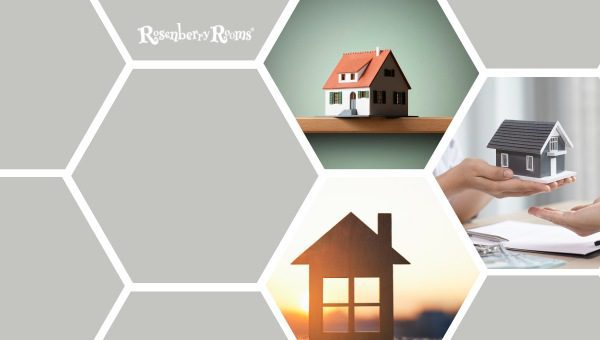 If you're looking for a soft, yet vibrant gray shade, then Benjamin Moore's Stonington Gray HC-170 might be your answer.
Striking a gorgeous balance between warm and cool undertones, this elegant hue adds an air of sophistication to any space.
Perfectly Balanced: A warm gray that paired perfectly with a touch of cool blue, making it neither overly stark nor gloomy.
Adaptable: Works well in either modern or traditional interiors. Its versatility opens up endless styling possibilities.
Impactful: When paired with white or dark wood trims, it creates a stunning contrast that can highlight the height and architectural features of rooms.
Flexible: Looks equally excellent in natural daylight or under evening lights—an impressive chameleon quality inviting clients to appreciate its different moods.
Benjamin Moore Intense White OC-51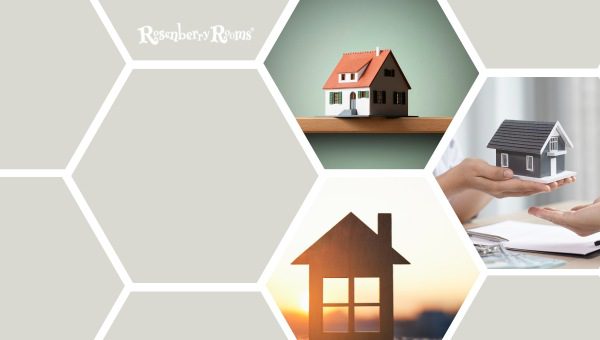 Minimalistic appeal and fresh authenticity are the highlights of Benjamin Moore's Intense White OC-51. A slightly off-white shade that harmoniously blends warmth and serenity.
Soft Undertone: Its light gray undertone minimizes the starkness associated with pure white shades while giving off an air of composed elegance.
Universal Appeal: Its pristine appearance ensures it aligns with any decor style—from modern to rustic.
Pops Features: Perfect for emphasizing accent pieces or beautiful architectural details.
Light Enhancer: It excels in reflecting light—making your small spaces appear larger and more inviting.
Sherwin Williams Pure White SW 7005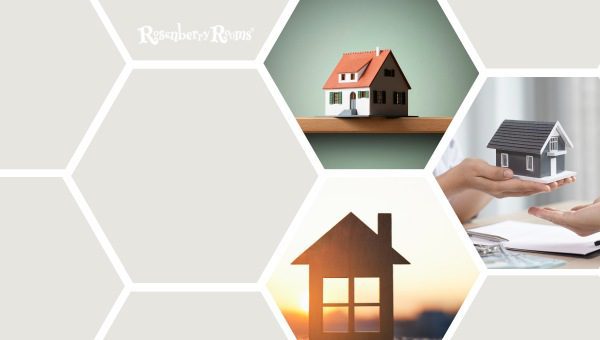 Sherwin Williams Pure White SW 7005 is the epitome of perfect whites. This color exudes freshness, instantly brightening any room and making it beam with life.
True Neutral: Maintains a perfect neutrality—not too cool nor too warm—that works well with almost all aesthetics.
Diverse Applications: Ideal for trims, ceilings, and walls—it can help bind diverse room elements together seamlessly!
Enhances Space Perception: Being pure white, it drastically enhances large spaces or makes small ones seem bigger than they are!
Farrow & Ball Strong White No. 2001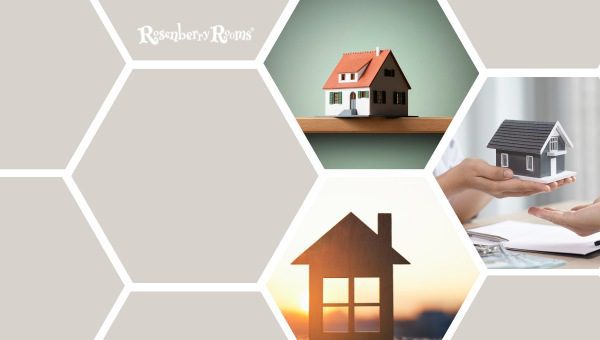 Immerse your home in luxury by going for Farrow & Ball's Strong White No. 2001. It resonates class—a popular choice amongst those seeking understated elegance!
Underlying Hint Of Color: Although predominantly white, it carries barely-there gray undertones attenuating harshness without sacrificing brightness.
Broad Compatibility: Opens up design possibilities, given its ability to beautifully play off both muted pastels as well as saturated dark tones!
Luminous Finish: Even under artificial light, this paint's finish looks remarkably upmarket, reflecting an exquisite luminosity!
Sense Of Spaciousness And Brightness: Its reflective qualities emphasize spaciousness brilliantly—ideal for hallways or smaller apartments seeking apparent volume maximization!
Wow your potential buyers by showcasing the depth and premium finish these neutral light paints deliver—paint choices that would make them want to move right in!
Sherwin Williams Agreeable Gray SW 7029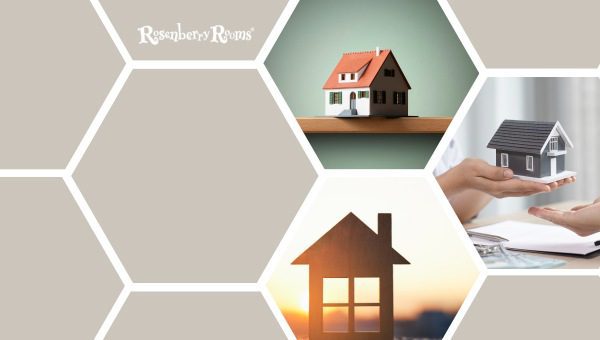 Presenting to you the universally adored Sherwin Williams' Agreeable Gray SW 7029. This color sits on the fence between gray and beige—a wonderfully balanced greige that's easy on the eyes and an absolute delight for the neutrals-lover.
Utmost Versatility: Neither overtly warm nor overly cold, making it an extremely versatile choice for any room or style.
Subtly Sophisticated: Medley of gray with a kiss of beige, providing understated elegance.
Optimizes Lighting: Excellently reflects light, optimizing natural light without being too bright.
Maintains Balance: Even in low-lit rooms, this paint maintains its true hue without turning bricky.
Discover how this inviting shade can bring harmony to any home's interior!
Benjamin Moore Abalone 2108-60
Next up is Benjamin Moore's Abalone 2108-60, an exquisite mix of lavender, beige and gray. It's a warm, muted color that adds a sense of comfort and sophistication to any room.
Unique Lavender Undertones: Contributes subtleness along with a touch of romanticism, making it distinct from other grays.
Creates Depth: The soft pigment adds depth to walls without darkening the overall mood of the room.
Flexible Complementing Colors: Goes well with both light trims for contrast or deeper-toned furnishings for harmony.
This lovely neutral could be your secret weapon in captivating potential buyers with its inviting warmth and delicate appeal!
Sherwin Williams Silverpointe SW 7653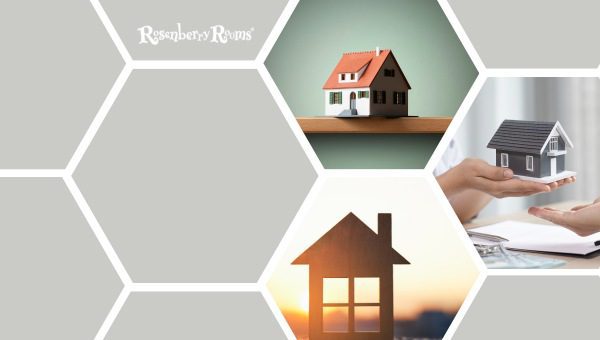 Behold, Sherwin Williams Silverpointe SW 7653. Imagine Gray had a rendezvous with Green under hushed Silver moonlight—yes—that's Silverpointe! A suave blend enough to sparkle contemporary interiors without overpowering them.
Deeply Enriched Tones: Harmonic blend of cool gray enriched by barely-there green undertones—an elusive stroke of genius!
Adaptive Mood: This shade uniquely captures and interprets surrounding colors while maintaining its tranquil aura.
Your buyers would find as they move closer their eyes couldn't help but embark on dancing—it does not demand attention—it beguiles you into giving it!
Sherwin Williams Accessible Beige SW 7036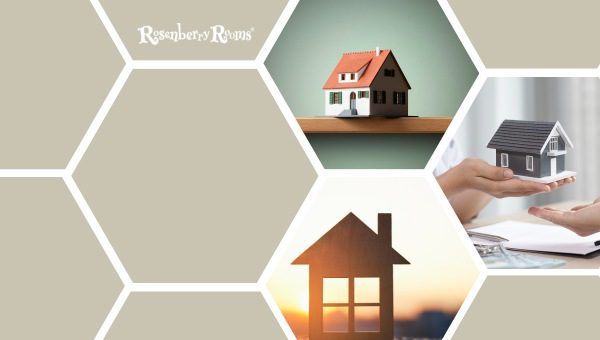 Last but not least is Sherwin William's Accessible Beige SW 7036. Stand back neutrals—this irrefutably accessible beige has risen to fame thanks to its astonishingly versatile nature—it exudes classiness effortlessly while retaining an unassuming demeanor—an unquestionable crowd favourite!
Warm & Inviting: As hues stand—it's undeniably warm without being too ostentatious—an embodiment of grace personified subtly whispering rather than shouting its existence into the listener.
Enduring Appeal: Attempts at rending dateless appeal have led us straight into arms of this welcoming neutral—it can't help but infuse people-friendly vibes into any environment enveloping it.
Let this enchantingly neutral tone cast its jovial spirit across your home—visitors would step in just one day—for you—they'll want it as their everyday routine!
FAQs About Light Neutral Paint Colors For Selling Your Home
Why are neutral colors preferred when selling a home?
Neutral paint colors broaden the potential to appeal to buyers as they create a light, open canvas allowing them to envision themselves in the space.
Are all neutral colors suitable when staging my home for sale?
While neutrals are generally favored, opt for light shades over darker ones. Light neutrals make your home look larger, cleaner, and more inviting.
How does selecting the right undertone help sell my home?
Choosing the right undertone (cool or warm) complements your home's fixtures and fittings, enhancing overall visual appeal—a crucial aspect when staging for sale.
Can I mix different light neutrals when repainting my home for sale?
Yes! Mixing different light neutrals when painting can add depth to rooms and provide a sense of continuity throughout your property—a winning recipe in any home buyer's book!
Is sticking to neighborhood color trends a good idea while staging?
Keeping neighborhood tastes in mind while choosing paint colors can help align your house with the local market's expectations. Nonetheless, prioritizing simplicity and broad appeal is key.
Conclusion
Navigating the maze of options in interior paint colors can feel like a daunting task when preparing to put your house on the market.
However, armed with the right knowledge around neutral tones—and some color recommendations available—this process can turn enjoyable and productive.
Emphasize light, comforting hues that give potential buyers a blank canvas onto which they can project their own personalities and dreams.
Remember, painting your home with beautiful light neutrals isn't about suppressing individualistic creativity in favor of popular appeal. I
t's about showcasing your property's best aspects under a universally flattering light—creating a warm yet versatile space that any buyer would love to call home.
Maybe seemingly small and insignificant, but never underestimate the influential power of color psychology in successful real estate staging.
Rest assured, deploying these insightful strategies mentioned above would inch you significantly closer to seizing that highly coveted 'Sold' sign.