One of the most satisfying aspects of owning a modern farmhouse is the opportunity to choose the palette that will set the atmosphere for your home's overall ambiance.
Selecting the best modern farmhouse paint colors isn't merely a matter of personal taste, it is about creating a cozy, welcoming vibe that seamlessly blends rustic charm with contemporary chic.
As a trend, modern farmhouse decor stands on the cusp of traditional and transitional design, combining comfortable old-world aesthetics with stylish contemporary touches.
The right colors can bring this aesthetic alive with subtlety and elegance. It's why I believe a well-thought-out color scheme is essential to capture the calming and inviting spirit emblematic of this trend.
So join me as we embark on a journey to discover some fantastic paints that could be perfect for your farmhouse abode.
The Popularity of Modern Farmhouse Style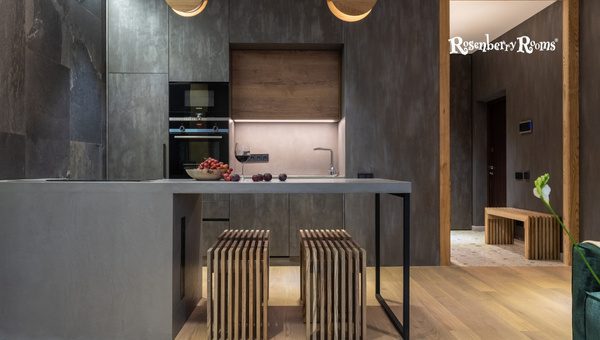 Modern farmhouse styling has swept across interior design spaces, gaining incredible popularity for countless reasons.
Timeless Feel: This style captures the aesthetic of a cozy, warm farmhouse and blends it with modern touches that ensure it remains timeless and fresh.
Inviting Ambiance: There's an undeniable comfort tied to the farmhouse style — it's synonymous with a welcoming, homey feel.
Versatility: It infuses effortlessly with other styles like rustic, industrial, or modern designs, offering remarkable versatility.
Balance of Old and New: The mix of vintage charm with stylish contemporary elements keeps the design from becoming dated or excessively sleek.
Importance of Paint Colors in Achieving the Modern Farmhouse Look
The essence of the modern farmhouse style lies in its simple color palette. The key is to adhere to muted shades, neutrals, and subdued tones:
Harmonizing Elements: A balanced color scheme ties all aspects of your decor together. From rustic wooden furniture to modern metallic pieces or textiles, paint colors connect styles seamlessly.
Setting Mood & Atmosphere: While architectural features construct your space's physical structure, colors build its emotional structure. The right paint hues create a soothing and inviting environment central to the Modern Farmhouse look.
Highlight Features & Depth Perception: The strategic use of light and dark colors can create depth perception within rooms, enhancing design features and making spaces look larger or smaller as per your preference.
The 18 Best Modern Farmhouse Paint Colors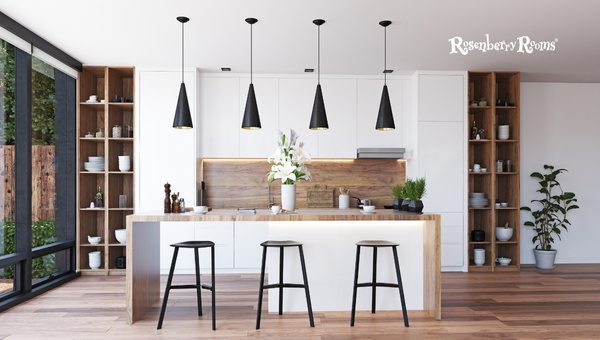 Choosing the right paint colors is vital to creating a brilliant modern farmhouse decor style. A well-judged selection can lift your space, adding depth and character to your home.
Let's dive into some of the best modern farmhouse paint color options that can wonderfully resonate with this style.
Read More: Modern Farmhouse Interior Design [70+ Farmhouse Makeovers]
1. Benjamin Moore Hale Navy HC-154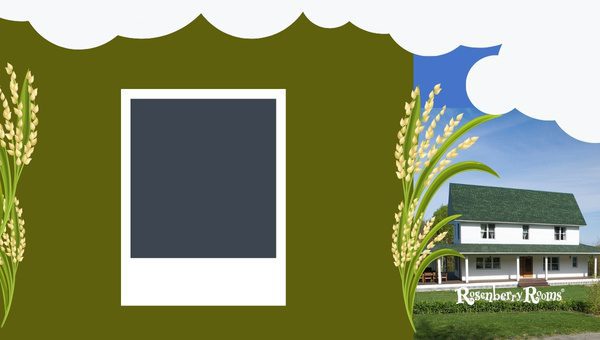 Hale Navy by Benjamin Moore is a classic choice, perfect for anchoring a room. Deep and rich without being gloomy or overly dramatic, it strikes the right balance between elegant and homely.
Features of Hale Navy:
Versatile: This deep blue shade pairs beautifully with crisp white or sleek grey for a universal color scheme.
Stellar Accent: It works wonderfully as an accent wall color to draw attention to architectural features strategically.
Invoking Depth: Its richness can create an illusion of depth in a space.
2. Sherwin Williams Iron Ore SW 7069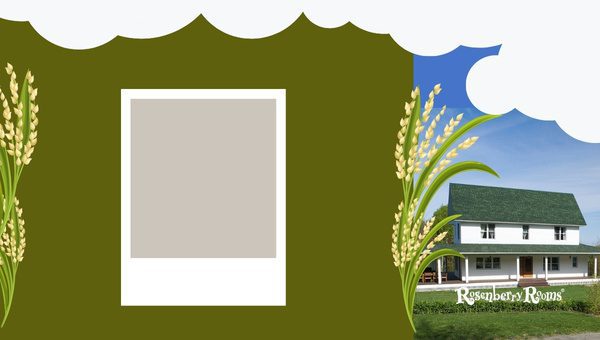 Sherwin Williams Iron Ore is sublimely sophisticated. This moody gray holds within its hue whispers of deep charcoal, making it perfect for creating some severe barn doors and contemporary drama.
Features of Iron Ore:
Balanced: Not too black or gray; it's just right! Perfect for those concerned about spaces becoming too dark.
Neutral: Its neutral undertone makes it versatile; it pairs well with cool or warm hues.
Statement Piece: Ideal for accent walls to create a defining statement piece or even on cabinets for that extra flair.
3. Sherwin Williams Urbane Bronze SW 7048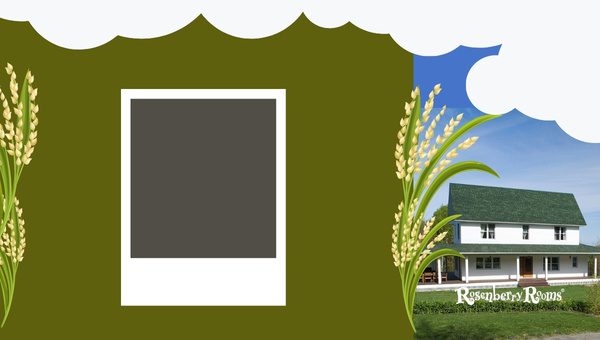 Urbane Bronze from Sherwin Williams sings in soft tones of earthy brown and rich grey undertones – subtly glamorous yet warm and inviting.
Features of Urbane Bronze:
Capture Warmth: This warm-toned paint captures all that's comforting about the farmhouse style.
Transitional You can easily pair this softer tone with other transitional styles.
Harmonious Harmonizes perfectly with natural textiles such as jute and wooden elements: ideal for bringing together various design aspects.
4. Sherwin Williams Sea Salt SW 6204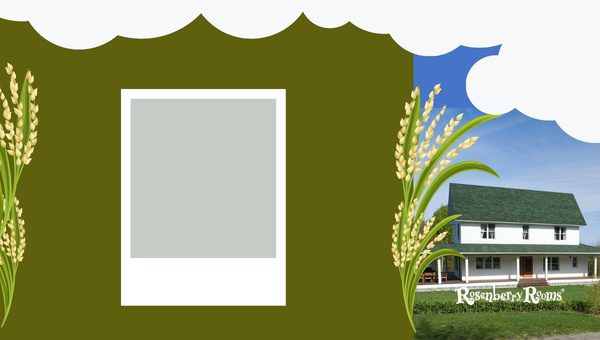 Sherwin Williams Sea Salt SW 6204 gracefully coalesces the hues of a serene beach day, evoking a soothing and harmonious setting.
This one is right up there among my personal favorites. Let's explore what makes this paint an excellent choice for your modern farmhouse.
Features of Sea Salt:
Cool Hue: This shade leans towards the cool side but has enough warmth to keep it balanced and cozy.
Versatile Tone: From living rooms and kitchens to bedrooms, it is an adaptable choice for virtually any space.
Natural Blend: It seamlessly blends with wood finishes and metallic tones and gives a realistic backdrop to greenery.
Brightness Factor: The subtle brightness in its tone can help to create an illusion of a larger space.
Complements Neutrals: With green and gray undertones in their composition, Sea Salt usually pairs well with other popular neutral shades.
5. Benjamin Moore Wythe Blue HC-143
Wythe Blue from Benjamin Moore is as soothing as morning fog lightly dressed over wild blueberries. Evoking charm that transitions well from old country to new chic, it dons your home in soft serenity.
Features of Wythe Blue:
Classically Timeless: Its neutrality allows you to utilize the color across different decades – making it a timeless choice.
Muted Elegance: Perfect if you want a toned-down shade yet impactful color with distinct class.
Wide Application: Ideal for both interior walls and exterior settings — think front doors or porch railings!
6. Sherwin Williams Rainwashed SW 6211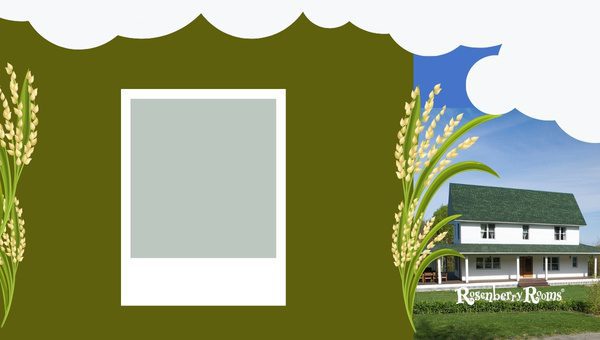 Sherwin Williams' Rainwashed echoes the muted pastel hues visible on a crisp morning after rain. Its light verdant notes strike an ethereal echo around every corner of your space.
Features of Rainwashed:
Subtly Bold: It leaves striking yet soothing impressions – welcoming yet transformative.
Peaceful Undertone: It possesses calming undertones that inject serenity into any space– ideal for bedrooms or reading nooks!
7. Sherwin Williams Agreeable Gray SW 7029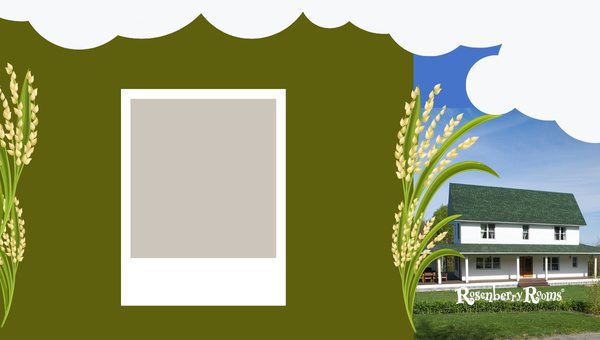 Agreeable Gray, as its name suggests, from Sherwin Williams, is full of agreeable traits making it amazingly versatile — A genuinely modern farmhouse classic.
Features of Agreeable Gray:
Warm Undertones: Warm taupe undertones make this gray more approachable and less industrial than other grays.
Light Enhancer: The lightness helps small spaces appear larger while uplifting their aesthetic appeal.
Read More: Benjamin Moore Coventry Gray HC-169 [Paint Color Review]
8. Benjamin Moore Gray Owl 2137-60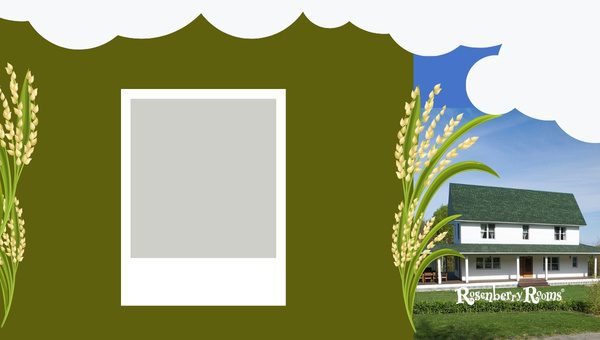 Gray Owl from Benjamin Moore is an incredibly charismatic and elegant color that treads a beautiful line between cool and warm undertones. Perfectly balancing depth with subtlety, this neutral gray shade possesses a tranquilizing warmth, making any space feel light, inviting, and beautifully balanced.
Features of Gray Owl:
Versatile Tint: Gray Owl's cool yet subtly warm undertone makes it an ideal choice for many settings – it can transform based on the room's lighting.
An Easy Match: It beautifully complements most accent colors, including pink, navy blue, and deep emerald green.
Light Infusion: Gray owl absorbs a lovely amount of light that can make rooms appear more spacious and airy.
9. Sherwin Williams Mindful Gray SW 7016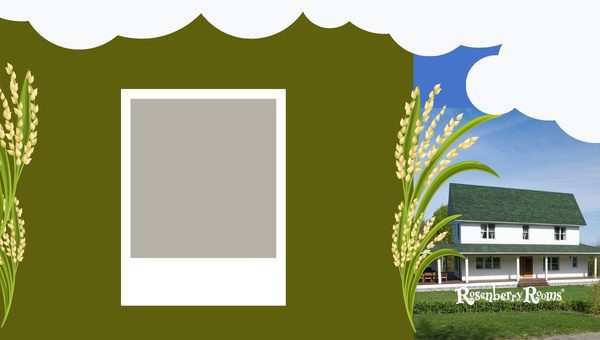 A gorgeous shade of greige, Mindful Gray by Sherwin Williams is a sophisticated blend that leans towards gray but carries slight undertones of beige with it.
The perfect balance between the two offers an incredibly soft warmth defying the chill often associated with grays.
Features of Mindful Gray:ong>
Greige Marvel: Ideal for those who want to incorporate grey into their spaces but with lesser coolness.
Elegant Harmony: Pairs perfectly well with white trim for a stunning contrast or muted pastel accessories.
Adaptable Shade: Adapts wonderfully according to surrounding colors due to its balanced beige-gray tone.
10. Benjamin Moore Stonington Grey HC-170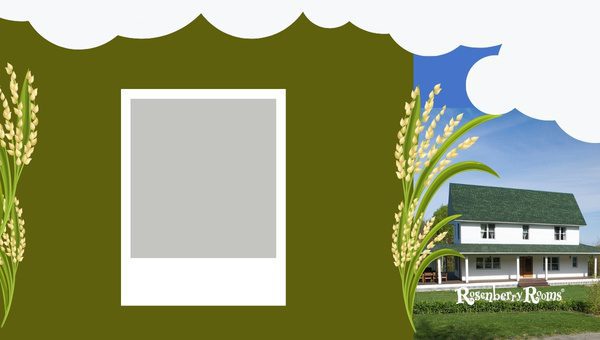 A subtle medley of blue/green undertones gives Stonington Grey from Benjamin Moore its unique signature. It's a tranquil shade that fills your space with serenity while ensuring it remains warm and welcoming.
Features of Stonington Grey:
Cooler Elegance: Falls on the cooler side of the spectrum; excellent choice if you prefer grays without warmer tones.
Ideal Contrast: Works especially with stark white molding or floorboards to achieve a crisp feel.
Light Reflective Value (LRV): With an LRV rating of 59.36, it bounces back substantial light that helps magnify smaller spaces.
11. Benjamin Moore White Dove OC-17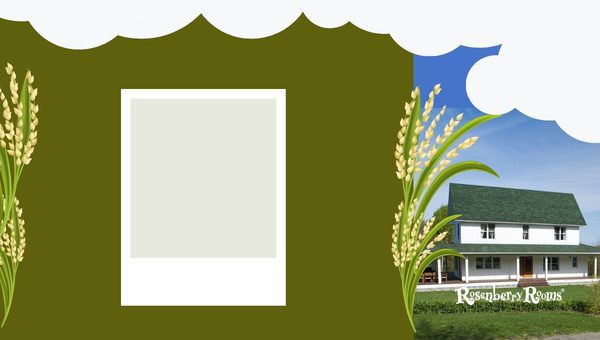 White Dove by Benjamin Moore represents an off-white hue tinged with hints of soft grey undertones; this hue holds charm and warmth in every brushstroke.
Versatile in nature - White Dove is your go-to paint color if aiming for a classic farmhouse aesthetic mixed with modern elegance.
Features of White Dove:
Chameleon Essence: Amazingly adaptive – tends to pick up hues around the room very subtly blending harmoniously
Clean Aesthetic: Combines beautifully vibrant whites for a clean aesthetic—perfect anchor color
Soft & Soothing: Offers softness other whites might lack creating a calming ambiance in your space.
12. Sherwin Williams Alabaster SW 7008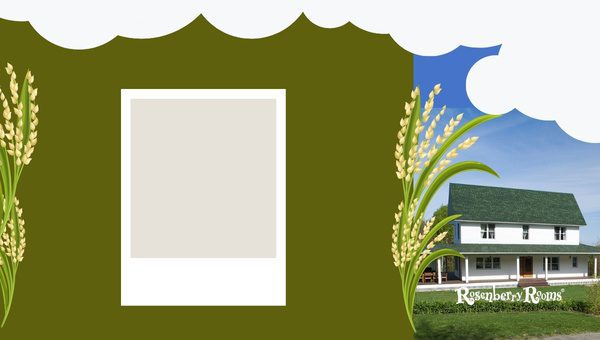 When we speak about whites, one can't resist the allure of Sherwin Williams' Alabaster SW 7008. A hue symbolizing purity and tranquility, it is graced with an undertone of beige, making it warm without losing its crispness.
Features of Alabaster SW 7008:
Versatile: As a neutral paint color, its versatility knows no bounds. Whether used as a base color or to complement other shades, Alabaster fits seamlessly.
Cozy Ambiance: Its warm undertone creates a cozy ambiance, enhancing the homey feel synonymous with modern farmhouses.
Light Enhancer: This white is perfect for spaces where you want to optimize natural light; it bounces light beautifully without creating harsh glare.
13. Benjamin Moore Simply White OC-117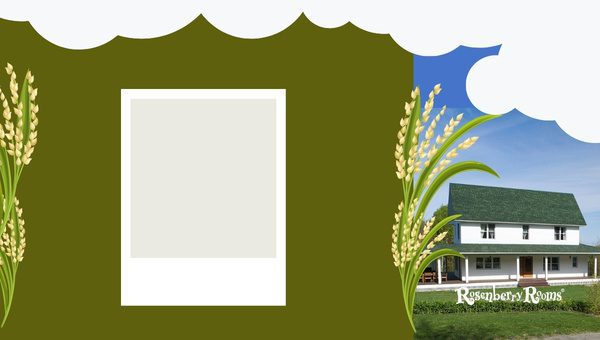 A winner in the truest sense, Benjamin Moore's Simply White OC-117 was crowned as Benjamin Moore's Color of the Year in 2016. It's a clean, bright white that retains a touch of warmth to keep it from feeling sterile.
Features of Simply White OC-117:
Clarity and Warmth: Despite being bright white, its subtle warmth makes it elegant and versatile.
Spacious Illusion: Great for small spaces. It helps in creating an illusion of more space and openness.
Great Trim Color Works fantastic as a trim color with nearly any wall color due its neutral undertone.
14. Benjamin Moore Sea Haze 2137-50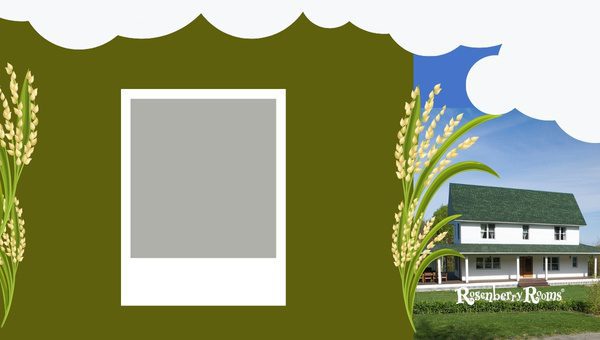 Benjamin Moore's Sea Haze 2137-50 is a beautiful muted green with grey undertones. Its name does justice to its shade, infusing your space with feelings reminiscent of an early morning sea mist converging over coastline farmlands.
Features of Sea Haze 2137-60:
Soothing Hue: Its calming tones give it remarkable versatility - suitable for living areas, bedrooms or bathrooms.
Depth Creator Its sophistication can endow your space with depth while keeping a serene feel intact.
Complements Wood Tones Cooperates well with different wood tones - be it distressed greys or rich chestnuts.
15. Benjamin Moore Avon Green HC-126
Avon Green by Benjamin Moore is like bringing a slice of verdant meadows right into your home! It leaps towards you pleasantly without overpowering the senses – quite idyllic!
Features of Avon Green HC:
Nature Inspired: Capture nature within your walls! Ideal if you are looking to reflect elements that are organic and lively.
Layered Experience: Use this stunning shade on accent walls or layer it on furniture for an immersive experience.
Harmony With Wooden Elements: Pairs with wooden textures lending rustic warmth and complementing modern farmhouse styling.
16. Benjamin Moore Kensington Blue 840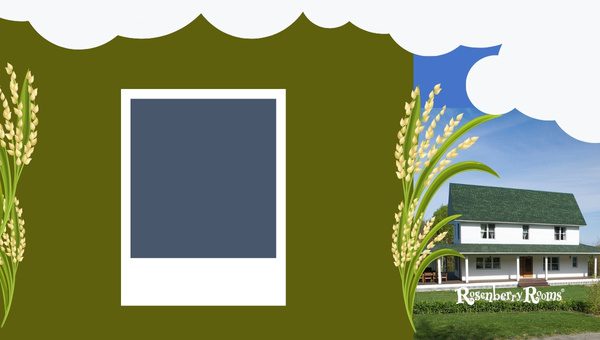 Kensington Blue 840 from Benjamin Moore is a royal treat to the eyes. This medium-dark hued blue carries a certain charisma that's truly regal, embracing the delicate balance of being both vibrant and peaceful at once.
Features of Kensington Blue:
Bold Yet Calming: It's wonderful how this color manages to be bold and calming simultaneously. More vivacious than navy, yet not as jarringly bright as cobalt, it comfortably lies in between.
Room Transformation: Kensington Blue has the potential to transform any room into a strikingly beautiful space.
Perfect Pairing: Pairs brilliantly with popping white trim or neutral greys and tans.
Multifunctional: From feature walls to cabinets or vanities, this captivating color can be wonderfully multifunctional.
17. Benjamin Moore Million Dollar Red 2003-10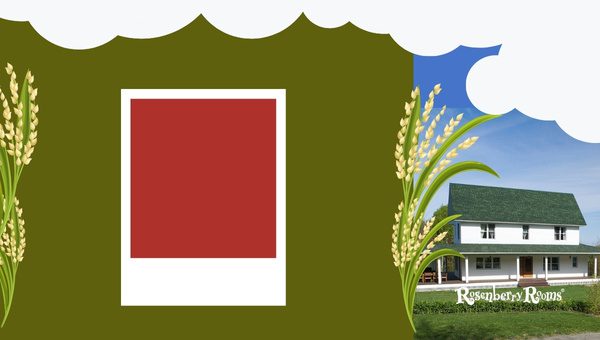 The name says it all; Million Dollar Red by Benjamin Moore is a luxurious, rich red with deep undertones that evoke an aura of opulence and elegance.
Features of Million Dollar Red:
Signature Statement: This shade can become your unique signature statement - it's daring, and bold, but incredibly stylish.
Luxury Touches Gives an undeniably luxurious feel: the perfect paint color for anyone aiming for a refinement that's daring yet sophisticated.
Contrast & Harmony Creates impactful contrasts with brighter hues while harmonizing flawlessly with dark woods and golden accents.
18. Benjamin Moore Black Satin 2131-10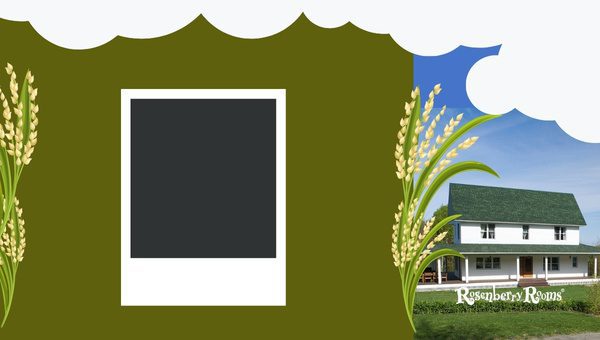 Alluringly deep and undeniably elegant, Black Satin by Benjamin Moore embodies modern mystique.
This supremely sophisticated black infuses expressive depth into any space without being too stark or harsh.
Features of Black Satin:
Sophisticated Elegance: The ultimate go-to for instant elegance: Black Satin adds qualities like timeless sophistication to contemporary farmhouse styles.
High Impact: Ideal for creating high-impact areas in smaller spaces such as bathrooms or mudrooms. Think black cabinetry against white walls – breathtaking!
Versatile Pairing: Boasts great compatibility; you can pair it with nearly any other hue successfully. Equally appealing with crisp whites as it is with warm wood tones or vibrant colors.
Choosing the right paint colors allows you to put your unique stamp on your modern farmhouse decor style.
While selecting from one of these standout paints by Benjamin Moore could ostensibly elevate your home settings' aesthetic level, remember playing around until you find what feels like "home" to you is key.
FAQs About Modern Farmhouse Paint Colors
What is the best paint color for a modern farmhouse style?
There isn't one "best" color — it depends on personal preference but typically, neutrals and muted tones are popular choices.
Are dark paint colors suitable for a modern farmhouse style?
Absolutely! When used effectively, dark hues like Benjamin Moore Black Satin or Sherwin Williams Iron Ore can add depth and character.
What are some good accent colors for a modern farmhouse?
Bold shades like Benjamin Moore Million Dollar Red or Hale Navy are excellent for feature walls, paired with neutral furniture pieces to create dramatic contrast.
Can I mix warm and cool tones in a modern farmhouse design?
Definitely! A thoughtful blend of warm and cool hues can create an inviting balance for your modern farmhouse space.
Does the paint finish matter when choosing colors for a modern farmhouse style?
Yes! The paint finish can influence the intensity of the color. Satin and eggshell finishes reflect light differently, which affects how we perceive color.
Conclusion
Choosing the right palette can create an ambiance that feels both timeless yet modern, warm yet elegant. The farmhouse aesthetic embodies comfort and charm wrapped in a sleek contemporary veneer, making it a style that is easy to customize, comfortable to live with and timeless in its appeal.
Remember, while neutrals and muted hues are undoubtedly crucial components of the modern farmhouse aesthetic, pops of color can elevate your space remarkably.
Whether it's the deep regality of Kensington Blue or the subtle sophistication of Sherwin Williams' Urbane Bronze - never shy away from expressing your personality through accents and feature pieces.
After all, the ultimate goal is to curate a space where you feel at home. Happy decorating!