Updating your bathroom décor can often feel like a daunting task. Choosing the best paint colors for an almond or bone bathroom can be even more of a challenge, especially when the goal is to strike a balance between aesthetic appeal and relaxation.
But here's the good news - various options beautifully complement these soothing hues and help create a calming atmosphere.
Trust me; after all, don't we all want a bathroom that serves its functional purpose and offers us an escape from our hectic day-to-day lives?
If you're looking for ways to enhance your almond or bone-color-themed bathroom, you're in the right place.
This blog post aims to enlighten you about some fantastic color palettes that can work cohesively with your existing scheme. So without further ado, let's dive into the world of colors and discover how they could transform your space into an oasis of tranquility.
Factors to Consider When Choosing Paint Colors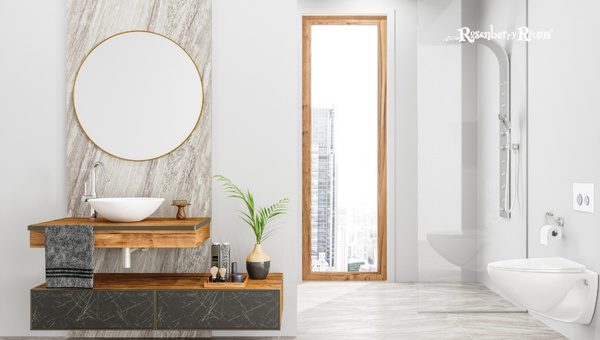 Before you rush out and grab the first paintbrush, it's essential to consider some elements. The right color selection isn't just about finding one you love - it's about finding one that enhances and enlivens your space. So, here we go.
Size of the Bathroom and Its Impact on Color Perception
In general, lighter colors can make a small bathroom seem more extensive and more open. On the other hand, dark hues could shrink space even further. If your bathroom is spacious, you can experiment with deeper shades.
However, don't wipe dark colors off your list entirely if your bathroom is small! Strategic use of 'pops' of dark color against an otherwise light backdrop can also create an eye-catching contrast.
Existing Fixtures, Tiles, and Design Elements
Look around your bathroom – the sink, tub, and tiles are all part of your canvas. If these are already in almond or bone shades, then congrats.
You have an excellent neutral base already set up. Now it's about choosing colors that complement these fixtures instead of clashing against them.
Desired Mood and Atmosphere
Whether serene and calming or bold and inviting – what's the mood you're going for? Light blues or soft greens might lean towards a tranquil spa-like vibe, while vibrant colors like yellows or oranges might evoke a warm sense of energy.
Contrast and Complement: Playing with Color Combinations
Selecting contrasting colors creates visual intrigue in any room but be cautious not to go overboard. Stick to two high-contrast colors maximum for smaller bathrooms to avoid overwhelming sight lines.
It's usually best to pick one dominant color (almond or bone), with several supporting hues making up the rest of the color palette.
By keeping these factors in mind while considering the unique features of an almond or bone-colored bathroom, you can shortlist options that meet your desired aesthetic vibes effectively.
Now let's delve into some handpicked selections that beautifully suit an almond or bone bathroom setting.
Beautiful 6 Paint Colors To Update An Almond Tub, Toilet, Or Sink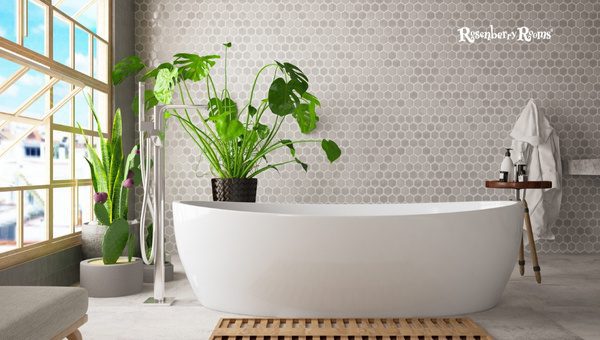 Finding the perfect paint color does more than please the eye; it brings together the style and theme of your bathroom.
Let's begin our adventure with my top three picks for the best paint colors to update an almond or bone bathroom, with a timely emphasis on their features.
Sherwin Williams Mega Greige SW 7031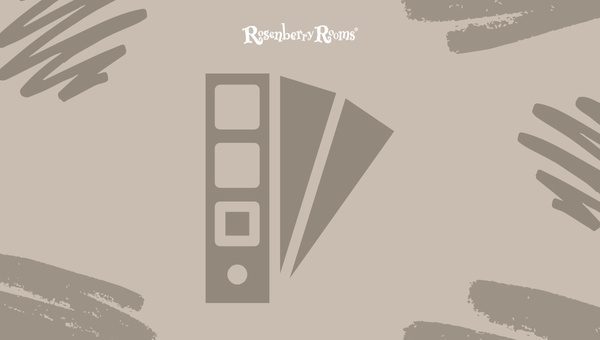 Mixed with walnut undertones balancing grey and beige, Sherwin Williams Mega Greige SW 7031 is a versatile choice for your bathroom.
It blends effortlessly with both almond and bone fixtures. This color embodies relaxation, considered a warm greige (a sophisticated blend of gray and beige).
Key Features:
Versatility: Its unique chameleon-like ability lets it change appearance based on room lighting and surrounding colors.
Warmth: The warmth of this shade helps create a calm, inviting atmosphere.
Neutral Character: As a neutral paint color, it complements most design elements without overpowering them.
Durability: Sherwin Williams's paint is known for its exceptional durability, particularly in bathrooms where moisture-resistance matters.
Benjamin Moore Revere Pewter HC 172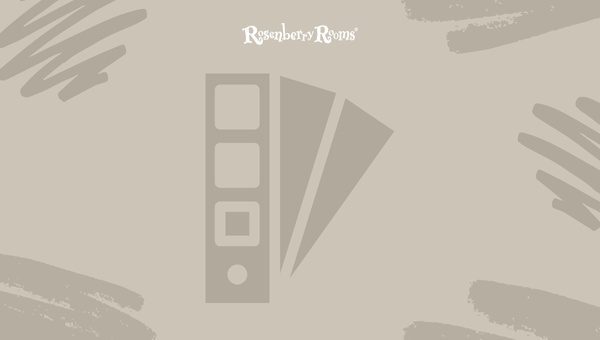 Benjamin Moore's Revere Pewter is an incredibly popular greige that perfectly balances gray and beige. Offering an earthy feel that echoes natural stone elements – think pebbles smoothed by river waters – this color radiates harmony.
Key Features:
Light Reflectance Value (LRV): With an LRV of 55.05, Revere Pewter maximizes ambient light nicely.
Versatile Undertones: Its subtle green undertones lend a dynamic touch without sidetracking from its essentially neutral nature.
Resilience Against Fading: Benjamin Moore's high-quality formula ensures long-lasting protection against fading or yellowing in humid conditions symbolizing bathrooms.
Benjamin Moore White Down OC 131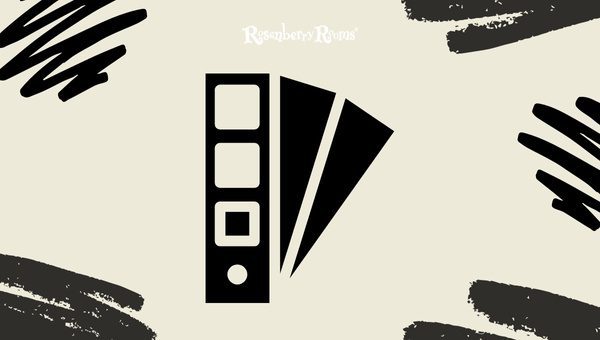 This excellent creamy off-white color by Benjamin Moore provides just the right amount of warmth to meld naturally with an almond or bone bathroom setup.
Neither overly bright nor too dull, White Down OC 131 projects quiet elegance and understated sophistication.
Key Features:
Clean Appearance: This shade creates a clean look that doesn't clash with your bathroom's other colors or design elements.
Optimal LRV: With an LRV of 76.69, White Down efficiently reflects natural or artificial light making small spaces look more prominent.
Relaxing Vibe: Its tranquil vibe inspires calmness and restfulness - perfect for those who want their bathrooms to feel like private retreats.
From warm greiges such as Sherwin Williams Mega Greige SW 7031 to muted neutrals like Benjamin Moore's Revere Pewter HC172 or creamy options like Benjamin Moore's White Down OC131 - there are numerous shades out there that can beautifully blend with your almond or bone-themed bathroom fixtures.
Sherwin Williams Tony Taupe SW 7038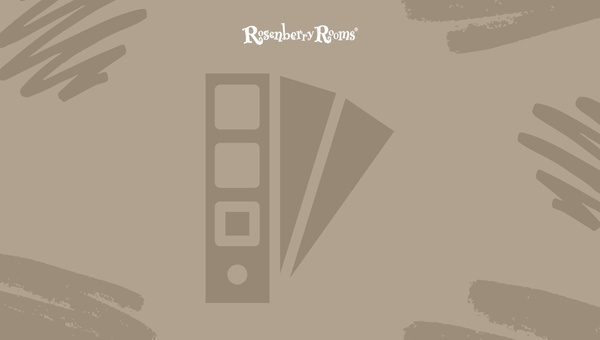 Tony Taupe, a part of Sherwin William's family of captivating greige shades, exudes an understated elegance that pairs perfectly with an almond or bone bathroom.
Key Features:
Versatility: Tony Taupe can adapt to various settings owing to its neutral undertones.
Warmer Greige: Unlike cooler greige options, it leans slightly more on the warm side, creating a cozy atmosphere.
Complementary Nature: This color is compatible with beiges and creams and brilliantly accentuates almond and bone fixtures.
Light Reflectance Value (LRV): It has a medium LRV of 37 that balances light intake comfortably - not too bright but not shadowy either.
Benjamin Moore Smoked Oyster 2109-40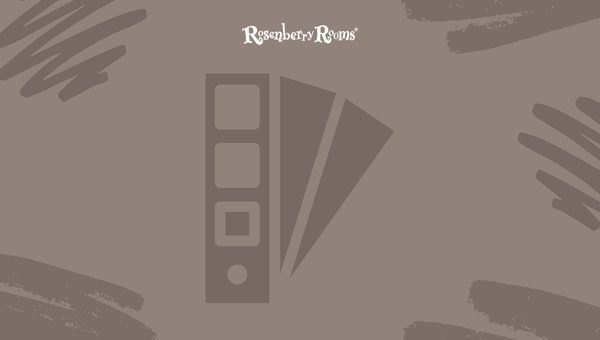 Presenting Smoked Oyster by Benjamin Moore: A sultry shade that is bold without overwhelming – ideal for those seeking an unconventional appeal while retaining an elegant vibe.
Key Features:
Deep-Smoky Hue: With its sophisticated smoky undertone, this palette enhances spaces with a unique charm.
Rich Mood Setting: The deep richness sets an ambient mood - perfect for creating a statement wall or background against your bathroom fixtures.
Versatility: Surprisingly versatile, Smoked Oyster strikes visual harmony with most neutral colors, nullifying worries about clashing hues.
Benjamin Moore Kingsport Gray HC 86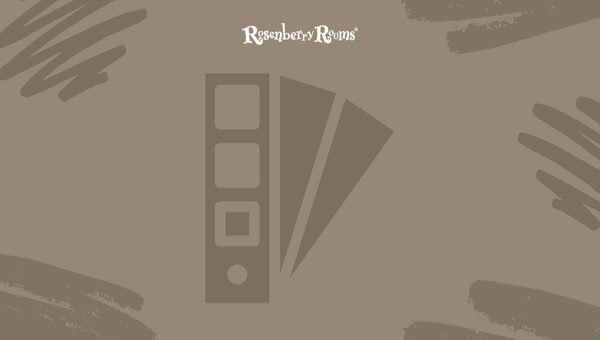 For those drawn towards the classic gray spectrum's deeper end, consider Kingsport Gray HC 86 from Benjamin Moore. Packed with warmth despite its dark appearance, this color can add remarkable depth to your space.
Key Features:
Dark Grey-Brown Mix: Kingsport Gray impressively captures warm brown and cool grey's best aspects – delivering a robust backdrop brimming with character yet maintaining balance.
Dynamic Appeal: It injects life into any room it graces - giving even plain minimalist bathrooms a dynamic appeal.
Ideal LRV Ratio: An LRV of about 25.05 efficiently absorbs extra light, making it suitable for well-lit or larger bathrooms needing visual warmth and depth without looking dreary.
Choosing aptly from these potential best paint colors gives you a fantastic canvas working smoothly with your almond or bone chromatic scheme and ensures your little piece of heaven called 'bathroom' personifies you in essence! A perfectly painted bathroom truly is art brought to life through color.
Strictly Avoid These Paint Colors
It's crucial to note that while many colors can beautifully compliment almond or bone bathrooms, others can have the reverse effect.
They may appear dirtier against these hues and detract from their appealing features. That's why I have shortlisted some colors you might want to avoid.
Green: While green might be a calming color against almonds or bone, it tends to take on a sterile and uninviting tone that isn't appealing for a relaxing space like the bathroom.
Blue: Blue is an otherwise popular choice for bathrooms. However, next to almond or bone, it often creates an unflattering clash making the space seem colder.
Peach, Rose, Pink: These shades are muddy when paired with neutral colors like almond or bone. Their warm undertones can get lost and lead to an aged look.
White: When combined with almond or bone fixtures, white paint creates a harsh contrast highlighting the yellow undertones of these neutral shades instead of complimenting them.
Note: It's always advisable to test patches before committing fully to ensure that your chosen hue accurately matches your vision.
Similar Paint Colors
When deciding on the perfect paint color, it can help to have comparable hues that showcase diversity and a vast realm of possibilities.
If you found my previous color recommendations interesting, here are more almond or bone bathroom options.
Sherwin Williams Amazing Gray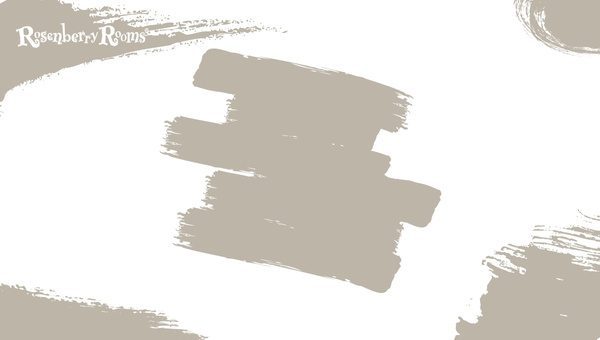 Sherwin Williams' Amazing Gray is an essential middle-of-the-road hue known for its moderate tone that bridges the gap between dark and light grays.
Features:
Color Palette: A true gray leaning cool with green undertones, neither too dark nor too light.
Best Suited: Ideal for spacious bathrooms – introducing luxury while amplifying space.
Pair this with dark cabinets and white marble countertops for an eye-catching contrast.
Sherwin Williams Jogging Path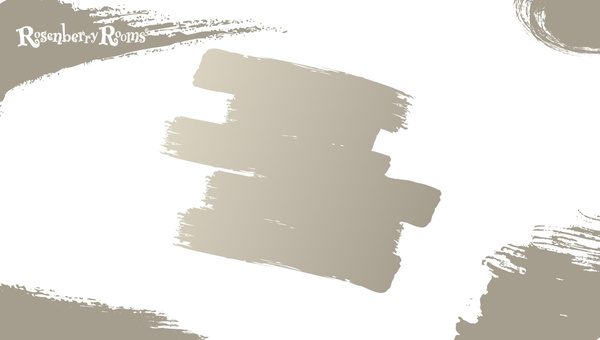 Sherwin Williams' Jogging Path is a verdant, earthy neutral – influenced by trails winding through the forest.
Features:
Color Palette: This shade captures tones of nature with its muted green-gray undertone, truly encapsulating the essence of tranquillity.
Best Suited: Works well with both small and large bathrooms alike.
Pairing suggestions: Light beige, pure white, or honey oak décor work well with this shade.
Benjamin Moore Fieldstone
Fieldstone by Benjamin Moore is named after rustic stone walls – reflecting warmth while retaining elegance.
Features:
Color Palette: Deep gray-beige undertones warm up space without overwhelming other accent tones.
Best Suited: It adds a rustic charm to any room it's used in.
Pairing suggestions: It complements stone fixtures brilliantly, lending a natural flow to your bathroom's overall design.
Sherwin Williams Creamy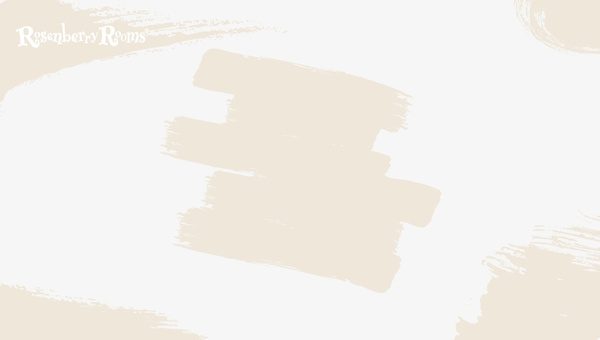 As its name suggests, Sherwin Williams Creamy offers a neutral cream base with understated yellow undertones.
Features:
Color Palette: This slightly off-white cream brightens any room without being stark or clinical.
Best Suited: Excellent choice for smaller bathrooms as it makes them look airy and spacious.
Pairing Suggestions: Pair it with similar toned tiles or countertops for that uniform, coherent look.
I hope you find these selections beneficial when discussing enhancing your bone or almond-themed bathroom decor.
Sherwin Williams White Duck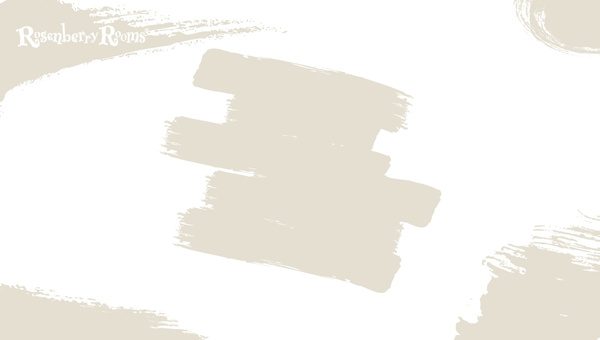 Sherwin Williams White Duck is undoubtedly a vital tool in the arsenal of any person looking to infuse a unique charm into their bathroom décor.
An off-white shade with a creamy, warm undertone, this color caters perfectly to pair with almond and bone elements.
Features:
Color Palette: Brimming with warm, earthy undertones rather than stark colder ones.
Best Suited: An excellent fit for small or dimly lit bathrooms as it reflects light well without being overwhelming.
Pairing Suggestions: Complements naturally stained wood and other earth tones beautifully.
Benjamin Moore Stone Harbor
Benjamin Moore's Stone Harbor - this mid-toned grey shade provides a soothing backdrop in any bathroom.
Features:
Color Palette: It has a medium tone between rich taupe and soft gray.
Best Suited: Ideal in large bathrooms, as the slightly rich hue comes alive in abundant natural light.
Pairing Suggestions: Deeper-toned metals like copper or aged bronze work wonders with this color.
Benjamin Moore Silver Fox
Silver Fox by Benjamin Moore is an effortlessly stylish choice that imparts an aura of luxury to your space.
Features:
Color Palette: Mid-tone gray showcasing cooler blueish undertones.
Best Suited: Perfect for bathrooms with good natural light as it brings out the cooler hues more intensely.
Pairing Suggestions: Lighter shades of white or silver bathroom fittings complement this shade perfectly.
Detailed information on Benjamin Moore Silver Fox is available on their webpage.
Sherwin Williams Portico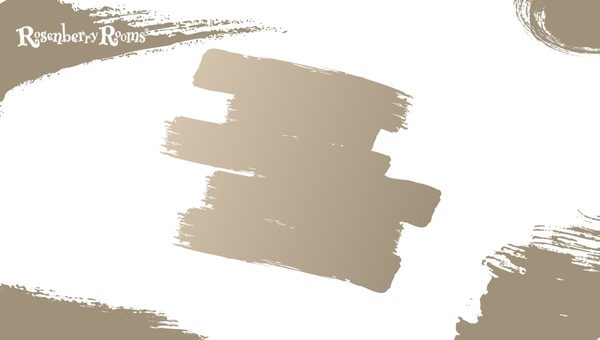 A favorite among those seeking tranquility from their space – Sherwin Williams Portico offers muted tones of beige and green to create something truly unique.
Features:
Color Palette: Green-gray neutral hue that replaces conventional beiges or grays.
Best Suited: Larger bathrooms where there's ample scope for natural sunlight absorption.
Pairing suggestions: Darker shades of teak wood elements or white porcelain fixtures would make a stunning combination promoting visual interest and depth.
Sherwin Williams's Portico is easily accessible for deeper exploration through its website.
FAQs About Paint Colors For An Almond Or Bone Bathroom
What factors should be taken into consideration when choosing a bathroom paint color?
Consider the size of the bathroom, existing fixtures, desired mood, and how colors complement each other.
Why are warm colors often recommended for bathrooms with almond or bone fixtures?
Warm colors work well with almonds or bone because they harmonize with these shades, creating a soothing environment without overwhelming the space.
How does room lighting affect my chosen paint color?
The perception of color can change depending on the lighting. Natural light brings out the most accurate color, while artificial lighting can slightly alter the colors.
What is the best way to maintain color uniformity in my bone or almond-themed bathroom?
Consider painting larger surfaces like walls in lighter shades, and use deeper hues sparingly for accents to create visual interest without disrupting harmony.
Can contrasting colors create an appealing aesthetic in an almond or bone-colored bathroom?
Absolutely! An intelligently used high-contrast hue can elevate your bathroom's outlook by providing a visually intriguing pop against your primary scheme.
Conclusion
Transforming your almond or bone-colored bathroom into a serene sanctuary is enjoyable when you understand the diverse color palette options.
Whether it's Sherwin Williams Mega Greige, Benjamin Moore's Revere Pewter, or some other combination - the right paint colors can add depth and elicit various moods in your bathroom.
Always remember that color selection isn't merely about aesthetics. It's about creating an ambiance that relaxes you and makes you feel at home.
Don't hesitate to embrace a bit of contrast and complexity in your color palette - it often makes for some of the most striking combinations.
With this guide as a starting point, I encourage you to embark on your exciting journey of exploring colors for your haven: your bathroom! Happy coloring!