So, you've decided to bring a fresh feel to your interiors, and nothing spells freshness and tasteful sophistication quite like a good white or soft off-white paint on your walls.
But selecting the right shade can be challenging, with numerous options available and all looking eerily similar in swatches. That's where I'll pave the way for you!
This blog post will examine some of the best Behr white paint colors that could transform your space from drab to fab.
I understand that choosing between subtle nuances of white can feel like trying to discern shades of the sky on a cloudy day! But don't worry, we're going to untangle this problem.
From the warm tones perfect for inviting and cozy spaces to cooler hues lending themselves beautifully to modern minimalistic designs, Behr has got you covered.
Allow me to introduce you to these exquisite whites and soft off-whites that could create an ambiance just right for your home.
Why Behr Paint Colors Are Popular?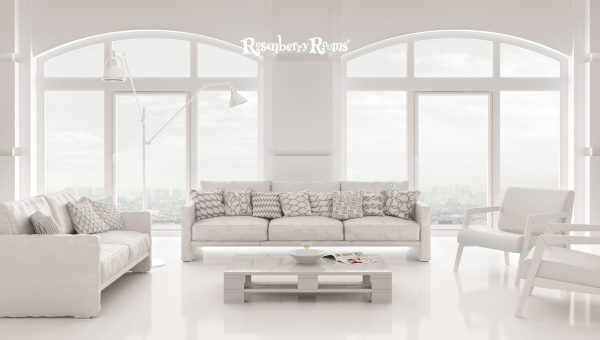 There's no denying the allure of Behr paint colors, widely recognized for their consistent high quality and diverse color palette.
Behr has something exciting to offer everyone, whether you're trying to create a dreamy bedroom retreat, a high-energy workspace, or an inviting living room.
Why do people gravitate toward this brand? It's a combination of factors.
Durability - Once on the wall, the color stays fresh and crisp for extended periods.
Variety - With an impressive range of shades and types – from primers to interior paints – Behr provides the flexibility to choose.
Ease of use - The paint spreads smoothly and evenly over surfaces.
These USPs have helped Behr carve out its niche in the marketplace, providing unparalleled value to homeowners and professionals alike.
So, if you are looking for high-performing paint with stunning hues that bring your interiors to life, Behr is worth investigating.
Factors to Consider When Selecting Paint Colors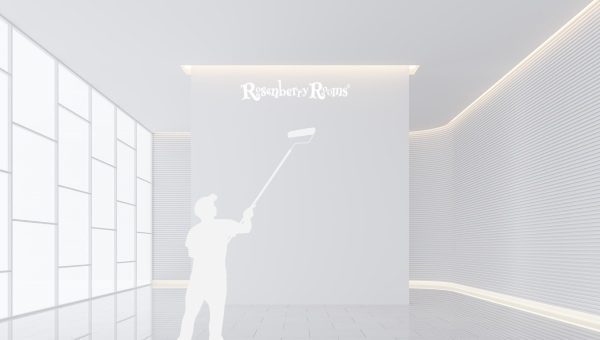 Naivety might lead you to think that choosing a paint color is a straightforward task. But here's the crucial fact: it's not just about the hue you like. Several other factors come into play.
Room Size and Use
Paint color can dramatically influence the feel of your room. Lighter shades make small rooms feel larger, while darker colors bring warmth and coziness to larger spaces.
Natural Light
The amount of natural light entering a room extensively impacts how paint colors appear. For instance, north-facing rooms tend to have more excellent light, so warmer hues often work well.
Existing Décor and Furniture
Consider the color of your furniture and decor when choosing paint colors, as they should complement each other for a harmonious look.
Undertones
Understanding undertones is critical to creating an attractive color scheme in your space.
In the table below, I've summarized these factors with their respective impacts:
| Factor | Impact |
| --- | --- |
| Room Size & Use | Affects perception |
| Natural Light | Changes color's appearance |
| Decor & Furniture | Could provide contrast or harmony |
| Undertones | Determines depth & richness |
Heeding these considerations will aid in choosing a paint color that adds beauty and enhances functionality in your desired setting.
The 15 Best Behr White Paint Colors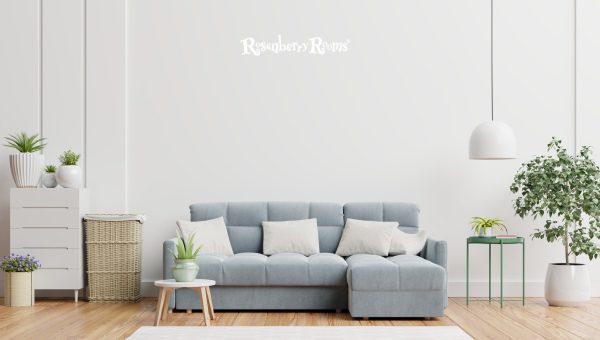 Embarking on your journey through these delightful shades, the appreciation of how convoluted white can become is profound. So let's dive into divine white, where each nuance paves the way for an exquisite tale.
1. Blank Canvas DC-003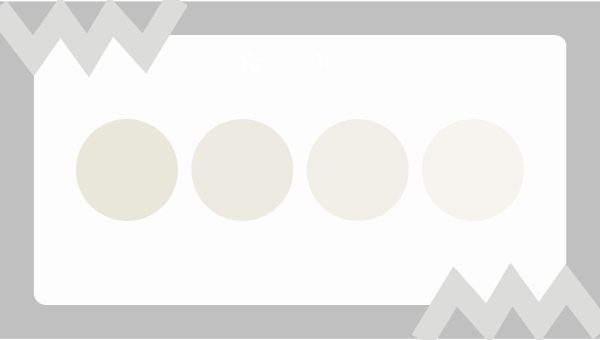 Behr's Blank Canvas (DC-003) can be considered the epitome of elegance and simplicity. It has a beautifully neutral white tone that provides the perfect backdrop for a variety of décor styles.
Versatility: The beauty of Blank Canvas lies in its ability to integrate into any design aesthetic seamlessly. Whether you're adorning a modern, contemporary, rustic, or coastal style room, its neutral hue complements virtually any color palette.
Clarity: This shade leans towards pure white rather than off-white. Its transparency makes it an excellent choice for achieving a clean, minimalistic look.
Brightness: It's one of those paint colors that can instantly uplift your room by lending brightness, especially with ample natural lighting.
2. Behr Polar Bear 75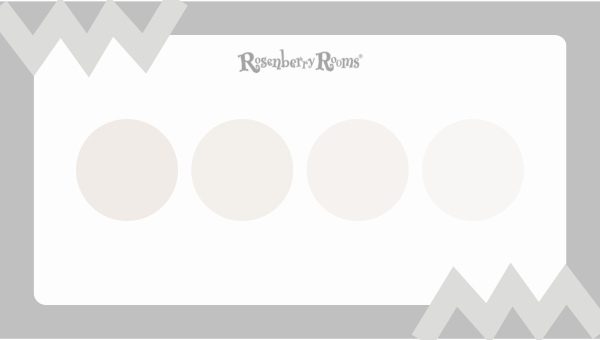 Next up is the Polar Bear (75), one of Behr's most beloved whites. It's softer and creamier than Blank Canvas, making it an excellent choice for those looking for warmth on their walls.
Warm Undertone: Despite being a white shade, Polar Bear carries warm undertones that create an inviting ambiance in your living spaces.
Creamy Aesthetic: Its creamy aspect perfectly suits this shade to spaces where comfort is key, like bedrooms and living rooms.
Versatility: Like Blank Canvas, the neutrality of Polar Bear equips it with immense adaptability across different styles and color schemes.
3. Behr Whisper White HDC-MD-08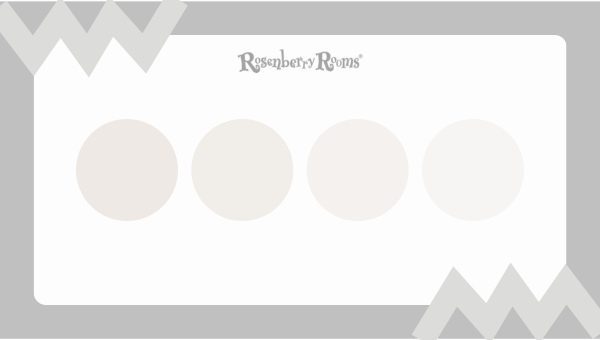 When it comes to soft whites, Whisper White (HDC-MD-08) has been pleasing homeowners for years with its tranquil vibe. This hue imitates the delicate hush-hush you might associate with whispering hence its name.
Relaxing Undertone: Owing to its soothing undertone, rooms painted with Whisper White give off an aura of relaxation, making this color ideal for bathrooms or bedrooms.
Compatibility: It pairs exceptionally well with earth tones or darker hues, which helps Strike balance instead of overwhelming brightness.
Grey Undertones: Soft grey undertones surface upon application in certain lighting conditions introducing subtle depth and character to your space.
4. Behr Ultra Pure White 1850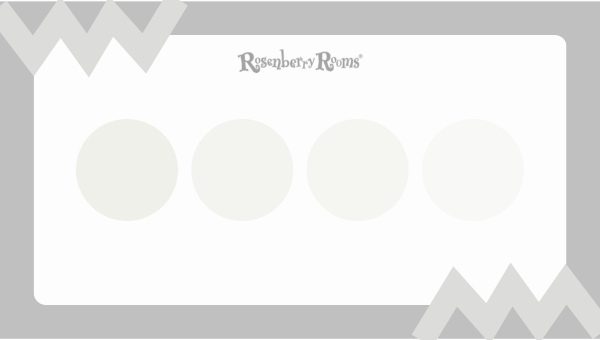 Behr Ultra Pure White (1850) is an idyllic choice for those searching for absolute purity with no undertones to blur their vision.
This shade doesn't lean towards cream or grey and brings a sparkling white clarity to the most straightforward and sophisticated spaces.
Pure Hues: Its absence of undertones makes the color look crisp, almost like freshly fallen snow.
Reflectivity: It reflects light beautifully, enhancing brightness in dim or inadequately lit rooms.
Attention Grabbing: Its luminous appearance captures attention and helps accent walls or intricate trim work stand out elegantly.
Versatility: This paint color's purity lends well to various aesthetics ranging from modern minimalistic designs to classic charm.
5. Behr Palais White GR-W15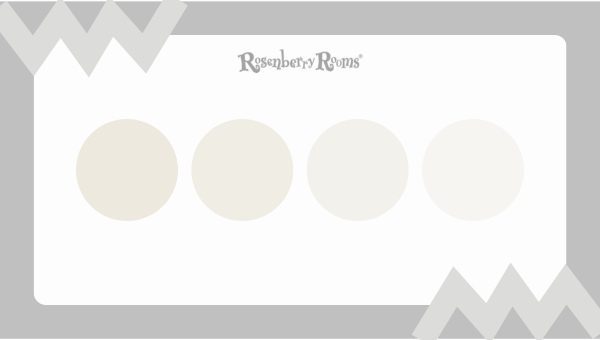 Chronicles of soft sophistication are crafted when your walls are adorned with Behr Palais White (GR-W15).
This off-white shade, carrying notable warm undertones, bathes your room in a subtle and calming aura.
Warm Undertone: This shade's soft warmth makes it an excellent choice for living spaces, bedrooms, and areas where comfort reigns supreme.
Subtle Elegance: The muted elegance of Palais White provides a classy backdrop that enhances art pieces, photographs, or decorative elements without seeming overwhelming.
Harmonious Palette: Marrying well with neutrals or pastel hues creates a harmonious palette for your walls that speaks of quiet sophistication.
6. Behr White 52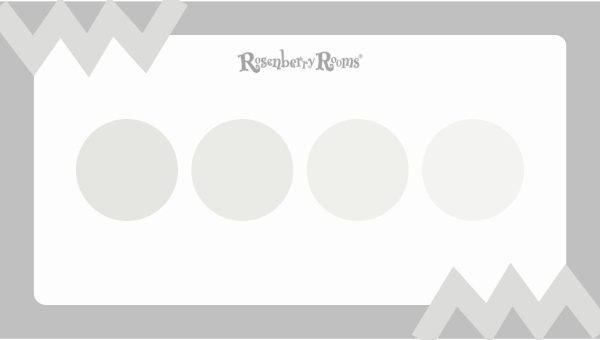 Behr White 52 is a favorite amongst many in the sea of whites for its undeniably delightful elucidation. Its slightly creamy undertone provides a relaxed yet sculpted ambiance.
Creamy Undertone: Add the warmth that breathes life into your space, making it look welcoming and friendly.
Balanced Brightness: Unlike pure whites, which can be too bright at times, this shade offers proportional brightness promoting the right amount of cheerfulness without being harsh on the eyes.
Versatile: Whether appliquéd on cabinets or walls across small apartments or spacious houses, with contemporary sleek designs or vintage charm, this color's versatility is commendable.
7. Behr Spun Cotton YL-W09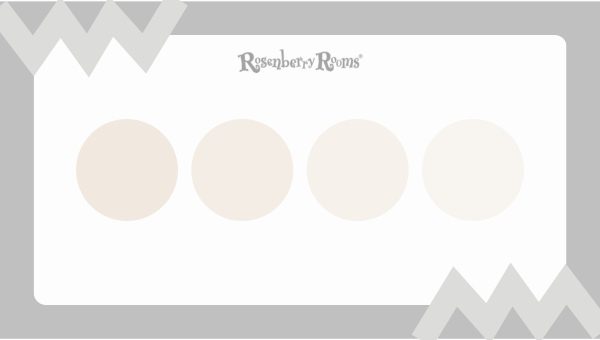 Yet another hue depicting off-white quietude ideally is Behr's Spun Cotton (YL-W09). It's an elegant greige inspired by warm cozy woolly traits guaranteed to add depth to any room without domain overpowering other elements.
Versatility: Embracing both warm as well as cool tones enables it to blend seamlessly within an assortment of design styles
Neutral Backdrop: It provides a flexible backdrop enabling furnishings and décor pieces to stand out while not stealing their limelight
Depth Providing: Unlike pure whites or creams that might look flat at times, spun cotton steps up by proposing depth, rendering an aesthetically richer ambiance.
Just remember this beautiful shade from Behr will curate elegance, giving each room its unique identity while pronouncing tranquility.
8. Behr Swiss Coffee 12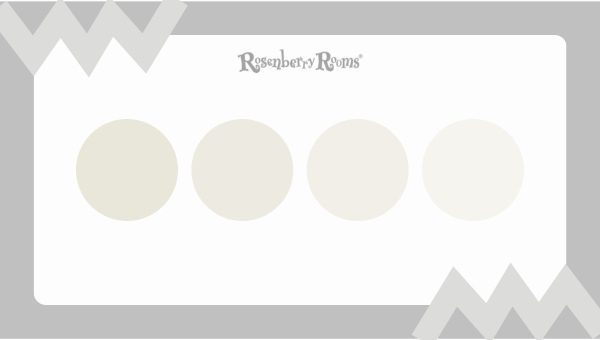 An all-time classic, Behr Swiss Coffee (12) is a popular choice among homeowners who treasure the inviting warmth and comfortable ambiance that this shade evokes.
Its creamy white hue, with just an undercurrent of beige undertones, infuses sophistication into subtle and mesmerizing rooms.
Perfect Creamy White: This color balances between being too stark and too colorful. It's a creamy off-white with a welcoming vibe—the ideal shade for those who find pure whites too stark.
Subtle Warmth: Swiss Coffee radiates warmth without appearing overly yellow or tan.
Remarkable Adaptability: Its soft tone adapts to any interior style—from rustic to contemporary—and pairs perfectly with light and dark colors.
Room Amplification: Particularly suited to smaller rooms where it can create an illusion of spaciousness.
9. Behr Sleek White OR-W15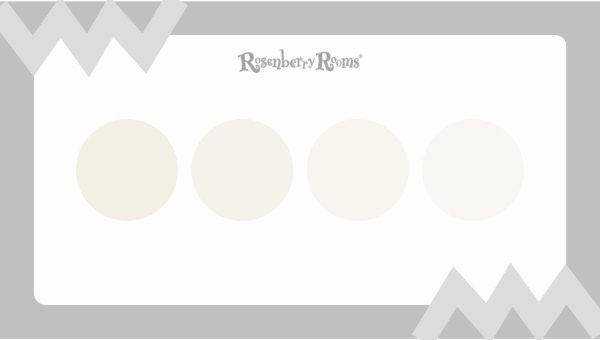 Sleek White OR-W15 embodies Behr's mastery in presenting a refined palette of whites. Exhibiting subtle riches of eggshell undertones, Sleek White offers an understated elegance ready to revive your space with its calm energy.
Neutral Undertone: Sleek white takes on an almost neutral undertone that harmonizes beautifully across various themes.
Versatility: It pulls together other colors effortlessly, making it a versatile choice for any home or room.
Contemporary Vibe: Its understated hue reflects modern aesthetic preferences without renouncing traditional charm.
10. Behr Nano White HDC-MD-06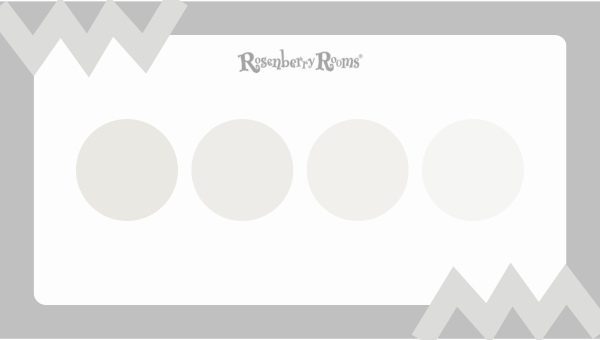 Entailing perceptive depths, Behr Nano White HDC-MD-06 masterfully captures the spirit of a modish world in its subtle gray undertones. This paint color is the embodiment of chic minimalism.
Contemporary Coolness: Lending slight coolness without seeming too sterile, this shade appears made-to-order for modern interiors.
Subtle Gray Undertones: This attribute adds depth and dimension, thus preventing wall surfaces from looking flat in certain lights.
Sophisticated Minimalism: Achieving minimalist sophistication becomes effortless when opting for Nano white.
11. Behr Painter's White PPU18-08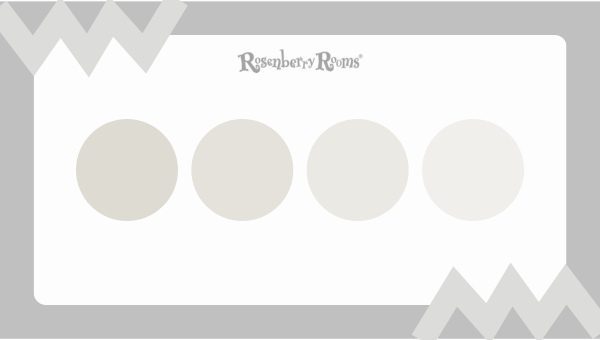 Behr Painter's White PPU18 -08 is true to its name, this shade provides an immaculate canvas, much like the sanctity of an untouched painter's canvas—laying out endless possibilities before you.
Warm Undertone: A delicate balance of warmth emerges from this hue, adding personality to your space without overpowering other elements.
Adaptable: Its gracefully refined tone flexibly accommodates itself among light and dark decor pieces, enhancing their appeal.
Natural Brightness: Spaces painted in Painter's White exude natural brightness,, which can lift the overall mood aesthetically, adding serenity.
12. Behr Silky White PPU7-12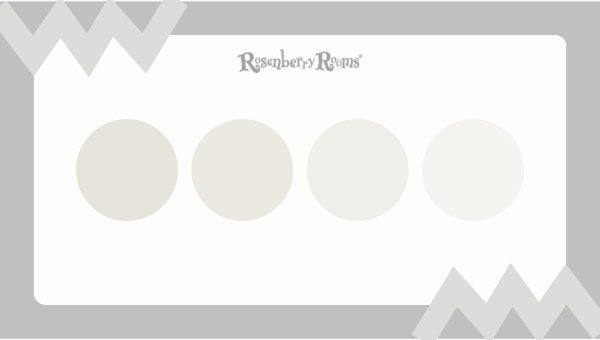 Imagine the feeling of touching soft and silky fabric; this is what Behr Silky White PPU7-12 brings to your walls. It encapsulates a smooth and refined aesthetic that lights up your room and accentuates its overall look.
Best Things & Features:
Neutral Undertone: The beauty of Silky White lies in its neutral undertones. It provides a balanced canvas making it flexible for various styles, from classic to contemporary.
Soft Glow: This shade casts a subtle, soft glow, perfect for creating a soothing and comfortable atmosphere in living rooms and bedrooms alike.
Great Base: Its neutral character makes it a great base color, allowing you to experiment with vibrant furniture or bold décor pieces without overwhelming the space.
13. Behr Smoky White BWC-13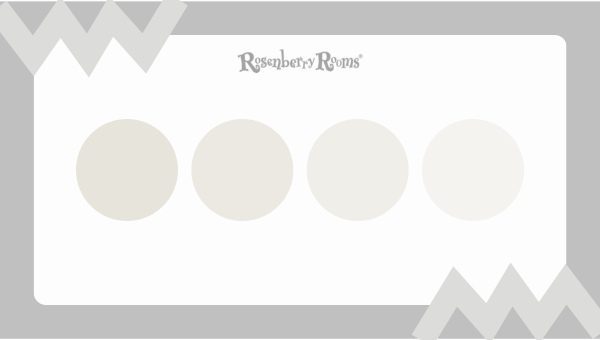 Stepping into the realm of off-whites, Behr Smoky White BWC-13 gently meshes elegance with an earthy tinge. Its warm tone creates an inviting ambiance that injects comfort into any room.
Cool Features:
Warm Undertone: Enriched by warm undertones, Smoky White invokes coziness and familiarity making this hue particularly desirable for relaxation areas like bedrooms or reading corners.
Versatility: This shade walks the fine line between white and cream impeccably, aiding in highlighting natural wood tones or metallic finishes in your room's décor.
Harmony: When paired with pastel or muted shades, it welds harmoniously, illustrating depth and sophistication.
14. Behr Arcade White GR-W08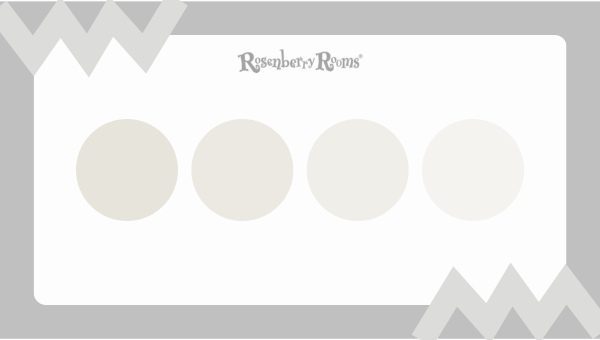 Inject your spaces with grace utilizing Behr Arcade White GR-W08, spinning off nature's most humble tint - white. It transmits freshness while unveiling simplicity at its finest.
Key Highlights:
Fresh Feeling: Great for common areas like hallways, kitchens or guest rooms; its bright hue never fails to refresh your senses.
Subtle Green Undertone: An interesting element of this color is its tinge of green undertone which adds intriguing dimensions especially under different lighting conditions.
Perfect All rounder: Whether implementing bold or minimal interior décor patterns, Arcade white can effectively take on supporting role in either scenario brilliantly. Behr Bit Of Sugar PR-W14
15. Behr Bit of Sugar PR-W14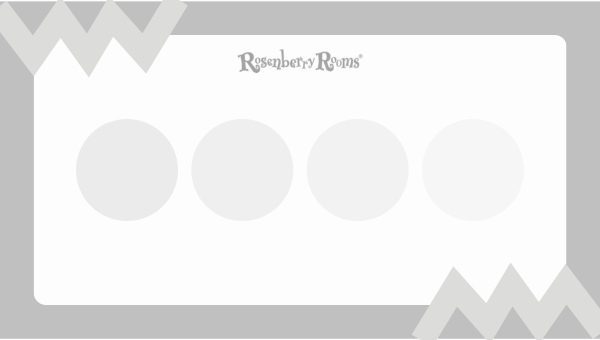 Offering the ultimate blend of chic and charm is Behr's Bit Of Sugar PR-W14. A dab of this on your walls instantly spells luxurious sophistication while dynamically elevating aesthetics.
What Makes It Stand Out?
Sophisticated Palette: This gorgeous hue comes endowed with cool undertones beaming sophistication onto walls catching attention for all the right reasons.
Flexibility: Its adaptable persona allows it to drape itself onto large wall spaces and as those wee bit areas without losing charm.
Enhances textures: Strategically placing this shade near textured surfaces such as rustic wooden furniture amplifies their rugged appeal thanks to the stark contrast created.
Each one is distinct and provides ample scope to personalize according to taste breathing life into creative nuances you might bring forth. So start experimenting today with these exquisite hues by Behr.
FAQs About Behr White Paint Colors
Which Behr white paint color is the most versatile?
While each shade has its charm, Blank Canvas DC-003 and Polar Bear 75 are highly versatile and can complement a wide range of décor styles.
What Behr white paint color is suitable for a small room?
To make small rooms appear larger, lighter shades like Ultra Pure White 1850 or Bit of Sugar PR-W14 can be excellent choices.
What's the best Behr soft off-white paint to create a warm, inviting space?
With warm undertones, Smoky White BWC-13 effectively heats up the ambiance creating an intimate vibe.
Is there a Behr white paint color that shows less dirt or smudging?
Whites with gray undertones like Whisper White HDC-MD-08 do better at concealing dirt and smudges than purer whites.
Which Behr soft off-white paint works well in low light conditions?
Opt for colors like Arcade White GR-W08, which comes with subtle green undertones and will stop your room from appearing too dull in lower light conditions.
Conclusion
Selecting the best white paint color is not a hit-and-miss scenario but rather an enlightening journey toward achieving the home of your dreams.
Each painting's nuance unveils an episode, revealing how unique and diverse the world of white can be. There's a Behr white for every mood, every room, and every decorative scheme – just waiting to transform your interior into an awe-inspiring living space.
Behr offers an exhaustive range of high-quality, durable paints that can provide your walls with a fresh, pristine makeover.
From subtle off-whites that lend warmth and richness to neutrals that open up endless possibilities for décor accents, homeowners and design enthusiasts have no shortage of options.
The key lies in understanding the ambiance you aspire to create and choosing a color that resonates with it seamlessly. A little planning goes a long way in ensuring happy hues at home!