In my continued exploration of furniture designed for functionality and style, the gem I've uncovered today is the Article Nordby Sofa Bed. It's a product that has piqued my curiosity recently and I thought it was high time to share my findings with you all.
This Article Nordby Sofa Bed Review will give you an honest and in-depth look at this couch-turned-sleeper bed. From its design and comfort level to its ease of transformation, we'll examine all facets, so buckle up!
The search for the perfect sofa bed can take you down a winding road full of flimsy futons and uncomfortably firm sleepers. But that's where the Nordby Sofa Bed from Article comes in - a beacon of hope in this wild furniture landscape.
Let's dive right into its unique features, pluses, and even anything that might fall in the 'minus' column during our thorough evaluation.
Intriguing Design of the Article Nordby Sofa Bed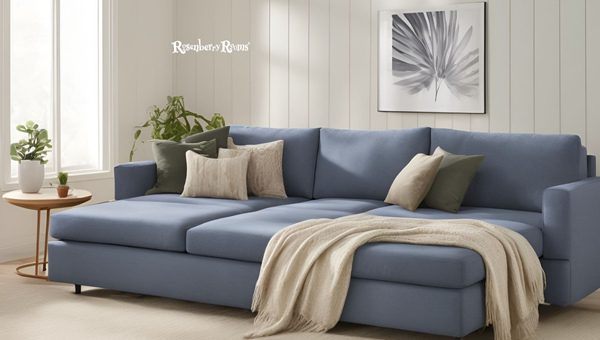 Upon unwrapping the beautiful Nordby sofa bed from its carefully wrapped package, I was struck by its elegant design. The section below will delve into my initial stages with this furniture gem.
Unboxing the Nordby Sofa Bed
I must admit that the anticipation I felt when my doorbell rang, signaling the arrival of the Nordby sofa bed, was fever pitch. Once I took it into my living area and began unwrapping it, I could tell right away that this wasn't a standard piece of furniture.
As soon as it made its grand appearance, a few key design features caught my eye. Firstly, its beautifully tufted, durable fabric offers a sophisticated look that exudes elegance.
Secondly, the use of solid wood for crafting its legs adds a touch of minimalistic charm and ensures improved durability.
The unboxing process itself was relatively painless and straightforward. All critical components, such as screws and tools needed for assembly were included in the package. Plus, following along with the included instruction manual URL made things even easier.
First Impressions and Aesthetic Appeal
Instantly, in my first interaction with the Nordby sofa bed, it became clear as to why so many people swear by this furniture piece by Article.
From aesthetics perspective, this piece is just gorgeous. Its quirky yet classy look makes it a perfect fit for any living room layout, serving as a focal attraction point all on its own. Its neat line detailing gives out an air of crispness which blends well with most decor themes- all while adding an exclusive funky touch to your space.
The upholstery fabric color is deep and rich without being too overpowering or flashy - making it easy to blend with almost every interior theme and giving you that much-desired flexibility over your living room color palette.
Another impressive feature at first glance was how well-structured this sofa bed looked considering its convertible function - managing to uphold its elegant appearance without looking overly bulky or cumbersome.
The overall assessment during unboxing and initial presenting positively set a tone for me - heightening my anticipation about testing out each facet of this must-have Article Nordby Sofa Bed throughout the coming weeks.
Assessing the Comfortability Factor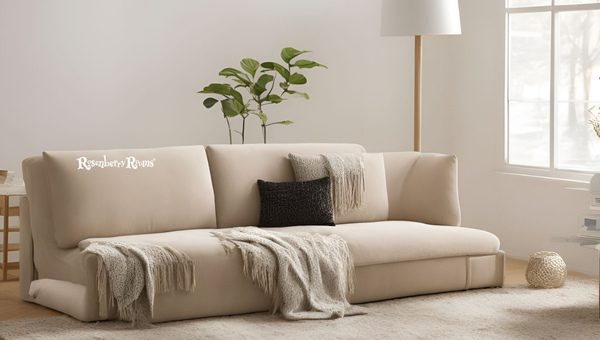 When it comes to picking out a sofa bed, comfort is often the make-or-break factor. The sofa aspect needs to provide a snug place to curl up with a good book or binge-watch your favorite TV shows, and as for the bed, it should guarantee a good night's sleep with no stiff spots or lumps to ruin your slumber.
Now let's delve on each interesting bit of this aspect in our Nordby Sofa Bed review!
Everyday Sofa Experience
The openness of comfort as just a sofa was my first aim. From purely lounging around lazily on lazy afternoons, hosting spontaneous game nights with friends, and even typing away with my laptop propped on my knees - I wanted to put it through all typical routines.
Thankfully enough, it would seem that Article has undoubtedly prioritized comfort along with aesthetics while designing the Nordby. Its medium-firm cushions provide adequate support when you're sitting down for extended periods without restricting you into an uncomfortably rigid position.
Ample seating depth ensures that tall individuals don't feel crammed while letting anyone comfortably lounge back as if nestling into their cozy little cocoon. The backrest and armrests are at an ideal height – keeping your posture on point even during long browsing sessions.
What impressed me further was that the cushions still retained their form even after weeks of use. There were no saggy spots or have they hardened over time - which means you can look forward to its sustained plushy lushness every time!
Overall speaking from my casual sofa usage experience- this stylish piece has been made with keeping not only aesthetic pleasure but ultimate comfort in mind.
Sleeping Comfort Analysis
Transitioning from the comfy couch experiences, I was eager next to check out how Article has stepped up its game in terms of user-friendly transitions and comfortable sleeping partners.
Operating its conversion mechanism turned out quite straightforward and almost felt effortless! Forget those terrifying images of wrestling match-type struggles- all you have to do is pull at a well-placed lever, onto which the seat folds out smoothly like butter - unveiling our much-needed sleeping space.
But how does this work during those nap times though? Nicely enough, I must say! With a 6" thick mattress, adequate head support, as well as legroom, makes it perfect for adults too.
It is relatively comfortable even without adding any extra mattress topper – yes you heard right!
One factor where Nordby Sofa Bed gets brownie points for prioritizing something that often gets overlooked in most other sleeper sofas - is anti-sagging mechanism implementation.
Resulting in firmer support than most sleeper sofas I've had experience with - gives out few more reasons why the Nordby might be just what you are seeking!
Also remember:
There could be some initial stiffness: Thoughtfully designed for maintaining overall shape and posture support by fighting sinking feeling or forming uncomfortable indents
A good practice is the addition of two pillows beneath your waist while sleeping - proposing an optimal spinal alignment that wouldn't leave you wincing at another daybreak!
The essence stands clear: Article has ensured that sleeping experiences get every bit as a comforting priority as casual everyday usage transforms into surreal experiences throughout this Nordby journey.
The Versatility of the Nordby Sofa Bed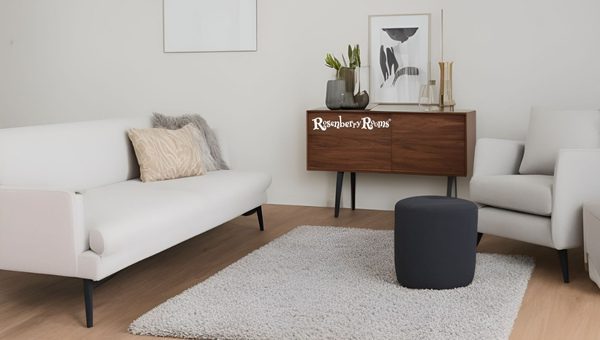 One of the more impressive attributes that I noticed about this Article's furniture is its versatile functionality.
The seamless blend between utility and comfort is the stunner, making this a journey worth exploring. Let's take a closer look at one of its prime features – its effortless transition from a couch to a bed:
Transition from Couch to Bed
Converting the Nordby sofa into a bed is indeed as smooth as they come. The user-friendly mechanism hinges on purely practical considerations, handling it with almost an incredible sense of ease! You could genuinely marvel at how simple the process unfolds.
Here's a simple breakdown:
Step 1: Remove the Cushions
Start by removing the cushions on your sofa (Don't worry, these are straightforward to detach)
Step 2: Pull Out the Lever
There's a conveniently placed lever free from any frustrating latches or clasps – just give this pull, and you'll have your bed before you know it.
Step 3: Unfold Your Sleeping Space!
As you pull, watch as your ordinary-looking couch transforms into a cozy sleeping space in one smooth motion. No need for tedious manual adjustments or heavy lifting. The unfold mechanism is so silky that it almost feels magical!
Ensure you allot proper space around your sofa for accommodating unfolded extra length. Check out full dimensions guidelines on Article's landing page.
What stood out for me when converting my sofa into bed was sheer simplicity and almost whisper-quiet operation - making it ideal for those middle-of-night conversions without disturbing anyone else in your house.
In versatility terms, this multi-use piece from Article stole my heart by harnessing such thoughtful implementation - dancing over from day-time plush seating to night-time comfortable bedding without breaking a sweat!
Its marvelous transformation ability asserts once again why Nordby secures its special place amongst modern chic yet functional furnishing pieces.
Quality and Durability Assessed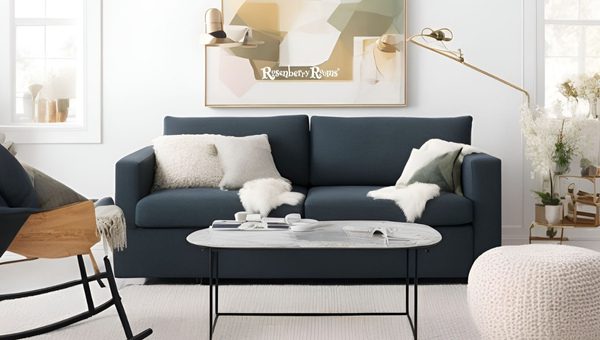 As we further tread into this Nordby Sofa Bed Review, let's scrutinize what counts - its overall structure vigor, quality of materials used, and foresight in the longevity department. In layman's terms, how well is it going to hold up with time and usage patterns? Commencing with its robust structure next:
The Robust Build
Let's start with the first thing that strikes you when you take a look at Nordby – Essentially its frame construction. It has sturdy wooden legs, proving more than just minimalist charm - their robustness ensures that the sofa bed remains stable, even during transition phases.
The sofa bed is further reinforced with solid hardwood and engineered wood. This combination provides the sofa bed strength while also preventing any harsh creaks or squeaks which would have otherwise made your hosting responsibilities an embarrassing chapter!
The cushions are made of firm-yet-comfortable polyurethane foam lined with synthetic down. This helps them retain their shape over time even post heavy-duty sitting and sleeping schedules.
It's also noteworthy how the material can combat daily wear- preventing those sag spots you dread!
The upholstery itself is knit from 100% polyester fabric with a 20k double rub account – promising resistance against daily wear - making it suitable for homes where kids or pets ensure more frequent lounging episodes!
Highlighting some vital points on build quality we discussed:
Solid hardwood framed
Engineered wood reinforcements
Cushions' are crafted from polyurethane foam lined using synthetic down
Upholstery weave using polyester fabric (20k double rub count!)
Each attribute extends valuable promises about durability while enhancing one's overall user experience throughout this Nordby journey.
How does this all translate to longevity though?
Well, Article's consistently insisted on delivering top-notch quality products, ensuring they last longer than typical lifespan thresholds of most furniture pieces alike in market scenarios.
You hardly need to worry about finding loose springs popping out or having to deal constantly with flimsy wooden structures loosening over time.
While testing out my Nordby item during sleep and inclined transitions too - I felt especially reassured about its sturdy design screaming durability right at my initial inspections.
The hardware seemed installed quite securely; the frame showed no signs of unusual bending/stretching that tend to make furniture lose its shape over time.
Looking back at these integral features instilling confidence in investment through foreseeing longevity assurance while prioritizing exquisite comfort profiles - I've realized how Article has truly excelled at balancing these delicate factors at each possible dimension through our unraveled Nordby edition.
In short – yes indeed! Besides being a beautiful piece suiting modern functionality needs – the Nordby Sofa Bed ticks most essential boxes in much-needed long-term commitment area too– definitely standing tall amongst my list of trusted worthy investments.
A Closer Look at the Pricing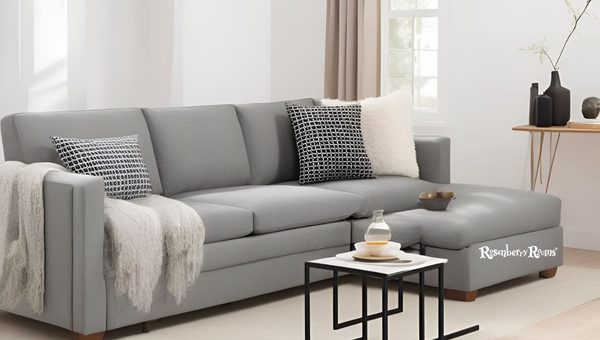 The financial aspect is where the rubber meets the road. An important factor that comes into play when we talk about furniture purchases is: Does the cost align well with the quality, comfort, and longevity promises?
Let's delve deeper into this query next through our Nordby Sofa Bed Review.
Value for Money Assessment
Analyzing whether the Nordby Sofa Bed offers true value for your investment requires understanding its strong suits and translating them into a dollar value.
Article as a brand is known for its premium range of furnishings which are undeniably classy but don't come cheap! To make an informed decision, one needs to compare not just pricing structure – but the range of offerings against cost background too.
| Nordby Sofa Bed | Competitors |
| --- | --- |
| $1499 | Average costs varying $1200 - over $3,500! |
Comparing against identical section specifications, you'll realize quickly Nordby's pricing as competitive enough even when looking through premium brands competing directly with Article.
Often enough though - either quality gets compromised or end up investing much more in comparison while hunting down similar feature-set ranged items!
Now marking milestone attributes like good functionality score as sofa cum bed conversion factor, prime focus on comfort levels either for sitting or even sleeping aspects marks sure wins for any buyer scoring.
The durability factor remains unbeaten too – meaning your commitment will last longer than assumed while you settle in initial investment terms – extending returns way beyond otherwise average timelines!
Also worth mentioning – pricing adds an extra layer of assurance that becomes clearer as we compare service levels offered by Article. They stand out by offering free ground shipping within the contiguous U.S., saving massively on final checkout bills typically handed over to customers by competitors.
You even get covered under a 30-day satisfaction guarantee clause where unsatisfactory product experience leads to full refunds minus delivery costs.
Pointing top benefits:
Quality Materials
Remarkable Comfort Levels
Guaranteed Longevity Factor
Strong Customer Service Support
When compared to other higher-end models that lack in ticking the above boxes; Nordby makes a motivating case in offering true value in bracketing pricing suited with quality deliveries marking distinctive audience preferences very closely!
Concluding my assessment from a value proposition perspective: If you're looking for a premium range product that stands up almighty on multiple fronts such as comfort, and aesthetics combined with user-friendly functionality & re-assuring longevity factor – then putting your cash on Article's Nordic bet settles best returns guaranteed almost always!
I would add an extra emphasis on worthwhile investment criterion matching perfectly well with all buyers eyeing longevity fulcrum combined with functional versatility meeting maximum utility clauses!
You can review dozens of happy customer notes at Article's customer reviews section who have vouched for this model validating their investments via shared experiences beautifully resonating all across discourses.
Customer Service and Delivery Experience with Article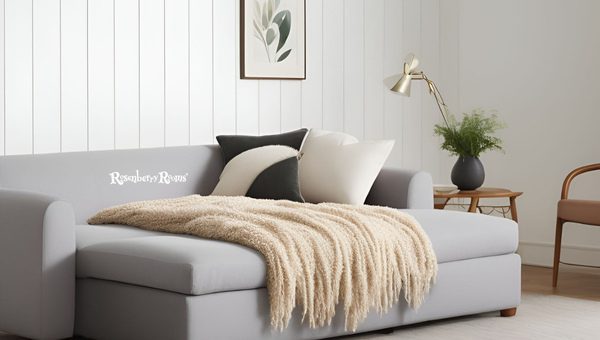 Nordby Sofa Bed's quality aside, my journey with this versatile piece wouldn't have been complete without addressing another crucial aspect - customer service and delivery experience.
The process from ordering to delivery is just as important as the product experience itself in determining satisfaction levels. With Article's renowned reputation for its exceptional customer service, I had high expectations as the journey unraveled:
My Personal Encounter with their Assistance Team
The first thing that's reassuring when you land up on Article's website is easy navigation and detailed information about every product listed, inclusive of shipping details and even estimated delivery dates keeping uncertainty levels at bay.
My interaction journey began right at the point of ordering my Nordby from their site - boasting seamless transitions plus added secure payment gateways comforting every aversive e-shopper even! Enabling me to stay rest assured - all while looking forward in anticipation for my Nordby's scheduled arrival.
Communicative excellence:
Needless to say, post-ordering transaction completion – I was pleasantly delighted once I started noticing those immediate acknowledgement emails featuring my ordered item summary complimented by expected timelines set meticulously!
My relationship with the official team only got better next! Clear communication remained consistent throughout – starting from the initial order being processed, followed by dispatch alerts creeping intermittently – all chasing down right till doorstep-delivery confirmation buzzers marked smooth closure final points!
The communication reached its apex via quick turnaround against several queries thrown through available options such as their Article Help Center, on-call agents or even via emails – resulting in most often responses furnished within 24 hours.
Tailor-crafted solution packs weaved around vital informational matrix meant easing out otherwise jittery provisional setups beaming achievable targets always!
The essence? The resounding message stood crystal clear: Customer-centric visions aligning business axles around buyer assuredness first deeply rooted within organizational cultures while fretting over every small detail upon your covertness canvases!
Furthering our journeys now onto shipment zones. So how did actual delivery + unpacking of parcels narrate their tales on its own? The following breaks down those moments well:
Shipment & Unpacking Expressions:
As per the scheduled timeline kept up diligently by team members - the delivered item is nestled securely within a robust packaging system aimed at protecting initial dents/scratches successfully always.
The team went beyond the call of duty next when offering an easy-to-follow instruction manual levying additional phone support for assembly-related instructions!
One particular area worth noting is that whilst deliveries were pre-scheduled in the most convenient slots benefitting my availability preferences; a minor drawback was missing out on room-of-choice placement services currently put on hold due to COVID-19 restrictions flowing into operational gigs by brands globally.
All in all, it stood absolutely fantastic observing how Article masterfully handled both service support combined with beautiful deliveries unpacked meticulously into satisfied customer realms throughout our intriguing Nordby journey.
Weighing Pros and Cons - Article Nordby Sofa Bed Review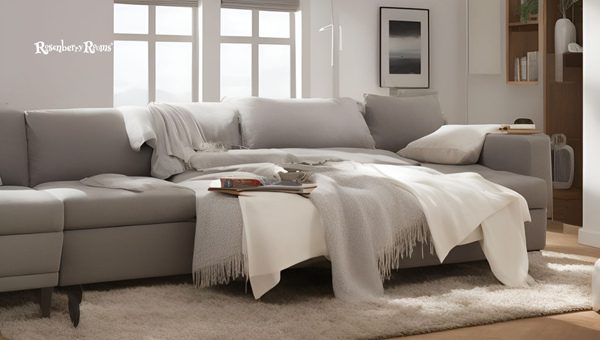 When assessing a piece of furniture as versatile and intrinsically designed like the Article Nordby Sofa bed, it's essential to summarize its strengths and weaknesses.
This balance-check process will help provide a much clearer understanding while evaluating this investment prospect.
To encapsulate my detailed analysis and personal experiences, I've compiled a thorough list of pros and cons associated with this unique multi-purpose piece of furniture.
Is The Article Nordby Worth Your Investment?
Pros
Aesthetically pleasing design

Easy to convert into a bed

High-quality, durable materials

Exceptional comfort as both a sofa and bed

Proactive, helpful customer service
CONS
Initial firmness may require adjustment

Might not be spacious enough for two adults to sleep comfortably
Although there are some trade-offs to the Nordby sofa bed, my assessment pivots more heavily towards its positives significantly outweighing any potential negatives.
From an aesthetic standpoint, it's undeniable that the stylistic appeal of this couch is second-to-none.
It easily makes for an elegant addition to your living space with its minimalist modern design highlights combined alongside functional versatility ensuring no compromise in either sofa or sleeper comfort zones.
Besides all these, longevity assurance in dealing with promised durability complements initial investment returns like no other!
The fact that the transition from couch to bed emerges as a smooth sailing phenomenon versus complicating matters when unexpected guests knock on doors proves another winning area outrightly!
Of course, pressure points do lurk around its steep pricing structure which may come across initially quite hefty in investing terms compared to market alternatives available aplenty - but worry not!
Detailed research-steered studies show how investing higher bucks initially paints really rewarding experiences instead especially tasked longer-run considerations.
As opposed to that if your search focuses on well-suited furniture compliant with pets or kids' usage patterns - probably keeping few reservations sidelining fabric capabilities hence pushing focus on more wear/tear-resistant cloths available could rectify limitations.
So, if you're seeking that perfect blend of marking style & utility while upkeeping modern-day chic flaunts via ample space solutions - then go ahead placing bets on the fabulous Article Nordby Sofa Bed – promising valuable returns while paying equally delightful dividends long down lane markings.
FAQs About Article Nordby Sofa Bed
Is the Nordby Sofa Bed worth the investment?
Yes indeed! From its fascinating design, comfort riveting spotlights, and utility functionality to longevity assurances - each aspect marks delightful returns on the initial investment.
How simple or complicated is the assembly process of the Nordby Sofa Bed?
The assembly process is quite straightforward. Detailed instructions are provided in an easy-to-follow manual making it a breeze setup phase.
Does it uphold circadian comforts while doing justice to its sleeper functionalities as well?
Absolutely! Both as a couch for casual lounging or as a bed to ensure comfortable naps - it doesn't compromise on delivering sublime levels of comfort at any stage.
Does Nordby offer adequate space during included sleeper conversions?
For most individuals, absolutely yes. The bed offers ample space for a single adult and would also suffice comfy night stays for two slim-sized adults without feeling too cramped!
Can I expect all assuring qualities without overshooting budget restrictions when investing in Article's Nordby Sofa Bed?
Most definitely! Its rich blend of aesthetics, comfort, durability, and functionality marks a sure shot of hitting over dedicated return goals promised against smart investing rosters!
Conclusion
Article's Nordby Sofa Bed clearly pulls a solid punch in varied aspects - from its aesthetic sense, superior comfort standards transitioning between optimal lounge to sublime sleeper pleasures, durable builds marking longevity assurances to proactive customer services delivered worth every penny invested.
It fits right into your sophisticated home decor levels while saving much-needed space too. If you are currently contemplating a couch-bed purchase and don't mind shelling out some extra bucks for assured quality returns, I propose adding this sofa bed right at top of your must-check list!