If you're anything like me, you're always on the lookout for versatile and stylish pieces for your home. That's when I stumbled upon the Transformer Table, and after putting it to the test, I felt compelled to share my findings with you. So grab your cup of coffee (or tea), get comfortable, and allow me to present my comprehensive Transformer Table review.
Transforming a living space into a functional yet elegant area can be quite challenging. That's where the game-changing Transformer Table swoops in to save the day.
This amazing piece of furniture is designed to adapt to various situations with ease while turning heads along the way. Read on as I delve into the details, shedding light on what makes this table stand out among the rest!
Introductory Overview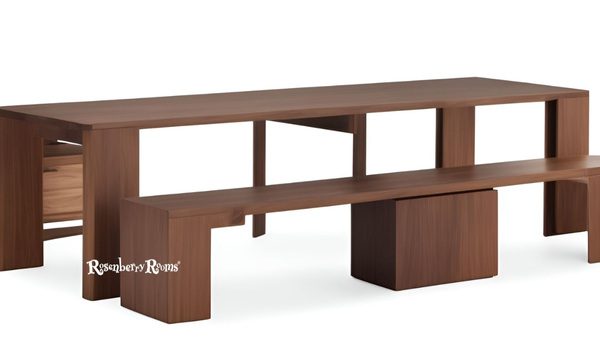 As a design enthusiast and someone who values practicality in living spaces, I'm always on the hunt for furniture that can adapt to my ever-changing needs.
So when I heard about the Transformer Table— an expandable dining table designed to fit different spaces and numbers of guests— I couldn't resist getting one for my own home.
Before I walk you through my in-depth review of this innovative product, let me give you some background on how it came into my life.
Acquisition of the Transformer Table
I first discovered the Transformer Table during one of my late-night browsing sessions. Intrigued by its minimalist yet versatile design, I visited their website at transformertable.com to find out more.
After exploring their range of options and reading numerous glowing customer testimonials, I decided to take the plunge and order one for myself.
The purchasing process was pleasantly straightforward—I selected the specific table model (Transformer Table 3.0), finish (Walnut), and accompanying seating options from a well-organized dropdown menu. A few clicks later, this transformative piece was set to make its way into my home.
Purpose of the Review
Despite being fairly confident in my decision to buy this innovative piece, I couldn't shake off those lingering doubts about whether or not it would truly hold up in practice.
Now that I've been using it for a while, I thought it only fair that others facing a similar dilemma benefit from my firsthand experience with this product.
In this candid Transformer Table review, I'll be shedding light on several crucial aspects that potential buyers should know before making their decision. From design elements to build quality and functionality, as well as eco-friendliness and customer support experiences— rest assured that no stone has been left unturned!
By providing you with a clear picture of what this table has to offer (and what it doesn't), this review aims to arm you with the information you need to decide for yourself if it would be a worthy addition to your home.
So without further ado, let's dive into the details of the Transformer Table and unfold my personal experience with this unique piece of furniture!
Design and Aesthetics
When it comes to investing in furniture, both design and aesthetics play a crucial role. I believe that the Transformer Table excels in this department.
In this section, I will discuss its material and build quality, style versatility, and available finishes to give you a complete picture of what this table offers.
Material and Build Quality
The Transformer Table is constructed from hardwood sourced from sustainable forests. It's worth noting that the high-quality wood used in its construction is both appealing and long-lasting. Also, it makes the table weighty enough to withstand regular usage while still being manageable during transformation.
Another key aspect is its reinforced steel frame that provides additional support and ensures stability. Each component of the table exhibits attention to detail in design and manufacturing. The sliding mechanism for expanding the table is smooth yet sturdy, indicating that it can withstand frequent adjustments.
Style Versatility
One of the biggest selling points of the Transformer Table for me was its style and versatility. This table can effortlessly complement any interior design scheme from modern, and minimalist, to classic or industrial.
Such adaptability allows homeowners like myself to experiment with different décor styles without having to change major furniture pieces.
In addition to its compatibility with various room designs, this table easily morphs into different configurations depending on your needs. For example:
Smallest configuration (18-inch console): Perfect for use as a side table or decorative entryway piece.
Mid-size configurations: Ideal for serving as a desk or casual dining area.
Largest configuration (118 inches long): Great for larger gatherings or special occasions where more seating space is required.
With these options available at your fingertips, you are bound to remain satisfied with your Transformer Table as your lifestyle changes over time.
Available Finishes
To ensure you find a perfect match for your home décor needs, the Transformer Table is available in five wood finishes: Siberian Birch, Australian Acacia, Canadian Dark Oak, American Walnut, and Arctic White.
Each of these finishes highlights the intricate grain patterns and natural colors of high-quality wood for a visually stunning table surface. In my case, I opted for the American Walnut finish that adds warmth and richness to my dining room.
If you wish to pair your Transformer Table with complementary seating options, the Transformer Company offers two bench styles with matching finishes – the Transformer Bench and the Transformer Corner Bench. Choose between fabric or vegan leather upholstery for added customization.
When designing a versatile table that not only adapts to changing needs but also maintains a touch of sophistication, the team behind the Transformer Table has truly outdone themselves.
The perfect blend of top-notch materials, craftsmanship, style compatibility, and a variety of available finishes makes this an excellent addition to any interior space.
Functionality and Expandability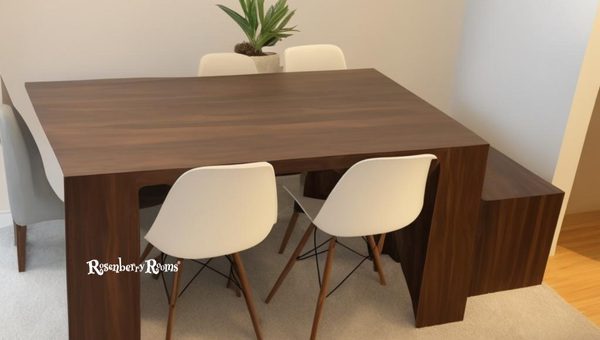 One of the main selling points of the Transformer Table is its incredible functionality and expandability. The table offers a range of different configurations (sizes) and seating capacity adjustments to cater to various needs and living situations.
Let's not forget its space-saving capabilities, which make this table an ideal choice for those with limited living spaces.
Different Configurations (Sizes)
The Transformer Table comes in a variety of sizes to accommodate different space requirements. Here is a breakdown of the possible configurations:
Compact Mode: When fully closed, the table measures 18 inches in length, making it suitable for tight spaces or even as a stylish console table.
Medium Mode: By adding just one extension panel, you can expand the table to 38 inches in length.
Intermediate Mode: Go a step further by inserting two extension panels, increasing the length to 58 inches.
Large Mode: For bigger gatherings, insert three panels to achieve a length of 78 inches.
Extra-Large Mode: Add four panels to reach an impressive 98 inches in total.
Supersize Mode: Fully extend the table with all five included panels, resulting in a whopping 118-inch-long dining surface.
These configurable size options make it easy for users to choose how they want their Transformer Table set up depending on their specific needs.
Seating Capacity Adjustments
When considering the number of guests you can entertain around your table, the Transformer Table won't disappoint. The seating capacity varies depending on how many extension panels you use:
| Configuration | Length (inches) | Seating Capacity |
| --- | --- | --- |
| Compact | 18 | 2 |
| Medium | 38 | 4 |
| Intermediate | 58 | 6-8 |
| Large | 78 | 8-10 |
| Extra-Large | 98 | 10-12 |
| Supersize | 118 | 12+ |
As you can see, the Transformer Table shines in its ability to adapt to your available space and the number of guests you're hosting.
This makes it an ideal choice for people who frequently host dinner parties, or those who simply want their dining area to grow with their family.
Space-Saving Capabilities
The fact that the Transformer Table is designed to be space-conscious cannot be overstated. When not in use, users can easily store the extension panels in a designated storage container; a thoughtful addition that ensures your home remains clutter-free.
Along with its space-saving advantages, the table prevents you from needing multiple different-sized tables for various occasions. The Transformer Table's versatility eliminates the need for separate dining settings and opens up more available space within your home.
The Transformer Table's functionality and expandability make it an outstanding choice for homeowners with various needs and living situations.
Its wide range of configurations allows for seating capacity adjustments suited to any gathering size, while its space-saving capabilities ensure efficient use of your living area.
With all these features combined, it's easy to see why the Transformer Table is a game changer in the world of furniture design.
Assembly and Ease of Use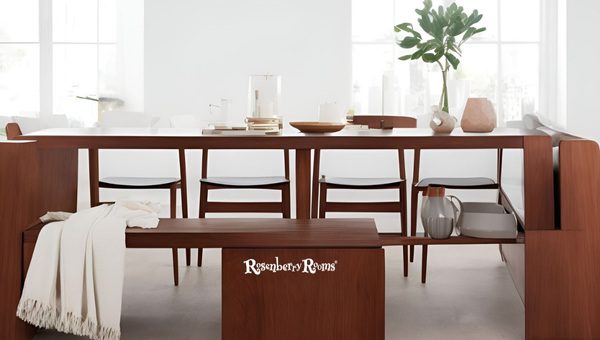 When investing in a versatile piece of furniture like the Transformer Table, it is crucial to know how easy or difficult it is to assemble and use. A seamless experience is essential, especially for those who plan to frequently change the configuration to meet their needs.
To give you a comprehensive understanding, I will describe my encounters with the packaging, assembly instructions, tools required, and the time taken for assembly.
Packaging and Unboxing Experience
Upon receiving my Transformer Table order, I was impressed by the careful packaging. The box was sturdy and well-sealed, ensuring no damage during transit could occur. Each piece inside was layered with protection; foam padding prevented scratches on delicate surfaces and bubble wrap added an extra safety layer.
As I unpacked each component of the table, they were all clearly labeled with corresponding numbers found in the assembly instructions booklet. Having this reassurance made a noticeable difference in my unboxing experience – it felt streamlined and methodical. To summarize:
Sturdy outer packaging
Ample padding for protection
Labeled components for easy identification
Assembly Instructions and Tools Required
The Transformer Table came with a comprehensive instruction manual that included detailed step-by-step diagrams outlined for every configuration you could assemble your table into.
The printed guide had clear, easy-to-read texts and images that were numbered according to the labels found on each component.
To assemble any configuration of this table-basic tools are needed -which are luckily provided in the same box: a set of Allen keys and wrenches suitable for various bolts sizes used throughout. This thoughtful gesture ensured I didn't have to rummage through my toolbox or make any additional purchases.
Here's a quick recap:
Comprehensive instruction manual with step-by-step diagrams
Clear text and image descriptions
Basic tools such as Allen keys & wrenches included
Time Taken for Assembly
Considering its potential configurations, I found that assembling the Transformer Table was a surprisingly quick and easy process. To construct its standard size, it took me roughly 45 minutes from start to finish. The process for expanding or contracting its dimensions with added panels also proved to be relatively simple, adding approximately 10-15 minutes to the overall assembly time.
By following the manual's instructions closely, I was able to transform my living space with minimal effort and within a reasonable timeframe. Furthermore, the time taken for assembly is more than reasonable given the table's numerous configurations.
Whether you are a seasoned DIY enthusiast or someone who has rarely ever assembled furniture, I am confident that anyone can successfully tackle this challenge with ease by following the clear instructions provided.
The Transformer Table truly shines in terms of functionality and ease of use, making it not only an aesthetically pleasing option but also a practical addition to your living space!
Comparison to Other Table Options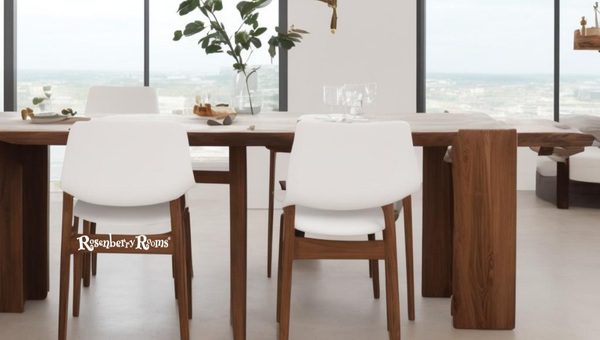 When searching for a table to accommodate your needs, it's essential to weigh the options and make an informed decision. The Transformer Table is just one of many available options on the market.
Let's dive into the pros and cons of its design, price comparisons with similar products, and overall performance in relation to traditional tables.
Pros and Cons of Transformer Table Design
Pros:
Versatility: The Transformer Table can stretch from 18 inches up to 118 inches, making it suitable for various needs, from a side table used to a dining table that accommodates several guests.
Space-saving: With its expandable feature, this table is perfect for small living spaces or individuals who don't want a large dining area at all times.
Stylish design: The Transformer Table offers a sleek and modern look without sacrificing functionality.
Durable construction: Made from high-quality materials such as hardwood and steel components, this table is designed for long-term use.
Cons:
Price: Some potential buyers might find the Transformer Table relatively expensive when compared to more basic models.
Assembly requirements: Although the assembly process is generally straightforward, some customers may feel daunted by putting together their new pieces of furniture.
Weight: Due to its solid construction and materials used, the Transformer Table can be quite heavy compared to other options on the market.
Price Comparison with Similar Products
Comparing prices with some popular alternatives will offer further insight into whether the Transformer Table delivers value for your money:
| Product | Price Range | Features |
| --- | --- | --- |
| Transformer Table | $1,999-$5,999 | Expandable up to 118 inches; Seating capacity: 12 people |
| Ingatorp | $499 - $599 | Expandable up to 61 inches; Seating capacity: 6 people |
| Tiptiper Folding Dining Table | $329 - $399 | Foldable design; Seating capacity: 4 people |
While the prices may vary significantly, it's important to note the features and potential benefits of each option. The Transformer Table's expandability, seating capacity, and durable construction are factors that contribute to its higher price tag.
Performance Relative to Traditional Tables
Traditional tables typically have a fixed length or limited expandability, which can make them less versatile than the Transformer Table. Here are some performance comparisons with traditional tables:
Seating capacity: Traditional tables often fall short in accommodating multiple guests, whereas the Transformer Table can comfortably seat 2 to 12 people.
Space management: Restrictive living arrangements often leave traditional tables underused or overcrowded, while the Transformer Table's flexibility allows for more efficient use of available space.
Assembly: Traditional tables are generally easy to assemble as they tend not to involve moving components in their bases or tops. However, if you enjoy DIY projects and don't mind getting your hands dirty, you might enjoy assembling the expandable Transformer Table.
When comparing the Transformer Table with other options on the market and assessing its strengths and weaknesses, it ultimately comes down to considering your needs and preferences.
While it may be pricier than other offerings on the market, it stands out in terms of versatility, design appeal, and commendable performance compared to traditional table alternatives.
If you're searching for a stylish and adaptable table solution that can suit various situations while saving space, the Transformer Table is undoubtedly worth considering in your search.
Environmental Consciousness
With a growing focus on sustainability in recent years, the importance of bringing eco-friendly products into our homes cannot be understated.
This Transformer Table review would not be complete if I didn't take the time to discuss the company's environmental consciousness and commitment to producing sustainable and earth-friendly products.
The Company's Sustainability Initiatives
One of the things that I admire about the creators of Transformer Table is their dedication to environmental stewardship. They've taken various measures to ensure that their versatile and innovative furniture is produced with sustainability in mind. A few key initiatives that stand out are:
Sustainably Sourced Materials: The company guarantees that all wood used in making their tables originates from sustainable and managed forests (certified by FSC® or SFI®). This proactive step ensures a reduction in deforestation and promotes responsible forest management.
Reduced Carbon Footprint: Transformer Table has partnered with companies like One Tree Planted to plant trees for each product sold, thus helping offset their carbon emissions.
Eco-conscious Manufacturing Process: The company strives to minimize waste production during manufacturing by utilizing modern production methods like CNC machinery, water-based glues, and powder coating techniques.
Eco-friendliness of Materials Used
In line with its commitment to sustainability, Transformer Table carefully selects environmentally friendly materials for its products:
Hardwood: The tables are crafted from 100% hardwood harvested from responsibly managed forests, which is not only visually appealing but also durable and long-lasting.
Water-based Finishes: To minimize harmful chemical emissions, they use water-based protective finishes on all their tables - providing a high-quality finish while also being environmentally friendly.
Recycled Aluminum: By using recycled aluminum in the production of table rails and legs, Transformer Table reduces its reliance on raw materials that require energy-intensive extraction processes.
Waste Reduction during Production
The scrupulous manufacturing process employed by Transformer Table plays a significant role in reducing waste production. A few of the methods they have incorporated are:
CNC Machinery: By utilizing Computer Numerical Control (CNC) machines, they ensure that each component is cut accurately and efficiently, minimizing the waste produced during the manufacturing process.
Optimized Cutting Patterns: The company continuously works on optimizing its cutting patterns to obtain the maximum yield from each sheet of material, thereby reducing offcuts and wastage.
Repurposing Offcuts: Any offcuts generated during production are either donated to local schools or creative institutions for reuse or turned into other products like table coasters.
To sum up, this Transformer Table review highlights not only the table's adaptability and design but also commends its conscious efforts towards environmental stewardship.
From responsibly sourcing materials and partnering with eco-initiatives to employing smarter manufacturing processes, Transformer Table is striving to leave an environmentally friendly footprint at every step of its product's journey.
So, if you're in search of a versatile table that aligns with your eco-friendly values – it seems that Transformer Table fits the bill!
Customer Service Experience
In today's world, customer service can either make or break a shopping experience. That's why I wanted to dedicate a significant portion of this Transformers Table review to describing my encounters with their customer support team.
This section will cover my experience with the order process, shipping time, and delivery, as well as their responsiveness to any questions or concerns I had during the entire journey.
Order Process
The ordering process was seamless and user-friendly. I browsed through their website, available at Transformer Table, and found detailed information on their products with high-quality images.
Another point that impressed me was the ability to visualize different color options for the table's surface and legs by selecting from several variations.
Adding my preferred configuration to the cart was very straightforward. The checkout process also flowed very smoothly, providing different payment methods such as credit card and PayPal options. Moreover, they offered free shipping within the contiguous United States, which is a big plus in my book!
Before placing my order, I had a question about warranty coverage on the table's surface. So I reached out to their customer service via live chat on their website – another fantastic feature – and received an informative reply within minutes.
They informed me that Transformer Table offers a 1-year limited warranty covering defects in materials and workmanship.
Shipping Time & Delivery Experience
Once I placed my order for the Transformer Table, it took approximately 7 days for it to be shipped out – this timeline aligned with what they had communicated regarding processing times during checkout.
In terms of actual shipping time, it took another 4 business days for my package to arrive at my doorstep from when it was shipped out.
The table was packaged securely in multiple boxes – one box contained all extension panels while other parts were organized into distinct packages according to their purpose (tabletop components, legs, etc.).
The parcel even came with a detailed instruction manual containing clear diagrams and explanations, making the assembly an enjoyable undertaking.
Response to Questions & Concerns
Throughout my interactions with the Transformer Table customer service team, I was highly impressed by their professionalism and responsiveness. As mentioned earlier, I initially reached out via live chat to inquire about the warranty, which yielded immediate results. But my interaction with their support didn't stop there.
During the unboxing process, one of the extension panels appeared to have a small scratch on it. I sent them an email explaining my concerns as well as images showcasing the issue at hand.
Their response was better than I could have imagined – not only did they apologize for any inconvenience caused but also arranged for a replacement panel to be shipped out promptly. They even provided tracking information and regular updates until it reached me.
Another helpful touch was their friendly follow-up email asking if I was satisfied with my purchase and whether there were any aspects of the table that needed attention or assistance.
They also mentioned being available for any additional questions or concerns in future, emphasizing their commitment to ensuring a pleasant customer experience.
It's easy for me to give rave reviews on not only the Transformer Table itself but also its team of dedicated and responsive customer service professionals.
From beginning to end, each step of my journey felt attended to with care – from placing orders and tracking shipping progress up to after-sales support and communication.
My experience with Transformer Table exceeded expectations, which makes it worth every penny spent on this truly game-changing piece of furniture.
Key Takeaways from the Review
Throughout my experience with the Transformer Table, I discovered several noteworthy aspects that set it apart from traditional tables. These features make it a unique and valuable addition to any living space.
Versatility: The Transformer Table offers an impressive range of adaptability. With its expandable design, it can cater to various sizes of gatherings – from intimate family dinners to larger social events.
Design and Aesthetics: Boasting a sleek, modern look, the table seamlessly blends into various décor styles. Its carefully crafted details and finishes showcase high-quality craftsmanship.
Easy Assembly & Use: Setting up the table is quite simple, thanks to clear instructions and included tools. Configuring the table for different situations is hassle-free as well.
Environmental Consciousness: The company takes pride in its eco-friendly approach by using sustainable materials and aiming for waste reduction during production.
Value Proposition
Given the unique combination of style, functionality, and adaptability that comes with Transformer Table, you'll find great value in this investment for your home.
Not only does it make efficient use of your space, but it's also designed for durability—a purchase that's built to last.
Cost-effectiveness: Considering similar multi-functional furniture options on the market tend to fetch higher price tags; you'll find this table offers exceptional features at a reasonable cost.
Time-saving: With easy assembly and reconfiguration capabilities, you'll be able to focus on entertaining guests or enjoying quality time with your loved ones instead of wasting time fumbling around with complicated setups or shuffling furniture to accommodate more people.
Recommendations for Potential Buyers
If you're researching potential options for purchasing an expandable table, I have a few key recommendations based on my experience with Transformer Table:
Identify your needs: Determine how frequently your household entertains guests or hosts events where seating capacity often varies. If you find yourself in need of a variable seating option regularly or even occasionally, the Transformer Table can provide a convenient solution.
Measure your space: Ensure the Transformer Table is a good fit for your area by taking accurate measurements of your room and considering all table configurations before ordering.
Select an appropriate finish: Transformer Table is available in several different finishes. Review the options beforehand, analyzing which finish best complements your existing décor elements.
Consider the warranty & customer service: As with any major purchase, make it a point to note the warranty offered and whether customer service is easily accessible in case issues arise post-purchase.
Compare with competing products: While I believe the Transformer Table presents an impressive value proposition, do not hesitate to compare other similar products before making a decision.
I believe that investing in the Transformer Table is a smart choice for those in search of versatile, stylish, and high-quality furniture options that adapt to their needs.
With its striking design and various functional configurations at an affordable price point, it provides great value while also contributing to environmental sustainability.
FAQs about Transformer Table
What materials are used in the construction of the Transformer Table?
The Transformer Table is crafted from high-quality, sustainably sourced hardwood, ensuring durability and a premium finish, while maintaining an eco-friendly approach.
How many people can the Transformer Table accommodate comfortably?
The Transformer Table is highly adaptable and configurable; its seating capacity ranges from 2 to 12 people, perfect for adjusting to different gatherings or events.
Is it easy to assemble and disassemble the Transformer Table?
Yes, the Transformer Table comes with clear assembly instructions and requires minimal tools, making it simple for users to assemble and convert it into various configurations.
Do matching chairs or benches come with the purchase of a Transformer Table?
While the chairs or benches are not included by default in your Transformer Table purchase, they can be separately added to your order to create a cohesive dining set.
Can I choose a specific finish for my Transformer Table?
The company offers several finishes to complement any home decor style; make your selection based on preference when placing your order.
Conclusion
The Transformer Table has quickly made a name for itself in the world of versatile and stylish furniture. As a proud owner, I can gladly say that it has exceeded my expectations with its stunning design, adaptability, and focus on sustainability.
From intimate family dinners to large gatherings with friends, this table can seamlessly adjust to various situations without compromising on aesthetics or functionality.
As you've seen throughout this review, the Transformer Table is a game-changer for homeowners who seek to optimize their space while maintaining an eye for style.
If you've been searching for a piece of furniture that marries form and function while still being environmentally responsible, I wholeheartedly recommend giving the Transformer Table a chance. It may just become your new favorite centerpiece in your living or dining space.