It seems like only yesterday that shopping for furniture meant endless trips to stores, schlepping from one showroom to the next, and haggling with salespeople who desperately wanted to sell you their floor models. Thankfully, those days are long gone.
With the rise of direct-to-consumer (DTC) companies, buying furniture has never been easier or more enjoyable. In recent years, I've witnessed a wave of innovative DTC brands transforming the way we shop for home furnishings — and here are 18 direct-to-consumer furniture brands that have caught my attention.
These brands not only utilize the convenience of online shopping but also offer unique styles and designs that fit every taste imaginable. Plus, they prioritize affordability and sustainability. Let's dive in and explore these impressive brands that are revolutionizing the world of furniture and home décor.
Why Choose Direct-to-Consumer Furniture Brands?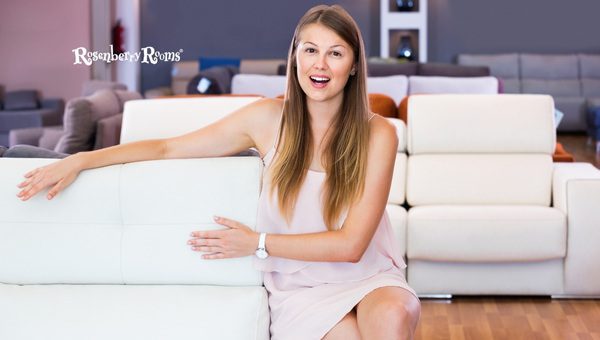 The shift from traditional furniture shopping to direct-to-consumer (DTC) brands is more than just a passing fad. There are several compelling reasons why I consider DTC brands the superior choice for contemporary consumers:
Convenience of online shopping: Unlike the hassles of in-person furniture shopping, DTC brands provide an easy, comfortable browsing experience. You can explore and purchase your desired furniture right from the comfort of your own home.
Competitive pricing: By cutting out middlemen like wholesalers and retailers, DTC brands can offer high-quality furniture at significantly lower prices. This results in a greater value for customers.
Customization options: Many DTC brands go beyond off-the-shelf products by offering customization options that cater to your unique tastes and preferences. Whether it's color, material, or design alterations, these brands allow you to create truly one-of-a-kind pieces for your living space.
Sustainability and eco-friendly practices: With a growing emphasis on environmental responsibility, many DTC furniture companies prioritize sustainable manufacturing practices and eco-friendly materials. This enables consumers like myself to make conscious choices, contributing positively to the environment while furnishing our homes.
My Top 18 Direct-To-Consumer Furniture Brands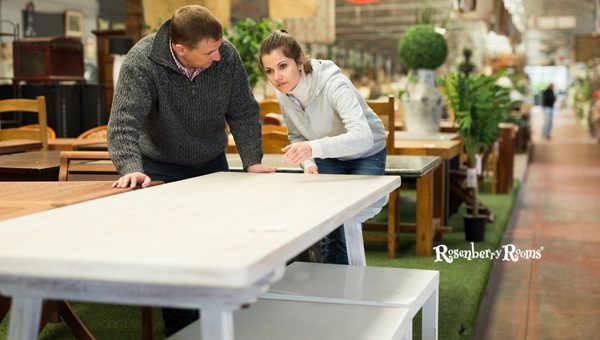 As I delved deeper into the world of DTC furniture companies, I've discovered a diverse array of brands that cater to every design preference, budget, and lifestyle.
In this section, I'll be sharing my top 18 picks for the best direct-to-consumer furniture brands, emphasizing their unique offerings, accessibility, and overall quality.
From minimalistic to bold and luxurious designs, these brands have truly left a lasting impression on me and transformed the way I shop for furniture.
1. Cb2
Cb2 is a modern furniture brand that focuses on creating stylish and functional pieces for urban living. Founded as a sister company to Crate & Barrel, Cb2 aims to offer a trendy yet accessible alternative to traditional furniture stores.
Price Range: Cb2 offers a wide range of prices, making it suitable for various budgets. Although not the most affordable option, it's definitely worth the investment for stylish, high-quality pieces.
Style: Their designs combine minimalist elements with bold accents; expect sleek silhouettes, sophisticated color palettes, and unique textures in their products. Additionally, they often collaborate with designers and artists to create exclusive collections.
Product Selection: From sofas and accent chairs to dining tables and bedroom essentials, Cb2 covers all your furnishing needs. They even have an outdoor section dedicated to patio furniture and accessories.
Highlights:
Collaborations with renowned designers like Leanne Ford and Goop
Offers custom upholstery options on select furniture pieces
Environmentally-friendly initiatives such as utilizing FSC-certified wood
Frequent sales events for great deals
If you're looking for high-quality contemporary home furnishings that are both beautiful and functional, then Cb2 should be one of your top choices in direct-to-consumer furniture brands.
2. Burrow
Burrow has made a name for itself in the DTC furniture space by offering stylish, modular, and customizable sofas, loveseats, sectionals, and even tables. They caught my attention with their hassle-free set-up process that doesn't require any tools for assembly.
Key Features
Modular Design: Easily customizable to fit your space and lifestyle.
High-quality Materials: Built with stain-resistant fabric and hardwood frames.
Easy Assembly: Innovative design for tool-free assembly.
Sustainably Sourced: Materials are eco-friendly.
Not only do their pieces arrive in manageable boxes (a godsend for city-dwellers), but they also have a clever built-in USB charger so you can stay connected while relaxing on your new sofa.
Burrow has brought furniture shopping into the 21st century by easing the process of selection, delivery, and assembly - all while offering unique designs to suit any home's aesthetic.
3. BenchMade Modern
BenchMade Modern is a furniture brand that specializes in custom-made sofas, sectionals, and chairs. As a direct-to-consumer company, they are able to offer their customers high-quality products at reasonable prices. Here are a few unique aspects that set this brand apart:
Customization: One of the main appeals of BenchMade Modern is the level of customization available. You can choose from multiple fabric options, sofa sizes, and even leg finishes to create your perfect piece.
Sustainability: BenchMade Modern uses only sustainably sourced hardwood for its frames to minimize its footprint on the environment.
Ease of Assembly: Putting together your new sofa has never been easier. The brand's innovative Couch Clamp System assures a seamless and hassle-free assembly experience.
Speedy delivery: Unlike other made-to-order furniture brands, BenchMade Modern offers an impressive 3-week turnaround on all their custom pieces.
100-Day return policy: If for any reason you're not satisfied with your purchase, BenchMade Modern has a generous return policy. You have up to 100 days to decide if the furniture is right for you.
With top-notch quality, customizable designs, eco-friendly materials, and customer-friendly policies in place, BenchMade Modern has earned its spot as one of the best direct-to-consumer furniture brands on the market.
4. Albany Park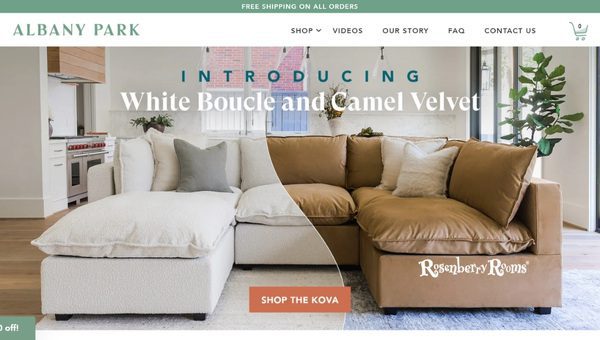 If you are on the lookout for a sofa that is both stylish and easy to assemble, Albany Park has you covered. This DTC brand prides itself on delivering beautifully-designed furniture that can be assembled stress-free and with minimal tools.
Features:
Sofas in a box: Albany Park's sofas are shipped in compact boxes, making them incredibly easy to transport and fit through tight doorways.
Easy assembly: Their furniture is designed for quick and simple assembly, with clear instructions and no special tools needed.
Quality materials: The brand uses durable, stain-resistant fabrics and cushions made from high-resilience foam.
With three distinct styles — the Park, the Albany, and the Kova — there's an option for everyone. Each style comes complete with a matching ottoman and armchair option to help you create a cohesive look in your living space.
5. Apt2B
Apt2B is a Los Angeles-based, DTC furniture brand that offers stylish, well-crafted furniture pieces at an affordable price.
This brand understands the challenges of finding space-saving designs that don't sacrifice style or quality. Co-founded by Alex Back and Mat Herman in 2010, Apt2B's philosophy centers on offering "style for real life."
Key Features
Wide Range of Options: Apt2B boasts a diverse selection of sofas, sectionals, beds, tables, and decorative accents to fit any taste or budget.
Customization: You can easily customize your piece by choosing from a range of upholstery options for sofas and sectionals.
Quality & Craftsmanship: Apt2B believes in providing top-notch quality for their customers with sturdy hardwood frames and high-density foam cushioning.
Free Delivery: In addition to great prices, Apt2B offers free nationwide shipping on all orders.
100-Day Return Policy: If you're not satisfied with your purchase (of over $50), you have up to 100 days to return it free of charge.
To check out their stylish collection and learn more about their sustainability efforts, visit Apt2B's website.
6. Floyd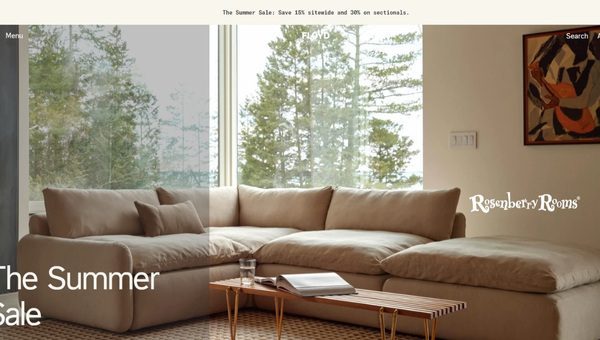 Floyd is an outstanding direct-to-consumer furniture brand known for its simplistic, modular designs and sustainable production practices. The brand's mission is to create lasting furniture that won't end up in a landfill but rather can be easily assembled, disassembled, and even reconfigured as needed.
Key Features:
Minimalist Design: Clear-cut lines and sleek shapes are the hallmarks of Floyd's aesthetic.
Modular Elements: Pieces like the Floyd Shelving System can be easily customized to fit your needs.
Eco-Friendly Materials: The company uses upcycled steel and ethically-sourced wood in its products.
Easy Assembly: All furniture comes with understandable instructions and minimal hardware, making DIY assembly a breeze.
If you're searching for a furniture brand that is committed to sustainability while offering stylish, functional pieces for your home, then Floyd should definitely be on your radar.
Their contemporary design options, combined with easy assembly and modular components, make them a top choice among direct-to-consumer furniture brands.
Their commitment to eco-friendly practices sets them apart from competitors in the industry as they are determined to create a positive impact on our environment.
7. Joybird
If you love mid-century modern furniture that offers both style and comfort, then Joybird is the brand for you. Their selection of sofas, chairs, tables, beds, and other home furnishings is impressive and crafted with an eye for detail.
Customizable Furniture Made Just for You
One thing that sets Joybird apart from other DTC furniture brands is its customizability. You can choose from a wide range of colors, fabrics, and finishes to create a piece that truly matches your personality and home vibe. This tailor-made approach ensures you get the perfect piece to suit your space.
Commitment to Sustainability
When it comes to sustainability, Joybird takes it seriously as they utilize eco-friendly materials in their products.
Their frames are made from responsibly sourced wood, and the company also recycles scrap materials in its production process. By minimizing waste and promoting an eco-conscious approach, Joybird demonstrates its commitment to responsible manufacturing.
White Glove Delivery Service
Ordering a piece from Joybird means you'll enjoy their white glove delivery service at no extra cost. This premium service ensures that your furniture is not only delivered but also assembled in your home by experienced professionals.
365-Day Home Trial
To top it all off, Joybird offers a generous 365-day home trial allowing you ample time to decide if the piece suits your needs perfectly - if not, returns are hassle-free.
With Joybird's dedication to design excellence, customization options, sustainability initiatives, and top-notch customer support – they've truly earned their place among the best direct-to-consumer furniture brands.
8. The Inside
If you're a fan of bespoke furniture and unique designs, The Inside is the perfect DTC brand for you. This innovative company offers custom-made upholstery and home furnishings at surprisingly affordable prices.
With a wide range of bold and stylish prints crafted by The Inside's team in collaboration with distinguished designers, you'll definitely find the perfect piece to match your taste.
What Sets Them Apart?
Customization: Choose from over 100 exclusive fabric options for an array of furniture pieces like beds, chairs, sofas, ottomans, and more.
Eco-conscious Manufacturing: They use sustainable materials such as FSC-Certified wood for their frames and water-based adhesives to create environmentally friendly furnishings.
Lead Time & Shipping: Considering their products are made-to-order, expect a lead time of approximately three weeks before shipping the finished piece. Plus, The Inside offers free shipping within the US!
Affordability: Despite offering custom-made options, their prices remain relatively wallet-friendly compared to traditional furniture manufacturers.
Collaborations
The Inside has long been known for its collaborations with well-known designers such as Peter Som, Clare V., and Scalamandré. These partnerships result in an ever-growing collection of exclusive designs that put a fresh spin on classic furniture styles.
In addition to that, they offer a 30-day return policy with no restocking fees – which means you can order your dream furniture without any risk or commitment.
In conclusion, The Inside is an excellent option if you're looking for unique custom-designed furniture without breaking the bank. Their combination of style variety, affordability, and eco-friendly manufacturing practices makes them stand out among direct-to-consumer furniture brands.
9. Maiden Home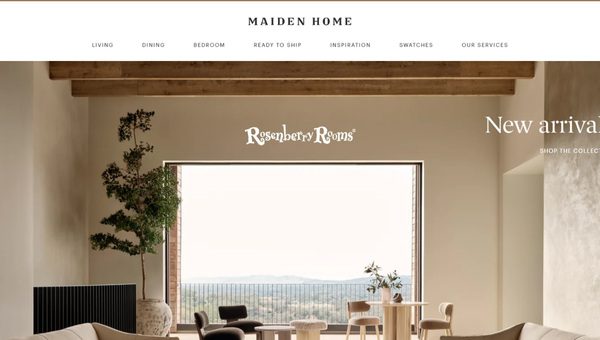 Allow me to introduce Maiden Home, a brand that offers customers unparalleled craftsmanship and exceptional design.
What truly sets Maiden Home apart is its commitment to producing high-quality, handcrafted furniture using ethically sourced materials from skilled artisans in North Carolina.
I'm particularly fond of their made-to-order approach, which ensures each piece of furniture is built just for you.
Customization and Unique Designs
Variety of styles: With a range of sofas, sectionals, chairs, and beds, Maiden Home caters to diverse tastes and preferences.
Personalized choices: Customize everything from the fabric, wood finish, cushion type, and more to create your dream piece.
Free swatches: Before committing to a purchase, you can request up to 10 free fabric swatches to find the perfect match.
Transparent Pricing and Quality Materials
Maiden Home offers an honest pricing model, providing customers with luxury-level furniture at a fraction of the cost. They achieve this by cutting out traditional retail markups and shipping directly to buyers.
By partnering with respected American craftsmen and using durable kiln-dried hardwood frames combined with eight-way hand-tied springs, Maiden Home ensures long-lasting quality for each piece they produce.
With free shipping within the US and a 30-day return policy (on select items), it's hard not to fall in love with this remarkable DTC furniture brand.
10. Interior Define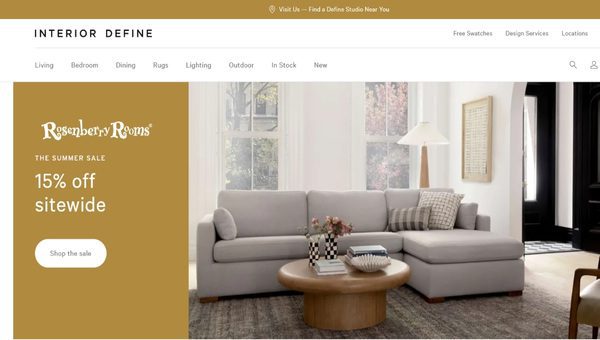 Interior Define is a remarkable furniture brand that specializes in crafting customizable, high-quality sofas, sectionals, chairs, and beds. Committed to delivering exceptional value, the company has built a strong reputation for its made-to-order approach that allows customers to truly personalize their furniture.
Highlights:
Customizability: Interior Define offers an extensive array of fabric and leather options, as well as multiple leg styles and cushion firmness levels.
Size Options: Their modular systems empower you to select the perfect sizing for your living space.
Guided Design Assistance: If you need to help designing your ideal piece, take advantage of their free design services.
Showrooms: While they primarily operate online, they do have select showrooms in the U.S., providing first-hand experience with their products before committing to a purchase.
Risk-Free Trial: All orders come with a 100-day risk-free trial period to ensure complete satisfaction.
Helping you achieve the perfect balance between style and comfort, Interior Define creates uniquely tailored furniture pieces that will elevate your home's aesthetic while fitting seamlessly into your daily life.
So next time you're looking for a statement sofa or cozy armchair, consider giving this innovative direct-to-consumer brand a try!
11. Fyrn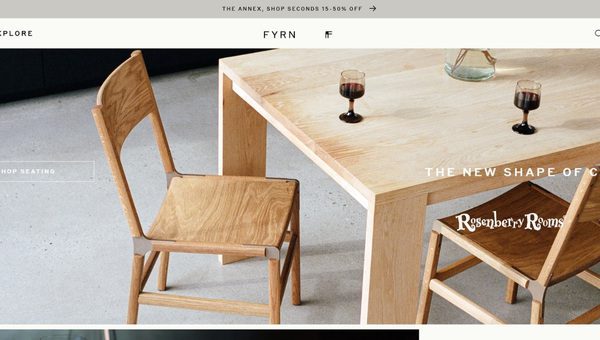 Fyrn is a San Francisco-based, award-winning furniture company that seamlessly combines modern design with traditional craftsmanship. Their products are artistically built using high-quality materials and sustainable practices.
Key Features:
Stemn Collection: Fyrn's signature line showcases a range of seating options with unique, patented Stemn Bracket hardware. These brackets give the furniture a sleek appearance while ensuring durability and ease of assembly.
Customization: Customers can customize Fyrn products by choosing from a variety of frame finishes, wood types, and seat coverings to create their perfect piece.
Eco-Friendly Production: Fyrn implements environmentally responsible manufacturing processes such as using water-based finishes and low-VOC adhesives.
Transparent Pricing: On their website, Fyrn provides clear pricing breakdowns that show how they compare to traditional retailers.
If you're looking for thoughtfully-designed furniture made from premium materials without compromising the planet's health, Fyrn might be the perfect choice. As a bonus, each piece is designed with easy assembly in mind, so you'll be able to enjoy your new additions in no time!
12. IKEA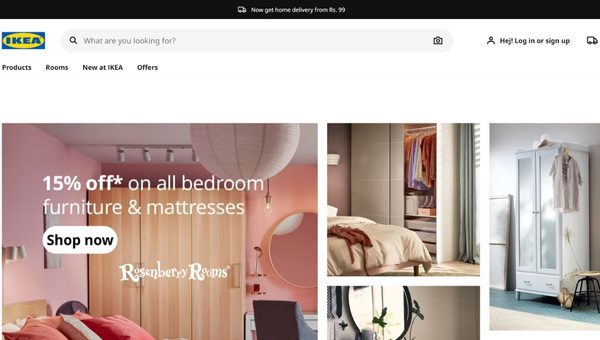 IKEA is a Swedish-founded multinational conglomerate that designs and sells ready-to-assemble furniture, kitchen appliances, and home accessories. It's one of the pioneers of modern, affordable furnishing solutions with over 445 stores in 60 countries.
Affordable and Modern Designs
IKEA's pricing strategy has made it possible for more people to enjoy Scandinavian-inspired furniture without breaking the bank. They offer a wide range of products, from simple and minimalist items to more elaborate designs with bold colors or patterns.
Easy Customization
IKEA products are modular, allowing customers to mix and match components or even create custom pieces tailored to their needs. They have a number of series like Billy bookcases or Pax wardrobes with numerous interchangeable parts.
Sustainability Commitment
Sustainability is one of IKEA's core values, which they prioritize in their production process. Most materials are sourced responsibly and sustainably, with plans to use only renewable or recycled materials by 2030.
Convenient Online Shopping
Aside from numerous physical stores worldwide, IKEA offers an easy-to-navigate online experience. There's also a virtual planning tool available on the website that lets you visualize your space before buying anything.
Key features:
Wide range of styles
Affordability without compromising quality
Customizable modular designs
Has an impressive ecological record
13. Castlery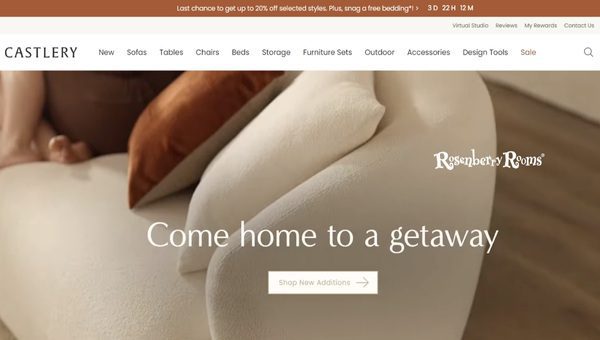 Founded in 2013, Castlery is a direct-to-consumer furniture brand that thrives on creating modern, yet timeless pieces with an emphasis on quality and affordability.
By cutting out the middleman and partnering with exceptional designers, the company offers stylish furniture at a fraction of traditional retail prices.
Design Philosophy
Castlery's design team collaborates with award-winning international designers to create exclusive collections that merge form and function seamlessly. Their furniture selections include everything from sofas and beds to dining tables and office chairs, ensuring that all aspects of your home can showcase a cohesive style.
Sustainability
One of Castlery's core values is sustainability. They prioritize the responsible sourcing of materials by working closely with suppliers who adhere to strict environmental standards. Additionally, they use Forest Stewardship Council (FSC)-certified wood for most of their products.
Customer Experience
Castlery is devoted to delivering an exceptional customer experience, so they offer 14-day returns on most items as well as flexible payment options like Klarna and Affirm. To help you visualize how their products will fit in your space, Castlery also provides 3D representations and room layouts on their website.
In summary, Castlery is:
An affordable DTC furniture brand
Known for collaborating with top international designers
Environmentally conscious through sustainable sourcing practices
Dedicated to creating an outstanding customer experience
14. Blu Dot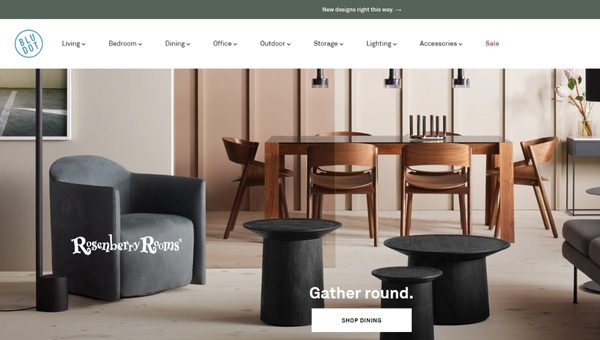 Started back in 1997 by friends with a shared passion for design, Blu Dot is an innovative DTC furniture brand that prides itself on creating modern furniture that's both visually appealing and reasonably priced. Whether you're looking for sofas, tables, chairs, or accessories, Blu Dot has it all.
Materials & Quality
Blu Dot puts a strong emphasis on producing durable and sustainably crafted products. You can expect to find solid wood, stainless steel and expertly manufactured materials in their lineup.
Style & Variety
With an eye on contemporary design, Blu Dot's collections are oozing with clean lines and minimalist aesthetics. If you appreciate unique furniture that stands out without being overly ostentatious, this brand is for you.
Pricing & Delivery
One of the advantages of shopping with Blu Dot is its competitive pricing. They offer top-quality designs at more accessible prices than many traditional retailers, making them a go-to option for budget-conscious shoppers.
Furthermore, shipping rates are based on the product's price – the higher the cost of the item, the lower the shipping rate you pay.
Head over to Blu Dot's website to see their impressive collection of modern furniture and accessories that will effortlessly elevate your living space.
15. Sabai Design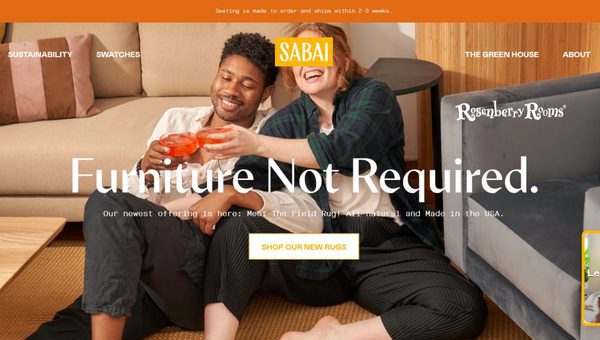 Sabai Design is changing the game when it comes to stylish and sustainable furniture options. This eco-conscious, direct-to-consumer company offers sofas, sectionals, and ottomans that are both beautiful and better for the environment.
Product Range
Sabai's product line is focused on three main categories:
Sofas
Sectionals
Ottomans
Each piece is meticulously designed to provide comfort and functionality, while seamlessly fitting into your home's aesthetic.
Sustainability
Committed to sustainability, Sabai Design utilizes FSC-certified wood, recycled fibres for fabric options, and CertiPUR-US-certified foam in its products.
Additionally, the company offers a Buy Back Program, where customers can return their used furniture for resale or recycling – keeping it out of landfills!
Customization Options
What sets Sabai Design apart from its competitors is the ability to customize your furniture according to your personal preferences. The customization process includes:
Choosing a fabric (five color options)
Selecting a leg style (two styles)
Picking arm style (two styles)
With these choices, you have control over how your perfect piece of furniture will look.
Shipping & Assembly
Sabai ships all their products directly from the factory for free within the contiguous United States. Easy assembly instructions are included with each order, which minimizes packaging waste and reduces your overall environmental impact.
So if you're looking for modern, comfortable, and sustainable furniture options, look no further than Sabai Design.
16. Rove Concepts
Rove Concepts initially began by specializing in mid-century modern furniture but has since expanded its product range to include contemporary and minimalist styles as well. The company prides itself on creating high-quality, hand-crafted pieces using sustainable materials and practices.
Affordable luxury: Rove Concepts aims to provide luxury furniture at competitive prices.
Customization: You can customize many of their products based on your preferences, such as colors and materials.
Trade program: They offer trade discounts for interior designers, architects, and more.
Showroom experience: If you prefer seeing their furniture in person before purchasing, Rove Concepts has a few showrooms located in major cities throughout the US.
Thanks to Rove Concepts, you no longer have to sacrifice style or quality just because you're sticking to a budget. I love how they strike the perfect balance between stunning design and affordability without compromising sustainability.
17. Saatva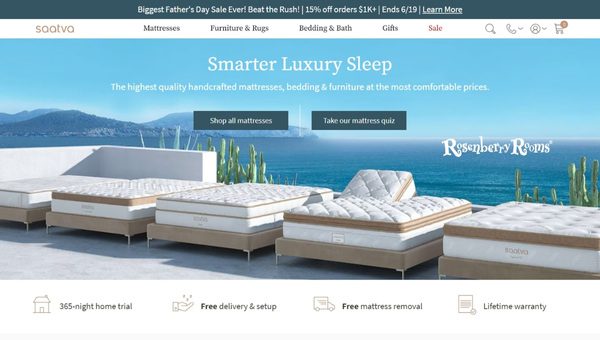 Saatva is a luxury mattress and home furnishings brand that has been shaking up the industry since its inception in 2010. One key detail that sets Saatva apart from other DTC companies is their dedication to sustainability and eco-friendly materials.
Products Offered
Mattresses
Bedding
Bed Frames
Furniture
Eco-friendly Practices
Saatva emphasizes the use of eco-friendly materials in their products, such as:
Organic cotton covers
Natural thistle flame retardants
Recycled steel coils
This ensures that not only are you getting a comfortable and durable product, but you're also making a conscious decision to reduce your carbon footprint.
Customer Support and Delivery
Saatva prides itself on providing top-notch customer support, offering free white glove delivery and mattress removal for your convenience. This means they will not only deliver your new mattress but also set it up for you and remove your old one — hassle-free!
In conclusion, if you're looking for a high-quality mattress with eco-friendly materials, exceptional customer service, and stress-free delivery options, Saatva is definitely a brand worth considering.
18. Poly & Bark
Poly & Bark has quickly become a favorite direct-to-consumer furniture brand, catering to those in search of stylish mid-century modern designs without breaking the bank. With their dedication to quality, craftsmanship, and providing exceptional value, Poly & Bark has amassed a loyal customer base.
Products and Design
Their product range includes everything from sofas and chairs to beds, dining sets, and home accessories like rugs and artwork.
You can confidently create an entire room with their beautifully curated pieces that echo mid-century modern aesthetics.
Sustainability
Poly & Bark prioritizes being eco-friendly by employing responsible manufacturing practices and using sustainable, ethically sourced materials.
Customer Service
Exceptional customer support is one of the pillars of this DTC brand. You'll experience attentive assistance during every step of your buying process — from product inquiries to order placement and shipping updates.
Affordability
Purchasing directly from Poly & Bark's website allows customers to enjoy stylish furniture at wallet-friendly prices by eliminating middlemen costs. Plus, they offer free shipping on all orders within the contiguous United States!
With its vast selection of designs, unrivaled quality at affordable prices, commitment to sustainability, and seamless customer experience, Poly & Bark should be at the top of your list when it comes to transforming your living space.
FAQs About Direct-To-Consumer Furniture Brands
What does Direct-To-Consumer (DTC) mean in the furniture industry?
DTC refers to brands that sell their products directly to customers through online platforms, eliminating the need for traditional retail stores and reducing costs, resulting in more competitive pricing.
How do I choose a reliable direct-to-consumer furniture brand?
Consider factors like overall style, product quality, sustainability practices, customer reviews, pricing, and delivery policies. Always research before making your decision.
Will these DTC brands allow me to see their products in person?
Some DTC brands have showrooms or pop-up shops where you can view and test their products. Check each brand's website for information on physical locations.
How do direct-to-consumer furniture brands handle returns and exchanges?
Return policies vary per brand. Generally, companies offer a no-hassle return policy within a specific time frame following delivery (30-100 days). Check each brand's website for their specific return policy.
Can I expect the same quality from DTC brands as from traditional furniture retailers?
Yes! Many DTC furniture companies are committed to providing high-quality products made using sustainable materials and eco-friendly practices while maintaining affordability and stylish designs comparable to traditional retailers.
Conclusion
Direct-to-consumer furniture brands have truly transformed the way we shop for our home spaces. The convenience of online browsing and purchasing, coupled with elegant designs, affordability, and eco-friendly practices, make these DTC companies an irresistible option.
As I've personally explored some of these fantastic brands like Poly & Bark, it's safe to say that they live up to their promise of delivering value without sacrificing style or quality.
So the next time you plan a home makeover or simply want to refresh your living space, don't hesitate to give these 18 Direct-To-Consumer Furniture Brands a try — from sofas and chairs to beds, dining sets, and accessories. With the wealth of innovative options at your fingertips, creating that dream space is now just a few clicks away!