Are you waking up in the middle of the night with a numb arm or aching shoulder? As a side sleeper, choosing the right mattress topper can greatly improve your sleep quality.
Investing in the best mattress toppers for side sleepers means investing in restful and rejuvenating sleep. So stop tossing and turning, and let's help you find the perfect fit for your sleeping style.
Sleeping on your side is more common than you might think, with most people unaware that their discomfort could be alleviated with just one simple upgrade.
We'll guide you through everything you need to know about selecting a supportive, comfortable, and durable mattress topper so you can finally win your battle against sleep deprivation.
Comfortable sleep isn't just a luxury; it's a cornerstone of wellbeing. Let's take proactive steps towards achieving that!
10 Best Mattress Toppers for Side Sleepers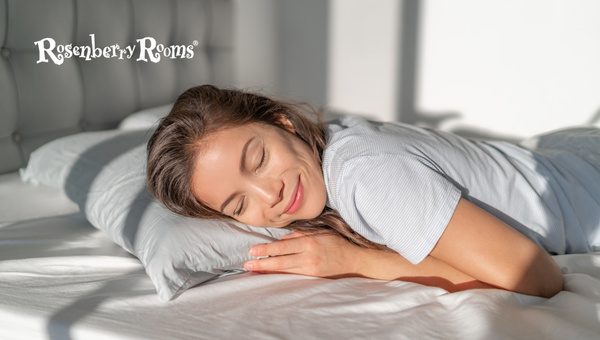 Sleeping on one's side is one of the most common sleeping positions, but it can sometimes be challenging to find the right support and comfort.
A good mattress topper can bridge the gap between a hard mattress and a restful night's sleep. For side sleepers, it's crucial to select a topper that provides pressure relief, aligns the spine, and maintains the natural curve of the body.
Among the many options available, the Saatva Graphite Mattress Topper stands out for its exceptional features tailored for side sleepers.
Also Read: 10 Best Mattress For Migraines In 2023 [Tips for Avoiding]
Saatva Graphite Mattress Topper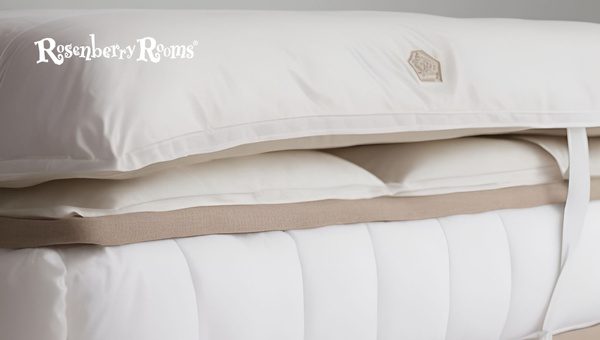 Designed for those who treasure comfort, the Saatva Graphite Mattress Topper delivers an unprecedented sleeping experience. It's transformative, particularly if you are a side sleeper. Why? Let's find out.
This mattress topper is generously layered with memory foam that effortlessly contours to your body's curves, providing pressure relief where side sleepers need it most - the shoulders and hips. This ensures you wake up free from numbing sensations or muscle stiffness.
The 3-inch thickness of the topper guarantees ample cushioning for your body. Remember, as a side sleeper, your comfort hinges on having support that's suitable for the key pressure points we just mentioned.
This product rises above common memory foam woes like overheating. The genius lies in its top layer, which is infused with graphite, a material known for its impressive heat-dissipation properties. As a result, overheating concerns are put to bed…pun intended!
Finally, this topper also stands out, given its organic cotton cover. Not only is it soft and breathable, but also hypoallergenic - a pertinent feature for those prone to allergies.
If you are a side sleeper finding it hard to secure a good night's sleep, then you might be just one Saatva Graphite Mattress Topper away from transforming your nights.
Pros
Pressure-relieving
Cooling graphite infusion
High-density foam support
Durable construction
CONS
Pricey
Heavy to move around
TEMPUR-Adapt Mattress Topper
When you imagine the ideal topper for side sleepers, comfort, support, and durability most likely come to mind. The TEMPUR-Adapt Mattress Topper effortlessly checks these boxes.
Made with TEMPUR material, this 3-inch mattress topper stands out with its proprietary foam that brilliantly adapts to your body's shape, weight, and temperature.
Such craftsmanship makes it an ideal match for side sleepers who require consistent support along their body curves.
Even better is the fact that it is designed to distribute pressure evenly. No more waking up with painful shoulder or hip joints.
Its removable cover is easy to clean and is resistant to allergens and dust mites - ensuring you sleep in a healthy environment every night.
The TEMPUR-Adapt Mattress Topper also comes with a 25-year warranty, which speaks volumes about its durability. It is truly a worthy investment for side sleepers seeking restful nights and lively mornings.
Pros
Adapts to body shape
Reduces motion transfer
Removable, washable cover
Layla Mattress Topper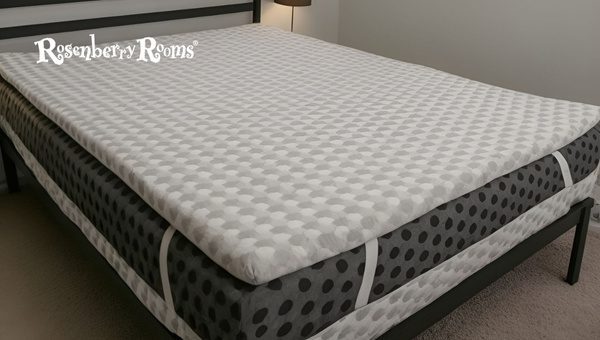 The Layla Mattress Topper manages to master both comfort and cooling, making it a winning option for side sleepers.
Its key feature is the copper gel-infused memory foam that not only molds around your body's unique curves, providing needed pressure relief but also excels at temperature regulation.
If you often end up uncomfortably warm during the night, rest assured this mattress topper effectively dissipates heat away from your body.
As a side sleeper, you'll appreciate how this 2-inch thickness mattress perfectly balances plushness without compromising on any of the essential supportiveness.
Additionally, its soft cover made from thermal material further contributes towards regulating your bed's climate by adjusting its temperature in response to your body heat.
With the Layla Mattress Topper by your side (quite literally), say goodbye to disturbed sleep and hello to tranquil nights.
Pros
Copper-infused cooling
Dual-sided firmness
Hypoallergenic properties
CONS
Initial odor
Can be heavy
Also Read: 10 Best Mattress Toppers for Arthritis [How To Choose In 2023]
Puffy Mattress Topper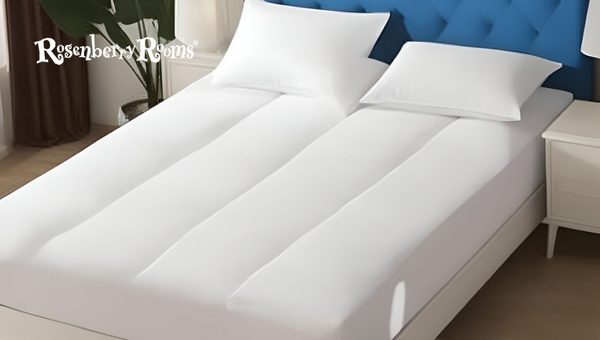 Leaping the Puffy Mattress Topper is yet another lifesaver for side sleepers. It packs a multitude of features that ensure your nights are wrapped in the luxury of superior comfort.
It comes with dual pressure relief- which translates to smoother and more seamless transitioning as you roll from one side to another during your sleep. So toss and turn all you like because your body will remain enveloped and comfortably cradled.
Comfort runs deeper with this one, though, given its cooling properties. Constructed with bamboo rayon fabric, the cover naturally facilitates airflow that keeps you wonderfully cool throughout the night. It's resistant to dust mites and hypoallergenic – a perfect match for allergy sufferers.
Let's not overlook its drawstring attachment that will keep your mattress topper in place despite any tossing or turning - no more waking up to fix a misaligned bed.
A simple rule of thumb: if you want assured luxury as a side sleeper, then Puffy Mattress Topper should certainly top your consideration list.
Pros
Luxurious comfort
Hypoallergenic
Breathable cover
CONS
Pricey relative to competitors
Limited firmness options
Brooklyn Bedding Gel Swirl Memory Foam Mattress Topper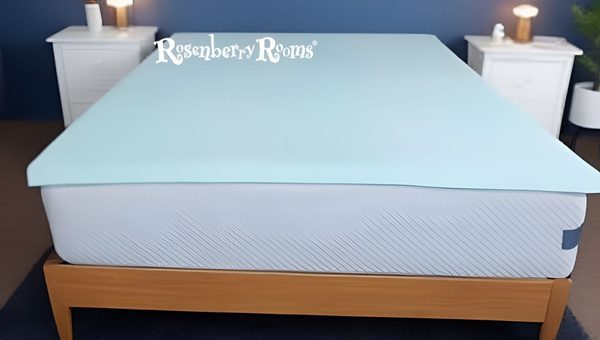 The Brooklyn Bedding Gel Swirl Memory Foam Mattress Topper is an unparalleled balance between firmness and plush comfort - making it ideal for side sleepers who often grapple with finding the right equilibrium.
This 2-inch thick gel-infused memory foam offers just enough support while also ensuring maximum comfort by perfectly hugging your body contours and not forgetting its role in minimizing motion disturbance for those sharing the bed.
Talking of tossing and turning, unlike conventional memory foam, this mattress boasts advanced cooling gel swirls infused within the foam that aids in temperature regulation all night long.
It comes enclosed in a removable and washable cover – so maintaining cleanliness is a breeze. As a side sleeper, versatile comfort and hygiene are essential for your good night's sleep, both of which this topper marvelously covers.
Sleeping on your side shouldn't feel like a compromise, and with Brooklyn Bedding Gel Swirl Memory Foam Mattress Topper, it certainly won't be!
Pros
Gel-infused cooling
Pressure point relief
Affordable pricing
CONS
Take time to expand fully
Less dense than others
ViscoSoft Select High Density Mattress Topper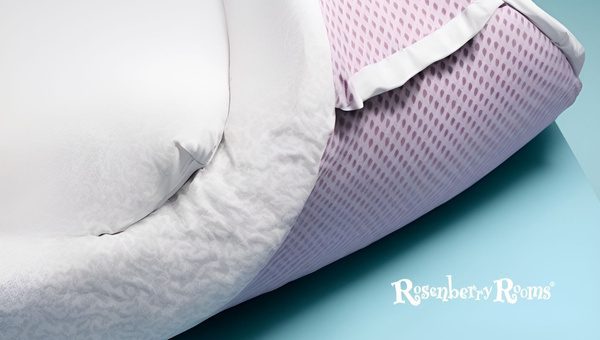 When it comes to side sleepers, ViscoSoft Select High Density Mattress Topper is a game-changer in the sleep arena. It has several features that guarantee a restful night's slumber for side sleepers.
Built with high-density memory foam, this 3-inch topper is unique in its ability to balance softness and firmness. Resultantly, it offers exceptional comfort and unwavering support for side sleepers where they need it most: hips and shoulders.
The memory foam provides pain relief by evenly distributing your body weight across the bed. This prevents the occurrence of painful pressure sores.
ViscoSoft also boasts cooling technology to help regulate body temperature for continuous, comfortable sleep without overheating -- often a common concern in other memory foam products.
Topped off with an easy-to-clean machine washable cover, this mattress topper truly checks the boxes for side sleepers: comfort, support, temperature regulation, and ease of care.
Pros
High-density support
Ventilated design
Premium plushness
CONS
Retains some heat
Slightly heavy
Read More: How To Sleep After Cervical Neck Surgery? [Do's and Don'ts]
ViscoSoft Serene Hybrid Mattress Topper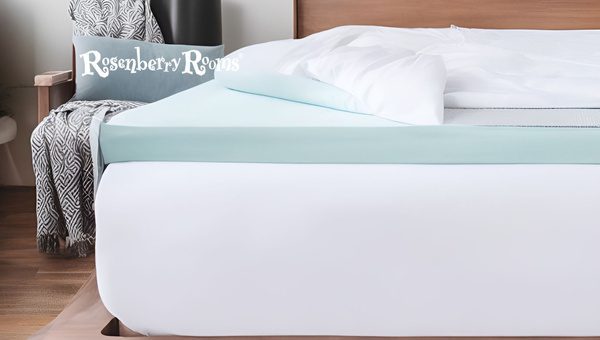 Elevate your sleeping experience with the ViscoSoft Serene Hybrid Mattress Topper, specially tailored to suit side sleepers.
This mattress topper is unique due to its hybrid composition of plush-down alternative filed upper layer coupled with high-density gel-infused memory foam underneath.
This hybrid design rewards you with two winning features: pain-relieving support from the memory foam part that contours expertly to your body's shape, plus a dream-like soft and fluffy sensation from its down substitute layer.
It's a win-win for all pressure points involved! What's more? The gel-infused nature of this mattress assists in climate control. It helps disperse heat— ensuring that you get a cool night's nap without sweating or feeling too warm.
A bonus: there's also an elastic strap on each corner to secure the topper in place. This means no more frustrating adjustments in the middle of the night!
Pros
Dual-layer comfort
Gel-infused cooling
Hypoallergenic fill
Nolah Mattress Topper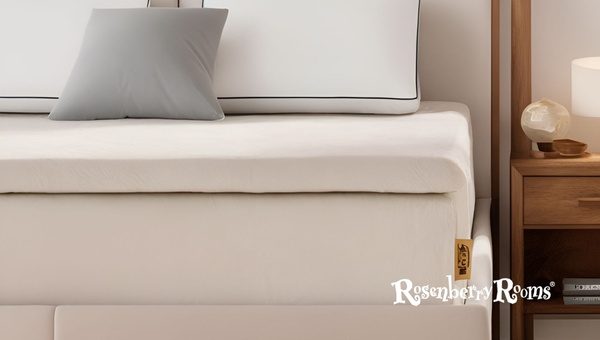 If you're looking for a substantial boost in comfort during nighttime, the Nolah Mattress Topper might be just what you need. Built for side sleepers, its thoughtful construction is conceived to provide unrivaled rest and rejuvenation.
Thoughtfully crafted with 2 inches of AirFoam, this topper provides superb pressure relief by perfectly contouring your body's natural curves. This means no more waking up with achy shoulders or stiff hips.
Beyond offering top-notch support and comfort, the Nolah mattress topper also excels in ensuring cooling, thanks to its Viscose cover that promotes airflow. You can kiss those sweaty nights goodbye!
It comes with straps to secure it on your bed - something surprisingly overlooked by many brands. Enjoy a toss-and-turn-free sleep, knowing your mattress topper will stay put!
The Nolah Mattress Topper is a dream come true for side sleepers seeking pressure relief and serene slumber.
Pros
Pressure-relieving AirFoam
Cooler than traditional foam
Resilient and durable
CONS
Limited thickness options
Initial odor
Linenspa 3-inch Gel Infused Memory Foam Mattress Topper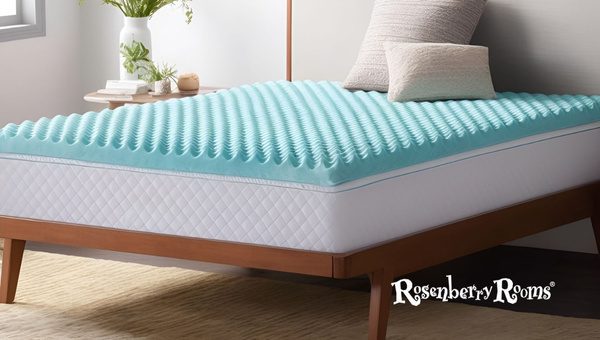 The Linenspa 3-inch Gel Infused Memory Foam Mattress Topper could be your ticket to better sleep as a side sleeper.
This mattress holds a distinguished reputation due to its excellent blend of softness and supportiveness - a hallmark feature that sleepers seek.
Its 3-inch plush memory foam gives an immediate leap in comfort by conforming to your body curves while relieving pressure points corresponding to hip and shoulder areas.
This gem has one more trick up its sleeve: temperature regulation! It uses gel infusions that effectively disperse heat, which otherwise might have disrupted your peaceful slumber with unsettling warmth.
Many users rave about the durability of this Linenspa product as well – another crucial factor when choosing a mattress topper.
It's safe to assume that with this mattress top on your bed, you're in for a long period of satisfying and rejuvenating sleep.
Pros
Cooling gel infusion
Contouring support
Value for money
CONS
It can be firm initially
Take time to expand
Lucid Gel Memory Foam Mattress Topper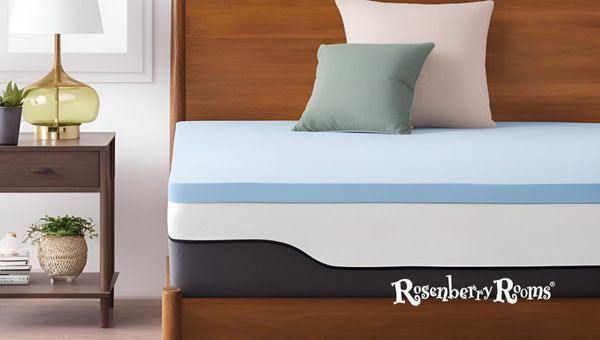 Side sleepers meet your match - the Lucid Gel Memory Foam Mattress Topper. This is a mattress topper that demonstrates an exceptional understanding of side sleepers' needs.
Positioned as one of the best on the market, it employs 3 inches of plush gel-infused memory foam. This thoughtful inclusion offers exactly what you, as a side sleeper, would benefit from most – by yielding to your body shape, it provides relief on critical pressure points while supporting exactly where it counts!
Its unique gel infusion isn't merely for show, either. The ingenious concept aids in temperature regulation throughout the night, ensuring you enjoy cool and undisturbed rest.
Ventilation is another standout feature. With small holes spread across its surface, breathability goes unchallenged, and heat retention becomes a non-issue.
If you're a side sleeper with dreams of blissful nights, the Lucid Gel Memory Foam Mattress Topper might just be poised to make those dreams come true.
Pros
Breathable design
Gel-infused cooling
Provides spinal alignment
CONS
Some users report sinking
Can retain slight heat
Explore More: 6 Best Pillows for Vertigo To Reduce Your Dizziness In 2023
FAQs about The best mattress toppers for side sleepers
What makes a mattress topper suitable for side sleepers?
A suitable mattress topper for side sleepers should offer pressure relief features, specifically at the shoulders and hips. It should contour to the body's shape for added support.
Which thickness is best for side sleepers' mattress toppers?
Typically, a 2-3 inch thick mattress topper provides the ideal balance of comfort and support needed by side sleepers.
Can a good quality mattress topper help mitigate shoulder pain in side sleepers?
Absolutely! A quality topper can provide much-needed cushioning and reduce pressure on the shoulder, thus mitigating pain.
Does the material of a mattress topper matter for side sleepers?
Definitely. Memory foam is often recommended due to its ability to contour the body, while latex offers great support. Gel-infused materials help with cooling.
How does a cooling feature in a mattress topper benefit side sleepers?
Mattress toppers with cooling properties, like gel-infused ones, prevent overheating during the night, which can otherwise disrupt your sleep.
Conclusion
A bed without a mattress topper is much like a car without good shock absorbers. Especially for side sleepers, a quality mattress topper doesn't just add comfort but also crucial support where it's needed most.
It can quite literally be the difference between waking up feeling fresh and invigorated or grappling with painful pressure points.
Investing in curated products for side sleepers, such as the Saatva Graphite Mattress Topper, Nolah Mattress Topper, or Lucid Gel Memory Foam Mattress Topper, can remarkably enhance your sleep quality.
Don't compromise on your slumber; give yourself the gift of blissful nights with the perfect mattress topper.