Have you ever purchased an air mattress from Walmart, only to find it doesn't quite meet your expectations once you got it home?
Understanding the ins and outs of the Walmart air mattress return policy can save you significant time, stress, and possibly money.
When that air mattress you thought would be perfect for your camping trip or unexpected guests develops a leak or isn't comfortable, knowing how to navigate a return is crucial.
Armed with the knowledge of Walmart's return policy, you'll approach these purchases with confidence and peace of mind.
Walmart Air Mattress Return Policy In 2023
Walmart generally allows returns for items within 90 days of purchase, including air mattresses. However, they must be in original packaging and new condition. The company may require proof of purchase, like a receipt. If the product is defective, Walmart provides the option for a refund or exchange within the warranty period.
You can return items directly to the store or select a scheduled pickup from your home. Ensure you include any additional components, like pumps or repair patches, that came with the mattress.
Online Purchases Walmart Air Mattress Return Policy
If you bought your air mattress online via Walmart's official website, don't worry! The same 90-day return policy applies for any online purchases. To initiate a return, visit the 'Your Account' section and locate the air mattress in your recent purchases.
Once you select it, click on 'Start a Return,' fill in all necessary details, including the reason for returning it, and then submit. Afterward, keep the generated return barcode safe - you'll need it later.
In-Store Walmart Air Mattress Return Policy
For those who purchased their air mattress at one of Walmart's physical stores, here's some good news: Returning an item is hassle-free! Like online buyers, those who bought their inflatable mattress in-store have up to 90 days to return it with their receipt.
Stop by any local store with your item and receipt on hand. Visit the Customer Service Desk, and they will facilitate the process.
What to do if You're Not Sure Where to Start?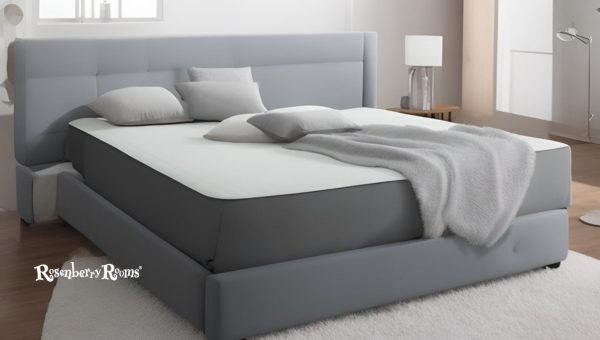 Worry not, we are here to help you navigate the return process seamlessly. Walmart aims to make the return procedure for an air mattress as straightforward and convenient as possible.
Let us Help
The first step is simple: ensure you have your item on hand. This includes any accessories that came with it, such as pumps or repair patches, whatever it is. When visiting the store, bring these components and your proof of purchase, also known as a receipt.
Print your shipping label from Walmart's official website or app if you've purchased online. This will provide a QR code and shipping instructions for returning your item.
To begin the online return procedure, enter your Walmart account and go to "Your Orders." From there, click on "Start a Return" beside the air mattress you wish to send back. As always, keep your order number and receipt handy during this process.
Required Documentation to return Air Mattress At Walmart
When returning an air mattress to Walmart, it is essential to have some vital documentation. This primary document would be the store receipt or order number.
The receipt or order number acts as proof of purchase, showing the date, price, and location where you bought the air mattress.
Ensure the receipt is legible and intact; otherwise, Walmart might not accept the product return. If you made an online purchase, your order confirmation email or account history would contain your order number, which also serves as proof of purchase.
How to Return Your Mattress at Walmart?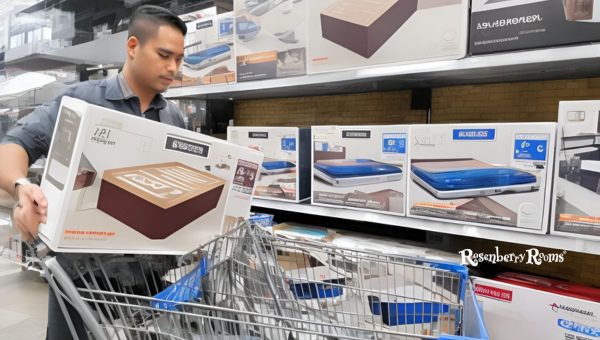 Returning an air mattress to Walmart is a fairly simple process, whether purchased in-store or online. What makes it comfortable is that you can choose the most convenient method, either returning it directly to the store or organizing a scheduled pickup from your home. Below, let's walk through the specific steps for both scenarios.
Also Read: How To Fix An Air Bed Keeps Losing Air Or Deflates 2023
How To Return In-Store?
Walmart prides itself on its hassle-free return policy. If you decide your newly bought air mattress doesn't meet your expectations or has manufactured defects, returning it in-store is straightforward. Here are the steps:
Select the items: Identify the air mattress and any additional components like pumps or repair patches for return.
Reason for the return: Ensure you have valid justification, such as found defects or performance issues.
Select 'Return to store': Navigate this option on Walmart's mobile app or website.
Get return barcode: You will receive an email with a barcode after submitting your request. This barcode needs to be presented during in-store return.
Review your return or refund summary: Take time to verify all details are accurate before proceeding further.
Submit your return: Agree with the terms of the returns policy and submit it using their online platform.
Get email confirmation: Once submitted properly, Walmart's team will send an email confirmation on further proceedings.
Package the item with all original packaging: Items must be returned in their original packaging, including all documents and accessories.
Drop it at USPS or FedEx locations: If you opt for mail-in returns rather than visiting the store, you can drop it off at USPS service counters or FedEx facilities.
You could save time by avoiding peak hours of customer service check-ins and check-outs by going early in the morning on weekdays when less crowded.
On average, processed refunds might take up to 5 business days, depending on the payment method used for the original purchase.
How To Return an Air Mattress Online?
Returning your air mattress online may seem confusing, but it's easy once you get the hang of it.
Walmart is renowned for creating a hassle-free shopping experience that extends to its return policy. Here's how you can get started:
Select the item: Begin by logging into your account on the Walmart website. Click on "Your Orders" in the account menu. Select the air mattress from your list of recent purchases you wish to return.
Reason for return: Once selected, click "Start a Return" beside your air mattress purchase. A screen will appear, prompting you to state a reason for this return. Be as precise as possible; this helps improve customer experiences in the future.
Schedule your return: In this stage, decide whether to bring the item back to a store or schedule a pick-up at home – choose whichever is more convenient for you.
Get your return barcode: A digital receipt in the form of a barcode is generated after scheduling the return. Save this barcode; it will be necessary when returning or exchanging your item.
Review Return or Refund Summary: Before finalizing, review all provided details comprehensively within your refund summary, which outlines what to expect regarding refunds or credits related to this return.
Submit Your Return: Confirm and submit the request after reviewing all information entered by clicking "Submit Return." If done successfully, you'll receive two emails confirming both – the receipt of the submission and processing stages.
Package Your Item: Of utmost importance is ensuring all original packaging remains intact with no visible damage, along with including any accessories that came with your air mattress, e.g., pumps or repair patches. Begin packing these items meticulously for pick-up or drop-off at designated locations based on what was elected when scheduling this return.
Returning your online air mattress purchase at Walmart can be a walk in the park. Patience, attention to detail, and compliance with provided guidelines are key for a smooth process and speedy refund.
Can I Return An Inflatable Mattress Without a Receipt?
Absolutely! Walmart understands that receipts can get misplaced. So, they've made their return process flexible to accommodate such scenarios.
If you lose your receipt, there is no need to panic. Pack your inflatable mattress and any accessories back in its original packaging, if available. Take it to the nearest Walmart store.
In the store, they'll typically look up your purchase using your credit card or the phone number associated with your account. If your purchase is found in their system, they'll handle the return then and there.
Although it's possible to return items without a receipt, it's always easier if you can find and bring them with you! Don't forget to ask for help from the friendly Walmart staff if you are unsure.
Also Read: Queen Air Mattress Dimensions 2023 [Twin, Full, Queen & King]
5 Tips When You Encounter Issues With Your Return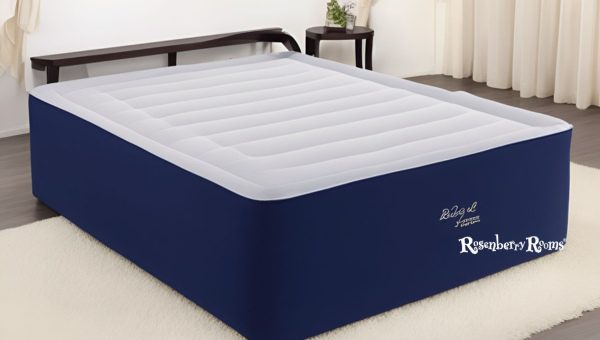 Facing issues while trying to return your air mattress to Walmart? With the comprehensive return policy, things could go awry sometimes.
If you ever find yourself in a pickle with the whole return process, remember these five helpful tips to navigate smoothly through the situation.
Check the Return Policy
Each product category at Walmart has specific return policies that can differ subtly. Take a moment to review Walmart's official return policy for air mattresses.
It provides details such as return period eligibility, necessary paperwork, condition of the item, etc. Ensuring you have covered all the guidelines will save you from uncertainties and potential pushbacks.
Bring All Receipts and Documents
In your hurry to sort things out, don't forget to bring all relevant receipts and proof of purchase documents when you visit the store.
Receipts act as solid evidence of your purchase and hold vital information like product description, price paid, and transaction date, all of which facilitate a seamless return experience.
Speak to a Manager
Isn't your issue resolved at the customer desk? Ask politely to speak with a manager. Managers often have an increased level of authority and can handle more complicated situations regarding returns. Discussing your issue with them can likely resolve it promptly or point you toward an alternative solution.
Use the Walmart App
The Walmart App has some handy features that make returning items easier than ever! You can initiate an in-store return with just a few taps on your smartphone.
Just navigate through Account > Purchase History > Start A Return within the app. It also offers details about its in-store express lanes for expeditious returns.
Be Polite but Firm
Maintaining a polite but firm attitude can go a long way in resolving problems effectively. Customer service representatives are there to assist you; however, they may have limitations based on the company policies.
By being assertive and respectful, you can ensure your views are heard, delivering a more effective conversation that will likely work out in your favor.
FAQs about Walmart air mattress return policy
Can I return an air mattress to any Walmart store?
Yes, you can return your air mattress to any Walmart store, irrespective of the location where it was originally purchased.
Do I need the original packaging for returning an air mattress?
Ideally, you should return the air mattress in its original packaging, including all accessories that came with it.
Does Walmart's return policy for air mattresses also apply to online purchases?
Yes, in-store and online air mattress purchases are subject to Walmart's same 90-day return policy.
What if my receipt is lost or misplaced? Can I still return my inflated mattress?
You can still return your inflatable mattress without a receipt, but remember this could be subject to additional verification.
Can I exchange a defective air mattress for another model or brand at Walmart?
Returning an item doesn't necessarily mean getting a refund; you can opt for an exchange depending on availability and price differences.
Conclusion
Understanding Walmart's air mattress return policy helps ensure a hassle-free shopping experience. Whether your purchased product is online or from a physical store, you can return or exchange it within 90 days.
You can deal with any potential issues effectively by being informed about the process and knowing the essentials to carry with you during the return process.
Effortlessly navigate through these returns and exchanges and make the most out of your shopping experience at Walmart. After all, a smoother shopping experience is all we hope for!