Are you contemplating a fresh coat of paint for your home but feel overwhelmed by the vast ocean of color options?
Let's focus on the best shade: Sherwin Williams Eider White SW 7014. With its soft, striking brilliance, this is one color that may have the transformative power you're scouting for.
Choosing the right paint color can seem like an uphill battle. Instead of adding stress, it should bring joy and excitement as you set off on this journey to beautify your space.
Sherwin Williams Eider White SW 7014 removes all the fuss and presents an elegant solution with its understated charm and versatility. Like a blank canvas, it waits to breathe life into your decor visions. Now let's get to know more about it.
About Sherwin Williams Eider White SW 7014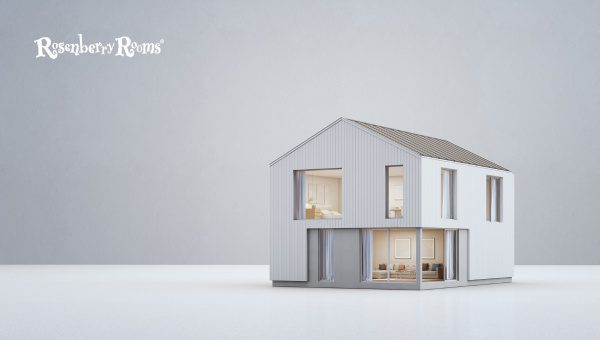 Sherwin Williams Eider White SW 7014 belongs to the elegant white color family. With notable collections such as Colormix Forecast 2020 (Haven), Living Well (Unwind), Top 50 Colors, West Elm (Fall/Winter), and Finest Whites & Neutrals (Finest Whites), including it in their palettes, this shade has undoubtedly proven its popularity.
Additionally, it's versatile enough for interior and exterior projects. This is a rarity among paint colors and a testament to Eider White's flexibility.
Specifics of Eider White
The location number of this color is 256-C5. Delving deeper into its specifics, let's examine # the hex value at #E2DED8.
The RGB values include R:226, G:222, and B:216, implying that the color combines subtle red, green, and brown hues- a beautiful blend!
The Light Reflectance Value (LRV)
One critical aspect of any paint color is its Light Reflectance Value or LRV. For Eider White, it stands at a robust 73. This suggests that the color can reflect light, making your spaces feel brighter and more prominent.
Read More: Sherwin Williams Redend Point SW 9081 [Paint Color Review]
Understanding Eider White's True Color
Eider White by Sherwin Williams often confuses color enthusiasts with its unique blend, leading them to question if it is greige, gray, or taupe.
Diving deeper into what makes up Eider White, it can be classified as a cool white paint color with gray undertones. Here are a few pertinent details:
It's not pure white; instead, it leans toward the gray end of the spectrum.
While observing the shade's undertones closely, you will find a hint of taupe, especially in lower light conditions.
However, it's not considered a 'greige' color as Eider White doesn't possess a potent mix of beige and gray.
How Lighting Affects Eider White
It's essential to understand how lighting can alter the perceived paint color on your walls:
In well-lit areas: Eider appears closer to clean white.
In low-light interiors: It tends to display more prominent grayish-taupe undertones.
Ultimately, I would categorize Sherwin Williams' Eider White as a light gray/taupe shade that presents itself as a sophisticated off-white in certain lighting conditions.
This intricate spectrum makes this hue versatile and perfect for blending in with varying decor styles and home spaces.
Understanding Eider White's Undertones and LRV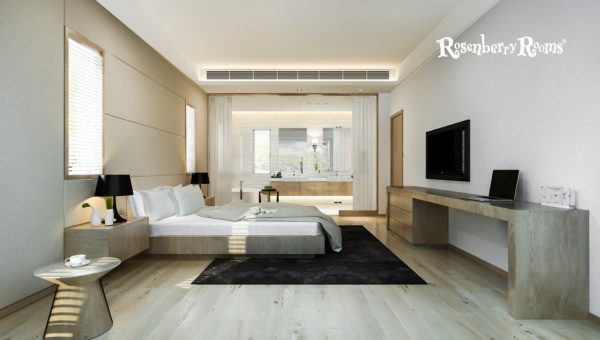 As the human eye tends to perceive color in varied ways depending on the presence of light and juxtaposition with other colors, it's critical to understand the undertones and LRV (Light Reflectance Value) when choosing paint.
Undertones
Predominantly, Eider White SW 7014 has cool undertones. While it leans more towards a gray shade, its intricate spectrum also has subtle taupe undertones.
This shines through under lower lighting conditions, toning the remarkable aspect and emitting a warmer vibe.
LRV Matters
LRV calculates the percentage of light a paint color reflects. It ranges from 0% (absolute black, absorbing all light) to 100% (pure white, reflecting all light.)
Sherwin Williams Eider White SW 7014 holds an impressive LRV of 73. This places it in the higher spectrum of light reflectance.
An LRV of 73 implies that this hue has an excellent prowess to bounce back light, making spaces look airier and more considerable. This makes Eider White a perfect selection for smaller rooms or those with few windows.
By understanding these essential aspects, one can certainly utilize them to effectively bring out the innate magnificence of Eider White in their living spaces.
Warm or Cool - Where Does Eider White Stand?
Each hue can be classified as warm or cool in the broad spectrum of paint shades. Defining a color based on temperature often sets the stage for its versatility and ambiance. And here's where Sherwin Williams Eider White treads a delicate balance.
The Temperature Spectrum
Eider White is predominantly a cool shade boasting muted gray undertones. But it's not icy cold; this is where its subtle warmth seeps in.
Warm Touches
Although Eider White leans more towards the cooler side, it does incorporate hints of warm taupe undertones.
When exposed to lower lighting conditions or nighttime, you'd notice a comforting, friendly vibe enveloping your walls without detracting from its crisp, cool aesthetic.
Let's look at the prime features of Eider White:
Its LRV stands at 73, reflecting substantial light, making spaces seem more significant.
It brings an airy freshness to your space with its cool aesthetic.
Despite being predominantly calm, it surprises with understated warm vibes sometimes.
It offers incredible versatility to align with varied decor styles and themes.
As an overall verdict, Sherwin Williams Eider White SW 7014 gently swings between both ends of the spectrum - making it neither pure white nor starkly cold. This intricate equilibrium makes this hue highly sought-after in home decor trends.
Decoding the Best Trim Colors with Eider White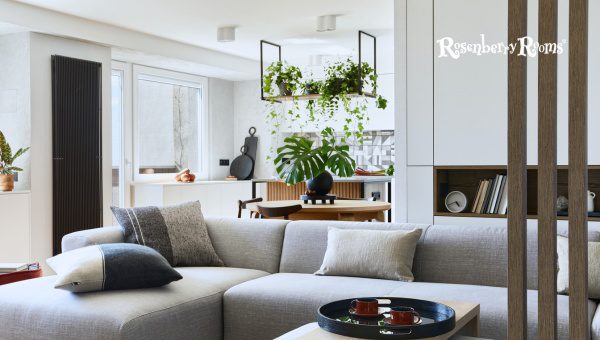 Two options stand out when choosing the perfect trim for Sherwin Williams Eider White SW 7014.
Sherwin Williams High Reflective White SW 7757: High Reflective White is a brilliant option for creating a crisp and clean look. This pure, bright white is one of Sherwin Williams' whitest whites, making it an ideal candidate for trims when paired with the elegant Eider White. It creates a striking distinction without being overwhelmingly contrasting.
Benjamin Moore Chantilly Lace OC-65: Benjamin Moore's Chantilly Lace OC-65 might be right up your alley if you're after complementary warmth instead of stark contrast. Even though it's more of a warm-toned white, it still pairs incredibly well with the more astonishing Eider White, offering an entrancing blend.
Neither of these whites will clash against Eider White but enhance its subtle charm, bringing forth your walls beautifully.
Always remember: The trim color can make or break the overall effect of your chosen paint color! So choose wisely and let your walls sing praises in their gorgeous hues.
Can Eider White be used effectively for a space's interior and exterior?
If you're deliberating whether Sherwin Williams Eider White can enhance your interior and exterior, then let me assure you — it certainly can! Eider White's dazzling adaptability makes it shine brightly in both contexts.
Interiors with Eider White
Regarding interior spaces, Eider White does wonders across the board. Whether in your bedroom, living room, or kitchen, this hue brings an elegant charm and creates a tranquil environment.
You can also introduce Eider White into specific sections of your home interiors, such as:
Cabinets and Shelving units: Freshly painted cabinets in Eider White would emit a clean and tidy impression, enhancing the overall look of your space.
Hallways: Hallways enrobed in this shade feel more spacious and welcoming.
Using Eider White on Ceilings
Consider painting your ceilings with Eider White for a quick infusion of lightness- creating a smooth visual effect that elongates and brightens any room.
Exterior Facade with an Eider Touch
As for exteriors, Sherwin Williams' Eider White is competent at handling varying outdoor light conditions while maintaining the original essence of the color.
Imagine your facades gleaming with this tasteful shade nestled amidst beautiful outdoor scenery – creating a picture-perfect view every time.
So take my word when I say paint away with Sherwin Williams Eider white SW 7014! This versatile color is perfect for transforming both indoor spaces and outdoor facades.
Eider White: Lighting And Directions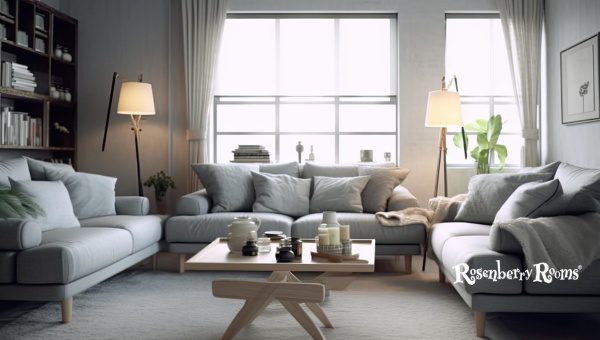 The beauty of paint colors lies in their adaptability – their ability to morph and change with varying lighting conditions and room directions.
This distinct trait becomes crucial when selecting a shade like Eider White SW 7014, which has an intricate balance of undertones. Let's explore how it interacts with differing lighting environments.
North-facing Rooms
North-facing spaces are known for their cool and muted light. The natural light in these rooms brings out the cool tones in any color.
When used in these spaces, Eider White's gray transitioning into slight taupe undertones become prominent, giving the room a sophisticated yet restful ambiance. Perfect for creating a serene corner!
South-facing Rooms
Contrary to north rooms, south-facing rooms are drenched in sunlight. With natural daylight streaming into these south-facing spaces, Eider White leans more towards its brighter spectrum, reflecting more light due to its impressive LRV of 73. The generous subtlety results in an airy environment that screams freshness.
East-facing Rooms
East rooms see the first blush of sunrise each day. During the early hours of light, east-facing rooms using Eider White lean towards a cleaner white shade.
Still, as the day progresses and lighting conditions change, touches of taupe become visible, not straying away from maintaining an overall crisp look.
West-facing Rooms
West-facing rooms bask in the warm glow of sunsets. In these quarters, Sherwin Williams Eider White retains its calm persona while subtly manifesting warmer vibes towards late afternoon, displaying cool gray mingled with understated hints of taupe tones, which balances well against direct sunlight.
Ensure you get paint samples before diving with Sherwin Williams 'Eider White.' It impresses with its chameleon-like properties across different lighting situations and aligns perfectly with various decor styles!
Experimentation is key here - so don't be afraid to test it around your home - whether north, south, east, or west.
Read More: Benjamin Moore Anchor Gray 2126-30 [Paint Color Review ]
Where You Can Use Eider White
Sherwin Williams Eider White SW 7014 is just one of those shades that define itself wonderfully across various spaces in the house, thanks to its versatile undertones and soothingly fresh appeal. Let's look closer at where this captivating color can work wonders in your home.
Interior Walls: Given its nearly neutral, neither chilly nor warm characteristic, Eider White sets an inviting feel when sweeping it across large interior wall expanses.
Living Rooms: Be it bathed in natural sunlight or glazed under soft ambient light, a living room colored in Sherwin Williams Eider White will create an impact.
Bedrooms: If peace and serenity are your goals, the calming vibes of Eider White are the perfect choice for bedrooms setting up a relaxing ambiance throughout.
Hallways and Entryways: Creating a warm, neutral backdrop for artworks or family photo displays along narrow hallways and entryways, this paint shade seamlessly integrates into your preferred design theme without stealing the spotlight.
Kitchens: Giving off refreshing vibes that pair exceptionally with stainless steel appliances and lend dynamism to wooden cabinetry - it's hard to resist Eider White SW 7014 here.
Bathrooms: Amp up tranquil spa-like aesthetics by decking up your bathrooms with this hue – on the walls or cabinets!
Ceilings: Albeit quite an off-the-beaten-path yet rewarding choice – Sherwin Williams Eider white on ceilings works like a charm offering cool undertones while staging an uplifting atmosphere.
Trim and Moldings: Take it further by painting trims, crown moldings, or window casings in Eider White, which spells sheer elegance while striking excellent contrast against darker background shades.
Cabinets: If you're aiming for that ultimate contemporary feel on kitchen cabinets or drawers or maybe some chic storage boxes around the house- resorting to Sherwin Williams Eider White can usher instant architectural edge, lifting everything around them.
But remember to test small sections first using swatches, as colors may vary based on lighting conditions and accompanying decor pieces.
Importance of Trying Paint Samples First
Trying paint samples first is, without a doubt, an essential step in any home painting project. This allows observing how your chosen shade, in this case - Sherwin Williams Eider White SW 7014, responds to different light conditions within your space.
The color of paint can change drastically depending on the time of day or type of light (artificial or natural) it's exposed to.
By testing a sample first, you can see how it transitions throughout the day and decide if it still aligns with your vision.
Moreover, every paint color has undertones that may not be immediately visible on a color swatch but could stand out on a larger surface. Testing helps you spot these subtle hues before committing fully.
Remember that colors can also be affected by surrounding architectural elements and decor. By using samples first, you're considering the complete picture leading to a more harmonious final result.
To sum up: apply a sample, wait for it to dry completely, and observe it under different lighting conditions. Trust me, this small step can make all the difference in perfecting your interior palette.
Similar Paint Colors to Eider White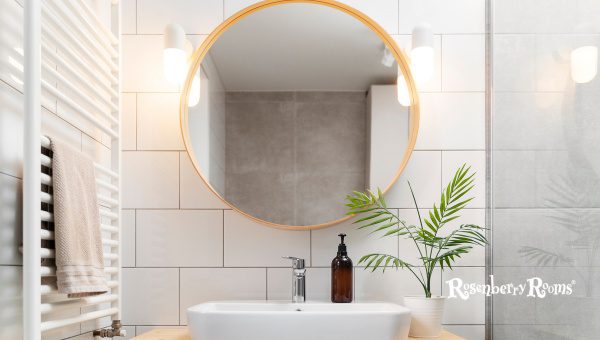 Identifying paint hues that closely align with the charm and understated elegance of Sherwin Williams Eider White SW 7014 is no easy feat.
However, some shades from Benjamin Moore's collection might do the trick. Let's get to know more about them:
1. Benjamin Moore Silver Satin OC-26
Silver Satin OC-26 can offer a similar feel to Eider White, with its unique twist. It falls into a silvery-grey category that imparts an unmistakable softness and tranquility to any space it graces.
This color beautifully captures natural and artificial light, creating a warm and clear ambiance throughout the day.
2. Benjamin Moore Classic Gray 1548
Another similar hue is the versatile Benjamin Moore Classic Gray 1548. With an LRV of 74.78, slightly higher than Eider White's 73, this shade locks you into an embracing warmth by balancing both warm and cool undertones seamlessly together within one color family—offering itself as a compelling alternative that is not only dynamic but also soothing and inviting as per your spaces' needs.
Remember: it's always best to test shades in your specific spaces to see how they interact with your lighting before deciding.
It might be tempting to get lost in the vast sea of shades available today but remember this is your story—and choosing paints should be part of the joy in creating spaces where memories are set to happen.
FAQs about Sherwin Williams Eider White SW 7014
How does Sherwin Williams Eider White SW 7014 compare to pure white?
While it has white in its name, Eider White carries slight undertones of gray and greige; it's more of a soft, light gray with a hint of purple or blue rather than a true stark white.
Is Eider White by Sherwin Williams an ideal color for any room?
Absolutely! It is versatile enough to add charm and elegance to any room, from the bedroom to the kitchen. Its understated brilliance allows your decor visions to come alive.
How does the undertone of Eider White behave in different lighting conditions?
Eider White can subtly change based on lighting conditions, showcasing its cool tones under bright light and even presenting slight taupe-like hues in dimly lit areas.
What are some compatible colors with Sherwin Williams Eider White SW 7014?
High Reflective White SW 7757 and Benjamin Moore Chantilly Lace OC-65 work well with Eider White for trim options.
Would Eider White be suitable for an exterior paint project?
Eider white works brilliantly for interior and exterior projects due to its versatility, lending an understated elegance wherever it's used.
Conclusion
Selecting the perfect hue to complement your home can be a task of epic proportions. However, Sherwin Williams Eider White SW 7014 stands out as an eternally elegant and adaptable color that will readily make it home in your space.
Its ability to subtly shift undertones based on the lighting conditions can add dynamic textural depth to any room.
From contemporary indoor spaces to quaint cottage-style exteriors or commercial areas, this versatile color choice quietly commands attention, breathing life into your interiors with its soothing and inviting aura.
Undoubtedly, its nuanced simplicity proves why less is more, showcasing how awesomely vivacious understated elegance can be!
In the myriad spectrum of colors available for the discerning home decorator, Sherwin Williams Eider White SW 7014 confidently claims its spot.