Shopping online can sometimes feel like a roll of the dice, especially when it comes to big-ticket items like mattresses.
You don't want to be stuck with a major purchase that's not right for you, which is why understanding Saatva return policy before buying is crucial.
Maybe you've been eyeing that luxury Saatva mattress, daydreaming about the amazing nights of sleep it promises.
It's vital to remember, though, that everyone's comfort preferences differ. You might love the firm support for your back or swoon over the plush pillow top, while someone else might not find it as comfortable.
Bearing this in mind, let's take a look at how Saatva ensures you're completely satisfied with your purchase through their return policy.
Why You Should Know Return Policies Before Buying?
Return policies are the fine print you shouldn't overlook when making a purchase. Here's why - when you buy a product online, you're essentially taking a leap of faith.
You can't physically check it out, so there's always an element of uncertainty involved. The return policy is your safety net.
It assures that if the item you receive fails to meet your expectations, there's a plan in place for you to return or exchange it with minimal hassle and expenses.
Knowing your rights as a consumer and understanding the return procedure can save you time, money, and potential headaches in the long run.
What Are the Benefits of a Home Trial Period?
One of Saatva's key selling points is their home trial period, which is a genius concept and a total game-changer.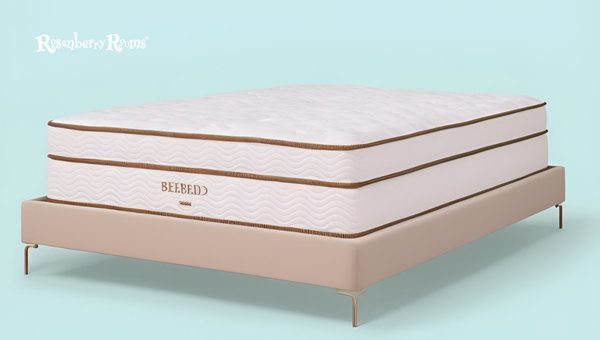 This essentially means they allow you to try out their products at home for an extended period before making a final commitment.
Risk-Free Evaluation
With Saatva's home trial period, you get the chance to experience their products without any potential loss.
If you don't end up loving the mattress or bedding as much as you thought you would, no worries, you can return it.
No Obligation to Buy
The trial period comes with no strings attached. You have time to make your choice without feeling rushed or pressured into buying something that might not be the right fit for you.
Flexibility to Return or Exchange
If, within the trial period, you decide that the product isn't right for you, no problem! You've got the flexibility to return it or even swap it for another product.
Personalized Sleep Experience
Each one of us has unique sleep preferences. Saatva's generous trial periods on mattresses allow your body ample time to adjust, ensuring an overall more personalized sleep experience.
Easier Decision-Making
Having the opportunity to test out a product extensively at home makes your decision-making process so much easier and stress-free.
No Showroom Pressure
Forget those fast-talking salespersons who pressure you into making quick decisions in showrooms; take all the time you need from the comfort of your bedroom.
Cost Savings from Potential Mismatches
The flexibility of Saatva's free trials helps ensure that high-cost mismatches are avoided, saving consumers from potentially costly mistakes in their quest for perfect sleep.
Direct Comparison with Existing Mattress
A new mattress is a huge commitment as it affects sleep quality and overall health. By trying Saatva mattresses at home, you're able to directly compare them with your existing ones to see the difference for yourself.
Extended Time to Assess Comfort and Support
It is well known that a new mattress might take some time to break in. Saatva's extended trial periods give customers sufficient time to thoroughly assess if the comfort and support level of the mattress cater to their needs.
Opportunity to Evaluate Durability and Wear
This period also allows you to evaluate how well a Saatva product holds up under use, a valuable opportunity as mattresses are an investment and better be durable enough to stand the test of time!
Saatva's home trial period really does change the game when it comes to online shopping for beds. It's convenient, saves costs in the long term, and, above all, it keeps the power in your hands.
What is Saatva's Return Policy?
Before pulling the trigger on that premium Saatva mattress you've been eyeing, take a moment to familiarize yourself with its return policy.
This policy acts as your safety net, reassuring you that Saatva stands behind its products and cares about your satisfaction.
Also Read: Costco Mattress Return Policy 2023 [Online And In-Store]
Mattresses - 365-Night Home Trial
Saatva is so confident in the comfort and quality of its mattresses that it offers a generous 365-night home trial. This year-long trial starts on the date of delivery.
If, at any point during this period, you decide that your Saatva mattress isn't quite the perfect fit for you, call 1-877-672-2882 to schedule a pick-up.
The company will promptly issue a refund for your purchase price (yup, even including taxes) minus a $99 transportation fee.
This fee covers the cost of picking up the mattress from your home, allowing you to essentially 'try before you buy' without making an irreversible financial commitment.
Mattress Toppers - 180-Night Home Trial
Deciding on your sleeping comfort shouldn't be rushed - and with Saatva's return policies, it doesn't have to be!
When it comes to their mattress toppers, they offer an impressive 180-night home trial. Try out any of their top-notch mattress toppers for approximately half a year, and if it doesn't add to your sleep quality as expected within this period, rest easy.
Just reach out to say it's not working out, and they've got you covered. Their friendly customer service team will guide you through easy return procedures; it's pretty simple.
Read More: 10 Best Mattress Toppers for Side Sleepers 2023 [Top Picks]
Bedding – 45-Day Trial
While most online retailers leave bedding purchases out in the cold when it comes to returns, that's not how Saatva rolls.
Bedding items can be returned within 45 days from the date of delivery. And what's more, there are no restocking or penalty fees slapped onto a used product; you're not penalized for actually using the bedding.
Call 1-877-672-2882 or drop an email to info@saatva.com, and they will guide you through the return process.
The generous trials and easy return policies reflect Saatva's commitment to delivering satisfaction with every purchase made.
Keep this in mind so that you can shop with confidence, knowing that Saatva has your back (and your good night's sleep).
Swan dive into purchasing your dream mattress or perfectly plush bedding from Saatva. Know that they're all about making sure their customers sleep happy and have a hassle-free return policy to prove it.
Saatva Adjustable Base - No Home Trial
While most other products from Saatva come with a trial period, there's an exception when it comes to the adjustable bases. These products do not include a home trial and cannot be returned or exchanged.
But don't let this discourage you! Saatva has its customer's backs by offering an impressive warranty. For the first five years, you get to enjoy a full warranty that covers all parts and labor associated with repairing or replacing your defective adjustable base.
From the sixth year onward till the end of the 25th year, there's a limited warranty in place, which means Saatva would be taking care of only mechanical parts found to be defective.
It's comforting to know that Saatva has this long-term commitment to their product's performance.
Mattress Foundation & Bedroom Furniture - 365-Night Home Trial
Saatva also extends its generous 365-night home trial policy to its mattress foundations and bedroom furniture. This gives you more than ample time to test your new furniture directly in your bedroom setting.
If, at any point during this trial period, you find yourself not completely satisfied, call them at 1-877-672-2882 to schedule a pickup. Rest assured that they will promptly issue a refund for your purchase price (inclusive of taxes).
Here's something good for whoever puts sustainability first: If possible, they will even donate it to a veteran's shelter on your behalf or locate a recycling facility where the item can be recycled!
That's right; like with their mattresses, there is only one catch: There's a $99 transportation fee covering costs associated with pick-up.
Other than this small cost, rest easy knowing that trying out new bedroom furniture is virtually risk-free.
Does Saatva Allow Exchanges?
Yes, Saatva does permit exchanges. If you're not entirely happy with the mattress you've selected, don't worry. Saatva provides an expansive 180-day home trial period for you to make this decision.
This flexibility allows you to ensure your new mattress is the perfect fit for your sleeping preferences.
Suppose it's too soft, too firm, or not what you expected; all it takes is a call to Saatva's friendly customer service team at 1-877-672-2882. They will guide you through the process of scheduling an exchange.
There's a small cost associated with this convenience - a $99 labor and transportation fee. It covers the logistics involved in exchanging your mattress, including pickup of the original and delivery of your new selection.
This exchange policy reflects Saatva's commitment to ensuring that all customers find their perfect sleep solution without any stress or worry.
Explore More: Sam's Club Mattress Return Policy In 2023 [Online & In-Store]
Return Eligibility Requirements
When you purchase a product from Saatva, you must understand their return eligibility requirements. This is particularly true in terms of their stipulation that a product must be returned within 30 days and no more than 120 days from the date of delivery.
The 30-Day Minimum
First, an important detail to remember is that there is a 30-day minimum requirement before your mattress or other products can be returned. This means you need to keep the mattress for at least 30 days before initiating a return.
The reason behind this requirement is that it typically takes about this amount of time for your body to adjust to a new mattress.
Saatva wants to ensure that customers are giving their mattresses an adequate trial before deciding they don't work out.
The 180 days
On the other hand, Saatva also specifies a maximum window in which returns can be made – exactly 120 days from the delivery date.
This means if you decide after four months of use that your merchandise isn't right for you, you're eligible to return it.
As long as these conditions have been met, and the item is in a condition that allows it to be donated or recycled, then your purchase can be returned under Saatva's policy. It ensures customer satisfaction while preventing abuse of the system.
In order to initiate this process, you are instructed by Saatva's guidelines to contact customer service at any point within this specified timeframe should you want an exchange or refund.
Returns will incur a $99 transportation fee, which covers the cost of labor and gas for the mattress pickup.
What Are the Saatva Warranties?
Every Saatva product comes with a commitment to durability and quality. You're not just buying a luxurious object, but also peace of mind knowing your purchase is covered under warranty.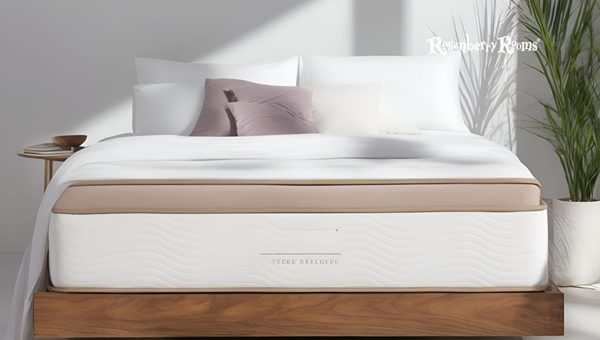 Understanding a warranty likewise allows you to know what remedies are available in case the product doesn't measure up to the standard in terms of materials or workmanship.
| Product Name | Warranty Period |
| --- | --- |
| Saatva Classic warranty | 15 years |
| Loom & Leaf warranty | 15 years |
| Zenhaven warranty | 20 years |
| Solaire warranty | 25 years |
| Saatva HD warranty | 20 years |
| Saatva Youth warranty | 20 years |
| Saatva Latex Hybrid warranty | 15 years |
| Lineal Adjustable Base warranty | 25 years |
| Saatva Bedding warranty | One year |
Also Read: Walmart Air Mattress Return Policy In 2023 [In-Store & Online]
FAQs about Saatva return policy
How long do I have to return my Saatva mattress?
You have 180 nights to try out your Saatva mattress; if it doesn't meet your satisfaction, you can return it.
What's the cost of returning a mattress to Saatva?
Saatva charges a $99 processing fee for all mattress returns.
Can I exchange my Saatva mattress for a different one during the trial period?
Yes, you can exchange your mattress within the 180-day trial period; a $99 transportation fee applies.
Is the return policy different for bedding and mattresses from Saatva?
Yes, bedding items can be returned within 45 days, and mattresses have a 180-night home trial.
Does Saatva offer full refunds on returns?
Yes, they do offer full refunds minus the $99 transportation fee upon pick-up.
Conclusion
Online shopping with confidence from Saatva is made possible thanks to their generous return policy.
This policy guarantees your satisfaction by offering a long home trial period, easy returns, and quick refunds.
So next time you're worried about purchasing big-ticket items like mattresses or bedding online, remember that Saatva has considered every detail of this part of the shopping experience.
They take customer satisfaction seriously and have policies in place to ensure you feel secure in your purchase.