Did you know about the Sam's Club mattress return policy? It's one of the most customer-friendly policies out there. Navigating product return policies can often be a complicated endeavor, with fine print and confusing legal jargon. Thankfully, Sam's Club simplifies things for you.
Understanding a store's return policy is crucial, especially when it comes to significant purchases like a mattress.
So, let's decode the ins and outs of Sam's Club Mattress Return Policy for your ease and convenience. If you've ever wondered how flexible it is or if there are any hidden strings attached, this article is your guide!
What Is the Sam's Club Mattress Return Policy?
Sam's Club offers a 100% Satisfaction Guarantee for all its products, including mattresses. Suppose you happen to be dissatisfied with your mattress, whether you purchased it online or in-store; Sam's Club promises to refund or replace the item.
There are a few exceptions that are mentioned in their return policy. Please make sure to check these details beforehand to make sure that your purchase qualifies for a return or replacement.
Also Read: Costco Mattress Return Policy 2023 [Online And In-Store]
Sam's Club Mattress Return Policy For In-Store Purchase
Purchasing a mattress from Sam's Club but not satisfied with it? Don't worry! The process to return an in-store purchase is pretty straightforward. This is what you have to do:
Ensure that you keep the mattress tag intact. Then, locate your Sam's Club physical membership card, which acts as proof of your purchase when returning items.
Take your mattress and membership card to any Sam's Club location. There, approach a customer service representative who will guide you through the process of returning or replacing the product.
Remember: While the process is simple, keeping your receipt and ensuring tags remain on the mattress will expedite everything considerably.
Sam's Club Mattress Return Policy for Online Purchase
Let's say you bought a mattress online through the Sam's Club website, but you're not thrilled about it - don't stress! Here are some easy steps to arrange a return:
First things first: log into your Sam's Club account. Once you're in, find the order history tab and look for the purchase that includes the mattress you want to return.
Next, Download or print out a copy of the online receipt for this particular purchase.
With these handy documents at your disposal, reach out to Sam's Club Customer Service Center – they are available via phone or email.
Keep in mind that while initiating an online return may involve a few more steps than an in-store one, it is still quite manageable if you follow these guidelines.
At What Mattresses Sam's Club's Return Policy Applies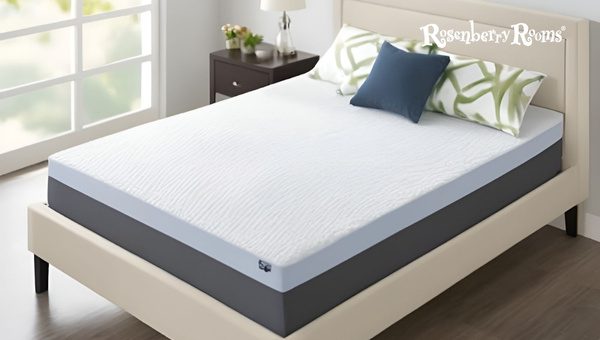 Now, you might wonder, "Does the Sam's Club return policy apply to all types of mattresses?" The simple answer is yes.
Whether you're just not feeling the vibe of your new memory foam mattress or if your pillow top seems a little too fluffy, Sam's Club has got you covered. The flexibility of their return policy covers a wide range of bedding items, making it easier for you.
Explore More: Walmart Air Mattress Return Policy In 2023 [In-Store & Online]
Below are the kinds of mattresses that fall under the purview of the return policy:
Memory Foam Mattresses: These are popular for exceptional support and pressure relief, but if it doesn't meet your expectations, rest assured you can return them.
Comforters: If these don't lend that picturesque look to your bed or don't give the expected warmth, no worries! They're covered under the policy.
Pillow Top Mattresses: Loved for their plush softness, but if it doesn't tickle your fancy—you can definitely make use of Sam's Club's return policy.
Bed Frames: Your bed frame doesn't complement your room like you imagined. Don't suffer from a décor disaster. You can return it to Sam's Club.
Hybrid Mattresses: Combining the best of both innerspring and foam mattresses; however, if this mix isn't cutting it for you—yes, you can return this too!
Always remember that although a company may have an inclusive and customer-friendly furniture return policy like Sam's Club does, each product may have its nuances.
It is advisable to thoroughly inspect all aspects before purchasing any item. And if unsatisfied after purchase? Just take advantage of their excellent and broad-ranging furniture return scheme!
What Items Cannot be Returned to Sam's Club?
While Sam's Club demonstrates an exceptional commitment to customer satisfaction through its generous return policy, it's worth noting that not everything can be returned or replaced.
There are some unique items where returns aren't possible due to various practical reasons or health and safety considerations.
Now that you've got a basic understanding of the exceptions in Sam's Club return policy, here's a detailed rundown of specific items excluded from returns at Sam's Club:
Prescription medications: due to federal and state regulations, as well as for the health and safety of customers, prescription medications cannot be returned once sold.
Gift cards: Once bought, gift cards essentially represent a cash value and cannot be returned.
Tickets: Tickets for events or attractions are non-returnable after purchase due to contractual agreements with event organizers.
Food items: For health and safety reasons, food items, particularly perishable ones, may not be accepted for return.
Opened or used items: In line with hygiene norms, opened or used items can't be taken back unless there is a quality issue within them.
Custom or personalized products: These products are designed specifically according to the customer selection; hence, they cannot be potentially resold. Therefore, these are also non-returnable.
Items with a limited return window: Some products come with limited time frames within which they can be returned. It's advisable to check these details before making your purchase.
While dealing with eradicated purchase remorse is something no shopper wants to face, understanding a store's return policy completely can save you substantial effort down the line.
It's crucial always to remember that even when stores like Sam's Club offer substantial buyer protection policies, exceptions abound.
The key is always to conduct thorough research on your desired product beforehand and make an informed decision about whether it's right for you.
Is There Any Cost Associated With Returning Sam's Club Mattress?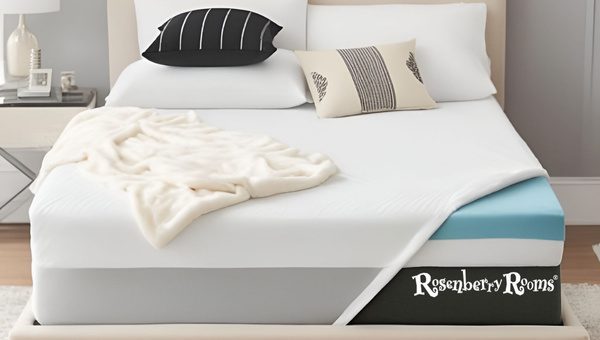 Returning a mattress at Sam's Club is completely free. The company offers a 100% Satisfaction Guarantee and does not charge any additional fee for returning or replacing the products, including mattresses, that you are not satisfied with.
It's important to make sure that the product falls within their guidelines for returns. It's always recommended to check the specific details of your purchase and their current return policy to ensure an easy return process.
What's the Duration of Warranty for Mattresses at Sam's Club?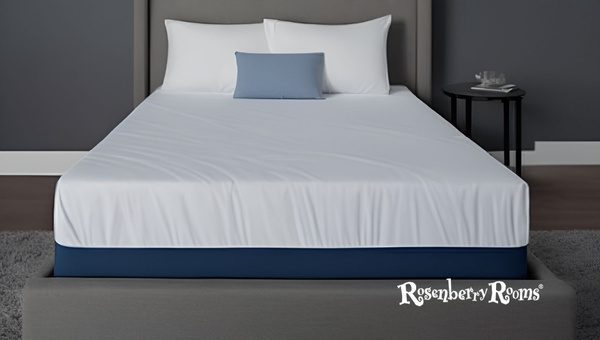 It's crucial to understand the warranty details when purchasing a mattress from Sam's Club. Why? A warranty, quite simply, is your assurance against potential problems in the quality or performance of the product.
The manufacturer specifically offers it to guarantee that you get what you paid for - a mattress that ensures blissful sleep without working loose at the seams.
Let's dig into more details about the warranty duration for various products, including mattresses, at Sam's Club. This will provide clarity about what you can expect in terms of potential returns or replacements.
Electronics: These carry a 90-day return policy. So if your new gadget short-circuits or malfunctions within three months from purchase, rest assured that Sam's Club has got your back.
Major appliances: These also come with a 90-day return window. Whether it's a refrigerator refusing to cool or an oven going cold, as long as it happens within this period, you're covered.
Motorsports items and Commercial heavy equipment: Both categories offer a return period of 30 days. So if your high-powered equipment isn't performing up to par, take action quickly within this one-month window.
Cell phones: With cell phones comes greater vigilance as they have a narrower return window of just 14 days.
Now, what about mattresses? Does Sam's Club accept returns on opened mattresses? The answer is yes! There is one key condition you should be aware of: If you wish to apply for a full refund on an opened mattress, make sure you do so within 30 days from the purchase date.
Read More: When Do Costco Mattresses Go On Sale In 2023? [Up to 60% Off]
FAQs about Sam's Club mattress return policy
Can I return a mattress to Sam's Club without a receipt?
Yes, it's possible if you are a member. They can look up your purchase history using your membership number.
Does Sam's Club have a time limit for returning mattresses?
Yes, Sam's Club prefers you to return mattresses within the first 30 days of purchase for a full refund.
Are there exceptions to the Sam's Club 100% satisfaction guarantee?
Yes, exceptions do apply on items like prescription medications, gift cards, tickets, food items, and opened or used products.
Is there a restocking fee for returning mattresses at Sam's Club?
No, Sam's Club does not charge any restocking fees for returning mattresses.
Can I exchange my mattress at Sam's Club?
Yes, you can exchange your mattress at any Sam's Club warehouse as per their satisfaction guarantee policy.
Conclusion
So there you have it - all the details on Sam's Club's mattress return policy. It offers a transparent and customer-friendly return process for both in-store and online purchases.
From understanding the duration of warranties to the types of products you can return, knowing these rules can help you shop with confidence.
Don't forget to keep your sales receipt and ensure the item stays in good condition. These simple tips will make your return process a breeze, ensuring a satisfying shopping experience at Sam's Club.