Can't decide on the perfect hue for your next DIY craft or repainting project? If you're like me, you know the struggle of curating the perfect color palette.
You might miss out on the essence, the theme, or the vibe. But, amongst all options, pewter paint has become the hottest trend recently. It's high time to explore the best pewter paint colors making waves in the decor industry.
Pewter, a versatile shade that floats between gray and taupe, is making quite a statement these days. This color makes transitions smoother and presents an opportunity for bold accents.
It fits perfectly from traditional to contemporary styles, making it a go-to choice for many like myself. So, join me on an illustrious journey through the world of elegant pewter shades. Get ready to transform your surroundings into a picturesque landscape.
What Color Is Pewter?
The world of colors in home décor is vast and varied, with every hue bringing its unique touch. Amongst all, one shade which is gaining popularity these days is pewter. But what color is pewter exactly? If you're picturing something metallic, you're halfway there.
Essentially, pewter is a soft, versatile hue that exists somewhere in the spectrum between gray and taupe. It's a neutral color with an understated elegance that brings a sense of calm and serenity.
Although its name may confuse some into picturing a shiny, silvery metallic hue (thanks to pewter, the alloy), the color 'pewter' in paints doesn't carry the same sheen. Instead, it's a perfect blend of gray with a dash of brown and beige, resulting in an amazing neutral color.
Neither too warm nor too cold, pewter paint is the perfect middle-ground that pairs well with both warm and cool colors, making it a grand choice for various interior settings.
No matter if it's for your living room wall or reinventing an old piece of furniture, pewter stands out with its understated elegance and timeless vibe.
Exactly Which Color Pewter Is?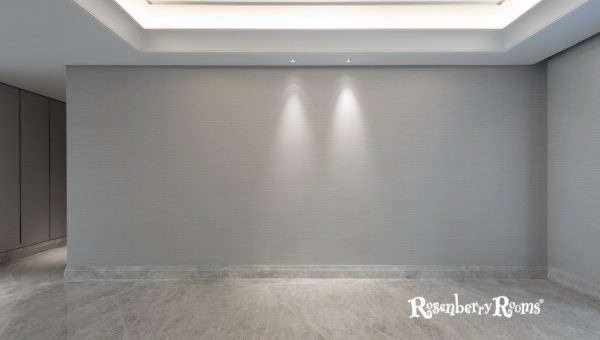 The intrigue of pewter lies in its versatile color palette. So, what shade exactly is pewter? Surprisingly, it doesn't fit neatly into one color category, but this enigma is what makes it so striking.
Pewter is a delicious blend of gray and taupe. It's that sweet spot of muted elegance, a spectrum of colors that veer towards the cooler end.
What's fascinating is, pewter can turn warmer or cooler based on what it's paired with, making it extremely adaptable. Some variations may lean towards a richer, darker tone while others embrace the pale, lighter hues.
From decorating your living room, to the bedroom, or even the bathroom, you'll find that each shade offers its own unique character.
For instance, a lighter pewter can transform a small space into a warm, cozy haven. On the other hand, a darker pewter coat can create a touch of elegance in a larger room.
Embedded within the gray-taupe spectrum, there's a pewter shade perfect for your needs. All it requires is a bit of imaginative exploration. But trust me, the outcome will be stunningly rewarding.
Pewter: Warm or Cool Color?
Be it a new paint project or simply rethinking your room aesthetics, figuring out if a color runs on the cooler or warmer side can be quite tricky. Confusion may loom around pewter, making you ponder - "Is pewter a warm or cool color?"
Pewter, with its remarkable versatility, can swing both ways. Yes, you heard it right! It's not strictly cool nor warm. Pewter's secret lies in its undertones.
Neither stark white nor intense black, pewter is in the grey family. A color that's au naturel which can veer towards both warm and cool depending on the light.
Unlike other grays, the beauty of pewter is in its balance. Grey often leans towards cool with a bluish undertone. Pewter, on the other hand, balances this coolness with a dash of brown or beige. This balance is what makes pewter a neutral tone.
Try the ever-popular Benjamin Moore Revere Pewter (HC-172) . It's incredibly balanced, neither too warm, nor too cold, just the perfect on-the-fence neutral executing the impossible task of being admired by all!
15 Best Pewter Paint Colors
Over time, Pewter paint colors have carved a niche for themselves among trending options for household paint jobs. This is largely due to their near-perfect blend of gray and beige that gives such a warm and cozy feel.
1. Benjamin Moore Antique Pewter 1560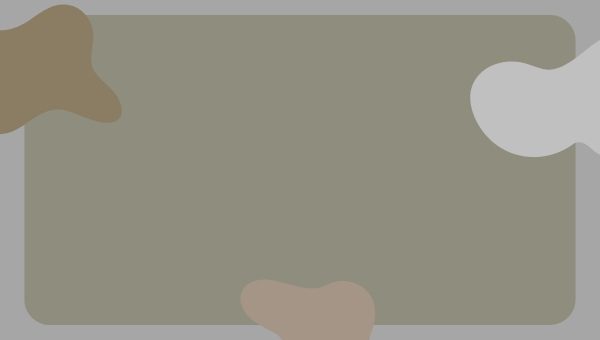 Benjamin Moore's Antique Pewter 1560 will always top my list when it comes to the best pewter paint colors selection. It has a lovely brown-gray tint that brings elements of warmth and restraint into virtually any space you use it in. Here are its key aspects:
Color Properties: Benjamin Moore Antique Pewter is a mid-tone color with an LRV (Light Reflectance Value) of about 25.04, making it neither too light nor overly dark.
Where should you use it?: Hallways, living spaces, bedrooms or kitchens – this versatile color can bring its moderate warmth into any surroundings.
Pool Pairing Options: Try pairing this hue with dusty blues or creamy whites to create just the right contrast and balance.
2. Benjamin Moore Dark Pewter 2122-10
Next up is another great option from Benjamin Moore– their Dark Pewter 2122-10 – which definitely lives up to its name.
It's much darker than Antique Pewter and yet manages to maintain that same sense of stately elegance. Here are some aspects to take into account:
Color Properties: Darker hues of gray dominate the overall color scheme with slight undertones of blue making an occasional peek here and there. Its LRV stands at around 10.57, putting it well within the range for darker shades.
Where should you use it?: Given its lower dark tone range, my advice would be to use this paint for accent walls or paired with softer pastel shades on furnishings in living rooms or studies.
Cool Pairing Options: Give prominence by pairing up with crisp white or light colors in trimmings or molding. With dark hardwood floors, the overall aesthetic could be quite stunning!
I've personally enjoyed experimenting with these two hues from Benjamin Moore. Each possesses unique qualities of texture and depth - making them top contenders for the title of 'best pewter paint colors.' The final choice will depend on your specific tastes and existing decor scheme.
3. Benjamin Moore Revere Pewter HC-172
Known for its transitional and versatile qualities, Benjamin Moore's Revere Pewter is a top favorite for anyone trying to achieve that perfect greige blend. I've found it to be:
Incredibly adaptable: It can act as a neutral in nearly any setting, making it suitable for both contemporary and traditional environments.
Flexible in varying light conditions: Depending on the light intensity and exposure, it can sway more grey or beige. Hence, whether your room faces north or south, you'll find Revere Pewter impressively adaptable.
Tone-on-tone compatible: It pairs well with warm or cool colors and works beautifully with whites like Benjamin Moore's Simply White.
Key Characteristics:
Color Family: Gray/Greige
4. Benjamin Moore Vintage Pewter CSP-110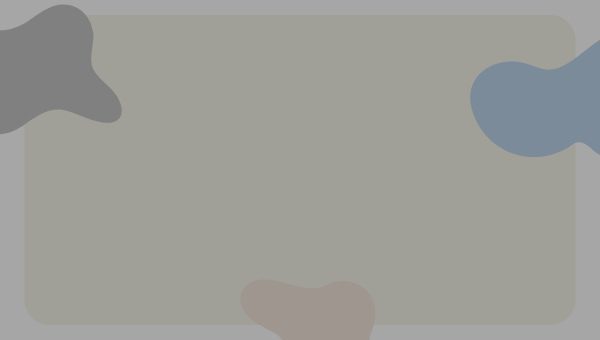 If you prefer a hint of navy to your gray shades, then you cannot go wrong with Vintage Pewter from Benjamin Moore. Why do I love it so much?
Cool undertones: The tinge of navy gives the color depth and sophistication while remaining subtle enough not to overpower your space.
Versatility: It's an excellent choice across various spaces like living room accent walls or bedrooms due to its calming aura.
Pairs well with metallics: Silver elements particularly stand out against this backdrop.
Key Characteristics:
Color Family: Gray/Navy
LRV: 33.78
5. Benjamin Moore Light Pewter 1464
Light Pewter is another gem from Benjamin Moore. It is perfect for:
Open concepts: Its airy feel enhances spaces making them appear larger than they are – ideal for open floor plans or small rooms that need some breathing space!
Flexible undertone balance: It maintains a good balance between warm and cool undertones, making it an efficient 'chameleon' color that changes under differents lights.
Perfect Canvas: It creates an elegant backdrop allowing your furnishings and art pieces to take center stage.
Key Characteristics:
Color Family: Light Gray
LRV: 67.52
6. Benjamin Moore Pewter 2121-30
Pewter from Benjamin Moore leans more heavily towards gray while maintaining some warms hints. Hhere's why I admire the shade:
Bold Statement: Unlike other grays that lean more neutral, this one makes quite the impression due to its deeper saturation - embodying authority without overwhelming residents.
Suitable for exterior use: This shade rises to the occasion when used as an exterior paint color. Its depth works brilliantly against brick or stone.
Pairs well with neutrals Neutrals such as vanilla or cream provide a stunning contrast against this backdrop.
Key Characteristics:
Color Family - Dark Gray
LRV: 33.70
Remember, these colors may vary slightly depending on digital representation. You can always purchase sample pots of each before committing entirely.
7. Sherwin Williams Roycroft Pewter SW 2848
Sherwin Williams Roycroft Pewter SW 2848 is a marvelously subtle and versatile pewter hue. In my experience, I've found it to be:
Subtle and versatile: Roycroft Pewter offers an understated elegance. It's not overwhelming and it never makes rooms look small or cramped.
Neutral color: Although it's classified as a medium-dark gray, the undertone of brown gives this color a warmer vibe.
Great for any room: Its adaptability makes it ideal for any room, from living rooms to dining areas to bedrooms.
Easy to match: Whether your decor leans modern or traditional, this soft color effortlessly aligns with various styles and moods.
8. Sherwin Williams Library Pewter SW 0037
Sherwin Williams Library Pewter SW 0037 is another perfect blend of gray and brown that exudes an air of quiet sophistication. Here are my thoughts:
Sophisticated feel: This dark shade radiates a bold and striking appeal, transforming any bland space into an elegant retreat.
Blue undertones: A faint hint of blue sets this pewter paint apart from others. It adds a cool touch to the warm brown-gray.
Ideal for accent walls or furniture pieces: I suggest using this shade on an accent wall or a piece of furniture for pulling focus.
9. Sherwin-Williams Warm Pewter SW 9572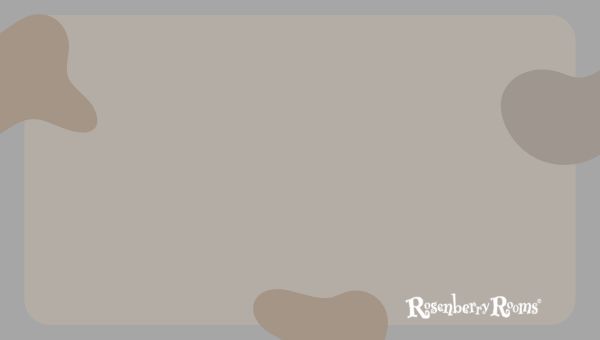 The name speaks for itself; the Sherwin-Williams Warm Pewter SW 9572 gives off a warm, inviting ambiance.
Here's why I love this one:
Warm undertones: It has lovely beige undertones that make any space feel cosy and inviting.
Pairs well with other colors: This color is excellent if you're looking to contrast with cooler tones in your design scheme.
Excellent choice for open spaces: With its warm undertones, it works wonders in open spaces which require some liveliness.
10. Sherwin-Williams Pewter Cast SW 7673
Last but not least, I've come across another fantastic option – Sherwin Williams Pewter Cast SW 7673.
Here are its main features:
Cool and airy feel: Slightly bleaker than its counterparts above, it has cool undertones that make it appear more silver-grey – providing spaces with an airy feeling.
Flexible: While being unique enough to stand on its own, it also complements various colors exceptionally well - from deep blacks to bright whites.
From my perspective as a seasoned paint enthusiast, selecting the perfect pewter shade always depends on your individual taste and the specific aesthetic you're trying to achieve.
The beautiful thing about these pewter shades by Sherwin Williams is how they're beautifully neutral yet distinctive - capable of transforming your ordinary room into something quite unique.
11. Sherwin Williams Pewter Tankard SW 0023
When painting any space in your home, the color choice is crucial. Sherwin Williams Pewter Tankard SW 0023 is a hue that should not be overlooked.
This medium-dark shade of gray with a slight green undertone encapsulates sophistication and elegance, perfect for different settings.
Rich Gray Undertones: The underlying deep gray in the color gives it a tranquil and grounded feel that can balance any room perfectly.
Versatile: Due to the rich depth of this color, it can wonderfully complement both dark and light color themes.
Accentuates Textures: If you're someone like myself who adores textures in home decor, particularly wooden furniture or metallic finishes, SW 0023 forms an ideal backdrop to make these elements stand out.
Expansive Application: It's not just limited to walls! You can use this color on doors, cabinets or even outdoor exteriors for an enchanting look.
12. Benjamin Moore Pashmina AF-100
Benjamin Moore Pashmina AF-100 is another pewter paint color that caught my eye due to its unique characteristics.
Often described as the cozier version of beige with subtle taupe undertones, it's one of my favorites for creating a welcoming environment.
Warm Undertone: This enriching shade radiates warmth which makes space inviting and relaxing - perfect to unwind after a long day!
Natural Appeal: Given its soft hue that resonates closely with natural colors, it works exceptionally well in spaces with great natural light rendering an earthy charm.
Versatility: Similar to SW 0023, Pashmina AF-100 shows great versatility. You can use it almost anywhere - from accent walls and hallway interiors to exterior surfaces.
13. Benjamin Moore Chelsea Gray HC-168
When exploring pewter paint colors, how can we ignore Benjamin Moore Chelsea Gray HC-168? This iconic color with alluring hints of blue undertones always manages to impress.
Distinctive Character: Unlike others in this catalog, Chelsea Gray has blue undertones which add an extra dimension increasing versatility from cool to warm schemes alike.
Subtle Sophistication: This color bespeaks elegance on every level making spaces appear polished yet subtly effortless.
Vibrant Effect: It works magically while paired with bold colors like crimson or teal enhancing its vibrant effect.
While selecting the perfect pewter paint make sure you account for room size; brightness and natural light available; style and theme preferred; kind of furniture used etc.
Remember these key points as you browse through these options! Each one promises unique results but your preferences would determine which suits you best!
There you have it! Three different shades analyzed under my personal scanner! But don't just go by words - I suggest get some samples.
14. Benjamin Moore Coventry Gray HC-169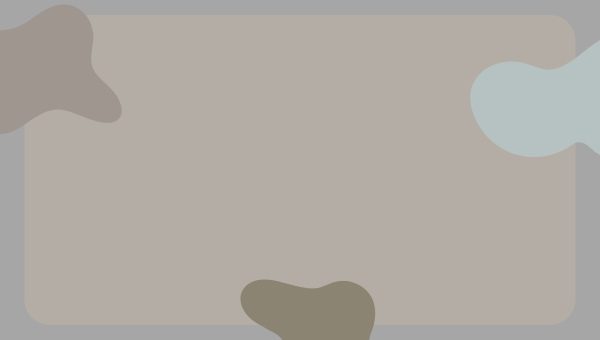 Benjamin Moore's Coventry Gray is one of the most popular and versatile gray hues in their collection. Here's why this may be the ideal pewter hue for your space:
Cool undertones: The distinguishing characteristic of Coventry Gray is its cool blue undertones. It helps create a serene, calming environment, making it suitable for rooms like bedrooms or offices where you seek tranquility.
Medium depth: Coventry Gray stands out for its medium depth. This implies that it strikes a good balance, neither too dark nor too light. It's a perfect candidate for living rooms or hallways.
Versatile: One feature I adore about Coventry Gray is its versatility. It can be paired with many color schemes - be that warm tones or cool tones.
Changeability: This shade has an innate ability to shift tone in different lighting situations, offering an interesting dynamic to your room.
15. Sherwin Williams Keystone Gray 7504
Sherwin Williams' Keystone Gray is another exemplary pewter paint that enhances any space it adorns with its rich hue.
Warm undertones: Unlike Coventry Gray, Keystone Gray has warm brown undertones which give a comforting and inviting feel to your room.
Ever-changing: Keystone Gray doesn't look the same all day! It varies from being neutral during daylight hours to taking a softly yellowish tint under artificial light.
Color harmony: Keystone Gray blends effortlessly with other colors. Whether you pair it with bold statement colors or delicate neutrals - its gray-brown tint syncs well.
Perfect for outdoor projects: Apart from indoor spaces, it works wonder on exterior surfaces due to its earthen touch.
For both these grays and other pewter paints, remember they can appear differently due to variations in lighting conditions and surface that they'll be applied on. So do take advantage of paint samples before proceeding.
FAQs About Pewter Paint Colors
What is the most popular pewter paint color?
One of the most popular and versatile pewter shades is Benjamin Moore's Revere Pewter.
Is pewter color warm or cool?
Pewter is a neutral color with grades of both warm and cool undertones depending on specific hues.
What colors complement pewter well?
Blues, greens, whites, and earth tones pair beautifully with pewter.
Does pewter paint work well in every room?
Yes, due to its neutral nature, it can fit seamlessly into any room's decor theme.
How does lighting affect the appearance of pewter paint?
Lighting can significantly impact how a pewter shade appears, often making it seem cooler or warmer.
Conclusion
In the end, it all comes down to your personal preference and the type of ambiance you wish to create. Pewter paint colors stand out in their versatility, effortlessly adapting to a variety of aesthetic sensibilities.
Whether it's the cool undertone of Benjamin Moore's Coventry Gray or the warm, inviting tone of Sherwin Williams' Keystone Gray, each pewter shade is exceptional in its own way.
Play around with different pewter shades in your decor scheme and watch as your space gets transformed with these sophisticated hues.
These colors are dynamic and remarkably adaptive, catering to a diverse range of interiors while bringing out a unique charm every time.