In the journey to transform your home into a cozy, inviting haven, choosing the right furniture is pivotal. When countless brands vie for attention, finding that perfect ensemble often becomes daunting.
One brand that consistently stands out is Birch Lane, offering top-tier furniture with a blend of quality and rustic charm.
This Birch Lane furniture review will serve as your tour guide through the forest of furnishings they offer.
Every corner of your home deserves to be accentuated with unparalleled style and enduring comfort. Birch Lane aims to provide just that and more.
With its expansive range from plush sofas to farmhouse dining sets and elegant bedroom essentials, this brand promises a one-stop solution for every architectural palate.
So go ahead, let's deep-dive into a realm where old-world sensibility seamlessly integrates with modern functionality.
Birch Lane Furniture: An Overview
Established in 2014, Birch Lane is a subsidiary of the renowned home goods company Wayfair. The brand has crafted its unique identity by amplifying a traditionalist approach to furniture design.
Famed for its classic, heritage-infused style, Birch Lane is a breath of fresh air amidst contemporary brands. Their exceptional line of furniture introduces an element of antique sophistication into modern living spaces. Perfect for those who prefer timeless grace over fleeting trends.
But style isn't all they serve. Quality defines Birch Lane's charm as much as its aesthetic appeal does. Every product boasts superior durability, promising long-lasting service, and unwavering comfort.
Moreover, Birch Lane sets itself apart with an unrivaled commitment to customer satisfaction. Their richly diverse portfolio allows you to choose from a broad array of options, ensuring that you find something that fits your tastes perfectly.
In essence, Birch Lane pairs vintage allure with exemplary quality and customer care to create a truly special shopping experience for you.
Birch Lane: Price Perspective
Birch Lane offers a wide range of products, and the prices can vary significantly based on the item.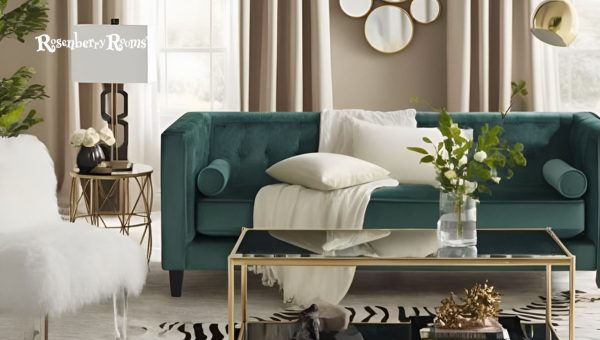 Generally speaking, you can expect to find items ranging from as low as $300 to as high as $7000.
It's essential to note these cost ranges can fluctuate based on the specific product details, quality, material type, and size. Always check the Birch Lane website for the most accurate and up-to-date pricing.
Sofa Delivery from Birch Lane: How Long Until It Arrives?
When you order a sofa from Birch Lane, the typical delivery timeframe you can expect is between 8 to 10 weeks.
This duration enables Birch Lane to ensure that they can handle the order process, customization (if any), quality checks, and secure packaging effectively before the item is shipped out.
Shipping may be done via either standard freight or white glove delivery, depending on the item's size and location.
Remember that any additional delays due to unforeseen circumstances or high order volumes might extend this timeline further.
Monitoring your order status on their website will help keep track of your sofa's delivery status accurately.
Also Read: Top 70 Wayfair Alternatives [Get Your Perfect Home Decor In 2023]
What Is the Average Lifespan of Birch Lane Sofas?
The average lifespan of a Birch Lane sofa falls between 7 to 15 years. This range depends significantly on factors such as usage, maintenance, and the type of fabric or material used.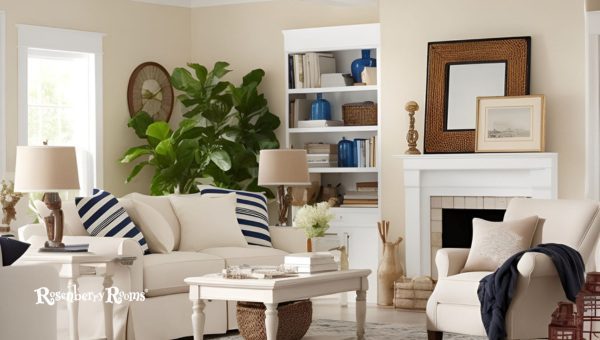 Sofas that are well-kept, cleaned regularly, and are not subjected to extreme wear and tear tend to last longer.
Like any other piece of furniture, its lifespan can be affected by the environment in which it's placed – excessive sunlight or humidity can deteriorate the materials more rapidly.
With proper care, your Birch Lane sofa could provide comfort and aesthetic appeal for many years within this range. Always refer to the manufacturer's care instructions for best results.
What is the Birch Lane Policies?
Birch Lane isn't merely renowned for its expansive and stylish furniture catalog—it's also known for its customer-oriented policies.
A range of flexible options guarantees a seamless buying experience to soothe every anxious buyer's mind.
Below, we outline the policies that you can leverage to get the best out of your Birch Lane experience:
30-day Trial/Return Policy: This is your safety net. If the furniture doesn't quite match your tastes, you can return it within 30 days.
Refunds and Store Credits: Depending on your convenience, Birch Lane offers refunds or store credits.
Shipping Costs for Returns: While returned items entail shipping costs, they're a small price to pay for ensuring the perfect aesthetics at home.
Original Condition Requirement: Any returned items must be in original condition and packaging. This policy safeguards your interest as well as those of other customers.
No Warranty on Furniture Items: The brand places trust in its quality but doesn't offer extended warranties on furniture pieces.
Furniture Protection Plans: Just like a loving caretaker, these protection plans shield your chosen pieces from accidents or malfunctions. Starting at $185 for five years, this is indeed an investment worth making.
Free Shipping and no Deductible: Furniture shopping becomes more attractive with free shipping, sans deductibles.
24/7 Customer Support: Should any qualms occur at ungodly hours, round-the-clock customer support promises to have you covered.
Made in USA: Supporting local craftsmanship is not just about economic encouragement. It's also about ensuring superior quality.
Birch Lane offers financing options that help you take that leap towards transforming your space without draining your pocket.
Also Read: Ashley Furniture Review 2023 [Assessing Their Quality & Value]
Your Shopping Options with Birch Lane
Navigating through the world of decor and home essentials can be both exciting and slightly overwhelming.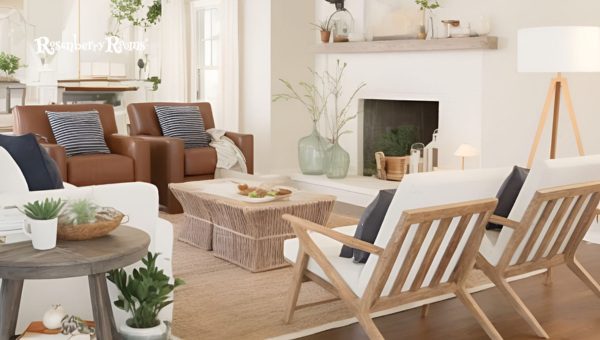 Birch Lane has streamlined this process for you. They offer a wide array of options that cater to both your indoor and outdoor needs.
Not only this, they have a comprehensive compilation of lighting choices that will help you establish the perfect ambiance in your space.
Furniture
Furniture is more than just objects we use; it's an integral part of our homes that mirrors our sense of style and living standards.
Birch Lane's extensive furniture collection has something for every taste and every room. From durable sofas embodying exceptional craftsmanship to aesthetically pleasing armchairs and coffee tables, they've got it all covered.
Whether you're channeling a modern farmhouse vibe or prefer a touch of country-chic charm, Birch Lane's furniture options will undoubtedly leave you spoilt for choice.
Also Read: Nugget Couch Review 2023 [Your Kid's Next Favorite Furniture]
Outdoor
Step outside into your private oasis adorned in Birch Lane decor, a perfect blend of style and durability designed to withstand various weather conditions.
The outdoor range consists of top-notch patio sets, fire pit tables, and string lights that create an idyllic setting for those special gatherings under the stars.
For those looking to make a bold statement, try their eye-catching pergolas or hammocks, perfectly designed for lazy Sunday lounging.
Lighting
Lighting sets the tone for your entire home ambiance; it can make or break your decor game. Birch Lane's comprehensive lighting selection ensures that you never have to compromise on either functionality or aesthetics.
Their assortment includes rustic chandeliers resonating with vintage charm alongside sleek pendant lamps, adding splash class to any space.
Their range of wall lamps and scones is engineered to provide task lighting without eating up floor space, which is ideal for compact apartments! And do not forget table lamps that combine art with utility.
Decor & Pillows
To truly make a house a home, it's all in the details. Birch Lane's selection of decor and pillows allows you to add the perfect finishing touches to any room.
Their unique mix of throw pillows, crafted in diverse textures and hues, can instantly uplift your living room or bedroom aesthetic.
Their elegant vases, ornate clocks, and tasteful bookends can make stunning accent pieces or serve as thoughtful gifts.
Read More: 10 Best Pillows for Jaw Pain To Relieve Tension 2023
Wall Decor & Mirrors
Wall spaces are like blank canvases waiting to tell a story. With Birch Lane's diverse wall decor and mirrors collection, curating your narrative just got easier.
Gorgeous canvas prints depicting serene landscapes can transport you to another world, while intricate metal wall art lends a modern touch to any setup.
Their array of mirrors - from full-length leaning mirrors for checking out your outfit to decorative wall mirrors that double as art enhances room aesthetics while creating an illusion of additional space.
Rugs
Just like the right accessories pull an outfit together, the ideal rug can tie your entire room decor together.
Offering everything from plush shag rugs perfect for sinking your feet into after a long day to patterned area rugs that infuse life into neutral setups, Birch Lane's rug offerings cover all bases.
Be it traditional oriental patterns serenading nostalgia or minimalist abstract designs exuding modernity, the brand recognizes and caters to diverse tastes.
Bedding
Birch Lane's bedding selection complements every design aesthetic, from simple chic to boldly bohemian.
Their stylish duvet cover sets and dreamy quilts exude comfort without compromising on style, ensuring you dive into luxurious relaxation every night.
Crafted with soft fabrics featuring beautiful prints and color palettes ranging from serene pastels to expressive, vibrant tones, Birch Lane bedding is designed for comfort and durability while upholding superior visual appeal.
Explore More: Farmhouse Bedding Guide 2023 [Personalize Your Haven]
Bath
Birch Lane understands the significance of your bathroom serving as a relaxing retreat after a long day.
They provide high-quality, stylish bath essentials, from luxurious plush bath mats to elegantly crafted vanities and charming soap dispensers. Pure comfort folded into a visually appealing package.
Kitchen & Tabletop
Whether you're passionate about cooking or love playing host, Birch Lane's kitchen and tabletop collection is aimed at elevating your culinary encounters.
From timeless dinnerware and cutlery sets to chic wine racks and functional kitchen islands, they take care to ensure you enjoy every moment spent in your kitchen.
Storage
Clutter brings chaos, but Birch Lane's storage solutions pack quite a style punch in keeping your space organized.
Whether it's airy bookshelves for your living room or decorative baskets for knick-knacks, their practical yet fashionable storage solutions ensure everything has a home in your abode.
Holiday
The holiday range by Birch Lane transforms your home into the ideal festive sanctuary.
Have fun exploring their unique collection of holiday-themed decor items like glittering ornaments, traditional wreaths, cheery table runners, and festive throw pillows, creating an unforgettable seasonal atmosphere.
Inspiration
Birch Lane goes beyond just selling furniture and decor. Their 'Inspiration' category serves as a reservoir of design ideas and style guidance.
You can browse through diverse styles from coastal calm to mid-century modern or utilize their interactive room planner. It's like having an interior decorator at your fingertips.
Is Birch Lane worth it?
Yes, Birch Lane is indeed a great choice when it comes to buying furniture. The brand is known for its high-quality, stylish, and durable products that add both comfort and aesthetic appeal to any space.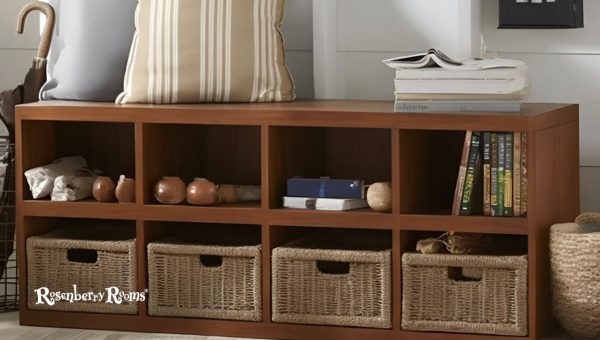 Apart from the quality, Birch Lane also offers a wide range of furniture styles and options to suit different preferences and budgets.
Their excellent customer service ensures a smooth shopping experience. So, if you're looking for well-made furniture that combines functionality with design without compromising on comfort, purchasing from Birch Lane can be worth it.
Also Read: Sealy Posturepedic Mount Auburn Review [Up Close & Personal]
FAQs About Birch Lane Furniture Review
What makes Birch Lane Furniture distinct compared to other brands?
Birch Lane combines a rustic, farmhouse charm with modern, everyday functionality, offering customers a uniquely stylish and durable furniture solution.
Are there any additional costs with the delivery of Birch Lane furniture?
With Birch Lane, customers enjoy the benefit of free shipping on most items with no additional costs.
Are all Birch Lane furniture pieces made in the USA?
While not all, many of Birch Lane's items are indeed manufactured in the USA, using high-quality materials and craftsmanship while supporting local industries.
Does Birch Lane offer specialized services like installation or old furniture haulaway?
Currently, Birch Lane does not offer installation services or old furniture haul away; their primary focus is on providing quality furniture and decor.
Can I find eco-friendly or sustainably-made products at Birch Lane?
Yes, you can! Birch Lane offers a range of eco-friendly products labeled as 'sustainably sourced' or 'environmentally safe,' ensuring that your home isn't just stylish but also greener.
Conclusion
A home is the sanctum of comfort, and Birch Lane transforms that into a reality with their line of elegantly designed, durable furniture.
Their expansive range, which seamlessly blends rustic charm with modern sensibilities, admirably caters to all your home decor cravings.
With a customer-friendly return policy, convenient financing options, and caring customer support, Birch Lane undoubtedly presents itself as a commendable choice.
It is a rare find where the love for tradition and functionality coexists. Dive into the world of Birch Lane furniture and create your quotidian yet extraordinary haven.