There's nothing quite like a fresh coat of paint to breathe life into your home, and if you're considering a timeless hue, you might want to take a closer look at the best gray paint colors.
I believe gray is far from boring - it's versatile, enduring, and capable of adding depth and dimension to any space.
Choosing the perfect shade of gray can feel overwhelming due to the countless options available. But fear not! I'm here to help you navigate these shades, providing advice on choosing the ideal hues to complement your living space beautifully. There's a gray for every room and style - all you can do is identify what resonates with you.
How to Choose the Best Gray Paint Color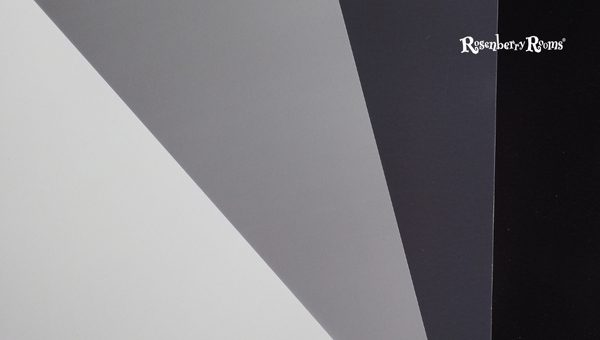 When contemplating the right paint color, three crucial aspects should be at the forefront: Your decor, flooring, and room's lighting. Let's delve into what this means:
Match Decor and Flooring
The first step when choosing a shade of gray is to look at your existing decor and flooring. For instance, if you have warm-toned furniture (reds and yellows), a more excellent gray would provide a striking contrast.
Consider Undertones
The undertone in the paint can change how it looks in different lights and against other colors. Gray paint could have blue, green, or even brown undertones impacting the paint's warmth or coolness.
Lighting is Key
Light significantly affects how a color will appear in your space. Natural light can add warmth to specific hues, while cool light from LED bulbs could give them a more subdued appearance.
Conducting a test patch within your room before making any final decision is always recommended.
The 10 Best Gray Paint Colors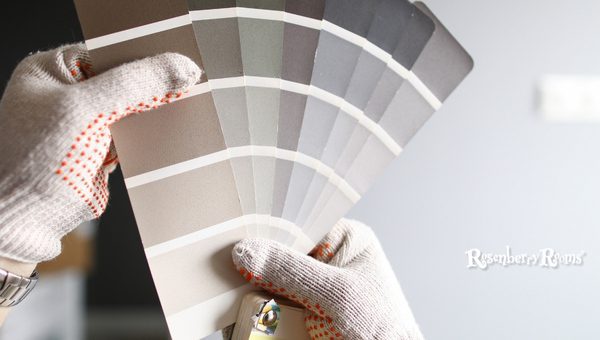 Let's look at my top three picks for gray paint colors that can add grace and depth to any room without feeling draining or dull.
Read More: 15 Best Behr Light Gray Paint Colors In 2023 [Premium Choice]
1. Sherwin Williams Colonnade Gray SW 7641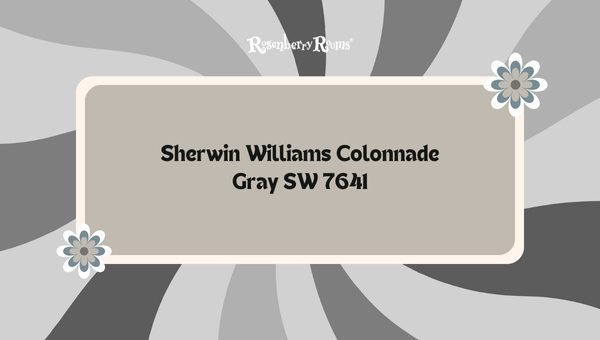 At the top of my list, we have Sherwin Williams' Colonnade Gray SW 7641. It's a warm medium-toned hue that carries subtle green undertones. Perfectly balanced, it's neither too dark nor too light, which gives it a classic, enduring appeal.
Key Features of Sherwin Williams Colonnade Gray SW 7641:
A slight green undertone provides an earthy feel which gives it an organic touch.
The versatile medium color range is welcoming and unobtrusive.
Great for spaces with both natural and artificial light, as its medium tone won't dominate the room.
Works well in social spaces like living rooms where you want to promote relaxation and comfort.
2. Benjamin Moore Shoreline 1471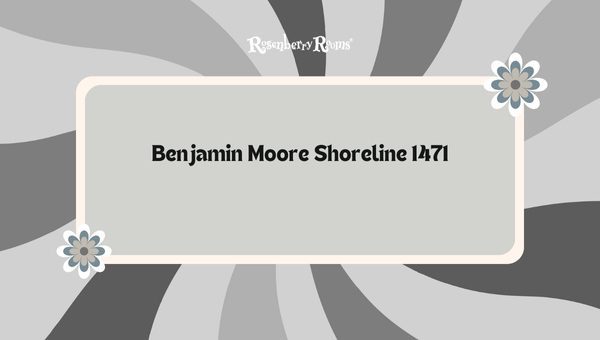 Second on the list is Benjamin Moore's Shoreline 1471. This color strikes a fantastic balance between cool and warm tones. Its classic charm comes from its gracefully understated elegance derived from soft blue undertones.
Key Features of Benjamin Moore Shoreline 1471:
Its calming, subtle blue undertones can make smaller rooms seem more spacious, thanks to its lighter range.
Ideal for areas with lots of natural light, like sunrooms or kitchens.
Complements well with white trims or wooden accents.
The best suited for beach-style decor thanks to its soft coastal vibes.
3. Sherwin Williams Repose Gray SW 7015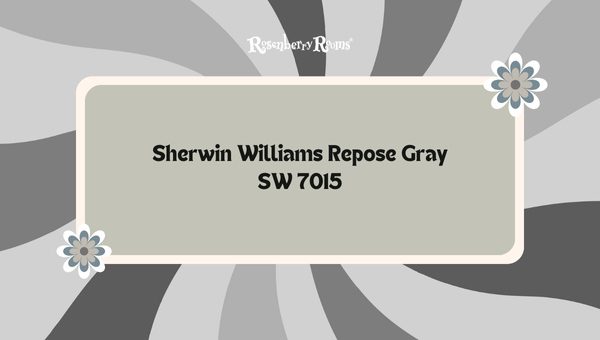 Sherwin William's Repose Gray SW 7015 makes it onto our list with its inviting grayish hue with a slight purple undertone.
This remarkably versatile color strikes an effective balance that works perfectly in professional or personal areas.
Key Features of Sherwin Williams Repose Gray SW 7015 :
In some lighting conditions, it carries a hint of purple but generally performs as a true gray.
Excellent choice for both modern and traditional decors due to its versatility.
Easy to pair with most decor styles because of its mid-range tonality.
Great for open floor plan designs as it lends cohesiveness without becoming monotonous..
4. Benjamin Moore Silver Chain 1472
Benjamin Moore's Silver Chain 1472 adds instant chic and sophistication to any room it graces. Its easy-going grayness is tinged with blue and purple undertones, making it a dynamic hue that constantly surprises.
Excellent Features of Benjamin Moore's Silver Chain 1472:
Cool Undertones: This color's blue and purple undertones make it a cool-toned gray that gives a sleek depth to your walls.
Versatile: It would be perfect for bedrooms, bathrooms, or kitchens due to its restful qualities.
Best Lighting Match: It pops beautifully in well-lit rooms with natural sunlight.
Complementary Colors: Silver Chain goes well with white and dark wood trims, blending effortlessly into your existing interior scheme.
5. Sherwin Williams Mantra SW 9631
As tranquil as its name suggest, Sherwin William's Mantra SW 9631 defines casual elegance. It carries an inviting blend of warm and cool undertones resulting in an incredibly balanced shade.
Unbeatable Characteristics of Sherwin Williams Mantra SW 9631:
Balanced Hue: A perfect mix of warm vanilla and cool silver undertones, a refreshing twist on the usual grayscale spectrum.
Adaptable Shade: Complements most color schemes making redecorating easy - sparing you the hassle of buying new pieces.
Best for Living Areas: An ideal choice for living rooms aiming to create a serene yet sophisticated ambiance.
Pairs Well With Highlights: Wooden accents or metallic trims pair brilliantly with Mantra SW 9631.
6. Sherwin Williams Anonymous SW 7046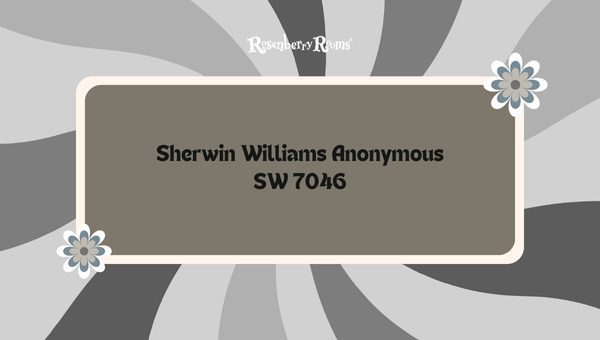 Sherwin Williams Anonymous SW 7046 makes your living space truly stand out. Deep and dramatically expressive, this is a striking choice for lovers of bold, dominant grays.
Invincible Features of Sherwin Williams Anonymous SW7046:
Deep Undertones: With pronounced olive-green undertones, this gray becomes vibrant and captures attention without overpowering a space.
Statement Maker: Best suited for larger rooms or spaces where statement-making is desired, like front doors or kitchen cabinets.
Well-matched with Wood: Both light wooden accents and dramatic dark ones pair eloquently with this robust shade.
Read More: Sherwin Williams Rainwashed SW 6211 [Blue or Green?]
7. Benjamin Moore Gray Owl 2137-60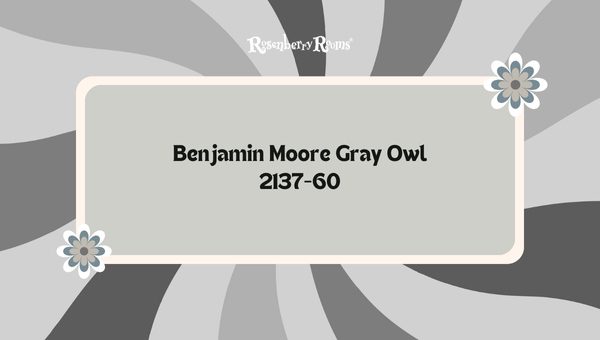 Injecting tranquility into any space becomes effortless with Benjamin Moore's Gray Owl 2137–60. This relatively neutral shade carries understated green and blue undertones resulting in an inviting cool-toned color that remains overwhelmingly comforting.
Alluring Traits of Benjamin Moore's Gray Owl 2137–60:
An extremely versatile color that pairs well with natural elements such as plants or wooden furniture. Its soothing aura also brings balance to bathrooms or bedrooms.
The subtle but noticeable green undertone makes the whole room feel more organic, giving an illusion of bringing the outside inside.
Thanks to its tranquil yet distinct presence, it shines when utilized in open-concept layouts.
Dark wood finishes alongside this muted hue can create depth, while lighter ones increase warmth.
8. Benjamin Moore Classic Gray OC-23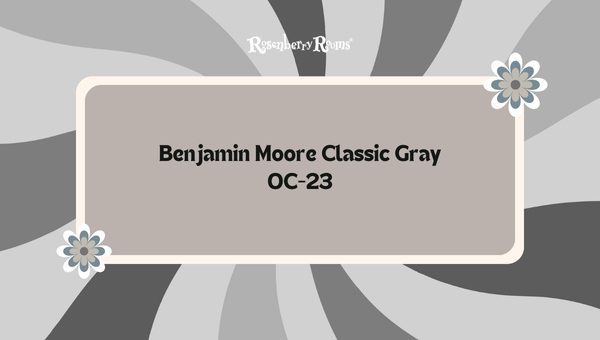 Ever considered living in a cloud? With Benjamin Moore's Classic Gray, you can come pretty close. A light gray with warm undertones, this elegant shade offers heavenly softness, making your room feel like a serene, clear sky on a cheerful day.
Engaging Features of Benjamin Moore's Classic Gray OC-23:
Warm Undertones: Unlike many grays that lean towards blue or green, Classic Gray is rooted in a warm undertone giving it a classic creamy feel—an ideal choice for creating inviting environments.
Best Lighting Match: Excellent for well-lit rooms, but it also holds charm under artificial lighting due to its warmth.
Room Options: Performs splendidly in bedrooms and living areas, thanks to its soothing appeal.
Coordinator: When paired with bright white molding or cool-toned furniture and decor accents, it can add an impressive contrast to the room.
9. Sherwin Williams Naturel SW 7542
Crafted from the most comforting shades of nature itself, Sherwin Williams' Naturel honors its name perfectly. This mid-tone neutral gray whispers elegance while offering supreme versatility.
Highlights of Sherwin Williams Naturel SW 7542:
Subtle Rosy Undertone: The faint rosy undertone imparts a soft glow on the walls, making any space feel cozy and inviting.
Ideal for Open Spaces: Its remarkably adaptable nature suits open floor plan designs where you need one color to transition between spaces smoothly.
Adaptable Shade: Handles natural and artificial lighting well while maintaining its elegance.
Color Pairing: Combine it with crisp whites to achieve that modern farmhouse look or dark tones like navy blue for accent contrast.
10. Sherwin Williams Agreeable Gray SW 7029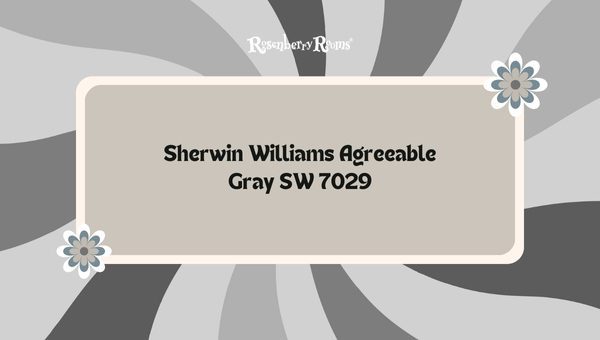 Nothing says agreeably quite as well as Sherwin Williams's Agreeable Gray. Its gentle blend of gray and beige (or greige) is warm and welcoming. Surprisingly adaptable to numerous interior design styles – this is a crowd favorite!
Prime Traits of Sherwin Williams Agreeable Gray SW 7029:
Flexible Undertones: Perform exceptionally well across various light levels, highlighting subtle undertones – lilac in natural bright light while more beige in softer artificial lights.
Versatility at Its Best: Whether working with modern chic decor or traditional furnishings, it blends seamlessly into any style.
Room Variety: An excellent pick for living rooms, dining areas, or even large-size bedrooms where you want that gentle cocooning effect.
Pairings Done Right! For baseboard trims or ceilings, consider white tones. Else head the route of deep burgundy reds.
FAQs About Best Gray Paint Colors
Why is gray a popular paint color for homes?
Gray is favored for its versatility. It offers various undertones and complements modern and traditional decor styles amazingly well.
How can I choose the right shade of gray paint?
Consider your room's lighting, the undertones you wish to complement your existing furnishings, and the overall feel you desire for your space.
What makes Benjamin Moore Classic Gray OC-23 a great choice?
It pairs a neutral, light gray base with warm undertones - ensuring any room feels inviting, serene, and beautifully illuminated.
Is Sherwin Williams Naturel SW 7542 suitable for open-plan designs?
Absolutely! Its mid-tone neutrality and faint rosy undertones make it an ideal choice for open floor plans, creating cohesion without monotony.
What's unique about Sherwin Williams Agreeable Gray SW 7029?
Its appealing blend of gray and beige adapts to lighting conditions beautifully while retaining its warmth - making it a crowd favorite in numerous interior design styles.
Conclusion
Choosing the perfect shade of gray paint color can be a task traced with a degree of complexity. But understanding the undertones, your lighting conditions, and what resonates with your existing decor can help simplify this process.
Whether you are leaning towards cool-toned gray paints, warm undertones, or neutral hues that straddle both worlds, there is always something that would fit right into your space like a dream - whether it's Sherwin Williams' Agreeable Gray for an inviting aura or Benjamin Moore's Classic Gray for a delightful touch of serenity.
As we draw towards the end of our exploration of gray paints, remember that you are seeking more than just a paint color – you're shaping an environment where memories will be created and treasured.
Using these leading shades from reputable brands such as Benjamin Moore or Sherwin Williams as starting points should guide you in the right direction in your quest for painting excellence.
Achieving the perfect atmosphere in your home is not just about choosing stylish furnishings but also about choosing colors that celebrate and accentuate these design choices - naturally bringing out their best features.