Are you searching for the perfect shade of white to freshen up your walls? Look no further than Collingwood OC-28 – A Benjamin Moore.
The love that homeowners and designers alike have for this paint is undeniable, and it's a classic choice that never goes out of style.
This color uniquely balances warm and cool tones, making it the ideal choice to create that soothing atmosphere every home desires.
A name synonymous with quality in the industry, Benjamin Moore Collingwood OC-28 has been beautifully crafted to deliver unrivaled coverage, application, and durability results.
Yet, it continues to make waves not just because of its outstanding technical metrics but also due to its versatile aesthetic appeal. In this blog post, I will explain why this paint color could be just what your home needs.
Benjamin Moore's Collingwood OC-28
Benjamin Moore's Collingwood OC-28, also recognized by the code Collingwood 859 (82.389 5.411 89.289°), is a versatile addition to your painting needs.
This stylish and popular option is in the Off-White and Classic Color collections. Indeed, its universal appeal has made it one of Benjamin Moore's Best-Selling Neutral Paint Colors.
Why choose Collingwood OC-28?
Simply, it's sheer adaptability! This color provides an ideal blend of warm and cool undertones allowing it to fit beautifully into various spaces with different lighting conditions.
Aesthetic Allure
Collingwood OC-28 has a graceful elegance that breathes life into spaces without becoming overwhelming. It adds depth to your home while maintaining a clean and expansive feel.
Here are a few winning features of Collingwood OC-28:
A masterful balance of warm and cool undertones
High versatility - works well in varied lighting conditions
Adds subtle depth without closing up space
Part of two esteemed Benjamin Moore collections
With its potent combination of aesthetic elegance and versatility, Benjamin Moore's Collingwood OC-28 could be your home's sprucing charm!
Don't hesitate to explore Benjamin Moore's paint collections for more information on Collingwood OC-28 and other fabulous shades.
Related Article: Benjamin Moore Coventry Gray HC-169
Benjamin Moore Collingwood OC-28: Warm Or Cool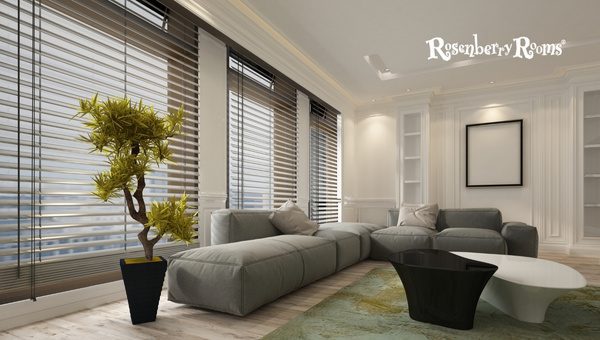 When it comes to the sartorial scale of paint colors, one question often arises is whether a color is "warm" or "cool."
This determination significantly impacts how color will look and feel in a space. If you're wondering where Collingwood OC-28 falls on this spectrum, let's dissect it further:
Warm
Warm paint hues convey a cozy, inviting vibe and typically have red, yellow, or orange undertones. Warmer colors can make large spaces feel more intimate and are perfect for areas where you want to create an inviting atmosphere, like living rooms and dining areas.
Although Collingwood OC-28 does exude some warmth due to its subtle beige undertones, it maintains a subdued serenity that keeps it from being overly warm.
Cool
On the opposite end of the spectrum, cool colors emanate calmness and serenity. They often have undertones of blue, green, or purple. Cool hues are generally considered restful and relaxing, ideal for bedrooms and bathrooms.
Due to its soft grey undertone, Collingwood OC-28 exhibits some coolness under specific light conditions.
This unique ability allows Collingwood OC-28 to transform your spaces organically based on natural light availability.
Is Benjamin Moore's Collingwood OC-28 warm or cool? It straddles both ends beautifully - offering the best of both worlds.
A unique attribute that sets it apart from other neutrals makes it a versatile choice for your home interiors.
Collingwood And Lighting
A paint's undertones and its look on walls can significantly shift depending on the room's orientation to the sun and how light plays upon it.
Let's delve into how Collingwood OC-28 behaves in rooms facing different cardinal points so you can make the best possible choice.
West-facing Rooms
In west-facing rooms, afternoon sunshine tends to warm up - bringing out yellow, orange, or red tints even in neutral colors.
However, Collingwood OC-28 with its mellow blend of warm and cool tones, handles such light gracefully. Instead of adopting a harsh glare, it settles into a soothingly luminous gray.
East-facing Rooms
For east-facing rooms that get most of the sun in the mornings, Collingwood OC-28 offers an incredibly soft start to your day.
Morning light highlights subtler nuances compared to direct sunlight; thus, Collingwood's inherent warmth subtly shines while maintaining a clean, bright look throughout the day.
South-facing Rooms
South-facing rooms benefit from consistent light throughout the day; hence these spaces are more forgiving with color choices.
With Collingwood OC-28 in south-facing rooms, expect to experience this shade's full spectrum. Its warm undertones fired by sunlight bring an inviting appeal in daylight while it shifts towards cooler tones as daylight wanes.
North-facing Rooms
North-facing rooms can often seem gloomy due to indirect light that generally brings excellent blue notes out from neutrals. However, Benjamin Moore's Collingwood adapts wonderfully well even here as its subdued elegance appears refreshingly bright without tipping towards sterility.
It must be noted that artificial lighting also impacts how paint colors come across visually. As guidelines:
Incandescent lighting brings out more warm, yellow tones.
Fluorescent lighting pulls out more relaxed and blue hues.
LED Lights have a balanced output reflecting colors more accurately.
While assessing paint performance under various lighting conditions might seem like a hassle, it's worth it! The right color can completely reshape how you experience your space!
Check Benjamin Moore's website for information about Collingwood OC-28 and other shades before choosing!
| Room Orientation | Effect on Color |
| --- | --- |
| West-Facing Room | Warmer undertone emphasized |
| East-Facing Room | Subtle warmth highlighted |
| South-Facing Room | Mixture of warm and cool tones |
| North-Facing Room | Cooler yet inviting visual |
Remember: Always test paint samples before deciding because what you see will depend significantly on your home's room orientation and specific lighting conditions! The right shade can genuinely transform how you feel about your space.
Understanding the Undertones of Collingwood OC-28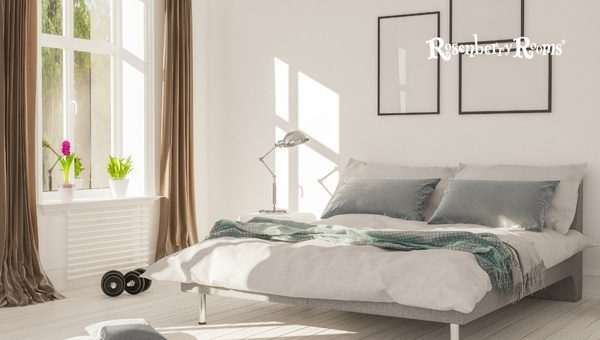 Peering into the undertones, the vivacious nuances beneath the surface of color is key to choosing the perfect shade. Benjamin Moore's Collingwood OC-28 is no exception.
This exquisite paint displays a balanced mix of warm and cool undertones, lends it a unique adaptability. Upon closer inspection, one can discern the slight greige - a blend between grey and beige - undertone layered beautifully underneath. But that's not all…
As you explore further, you'll notice an elegant dash of pink hiding within these greige undertones. This combination might sound unusual, but this dash of pink creates an element of soft warm that goes superbly well with varied décor styles.
The Collingwood OC-28 thrives thanks to:
It beautifully blended greige base
The subtle infusion of pink adds warmth
Benjamin Moore's Collingwood OC-28 combines these splendid undertones to create its wonderfully transformative character.
The Light Reflectance Value of Collingwood OC-28
One significant factor to consider when choosing a paint color for your walls is the Light Reflectance Value (LRV).
LRV measures the amount of light a paint color absorbs and reflects, directly influencing how light or dark your room appears.
A high LRV means the color reflects more light, leaving the space brighter, while a low LRV indicates a darker shade absorbing more light.
So, what's fascinating about Benjamin Moore's Collingwood OC-28?
Well, Collingwood OC-28 has an impressive LRV of 61.52. This moderate LRV results in an "in-between" shade that neither overly brightens nor significantly darkens your rooms. It strikes an elegant balance making the space feel cozy without appearing cramped.
What does this mean for me?
This outstanding balance guarantees that your rooms will feel simultaneously spacious and comfortable.
Higher adaptability - thanks to its balanced LRV, you can effectively use this color in various rooms with different lighting conditions.
Benjamin Moore's Collingwood OC-28 is not just captivating because of its subtle undertones and greige hue; the moderate LRV adds even further versatility and aesthetic value to this fantastic paint choice.
Is Collingwood Beige Or Gray?
The burning question for many homeowners and designers alike when using Benjamin Moore's Collingwood OC-28 is this: Is it beige or gray?
The simple answer to this confusing attribute – it's a lovely blend of both. Here's why:
The Versatility of Greige
This unique paint falls into the popular category known as greige. I know, it's a funny name, but "greige" is exquisitely comfortable straddling the fine line between gray and beige.
This harmonious blend presents an adaptable neutral option that works flawlessly with various design aspects.
Balancing Act
Collingwood OC-28 creates a soft, soothing backdrop in any home. It has the warm hominess of beige mashed up with the modern coolness of gray. The result? A color that's not quite beige or gray but quite impressive!
In simple terms, if you've been torn between a beige or gray paint color, Benjamin Moore's Collingwood OC-28 presents you with a stress-free solution – a tasteful greige!
The unique blending of beige and gray
Creates a versatile base for diverse design aesthetics
Not entirely beige nor completely gray – Just right!
Benjamin Moore's Collingwood OC-28 lets you enjoy both worlds!
Versatile Application of Collingwood OC-28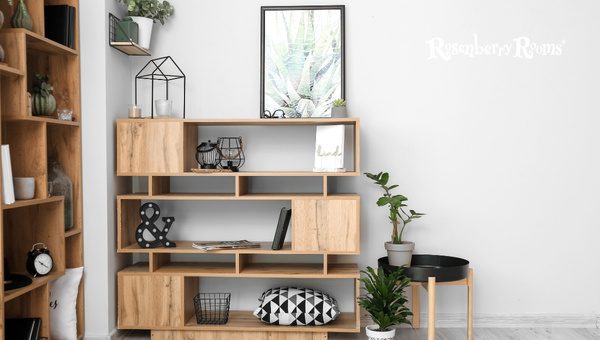 The magic of Benjamin Moore's Collingwood OC-28 lies in its exceptional adaptability. This paint color can miraculously breathe life into any space—be it kitchens, bedrooms, or living rooms. Let's dive deeper into where this versatile color can blossom.
Sprucing up the Kitchen
Collingwood OC-28 is an ideal companion for your kitchen walls. Its unique balance of warmth and coolness works harmoniously with different cabinet finishes and counter materials. Whether you have traditional wooden cabinets or modern metallic fixtures, this shade complements them.
Creating a Soothing Bedroom Atmosphere
Imagine turning your bedroom into a serene oasis. The calming greige undertones of Collingwood create a tranquil environment perfect for relaxation and restful sleep.
Adding Depth to Living Rooms
Collingwood doesn't shy away from main stages either! In the living room, it adds depth without becoming overpowering—striking a perfect blend with both classic and contemporary decors.
Kitchens: Complements various cabinetry finishes and counter materials.
Bedrooms: This creates a calm, relaxing ambiance for rest.
Living Rooms: Adds depth while blending seamlessly with decor styles.
No matter where you invite the Collingwood OC-28, it will work wonders in transforming your space beautifully.
Why Sampling Is Essential Before Purchasing Full Paint Color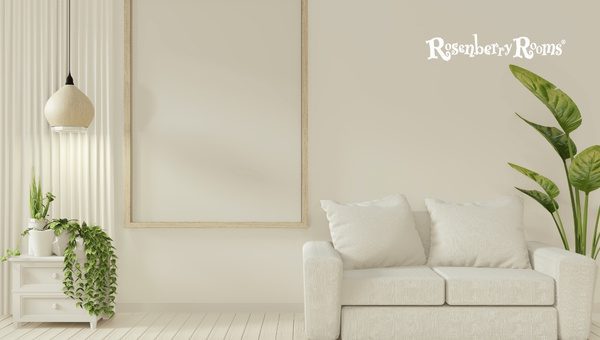 Sampling is a crucial element often overlooked in the excitement of choosing a new paint color like Benjamin Moore's Collingwood OC-28.
However, it greatly enhances your understanding and ensures you make an informed decision matching your style and environment.
Here are key reasons why sampling should be an integral part of your paint selection process:
Visual Verification
Testing a sample allows you to see the paint color on your walls rather than relying on a digital color swatch.
Remember that colors may seem somewhat different under various conditions - lighting or interaction with other elements in your room.
Understanding Undertones
A sample test lets you gain insights into the undertones of the color. For instance, the distinguishing charm of Collingwood OC-28 lies in its warm and cool undertones, and testing will help you discern these subtleties better.
Adjusting to Changes
Paint colors respond differently to varying light conditions throughout the day. You can observe how Collingwood OC-28 changes from morning light to evening gloam by testing.
Color Confidence
Investing in a sample can save time, effort, and even money in the long run by reducing potential color-related disappointments later.
Sampling is not just about choosing a color— it's about ensuring your choice fits perfectly into your home's tapestry.
To purchase a sample for Benjamin Moore's Collingwood OC-28 or discover more shades, click here.
Best Trim Colors with Collingwood OC-28
Pairing your main wall color, such as Collingwood OC-28, with the right trim color can give your space a cohesive and visually pleasing look. Here are some of my favorite hues that work exceptionally well with Collingwood OC-28:
The choice invariably depends on whether you desire to amplify the warmth or coolness in Collingwood OC-28.
By striking an aesthetic balance between the warmth and coolness of these trims and primary colors, you can create unified spaces that ooze personality yet remain comfortable and inviting.
Whether you opt for bright whites or those skewing towards creamier tones—the goal is to opt for trims that bring out the versatile complexity of Collingwood OC-28 while also reflecting your unique personal style.
Also Read: 20 Best Paint Colors For Honey Oak In 2023
Benjamin Moore Collingwood: Interior and Exterior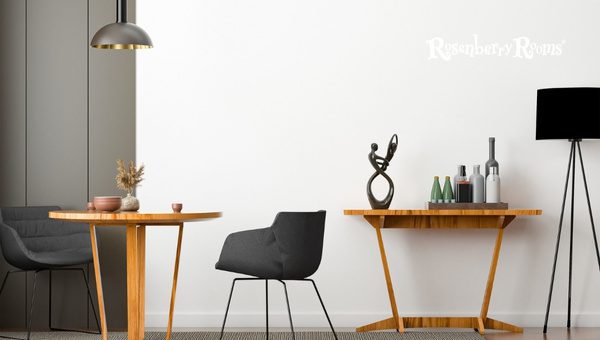 Benjamin Moore's Collingwood OC-28 is an all-rounder. It's not only a crowd favorite for interior spaces; its remarkable versatility extends to exterior applications too.
Charm your Interiors
When used on interior walls, Collingwood is subtle yet transformative. It brings an exclusive warm undertone that lights up living rooms, bedrooms, and kitchens.
It also does wonders in spaces with limited natural light pockets thanks to the inherent light-reflective properties of the paint.
Spaces Well-suited for Collingwood
Bedrooms: For a serene and calming ambiance
Living Rooms: To add understated elegance
Kitchens: Bestows a light and airy feel
Beautify your Exteriors
The magic of Collingwood OC-28 does not stop at your doors; its adaptability makes it a great exterior option too!
Exterior Applications
Siding or Trim: Gives your house curb appeal
Doors: Brings a warm welcome to your entrance
External Walls: Lends an expansive feel to outdoor spaces
Your home deserves the unmatched charm of Benjamin Moore's Collingwood OC-28, which gracefully enhances interiors and exteriors.
Whether you're brightening up interiors or beautifying exteriors, this color will surely not disappoint!
Always consult with painting professionals before deciding about exterior paints as outdoor conditions can significantly affect how paint colors appear.
Coordinating Colors of Collingwood OC-28
The beauty of Benjamin Moore's Collingwood OC-28 is truly elevated when paired with the right colors. Here are some coordinating hues that beautifully complement this versatile shade:
Always remember that lighting greatly affects how these pairings play out in your space so consider testing out various color combinations to find your ideal mix! Always feel free to explore more options on Benjamin Moore's website.
FAQs About Collingwood OC-28 – A Benjamin Moore
What is Benjamin Moore's Collingwood OC-28?
Collingwood OC-28 is a popular neutral paint color by Benjamin Moore, characterized by its balance of warm and cool undertones.
What undertones does Collingwood OC-28 have?
Collingwood OC-28 carries a unique blend of greige (grey-beige) undertones with a dash of pink, adding a touch of warmth to the hue.
Does Collingwood OC-28 work in all lighting?
Collingwood's ability to balance warm and cool makes it adapt superbly well in diverse lighting conditions.
Which colors pair well with Collingwood OC-28?
Collingwood pairs wonderfully with Cloud White OC-130, Chelsea Gray HC-168, Revere Pewter HC-172, Hale Navy HC-154, and Soft Chinchilla 2135-50.
Is testing necessary before picking Collingwood OC-28?
Absolutely. Before deciding, always test the paint samples in your desired space under varying light conditions.
Conclusion
If you desire flexibility and a dash of subtle elegance in your paint color, Benjamin Moore's Collingwood OC-28 could be the answer.
Its unique blend of warm and cool undertones gives it an adaptable charm, allowing it to thrive in different spaces under diverse lighting conditions.
This shade isn't just a color, it's an experience that carries with itself the potential to transform your space into a comforting haven.
Remember, while Collingwood stands tall on its merits, pairing it strategically with complementary colors can elevate its impact.
Whether you pair it with ethereal shades like Cloud White or more dynamic tones like Chelsea Gray depends on your style and preference. So go ahead!
Grab those paint swabs and start planning the transformation that awaits your space with Collingwood OC-28. After all, nothing welcomes a fresh start like a fresh coat of paint.