Choosing the perfect color scheme for your home can be tricky and requires supreme artistry, thoughtful reflection, and insight.
There's a subtle elegance about choosing a neutral palette, it offers a classy backdrop while leaving room for stunning furniture, intricate woodwork, and captivating artwork to star.
The vast spectrum of the best mushroom paint colors is one of my all-time favorite hues to blend sophistication with an earthy touch.
These shades blend the warm undertones of taupe and beige with just a hint of gray. A brilliantly versatile tone that works well in every nook and corner of your home, automatically transforming it into a stylish sanctuary away from the everyday hustle-bustle.
Mushroom paint colors are undoubtedly an indulgent treat for those who love timeless elegance with an out-of-the-box edge.
What are mushroom paint colors?
Mushroom paint colors are a fascinating fusion of taupe, beige, and gray tones. They fittingly derive their name from the shade of portabella mushrooms.
Surprisingly versatile, this color family masterfully straddles between warm and cool shades bringing an attractive charm to any room.
Family Name: Noteworthily a member of the neutral color family, mushroom shades significantly lean towards the warmer spectrum with a touch of grey undertone that brings in a captivating chill.
Diverse Range: The magic of mushroom paint colors lies in its multi-dimensional range. From light hues like "Minimalist SW 9611" or deeper tones like "Stone Hearth CC-490," they offer an impressive array to cater to diverse taste buds.
The Taupe Effect: Mushroom color's significant influence comes from Taupe, one can see varying textures of this timeless hue blended beautifully in every shade.
Unlike stark grays or browns often found in neutral schemes, Mushroom paint carries an elegant richness with layered tones.
This depth and texture create an ethereal connection between the organic world and our living space, which is undeniably mesmerizing yet aptly subdued.
Benefits of Mushroom Paint Colors
There are several truly remarkable benefits to choosing mushroom colors that make it a popular choice for home designs.
These strikingly multi-faceted hues offer both aesthetic allure and practical advantages that won't go unnoticed.
Versatility: Mushroom colors have impressive adaptability to different lighting conditions, unlike its peers in the neutral scheme. In daylight, these colors radiate a pleasing warmth, while in the evening, they might lean towards a cool gray, offering a soothing ambiance.
Complementing Hues: Shades like Bleeker Beige HC-80 or Agreeable Gray - SW 7029 seamlessly interact with various textures and shades, offering a fantastic foundation for your decor pandora box.
Durable: Beyond creating an ideal visual backdrop, most mushroom-tinted paints are well-equipped to resist stains and durable enough to withstand cleaning for longer-lasting walls.
All-room Compatible: The effortless elegance of colors like Loggia SW 7506 or Revere Pewter - HC-172 adds an innate harmony that works well in all rooms, from elegant living areas to casual family spaces and even sophisticated bedrooms.
Harnessing the benefits of mushroom paint colors can easily breathe new life into your home, providing a refreshing makeover without overwhelming your spaces. Their charm lies deep within this delicate balance.
20 Best Mushroom Paint Colors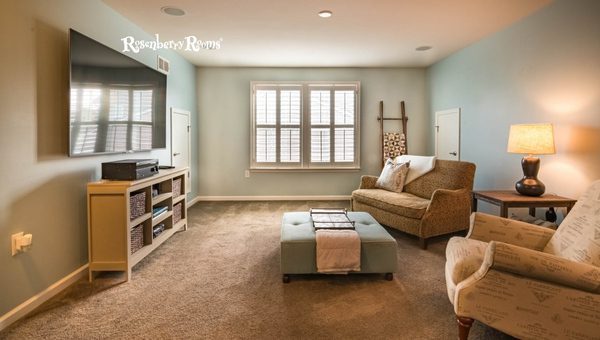 Delving into the mushroom-tone universe can bring surprising delights that manifest in a gorgeous range of options.
Yet, some are the absolute favorites for their captivating charisma, versatility, and timeless appeal. Let's explore these star performers.
1. Mushroom SW 9587
Undeniably one of my favorites in mushroom hues, Mushroom SW 9587 is a classic that remains extraordinarily relevant in modern design. The beautiful synergy of gray and beige lends a unique elan to this color.
Warm-toned: With more significant beige undertones, it exudes warmth and coziness that immediately make any room inviting.
Versatile: This color pairs flawlessly with a broad spectrum of accents ranging from darker shades like navy or green to light neutrals like ivory or cream.
Stylish Background: Versatility and warm tones allow this color to act as the perfect backdrop against which other elements come alive.
The depth and richness naturally incorporated in Mushroom SW 9587 set it apart in creating sophisticated spaces with an organic feel.
2. Balanced Beige SW 7037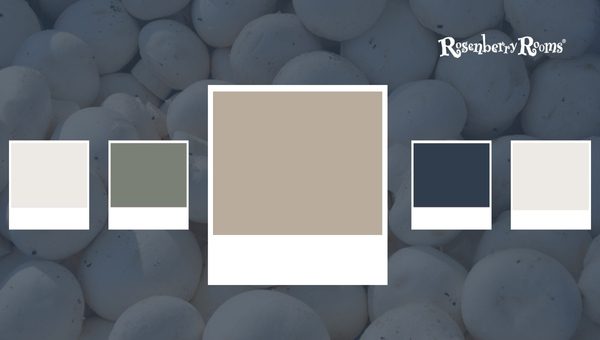 The serene allure of Balanced Beige SW 7037 is genuinely captivating—it's warm yet immensely neutral. The delicate balance between beige and tan undertones provides an insubstantial cool edge without being overbearing.
Neutral Base: This color offers an ideal neutral base, veering towards warmer undertones.
High Versatility: The ability to blend beautifully with diverse shades, materials, and textures adds to its versatility.
Tranquil Ambiance: Given its balanced nature, this shade on walls can emit tranquility.
A versatile player like Balanced Beige SW 7037 readily adapts to your changing design desires over time without demanding a complete makeover!
3. Pashmina AF-100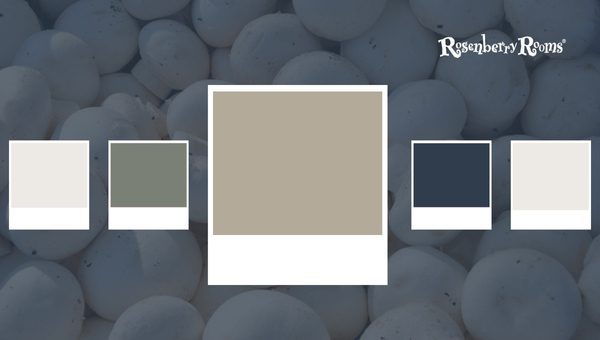 Pashmina AF-100 skillfully embraces a captivating charm coupled with earthy elegance. It fabulously concentrates the essence of taupe into cozy simplicity suiting every homeowner's taste.
Cozy Undertone: Pashmina carries an inherent coziness that spills across the room.
Artistic toolset partner: It happily pairs well with moody blues or tans, providing a creative toolset to play with.
Harmony Initiator: Its harmony creates visual continuity making smaller rooms appear more substantial or flowing spaces feel uniformly linked.
If you desire something out-of-the-box while retaining an elegant vibe, Pashmina AF-100 might be perfect.
Mastering the art of selecting mushroom tones begins by choosing colors that resonate personally while naturally blending into your home spaces' aesthetic requirements.
After all, colors are meant to echo our style sensibilities and reflect our unique individuality! Remember not to rush your decision; savoring this journey is half the fun.
4. Stone Hearth CC-490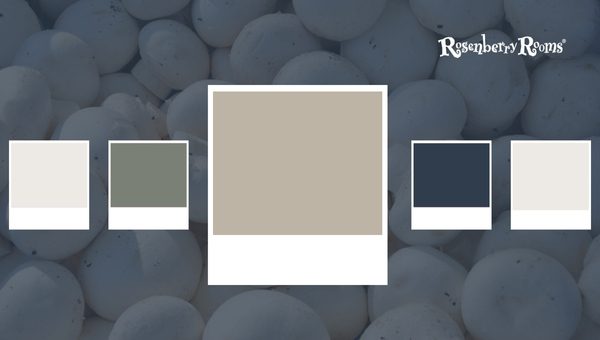 A beautifully calming hue, Stone Hearth CC-490 instantly conjures a sense of organic connection and peace in a room. Here are some defining features:
Warm-toned: Stone Hearth CC-490 is an elegantly warm neutral enriched with beige and taupe undertones.
Adaptable: Thanks to its adaptable nature, this color effortlessly marries into virtually any design scheme.
Stone Hearth CC-490 carries warmth in its undertones, reminiscent of wooden landscapes or a calming desert safari.
The beige-brown infused color encapsulates comfort and tranquility with a touch of class. This versatile warmer shade is adaptable to different decorative styles, from contemporary to rustic chic. It is everyone's go-to color choice for living rooms, bedrooms, and office space.
The 'easy adaptability' of Stone Hearth CC-490 makes it visually attractive when paired with darker hues like midnight blue or brighter tones like lemon yellow.
This splendid combination adds depth and harmony to your room while not overwhelming the senses.
5. Sticks & Stones SW 7503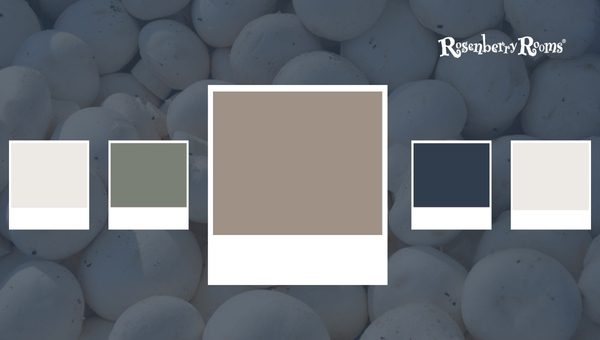 Sticks & Stones SW 7503 is an ingenious blend of earthy gray and soft brown tones providing unprecedented dynamism to any room you apply.
Features include:
Neutral: A cooler neutral paint that equally enjoys warm brown undertones.
Cohesive element: An exceptional, cohesive force binding the room's varying elements together.
The 'neutral' aspect of Sticks & Stones does wonders in accommodating most contrasting styles and materials such as metals, ceramics, or natural stones.
The fact that it helps create a cohesively stunning environment where all decor elements complement each other sets this color apart.
This mushroom hue has an additional charm that empowers it as the perfect backdrop, whether showcasing your antique furniture collection or blending harmoniously into modern artwork displays - 'your cherished assets take center stage while Sticks & Stones SW 7503 unassumingly binds them together.'
6. Minimalist SW 9611
Having Minimalist SW 9611 on your walls feels like daylight spilling across your room when the curtains lift - gentle, radiant, uplifting!
Wow factors are:
Light Gray-toned: A predominantly light gray shade incorporated with delicate taupe.
Amplify Space: A marvel in visually amplifying smaller spaces or rooms with limited natural light
A 'light gray-toned hue like Minimalist brings potential brightness into your environment without being overly sterile or cold – contributing to spaciousness and relaxation all at once.
It works splendidly used in master bedrooms or bathrooms because beyond being exceedingly stylish - there lies a calmness – as if guiding you towards zen tranquility!
When combined with earthy decor pieces or vibrant colored art frames – 'the vivacity pops out more prominently against the serene backdrop of Minimalist SW 9611, initiating enriched visual dialogues.'
7. Smokey Taupe 983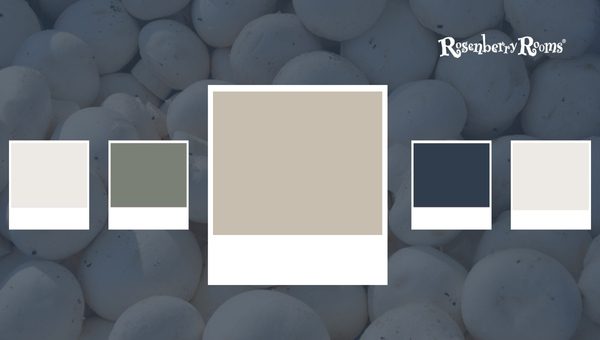 Few colors confidently distinguish between warm and cool neutrals as splendidly as Smokey Taupe 983.
Interesting features incorporate:
Gray-brown Overlaps: Entangles warm browns with cool grays providing elevated versatility.
Subtle Elegance: Ensures subtlety while parading elegance.
Smokey Taupe is admired for intertwining charming overlaps between cooler grays and warmer browns ('Gray-brown overlap').
This elusive amalgamation lets it sit comfortably within warmer and cooler colors without looking out of place.
Subtle elegance,' one might say when appreciating Spaces adorned by Smokey Taupe; be they vintage-styled living rooms dotted by ostentatious fireplace mantels or grand chandeliers above dining tables, setting those royal Victorian moods – everything assumes an added aura wrapping themselves within Soft layers of 'Smokey Taupe (Smokey Taupe 983).
To summarize this exploration of mushroom paint colors – they echo subtle sophistication while displaying mind-boggling versatility; mushroom hues rightly enjoy their fan-favorite status from coast to coast across our magnificent homeland! Let's keep celebrating their essentiality within our homes.
8. Loggia SW 7506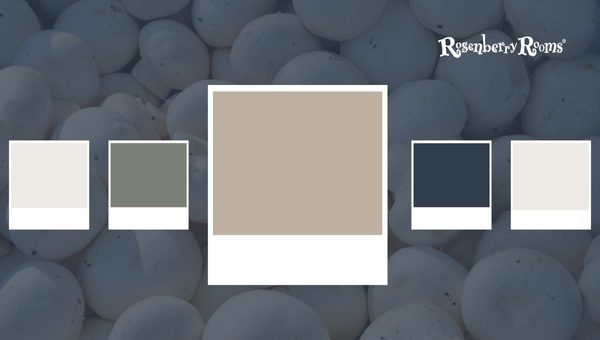 "Loggia SW 7506," a cherished member of the mushroom color family, elegantly bridges the gap between classic elegance and modern sensibilities.
This paint color offers a delightful balance of warm and cool tones, making it an extremely versatile choice.
Neutrality: As part of Sherwin William's Neutral collection, its inherent beige undertones manifest elegance while offering a neutral backdrop for any design scheme.
Versatility: Whether paired with warm oak or sleek contemporary black pieces, its versatility can enhance various styles.
Warming Effect: Its beige-brown infusion warms up spaces beautifully, making them inviting and homely.
An outstanding aspect of Loggia SW 7506 is its ability to adopt different imaginations depending on other room elements.
In rooms with ample daylight, you'll notice an earthen touch in this color that comfortably eases into cool evenings, embodying an adaptive ambiance incredibly.
9. Plymouth Rock 1543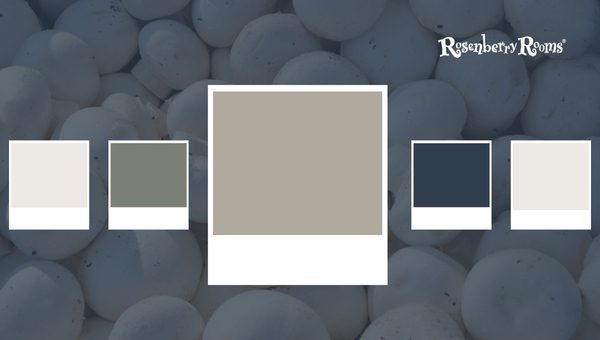 An entrancing color from Benjamin Moore's Classic Color Collection is "Plymouth Rock 1543." This hue strikes the perfect balance between grandeur and subtlety.
Gray-infused Beige: Significantly leaning towards beige with gray's calming influence subtly embedded to give this rich color an ice-cool edge.
Silvery Sheen: Under certain lights, it may exhibit a silvery texture that adds another layer of intrigue.
Sophistication: Creates chic walls effortlessly with its inherent complexity.
Choosing Plymouth Rock as your wall paint means signing up for luxury defined by understated elegance. Whether you prefer minimalist style or bohemian flair, Plymouth Rock 1543 seamlessly accommodates varied décor arrangements, coaxing their distinctive features.
10. Bleeker Beige HC-80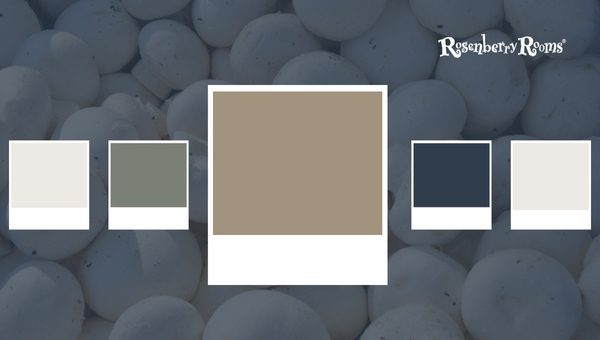 Notably, one of Benjamin Moore's favorites – the lovable "Bleeker Beige HC-80" flexes impressive compatibility across traditional or modern spaces.
Gray and Beige Blend: A balanced mix of gray and beige make it warmer than typical grays.
Versatile: It adjusts well when paired with vibrant reds or peaceful blues.
Neutral Shader: Offering an ideal neutral shade for injecting subtle warmth without overpowering cool accents in your surrounding decor.
There seemed no superior term than "perfect neutrality" upon witnessing Bleeker Beige HC-80. This foundational base's exceptional blending capabilities are nothing less than pleasing as they allow more exploratory freedom for accents to come alive while maintaining soothing backgrounds.
11. Anew Gray - SW 7030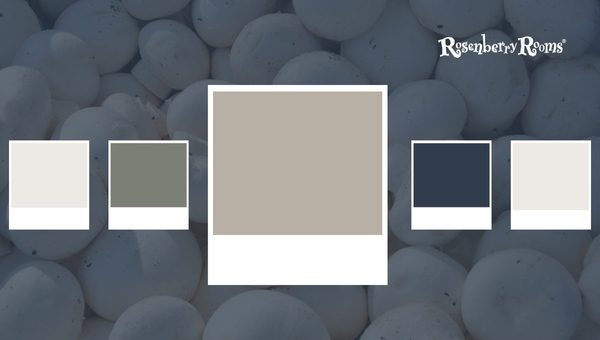 Venturing towards cooler undertones somewhat distinct within our mushroom palette is Sherwin Williams' masterpiece – the strikingly serene "Anew Gray - SW 7030."
More relaxed Variant: Unlike typical warm-toned mushroom colors, this variant has enough extra gray to provide refreshingly cool relief.
Visual Continuity Expert: It brings out beautiful visual continuity across open floor plans, graciously embracing varying natural light patterns throughout the day.
Universal Pairing Guru: This tone pairs exceptionally well with crisp whites or moody blacks while gelling well with bolder hues like navy or emerald green, effortlessly showcasing existing architectural details or furniture pieces.
Anew Gray - SW 7030 cannot be tossed away in the standard grays column because of its unique melange marrying neutrals' simplicity yet retaining mushrooms' layered depth—making it ideal for bedrooms veritably imbuing tranquility before bedtime!
Best-suited mushroom paint colors resonate not only with our design preferences but also with our mood aspirations.
It may take several swatches before finding that magical color transformation secret but remember, in this rewarding journey – there's no such thing as a wrong hue choice.
We imbibe these lasting lessons appreciating the allure that lies within subtle deviations amidst uniformity–pretty much like life itself.
12. Revere Pewter - HC-172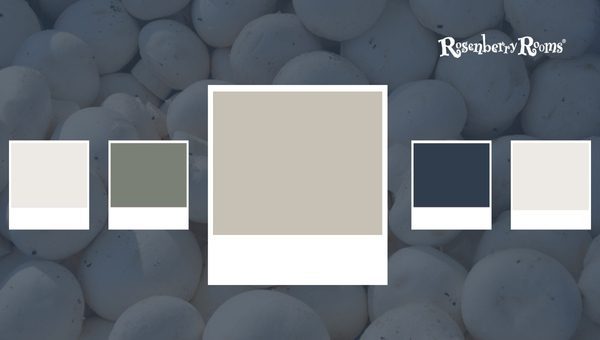 Performing as a chameleon of colors, the Revere Pewter - HC-172 is an exceptional color pick. Lying on the lighter end of the scale.
It offers a unique blend of warm and cool undertones, making it look different in varied lighting conditions. Here are its outstanding features.
Uniqueness: Be it an eastern exposure bringing out its fair shades or western light highlighting more warmth, Revere Pewter morphs admirably under changing window exposures.
Versatility: Setting a neutral backdrop, this color ushers versatility by complementing warm and cool decor.
Adaptability: This shade adapts comfortably to spaces with deep-toned wood finishes and white cabinetries working well in kitchens or bathrooms.
Revere Pewter is a classic choice for those seeking a universally appealing neutral that syncs across various styles while being fashionably impactful.
13. Balboa Mist - OC-27
Balboa Mist - OC-27 lies in-between beige and gray hues creating an excellent balance between cool and warmth. Ideal for someone seeking sophistication coupled with practicality from their neutral shade palette.
Refinement: The inherent elegance it proffers makes any room feel refined.
Versatility: Being lighter than Revere Pewter yet warmer than pure gray opens up multiple design possibilities.
Harmony Initiator: Creates harmony with wood-toned furniture and creamy-white accents, helping strike a delightful chord in your decor symphony.
If you are after crafting graceful spaces that remain mesmerizingly quaint, Balboa Mist could be your go-to shade.
14. Worldly Gray - SW 7043
When painting your walls with the enigmatic hue of Worldly Gray - SW 7043, a grandeur hint ensues. It anchors coziness through its warm undertone managing to pull off chic elegance effortlessly.
Elegance: Cultivates high-end charm with minimal effort complementing myriad textures or materials
Stress Buster Hue: Its muted warmth translates into an airy ambiance helping relieve stress
Design-Churner: It opens up design possibilities by harmonizing with more fabulous shades like blues or purples and warmer hues like yellows or oranges alike.
Knocking on Worldly Gray's door can lead you to create spaces that carry an enchanted ambiance consistently despite ever-evolving design trends.
15. Repose Gray - SW 7015
Radiating freshness upon applying the elegant shade of greige called the Repose Gray - SW 7015 invites brightness welcome in every homeroom.
Freshness: Its neutrality borders on cool, injecting freshness into any space, making it come alive.
Versatile Player: From cohabiting peacefully with whites & beiges or contrasting beautifully against deeper hues like navy blue or forest green—it plays a versatile role seamlessly!
Cool Colleague: If looking to create cooler-themed spaces—e.g., north-facing rooms—it pairs brilliantly alongside other chilly-toned decor accents bringing striking contrasts on board!
Should you strive to create vibrant living areas that scintillate under varied lighting conditions while maintaining neutrality at their heart—then it's time to usher home Repose Gray's appealing glow!
Selecting mushroom tones requires careful consideration but can bring immense satisfaction and value once correctly chosen for your home's context keeping natural lighting, desired ambiance, and decor themes under focus.
Just like everything precious taking time to curate, enjoy this process without hurrying through it.
16. Abalone - AF-710
Abalone - AF-710 gently aligns itself with the rich ambiance of mushroom hues with a tranquil charm that is unmistakably captivating.
A glance at its gracious grey foundation, brushed generously with subtle beige, leaves an impression of layered depth.
Distinctive Features:
Color Properties: A neutral backdrop softly layered with modest beige and dusted with hints of mauve.
Versatile Shade: Creates a seamless transition from traditional to contemporary aesthetics effortlessly.
Harmonious Blend: It's a chameleon adjusting to contrast boldly with dark furniture or peacefully blending in with lighter settings.
As tantalizing as it sounds on paper, Abalone proves its worth by adding much-needed texture and dynamism to your walls.
17. Agreeable Gray - SW 7029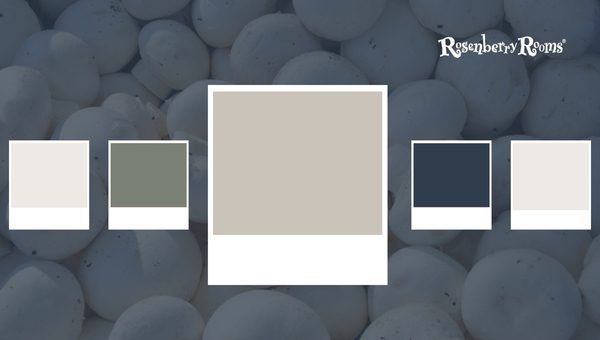 The magnetic charm of Agreeable Gray – SW 7029 is compelling due to its classic neutrality that strikes an excellent balance between beige and gray undertones without being overwhelmingly warm or cold; hence Agreeable!
Distinctive Features:
Neutral Purity: The color strikes a superb mid-tone ground between warm and cool shades creating a balanced neutrality.
Adaptable Color: Works beautifully in varying lighting situations, making it flexible to any room or home style.
Perfect Foundation: Treats décor elements magnificently, making itself the base layer highlighting other features effortlessly.
This is your color for those seeking neutrality that doesn't blend too much into the background but stands just enough out.
18. Accessible Beige - SW 7036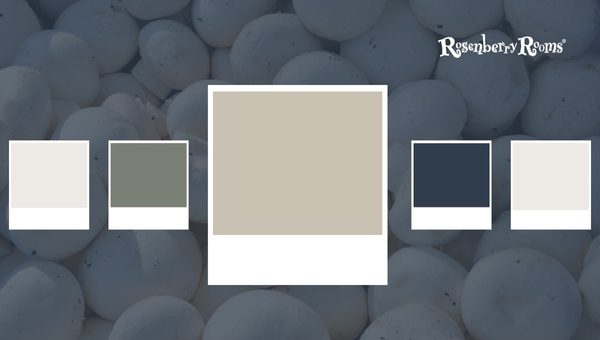 Accessible Beige SW 7036 is a top-notch player in mushroom paint colors. This versatile shade embodies the seamless blending of beige and gray, creating a chameleon-like quality that is unique and highly desirable.
Neutral Undertones: A significant feature that makes this color a favorite among homeowners and interior designers is its neutral undertones. It effortlessly adapts to various lighting conditions, staying warm during the day while taking on a charmingly mellow coolness as the evening sets in.
Versatility: Its versatility stands unparalleled, pairing well with different colors or materials. Whether paired with bold blues, dramatic blacks, or soothing whites, Accessible Beige holds its own and gives an extra edge to any design layout.
Subtle Shade: While part of the mushroom family, Accessible Beige's subtlety makes it stand out. It's not overwhelming but provides enough contrast for any accent pieces you might have.
Choosing to go with Accessible Beige - SW 7036 guarantees a timeless elegance that remains on-trend year after year while creating an environment conducive to relaxation.
19. Pale Oak - OC-20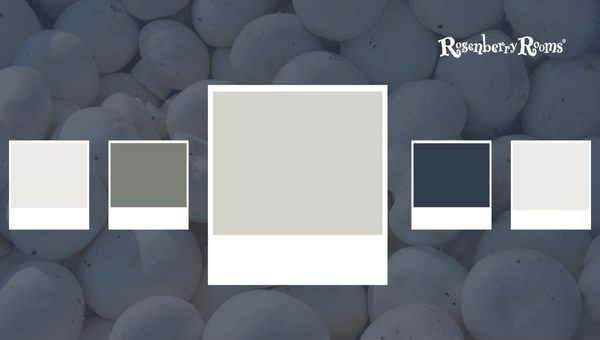 Pale Oak OC-20 undeniably captures the essence of understated luxury and casual refinement typically associated with mushroom hues. Like a whisper of comfort floating across your spaces, it adds style without overpowering other elements.
Cooler Undertone: While mushroom colors predominantly lean towards warmer tones, Pale Oak straddles both ends of neutral territory by introducing cooler undertones.
Great Base: It serves as an exceptional base shade around which other color elements can be built because of its capacity to accentuate different vibrant colors without stealing their limelight.
Brightening Effect: If you're looking for something that naturally lends liveliness and lightness to your spaces—perhaps smaller rooms that need brightening or bathrooms where natural light doesn't reach entirely--Pale Oak could be your partner in design!
The soft elegance combined with substantial depth in Pale Oak - OC-20 earns rave reviews from homeowners and seasoned designers alike!
20. Collingwood - OC-28
Living up to commendable reviews from experts and users alike is no small feat—one which Collingwood OC-28 pulls off gracefully.
Brimming with chic sophistication coupled with laid-back appeal speaks volumes about this trendsetter!
Warm Undertones: It masters the art of providing just enough warmth without becoming too starkly contrasted against white trims or ceilings—an attractive middle ground between gray and beige hues.
Investing in Collingwood - OC 28 brings forth a winning blend of striking contemporary flair and cozy, lived-in vibes making your home feel exceptionally welcoming.
These masterpieces from Mushroom paint colors imbibe diversity within unity—a common thread runs through each, brilliantly unified by sophistication yet diverse enough to suit different aesthetics.
Remember—design thrives best when personal touches infuse their charm into professional advice; let these recommendations inspire but cultivate your uniqueness.
FAQs About Mushroom Paint Colors
Why are they called mushroom paint colors?
They get their name from their similarities with the color of portabella mushrooms, amalgamating beige, taupe, and gray.
Where can I best use mushroom paint colors in my home?
Mushroom paint colors work well in all spaces, from living areas and kitchens to bedrooms and bathrooms, due to their neutral tone.
Do mushroom paint colors pair well with both modern and traditional decor styles?
Yes, their versatility lies in balancing warm and cold undertones, making them ideal for traditional elegance and modern flair.
Are mushroom paint colors a good choice for smaller rooms?
Absolutely! They can make smaller rooms appear more prominent due to their light hue and ability to reflect light gently.
What's a popular mushroom paint color for a living room?
Popular choices include Agreeable Gray - SW 7029, Balanced Beige SW 7037 but it truly depends on your personal taste, spaces' lighting & furnishings.
Conclusion
As we slide the curtain close on my top picks from the most delightful mushroom paint colors, it's worth reasserting their incredible scope for creativity.
They provide an abstraction of warmth, subtlety, and understated elegance into your everyday living while ensuring your home reflects your style and personality.
From stunning entryways with Accessible Beige - SW 7036, comforting living rooms in Pale Oak – OC-20, or chic bedrooms in Collingwood - OC 28, remember there's a shade for every whim and mood.
So, transform your house canvas with alluring mushroom hues; it's time to breathe life into your walls.