Wouldn't it be wonderful to capture the charm of a misty morning or the serenity of a tranquil twilight and infuse them into our homes?
Well, today, I want to discuss just that. Welcome to my Sherwin Williams Web Gray SW 7075 color review. This stunning shade has the potential to transform any space into a cozy and inviting sanctuary.
In this color review, I'm excited to reveal how this unique shade can command a sophisticated presence in any room.
It's about time we stopped overlooking gray and appreciated it for its understated magnetism! With Sherwin Williams Web Gray SW 7075, you're not just choosing a color but making a versatile design statement that can elegantly anchor your space. I explain why this shade should be considered for your next home project.
The Importance of Sherwin Williams Web Gray SW 7075
Sherwin Williams Web Gray SW 7075 belongs to the neutral color family. Reflective of a fusion between a subtle charcoal and a deep slate, it delves into the deeper end of the gray palette.
It offers an excellent option for cohesive home design for interior and exterior applications. No wonder many homeowners and designers gravitate toward this shade!
The allure of Web Gray lies in its hex value of #616669, placing it within the soft gray spectrum. Its RGB value, at 97/102/105, lends it a balanced depth, often mimicking the calming traits of ocean waves or stormy clouds.
One crucial factor that adds weight to its popularity is its Light Reflectance Value (LRV). With an LRV score of 13, this shade sits on the lower end of the LRV scale, suggesting it absorbs more light than it reflects. Offering a subdued yet elegant backdrop, it can single-handedly elevate your space without creating an overwhelming display of color.
But what about undertones and temperature? I'm curious if this color suits only particular spaces. I'll delve into these like Sherlock Holmes deciphering layers behind layers.
Gird up, folks, as we hop onto this intriguing forté into deeper facets of our darling – Sherwin Williams Web Gray SW 7075!
The LRV of Sherwin Williams Web Gray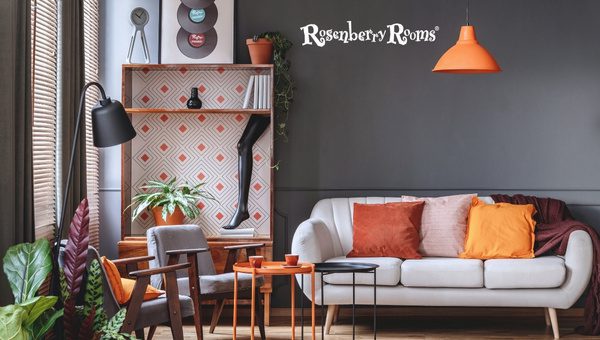 Light Reflectance Value, or LRV, is crucial when choosing your paint. It determines how light or dark your color will appear under various lighting conditions.
Web Gray falls on the darker side of the scale with an LRV of 13. For context, black has an LRV of 0 (absorbing all light), and white has an LRV of 100 (reflecting most light).
So, an LRV score of 13 indicates that this color will absorb more light than it reflects. This means in smaller spaces or rooms with less natural sunlight, Web Gray can tend to lean towards the darker side.
This is not necessarily bad news! It offers a beautifully dramatic depth to any space, enforcing a captivating vibe that lighter shades might lack.
So don't be afraid to experiment. You might find this 'dark horse' becoming the star attraction in your interiors.
Read About: Sherwin Williams Requisite Gray 7023 [Paint Color Review]
The Undertones of Sherwin Williams Web Gray
Deciphering the undertones is like cracking the secret code to understand colorfully. Let me help you decode the mysteries of Sherwin Williams Web Gray SW 7075.
Web Gray is unique; it embodies a nearly perfect balance, teetering between cool and warm undertones. This can be attributed to its exceptional combination of RGB values.
As you delve into it, you realize it subtly veers towards cooler undertones with an inconspicuous hint of blue.
But make no mistake! These are not vivid enough to scream 'blue.' Instead, they merely whisper, establishing an elegant presence that will sway your heart.
Here's the charm: Despite its more fantastic leanings, Web Gray bridges beautifully with warm-toned décor elements and accessories, offering incredible flexibility.
Whether your design inclinations lean toward farmhouse chic or a contemporary style, Web Gray is ready to comply.
Sherwin Williams Web Gray: Warm or Cool?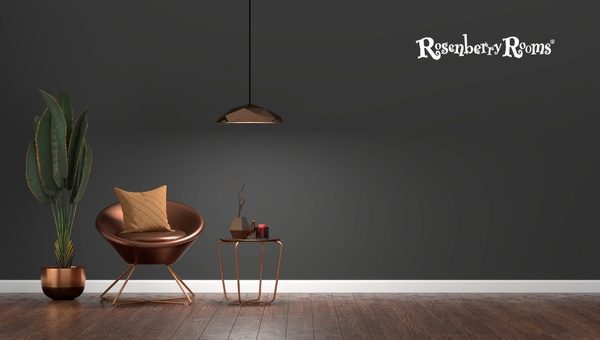 Drawing upon the realm of grays, you often face two categorizations – warm grays and cool grays. Warm greys contain more yellow undertones, while cool-toned grays lean towards blue hues.
While Web Gray is nestled within the neutral color family, it displays an intriguing dance between warm and cool. As we peel away its layers, we discern the cool elements in this shade establish a more substantial presence.
Key Features of Cool Sherwin Williams Web Gray:
Here are some reasons why you might fall in love with the cool aspect of Web Gray SW 7075:
Versatile Match: Its 'chameleon' nature allows it to conform seamlessly to various room temperatures and lighting.
Silent Contributor: The subtle blue undertones emulating tranquillity offer a calming effect - offering a subtle yet effective shift to overall ambiance.
Adaptive Nature: While predominantly cool, this gray adeptly bridges warmer accents – catering to a wide range of eclectic palates.
Season-friendly: It works exceptionally well in all seasons – reflecting the crisp winters and absorbing enough light for those sunny summers.
Trend-friendly: Cooler tones are extremely fashionable in contemporary design schemes. Hence, if the style is key to your decision-making process, don't overlook this color swatch!
Web Gray proves that grays don't have to be boring or monotonous. It embodies depth without overwhelming, establishing itself as an enchanting canvas perfect for your home artistry.
Web Gray: Interior or Exterior?
In understanding the versatility of Sherwin Williams Web Gray SW 7075, one crucial question often arises: Is it suitable for interior and exterior use?
The simple answer is a resounding yes. This color's versatility stitches an appealing connection between indoor and outdoor living spaces.
Indoors
Web Gray fits seamlessly in any room, fitting effortlessly into the background while providing a sophisticated canvas to highlight your unique decor pieces.
It particularly shines in rooms with ample natural lighting, courtesy of its LRV score 13. Moreover, due to its soothing essence, it has found favor in bedrooms or study spaces where tranquility is paramount.
The cooler undertones lend a calming touch, creating a cozy sanctuary that encourages restful sleep or focused work.
Web Gray also performs admirably in open-floor plans, anchoring the space without encroaching on distinctive zones.
Outdoors
In the exterior context, she sports an equally impressive performance. Embellishing your home's façade with Web Gray creates a timeless aesthetic that connects well with varied architectural styles - modern minimalist designs or rustic country-style homes.
It flows beautifully across different textures. Whether you have brickwork features or wooden sidings on your home's exteriors, Web Gray provides an attractive appeal that withstands changing trends and seasons – making it a perfect year-round choice.
So whether inside or out, Sherwin Williams Web Gray SW 7075 is ready to elevate your space with its subtle charm and adaptable persona.
Also Read: Sherwin Williams Eider White SW 7014 [Paint Color Review]
Sherwin Williams Web Gray Usage Locations in the Home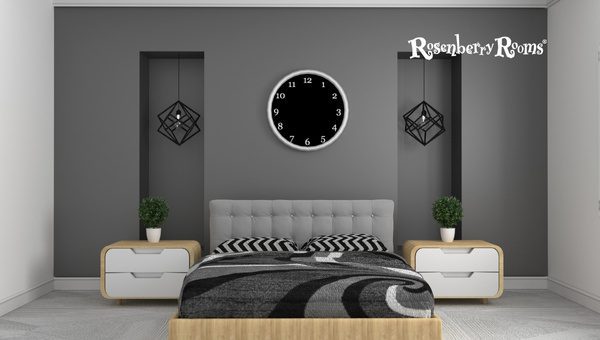 Sherwin Williams Web Gray SW 7075 exudes an undeniable charm that makes it suitable for almost every room in your home.
In the Living Room - As a perfect backdrop, it can add just the right amount of oomph to your living room space. Coupled with white trims or lighter furniture, the contrast is magnificent and timeless.
Kitchen Delights - You can confidently apply Web Gray to kitchen cabinets for a pristine yet welcoming look.
Home Office Ease - Given its neutral versatility, it also works well in home offices, enhancing focus without becoming monotonous.
In a nutshell - there is no 'wrong' location for Sherwin Williams Web Gray. Go ahead and splash it anywhere your heart desires!
Complementary Trims color for Web Gray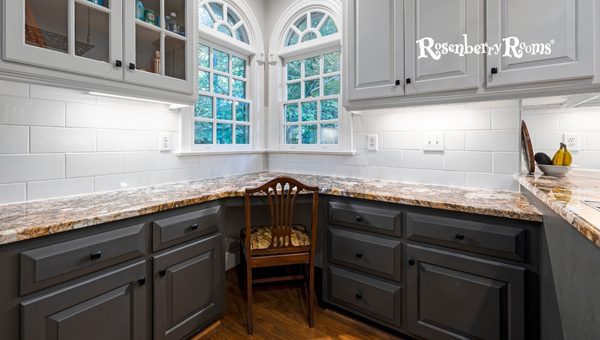 Choosing the right trim color to complement your walls can make a difference. It creates contrast, frames your walls, and adds a crisp, finished look to your rooms.
For Web Gray, the ideal trim colors belong predominantly in the white spectrum. Let's explore some fine choices that only amplify this gorgeous gray:
Benjamin Moore White Dove OC 17
White Dove by Benjamin Moore is a soft, warm white with subtle undertones that blend seamlessly with the neutral character of Web Gray.
Due to Web Gray's more fantastic leanings, White Dove prevents the room from feeling too cold. It's an excellent pairing for interiors that strive to achieve a casual but sophisticated look.
Sherwin Williams Pure White SW 7005
Sherwin Williams Pure White SW 7005 offers a clean, bright counterpoint to Web Gray. Its slightly warmer tones create an amiable pairing with our central star.
Whether you opt for minimalist modern or traditional settings – this duo is harmony personified.
Sherwin Williams High Reflective White SW 7757
Looking for a stark contrast? Sherwin Williams High Reflective White comes into play here. This purest form of white will make Web Gray pop on walls – perfect when you desire some drama!
Sherwin Williams Extra White SW 7006
Another excellent choice is Sherwin William's Extra White SW 7006. This frosty white has cool undertones that tie well with Web Gray's subtle hints of blue.
Remember, every room plays with light differently; hence, testing all four trims' swatches against Web Gray before committing becomes pertinent. Minor adjustments sometimes create monumental results!
Which Paint Hues Pair Nicely With Web Gray?
Ready to craft a breathtaking space dripping with finesse? The key to creating visually stunning rooms is often in the unison of color pairings. Here, I'll discuss which hues harmonize best with Web Gray.
Benjamin Moore Gibraltar Cliffs 1587
Opting for Benjamin Moore Gibraltar Cliffs 1587 alongside Web Gray is an exemplary blend of tranquillity and opulence.
Gibraltar Cliffs, a muted mid-toned blue with gray undertones, complements the subtleness of our protagonist.
It creates a sophisticated, calming ambiance that could effortlessly transcend your waterfront living room into an alluring coastal retreat.
Sherwin Williams Urbane Bronze SW 7048
Weaving Sherwin Williams Urbane Bronze SW 7048 into your design can pronounce a juxtaposed richness that's hard to turn away from. A deep brownish-gray Urbane Bronze exudes an earthy warmth that pairs beautifully with the cool neutrality of Web Gray.
The resulting palette fashionably translates across modern industrial lofts to chic upscale studios.
Why the Sample is Important Before the Whole Paint Color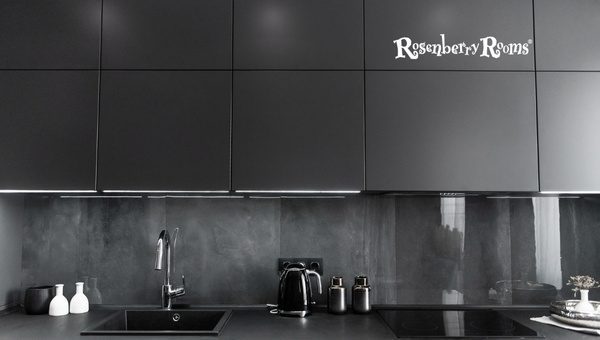 Sampling a color before committing it to your walls is crucial. Knowing how paint interacts with your home's light and surroundings can significantly influence final results. Here's why:
Test Light Interaction - Whether you have north- or south-facing windows, artificial or natural light, the luminosity in your room will alter color perception.
Undertones Revelation - Barely noticeable at first glance, sampling reveals the hidden tones that compose your paint choice.
Compatibility Check - It helps evaluate how well the new color will blend with existing furniture shades, upholstery, and décor elements.
Remember – every home is unique, so always get a sample to preview and mark walls (consider using painter's tape to avoid damage) throughout the day to see its changes in varied lighting conditions.
The idea may seem prudent, but saving time and money by skipping this could lead you down an undesired path.
Similar Colors to Web Gray
Indeed, the appeal of Web Gray SW 7075 is unique; however, if you're looking for alternatives or near matches, various shades come quite close.
Sherwin Williams Grizzle Gray SW 7068 - A close cousin to Web Gray regarding depth and richness. Its slightly cooler tone makes it excellent for areas with ample daylight.
Benjamin Moore Kendall Charcoal HC-166 closely mimics our protagonist in its gray glory but leans slightly toward the greener undertones.
And if you're still hunting for that perfect match, Sherwin Williams' Gray Matters SW 7066 might be your solution, offering a slightly lighter tone with cool undertones.
Remember, no color wholly replicates another, but choosing between similar ones can significantly depend on factors such as lights, accents, and personal preference.
Give your taste some credit while deciding on the perfect hue. Let these recommendations guide you toward your ideal color palette.
FAQs About Web Gray SW 7075
Is Sherwin Williams Web Gray a good color for a small room?
It can work well in a small room if paired with lighter accents and proper lighting to balance its Lower Light Reflectance Value.
Can Sherwin Williams Web Gray be used in the kitchen?
Absolutely! This color could cast a sophisticated look on your kitchen, especially when paired with white or light-colored cabinetry.
Does Web Gray work well with wooden furnishings?
Yes, its neutral and balanced undertones adapt well to various wooden elements, adding an air of coziness to any space.
What finish would you recommend for Web Gray paint?
An eggshell or satin finish is recommended for interior walls, while semi-gloss would be great for trims and moldings.
How does natural light affect the appearance of Web Gray paint color?
Natural light can influence this color's appearance - warmer under direct sunlight and deeper during overcast conditions or in artificial light.
Conclusion
Sherwin Williams Web Gray SW 7075 is not just another gray in the market. It's a standout color with immense versatility and depth.
Its unique attributes allow it to adapt quickly across contrasting décor styles and themes, from minimalist urban lofts to cottage-style homes.
So, if you're seeking a neutral yet dramatic hue that whispers elegance while making a distinct style statement, then Web Gray is a top contender.
Its balance of cool and warm undertones can seamlessly combine various elements of your room for an aesthetically pleasing result.