Choosing the right paint color for your home can feel overwhelming, but don't stress; we're here to help guide you through the process.
This article presents the Sherwin Williams Pediment SW 7634 color review - a neutral shade sweeping through contemporary homes and gaining popularity.
This versatile color is more than meets the eye; we're about to understand why it might just be your new favorite.
With a sea of colors available in the market, finding a unique tint that personifies your space while staying on-trend can seem complicated.
This is where Pediment SW 7634 steps in! A chic choice by Sherwin Williams, it offers versatility and elegance to meet your personal style aspirations while keeping things grounded and sophisticated. Let's get ready to uncover its appeal.
Sherwin Williams Pediment SW 7634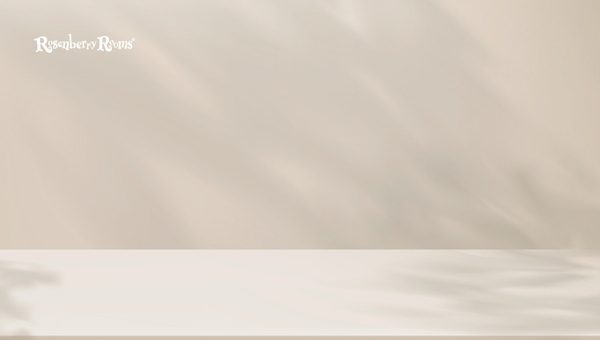 Sherwin Williams Pediment SW 7634 is a popular paint color known for its versatile usage. With tones ranging from neutral to warm, this color is perfect for any interior or exterior design project.
It's an essential part of the Sherwin Williams' Color Collections: Living Well (Center), and Colormix Forecast 2023 (Lore) and can be located easily with the location number 255-C5.
Key Features:
Color Family: The paint falls under the white color family, making it versatile and suitable for various design elements.
Available In: This color is available for interior and exterior projects, implying its flexible application.
Hex Value: Its hex value is #D3CCC4, a detailed valuable specification for digital works.
RGB Value: Comes with an RGB value of 211 / 204 / 196, ensuring consistency across different platforms.
LRV: This color has a light reflectance value (LRV) of 61, indicating its ability to reflect a substantial amount of light, thereby brightening up spaces.
Explore More: Sherwin Williams Gossamer Veil SW 9165 [Paint Color Review]
Unpacking the Basics - LRV and Undertones
Understanding the basics of paint color terminology is key to narrowing your choices. Two critical aspects are Light Reflectance Value (LRV) and undertones.
LRV
Sherwin Williams Pediment SW 7634 has an LRV of 61. The LRV essentially means the percentage of light that a paint color reflects. Hence, Pediment SW 7634 is classified as a light to medium shade.
This color has an approximate hue of 42 degrees, a saturation of 10%, and a lightness value of 61%. It is predominantly noted for its warm undertones and inviting feel. It's considered a popular shade for interiors because of its ability to create an open, airy, and welcoming atmosphere.
Due to its balanced nature, Pediment SW 7634 can be used in various living rooms, bedrooms, hallways, or kitchens.
Its versatility makes it compatible with various styles- modern contemporary, rustic farmhouse, or coastal beach-style decor.
Sherwin Williams Pediment SW 7634 suits well with many colors due to its neutral base, making it an excellent choice for those who want flexibility in decorating their space.
It works exceptionally well with whites, greys, or bold jewel tones. The ultimate look will depend on the combination of shades you choose to incorporate with this paint color.
Undertones
Sherwin Williams' Pediment SW 7634 is a beautiful, soft gray paint color that happens to have both blue and violet undertones. This color is chic, calm, and comforting, making it an ideal choice for diverse spaces.
The presence of both blue and violet undertones provides a serene feel to any room. These undertones are subtle, appearing more gray in brighter lighting conditions but becoming more evident in darker or moody lighting. This balance of cool tones provides a sense of serenity.
Unlike other swaths of gray that may lean towards being too cold or austere, the combination of blue and violet undertones in Pediment SW 7634 creates a heightened sense of openness.
The overall effect leans towards the cooler side but remains versatile enough to complement the different colors used in the room.
Pediment SW 7634 is often recommended for use in bedrooms, living rooms, or offices due to its calming effect. It pairs well with white trims for a crisp look or with darker hues for a bold contrast.
Analyzing the Warmth or Coolness of Pediment SW 7634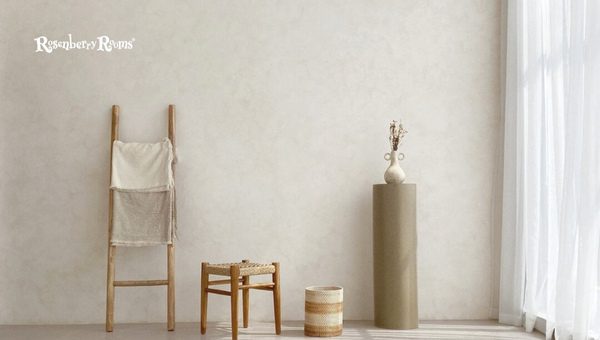 Sherwin Williams Pediment SW 7634 is a warm paint color with subdued undertones. This hue leans towards a beige, taupe-like tone, which exhibits a notably welcoming and calming effect.
Its warmth comes from subtle brassy shades that blend well with earth tones, creating a comfortable atmosphere that's quite inviting.
This color fits perfectly in spaces where relaxation or calm is the key intention, such as bedrooms or living areas. It can exceptionally pair well with light and dark color schemes, showing its versatile nature.
Sherwin Williams Pediment SW 7634 can infuse warmth into any space, making it a popular choice for interior home designs and decors.
One unique attribute of this color is that—despite its overall warm character—it can also produce cooler appearances when paired with specific decor and under different lighting conditions.
Interacting with Lighting Cardinal Directions
The relationship between paint color and lighting direction in your space can make or break the atmosphere.
How light interacts with your chosen color, specifically Pediment SW 7634, can greatly influence the resulting ambiance. Let's explore how this Sherwin-Williams shade interacts with different lighting directions.
South-facing
Southern light, known for its warm and golden hue throughout the day, can make Pediment SW 7634 appear slightly darker.
The subtle undertones of grey in Pediment tend to get accentuated, creating a soothing depth in these well-lit rooms.
The neutral balance of SW 7634 complements the bright daytime illumination from south-facing windows, offering a welcoming and comforting aura.
North-facing
In contrast, north-facing rooms don't get as much direct sunlight. They often have cooler and bluish hues that could render Pediment SW 7634 slightly cooler.
Due to its relatively high LRV points, it retains its light visual weight without looking painfully stark, even under dim indoor lighting. It can create an inviting cocoon-like feel in these spaces while bringing forth some natural warmth.
East-facing
Rooms facing East receive tons of soft golden sunlight during mornings but may lean more towards cool light as the day progresses.
With such shifting light dynamics throughout the day, Pediment SW 7634 can exhibit wonderful character changes — from cozy warmth in the morning to relaxing elegance by late afternoon.
This chameleon-like nature makes it an exciting choice for spaces that witness varied activities over different times of the day.
West-facing
Lastly, west-facing rooms are flooded with bold, warm tones during late afternoons and evenings – when this paint shade shines in all its glory.
The warm late-day sunlight enriches the underlying beige tones of Sherwin Williams SW 7634 - Pediment and adds a beautiful radiance.
This glow imbues west-facing rooms with cozy sophistication, perfect for settling down after a long day's work.
Perfect Pairings - Coordinating Colors for Pediment SW 7634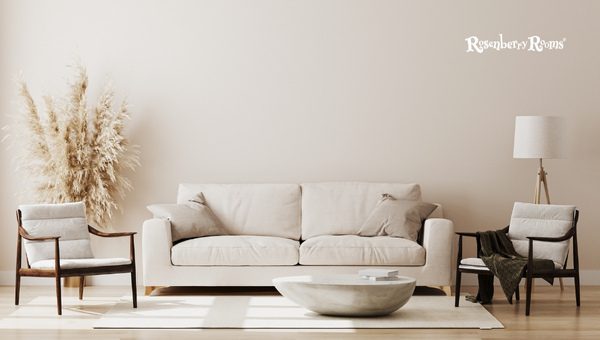 Once you've settled on the alluring Sherwin Williams Pediment SW 7634, the next step in your design journey is finding coordinating colors. Perfect pairings can help complete the look and feel of your room, pulling together the entire aesthetic.
Sherwin Williams Snowbound SW 7004: Starting with Snowbound SW 7004, A fantastic duo with Pediment, Snowbound is a cool white that perfectly balances Pediment's warm tone and adds freshness and brightness to spaces.
Sherwin Williams Morris Room Grey SW 0037: Morris Room Grey is another great pairing, a soothing, mid-tone grey that offers both contrast and complement to Pediment. Pairing these two creates a warm, enveloping space.
Sherwin Williams Broccoflower SW 9039: Consider pairing Sherwin Williams Broccoflower SW 9039 with Pediment. As an earthy green-grey hue, Broccoflower counters the warmth of Pediment and adds a touch of organic appeal to any room.
Pairing colors is an art in itself. Finding the right combination may take trial and error, but remember — your space should reflect your style and preferences.
With each Sherwin-Williams color having its unique charm, it's easier than you think to find perfect matches.
Also Read About Sherwin Williams Lullaby SW 9136 [Paint Color Review]
Usage of Pediment SW 7634 in Interior Design
Pediment SW 7634 is an adept tool in the hands of interior designers. It can elevate the look and feel of the space, infusing warmth where needed and setting a serene backdrop for bolder decor items.
Bathroom
Employing Pediment SW 7634 in your bathroom offers a rejuvenating atmosphere with tranquility. This neutral shade brings out sophistication without stealing focus from key features.
White subway tiles for walls adorned by this color on cabinetry or accessories bring an unparalleled, chic aesthetic.
Owing to its high LRV, natural light dances splendidly off Pediment surfaces, making small bathrooms look more spacious and inviting.
It's an excellent pick for bathroom vanities or decorative accents that amplify a sense of clean elegance, matching the spa-like ambiance.
Bedroom
On the other hand, when used in your bedroom, Pediment SW 7634 provides a peaceful environment conducive to relaxation and sleep.
Blending seamlessly with various design themes, whether farmhouse rustic or contemporarily sleek, this color helps create a cozy cocoon ready to wrap you inside after long days.
It pairs effortlessly with white linens and darker wooden furniture, creating layers of visual interest within your space - without overpowering.
Everyone recognizes that our bedrooms are sanctuaries where we yearn for tranquility; painting your walls with Pediment can fulfill that quest by offering calmness with its soothing undertones right at your sight.
Accent walls with muted deeper shades paired with Pediment can add some dramatic flair if you seek uniqueness within the comforting sphere.
Implementing Pediment SW 7634 in Exterior Decorations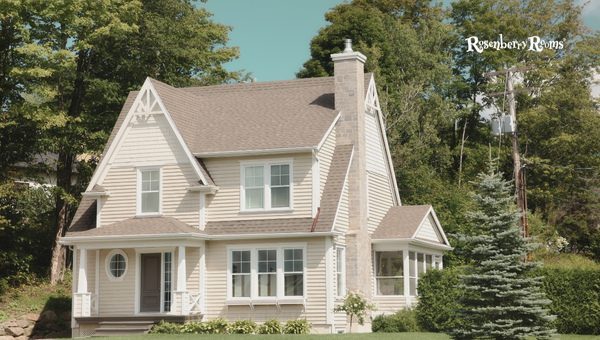 Pediment SW 7634 nurtures an elegant balance, making it an exceptional pick for exterior decorations. The color suits various architectural styles and effortlessly harmonizes with other hues.
Here, we delve into implementing this majestic color in different parts of your home's exterior – from the main body to accent spots, doors, and trims.
The main body of the house
With its subtle charm and soothing visuals, Sherwin Williams Pediment proves to be a versatile choice for painting the main body of your house.
An earthy hue that molds into any milieu, its warm undertones work incredibly with natural surroundings. It provides just enough contrast against greeneries while still complementing it fantastically.
It pairs equally well with both light and dark roofs. It brings environments together, creating a balanced and visually pleasing façade that can't go unnoticed.
Accents
Life flourishes in accents. That holds relatively true when pondering over which color impeccably accentuates your exteriors.
The neutral yet warm aura of Pediment SW 7634 can foreground other colors without stealing their thunder—in fact, it can make them shine brighter.
Consider pairing this gem with deep, darker shades like a beautiful wine red or robust navy blue for shutters or railing details—they would pop against this gentle backdrop.
Doors
Painting your door with Pediment SW 7634 displays an inviting doorway appearance that stands as a beacon of warmth for anyone stepping on your porch.
This serene hue also makes a striking contrast when set against bold-colored doors without making things too flashy—for instance, imagine a door painted in deep blue or teak contrasting dramatically against Pediment's resonating warmth: understatedly grandeur!
Exterior trim
Trims work like outlines—highlighting special features while enhancing others—and what better way to achieve this than using Pediment SW 7634?
It provides a fantastic finish for exterior trims without removing the main color scheme and adds an extra dimension to make your residence stand out.
Its balanced tone paired with darker shades on window trims or eavestroughs can create incredible harmony while maintaining sophistication.
The Essentiality of Sampling Paint Before Final Choice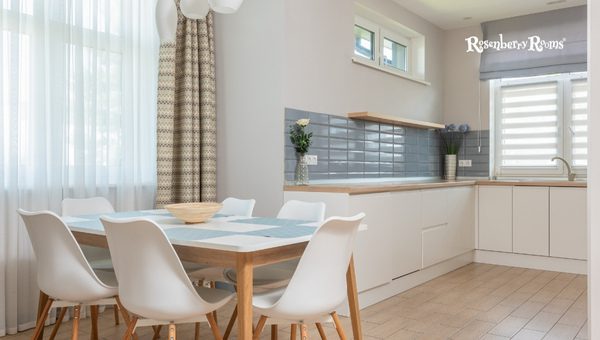 Sampling paint before making a final choice is essential. Don't mistake a color chip for an accurate representation of how the paint will look on your walls.
A small sample doesn't provide the full impact of how light interacts with the color in your specific space. By sampling directly on your walls, you'll see how natural and artificial lighting conditions affect the shade throughout the day.
It lets you live with the color, determining if it ties well with your furnishings and aesthetics. Always remember – try before you buy!
Read More: Sherwin Williams Sweater Weather SW 9548 [Paint Color Review]
FAQs about Pediment SW 7634
What kind of undertones does Sherwin Williams Pediment SW 7634 have?
Pediment combines warm and neutral undertones, giving it a versatile and balanced appearance.
How well does Sherwin Williams Pediment SW 7634 pair with other colors?
The Pediment pairs well with varying shades, mainly Snowbound SW 7004, Morris Room Grey SW 0037, and Broccoflower SW 9039, given its neutral subtlety.
Is Sherwin Williams Pediment SW 7634 suitable for exterior use?
The pediment is available for both interior and exterior painting projects.
How does lighting affect Sherwin Williams Pediment SW 7634?
Like most paints, lighting can affect the way Pediment looks. The color can change subtly depending on whether the light is natural or artificial.
Where can I use Sherwin Williams Pediment SW 7634 in my home?
The versatility of this hue allows it to be used in any room of your home - be it bathrooms, bedrooms, or as an accent in your living spaces. It also works well for exterior walls or trim.
Conclusion
Sherwin Williams Pediment SW 7634 is an excellent choice for a modern yet timeless design. This versatile color's subtlety and flexibility make it suitable for any room, creating a warm, inviting space that stands out with sophistication and elegance.
Color is a personal choice that should reflect your style and personality. Don't stop testing paint samples in different lighting conditions to ensure you make the best decision.
With its unique blend of neutral and warm undertones, Pediment might be the cozy aesthetic upgrade your home needs.