Today, I'm excited to bring you the Sherwin Williams Sweater Weather SW 9548 Color Review. This enchanting hue has been gaining popularity for its ability to transform spaces with its approachable vibe and versatile nature. If you're considering a makeover for your area, you may find this color an impressive contender.
From wrapping us in a warm blanket of comfort to offering a refreshing take on neutral shades, Sherwin Williams Sweater Weather SW 9548 is quite a crowd-pleaser.
You'll soon realize how flexible it is to work with this hue while we take you on an insightful journey of its various aspects. Buckle your seatbelts; it's going to be interesting!
Exploring Sherwin Williams Sweater Weather SW 9548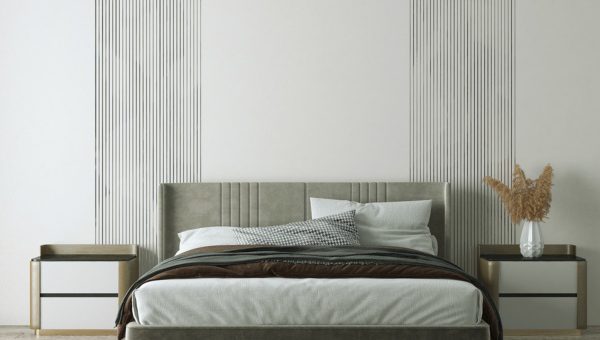 It's time to delve deeper into the characteristics of the coveted Sweater Weather SW 9548. It belongs to the neutral color family and is part of the Emerald Designer Edition in the Minimal + Modern Color Collections.
Recognizing its versatility in indoor and outdoor settings, Sherwin Williams has made it available in interior and exterior finishes.
Peeking into its digital identity, the hex value of Sweater Weather stands at #CCCCC5. If you're a fan of RGB codes, jot down 204 / 204 / 197 for this color.
Arguably, one of the most critical factors that affect a color's appearance is its Light Reflectance Value (LRV).
It indicates how much light a color will reflect when applied to a surface. The LRV can drastically transform your perception of a color, including its depth and intensity. For Sweater Weather, this value scores at a comfortable medium-level 60.
A noteworthy perk about going with this shade is that it induces a calming ambiance due to its neutral undertones.
Mastering the Basics of LRV
Understanding LRV is quite simple. Any color's Light Reflectance Value (LRV) represents how much light or heat that particular color reflects.
A higher LRV typically means a lighter color, reflecting more light into your space. On the other hand, colors with lower LRVs absorb more light, creating a cozier, more intimate vibe.
You might ask why this technical parameter matters in choosing Sherwin Williams Sweater Weather SW 9548. The answer lies in its potential to significantly influence the perception of a room's size and brightness.
Every paint color has an inherent light reflectance value that directly impacts how light interacts with it. The level of brightness or darkness it adds to a room falls under this domain.
Sweater Weather SW 9548 possesses an LRV of 60. This is considered medium on the scale—indicating that this color does an excellent job of balancing vibrancy and depth.
Applying it to your walls doesn't dramatically darken or lighten up space but offers tranquility and balance.
Explore More: Sherwin Williams Moderate White 6140 [Color Review 2023]
The Subtle Undertones of SW 9548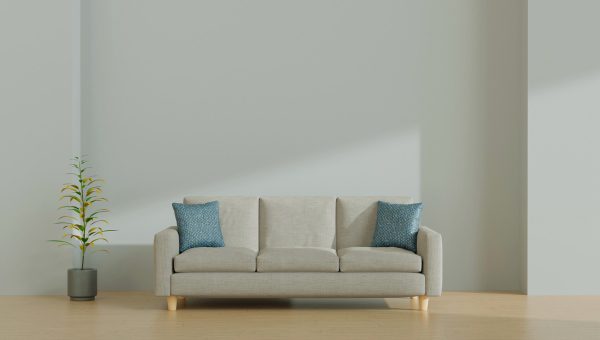 Deciphering the undertones of a color can be slightly tricky, but it's an essential step in interior design. Think of them as the hidden characters that come alive under certain lighting conditions or when paired with other shades.
In the case of Sherwin Williams Sweater Weather, you will identify subtle cooler undertones. These undertones make this color versatile, blending beautifully with diverse hues and tones.
Even though the leading tone is neutral, these cool undertones rule out any risk of the color becoming too bland or washed out. They grant it a certain vibrancy that's not found easily among neutrals.
Understanding this aspect will enable you to harmonize Sweater Weather SW 9548 remarkably well with your existing design elements and aesthetics. It allows superior matching possibilities in sophisticated modern aesthetics and more traditional spaces.
Adapting Sweater Weather to Interior Spaces
Sherwin Williams Sweater Weather SW 9548 pulls off an impressible balancing act in interior environments, offering a classic, neutral backdrop for multiple decorating styles.
Reflecting cozy comfort while maintaining a classy, modern outlook, this unique hue juices up the niceties of your internal spaces without going overboard.
Notable Insights for Utilizing SW 9548 in an Interior Setup
Whether you intend to paint an accent wall or do a complete room revamp, here are valuable guidelines to follow:
Living Room: A safe and modern choice for your walls--pairs remarkably well with stylish lighting fixtures and contemporary decor elements.
Bedrooms: Its calming undertones can make bedrooms appear serene and restful.
Kitchen: Avoiding the overly warm tones often associated with kitchens, Sweater Weather brings a refreshing deviation—an alluring neutral, allowing other accents to take center stage.
Bathrooms: When applied in smaller spaces like bathrooms, it exudes sophistication without removing the airy feel.
Ceilings & Trims: The novel idea is to paint ceilings and trims with this color – surprising, but yes! It heightens the top and gives the room a finished look.
Pairing it with similar cool undertoned furniture can elevate its charm multi-fold!
But always remember that lighting significantly impacts how the color reveals itself—natural sunlight and artificial light from lamps or overhead lights can drastically shift how it appears.
Before committing, sampling test swatches under different light conditions will help you pick what best suits your taste and setup.
Take some time meditating with SW 9548 on a swatch or sample board before adding it permanently into your life.
You'd be amazed by how much smoother your decision-making process would be when adequately "armed." Trust me; painting becomes much more exciting when you've gained confidence in your color choices!
Exhibiting the Color in Exterior Applications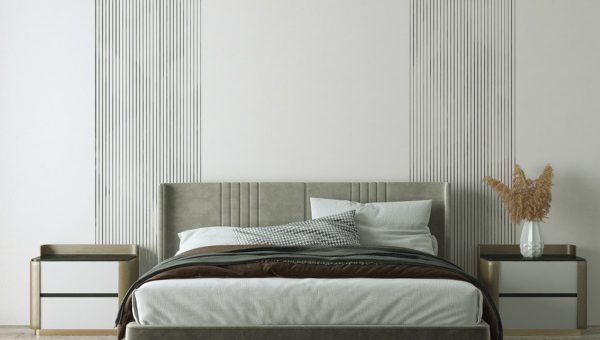 Sweater Weather SW 9548's cool, crisp air invigorates interior living spaces and breathes life into home exteriors.
This shade can surprisingly command substantial appeal when used skillfully on external surfaces. Undeniably, Sweater Weather has an extraordinary ability to lend warmth and depth to homes' outward views, making it a solid choice for exterior applications.
Expert Tips on Flaunting SW 9548 on Exterior Surfaces
Crafting a statement exterior with Sweater Weather is as much about strategy as selection. Take note of these points before you set out with your painting project.
Consider Your Home Style: If you own a modern or minimalist home, Sweater Weather can serve as an understated yet sophisticated base for your exteriors. Traditional structures might need some more planning to make this color work harmoniously.
Pair It Right: Combining off-whites, taupes, or darker blues or greys could create striking results alongside Sweater Weather. Pay attention to the undertones of all chosen colors to sustain overall balance.
Draw Attention With Accents: Brightly painted doors, window frames, or eaves can beautifully offset the mild tone of this color.
Proper execution of these tips will ensure your home flaunts its best version of Sherwin Williams Sweater Weather SW 9548.
How this hue interacts with environmental elements and architecture holds profound significance in achieving the desired aesthetics.
Read More About: Sherwin Williams Comfort Gray 6205 [Paint Color Review 2023]
Sweater Weather: Warm or Cool Paint Color?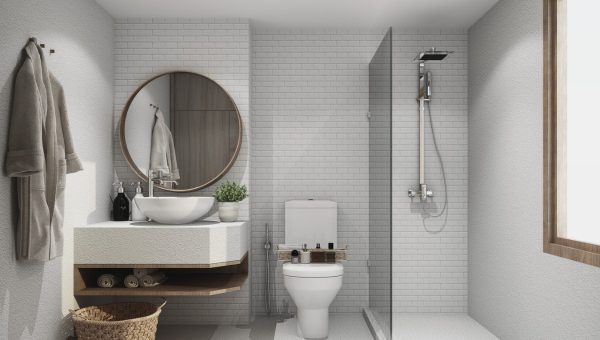 Digging into its characteristics, the Sweater Weather color is commonly perceived as a neutral hue. And its behavior can be somewhat fluid, typically leaning toward the cooler end of the spectrum. Here are some noteworthy points for consideration:
Position on Spectrum: Even though classified as neutral, Sweater Weather has cooler undertones, which bless it with extra versatility when employed in different settings and elements.
Harmony with Other Colors: These cool undertones allow Sweater Weather to harmonize seamlessly with warmer hues, providing a stark contrast that accentuates both shades equally.
Cool versus Warm: While typically seen as leaning toward the cool end of the spectrum due to its undertones, remember that it retains warmth elements. This intriguing balance is precisely why you find this color so appealing!
The Imperative Role of Sampling
Applying paint samples before making a final color decision is an ancient rule of thumb that holds even today. It's not just about understanding the color's appearance—it's an investment in your future decor and mood.
From a practical standpoint, sampling ensures you're satisfied with your choice of hue and tone.
Lighting conditions, decor colors, and furniture finishes considerably alter the appearance of the paint—making this step necessary to avoid any unpleasant surprises post-painting.
Why Making a Wise Decision Hinges on Sampling
Sampling isn't only about color selection—it's also crucial for gauging how much paint you'll need. While coverage estimate guidelines are helpful, they can't account for painting over dark or textured walls.
By painting a sample on the wall and observing its opacity and spreadability, you can more accurately determine your paint needs.
Furthermore, each color has its chemistry—some may require an undercoat, while others may need multiple coats for best results. Consequently, sampling is key to understanding these subtle nuances before committing full-scale.
Observing how easy the application process is during sampling gives you a pretty reliable approximation of what to expect when undertaking the whole project.
Never skimp on the paint sampling step—it could be the buffer between seamless joy or unnecessary disappointment in your painting venture. Dedicate time to this formative phase—you'll be glad you did!
Also Read About Sherwin Williams Fawn Brindle SW 7640 [Color Review 2023]
The Perfect Trim with Sherwin-Williams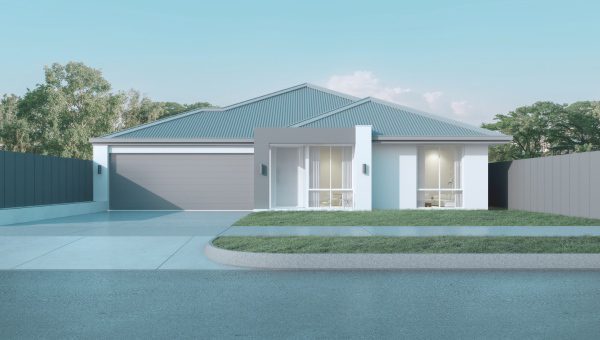 Finding the ideal trim colors can elevate Sherwin Williams Sweater Weather to an even more elegant and polished level. However, selecting a shade that seamlessly unifies your wall color and design elements is vital.
The principle here is straightforward— you may opt for a trim color lighter for a subtle, classic appeal or go bolder with a darker hue for some dramatic contrast.
To get you started, here are some recommended Sherwin-Williams trims that can perfectly complement SW 9548.
Pure White: This true white (SW 7005) is an excellent choice should you want to play safe while keeping things chic and classy. The stark contrast can make Sweater Weather pop out impressively.
Alabaster: Offering a soft, almost creamy appeal (SW 7008), Alabaster could be your best bet if you desire a slightly warm balance to the cool undertones of Sweater Weather.
Snowbound: A crisp and modern option (SW 7004), Snowbound gives a slight edge without deviating from the white spectrum too much.
Choosing the right pairing is certainly half the battle won in creating visually harmonious interiors.
Take the necessary time, consider all elements in your space, conduct ample sampling, and then leap forward confidently. Your perfect Sherwin Williams Sweater Weather SW 9548 awaits.
FAQs About Sweater Weather SW 9548
What is the RGB value for Sherwin Williams Sweater Weather SW 9548?
The RGB code for Sherwin Williams Sweater Weather SW 9548 is 204, 204, and 197.
Can I use Sherwin Williams Sweater Weather for exterior applications?
Yes, Sherwin-Williams offers Sweater Weather in both interior and exterior finishes.
Is Sherwin-Williams' Sweater Weather considered a warm or cool color?
While technically considered neutral, Sweater Weather leans more towards cool due to its undertones.
What are some tremendous trim colors to pair with Sweater Weather?
Pure White (SW 7005), Alabaster (SW 7008), and Snowbound (SW 7004) from Sherwin-Williams are perfect trim options to complement this color.
What is the Light Reflectance Value of Sweater Weather Paint?
Sherwin Williams' Sweater Weather has a Light Reflectance Value (LRV) of 60, which indicates a good balance of light reflection and depth.
Conclusion
Embarking on the remarkable journey of Sherwin Williams Sweater Weather SW 9548 has offered enlightening insights into the depths and versatility of this increasingly popular color.
Be it for your interior setups or exterior surfaces, this inviting neutral with cool undertones can harmonize with various décor styles and elements.
Ultimately, the decision is yours! Take your time to delve into the specifics of this hue, understand its undertones, study its performance under different light conditions, and contemplate on sampling.
Bring home this cozy vibe encapsulated in Sweater Weather SW 9548 to craft a timeless appeal for your space.