Have you ever wondered what makes a color classy, timeless, and universally versatile? You'll find it all once you clap your eyes on Sherwin Williams Gossamer Veil SW 9165.
With its subtle charm and understated elegance, the 'Gossamer Veil' speaks volumes about refinement with a touch of modern sophistication.
This Sherwin Williams Gossamer Veil SW 9165 Color Review will illuminate why this shade is a go-to choice for homeowners and interior designers alike.
Have you got the curiosity bug yet? Don't worry; you don't need to be an interior design pro to appreciate this warm gray hue from Sherwin Williams.
As we unveil the essence of this unique color, buckle up to discover how Gossamer Veil can transform living spaces with its soft yet impactful presence beautifully.
Believe it or not, something as simple as choosing the right paint can make your space feel luxuriously cozy and welcoming!
A Brief Exploration of Sherwin Williams Gossamer Veil SW 9165
The charm of the Sherwin Williams Gossamer Veil SW 9165 color lies in its muted elegance. As part of the neutral color family, it exudes an understated sophistication that can beautifully blend with various design styles.
Its specific color collections include Color ID (Naturalist), Living Well (Renew), Top 50 Colors, Finest Whites & Neutrals (Finest Whites), and Cool Neutrals.
This shade is available for interior and exterior applications, offering tremendous versatility. The hex value of Gossamer Veil is #D3CEC4, which corresponds to an RGB value of 211 / 206 / 196 - a soothing gambit of greys with a whispering beige undertone.
Have you ever heard about Light Reflectance Value or LRV? Sherwin Williams' Gossamer Veil has an LRV of 62.
That signifies that this color reflects a lot of light and does well in visually expanding smaller rooms while brightening darker spaces. This versatile paint falls under location 238-C1 in the vast Sherwin Williams color portfolio.
Prominence in Interior Design
Over the years, Gossamer Veil has gained prominent stature in interior design owing to its elegant neutrality and seamless adaptability.
Its muted tones complement and amplify the overall appeal and ambiance, whether applied to walls or as an accent shade.
In the modern design scenario where minimalism reigns supreme, 'Gossamer Veil' delivers a clean look without appearing too stark—providing warmth amidst its neutrality.
Professional designers adore its ability to harmonize with many styles - farmhouse chic, contemporary cool, or classic elegance due to its subdued essence.
It's often described as having a chameleon-like quality, subtly adjusting to surrounding elements while retaining its identity.
Truly understanding Gossamer Veil requires immersing yourself in factors like LRVs, undertones, temperature, etc., but hopefully, these initial insights should help kickstart your journey deeper into this intriguing hue!
Also Read About: Sherwin Williams Canvas Tan SW 7531 [Interior or Exterior?]
Paint Specifications: Gossamer Veil SW 9165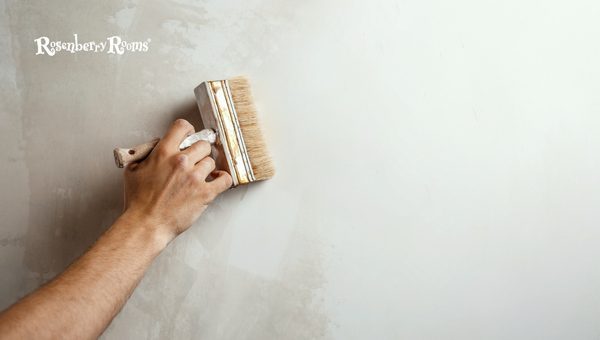 Decoding the paint specifications of Gossamer Veil SW 9165 will offer a distinct understanding of why this shade is such a crowd-pleaser.
From its Light Reflectance Value (LRV) to its undertones and color temperature, each aspect plays a crucial role in narrating the story behind Gossamer Veil's appeal.
Information About LRV
The Light Reflectance Value (LRV) indicates the percentage of light a color reflects. For instance, an LRV of 100 signifies the highest reflection level, while 0 indicates absolute absorption.
The LRV for Sherwin Williams' Gossamer Veil stands at a whopping 62. This means that more than half of the light that hits it is reflected in the room.
Hence, it's an excellent choice to brighten up spaces that don't receive much natural light or areas where you want to create an airy and spacious vibe.
Examination of Undertones
Unveiling the undertones of Gossamer Veil reveals another compelling facet about this shade. This particular paint color exhibits undertones of beige and grey, effectively blending warmth with coolness with sophisticated subtlety.
This extraordinary blend ensures Gossamer Veil fits perfectly in almost any room regardless of its existing color palette or style scheme.
Cool or Warm: Color Temperature of Gossamer Veil
Identifying whether a color fill falls in warm or cool categories can help you leverage it in your décor decisions.
Despite leaning toward grayscale, Sherwin Williams' Gossamer Veil interestingly walks on the line between both worlds - thanks to its unique beige-gray undertones.
Typically, more excellent colors recede visually and can help rooms appear larger, whereas warmer shades tend to advance, making spaces feel smaller but cozier. Since we're treading middle ground here, you get the best aspects from both ends!
From brighter spaces owing to high LRV to engaging with understated elegance due to an intriguing undertone mix and dancing delicately online between warm and cold temperatures – it is not hard to fathom why Sherwin Williams' Gossamer Veil SW 9165 has cemented its place as one beloved modern neutral among design connoisseurs.
Applications of Gossamer Veil SW 9165 in Your Home
Exploring various opportunities to incorporate this delicate and complex hue might thrill your inner design enthusiast.
Versatility is the calling card for the Sherwin-Williams' Gossamer Veil, with its potential reaching far beyond the usual interior applications. From interiors to exteriors or specific rooms, you'll be surprised by how well this color adapts!
Interior Versatility
The calm neutrality of Gossamer Veil lends itself exceptionally well to a range of interior spaces.
It works wonderfully as a primary wall color, complimenting undertones from warm woods to modern metals.
As an accent wall, it provides a soothing backdrop that beautifully draws out the colors in your paintings, frames, and other decor items.
Use it as a ceiling shade to bring an element of sophistication that deepens the overall ambiance.
This fantastic tone highlights architectural details like arches, moldings, and columns without stealing attention from other elements. The options are quite simply endless!
Exterior Use and Recommendations
Gossamer Veil SW 9165 is equally suited for exterior applications.
For a subdued yet elegant exterior facade, you can use it on the primary surface, including house walls and fences.
If you want to give your entry or garage doors a fresh look without going too bold, this color can achieve that balance.
For external trim work around windows or rooflines, it adds an urbane touch amid more vibrant landscaping hues.
Its high LRV ensures excellent deflection of solar radiation, preventing surfaces from heating up too much – especially useful during those scorching summer months!
The Perfect Rooms for Gossamer Veil in Your House
Given its capability to effortlessly fit into multiple design leanings - from minimalist modernism to rustic country charm - identifying ideal rooms for Gossamer Veil can be exciting!
This shade lends an upscale touch to kitchens featuring stainless steel appliances or white cabinetry.
Bedrooms seeking relaxation and calm would genuinely benefit from its serene calmness.
It flawlessly uplifts living rooms by integrating wealthy textures like wooden furniture or metallic decors.
Intriguingly subtle yet noteworthy, Sherwin Williams' Gossamer Veil SW 9165 finds numerous compelling reasons to embrace various corners of your home with enviable grace.
The Importance of Sampling Sherwin Williams Colors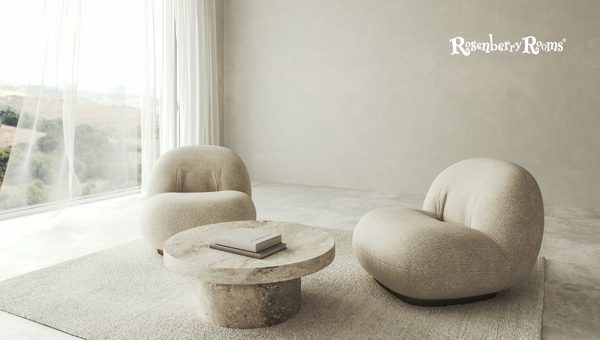 The visual depiction of color on your computer screen or a paint chip at the store might not correspond to how it appears on your walls, given changes due to lighting, room size, and adjacent decor elements. Sampling colors in your space is invaluable before committing to it entirely.
Benefits of Color Sampling Before Commitment
Authenticity: You can preview the color's appearance in real-life settings amidst your furniture, flooring, lighting conditions, and wall textures.
Flexibility: Evaluate different shades before finalizing. Maybe what you thought was 'the one' ends up feeling different in reality!
Time and Cost Efficient: Re-painting can be both expensive and time-consuming. Sampling allows you to prevent potential mismatches and reapplication down the line.
Don't rely solely on digital representations or paint chips; rather consider bringing in small test cans of chosen hues.
Paint a section of the wall or a poster board for side-by-side comparison, which can be moved around to different parts of the room at other times of the day.
You'll thank yourself later for this extra effort going a long way into ensuring long-term satisfaction with your choice.
Trim Colors for Gossamer Veil SW 9165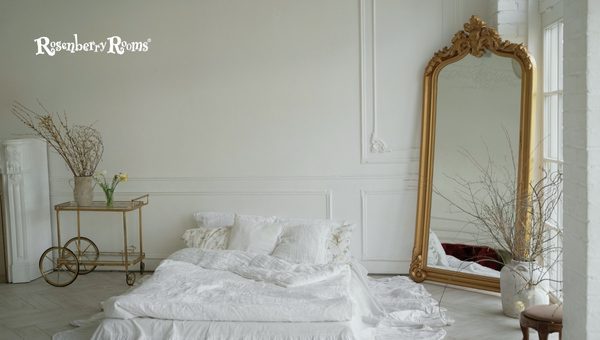 Choosing suitable trims can significantly uplift the overall feel of a room and balance out any subtleties in a paint color like Sherwin Williams' Gossamer Veil.
Significance and Impact of Matching Trim Colors
Trim colors essentially frame the wall colors, enhancing or downplaying them depending on your chosen tone.
Complementing Gossamer Veil with the proper trim colors can:
Create a visually seamless backdrop - Opt for trim shades like Dover White (SW 6385) and Pure White (SW 7005) for a cohesive look. These warm whites subtly enhance Gossamer Veil's grey-beige undertones without competing against them.
Add depth to the space - If you want to create some contrast, shades like Mindful Gray (SW 7016) or Summit Gray (SW 7669) are excellent options. The darker trims will accentuate Gossamer Veil's light, sophisticated charm.
Remember that trim paint doesn't just include baseboards or crown molding and window sills, door frames, and chair rails.
Even subtle variations can make a difference, making your Sherwin Williams' Gossamer Veil SW 9165 stand out while marvelously integrating into your home decor.
Similar Colors to the Engaging Gossamer Veil SW 9165
While Gossamer Veil is an immensely versatile and inviting shade, you may want to consider similar options. Here's a list:
Agreeable Grey SW 7029 – A warmer grey that resonates beautifully with beige undertones.
Accessible Beige SW 7036 – An epitome of perfect greige, providing a splendid mix between cool grey and warm beige.
Worldly Gray SW 7043 – This is your color if you want a lighter version with more pronounced grey roots.
How to Incorporate Similar Tones into a Design Scheme
Once you've reviewed the above similar tones, the task lies in harmoniously integrating these into your home's design scheme. Below are some ways you can do that:
Layering: Use varying shades like Worldly Gray on lower walls or wainscoting with Gossamer Veil above for a delightful layered effect.
Accent Wall: Create an accent wall using a darker hue like Agreeable Grey, surrounded by lighter tones such as Gossamer Veil or Accessible Beige.
Theme Continuity: Maintain theme continuity by painting adjacent rooms or open areas in similar shades.
The key is to embrace the trial and error process until you strike that perfect balance of interplay between similar shades in harmony with your personal style and aesthetic preferences. Embrace the adventure of morphing your vision into reality.
Unique Aspects of Gossamer Veil SW 9165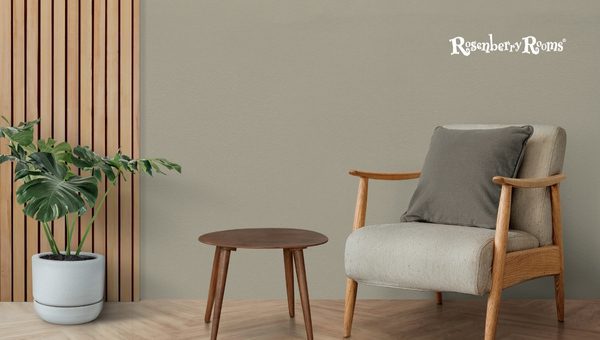 When painting color rituals, the magic lies in uniqueness, the distinctive character that sets each tint, shade, or tone apart. As for Gossamer Veil SW 9165, it packs an intriguing brew of attributes that are far from run-of-the-mill.
What Sets This Color Apart?
The beauty of Gossamer Veil lies in its versatility, but what truly separates this color from its peers is how it intricately merges contrasts.
Master of Blending: Although a sophisticated gray tone at first glance, it beautifully carries undertones of beige. This blending creates a transitional color that harmonizes well with warm and cool palettes.
Chameleon Characteristics: Its ability to adapt according to its surroundings lends it a charm unlike any other. The way Gossamer Veil adjusts its hue based on natural and artificial light offers an element of delightful surprise!
Exploring its Most Enticing Qualities
Several enticing features make Sherwin Williams' Gossamer Veil a top-notch choice:
Balancing Act: It's neither warm nor cold; instead, it executes a captivating balancing act and offers flexibility within broad design themes.
Light Play: A high LRV maximizes brightness, making spaces appear more spacious – a desirable trait for small rooms or areas with limited daylight.
Pleasing Complementarity: It cooperates fabulously with vivid colors for contrast and muted shades for complementarity.
In sum, Sherwin Williams' Gossamer Veil SW 9165 unfolds as an undeniably unique color that works impeccably across diverse environments due to its exquisite fusion of form and function.
This unique ballet between subtlety and statement is why many design minds gravitate towards this compelling hue when seeking neutral elegance with a poised personality.
Explore More: Sherwin Williams Eider White SW 7014 [Paint Color Review]
Popularity Index for Sherwin Williams' Gossamer Veil SW 9165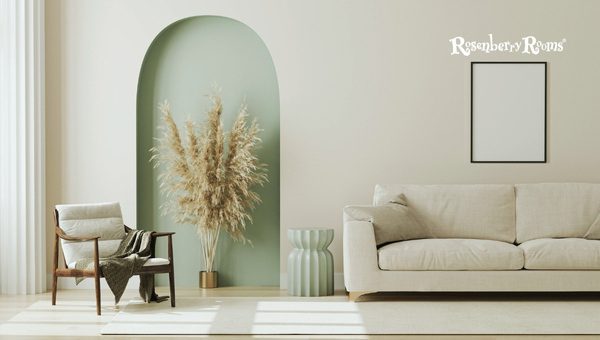 A review of paint popularity over the years reveals a unique trajectory for Gossamer Veil. It has gained increased attention and prominence among design professionals and homeowners alike.
Aided by its versatility, elegance, and precisely balanced undertones – this shade has seen a steady incline in its popularity index.
A Look at the Feature's Paint Popularity Over Time
When Gossamer Veil SW 9165 was introduced, it made modest ripples in the vast ocean of Sherwin Williams' color spectrum.
As minimalism took center stage in the interior design landscape with an inclination towards neutral shades that allow layered accentuation – Gossamer started pacing noticeable strides.
Fast forward to now, and this shade is considered one of the go-to neutrals for moving away from plain whites without delving into dramatic hues.
Sherwin Williams' sales data also manifests its rising popularity as shown by its inclusion in their Top 50 colors list.
Determining Factors Contributing to Its Rise in Applicability
Several dimensions seem to contribute dominantly behind Sherwin Williams' Gossamer Veil becoming increasingly popular:
Versatility: Few colors can boast a broad range – fit equally well on exteriors and interiors - combined with suitability, delivering finesse from modern designs to timeless classics.
LRV: A high LRV indicates excellent reflective properties that make rooms appear spacious – a coveted attribute given shrinking living spaces globally.
Color Temperature & Undertone: Its unique skill to successfully straddle warm and cool categories addresses diverse expectations from lovers of both ends of the spectrum, adding further likability.
From first sight till deeper exploration, every aspect of Gossamer Veil compels you to admire its uniquely fine-tuned balance present nowhere else but Sherwin Williams' Enduring Color Palette.
FAQs About Gossamer Veil SW 9165
How does Sherwin Williams Gossamer Veil SW 9165 compare to other neutrals on the market?
Gossamer Veil stands out with its unique blend of warm and cool hues, offering a versatile choice that works well in various decor settings.
What is the leading undertone in Sherwin Williams Gossamer Veil SW 9165?
Gossamer Veil sports undertones of beige-gray, creating a warm yet cool ambiance that blends seamlessly with various design themes.
Is the Sherwin Williams Gossamer Veil SW 9165 more suitable for large or small rooms?
Thanks to its high Light Reflectance Value (LRV) of 62, Gossamer Veil can work great for small and large spaces by promoting an airy, expansive feel.
Can I use Sherwin Williams Gossamer Veil SW 9165 for exterior applications?
Absolutely! The subtle sophistication and high LRV of Gossamer Veil make it an excellent candidate for exteriors.
Why is Sherwin William's Gossamer Veil SW 9165 gaining popularity in modern homes?
Its versatility across interiors and exteriors, high LRV conducive to spatial perception, balance between warm and cool hues, and a rise in minimalist design sentiments have skyrocketed its applicability in modern homes.
Conclusion
As we wrap up this Sherwin Williams Gossamer Veil SW 9165 color review, it's clear that it's much more than just a versatile neutral.
Its elegant blend of warm and cool hues offers an unbeatable combination of sophistication, brightness, and subtlety.
Whether you use it on your walls, ceiling, or exteriors – this shade can effortlessly transform your spaces with its timeless charm.
With its high LRV, flexible temperature character, and immense adaptability across various styles - Gossamer Veil is an understated superstar in Sherwin Williams' color spectrum. Perfect to step up your design game while speaking volumes about your refined taste.