Stepping into the world of interior design can often feel like a journey into the unknown. There is an unending spectrum of colors, each promising to transform your space uniquely.
Don't worry! It's okay to feel a little overwhelmed. That's why we are here: to make everything easier for you. Today, we're focusing on the Sherwin Williams On The Rocks SW 7671 color review.
The journey of a home renovation or refreshing your wall paint invites you to consider countless color possibilities, but some shades stand out from the crowd.
Among them is Sherwin Williams On The Rocks SW 7671, a color that's been creating quite some buzz in interior circles.
Its understated elegance and calming effect might be what your space needs. So, let's take a closer look at this fascinating shade.
Key Traits of Sherwin Williams On The Rocks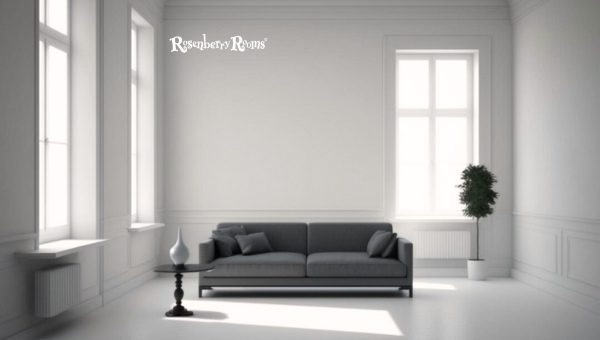 Sherwin-Williams' On The Rocks SW 7671 has unique identifiable traits, making it a preferred choice among designers and homeowners.
To fully appreciate its beauty and ability to transform space, understanding these key characteristics is essential:
Light Reflectance Value (LRV): This shade has an LRV score 62, denoting it as a mid-to-light range color. The higher the LRV value, the more light it reflects, and vice versa.
Red Green Blue Value (RGB): Its RGB values are R: 208, G: 206, B: 200. This coding refers to the intensity of red, green, and blue hues present in the color.
Hexadecimal Value: On The Rocks can be identified with its hex code #D0CEC8 in the digital world.
Location Number: Found at coordinate 255-C7 on Sherwin Williams' paint scale.
Availability: This versatile hue is available for interior and exterior applications, adding dynamism to any setting.
On The Rocks is a chameleon-like neutral that adapts to its environment. Known for its adaptability across various design elements and styles, this shade offers a soft, elegant note that plays well under different lighting conditions.
If you're looking for an understated appeal with a touch of sophistication in your decor scheme - On The Rocks might be what your space needs!
Decoding LRV for On The Rocks
Sherwin Williams On The Rocks (SW 7671) is a light, neutral paint color favored for its versatile and calming effect. It falls into the gray family and suits various interior spaces due to its warm tinges. The LRV of On The Rocks is 62.
The LRV helps determine how much light a color can reflect or absorb. A high LRV of 62 means that On The Rocks reflects a significant amount of light, making it a brighter shade.
This could potentially make your room look larger and more luminous. Understanding the LRV can aid in creating the ideal ambiance in your home.
Warm or Cool: Establishing Undertones
Sherwin Williams On The Rocks SW 7671 is a neutral color. It's neither warm nor cool but rather a perfect blend of both.
This versatile gray shade has a slight hint of blue undertone, which gives it a cool appearance in certain lighting conditions.
It also has enough warmth to prevent feeling too icy or stark. This makes On The Rocks an excellent choice for any room as it can complement warm and cool color schemes and easily adapt to different lighting conditions.
Read More: Sherwin Williams Moderate White 6140 [Color Review]
Making the Most Out of 'On The Rocks' Indoors
While this versatile hue can be used in any space, it sings when incorporated into an indoor setting. From the living room to the kitchen, from hallways to dining areas, its subtle elegance effortlessly infuses a breath of fresh air.
But how do you harness this shade's full potential inside your home? The right room and design choices can make all the difference!
Best Room to Paint with On The Rocks
Sherwin Williams On The Rocks is a flexible hue that suits almost any room in your home. With its mid-range Light Reflectance Value (LRV) of 62, it feels particularly at home in:
Living Rooms: This creates a serene and calming atmosphere, perfect for a space for rest.
Bedrooms: Balances out vivid or dark-toned furnishings, creating a more balanced aesthetic.
Kitchens: As a neutral backdrop, it allows colorful kitchen appliances or countertops to take center stage.
Home Offices: Its subtly soothing vibe promotes focus and productivity.
Interior Design Tips for SW 7671
When decorating with On The Rocks SW 7671, keep these tips in mind:
Use Contrasting Colors: Because it's a neutral color, don't hesitate to pair it with bright or dark colors. It can balance out more vibrant hues effectively.
Add Textures: This color is even more appealing against textures like jute, leather, or knit materials.
Don't Forget Artwork: Make your walls do the talking by adorning them with simple yet striking paintings or prints.
Decorating with Sherwin Williams On The Rocks opens up countless possibilities. If you decide to use this universal color – as an all-over paint color or to highlight architectural features – its refined elegance will impress you whenever you walk into the room.
Enhancing Your Exterior with On The Rocks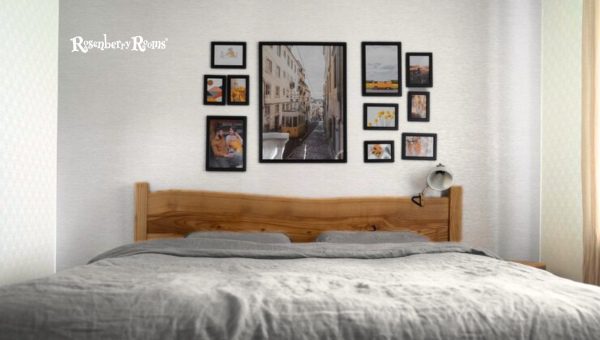 The versatility of On The Rocks, however, does not end indoors. Its muted hue is neutral enough to blend well with various outdoor elements while adding a touch of sophistication.
This versatile color successfully delivers a sense of tranquility and stability when it comes to giving your exterior a stunning makeover.
Just picture your house decked in this calming hue, mirroring the serenity of nature waking up on a misty morning.
Appropriate Exterior Applications for SW 7671
Sherwin Williams On The Rocks has been amplified by its use in several exterior applications, creating noteworthy transformations:
Siding & Stucco: Applying SW 7671 as the base coat on siding or stucco can effectively draw out natural tones from the environment.
Trim & Entry Doors: Pairing On The Rocks with a contrasting shade on trims or doors can create an interesting visual focus.
Accents: This neutral tone pairs well with richer colors and is ideal for accents on shutters or decorative elements.
Architectural Details: Highlighting unique exterior features using SW 7671 will add elegance to your home facade.
Choosing the right paint color for an exterior is often about harmony between the built structure, landscape, and surrounding neighborhood.
On the Rocks provides this balance effortlessly. It's all about complementing nature's palette rather than competing with it.
Why Sampling Paint Color is Crucial
Choosing the right paint color for your space is more than just looking at swatches or imagining how a shade might appear on your walls.
That's why sampling paint becomes crucial, especially something as versatile as On The Rocks. It helps you visualize exactly how the color will appear in your environment.
Sampling provides an opportunity to see how the color interacts with different lighting conditions, coordinates with current decor elements, and transforms throughout the day.
This step ensures you make an informed decision before committing to a particular paint color, saving you time, effort, and any potential regrets.
Matchmaking: Trim and SW 7671
When considering Sherwin Williams On The Rocks, your trim color can either make or break the entire aesthetic of your space.
This is because the trim outlines and showcases your main wall color, so you must choose a shade that enhances its beauty.
Sherwin Williams Pure White SW 7005: Sherwin Williams Pure White epitomizes perfection when coupled with On The Rocks. It follows a neutral undertone, which means it neither leans towards warm nor cool. This makes it an extremely versatile choice that pairs almost seamlessly with On The Rocks, delineating spaces while offering your interiors a clean, fresh look.
Sherwin Williams High Reflective White SW 7757: Another excellent option is Sherwin Williams High Reflective White. If you're aiming for an even brighter and lighter space, this white hue could be a perfect companion to On The Rocks. Its high reflectance broadens the perceived space depth, making your rooms appear larger and more expansive.
Pairing the right trim color with Sherwin Williams On The Rocks can produce stunning results; however, be sure to consider other factors, such as lighting conditions, existing decor pieces, and personal preference, before finalizing on one.
Explore More: Sherwin Williams Web Gray SW 7075 [Paint Color Review]
Coordinating Colors to Sherwin Williams On The Rocks SW 7671
When planning to use Sherwin Williams On The Rocks SW 7671, one of the main visual elements is what colors complement this versatile hue best. You'll want to ensure your coordinated colors highlight and enhance the aesthetics of On The Rocks:
Extra White SW 7006: Extra White is ideal if you crave a crisp, clean contrast with On The Rocks. This pure white shade lends a refreshing juxtaposition against the muted elegance of Sherwin-Williams' On The Rocks.
Greek Villa SW 7551: Another gorgeous pairing for On The Rocks is Greek Villa, with its ever-so-slight warm undertone. This soft off-white eases seamlessly into any palette featuring Sherwin Williams' nuanced neutral.
Almond Roca SW 9105: For those seeking a bolder counterpoint, Almond Roca adds an earthy depth without overpowering the subtle grace of On The Rocks.
Remember that coordinating doesn't necessarily mean matching. Aim for balance and harmony when pairing these (or any) colors with your primary choice of Sherwin Williams' On The Rocks – keeping your interior style, lighting conditions, and personal preferences in mind.
Adjusting Sherwin Williams On The Rocks Based on Exposure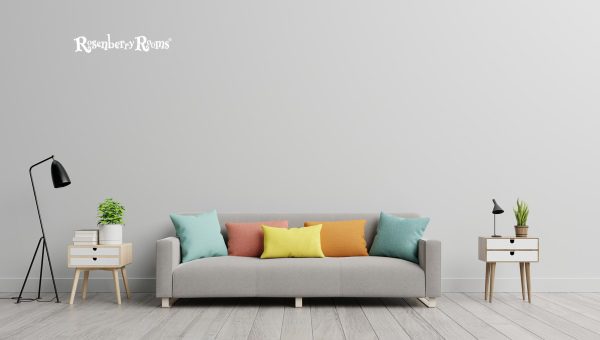 When choosing paint colors, it's crucial to understand how different exposures might change the perception of a color. Lighting has significant power over a color, making it appear more intense or faded.
Before you start painting, let's think about your room exposure. How does your room look? North, South, East, or West?
North-Facing Rooms
Light in north-facing rooms tends to be cooler with a blueish tint. Colors seem more vibrant and intense. So when you use Sherwin Williams On The Rocks in a north-facing room, the breezy gray hue might deepen slightly under this light exposure.
South-Facing Rooms
On the contrary, south-facing rooms are drenched in warm sunlight throughout the day. The warmth can make many colors come alive but sometimes wash out softer hues like On The Rocks.
This doesn't mean this shade won't work in such rooms; instead, it will reflect an earthy neutral tone, adding a warm ambient feel.
East-Facing Rooms
East-facing rooms get some intense morning sunlight but gradually cool as the day progresses. Applying 'On The Rocks' in these rooms may give off different vibes at different times of the day - from sparkling silvery-gray in the morning to a calm and cool undertone by late afternoon.
West-Facing Rooms
West is where things get warmer as sunset approaches with all its rich and radiant hues. During these hours, 'On The Rocks' takes on warmer undertones; towards evening, as natural light fades away, it reverts to its cooler gray profile, creating an inviting ambiance for your evening relaxation.
Also Read About Sherwin Williams Requisite Gray 7023 [Paint Color Review]
FAQs About On The Rocks SW 7671
What kind of mood does Sherwin Williams On The Rocks create in a room?
On The Rocks resonates with tranquility and elegance, creating a serene and airy atmosphere in any space.
Is this shade suitable for smaller spaces?
Absolutely! Its high LRV helps to bounce light around, making smaller rooms feel spacious and brighter.
Does On The Rocks go well with wooden furnishings?
Yes, On The Rocks beautifully complements wooden elements due to its neutral undertones, enhancing the warm hues of the wood.
Is On The Rocks a good exterior paint color?
It's an excellent choice for exteriors, delivering a clean appeal due to its gentle aesthetic and adaptability to various architectural styles.
How can I distinguish SW 7671 from other grays?
On The Rocks has subtle hints of beige that lean it towards greige. Its warmth and softness set it apart from cooler grays and steels.
Conclusion
Sherwin Williams On The Rocks SW 7671 brilliantly combines simplicity with sophistication. Its understated elegance makes it a versatile choice that complements a range of interior and exterior spaces.
The warm-neutral tone subtly enhances the existing elements in your space, creating an inviting and soothing atmosphere.
Choosing On The Rocks could be your ticket to effortlessly tying together your home's aesthetics while fostering a sense of calm and serenity.
Remember to try before you apply, adjusting based on exposure and always selecting colors that resonate with your style and comfort.