A color has been capturing my attention lately – Sherwin Williams Moderate white 6140. This is no ordinary shade of white; this color has intrigued my senses and transformed spaces in ways I could not imagine.
With this post, I wanted a comprehensive Sherwin Williams Moderate white 6140 Color Review as I believe this fantastic color needs a platform to shine genuinely.
The world of paint brands is vast and ever-diverging, but one truly stands out for quality and consistency- Sherwin Williams.
Their Moderate White 6140 is a timeless hue that holds itself gracefully in various settings, from modern farmhouse kitchens to contemporary living rooms. Its allure lies in its subtlety and muted warmth that fills every corner with an inviting ambiance.
Exploring Sherwin Williams Moderate White 6140
Sherwin Williams Moderate White 6140, belonging to the enduring 'White' color family, exemplifies the power of neutrality.
Placed under the spot number 266-C3 and meticulously selected into the 'Finest Whites' collections, this shade encapsulates an essence of purity and understated elegance.
The values for those speaking the RGB language are 233/222/207. This translates into a soothing blend on the eyes yet vivacious enough to make a statement.
The best part? This color's versatility knows no bounds as it's readily available for interior and exterior use.
Shining light literally on a crucial aspect one might overlook- this paint has an impressive Light Reflective Value (LRV) of 74.
As a rule of thumb, colors with LRV above 50 are more reflective and add more light to your space– making your room feel brighter while those below absorb light, giving a sense of warmth.
So what does Sherwin Williams Moderate White with an LRV of 74 indicate? Quite simple, really - this shade could be your perfect partner in crime when creating brighter spaces that are not overwhelming but foster warmth and charm at every gaze.
What does LRV Moderate White color have?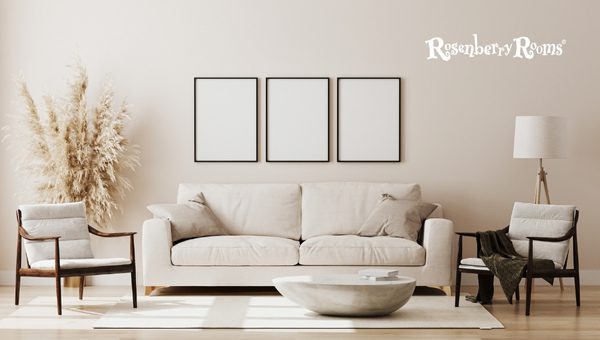 Moderate White exhibits an LRV, or Light Reflective Value, of 74. But what does this mean? Simply put, LRV measures the percentage of light a paint color reflects. The scale ranges between 0% (absolute black) to 100% (pure white).
When choosing a paint color for your space, considering its LRV is critical. It determines the amount of light bounce-back and influences the perception and ambiance of a room. In practical terms, colors with high LRV values make a space look brighter and more prominent.
Given its LRV score of 74, Moderate White is generously reflective but invokes coziness. It makes any room appear brighter yet not overwhelmingly—a perfect balance for those who want luminosity without compromising warmth in their home spaces.
Given its high LRV, Moderate White suits spaces that are dimly lit or smaller in size as it aids in creating an illusion of expansive openness.
By choosing Sherwin Williams Moderate White with an LRV of 74, you're banking on enhancing spatial brightness while maintaining serene comfort in your surroundings - perfectly balanced.
Also Read: Sherwin Williams Web Gray SW 7075 [Paint Color Review]
What Undertones Does Moderate White Have?
When we talk about Sherwin Williams Moderate White 6140, it may seem like a simple white; however, it carries subtle undertones that give the color its distinctive personality.
Identifying these undertones involves a keen aesthetic sense and complementary color value spectra knowledge.
Moderate White boasts of a soft beige undertone. This subtly muted hue is beautifully braided with a slight touch of yellow intricately embedded within its composition.
The warm beige-yellow spectrum helps it maintain an unpretentious balance between brightness and warmth.
While Moderate White predominantly echoes soft beige, don't be surprised if you notice a hint of grey in certain lights or amidst other colors.
An aspect that adds to this color's dependability, adaptability, and sophistication. This is the very characteristic that makes Moderate White an amiable companion to virtually any palette.
Sherwin Williams' Moderate White dips into the symphony of beige-yellow-gray, making it extraordinarily versatile yet incredibly grounding.
Consider these aspects when placing this lovely shade in your home:
Room Lighting: Be prepared for a hint of warmth stirred by moderate lighting conditions and times of the day.
Color Companions: Think soft pastel shades or grounded earth tones – they'll balance the yellows well.
Decor Elements: Rustic wood relics or modern metal accents work perfectly.
From minimalistic spaces to those brimming with decor elements - when thinking about this lovable shade, remember the key is coordination!
How to Use Moderate White Paint in Your Home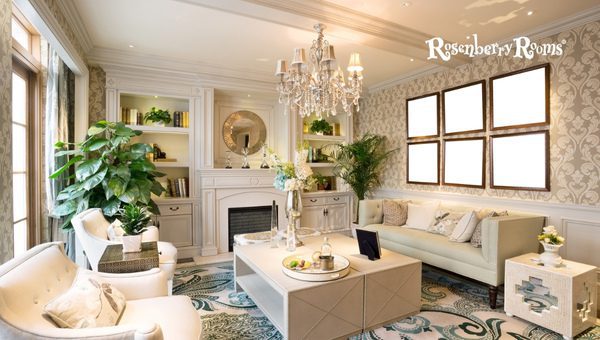 The magic of Sherwin Williams's Moderate White lies in its universal usage. Whether it graces your bedroom, bathroom, kitchen, hallway, or home office - this color brings a warm white appeal. It is like a soft melody that can glowingly chime into the decor of any room.
Bedroom
Consider swiping it across the canvas of your bedroom walls and instantly achieve an elegant and calm atmosphere.
This color emits tranquillity, making it perfect for your resting space. It still reflects adequate light due to its high LRV, burdening the surroundings with brightness.
Don't forget to accessorize with complementing hues. Use vibrant cushions, curtains, or an artistic rug on the floor to augment Moderate White's subtleness.
Bathroom
Modern bathrooms are all about a clean yet appealing aesthetic. The Moderate White works wonders here, creating an illusion of expanded space; thus, even small bathrooms can assume an expansive aura.
Include metal fittings with brushed nickel or gold finishes for that added chic factor! If you're feeling adventurous, add mirrors or shiny glass elements for dynamic visual complexity.
Kitchen
Kitchens are another excellent canvas for this appealing shade. Pair with darker-hued cabinets or granite countertops; Moderate White will balance dark features beautifully without losing its sophistication and uniqueness, making your kitchen brighter and more inviting!
Incorporate wooden finishes and open shelves into the mix for balanced warmth that elicits homely sensations every time you set foot within your culinary hub.
Hallway
A critical transition area in homes is often overlooked - hallways. Painting them with Moderate White can help create brightness and visual continuity in these otherwise ignored spaces.
Opt for bold wall art on either side of the walls - they'll pop brilliantly against such a serene background.
Home Office
Last but not least, home offices. A spectrum of serenity works best in fostering productivity. The fresh feel of Moderate White fosters focus and bounds away from the stark sterility characterizing many home offices.
Couple it with dark wooden furniture and lighter maple ones; you get unmatched aesthetics blended into functionality at its best!
Painting sample boards before using any color would be advisable to judge how shades work together under light at different times of day & night inside your home.
Also Read: Sherwin Williams Mega Greige SW 7031 [Paint Color Review]
Sherwin Williams Moderate White: Interior Or Exterior?
Sherwin Williams Moderate White is a versatile, adaptable shade that effortlessly fits interior and exterior contexts. Let's dig into the specifics of why this color shines in indoor and outdoor applications.
Interior Use
For interiors, its warm neutrality invites an airy and sophisticated backdrop for any room. Kitchens, living rooms, bedrooms - each indoor space gets a harmonious uplift with Moderate White. Sophisticated yet warm, it allows furniture and décor elements to take center
stage while providing a cohesive foundation for your design.
Key areas of use:
Walls: Accent or main walls alike
Cabinets: Modern kitchen cabinets or built-in wall units
Ceilings: When paired with contrasting darker colors on the wall
Exterior Use
For exteriors, Moderate White 6140 creates an inviting first impression. Its soothing neutrality plays well in various architectural styles and settings.
It's an elegant solution for those looking to impart curb appeal while not veering too far from classic tastes.
Innovative ways to use Moderate White on exteriors:
Main Exterior Walls: Brickwork or sidings are instantly refreshed.
Entry Doors & Windows Trims: An appealing accent to darker doors
Decking & Outdoor Structures: A timeless choice that won't tarnish over time_
Moderate White is a fantastic solution both inside and outside your home. When used thoughtfully within your living spaces or as part of your home's exterior façade, it strikes the perfect balance between elegance and comfort.
What Colors Go Well With Moderate White?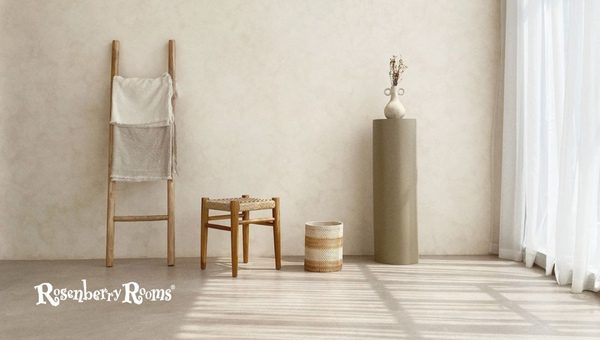 When styling your home, finding colors that pair well with your primary, like Moderate White, is critical. Let's look at some pleasing accompaniments.
Blue-Green Blends
Blue-green blends with Moderate White could be your ideal ensemble if you're fond of cool colors. An instance could be beachy aqua shades for a calming and airy atmosphere. They beautifully contrast the warm undertones of Moderate White while keeping it balanced.
Sherwin Williams Amazing Gray 7044
Amazing Gray 7044 by Sherwin Williams is another excellent coupling for Moderate White. This medium-toned gray color, with a tinge of green undertones, harmonizes subtly with the light and soft palette of Moderate White, elevating the room's sophistication.
Sherwin Williams Tinsmith SW 7657
Equally, Tinsmith SW 7657 is a harmonious contender that beautifully pairs with our featured white. This soft, warm gray hue accentuates the warmth in Moderate White while maintaining an elegant neutrality.
It's important to remember when pairing colors: timing matters! Lighting conditions throughout the day can create different perceptions of your chosen hues.
Sampling these color companions during morning and evening light guarantees you choose what matches your beloved Moderate White.
Is Moderate White a Popular Paint Color?
Undoubtedly, Sherwin Williams' Moderate White continues to be a crowd darling in residential interiors.
Being neither ostentatiously bright nor depressingly dull, this understated shade has carved a niche for itself. It's an enchanting harmony of gentle warmth and unpretentious candor.
Hardwood floors, mosaic backsplashes, marble countertops, wool rugs—all decor elements tend to express themselves beautifully against this wall color.
Popular Use Cases:
Kitchens adorned in Moderate White present a clean aesthetic without sacrificing welcoming charm.
Floor-to-ceiling cabinetry comes alive in this hue.
Big or small bathrooms with this shade always look fresh and big.
Living rooms bask in the warm glow of this paint color.
From interior designers to homeowners, the popularity it enjoys is genuinely well-deserved!
Remember, the ultimate determiner of a color's popularity is how it resonates within your space. Embrace Sherwin Williams' Moderate White, as it could be pivotal in transforming your home into the sanctuary you've always dreamed of!
Sherwin Williams Moderate White: Warm or Cool Paint Color?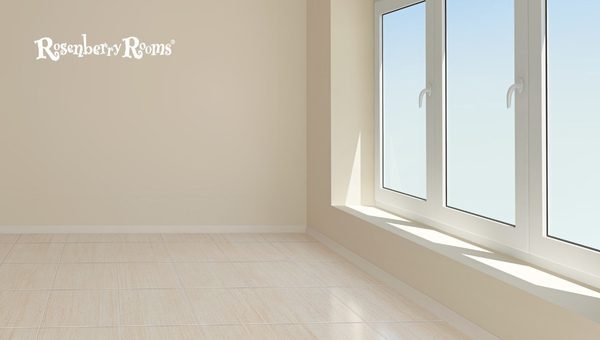 Choosing between warm and cool paint colors can be tricky, mainly when dealing with shades such as Sherwin Williams Moderate White.
So, let's clear the haze and understand the composition and character of this delightful color.
From an analytical standpoint, blending a slight yellow with beige undertones categorizes Moderate White as a warm-toned hue with hints of coolness.
It is primarily a white color merged with rich beige hues, leaning considerably towards the warmer side while still carrying traces of grey undertones softly whispering cooler elements.
But What Does This Mean for Your Space?
In simple terms, Sherwin Williams' Moderate White versatility lies in its unique ability to bridge both temperature spectrums harmoniously – creating inviting warmth while maintaining a fresh, minimalistic aesthetic.
A room painted with Moderate White evokes an invitingly warm but not overly cozy ambiance.
Full of vitality yet relaxed, it carries a sense of sophistication and tranquility without spilling into sterile territory.
Furthermore, its adaptable temperament allows it to flawlessly align with diverse setting moods – moving effortlessly between cool minimalistic aesthetics and classic warmth.
Introducing Similar Colors to Moderate White
When selecting paint colors for your home, it's always beneficial to consider shades similar to your initial choice.
Regarding Sherwin Williams Moderate White, if you're looking for darker gray alternatives, several exciting options will complement and subtly create depth in your home.
Grizzle Gray SW 7068
This shade by Sherwin Williams is a true gray hue that stands out when used with Moderate White. Grizzle Gray's coolness contrasts splendidly with Moderate White's warmth, giving a balanced depth to any space it occupies.
City Shadow Benjamin Moore 2117-30
A more profound into the paint palette takes us to City Shadow by Benjamin Moore. Its bold gray tone mingles perfectly with the soft subtlety of Moderate White, creating a striking harmony between the two.
Remember, it's always best to sample these darker hues in the lighting conditions of your space before making a final decision.
Your perception might change based on light shapes and other surrounding colors! The beauty of ano color lies in its ability to adapt and transform according to its application and environ - so explore freely!
Moderate White: Trim Colors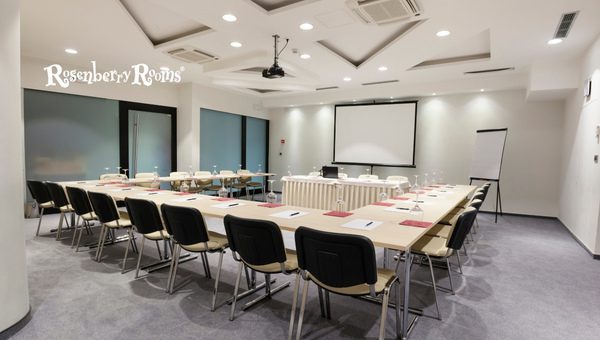 A standout companion for Moderate White 6140 is the crisp and pristine Benjamin Moore Chantilly Lace OC-65.
Chantilly Lace brings a sharp contrast through a brighter undertone, making it an ideal trim color to complement Moderate White 6140.
This modern classic allows you to highlight and define architectural features. Think doors, window panes, moldings, or even mantels.
Here's why Chantilly Lace works wonders:
Great contrast with Moderate White- a touch of brightness with warmth.
Offers a sophisticated and timeless appeal in the room decor.
Levels up depth and dimension when partnered with Moderate White.
This exceptional trim combination leads to an elegant minimalist aesthetic, revealing classic subtlety and defining architectural marvels in your space better than ever.
When working with Sherwin Williams' Moderate White, consider Benjamin Moore's Chantilly Lace for your trims; it's bound to create synergy between cool and warm tones while creating striking appeal.
FAQs About Moderate White 6140
Is Sherwin Williams Moderate White 6140 a good paint color for kitchens?
Yes, Moderate White is an excellent choice for kitchens, imparting an airy, bright, and clean look.
What makes Sherwin Williams Moderate White 6140 stand out from other whites?
Its unique blend of beige-yellow undertones and high light reflectance (LRV: 74) differentiates it from other whites.
Is Sherwin Williams Moderate White 6140 color trendy?
While trends come and go, the timeless appeal of Moderate White guarantees its continued relevancy in interior decor.
Can I use Sherwin Williams Moderate White 6140 in a home office?
Absolutely! Its soothing neutrality helps foster focus and productivity in a workspace.
What's the best way to sample Sherwin Williams Moderate White 6140 before deciding?
Order a peel-and-stick sample or get a small quantity mixed at your local paint store to test it under different lighting conditions at home.
Conclusion
To wrap up, Sherwin Williams Moderate White 6140 triumphs in timeless neutral shades. Its finely balanced undertones and impressive LRV score make it a versatile option for any space inside or outside your home.
Whether kitchens, living rooms, bedrooms, home offices, or exteriors, this color gracefully elevates the charm of every setting.
So whether you're planning an all-out renovation or dreaming about a subtle refresh, think no further than the universally appealing Sherwin Williams Moderate White 6140.
After all, there's a reason this shade remains exquisitely relevant in our hearts and homes!