Imagine walking into a room that envelops you with the warmth of a creamy latte, soothing and welcoming in equal measure. That's the kind of environment you can create with Sherwin Williams Creamy SW 7012 paint color.
This review will discuss this versatile paint choice in detail, highlighting its unique qualities and how it can transform your space!
With endless shades on the color palette, selecting the perfect one for your home can be daunting. But if you aim for a tranquil and cozy atmosphere that speaks volumes about your refined taste, Sherwin Williams Creamy SW 7012 should be on your radar.
Its appeal lies in its versatility - it's not just a paint color; it's an atmosphere-maker! So sit back as we unveil the magic of this understated yet influential shade.
Basic Things of Sherwin Williams Creamy SW 7012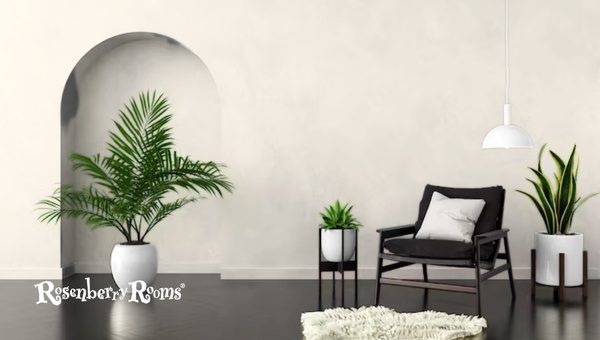 Sherwin Williams Creamy SW 7012 is a shade that has made a mark for itself in various color collections, namely the Color ID (Naturalist), Top 50 Colors, Finest Whites & Neutrals (Finest Whites), Finest Whites & Neutrals (Cool Neutrals), and Gallery Series.
Here are the specific details:
RGB: 239 / 232 / 219
Hex Value: #EFE8DB
Location Number: 261-C3
Light Reflectance Value (LRV): 81
Available in: Interior/Exterior versions
Color Family(s): White
This paint is part of Sherwin Williams' white color family, which also speaks to its versatility. Whether refreshing your living room or brightening up an exterior facade, this shade is ready to deliver a polished finish.
Read More: Sherwin Williams Alpaca SW 7022 [Paint Color Review]
The Characteristics of Creamy SW 7012
The charm of Sherwin Williams Creamy SW 7012 lies in its rich hue and its unique characteristics. From its Light Reflectance Value to undertones and temperature tint, every aspect makes this color a favorite among homeowners and designers.
Light Reflectance Value (LRV) Explained
The LRV of Creamy SW 7012 is 81. The LRV refers to the percentage of light a paint color reflects. A higher LRV means the color reflects more light, making the space appear brighter and larger, while a lower LRV makes a room seem darker and smaller.
In this case, Sherwin Williams Creamy SW 7012 with an LRV of 81 is a light shade that can lighten your space.
This creamy white paint has a warm undertone that gives off an inviting and cozy feel, perfect for creating a comfortable atmosphere in any room.
Warm or Cool? The Temperature Tint
Sherwin Williams Creamy SW 7012 is considered a warm paint color. This designation comes from its undertones, which lean towards yellow and give off a coziness and warmth when applied to walls. While it is a neutral tone, these warm undertones set it apart from cooler ones with hints of blue or green.
This creamy shade can bring welcoming vibes into your room, making it feel more intimate and inviting. It particularly shines in areas with natural sunlight, where the light brings out its full, warm attributes.
This paint color could be ideally used in living rooms, dining areas, or bedrooms where warmth can favorably enhance the room's ambiance.
Sherwin Williams Creamy SW 7012 matches well with various cool and warm shades, increasing its versatility in interior design planning.
Breaking Down the Undertones
Sherwin Williams Creamy SW 7012 is notable for having yellow undertones, contributing to its warm paint color classification.
These yellow undertones give it a soft glow, adding richness and depth to the hue. Even though it's a neutral shade, the yellow undertones make it feel cozier and more inviting.
These subtle yellow undertones are especially noticeable under natural light or when paired with contrasting cool-toned hues in your interior design. They can add a sunny touch even to rooms with very little sunlight, lending warmth to the overall environment.
The yellow undertones of Sherwin Williams Creamy SW 7012 make it highly adaptable. It can be matched with various color palettes and materials, creating a harmonious balance within an array of interior design styles - whether for a traditional look or modern minimalism.
The versatility of this paint color makes it an excellent choice for those seeking a much-welcome warmth in their spaces.
Identifying the Best Usage: Interior and Exterior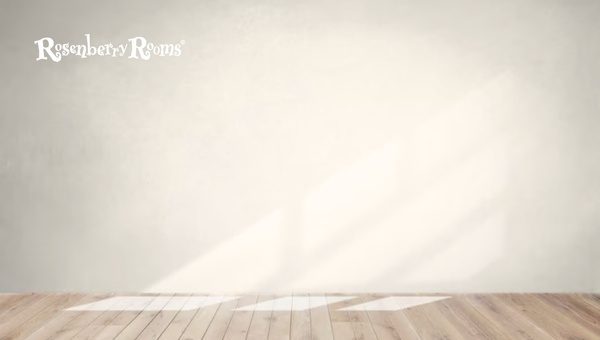 Sherwin Williams Creamy SW 7012 is a versatile shade that brightens not only interiors but exteriors, too. The warm white tone with a touch of creamy yellow is inviting, giving every area it adorns a comfortable atmosphere. Its light reflectance value of 81 makes it suitable for rooms with a balance of openness and coziness.
Optimal Rooms for Creamy SW 7012 in Homes
Sherwin Williams Creamy SW 7012 works excellently in various rooms due to its warm undertones and high light reflectance value. Here are just a few options:
Living Room: The living room is all about comfort and relaxation. What better way to achieve this than with a creamy hue that's comforting and classy?
Kitchen: As the heart of every home, the kitchen deserves a vibrant yet soothing ambiance, which Sherwin Williams Creamy SW 7012 delivers effortlessly.
Bedroom: The warm yet light tones help create an inviting yet relaxing mood, making it perfect for bedrooms.
Bathroom: This warm white color is ideal for bathrooms that command serenity.
Home Offices: The peaceful vibe of this paint can also boost efficiency in a home office setup.
Exterior Facades Shining with Creamy SW 7012
Sherwin Williams Creamy SW 7012 isn't just an indoor color; it's equally stunning when applied to exterior facades.
Its warm and neutral undertones make it a versatile choice that matches various architectural styles and surrounding landscapes well. This color is great for highlighting the unique architectural details of your home and gives a welcoming look.
But this is only part of its charm. Here are the top places where this magnificent color really shines:
Home exteriors, particularly in traditional or cottage-style homes
Front doors deliver a warm welcome.
Garage doors for a stylish yet understated aesthetic
Outdoor trim to create a seamless blend with the surroundings
Garden sheds offer an upscale look.
Remember the usefulness of this hue when considering sunlight reflections. Vast spans retain their brightness since Creamy SW 7012 doesn't readily absorb heat due to its high LRV 81. This results in energy efficiency advantages, especially for homes within hotter climates.
Explore More: Sherwin Williams Grizzle Gray SW 7068 [Color Review]
The Influence of Different Cardinal Lighting Directions on Creamy SW 7012
The cardinal direction of your room plays a significant role in how Sherwin Williams Creamy SW 7012 appears at different times of the day.
Sunlight changes throughout the day, and as it moves, so does the color cast on your walls. The surrounding environment and type of artificial light also affect how the color appears to the naked eye.
The Color in North Exposure Lighting
Rooms with North-facing windows receive less direct sunlight throughout the day, often lending a cooler and somewhat bluish tone to colors.
Sherwin Williams Creamy SW 7012 holds onto its warm personality even under these conditions. Its light reflectance value plays here, maintaining a bright and inviting feel.
How South Exposures Alter the Shade
South-facing rooms absorb ample sunlight throughout the day, typically bringing out a paint color's warmth. In this setting, Creamy SW 7012 positively basks, its yellow undertones creating a cozy ambiance reminiscent of soft candlelight.
East Exposure Viewpoint
Creamy SW 7012 seems to greet you with a cheerful vibe in rooms with East-facing windows that capture morning sunlight.
As dawn breaks and casts its early eye into your space, this creamy hue bounces back a beautiful luminosity that softens as afternoon approaches.
Interplay with West Exposures
West-facing rooms generally receive intense evening sunlight that brings out warm colors radiantly. Under such light conditions, Sherwin Williams Creamy SW 7012 glows up gloriously as daylight ebbs away. This shade subtly dresses up an intense sunset hue but holds firm with its tranquil creaminess pointing towards nightfall.
Why Samples are Crucial Before Commitment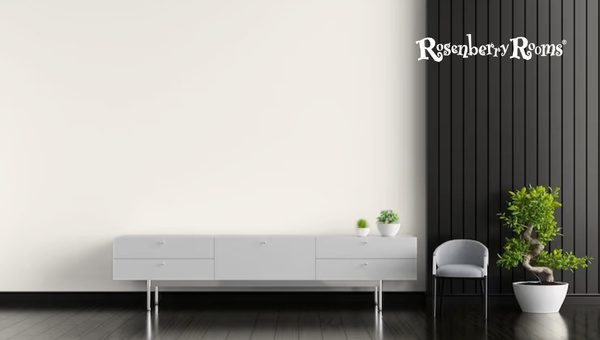 Taking the leap of faith can be exhilarating, but it's better to play it safe when painting your precious space. Sampling Sherwin-Williams Creamy SW 7012 before committing to it is a prudent step.
This is because colors can look slightly different depending on the lighting, room size, and surrounding decor elements. By sampling, you get a feel for how the color interacts with all those variables.
That way, you save time and money and bypass any disappointment with the result. Remember, it's your haven we're discussing – nothing, but perfect should suffice!
The Best Coordinating Colors to Creamy SW 7012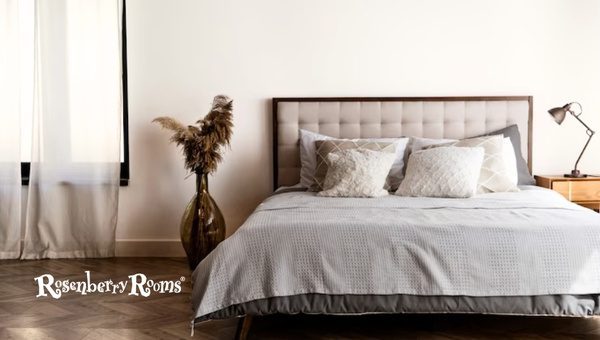 Sherwin Williams Creamy SW 7012 is versatile and meshes well with numerous other color palettes. The decorating world is your oyster with this shade; however, Studio Taupe SW 7549 and Reynard SW 6348 are two standout choices for coordinating colors.
Studio Taupe SW 7549: This modest yet distinctive taupe shade contrasts beautifully with Sherwin Williams Creamy SW 7012. Together, they create a harmonious palette that exudes a sense of calmness and elegance. It's an excellent choice for bedrooms or living areas where you want to promote relaxation.
Reynard SW 6348: If you want to add a touch of boldness, consider pairing Creamy SW 7012 with Reynard SW 6348. This rich rust-brown color is a striking accent against the neutral creamy white, rendering a refined aesthetic to any space.
The key to successful interior design is balance, so ensure your chosen complementary colors work together to enhance your space's overall look rather than compete for attention.
Also Read About Sherwin Williams Gauntlet Gray SW 7019 [Color Review]
FAQs about Creamy SW 7012
Is Sherwin Williams Creamy SW 7012 a good choice for small rooms?
Absolutely! With a high LRV of 81, Creamy SW 7012 reflects significant light, making smaller rooms appear larger and brighter.
What feeling does Sherwin Williams Creamy SW 7012 evoke in a room?
Known for its warm undertones, Creamy SW 7012 instills an inviting and serene atmosphere in its graced rooms.
Can I use Sherwin Williams Creamy SW 7012 on exteriors?
You can use this versatile paint shade for interior and exterior projects.
How does Sherwin Williams Creamy SW 7012 behave under different lighting conditions?
Under different lighting conditions, the yellow undertones in Creamy SW 7012 become more pronounced, but it maintains its creamy, warm vibe.
What popular colors look best when paired with Sherwin Williams Creamy SW 7012?
Studio Taupe SW 7549 and Reynard SW 6348 coordinate exceptionally well with this creamy shade, enhancing your home's aesthetic appeal.
Conclusion
As you can see, Sherwin Williams Creamy SW 7012 offers beauty in simplicity with its warm undertones and high light reflectance value.
This inviting, versatile color is an excellent choice for interior and exterior projects, providing a serene and sophisticated atmosphere.
So, when you're ready for a makeover that introduces classic elegance into your space, keep Creamy SW 7012 at the top.
Its adaptability to various lighting conditions and compatibility with other colors make it an ideal choice for creating a cohesive aesthetic throughout your home.