Entering the realm of colors can sometimes feel overwhelming when decorating your space. Choosing from a rainbow of options at the paint store can leave you starry-eyed and disoriented.
But fear not; in this Sherwin Williams Alpaca SW 7022 color review, we'll investigate this unique shade and why it could be the perfect choice for your home.
Known for its versatility and calming quality, Alpaca is a hue that promises to elevate any room. As we dissect its characteristics and pairing possibilities, you'll have everything you need to decide your interior needs.
Neutral colors never fade out of style; they remain popular due to their flexibility and timeless appeal. If you're searching for a classic yet contemporary tone, Sherwin Williams Alpaca might be your ideal match.
It's a warm grayscale shade that acts as a perfect backdrop, offering elegance with simplicity in both light-filled or dimly lit spaces.
The Majesty of Sherwin Williams Alpaca SW 7022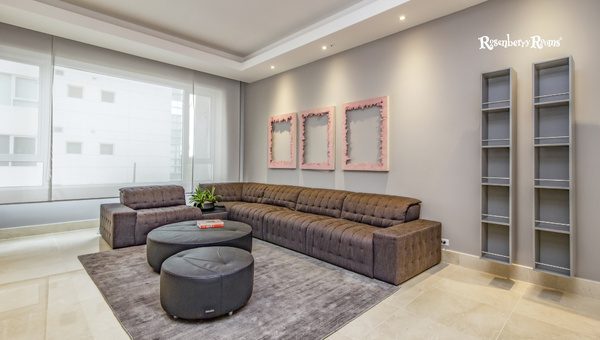 Sherwin Williams Alpaca SW 7022 is more than just a paint color; it's an amalgamation of style, sophistication, and timeless appeal.
It balances warmth and elegance, providing the foundation for unique interior or exterior design. Here's a snapshot of its main attributes:
Light Reflective Value (LRV): 57
Red-Green-Blue (RGB): 204 / 197 / 189
Hexadecimal Value: #CCC5BD
Location Number: 241-C1
Availability: Both Interior and Exterior
Color Collections: Featured in Color ID (Trendsetter), Living Well (Center), Top 50 Colors
Color Family(s): It belongs to the 'Neutral' Family.
It is part of the 'Neutrals' color family comprising gray tones that are warm rather than cool. Neutrals are adored for their calming nature, creating environments to relax and unwind, removing day stresses. They can also work with almost any pop color.
Being featured in three different collections - namely 'Color ID,' 'Living Well,' and 'Top 50 Colors' - demonstrates its popularity among decorators as a versatile color that can fit into various decorative styles. So yes, irrespective of your color selections, Alpaca easily adapts to suit your vision.
Also Read About Sherwin Williams Grizzle Gray SW 7068 [Color Review]
Breaking Down the LRV
The Light Reflectance Value (LRV) of Sherwin Williams Alpaca SW 7022 is 57. LRV indicates the percentage of light a paint color reflects from or absorbs into a painted surface. Choosing paint colors, especially neutrals, is a valuable piece of the puzzle.
An LRV of 57 makes Sherwin Williams Alpaca SW 7022 a mid-tone gray color. This value ensures that the color doesn't reflect too much or too little light in an average-lit room.
This shade could be an excellent choice if you're looking for a neutral background that isn't overly bright. Its slightly feminine feel pairs well with warm neutrals and other gray hues for an elegant, sophisticated palette.
Lighting can significantly impact how this color looks in different spaces. So, trying out a sample on your wall is always recommended before making your final decision.
Please remember that digital representations may vary from the actual paint colors due to differences in monitor calibrations.
Consult with a professional or visit your local Sherwin-Williams store to receive further advice on this shade.
Warm or Cool- Sweeping Concepts about undertones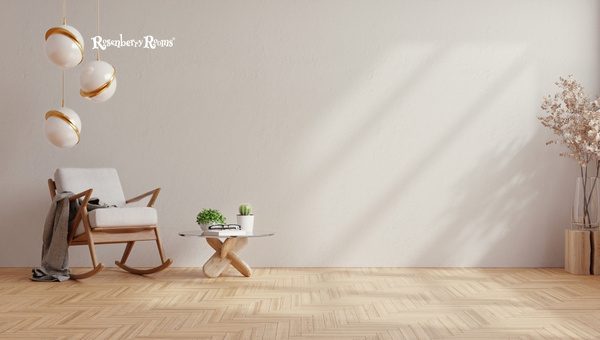 Sherwin Williams Alpaca SW 7022 is a modern, sophisticated hue with warm, greige, and taupe undertones. This balanced blend of gray and beige creates a chic and harmonious look, making it a versatile choice for any room aesthetic.
The taupe undertones provide this color with warmth and earthiness, making it stand out from the typical gray shades.
Alpaca SW 7022 beautifully complements many color palettes, from soft naturals to bold accents. Its warm greige and taupe undertones make Sherwin Williams Alpaca SW 7022 the perfect neutral base for creating inviting interior spaces.
Colors and Light – How Cardinal Directions Influence Alpaca
Choosing a color for your space is more than just picking a beautiful shade or hue. Factors such as the cardinal directions your room faces and the amount of sunlight received play significant roles in how a color will appear on your walls.
So, it's essential to understand how different lights interact with Sherwin Williams Alpaca SW 7022 to get the best results.
North-Facing Light: North-facing rooms are notorious for their cooler, bluer light. This cooler tone can make colors appear sharper and more vivid. Alpaca becomes slightly cooler in north-facing rooms as a warm gray with subtle taupe undertones. Instead, it won't lose its allure but attain an elevated sense of sophistication.
East-Facing Light: Morning light floods into east-facing spaces. At dawn, these rooms bask in warm tones of light that infuse colors with rosy undertones. In such surroundings, Alpaca will simmer with subtle hints of warmth while retaining its neutrality as daylight wanes.
South-Facing Light: South-facing spaces receive plenty of warm natural daylight throughout the day, enhancing warmer tones in paint colors. With Alpaca on your walls here, appreciate how its taupe undertones will be highlighted, creating a cozy atmosphere around you.
West-Facing Light: As the sun sets towards the west, these spaces attract robust light intensity, culminating in gold-tinted hues during the 'Golden Hour.' Sherwin Williams' Alpaca takes on a wonderfully warmer demeanor as evening approaches, actively transitioning from a neutral gray during the daytime to an inviting soft taupe by dusk.
Remember that large furniture items, floor coverings, and other surface colors can also influence how natural light is reflected within your room, affecting wall color impressions.
Into the Versatility of SW 7022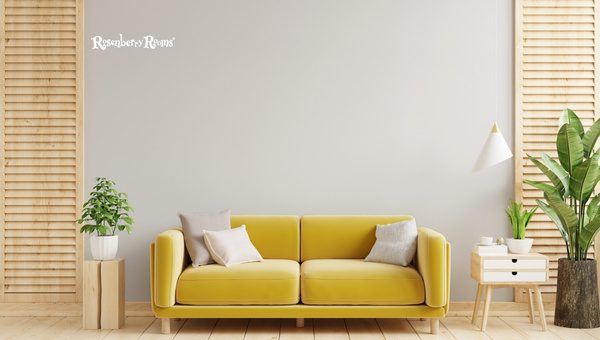 Dive into a world of stylish versatility with Sherwin Williams Alpaca SW 7022. As a neutral yet distinctive color, it smoothly transitions from one living space to another, encapsulating diverse design moods and styles.
Let's look at how this chameleon-like shade transforms interiors and enhances exteriors with its classy taupe undertones.
Utilizing Alpaca in Interior Design
Alpaca takes center stage in interior design by effortlessly complementing various room themes, modern, minimalistic, or rustic charm.
Sherwin Williams Alpaca SW 7022 in your kitchen or dining room? Expect it to sync beautifully with the stainless steel appliances or wooden furniture.
Or maybe you decide to invite Alpaca into your bedroom or living room? Ah! It instantly softens the ambiance while flawlessly blending with the existing décor elements. Its high LRV translates to a more expansive feel in small and large spaces.
Making it Work on Exterior Surfaces
Ever wondered about giving your home exterior a face-lift that screams understated elegance? Sherwin Williams' Alpaca does just that!
Its neutral gray character and nuanced taupe practically work wonders for different architectural styles. Whether you have a midsized suburban home or modern farmhouse-style architecture, applying SW 7022 can amplify its aesthetic appeal significantly.
This warm gray shade balances brilliantly against brickwork, stonework, wood siding, or even metal roofs, adding depth without overpowering.
Throughout this color review, remember that lighting conditions dramatically influence how Alpaca will appear on your surfaces.
Always purchase small paint samples first and test them out at various times of the day before making a final decision.
Explore More: Sherwin Williams Gauntlet Gray SW 7019 [Color Review]
Taking Precautions – Why Sampling is Crucial
Before fully applying Sherwin Williams Alpaca SW 7022, it's wise to test the waters with a sample. Sampling is not an extraneous step but a crucial element of color selection. Here's why:
Using samples allows you to observe how Alpaca reacts to your environment - its room orientation, lighting changes throughout the day, and decor elements like furniture and fabrics. This process will help you decide whether the color complements your interior as you visualize.
Moreover, paint can look drastically different on screen compared to real-life conditions. As monitors are backlit, they often display paints brighter than their authentic shades. Hence, buying samples becomes critical for preventing potential mishaps related to choosing colors online.
Remember that investing time in sampling can save you immense regret and expense in the long term. By wisely testing Alpaca under various light conditions (daylight, artificial light, etc.), against your room furnishings, and at different times of day - morning, noon, and evening; you gain insights about it before painting your whole space this shade.
This extra effort will help you be truly confident about your choice of Sherwin Williams Alpaca SW 7022, harmonizing your walls and overall decor.
Coordinating Colors with Alpaca SW 7022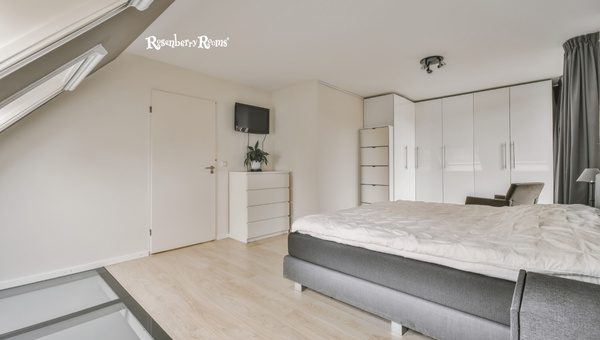 Using Alpaca SW 7022 as a base color allows you to play around with numerous coordinating colors, depending on the design scheme and mood you aim to create.
Pairing it with complementing trim and accent hues results in a harmonious color palette that balances your space.
Simple White SW 7021: This fresh white color is an excellent Alpaca pairing. It serves as a bright contrast, making rooms feel airy yet simultaneously highlighting the gentle warmth of Alpaca, manifesting a soothing blend of light and dark.
Alabaster SW 7008: Slightly off-white, Alabaster brings a tad more warmth than Simple White. This subtle variation can work as a softer contrast to Alpaca when your design preference leans toward warmer hues in your space.
Moonlit Orchid SW 9153: A gorgeous wild card! Combining this soft lavender tone introduces additional flavor into an otherwise neutral scheme. It complements the inherent warmth of Sherwin Williams' Alpaca, which softens the Orchid's vibrance in return, accomplishing sophisticated harmony and creative flair.
These are merely suggestions to assist rather than dictate your design choices. Every space has different needs due to architectural nuances, lighting conditions, and personal aesthetic preferences. Any tones must harmonize with your chosen furniture pieces and textures, imbuing your room's charm.
Read More: Sherwin Williams Silverplate SW 7649 [Color Review 2023]
FAQs About Alpaca SW 7022
How would you describe the color Sherwin Williams Alpaca SW 7022?
Alpaca is a warm, light-to-mid tone greige with subtle taupe undertones, an ideal neutral.
Is Alpaca SW 7022 suitable for all rooms in a house?
Its versatile nature makes it an excellent choice for various interior spaces - from living areas to bedrooms and even kitchens.
Can I use Sherwin Williams Alpaca on the exterior of my home?
Absolutely! Its warm yet neutral nature stands well in various lighting and weather conditions, providing a modern and stylish curb appeal.
Which colors pair well with SW 7022 Alpaca?
Pairs excellently with light whites like Simple White SW 7021 or warmer hues like Alabaster SW 7008; a pop of color like Moonlit Orchid SW 9153 works brilliantly.
Does Sherwin Williams' Alpaca look gray or beige?
The beauty of 'greige' colors like Alpaca remains that they perfectly straddle between both – appearing warm-gray under certain light conditions and beige-like under others.
Conclusion
In a nutshell, Sherwin Williams Alpaca SW 7022 is a chameleon color that brings warmth and elegance into any space.
From north to south or east to west, this warm, greige shade adapts gracefully under varied lighting conditions, still holding its aesthetic appeal. Its flexibility pairs effortlessly with different color palettes for striking aesthetics in any room design.
So, when planning your next space makeover and feeling anxious about the endless sea of colors, remember the timeless, calming Alpaca.
This one shade provides a neutral canvas and adds layers of sophistication and character that stand beautifully against the test of time.