Are you tired of staring at the same dull wall colors in your home? Maybe you tried something fresh, new, and vibrant like Sherwin Williams Casa Blanca SW 7571. Today, we will help you discover why this versatile shade is more popular than ever.
When you finish reading this Sherwin Williams Casa Blanca SW 7571 color review, we guarantee you'll reach for your painting tools.
Whether for a full room repaint or adding the finishing touches to your decor, this shade could be the perfect fit for your project.
Before making this decision, let's understand why many homeowners love and choose this paint color over others.
Profiling Sherwin Williams Casa Blanca SW 7571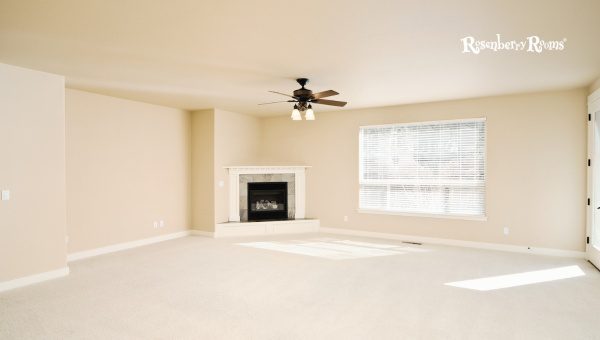 Sherwin Williams Casa Blanca SW 7571 is a warm, welcoming shade of color that bridges the gap between neutrals and whites.
The color is a part of versatile collections, including 2017 Holistic, ABCs and 123s, Living Well, Warm White, and Finest Whites.
With an LRV (Light Reflectance Value) of 76—it boasts a characteristic high reflectivity, which adds depth and light to your room. Its hex value (for digital reference) is #ede1ce, while its RGB (Red, Green, Blue value) equates to R:237 G:225 B:206.
Known by its location number 264-C4, you can utilize this color beautifully in interior and exterior applications.
Casa Blanca is perfect for anyone wanting to create a gentle ambiance in their living space or exterior areas. It lends itself well to open-plan living spaces but feels equally at home in boutique bathrooms or tranquil bedrooms. With its universally appealing tone, Casa Blanca SW 7571 is your ticket to an effortlessly chic and considered home.
The LRV of Casa Blanca SW 7571
Casa Blanca SW 7571 from Sherwin Williams has an LRV of 76. This means it is on the high end of the LRV scale. Thus, it reflects a significant amount of light.
Paint colors with an LRV above 70 are considered light colors and are typically used to make spaces feel larger and brighter.
Therefore, Sherwin Williams Casa Blanca SW 7571 with an LRV of 76 is ideal for rooms where extra brightness is needed or desired, for instance, small rooms or rooms with minimal natural light.
Due to its high reflectance value, applying this paint color can help save energy by reducing the need for artificial lighting.
Consider your space's current design elements before making a final decision. While Casa Blanca SW 7571 brightens up space effectively due to its high LRV, specific aesthetics might require different hue considerations.
Warm or Cool? The Tonal Drama
Sherwin Williams Casa Blanca SW 7571 is considered a warm paint color. Warm colors are often associated with daylight or sunset and have a cozy, enveloping feel.
Casa Blanca emits this warmth with an off-white hue that blends creamy accents with subtle beige undertones.
This versatile shade adds warmth to any space while still providing neutrality, making it easy to pair with other colors or design elements.
Its inviting nature makes it an excellent choice for living spaces, bedrooms, or even kitchens where a welcoming ambiance is desired.
Sherwin Williams Casa Blanca SW 7571 embodies the inviting and cozy attributes typically found in warm paint colors.
Read More: Sherwin Williams Reflection SW 7661 [Cool Gray Paint]
The Undertone Realm of Casa Blanca SW 7571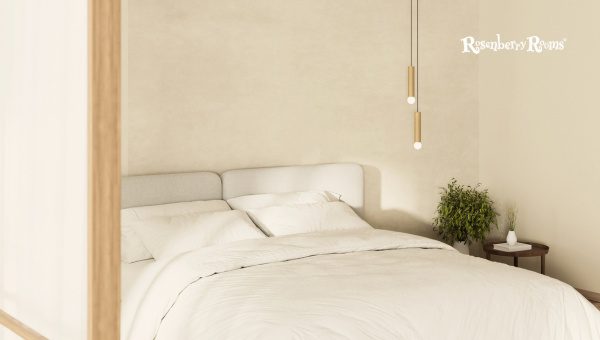 Sherwin Williams Casa Blanca SW 7571 is an incredibly versatile paint color known for its warm and inviting ambiance. The striking feature of Casa Blanca is its undertones, which predominantly carry notes of yellow.
Yellow undertones add a soft, sunlit warmth to the color, making it perfect for spaces with plenty of natural light. This also makes it ideal for bringing a cozy feel to more dimly lit rooms.
With the yellow undertones, this shade mirrors the soothing hues of ivory or off-white, creating a tranquil environment that maintains a sense of cheerfulness.
Experimenting with lighting and decor can further emphasize these undertones, amplifying or softening the effect per your preference and design aesthetics.
Casa Blanca in Interior Spaces
The subtlety of Sherwin Williams' Casa Blanca SW 7571 brings charm and elegance to interior spaces. It lends itself beautifully to various rooms, creating an immaculate aesthetic.
The shade's high LRV ensures smaller rooms feel open and airy while larger spaces gain depth and warmth.
Validating through Samples
Testing with paint samples is the perfect way to experience this color in your space against light conditions and interiors.
With Sherwin Williams' peel-and-stick sample, you can see what Casa Blanca SW 7571 looks like during different times of the day or under various lighting conditions. Observing these changes can help solidify your decision.
Kitchen and Bathroom Pairings
Casa Blanca for kitchens creates a pristine, fresh environment that feels clean and inviting. Pair it with white cabinets for a timeless look, or go bold with navy blue accents—either way, it truly shines. For bathrooms, consider this color for a serenity and harmony that never lets you down.
Casa Blanca for Living and Dining Spaces
Casa Blanca paints an ideal backdrop for living and dining rooms where walls are a canvas for furniture, art, and decor.
This shade helps strike subtle visual dialogues with patterned rugs or vibrant accessories—providing a soothing yet joyful ambiance in these lively spaces.
Through thoughtful selections from room to room, Casa Blanca's transformative powers bring coherence and balance to any home.
Exterior Dynamics of Casa Blanca SW 7571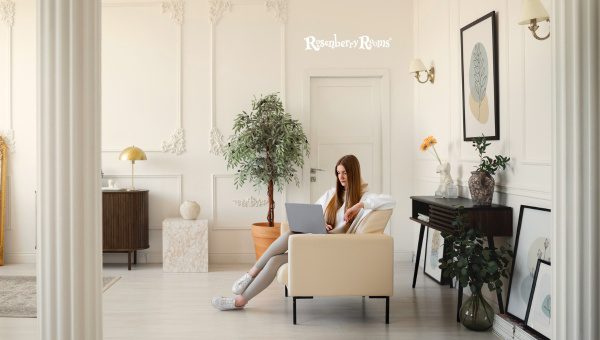 The unique charm of Casa Blanca SW 7571 lies in its versatility. It doesn't discriminate between a cozy indoor setting or an expansive outdoor layout; the color fits both arenas with equal grace and character. Its subtleness perfectly compliments your exterior surroundings without overpowering them.
Why it works for Outdoors
Casa Blanca's appeal for exteriors lies in its high Light Reflectance Value (LRV), making it a great option to brighten up spaces, especially those that do not receive ample sunlight. Besides, its warm tones create a welcoming feel, inviting guests into your home.
Lighting Effect - North, South, East, or West
North Facing: Opt for Casa Blanca on exteriors facing the North, as its high LRV helps counteract the cool light and makes these areas feel warmer.
South Facing: In south-facing areas blessed with plenty of sunlight, Casa Blanca will shine brightly while maintaining a cool ambiance.
East Facing: Morning light tends to cast a warm red glow on this color, offering an inviting appeal.
West Facing: On west-facing walls, as the sun sets and casts warmer hues - Casa Blanca maintains a stunning balance between brightness and warmth.
Sherwin Williams' Casa Blanca SW 7571 is more than paint; it's about creating an environment that defines you and your space.
This color is confident yet approachable; it elevates any home exterior with its natural elegance. Whether you live in bright, sunny California or rainy Seattle, your house faces North or South - pick up that paint roller and let Casa Blanca transform your outside world into an exciting backdrop filled with endless decorating potential.
Explore More: Silverpointe SW 7653 [Sherwin Williams Paint Color Review]
Coordinating Colors with Casa Blanca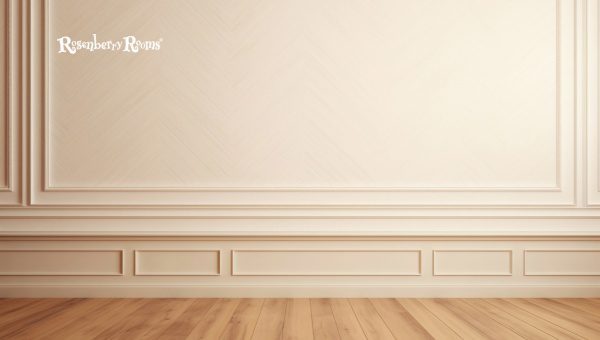 Complementary colors can either make or break the overall aesthetics of your room. Therefore, when using Sherwin Williams Casa Blanca SW 7571, you've got to be mindful of the color shades you choose to pair with it. Here are three color ideas that work well with Casa Blanca for a stunning and harmonious look:
Black Bean SW 6006: This deep brown shade can add depth and contrast, providing a statement against the neutral backdrop of Casa Blanca SW 7571. It's perfect for trims, furniture, or dramatic accent walls.
Mélange Green SW 6710: This cheerful shade of green introduces a touch of nature into your space when paired with Casa Blanca. Use it in accessories like throw cushions, florals, or an accent chair to feel fresh.
Creamy SW 7012: Blend Creamy - this soft off-white tone with Casa Blanca to maintain a neutral palette that is both warm and inviting.
Factors such as architectural features, lighting conditions, room size, and purpose play influential roles in your final decision-making process for a cohesive appearance in your room design.
Other suitable colors that team up well with Casa Blanca include softer grays like Amazing Gray (SW7044) and warmer wood tones, as seen in intricate furniture pieces.
Also Read About Sherwin Williams Drift Of Mist SW 9166 [Paint Color Review]
FAQs About Casa Blanca SW 7571
What type of color is Sherwin Williams Casa Blanca SW 7571?
Sherwin Williams Casa Blanca SW 7571 is a warm, light white that leans towards beige, making it a versatile choice for various applications.
Can I use Sherwin Williams Casa Blanca SW 7571 in my small apartment?
With an LRV of 76, Sherwin Williams Casa Blanca effectively reflects light around the room, making the space appear larger.
How does Sherwin Williams Casa Blanca SW 7571 pair with other colors?
Casa Blanca SW 7571 pairs well with various colors due to its subtle undertones; it can complement bold hues and softer tones.
Is Sherwin Williams Casa Blanca SW 7571 suitable for exterior use?
Absolutely! It's not restricted to interiors; its versatile warm shade also adds an elegant touch to exteriors.
Is Sherwin Williams Casa Blanca SW 7571 a cool or warm color?
Despite its name suggesting it leans white, Casa Blanca has a decidedly warm character with subtle yellow undertones.
Conclusion
Sherwin Williams Casa Blanca SW 7571 is an elegantly warm shade that transforms your space into a tranquil retreat.
It's the perfect blend of white with a hint of beige, offering the versatility to complement any style or design.
Whether adorning interior rooms or enhancing outdoor spaces, Casa Blanca creates an inviting atmosphere that illuminates a room with depth and character.
As you embark on your next home revamp project, consider Casa Blanca--certainly a choice that'll paint your space in peace and warmth.