Are you tired of tossing and turning all night on your outdated, uncomfortable mattress? It might be high time for you to consider a refreshing change. You might find yourself asking, where does the Molblly mattress sit in the mattress market, and is it a worthy contender for my hard-earned money?
In this blog, we will be conducting an in-depth Molblly mattress review to help answer those questions for you.
Comfort, durability, price — these are three of the most crucial aspects to consider when purchasing a new mattress. We will delve into all these parameters (and more) concerning the Molblly mattress.
By the end of this review, we aim to provide you with all the information you need to determine if a Molblly makes sense for you. Stay tuned as we dive deeper into what makes Molblly stand out from other mattresses on the market.
Molblly Mattress Brand Profile & History
Molblly Mattress is an esteemed bedding brand that has been providing premium quality mattresses to its consumers since 2007. The core of their success lies in their commitment to delivering high-quality sleep solutions backed by multiple certifications for safety and quality assurance.
They boast an array of certifications, with their foam being CERTIPUR-US FOAM CERTIFIED, ensuring it's made without harmful substances like ozone depleters, heavy metals, or PBDE flame-retardants. Molblly mattresses are also OEKO-TEX STANDARD 100 CERTIFIED, meaning they have been tested for harmful substances and are safe for human health.
Molblly has been recognized by the ISPA (International Sleep Products Association) for its contribution to industry standards and for promoting the importance of safe bedding materials. The company goes further in demonstrating its commitment to quality assurance by holding an ISO 9000 certification, indicative of its adherence to international standards of quality management and consistent production processes.
Their products are also validated with an SGS certification, implying that they meet the applicable legal regulations and international standards. Each mattress provided by Molblly adheres not only to comfort but also to safety and environmental sustainability.
Material Quality and Composition of Molblly Mattress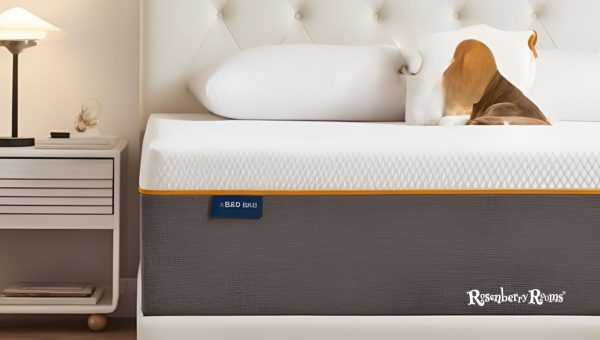 The Material Quality and Composition of a Molblly Mattress stands out due to its eco-conscious and user-friendly construction. Crafted with top-grade, certified materials, the mattresses are designed to ensure the utmost safety and comfort for users.
Molblly mattresses are made from Skin-friendly materials. This means they do not cause irritation or allergies, offering a safe sleeping surface even for those with sensitive skin types.
Emphasizing their commitment to environmental sustainability, their products are also distinctly Eco-friendly. The manufacturing process involves practices that reduce waste and the use of non-renewable resources.
Molblly focuses substantially on health in its product design as well. The mattresses come guaranteed as Healthy, free from elements that could potentially harm the body's health or disrupt sleep patterns.
Molblly strictly avoids using toxic chemicals in their products, including harmful substances like formaldehyde and mercury, ensuring your sleeping environment is safe and sound.
When you choose a Molblly Mattress, you're choosing a product that has been thoughtfully designed with your skin's sensitivity, environmental considerations, health requirements, and chemical safety in mind.
Also Read: 15 Best Mattress Without Fiberglass To Buy In 2023
Molblly Mattress: Comfort and Feel Factors
The Comfort and Feel Factors largely contribute to the popularity of Molblly Mattresses. Offering a medium to medium-soft firmness, these mattresses cater to a wide range of sleepers, providing the ideal balance of comfort and support desired in a good quality mattress.
The core characteristic that sets Molblly mattresses apart is their ability to provide the right level of firmness. The medium firmness is just right for those who need optimal support, ensuring perfect spine alignment and pressure point relief.
This level of firmness can cater to several types of sleepers – be it side, back, stomach sleepers or those with varied body weights.
For those who prefer a slightly plusher feel, Molblly offers options with medium-soft firmness, too. These mattresses elegantly blend strong support with a plush top layer that gently cradles your body, reducing the possibility of waking up with body aches and delivering an amazing sleep experience.
Whether you enjoy a slightly firmer base or more cushioning comfort, Molblly Mattresses have you covered. Their medium to medium-soft selection ensures everyone can find their perfect match for exceptional sleep quality.
Variety in Sizes & Types
Selecting a mattress can often be a daunting task with so many choices available. But fret not; Molblly has got you covered!
One of the most substantial advantages of choosing the Molblly mattress over other brands is the extensive range of sizes and types they offer.
No matter what kind of bed frame you have - from standard to unique sizes, there's a Molblly available for you.
Twin: Often referred to as a single bed, a Twin size stands at 39" x 75". Ideal for children or adults living singularly in small apartments.
Twin XL: Similar to the twin size but slightly longer, standing at 39" x 80". It's recommended if you're tall and need those few extra inches.
Full: Also known as double beds, these mattresses measure 54" x 75". It is wonderful for adults who appreciate more sleeping space but do not have room for a larger bed.
Queen: Measures 60"x80". The queen size provides ample space for couples or individuals who prefer more sprawling space.
King: Measuring up at an impressive 76"80", King-sized mattresses are perfect if you value your personal space while sharing your bed with your partner.
California King: At 72"×84", California Kings serve up even more length for taller people.
Narrow Twin: These are perfect If your room is extremely narrow. A narrow twin measures at 30"x 75".
New Full: A "New Full" mattress from Molblly offers even more width than a traditional full-sized bed without stepping into Queen territory. This variant measures approximately 54"x 80".
Short Queen: Measuring in smaller than a standard queen at approximately 60"x75", these Short Queen mattresses are designed to comfortably fit in small spaces, such as RVs or other compact sleeping arrangements.
Molblly paves the way for a more personalized sleeping experience. Taking into account your bedroom size and personal sleep preferences, you should have no issues finding exactly what you need from Molblly's extensive selection of mattress options.
What are the Spinal Support and Pressure Relief Properties?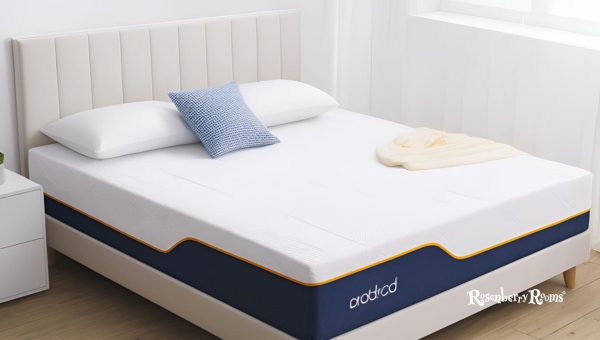 The Spinal Support and Pressure Relief Properties of Molblly Mattresses distinguish them as a leading player in the bedding industry. These properties are mainly achieved through their unique use of memory foam and microcellular ultra-supportive foam.
The Memory Foam layer star in their mattresses is well-regarded for its pressure-relieving abilities. This material contours meticulously to the body, distributing weight evenly across the mattress, thus lowering the strain on the spine and joints, resulting in cushioned pressure release.
Another excellent feature is Molblly's use of Microcellular Ultra-supportive Foam. This high-density foam provides sturdy support for your back, ensuring proper spinal alignment during sleep to prevent aches and stiffness upon waking up.
One of the significant attributes of Molblly mattresses is their capacity for Cushioned Pressure Release. This indicates that the mattress has an excellent ability to relieve physical stress points while sleeping, thus promoting restful and uninterrupted sleep.
The combination of these innovative foams also provides excellent Contouring and Long-lasting Support. This ensures that irrespective of your preferred sleep position or body type, Molblly mattresses offer targeted support that adapts to your shape while also maintaining their form over prolonged usage.
When it comes to spinal support and pressure relief properties, Molblly Mattresses are designed meticulously to deliver optimized comfort combined with comprehensive supportive features, making each night's sleep truly restful.
Heat Dissipation and Breathability of Molblly Mattress
One of the key factors that make the Molblly Mattresses a worthy investment is their excellent Heat Dissipation and Breathability. These two properties ensure uninterrupted sleep regardless of the climate condition.
The mattresses feature a Top Layer of Gel, which is purposed for heat regulation. This gel-infused memory foam layer helps distribute body heat efficiently, maintaining a consistently cool sleeping surface to facilitate a comfortable slumber all through the night.
Maintaining an ideal Cool Temperature is central to Molblly's design approach. By utilizing advanced cooling technology in their materials, the mattresses are capable of regulating body temperature effectively, ensuring you don't get too warm and have an undisturbed sleep.
Further adding to the breathability factor, Molblly uses a specialized Breathable Cover on its mattresses. This cover allows for better air circulation, further enhancing the cooling feature by regulating temperature and moisture, wicking away sweat quickly.
With these mattresses from Molblly, Ventilation is not a problem whatsoever. Their high-grade foams are designed in such a way that promotes free air movement within their layers, contributing significantly to their breathability and freshness over time.
Heat Dissipation and Breathability play an indispensable role in the design of Molblly Mattresses — ensuring your sleeping environment remains cool, calming, and conducive to restful nights no matter how high the mercury rises.
Edge Support & Motion Isolation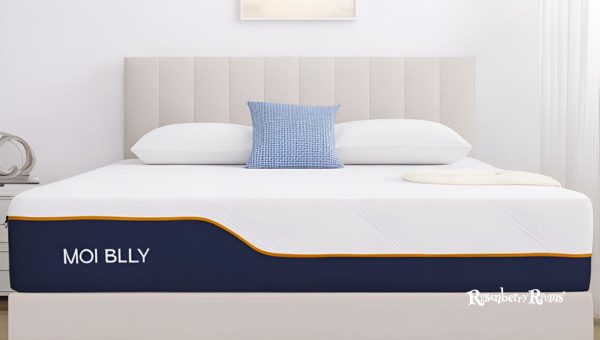 The features of Edge Support and motion Isolation are fundamental aspects of Molblly Mattresses that make them particularly beneficial for couples and those who exert a lot of body pressure on the bed.
Edge Support in Molblly Mattresses is superior, meaning the sides of the mattress do not sink or sag easily. This feature is critical for those who often sit or lie near the edge of the bed and avoid rolloffs during sleep. A supportive edge extends the usable surface of the mattress, providing more space to stretch out comfortably.
Molblly Mattresses also excel when it comes to Motion Isolation. The use of dense memory foam absorbs body movement effectively, preventing motion transfer across the surface. This means one's turning or repositioning will not disturb their partner's peaceful sleep.
These mattresses are an ideal choice, especially for couples, as they offer undisturbed sleep even when shared due to their superior motion isolation properties.
These mattresses bear a lot of body pressure excellently without giving away wear and tear swiftly. Their ability to distribute weight evenly across the mattress also contributes significantly to their durability.
Sleep Trial and Warranty Details
Molblly Mattress offers generous Sleep Trial and Warranty Details to their customers, further reinforcing their commitment to customer satisfaction and product quality.
They offer a 100-day trial period, giving you over three months to try out the mattress in your own home. This generous trial period ensures that you can completely adjust to your new mattress and make sure it's the right fit for you. If during these 100 days, you're not fully happy with the product, Molblly offers easy returns.
On top of their sleep trial, Molblly also provides a lengthy 15-year Limited Warranty on their mattresses. This warranty covers potential manufacturing defects or material workmanship issues for up to 15 years from your purchase date, assuring consumers of product durability and long-lasting quality.
Both this extensive sleep trial and substantial warranty demonstrate Molblly's confidence in their product's durability and performance.
They truly stand behind the concept that great sleep is invaluable - offering ways for customers to assess that without any risk – making it all the more reason why purchasing a Molblly Mattress is a favorable decision.
Explore More: 14 Best Floor Mattress For Peaceful Sleep In 2023 [Top Picks]
Delivery Process and Setup Simplicity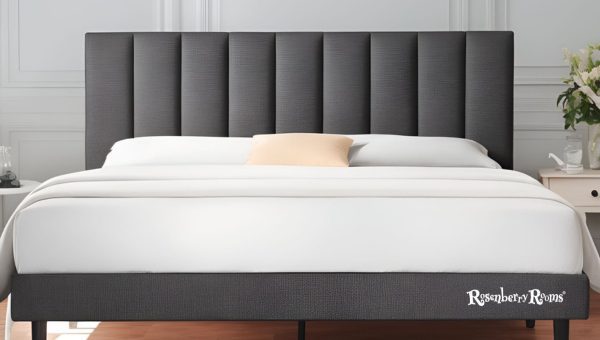 The Delivery Process and Setup Simplicity are integral parts of the excellent service that Molblly Mattress provides.
After placing your order, processing typically takes between 1-2 days, following which the mattress is shipped out. Delivery timelines could vary between 1-7 business days, depending mainly on the distance from their warehouse.
Unfortunately, destinations such as Alaska, Hawaii, Puerto Rico, Guam, the U.S. Virgin Islands or Military APO/FPO addresses are currently not in their delivery zone due to logistical constraints. Nonetheless, they're continuously aiming to expand their reach.
As for setup simplicity, Molblly mattresses come compressed and rolled in a box for easy handling. Once you unbox and unroll the mattress, it expands to its full size and is ready for use — no additional assembly or setup is required. This ensures an easy transition from delivery to snoozy slumbers in your new bed.
With this efficient delivery process and simple setup procedure, Molbly takes significant steps to make sure your journey toward better sleep is as smooth and straightforward as possible.
Price Perspective – Molblly Mattresses
When it comes to the Price Perspective, Molblly Mattresses are designed to fit a wide range of budgets. They offer a variety of models that cater to different comfort preferences and financial considerations.
Their mattress pricing falls within a broad spectrum, starting from as low as $0, making it possible for buyers with even the most restricted budgets to find something suitable.
The higher-end mattresses can go up to around $500, which is still quite affordable compared to many other brands offering similar features and quality.
Molblly Mattresses provide excellent value for money given their premium quality materials, extensive warranty, and advanced sleep technology included in every product.
Whether you're looking for affordability or willing to invest in their top-tier models, Molblly ensures that great sleep doesn't have to come with an extravagant price tag.
Is a Molblly Mattress Worth your Investment?
Absolutely, investing in a Molblly Mattress is indeed worth considering. Here's why:
Quality: Molblly mattresses are made from high-grade, certified materials, offering optimal comfort and support.
Health-Conscious: The absence of harmful substances like formaldehyde and mercury ensures a safe sleeping environment.
Variety of Firmness: Whether you prefer medium or medium-soft firmness, Molblly caters to varied preferences.
Spinal Support & Pressure Relief: Their use of memory foam and microcellular ultra-supportive foam offers excellent pressure relief and spinal support.
Great for Couples: With robust edge support and efficient motion isolation properties, these mattresses are particularly beneficial for couples.
Generous Trial and Warranty Periods: A 100-day trial period and a substantial 15-year Limited Warranty guarantee customer satisfaction.
Affordability: With prices ranging from $0-$500, you can find a suitable mattress, irrespective of your budget constraints.
Combining these impressive features with reasonable pricing, Molblly mattresses provide great value for your investment in ensuring quality sleep.
Read More: 12 Best Bed Cooling System Of 2023 [Expert's Choice]
FAQs about Molblly Mattress Review
What makes Molblly mattresses unique compared to other brands?
The Molblly mattresses stand out for their optimum support, superior heat dissipation, and exceptional pressure relief features.
What's the comfort level of Molblly mattresses?
Molblly mattresses offer medium to medium-soft firmness, ensuring maximum comfort and relaxation during sleep.
Are Molblly mattresses suitable for people with back pain?
Yes, the design of these mattresses focuses on providing excellent spinal support and pressure relief, making them an ideal choice for people suffering from back pain.
Is there a trial period offered on Molblly mattresses?
Yes, they offer a 100-day sleep trial so you can test the mattress at home to ensure it meets your comfort needs.
What size options do Boll & Branch sheets come in?
They offer a wide range of sizes, including Twin, Twin XL, Full, Queen, King, California King, Narrow Twin, New Full, and Short Queen.
Conclusion
The Molblly mattress is a worthy consideration for anyone looking for a good blend of comfort, durability, and value.
The array of sizes and types, cooling technologies, and impressive pressure relief properties put it among the top contenders.
The generous 100-day trial period and trusted certifications create a risk-free environment for potential buyers.
Determining if a mattress is right for you can be challenging. Still, we hope this review has given you some valuable insight to guide your decision about investing in a Molblly mattress.