In a world increasingly filled with cookie-cutter furniture options, finding the right blend of comfort, style, and durability can feel like hitting the lottery.
This Lovesac review is aimed at giving you a comprehensive guide on everything you need to know before committing to such an investment.
Through this unbiased look at Lovesac couch reviews and Lovesac sectional reviews, we aim to solve your pertinent queries - because your house deserves more than just another piece of furniture.
The appeal of Lovesac products lies beyond fashion statements. The company's commitment goes a step ahead towards delivering quality while ensuring functionality.
But is it really worth your hard-earned money? Can it withstand the daily wear and tear that other couches crumble under? Let's break it down for you so you can decide for yourself.
What is Lovesac?
When you're hunting for furniture that screams both comfort and style, your search can end with Lovesac.
This brainchild of Shawn David Nelson came into existence in 1995 and has its headquarters strategically situated in Stamford, CT.
Lovesac boasts an extensive range of top-tier bean bag chairs, cozy sectionals, and tasteful accessories. Their offerings are available in a myriad of colors, patterns, and fabrics to ensure something for every aesthetic taste.
A trailblazer in contemporary furniture design, Lovesac hasn't just created furniture but a unique experience that accentuates modern living.
As one explores the vivid spectrum of their inventory, the name Lovesac becomes synonymous with unparalleled quality without compromising on functionality.
No wonder Shawn David Nelson holds strong reins as the company's CEO today – fostering a brand destined to redefine how we perceive comfort.
Lovesac Warranties
Exceptional product performance and customer satisfaction aren't just buzzwords for Lovesac. The company extends generous warranty coverage on its range of offerings, ensuring you get the most out of your investment.
Lifetime Guarantee: One of the most impressive aspects is Lovesac's Lifetime Guarantee on all Sactionals Framing and Hardware, as well as Sac Inserts. It's Lovesac's assurance that they stand confidently behind the robustness and longevity of their creations.
Three-Year Warranty: Furniture isn't just about looks; it's about comfort, too. Understanding this, Lovesac offers a 3-year Warranty on Sactionals Seat Cushions, Back Pillows, and Covers for both Sacs and Sactionals.
Top-Grain Leather Covers: For those who appreciate quality leather work, Lovesac has your back, too. All top-grain leather covers that Lovesac crafts come with an extensive 5-year Warranty, adding that extra layer of protection to your purchase.
Exclusions from Warranties
As comprehensive and consumer-friendly as Lovesac's warranty provisions may be, it's essential to keep in mind that there are certain exclusions.
These policies outline scenarios where the coverage does not apply, essentially acting as boundaries that clarify the extent of protection you can expect from these warranties.
Accessories: Unfortunately, not every component of your Lovesac item is covered under their warranty. All accessory items don't receive coverage, suggesting you may want to think twice before splurging on those high-end add-ons!
Pet damage: While we all love our colorful creatures at home, Lovesac's warranty doesn't cover any damage caused by pets. So it might be wise to train Fluffy or Spot about some basic furniture manners!
Rental/commercial use damage: The Lovesac warranty also excludes any pummeling or misuse due to rental or commercial activities. They're betting on your personal use and care!
Improper washing and fading: The warranty won't cover any fading due to exposure to sunlight or improper washing tactics employed at home.
Damage beyond control: Burns, odors, mold, and ink stains aren't included in the purview of their coverage.
Acts of God: If your Lovesac suffers through water/fire damage or an unfortunate event such as a natural disaster - they don't provide coverage for that either.
Bodily fluids also do not stand warranted for causing any damage.
Also Read: Sealy Posturepedic Ridgecrest Review [Pros, Cons, & Verdict]
How Much Does a Lovesac Cost?
Sorting out your budget is a critical step while upgrading your furniture. Like any well-established brand, Lovesac offers a range of products that vary in their price tags.
To divulge into the specifics - their standard sectionals kick off at $1,000 for one seat plus one side, ranging up to an impressive tag of $10,600 for ten seats and twelve side variants.
The actual dent that your Lovesac sofa leaves on your wallet depends significantly on some all-important choices, including the type of upholstery you swoon over, the filling you prefer, and the accessories that catch your fancy.
What is Lovesac Furniture Made Of?
Dedicated to promoting sustainable and eco-friendly practices, Lovesac consistently harnesses recycled materials in its production process.
Lovesac Sactionals and Sacs are ingeniously crafted using an exclusive three-density blend known as Durafoam, which integrates repurposed foam.
The remarkable aspect of Lovesac's manufacturing ethos is its approach towards plastic waste. The company is staunchly committed to recycling, aiming to turn environmental liabilities into cozy comfort for homes.
They repurpose over 25 million plastic bottles annually into their much-loved Sacs & Sactionals.
In an era where sustainability plays a significant role in our purchases, Livesac stands at the forefront with its eco-conscious methods of crafting comfort while caring for our planet.
Indeed, when you're lounging on your Lovesac product, you're not just enjoying premium comfort - you're also contributing towards a more sustainable world.
Read More: Do IKEA Mattresses Have Fiberglass? [Why Does IKEA Avoid It?]
Longevity of Lovesac
Incorporating a Livesac into your lifestyle isn't simply about adding a fashionable statement piece to your space.
It's a commitment toward fostering an environment that encapsulates your style while delivering extended service life despite regular usage.
The durability factor is crucial in every Livesac product, designed to resist shrinkage and fading. These aren't just everyday furniture pieces that you'll need to replace within a couple of years.
You're investing in a long-lasting companion that promises consistent comfort.
Unlike other brands, Livesac products will not pill. There might be possible minor shrinkage over time, but fret not; it won't cause any noticeable change in comfort or aesthetics.
Another noteworthy advantage is the option for replacement inserts, allowing you to extend the already fantastic longevity of your Lovesac product even further when needed.
Lovesac Customer Service
When it comes to providing the best service to its patrons, Lovesac has always endeavored to exceed expectations.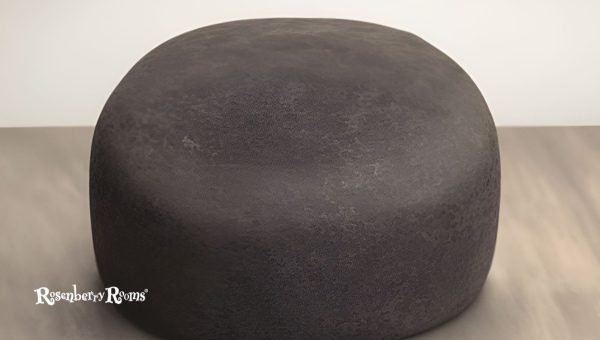 They offer a comprehensive and user-friendly customer service experience faultlessly designed to cater to your queries, complaints, or any other assistance you may require regarding their products.
Text Support:
If you're the kind of person who prefers text messages over calls, then Lovesac's text support is tailored for you.
You've got access to this service from Monday-Friday between 9 am-9 pm EST and on the weekends from 9 am-6 pm EST. Just shoot your questions or concerns at 650-414-5475, and they'll respond promptly.
Chat Support
Need immediate assistance and don't fancy making a call? With online chat support available all week, inclusive of the weekend Monday-Friday, 9 am-9 pm EST, Saturday-Sunday, 9 am-6 pm EST, getting help is as simple as typing out your issue.
Email Support
If your query isn't urgent, or if you're more comfortable with writing an email detailing your concerns or requests, you can do so at support@lovesac.com.
You can expect a response within 24 hours – ensuring that no matter what, your questions never go unanswered.
Call Support
In case you need personal assistance or want to discuss queries in real-time, feel free to reach out via call.
Their helpline operates from Monday-Friday between 9 am-7 pm EST and over the weekend from 9 am-6 pm EST. Dial-up 888-636-1223, and let their representative solve any issues on hand.
What is the Ordering Process of Lovesac?
When deciding to invest in a piece of Lovesac furniture, you would naturally like to know the ins and outs of their ordering process. Here's what awaits you when you decide to bring home a Lovesac: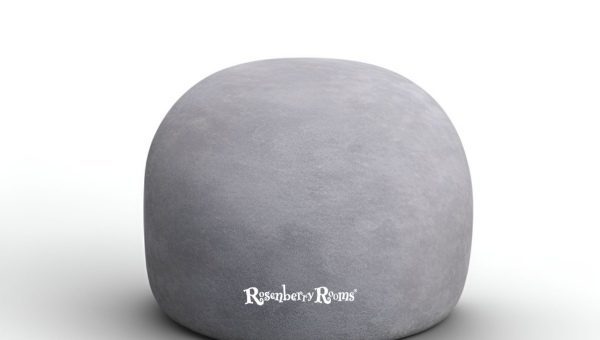 The usual wait time for delivery is approximately 1-4 weeks. This can be influenced by factors such as the size of your order, the destination, and the availability of the product.
Every Lovesac order comes with a significant advantage – 100% free shipping. Yes, you read it right! Regardless of your order size, Livesac covers your shipping charges across all orders.
If you've set your heart on a unique appearance for your couch or sectional by opting for custom covers, kindly note that patience will be required. Owing to their personalized nature, these special orders may necessitate a slightly longer waiting period - typically between 4-10 weeks for delivery.
Each step in this process has been designed keeping in mind your convenience and ensuring a smooth transition from order placement to delivery. Trust Lovesac to handle every stage with meticulous care and professionalism.
Explore More: Does Costco Deliver Mattresses? [Insider Guide On Ordering]
Pros and Cons of Lovesac
It's important to have a holistic understanding of any product before you decide to invest, and Lovesac Furniture is no exception.
Here, we've compiled a brief list of what shines bright in this brand's offering and what could use a bit more polishing.
This side of the Lovesac review would complement your final decision about whether or not this is truly your furniture match.
Pros
Free shipping: Lower 48 states
Removable, machine-washable cover
Multiple styles sizes available
Double zippers secure filling
CONS
Flattening issue despite lifetime guarantee
Customer service and delivery complaints
Is Lovesac Worth It?
Yes, With an innovative blend of comfort, durability, and trendsetting style, Lovesac is definitely a notch above its competitors.
The blend of customization options coupled with customer satisfaction makes it more than just an addition to your living space; it's an investment in longevity.
Customer testimonials and professional reviews affirm that, indeed, Lovesac offers real value for money.
Also Read: Molblly Mattress Review 2023 [Experience The Best Sleep Ever]
FAQs About Lovesac review
Is the Lovesac sectional easily washable?
Absolutely! Lovesac couches and sectionals come with machine-washable covers, making maintenance a breeze.
How durable is a Lovesac sofa?
Combining quality materials with smart furniture design, Lovesac sofas are built for durability and can handle daily wear and tear.
Does Lovesac offer a money-back guarantee?
Yes, they do. Lovesac offers a 60-day home trial with a 100% refund guarantee.
What's unique about Lovesac's fabric choices?
Apart from their variety, the company repurposes over 25 million plastic bottles yearly to create its unique line of fabrics.
Are there finance options available with Lovesac?
Yes, Lovesac partners with finance firms to offer convenient payment plans for qualifying customers.
Conclusion
The comprehensive dive into Lovesac's offerings, through an unfiltered lens, aims to make your decision-making process simpler and more informed.
By providing you with aggregated data based on real Lovesac couch reviews and Lovesac sectional reviews, this article seeks to alleviate the dilemma that often accompanies big-ticket purchases such as these.
Lovesac's commitment to quality, durability, and style remains apparent throughout all facets of their business.
It's always essential to assess individual needs and preferences when choosing furniture. With the information provided, you're now better equipped to decide if Lovesac is the right fit for your home.