Are you considering freshening up your bedroom furniture? Maybe you've had your eye on that plush, pillow-top, or firm orthopedic mattress at Costco.
This warehouse retailer is popular for various reasons - quality products at affordable prices, and who can ignore their hotdogs?
Now, raise your hand if once or twice you've wondered, "Does Costco deliver mattresses?" Surely, it can't be easy carrying a hefty mattress all the way to your doorstep; the inconvenient struggle is real.
You know Costco stands out for its excellent customer service. Well, it's time we find out if that extends beyond their warehouse doors.
While we're about to shed light on this question, remember - your utmost comfort and convenience is a priority in mind.
Is Shopping for a Mattress at Costco a Good Idea?
Yes, This is why: Costco offers a variety of mattresses to cater to different sleeping habits and comfort preferences.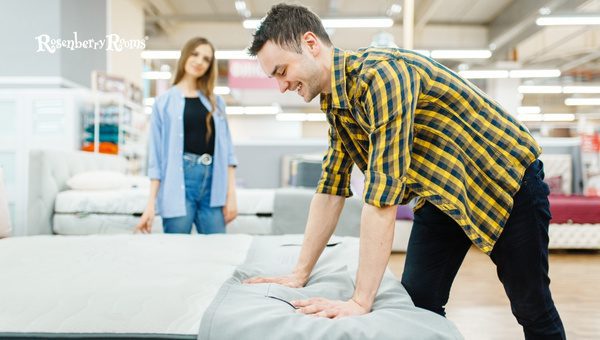 The mattresses range from memory foam and innerspring to hybrid designs. It doesn't matter if you're a side sleeper, stomach sleeper, or back sleeper - there's something for everyone.
Costco partners with reputable brands such as Tempur-Pedic, Sealy, and Sleep Science for quality assurance.
If you're unsure about what to get, Costco's supportive customer service team is ready to answer all your queries. The cherry on top - their prices are often more affordable compared with other retailers.
Does Costco Deliver Mattresses?
Yes, indeed! Rest easy knowing that Costco offers delivery services for mattresses. They have efficiently partnered with a popular delivery platform known as GoShare.
This service essentially works like Uber but for delivery. Once you make your mattress pickup request, a driver in the area accepts and delivers right where you want it, ensuring speedy and safe transportation.
It's necessary to note that while GoShare's regular services typically involve curbside deliveries only, their collaboration with Costco allows the luxury of delivering directly to your room of choice.
Apart from GoShare, Costco also utilizes specialized furniture carriers when shipping its mattresses. Whether you live in an apartment or a house, rural or city location—delivery is just an order away.
Keep in mind that this service aims at fulfilling every customer's need while considering their convenience and satisfaction.
Also Read: When Do Costco Mattresses Go On Sale In 2023? [Up to 60% Off]
What Will Mattress Delivery at Costco Cost You?
Great news for your wallet - mattress delivery from Costco won't cost you an extra dime. The amount you pay for your chosen mattress at the warehouse or the price displayed online already includes the home delivery service.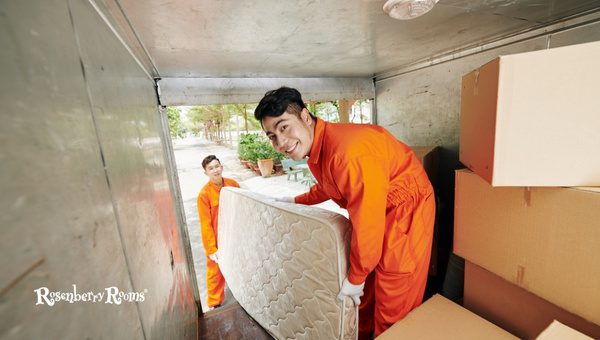 This means there's no additional explicit fee tacked on just for delivery. Transparent pricing is part of what makes Costco a preferred choice for many shoppers.
To further enhance your purchasing experience, this convenient system ensures there are no unpleasant surprises when it's time to check out.
Your new cozy sleep haven will journey its way straight to your doorstep, clean and uncomplicated. This is certainly reassuring for those of you shopping on a budget or simply valuing straightforward transactions.
Shopping at Costco erases worries about hidden fees or tricky sales maneuvers. With their customer-friendly approach, getting your dream bed right to your bedroom will be as smooth a process as it can be.
How Long Will Costco Take to Deliver My Mattress?
Are your thoughts bustling with anticipation about when you can finally sleep on your new mattress? Well, brace yourself, you may have to wait a while.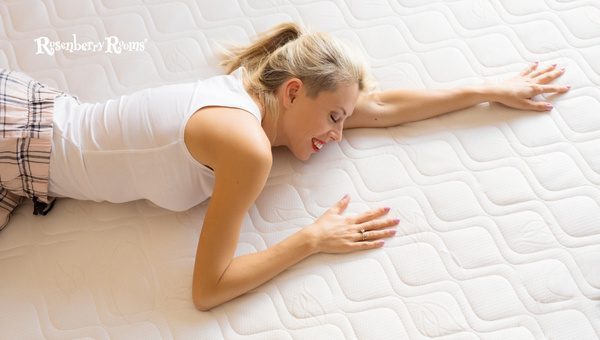 Here's why - typically, Costco mattress delivery takes around 4 to 6 weeks. It could seem like quite the stretch, especially if you're in a hurry. However, remember that the reason behind this timeline is meticulous delivery management.
Persistence in adhering to their stringent quality checks and careful handling of your package ensures it arrives at your doorstep in pristine condition.
Like all good things worth waiting for, we understand that patience is indeed a virtue when it comes to awaiting your dreamy mattress.
So while you're eagerly counting down the days, take comfort in knowing Costco works diligently towards providing a fantastic customer experience right from warehouse to home delivery.
What's Included in the Costco Delivery Process?
In your search for the perfect mattress, have you thought about how it's going to get from the store to your bedroom? If you're planning to purchase from Costco, their delivery process is a bonus to look forward to.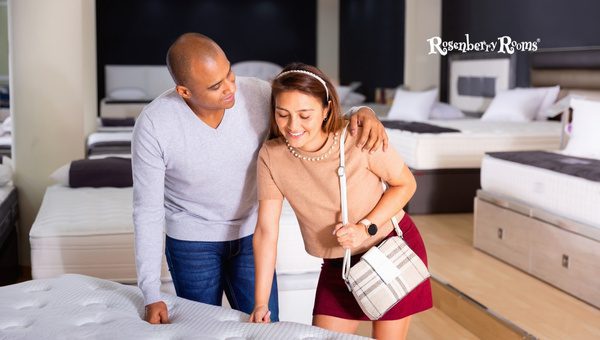 It's not just a dump-and-go approach; it's part of the stellar customer service that Costco is known for. Let's delve deeper into what this process includes.
Room-specific mattress placement: Costco doesn't leave your new mattress purchase on the porch. Instead, they will place it directly in the room where you plan to use it. This service eliminates the trouble of maneuvering a bulky mattress through hallways and doorways.
One-to-one exchange: If you're purchasing a new mattress set, their delivery includes an option of taking one old set away from your home. This disposal service helps reduce homeowners' hassle when replacing old mattresses.
Assembly Services: Convenience is key with Costco, so setting up fancy adjustable frames won't be your headache. Their team handles that for you!
Pre-assembly of headboards: Unless Costco directly delivers your headboard, they have got pre-assembling covered, too.
Removal services: Have an old box spring or unwanted frame? No worries! In addition to taking away an old mattress set, they offer removal services for these items as well.
Package cleaning: After setting up your new sleep sanctuary, any cardboard or plastic wrapping involved will be taken away from your home as part of their service.
Limited hauling services: Sadly, existing headboards, footboards, and furniture were not hauled away.
No hoisting: There won't be any lifting or hoisting over obstructions by the delivery crew.
Costco goes the extra mile to ensure your new bed arrives safely and is set up correctly without causing you any added stress or work.
This delivery process applies to in-store purchases too! So, whenever you decide to level up your sleep game with a mattress from Costco, rest assured of a hassle-free delivery process.
Explore More: Do You Tip Mattress Delivery Drivers? 2023 [If So, How Much?]
Costco Return Policy: Is Returning a Costco Mattress Possible?
Yes, it absolutely is! Costco's return policy makes it possible for you to return a mattress - and the process is relatively straightforward and customer-friendly.
If you've bought a mattress online from Costco and you're not satisfied with it, don't panic. You've got two convenient options:
Return to Warehouse: This means you can take your mattress back to any nearby Costco warehouse location. Here, the staff will help you process your return.
Schedule a Return: To do this, log in to your online account on the Costco website, locate your order, and choose the option to return your item.
One delightful fact about Costco's return policy worth noting is it does not mandate the popular 90-day maximum return window followed by many retailers.
Rather, their focus is on client satisfaction, so rest assured you won't be forced into keeping an uncomfortable mattress.
When processing a return or refund due to dissatisfaction or a defect issue with the mattress purchased at Costco, they will also cover transport costs. That's right - they handle all logistics related to picking up your mattress for return.
Read More: Costco Mattress Return Policy 2023 [Online And In-Store]
FAQs about Costco Deliver Mattresses
What service does Costco use for mattress delivery?
Costco uses a combination of traditional carriers and a service called GoShare to deliver mattresses to your home.
Can I track my Costco mattress delivery?
Yes, once your mattress is shipped, Costco provides you with tracking information so you can monitor the delivery process.
Do I need to assemble the mattress myself after delivery?
No, if you purchase an adjustable bed base or frame from Costco, they also provide an assembly service for these specific items.
Can I get my old mattress removed when Costco delivers my new one?
With every new set purchased, Costco will allow for the removal of an old set on-site during the delivery process.
Does Costco offer free shipping on mattresses?
Costco includes the cost of shipping in the purchase price of the mattress so there aren't any additional fees for delivery.
Conclusion
Costco goes the extra mile not only to provide quality mattresses at reasonable prices but also to ensure their delivery and return policies cater to customer convenience.
They take into account all the necessary steps - from seamless delivery, assembly services to accommodating return requests. It's a whole package designed with your utmost satisfaction in mind.
So the next time you're out shopping for a new mattress, remember that Costco is one option that delivers on its promises, quite literally.