The chilly season is upon us, and there's something magical about transforming your home into a winter wonderland - giving it a cozy and inviting atmosphere that makes you never want to leave. As we gear up to spend more time indoors during these frosty months, it's essential to consider ways to make our home feel warm and festive. I have gathered 33 expert tips on how you can transform your home into a winter wonderland in no time.
Winter isn't just about staying warm and snug; it's also the perfect opportunity to celebrate the beauty this season has to offer, both inside and out. As an avid design enthusiast, I've always enjoyed experimenting with different looks each year, keeping things fresh and inspiring. Lucky for you, I'm about to share all of the amazing ideas I've found.
So let's embark on this exciting journey together! Whether you're starting from scratch or looking to up your decorating game this year, these expert recommendations are sure to inspire you as you turn your house into the ultimate cozy retreat – a place where winter dreams come true. Grab a hot beverage, curl up in your comfiest blanket, and let's get started!
Transform Your Home Into A Winter Wonderland: Expert Tips
A remarkable winter wonderland transformation calls for creativity, a touch of magic, and smart styling choices. Revamping your home into a seasonal haven takes more than just a few well-placed decorations and twinkling lights. Instead, it's all about creating an inviting atmosphere that fully embraces the winter season.
Taking time to consider the details in each room will not only ensure aesthetic success but will also make your home the cozy, comfortable sanctuary you've always dreamed of. Get ready as I reveal my top expert tips for this fabulous winter wonderland makeover!
1. Faux Snow-Covered Staircase Decor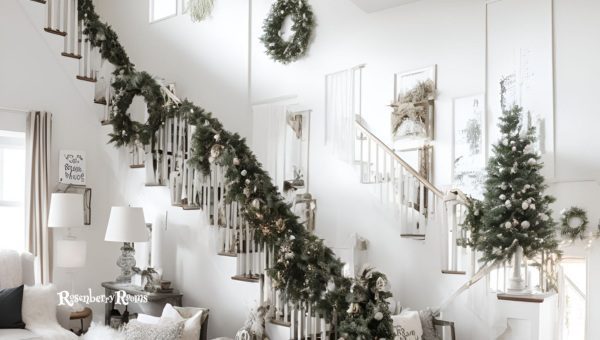 Turning your staircase into a faux snow-covered masterpiece is an enchanting way to bring the beauty of winter indoors. This captivating design element transforms your home into a magical winter wonderland, setting the perfect scene throughout the season. Follow these easy steps to create your stunning snowy staircase:
Materials: Gather white tulle or sheer fabric, cotton batting or polyfill, battery-operated LED string lights, and clear adhesive tape.
Create snow: Start by laying out the tulle or sheer fabric on a flat surface. Create small clumps of snow using cotton batting or polyfill and attach them to the fabric with clear adhesive tape.
Add lights: For an ethereal glow, weave battery-operated LED string lights throughout the snow-covered fabric.
Attach to staircase: Once you have created the desired effect, drape the snow-covered fabric over each stair and banister. Adjust as needed to ensure it hangs smoothly and securely in place.
Safety Tip: Make sure not to cover walking areas completely; leave a sufficient space for people to use stairs comfortably without any slipping hazards!
2. Spindling Icicle Ornaments
Icicles are synonymous with winter, and incorporating spindling icicle ornaments into your home decor creates a stunning, frozen atmosphere. Hanging these delicate ornaments from various areas in your home perfectly captures the essence of the season.
Materials: Clear acrylic or plastic rods, fishing line or ribbon, various-size beads (optional), adhesive such as a hot glue gun, and scissors.
DIY Method: Cut the acrylic rods into varying lengths for a more natural appearance. Use adhesive to attach beads in different shapes and sizes along the rod if you want added sparkle. Tie fishing line or ribbon around one end of each rod for easy hanging.
Hang Them Up: Strategically place these homemade icicle ornaments on your Christmas tree, fireplace mantel, window sills, or even from chandeliers for an enchanting winter wonderland effect.
Store-Bought Options: If you prefer not to make your own, search for pre-made icicle ornaments online or at local craft stores. Glass and crystal versions can also be found for a more luxurious feel.
3. White Lanterns with Fairy Lights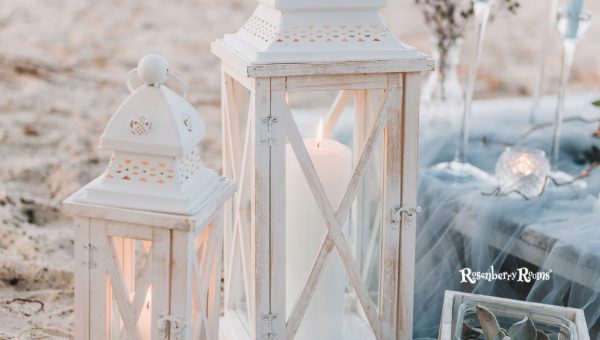 Winter wonderlands often incorporate lights to evoke the magical feeling of twinkling stars on a crisp, clear night. One charming way to capture this enchanting effect is by using white lanterns adorned with fairy lights.
Choosing the Right Lanterns
First, start by selecting an assortment of white lanterns made of metal, glass, or wood in various shapes and sizes. Consider browsing IKEA for affordable options or Etsy for handmade alternatives.
Filling Your Lanterns
Next, you'll need to purchase battery-operated fairy lights (also known as wire string lights) which you can easily find on Amazon. Opt for the warm white light option as it will add a cozy ambiance to your space.
Assembling Your Winter Wonderland Centerpiece
Follow these steps to assemble your lantern and fairy light centerpiece:
Carefully insert the fairy lights into each lantern, ensuring they're evenly distributed.
Hide the battery packs by taping them discreetly along the outside of the lantern or placing them at the bottom if space allows.
Arrange your lanterns in clusters on shelves or mantles, centerpieces on dining tables, or lining up along walkways.
Switch on your fairy lights and enjoy!
This beautifully lit ensemble will not only illuminate your home with its warm glow but also create an air of enchantment that is sure to make all who enter feel like they've stepped into their very own winter wonderland.
4. Enchanted Snowy Curtains
Transforming your home into a winter wonderland often involves adding a touch of enchantment to the space. One way to do this is by creating enchanted snowy curtains. This DIY project is easier than you might think and can add a truly magical element to any room.
Materials You Will Need:
Sheer white curtains
White fabric paint
Snowflake stencils or stamps
Foam brush or sponge
Glitter (optional)
Step-by-step Guide:
Start by choosing the perfect spot for your enchanted snowy curtains. They look wonderful draped behind a sofa, on a window, or even framing a doorway.
Lay your sheer white curtains flat on a clean surface. Make sure that they are free from any wrinkles or creases.
Using the foam brush or sponge, apply white fabric paint through the snowflake stencil or use stamps directly onto the curtain.
To add an extra touch of magic, sprinkle some glitter over the wet paint before it dries (make sure to do this on a protected surface to prevent any mess).
Allow the paint to dry completely, following the instructions on your fabric paint.
Once everything is dry, hang your enchanted snowy curtains in their intended location and watch as they add a dreamy charm to your home's winter wonderland decor.
These enchanted snowy curtains provide an elegant and whimsical touch to any room during the frosty months. Not only are they simple to create, but they also make for an affordable and customizable decorating option that brings a bit of winter magic indoors.
5. White Poinsettia Centerpieces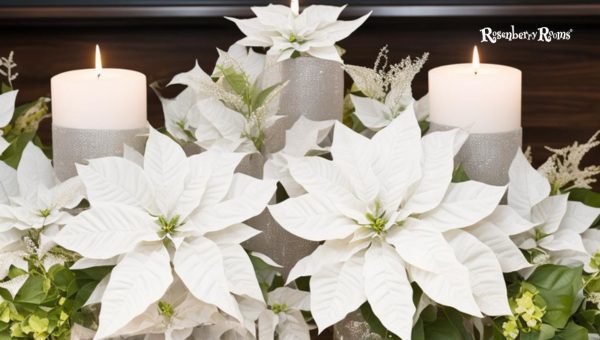 Poinsettias are the quintessential Christmas flower, but for this winter wonderland transformation, we'll focus on white poinsettias. These elegant centerpieces provide a touch of grace to any room and lend a sense of cheerfulness amidst the cold season.
Choosing Your Poinsettias
When selecting your white poinsettias, search for ones with healthy-looking bracts (the modified leaves) and bright green foliage. The actual flowers will be small and yellow, located in the center of the white bracts.
Creating the Centerpieces
Begin by selecting an attractive vase or container for your display. Opt for gold, silver, or other soft pastel hues to complement the white poinsettias.
Fill the base of your container with ornaments, pine cones, or other decorative objects in similarly understated color schemes.
Add a layer of fresh potting soil over the decorative base.
Gently arrange your potted white poinsettias into the container, pressing them into the potting soil so that they are secure.
Finish your arrangement by filling in gaps with sprigs of frosted greenery or snowy pine cones.
Positioning Your Centerpiece
Place your white poinsettia centerpiece in a well-lit area but away from direct sunlight or drafts - both extremes can cause harm to these delicate plants. Ideally, place it on a mantelpiece or as a centerpiece on your dining table.
Care Advice
Ensure that you water your stunning centerpiece sparingly to keep these gorgeous plants looking their best throughout winter months. Ensure that no excess water collects around its base which could lead to root rot.
The end result is a stunningly beautiful display that adds both elegance and enchantment to any room during the winter season—a perfect conversation starter at holiday gatherings.
6. Winter Wonderland Table Setting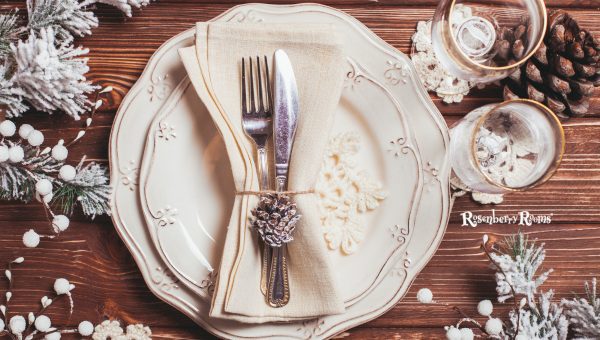 A winter wonderland table setting can transform your dining area into a festive, enchanting space where friends and family can gather to enjoy delicious meals and create precious memories. In order to design the perfect wintry tablescape, it is essential to focus on some key elements:
Choose a Color Palette: Select a color scheme that reflects the serenity and beauty of winter landscapes. Opt for icy blues, crisp whites, silvers, or frosty greens as your main shades.
Table Linens: Begin by choosing tablecloths or placemats in a neutral hue like white or silver. This creates an elegant foundation for layering other decorative items.
Centerpiece: Design an eye-catching centerpiece with elements such as white poinsettias, snowy pinecones, or glittery candle holders. You can even consider incorporating sprigs of faux snow-dusted branches or frosted glass vases filled with delicate white flowers.
Tableware: Use crisp white plates to complement the overall theme and accentuate them with silver or clear glass chargers for added sophistication.
Napkins & Napkin Rings: Next, opt for delicate cloth napkins in white or your chosen accent color. Complete the look with unique napkin rings featuring snowflake designs or crystal embellishments.
Stemware & Glasses: Choose elegant crystal stemware that sparkles like ice under the glow of warm candlelight.
Add some finishing touches like twinkling fairy lights around the centerpiece or silver-accented cutlery to perfect your winter wonderland table setting.
7. DIY Icicle Light Wall Installation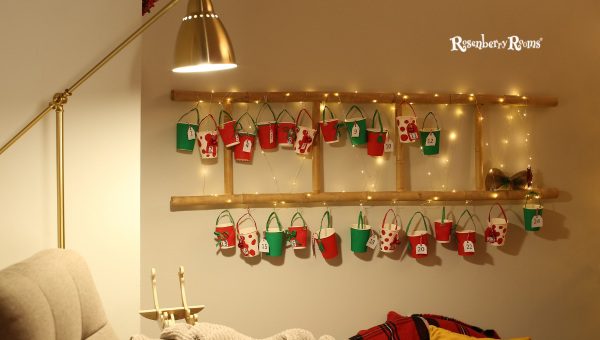 A beautiful and cost-effective way to enhance your winter wonderland aesthetic is by creating a DIY icicle light wall installation. Not only does this provide a stunning visual element to your space, but it also creates a warm and inviting atmosphere. Follow these simple steps to create your magical display.
Materials Needed:
Icicle lights: Try selecting lights with multiple settings for added flair.
Command hooks: These wall-safe hooks will make installation easy and damage-free.
Step-by-Step Guide:
Measure your wall and take note of its dimensions (both width and height). This will help you determine the number of icicle light strands needed.
Choose the right icicle lights. Opt for cool-toned, white LED lights that resemble the icy hues of winter. Make sure the strands are suitable for indoor use.
Plan your layout by loosely hanging the lights in your desired pattern on the floor or any large flat surface before installation.
Install Command hooks evenly spaced across the top of the wall where you plan to hang the icicle lights. For added support, consider attaching additional hooks mid-way down as needed.
Hang each strand of icicle lights from the hooks, ensuring they're evenly spaced apart and hanging at varying lengths (if desired) for an authentic icicle effect.
Secure any dangling cords or connectors using more Command hooks or adhesive cable clips, keeping them hidden from view.
With everything in place, switch on those magical twinkling lights and relish in the stunning transformation.
8. Snow Globe-Inspired Terrariums
If you're looking to add a touch of magic and charm to your winter wonderland theme, look no further than snow globe-inspired terrariums. These enchanting miniature worlds are both beautiful and mesmerizing, bringing a whimsical feel to any space.
Materials:
Clear glass or plastic containers (fishbowls, apothecary jars, mason jars, etc.)
Small winter-themed figurines or ornaments
Artificial snow or white sand
Decorative elements like faux trees, mini sleds, or ice skaters
Optional: battery-operated mini string lights
Instructions:
Clean your chosen container thoroughly and make sure it is completely dry.
Arrange your winter-themed figurines and decorations at the bottom of the container.
Add the artificial snow or white sand in layers around the figurines until they are partially covered, creating a natural-looking wintry landscape.
For an extra magical touch, weave battery-operated string lights in between your decorations ─ just ensure that the battery pack remains hidden from view.
Close the container securely (if applicable) and place it on a shelf or table as a captivating centerpiece.
These delightful snow globe-inspired terrariums can be customized to suit any aesthetic preferences and room size - let your creativity shine! Consider using varying shapes and sizes for an eclectic display, or create multiple terrariums as gifts for loved ones during the holiday season. Embrace this enchanting decor idea to bring all of the wonder and amazement of a winter wonderland into your home.
9. White Knit Stockings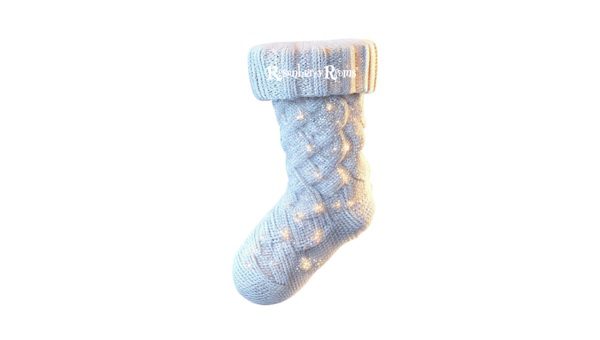 One of the most evocative symbols of the holiday season, white knit stockings can help you create a wintry atmosphere in your home effortlessly. These soft and cozy stockings are the perfect blend of traditional and modern design elements, adding an elegant touch to your winter wonderland decor. There's something undeniably comforting about seeing them hung by the fireplace, patiently waiting to be filled with treats and surprises.
Materials: Selecting the right fabric is essential for creating a cozy winter vibe. Opt for materials like chunky wool or plush chenille that evoke a sense of warmth and luxury. Even faux fur cuffs on the stocking can add that extra touch of sophistication.
Size and Design: Consider different sizes and designs when choosing your stockings. From simple cable-knit patterns to intricate snowflake motifs, there's a wide range of options available to suit your unique style preferences.
Personalization: Add a personal touch to your stockings by attaching name tags or even monogramming each family member's initial. This will create a sense of belonging, which I find touching during this time of year.
Hanging Ideas: The traditional spot for hanging stockings is on the mantel; however, trying alternative locations like doorknobs, stair railings, or even draped from curtain rods can make for an eye-catching display.
Filling Ideas: A beautifully stuffed stocking is not only visually appealing but adds excitement during Christmas morning reveals. Fill each stocking with small gifts like chocolates, ornaments, or even customized items like embroidered handkerchiefs or engraved pens.
Additional Decor Ideas: Use extra white knit stockings as creative plant holders on windowsills, bookends on shelves or even repurpose them as holiday-themed cutlery pouches for your winter wonderland dining table.
The myriad of options in materials, sizes, and designs make it easy to customize these festive accents to your unique taste.
10. Twinkling Winter Branch Canopy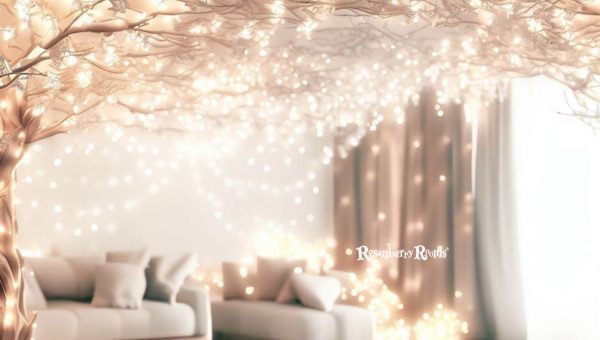 Transform your home into a magical winter forest by creating a twinkling winter branch canopy. This captivating look can be incorporated into various spaces, such as above the dining table or your bed, for an ethereal and enchanted ambiance. Here's how you can create the perfect winter branch canopy:
Choose Your Branches: You'll need to gather dry branches or twigs from outdoors or purchase them at a local craft store. Opt for sturdy ones with lengths to suit your desired canopy size.
Select Your Lights: Choose LED fairy lights or string lights that don't produce heat and are safe for long-term usage. The color options are endless, but white or warm-toned lights will provide that classic winter wonderland aesthetic.
Paint the Branches (Optional): If you want to enhance the icy look, paint the branches with white, silver, or light blue acrylic paint. Make sure to give them ample time to dry before proceeding.
Attach the Lights: Carefully wrap the string lights around each branch in a spiral pattern, ensuring even distribution and avoiding overlapping wires.
Assemble Your Canopy: Connect all branches by laying them side-by-side on a flat surface and securing them together using zip ties or floral wire. Ensure equal spacing between branches for uniformity.
Suspend Your Canopy: Decide on the location of your canopy and use strong hooks or brackets affixed to the ceiling to hang it properly.
You've now transformed your home into an enchanting oasis with a twinkling winter branch canopy that brings warmth and whimsy indoors during those frosty days and nights spent wrapped up in cozy blankets sipping hot cocoa!
11. Winter Forest Wall Murals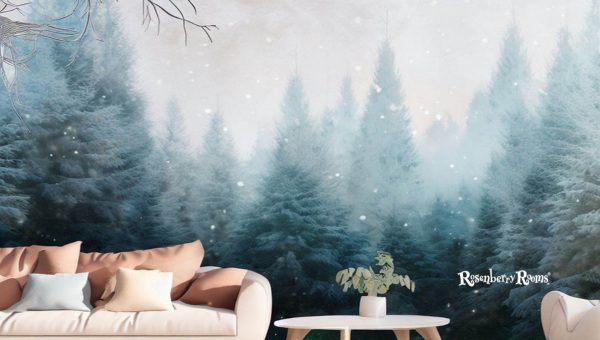 Winter forest wall murals are an enchanting way to bring the beauty of nature right into your home. They're not only visually stunning but also create an atmospheric haven that is perfect for embracing the winter season. Here are some essential details to help you understand more about this captivating decor addition:
Features
Winter forest wall murals typically consist of large, detailed images depicting a tranquil, snowy forest scene, often in shades of white, gray, and soft blues. These murals can create either a serene and spa-like atmosphere or a magical storybook setting, depending on the design.
Installation
To install a winter forest wall mural, you'll need to choose between peel-and-stick or paste-to-wall options. Peel-and-stick murals are convenient and easily removable without damaging the wall beneath. Paste-to-wall murals may require professional installation but usually provide a more durable finish.
Customization & Sizing
Most retailers offer various customization options - including size, color palette, or even incorporating your unique design - to ensure that your mural is perfect for your space and tastes. It is crucial to measure your wall accurately before ordering it to get the right fit.
Care & Maintenance
Once installed, maintaining your winter forest wall mural is relatively straightforward - just wipe gently with a damp cloth when necessary. Avoid harsh cleaners to preserve the longevity of the print.
12. Snowy Tree Branch Display
Transforming your home into a winter wonderland does not always require costly decorations or ornaments. A snowy tree branch display is an effortlessly beautiful, cost-effective, and eco-friendly addition for achieving that frosty ambiance indoors. This versatile decor idea works for a variety of spaces and can be customized to suit your personal style. Here's how to create the perfect snowy tree branch display:
Gather Branches: Head outdoors and collect an assortment of tree branches. Keep an eye out for various lengths and thicknesses to add visual interest.
Prepare the Branches: Remove any leaves or loose bark, then clean the branches with a damp cloth to remove dirt.
Add Snow: Either use white spray paint or spray adhesive with white glitter to coat the branches, giving them the appearance of being dusted in fresh snow.
Secure the Branches: Place them in a tall, heavy vase or large glass bottle to hold them securely upright.
Accessorize: Adorn your branches with delicate additions such as fairy lights, miniature ornaments or even hanging crystals to create a mesmerizing effect.
Play with Placement: Be creative when choosing where to place your display! Possibilities include beside your fireplace, as a dining table centerpiece, or simply resting in a corner of your living area.
The snowy branch display brilliantly captures the essence of winter, and is an enchanting way to bring nature's beauty inside during the colder months, making it an excellent option for creating that coveted winter wonderland ambiance in your home.
13. A Whimsical Polar Bear Accessories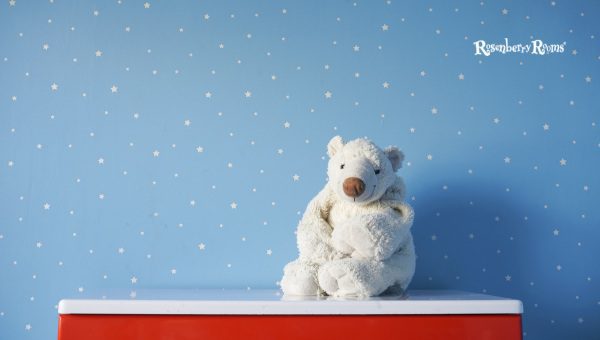 Whimsical polar bear accessories are a delightful way to add a touch of magic and wonder to your winter wonderland home decor. These adorable creatures have become increasingly popular, especially during the holiday season, due to their association with the frosty Arctic environment. To add these charming animals into your winter design scheme, consider incorporating them in various forms and materials.
Figurines: Seek out polar bear figurines made from materials like ceramic, wood, or resin. These can be placed on mantels, bookshelves or as part of your table centerpiece. Look for hand-painted designs or those with intricate detailing for an extra-special touch.
Pillows and Throws: One can never have enough cozy textiles during the winter months! Opt for pillows and throws featuring polar bear patterns or images. You'll find options in various sizes that are perfect for your sofa or bed while also adding visual interest to your space.
Wall Art: Hunt for captivating polar bear prints, paintings or posters that capture the essence of these beautiful animals. Hanging such artwork is an effortless way to create a stunning focal point in any room.
Bedding: Transform your bedroom into a polar paradise by choosing bedding sets with whimsical polar bear designs. Bold patterns or subtle illustrations will keep you warm and cozy all night long.
When selecting polar bear accessories for your home this winter season, remember that small touches can make a significant impact.
14. Arctic Animal Figurines and Statues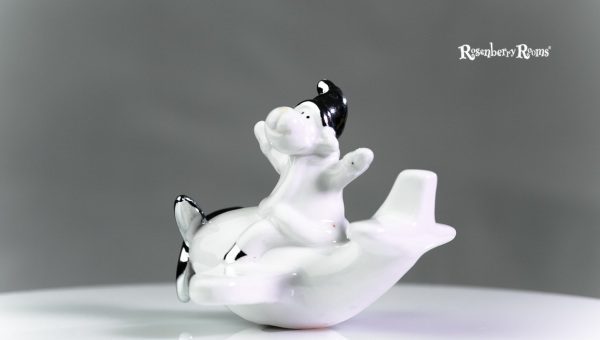 Enrich your winter wonderland with a touch of wildlife by adding beautifully crafted arctic animal figurines and statues to your décor. These distinctive pieces evoke the enchanting beauty of nature in the most pristine regions of the world. They serve as captivating focal points that spark the imagination while blending seamlessly into a winter-themed backdrop.
When choosing arctic animal figurines and statues, opt for materials that complement your overall theme. Popular options include ceramic, glass, wood, and resin. Invest in pieces that capture the essence of these cold-climate creatures with intricate details, lifelike expressions, and dynamic poses.
Some popular arctic animals to consider:
Polar bears (bold choices for show-stopping centerpieces)
Snowy owls (delicately perched on bookshelves or mantles)
Reindeer (graceful additions to table settings or wreaths)
Arctic foxes (adorable when nestled among other decorations)
To create a more immersive atmosphere, consider arranging these figurines and statues in small vignettes throughout your home. Pair them with wintry elements such as snow-covered branches, icy crystals, or faux fur textiles to further enhance their charm. By doing so, you'll effortlessly transport guests into an ethereal arctic sanctuary where magic is at play.
15. Sparkling Silver and White Table Runner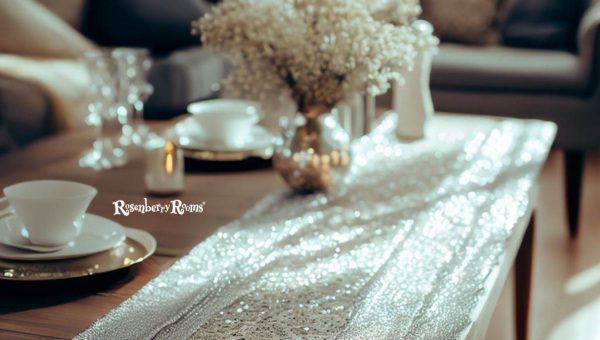 Transforming your dining area into a stunning winter wonderland can be easily achieved with a sparkling silver and white table runner. These two colors beautifully capture the spirit of the season, creating a chic and sophisticated look for your dinner table. Here's everything you need to know about using this décor idea effectively:
Materials: Choose a table runner made from materials such as satin, sequins, or even faux fur to emphasize the luxurious feel of your winter theme. Mixing textures adds depth and interest to the overall look.
Length: Ensure that your table runner reaches from one end of the table to the other, with some extra length on each side for an elegant drape.
Width: The width of your runner should be proportionate to the size of your table. A good rule of thumb is to have it cover approximately one-third of the table width.
Layering: To add visual interest and dimension, consider layering multiple runners in coordinating patterns, colors or materials. This creates a unique foundation for your centerpiece and place settings.
Accessorize: Place stunning silver serving ware, white china or other coordinating dishware atop the runner. You can also add glacial glass vases filled with white blooms or snow-dusted branches for additional texture.
Illumination: Introduce subtle sparkle by incorporating fairy lights or candles along the length of your runner. This will create a warm glow that enhances both ambiance and intimacy at your dining table.
16. Frosted Glass Candle Jars
Frosted glass candle jars are a simple yet elegant way to add a touch of winter charm to your home. These enchanting decor pieces provide soft, diffused light that creates a warm and cozy ambiance reminiscent of a snowy winter's night. You can either purchase ready-made frosted glass candle jars or make your own customized designs.
DIY Frosted Glass Candle Jars
Creating your own frosted glass candle jars is an affordable and fun project that you can personalize to suit your taste. All you need are some basic materials and a bit of creativity:
Glass jars: Mason jars or any empty clear glass containers, such as food jars or vases.
Frosting spray: This gives the glass its frosty appearance and can be found at most craft stores or online.
Painter's tape: Use this to create patterns on the glass before applying the frosting spray.
Candles: Tea lights, votive candles, or battery-operated LED candles work well.
Optional decor accents: Ribbons, twine, pinecones, or snowflake ornaments can be added for extra flair.
Instructions:
Clean and dry the glass jars thoroughly.
Use painter's tape to create desired patterns on the jar (e.g., stripes, shapes, or words).
In a well-ventilated area, apply an even coat of frosting spray according to the manufacturer's instructions. Allow it to dry completely before removing the tape.
Place your chosen candles inside the frosted glass jars.
Optional: Add decorative accents by tying ribbons or twine around the jar's neck and attaching small pinecones or snowflake ornaments.
These DIY frosted glass candle jars will not only add a sparkling touch to your winter wonderland decor but also make thoughtful and personalized gifts for friends and family. Enjoy the magical ambiance they bring to your home during the cold winter months.
17. Snowflake Wall Art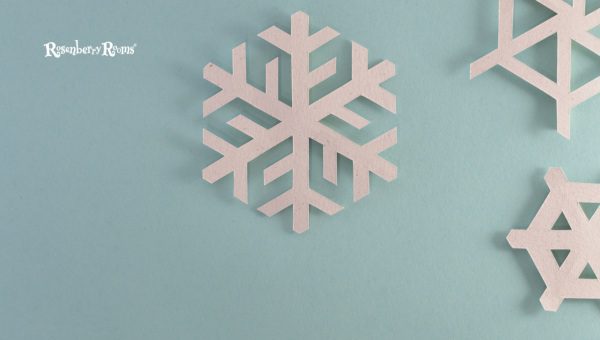 When it comes to winter wonderland décor, snowflakes are perhaps the most quintessential elements you can incorporate into your home.
Snowflake wall art is an easy and versatile way to add a touch of winter magic to any space. From handcrafted paper designs to shimmering metal pieces, there's a snowflake wall art option for every style and budget.
Material Options
Paper: Inexpensive and easy-to-create, paper snowflakes offer endless design possibilities. Use thick white or silver cardstock, tissue paper or even old book pages to create unique patterns. You can then frame your creations or display them on a string as garland.
Wood: For a rustic look, consider wooden snowflakes painted in shades of white and gray. These can be purchased pre-made or created with reclaimed wood for extra charm.
Metal: For durability and an elegant touch, opt for metallic snowflakes in silver, gold, or even copper tones. Metal wall art can be found in a range of sizes and designs.
Hanging Tips
To create an eye-catching display, consider the following when hanging your snowflake wall art:
Varying Sizes: Mix different sizes of snowflakes together for visual interest.
Spacing: Allow for varying degrees of spacing between each piece – this creates depth and mimics how snowflakes appear when falling.
Layouts: Experiment with grouping several smaller pieces together or arranging them in flowing patterns that emulate falling snow.
Adding snowflake wall art to your home is an easy way to capture the essence of winter without overwhelming your space. Whether you opt for more traditional designs or unique contemporary elements, these simple yet impactful decorations are sure to add a hint of frosty magic to any room during the colder months.
18. Snowy Pinecone Accents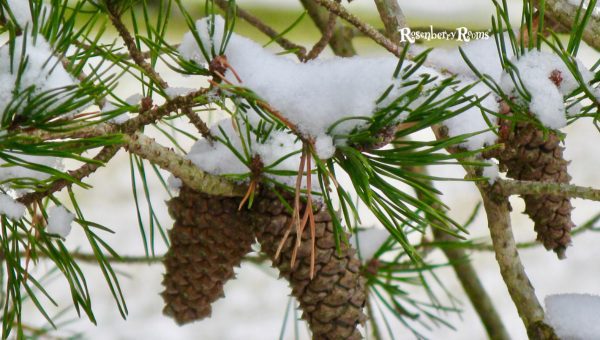 Snowy pinecones are a simple and elegant way to add a touch of winter to your home. They work as subtle accents that you can use to enhance other decorations or as standalone pieces. Below, I have detailed how to create these lovely accents and various ways you can incorporate them into your winter wonderland.
Creating Your Snowy Pinecones
Gather materials: You'll need pinecones (either collected from outdoors or purchased), white acrylic paint, a small paintbrush, and clear glitter (optional).
Paint the tips: Using the small paintbrush, gently apply the white acrylic paint to the tips of each pinecone. You can control how snowy they appear based on how heavily you apply the paint.
Add glitter (optional): While the paint is still wet, sprinkle clear glitter over the white tips for an extra touch of sparkle.
Let it dry: Allow the pinecones to dry completely before using them in your décor.
Decorating Ideas with Snowy Pinecone Accents
Centerpieces: Place several snowy pinecones in a decorative bowl or tray for an effortless yet stunning centerpiece on your dining table or coffee table.
Mantle decorations: Line your fireplace mantle with snowy pinecone accents, along with candles and garlands for a magical wintertime display.
Doorway ornaments: Attach pinecones to ribbons and drape them over doorways for an enchanting entrance into any room.
Snowy pinecone accents are versatile and effortlessly add a sense of winter warmth to any space in your home. Create your own today with these easy-to-follow instructions.
19. Glistening White Garlands and Wreaths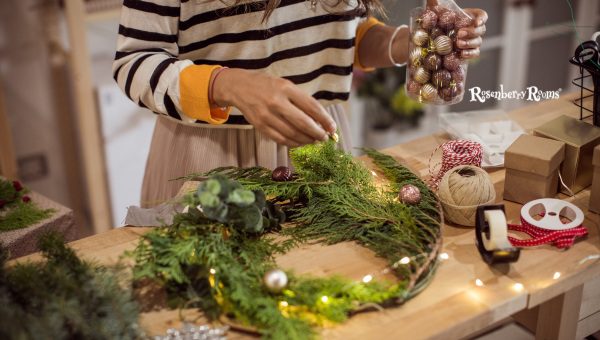 Glistening white garlands and wreaths are a beautiful addition to your winter wonderland décor. These shimmering decorations create a magical atmosphere and effectively embody the spirit of the season, turning your home into an enchanting space that welcomes warmth and cheer.
Materials:
To create glistening white garlands and wreaths, you'll need the following items:
Artificial or fresh green garlands/wreaths (pine or fir)
White spray paint/primer
Iridescent or white glitter
Spray adhesive
Clear fishing line or ribbon (for hanging)
Steps:
Begin by selecting your desired garlands or wreaths for this project. Both fresh and artificial options work well. Consider using your existing holiday decorations as a base – just give them a wintry upgrade!
In a well-ventilated area, carefully spray your garland or wreath with white paint or primer to achieve the desired frosty effect. It's important not to fully cover the greenery; instead, aim for a light dusting to maintain some of the natural color.
While the paint is still wet, sprinkle iridescent or white glitter onto the painted parts of your garland/wreath. This will create an enchanting sparkle reminiscent of freshly fallen snow.
If needed, use spray adhesive on specific areas where you'd like more glitter to adhere; then apply more glitter.
Once dry, hang your glistening creations using clear fishing line for a floating effect or tie them with ribbon for added charm.
20. Snow-Capped Mason Jar Lanterns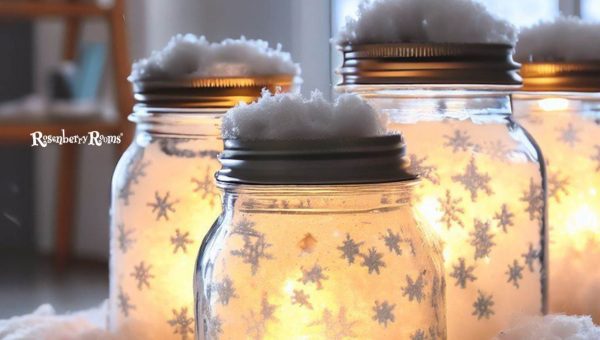 Snow-capped mason jar lanterns can instantly bring the essence of winter to your home. These DIY lanterns are simple to create and work beautifully as tabletop decorations or as part of a seasonal vignette. Let me walk you through the process of crafting these stunning winter accents.
Step 1: Gather your materials
You will need:
Mason jars (varying sizes for visual diversity)
White acrylic paint
Paintbrush
Epsom salt
Glue or Mod Podge
Fairy lights or tea light candles
Step 2: Paint the jar lids
Using white acrylic paint, give the mason jar lids a snow-capped appearance by painting wavy lines across the top edge. Allow them to dry completely.
Step 3: Create snowy texture
Mix Epsom salt and glue or Mod Podge in a small bowl. Then, apply the mixture to the painted lid edges with a paintbrush, creating a thicker layer towards the top and tapering it down on the sides. This will give our jars that perfect snow-capped look!
Step 4: Illuminate your lanterns
For a warm glow, add fairy lights into each mason jar. Alternatively, you may choose to use tea light candles for a classic candlelit ambience. Be sure to exercise caution if using real flames in glass jars.
(Pro Tip: To enhance reflectivity within your lanterns, consider adding small silver or iridescent orbs inside.)
Place these charming snow-capped mason jar lanterns around your home – on windowsills, dining tables, mantels – wherever your heart desires. They'll not only brighten up any space but also serve as enchanting wintery focal points that will surely captivate everyone's attention.
21. Minimalist White Ornaments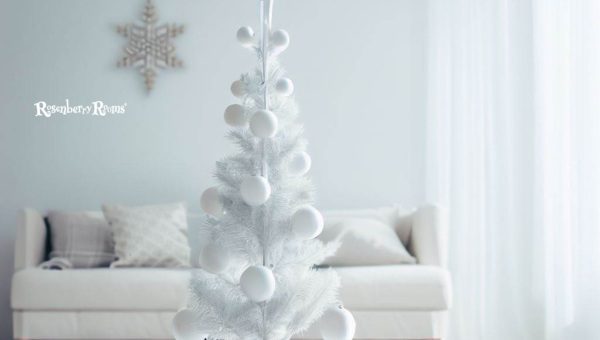 When it comes to creating a winter wonderland, minimalist white ornaments can make a stunning and elegant statement in your home. Their simplicity and versatility allow them to fit seamlessly within any design style, from modern to rustic and everything in between.
Choosing Minimalist Ornaments
Start by selecting white ornaments that have clean lines, geometric shapes, or subtle textures. Opt for pieces crafted from various materials such as porcelain, wood, glass, or ceramic for added charm and interest.
Incorporating Ornaments in Your Decor
Minimalist white ornaments work well in numerous ways throughout your home:
Christmas tree: Adorn your tree with an assortment of minimalist white ornaments to create a cohesive and serene look that truly highlights the beauty of the season.
Table centerpiece: Arrange these simple ornaments atop your dining table or side tables along with flickering candles and other wintery elements for a refined centerpiece perfect for holiday gatherings.
Mantel or shelf display: Place minimalist white ornaments on your mantel or open shelves alongside seasonal greenery to elevate your winter decor effortlessly.
DIY Minimalist Ornament Ideas
If you're feeling crafty, try making some DIY minimalist white ornaments:
Painted wooden shapes: Purchase plain wooden shapes from a craft store, then paint them white for an understated look.
White clay cutouts: Create simple ornament shapes using oven-bake clay; once baked and cooled, paint them with matte white acrylic paint to complete your handmade masterpiece.
22. Flocked Christmas Tree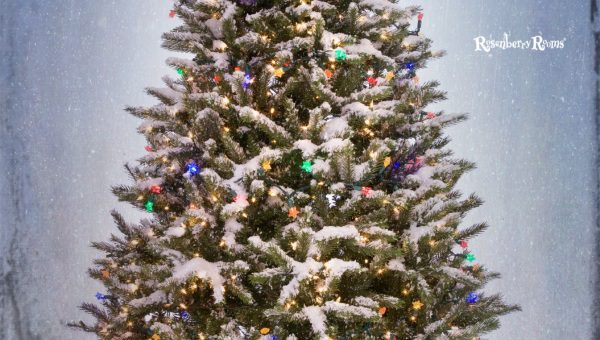 A flocked Christmas tree is the perfect addition to your winter wonderland-themed home, mimicking the magical look of freshly fallen snow on its branches. Flocking is a process that covers tree branches with a white, fluffy, and lifelike snow-like substance. Here's how you can incorporate this enchanting element into your holiday décor.
Choose the right tree: Although artificial trees are more commonly flocked, you can also find live trees that have been carefully flocked for a more natural look. Ensure the shape complements your space and fits well with your overall décor.
Opt for pre-flocked or DIY: If you're short on time or apprehensive about doing it yourself, there are plenty of beautiful pre-flocked trees available online and in stores. Alternatively, you can get creative by using a flocking kit to make your unique masterpiece at home.
Decorate with complementary ornaments: To maintain the winter wonderland theme, adorn your flocked tree with a mix of white, silver and ice-blue ornaments such as snowflakes, icicles, and glittery baubles. For added dimension, use varying shapes and sizes.
Light it up: Illuminate your flocked tree with fairy lights or LED candles to evoke that warm and cozy feeling during cold winter nights.
23. Cozy White Fur Throws and Pillows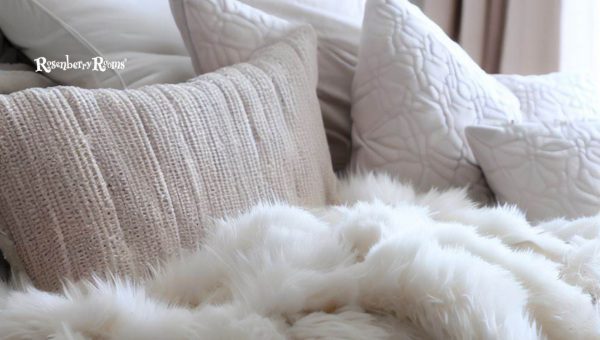 When the temperature drops, there's nothing more appealing than snuggling up on the couch or your favorite armchair with a cozy blanket and a comfy pillow. One way to ensure you're embracing a winter wonderland vibe is by incorporating white fur throws and pillows into your living space.
These faux fur accessories add an instant touch of warmth, comfort, and luxuriousness that feels just right in the winter months.
To choose the perfect white fur throws and pillows for your home, consider the following factors:
Size: Throw blankets come in various sizes, so opt for one that can easily drape over your couch or bed without overwhelming it. Similarly, choose pillows that will work well with your existing seating arrangements – you don't want them to crowd any other décor elements.
Texture: A faux fur material should feel soft and plush against your skin, as this adds to its overall appeal. Play around with different textures of white faux fur – some may have longer hair while others are more closely cropped.
Ease of care: With frequent use, white pillows and throws tend to get dirty faster than those with darker colors. Choose pieces that are both machine washable and dryable for hassle-free maintenance.
Don't be afraid to mix different textures, patterns, and shades of white to give your space more depth and character. Pairing these cozy white fur throws and pillows with neutral tones or a pop of metallic can make your winter wonderland home feel even more mesmerizing.
24. Frosty Window Decorations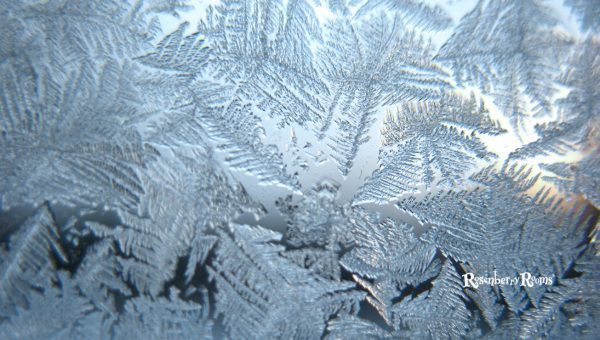 Frosty window decorations are an enchanting way to bring a touch of winter to your home, especially if you live in an area without snow. They create a whimsical atmosphere that evokes memories of snowy days and frosty mornings. Here are some delightful ways to add frosty window decorations to your winter wonderland.
DIY Faux Frost: A simple solution for achieving a frosty effect is by using Epsom salt, water, and dish soap. Mix the ingredients and apply the solution to your windows with a sponge or cloth. As it dries, the Epsom salt will crystallize, giving your windows a frosty appearance.
Window clings: Window clings are reusable vinyl stickers that can easily be applied and removed from your windows without causing damage. Look for snowflake or icy-themed designs in home decor stores or online.
Snow spray: For an even more realistic look, use canned snow spray specifically designed for glass surfaces - be careful not to overspray!
Icy Garland: String up some clear beads or crystals on fishing line and hang them from the top edge of your windowpane as if icicles were dripping down.
Frosty stencil art: You can create intricate frost patterns using stencils (purchased or handmade) along with faux frost solution or snow spray.
Frosted glass ornaments: Hang frosted glass ornaments in front of your windows as light catchers, enhancing the wintry feel both from inside and outside your home.
25. Wintry Window Silhouette Art
Adding wintry window silhouette art to your home is a fantastic way to create a striking visual impact and capture the essence of winter wonderland. These eye-catching designs can be displayed on both interior and exterior windows, offering a lovely artistic touch to your home.
To create beautiful wintry window silhouette art, follow these simple steps:
Choose your design: Select a winter-inspired pattern or image, such as snowflakes, reindeers, or trees. You can find various stencil templates online or create your own custom design.
Gather your materials: To make the silhouettes, you'll need black cardstock or construction paper, scissors,xacto knife (if required), double-sided tape, and a pencil.
Trace the design: Place the template onto the black cardstock or construction paper and use a pencil to trace around the edges.
Cut out the shapes carefully: Use scissors and/or an xacto knife to cut along the traced lines, ensuring crisp edges for a professional finish.
Attach to windows: Use double-sided tape to secure each silhouette onto your desired window pane.
Add lighting (optional): Enhance your silhouette art display by incorporating twinkling fairy lights around window frames or placing candles nearby for added ambiance.
Wintry window silhouette art offers an impactful yet simple way to elevate your home's winter wonderland theme this season. The striking contrast between these dark silhouettes against frosted glass helps create an enchanting atmosphere difficult to forget!
Conclusion
Transforming your home into a winter wonderland is a delightful way to celebrate the season and make your space feel warm, cozy, and inviting. By following these expert tips and adding your personal touch, you can create a beautiful and welcoming environment that truly reflects the magic of winter.
Remember to incorporate textures, seasonal scents, lighting, festive accents, and natural elements into your design for an enchanting effect. Most importantly, enjoy the process as you infuse your home with festive cheer.
After all, these heartfelt moments spent decorating with friends and family are what truly make our homes feel like winter wonderlands. Happy decorating!